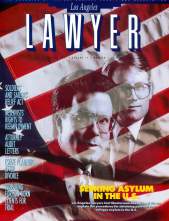 Mr. Shusterman has practiced immigration law for over 40 years, first as an INS Trial Attorney (1976-82) and then in private practice (1982-present). In 2006, we added a topic to our e-mail newsletter entitled Ask Mr. Shusterman where Mr. Shusterman gives a detailed answer to a question submitted by a reader.
Do you have an immigration question? Send it to
To be considered, your question should be general in nature, and should be short and to the point (no more than 20-30 words). Remember that we answer one question each month in our newsletter, so subscribe now!
Client Reviews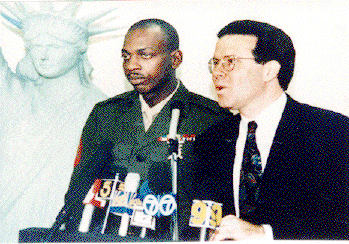 Know Their Job Well And Perform It Flawlessly
"Don't do the mistake we did and try to save few bucks going with nonprofessionals and sole practitioners! It will end up not only costing you much more in the long run, but also putting your status in jeopardy which can have a priceless impact. It is one of the most important steps in your life."
- Sgt. Danny Lightfoot, Los Angeles, California
Read More Reviews
Skype Consultations Available!
2018 – Ask Mr. Shusterman
2017 – Ask Mr. Shusterman
2016 – Ask Mr. Shusterman
2015 – Ask Mr. Shusterman
2014 – Ask Mr. Shusterman
2013 – Ask Mr. Shusterman
2012 – Ask Mr. Shusterman
2011 – Ask Mr. Shusterman
2010 – Ask Mr. Shusterman
2009 – Ask Mr. Shusterman
2008 – Ask Mr. Shusterman
2007 and Earlier – Ask Mr. Shusterman
What Can We Help You With - Videos
Green Cards Through Employment
Green Cards Through Marriage