Volume Twenty One, Number Five
SHUSTERMAN'S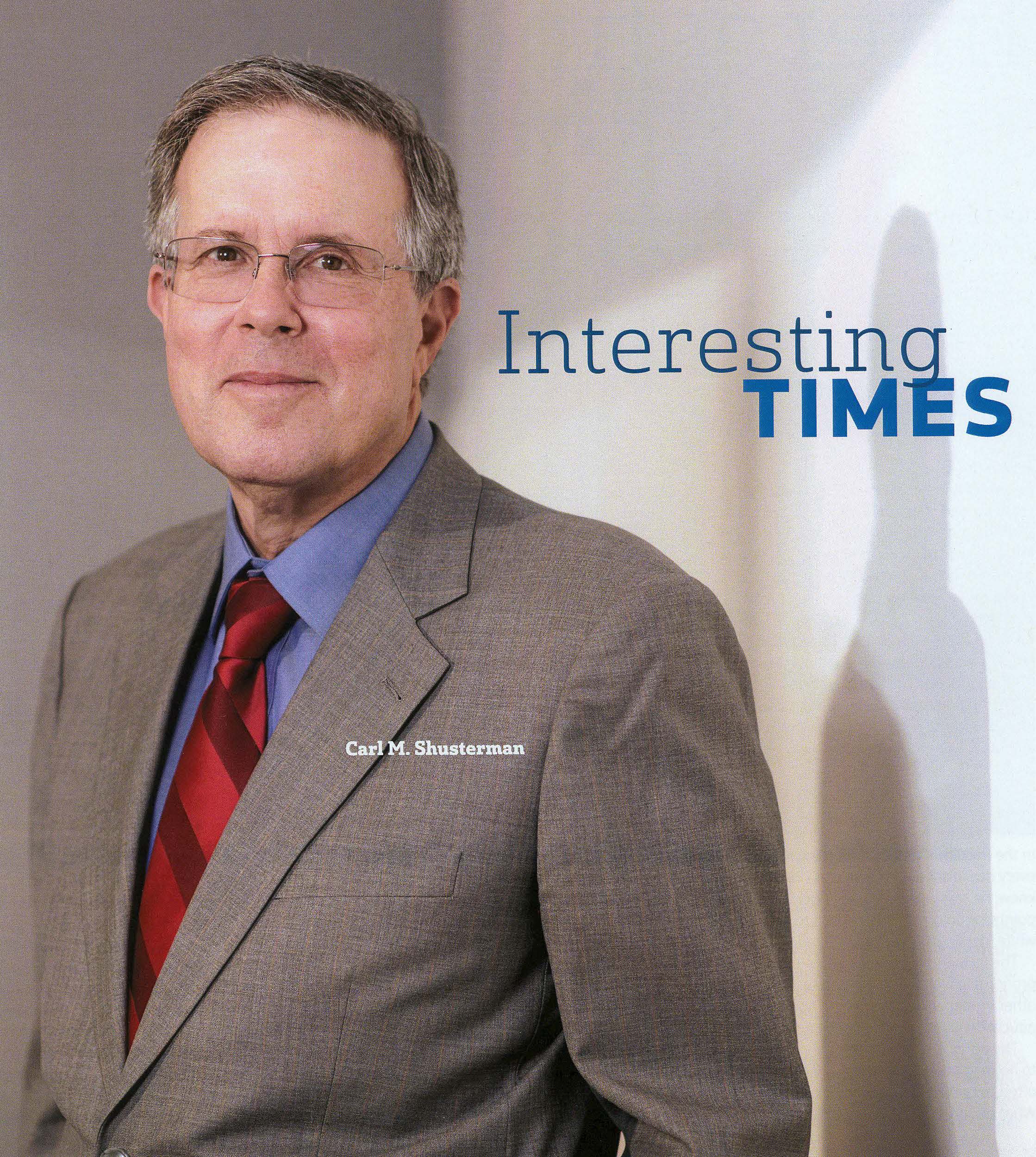 IMMIGRATION UPDATE is the Web's most popular e-mail newsletter regarding U.S. immigration laws and procedures with over 40,000 subscribers located in more than 150 countries. It is written by a former INS Trial Attorney (1976-82) with over 40 years of experience practicing immigration law.
Published by the Law Offices of Carl Shusterman, 600 Wilshire Blvd, Suite 1550, Los Angeles, California, 90017. Phone: (213) 623-4592 x0.
Subscribe to our Immigration Newsletter, join the conversation on our Facebook Page, follow our Blog Posts and subscribe to our "How-To" Immigration Videos.
Client Reviews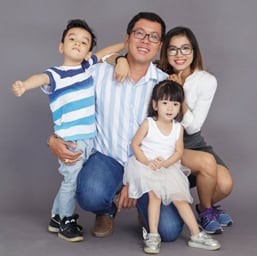 Professional and Knowledgeable Law Firm
"I've had a decade of experience with Mr. Shusterman's law firm. I used them for my immigration needs from H1 to citizenship. It is safe to say this is one of the most competent, professional and knowledgeable law firms. If there is a firm that can handle any possible immigration case routine or otherwise; then this is it."
- D. Chen, Phoenix, Arizona
Read More Reviews
Skype Consultations Available!
Shusterman's Immigration Update July 2016
TABLE OF CONTENTS:
1. Supreme Court Divided on DAPA/DACA
2. State Department Visa Bulletin for July 2016
3. Immigration Government Processing Times
4. Success Story: Keeping a Family United through CSPA
5. Immigration Trivia Quiz: STEM Immigrants
6. EB-5 Investors: Investor's Options after an I-526 Denial
7. Ask Mr. Shusterman: Who Benefits from Section 245i?
8. Shusterman's Upcoming Immigration Seminars
9. Jobs & Green Cards for RNs & MedTechs: Free Legal Help!
10. Winner of Our June 2016 Immigration Trivia Quiz!
NEWS FLASHES:
Asylum Seekers File Class Action Lawsuit Against DHS – On June 30 2016, 4 persons seeking asylum filed a class action lawsuit against the Department of Homeland Security (DHS). The asylum seekers state that DHS did not properly inform them of the deadline to file asylum applications. The lawsuit also states that DHS and the Immigration Courts did not follow the proper procedures to ensure that they would have adequate time to apply for asylum.
USCIS Ombudsman U Visa Parole Recommendation – The USCIS Ombudsman has recommended that the agency adopt a policy that would facilitate parole for those eligible for U nonimmigrant visas. U status is granted to those who have suffered mentally or physically as victims of certain crimes and assist law enforcement in the investigation or prosecution of such criminal activity.
Draft Bill Would Increase H-1B Worker Pay – The High-Skilled Integrity and Fairness Act of 2015 aims at providing visa preference to companies willing to pay well above the prevailing wage. The prevailing wage is still dependent on the level of experience being provided and the geographical location in which the job is being filled. The bill would also eliminate the 7% per country cap for employment-based green cards.
EB-4 Visa Limit Reached for Special Immigrants from Mexico – Mexico has met its special immigrants visa limit for the 2016 fiscal year. Anyone born in Mexico who is applying for an EB-4 green card will not be able to do so before October 1, 2016 if their Form I-360, Petition for Amerasian, Widow(er), or Special Immigrant, was submitted on or after January 1, 2010.
Extension of Status/Change of Employer Pending Petition Inquiries Petitioners who filed Form I-129's for the extension of status or change of employer can now submit inquiries if their petition has been pending for 210 days or more.
Litigation for Business Immigration Practitioners – On June 3, the American Immigration Council issued a practice advisory entitled Litigation for Immigration Practitioners. The practice advisory is meant to assist immigration attorneys in determining whether they should file a lawsuit in federal court.
Wait Times Increase at US Consular Posts in India – The last 5 years have seen an 80% rise in Indians' demand for US visas, resulting in backlogs and increased waiting times for appointments regarding non-immigrant visas (NIVs). The Department of State Liaison of the American Immigration Lawyers Association (AILA) is seeking the Indian government's approval to increase the number of positions at US consular posts throughout India. This is necessary if backlogs are not to continue or worsen during the normally busy summer months.
1. Supreme Court Divided on DAPA/DACA
On June 23, the Supreme Court, in United States v. Texas, issued the following 9-word decision regarding President Obama's Executive Order which would have granted over 4 million work permits for parents of US citizens (DAPA) and persons who were brought to the US as children (Expanded DACA):
"The judgment is affirmed by an equally divided court."
The Supreme Court split 4 to 4 on whether to affirm or overturn a preliminary injunction on both the DAPA and the expanded DACA program which was imposed by a US District Court Judge in Texas in February 2015.
The bottom line is that the injunction blocking the implementation of these programs will probably remain in place for the next few years while the Federal Courts consider the merits of the case.
The principal issues do not concern immigration policy, but instead revolve around (1) whether Texas has "standing" to challenge the Executive Order in Federal Court, and (2) whether the President has the authority to shield certain undocumented persons from removal and allow them to apply for work permits.
It will probably take until 2018 for these issues to again reach the US Supreme Court.
Until the next President is sworn-in in early 2017, the Obama Administration is expected to continue their present policy of focusing on their immigration enforcement resources on persons convicted of crimes, frequent illegal border crossers and persons who fail to appear at their removal hearings.
The presidential candidates of the major parties are, like the Supreme Court, equally divided as to the fate of these programs. Hillary Clinton supports them while Donald Trump opposes them.
As far as Congress is considered, most Democrats favor a legalization program while most Republicans do not.
The November elections will determine which Presidential candidate prevails, and whether the Republicans are able to maintain their majorities in the Senate and the House of Representatives.
A couple of things to keep in mind:
One, persons who have received EAD work permits under the current DACA program are not affected by the Supreme Court's decision. However, the next President could discontinue the DACA program.
Two, some persons who would have received benefits under DAPA and DACA+ may be eligible for other types of immigration benefits. The Administration is on the verge of announcing new and expanded programs which would benefit many immigrants. For example, we expect the USCIS to announce the expansion of the I-601A hardship waiver program within the next few weeks.
Ultimately, however, our present immigration system is broken and despite the efforts of Presidents Bush and Obama, Congress has failed to pass legislation to fix the system for over a dozen years. We need to elect Members of Congress who will do their jobs and enact comprehensive immigration reform.
2. State Department Visa Bulletin for July 2016
EMPLOYMENT CATEGORIES
The worldwide 1st, 2nd, 4th and 5th Employment-Based (EB) preference category remain current in July.
China EB-2 and EB-3 for professionals and skilled workers both fail to advance while China EB-3 for unskilled workers retrogresses by 6 years. China EB-5 remains frozen at February 15, 2014.
India EB-2 and EB-3 both advance by 4 weeks in July.
EB-3 for persons born in the Philippines moves forward by 3 1/2 months.
EB-4 for persons born in El Salvador, Honduras and Guatemala remains frozen at January 1, 2010 while Mexico EB-4 retrogresses to that date.
The following chart tells the story of the EB numbers in detail:
A. APPLICATION FINAL ACTION DATES FOR EMPLOYMENT-BASED PREFERENCE CASES– These dates are consistent with prior visa bulletin priority dates.
| Categories | World | China | El Salvador, Guatemala, Honduras | India | Mexico | Philippines |
| --- | --- | --- | --- | --- | --- | --- |
| 1st | Current | Current | Current | Current | Current | Current |
| 2nd | Current | 1-01-10 | Current | 11-1-04 | Current | Current |
| 3rd | 3-01-16 | 1-01-10 | 3-01-16 | 10-22-04 | 3-01-16 | 2-15-09 |
| Unskilled | 3-01-16 | 1-01-04 | 3-01-16 | 10-22-04 | 3-01-16 | 2-15-09 |
| 4th | Current | Current | 1-01-10 | Current | 1-01-10 | Current |
| Religious | Current | Current | 1-01-10 | Current | 1-01-10 | Current |
| 5th | Current | 2-15-14 | Current | Current | Current | Current |
B. DATES FOR FILING OF EMPLOYMENT-BASED VISA APPLICATIONS–
| Categories | World | China | India | Mexico | Philippines |
| --- | --- | --- | --- | --- | --- |
| 1st | Current | Current | Current | Current | Current |
| 2nd | Current | 6-01-13 | 7-01-09 | Current | Current |
| 3rd | Current | 5-01-15 | 7-01-05 | Current | 1-01-10 |
| Unskilled | Current | 8-01-09 | 7-01-05 | Current | 1-01-10 |
| 4th | Current | Current | Current | Current | Current |
| Religious | Current | Current | Current | Current | Current |
| 5tt | Current | 5-01-15 | Current | Current | Current |
FAMILY-BASED CATEGORIES
The family-based categories in the visa bulletin are as follows:



An applicant's priority date is the day that the government received the I-130 Petition. For more on family-based visas and how you can shorten your application time, see Attorney Shusterman's video near the top of this page.
VISA BULLETIN – FAMILY
The Worldwide Family-Based (FB) priority dates advance between 1 and 9 weeks in July except for the F3 category (Married Sons and Daughters of US Citizens) which remains fixed at December 1, 2004.
FB priority dates for persons born in Mexico remain frozen in July except for Mexico FB-1 inches forward by 2 weeks. The family categories for persons born in the Philippines advance between 1 and 5 weeks.
The FB-4 numbers for brothers and sisters of U.S. citizens born in China and India fail to advance in July after retrogressing 7 months and 2 1/2 years in June indicating a lack of available visas this fiscal year which ends on September 30, 2016.
The chart below tells the story in detail:
A. APPLICATION FINAL ACTION DATES FOR FAMILY-SPONSORED PREFERENCE CASES– These dates are consistent with prior visa bulletin priority dates.
| Categories | World | China | India | Mexico | Philippines |
| --- | --- | --- | --- | --- | --- |
| 1st | 3-22-09 | 3-22-09 | 3-22-09 | 3-08-95 | 2-01-05 |
| 2A | 11-15-14 | 11-15-14 | 11-15-14 | 9-01-14 | 11-15-14 |
| 2B | 12-08-09 | 12-08-09 | 12-08-09 | 9-08-95 | 7-01-05 |
| 3rd | 12-01-04 | 12-01-04 | 12-01-04 | 10-22-94 | 3-01-94 |
| 4th | 9-08-03 | 1-01-03 | 1-01-01 | 4-15-97 | 1-01-93 |
B. DATES FOR FILING FAMILY-SPONSORED VISA APPLICATIONS –
| Categories | World | China | India | Mexico | Philippines |
| --- | --- | --- | --- | --- | --- |
| 1st | 10-01-09 | 10-01-09 | 10-01-09 | 4-01-95 | 9-01-05 |
| 2A | 10-15-15 | 10-15-15 | 10-15-15 | 10-15-15 | 10-15-15 |
| 2B | 12-15-10 | 12-15-10 | 12-15-10 | 5-15-96 | 1-01-06 |
| 3rd | 8-01-05 | 8-01-05 | 8-01-05 | 5-01-95 | 8-01-95 |
| 4th | 5-01-04 | 5-01-04 | 5-01-04 | 6-01-98 | 4-01-93 |
3. Immigration Government Processing Times
We have included a link to various tables where you can access the immigration waiting times
USCIS Service Centers
National Benefits Center
EB-5 Immigrant Investor Program Office
USCIS' 83 Field Offices
Search the Field Offices for the USCIS' 83 District Offices and Sub-offices to look up the processing times for (1) Applications for Adjustment of Status (I-485) (2) Work Authorization (I-765); (3) Advance Parole (I-131); (4) Naturalization (N-400) and other types of applications. To access your immigration waiting time, what you need to know are:
The office where your petition has been filed or transferred to
The type of application or petition
The date on which the petition was filed
This information can all be found on the Notice of Receipt that was mailed to you by the USCIS. To begin, simply click on the Field Office or Service Center that interests you and click "Submit Query" and you will be directed to the current USCIS processing time table.
If your petition/application is on appeal, you can access the processing times of the Administrative Appeals Office (AAO).
If your PERM case or other type of application is pending at the DOL, we link to the Department of Labor Processing Times.
If you are applying for a visa abroad, we link to Visa Appointment and Processing Times at 100+ US Embassies and Consulates around the world.
If you have requested a copy of your file from the USCIS, you can check the status of your Freedom of Information Act (FOIA) request.
If you are applying for affirmative asylum you can check how the Asylum Division has prioritized applications for interview scheduling.
Warning: Immigration waiting times may appear faster on the official lists than they are in reality.
4. Success Story: Keeping a Family United through CSPA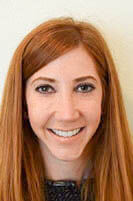 This month's success story explains how attorney Jennifer Cohn Rozdzielski was able to keep a family united by arguing the client was qualified for a visa under the Child Status Protection Act ("CSPA"). Our client Mohammad, a US citizen, had filed a family-based petition on behalf of his brother and his family in July 2003.
Mohammad's brother and his family are from Jordan. Due to the long delay by the USCIS, the petition was not approved until 6 years later in August 2009. But although the petition was approved, the priority date did not become current until April 2016. By this time, Mohammad's oldest nephew Faris had turned 21 years of age.
In order to qualify as a derivative to a family-based petition a child must be under the age of 21. In Faris' case, the entire family including Faris' mother, father, and 4 siblings were all issued visas from the US Embassy in Jordan, but the embassy refused to issue an immigrant visa to Faris. The embassy erroneously claimed that Faris was not protected under the CSPA. This is where attorney Jennifer Cohn Rozdzielski came in.
Upon receiving notification that the US Embassy in Jordan was refusing to issue a visa for Faris, she immediately contacted the Embassy. The CSPA was established for situations exactly like that of Faris where through no fault of his own, the delay caused Faris to age out. Jennifer Cohn Rozdzielski argued that Faris' CSPA age was 15 years and therefore he is considered a child under the immigration law.
The CSPA is determined by subtracting the length of time that the I-130 visa petition was pending before being approved by USCIS. An aged-out child has one year from the date the visa becomes current to seek adjustment of status or an immigrant visa. Subtracting 6 years from Faris' biological age of 21 makes his CSPA age 15.
Following Jennifer Cohn Rozdzielski's demand, the US embassy in Jordan agreed Faris was in fact protected under the CSPA and immediately contacted Faris to issue his visa. Now the entire family is able to remain united and immigrate to the United States together.
5. Immigration Trivia Quiz
Quiz Removed
6. EB-5 Investors: Investor's Options after an I-526 Denial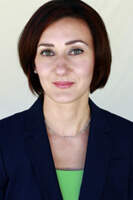 Let me begin by saying that in my five years of working on EB-5 petitions – during which time I've seen hundreds of petitions – I have only seen two instances of I-526 denials. In one case, the investor client expected a denial due to his failure to provide adequate source of funds documents. Going against the attorney's advice not to file I-526 petition, investor wanted to "take his chance" and filed a petition with inadequate support for lawful source of funds. After an unsuccessful response to a Request for Evidence, this investor's I-526 petition was denied. The other I-526 denial was related to USCIS's change in adjudications policy and (improper) retroactive application of changed policies. This investor, however, pursued relief in Federal Court and his I-526 petition was ultimately approved.
In recent weeks, I have heard from several investors whose I-526 petitions were denied or were about to be denied because the investor could not provide an adequate response to USCIS' request for evidence. So I thought it timely to explore options for investors faced with I-526 denials.
Do Everything in Your Power to Avoid an I-526 Denial
Yes, this is an obvious point, but the best way to deal with an I-526 denial is to avoid it. As a matter of policy, USCIS will not outright deny an I-526 petition without issuing a Request for Evidence (RFE) or a Notice of Intent to Deny (NOID). Investors must take seriously and RFE and NOID and do everything in their power to prepare an adequate and timely response. RFEs and NOIDs have strict response deadlines that cannot be extended so timely planning is essential.
Receiving a RFE or NOID gives investor a 2nd chance to perfect their I-526 petitions. If needed, they can obtain expert opinions, provide objective and credible evidence for why certain documents cannot be provided, argue in the alternative and get opinions from experienced EB-5 RFE attorneys. Do not leave any issue unadressed and provide the best evidence possible. The possibility of an RFE or NOID is why investors should stay in contact with project principals to make sure the project is progressing as planned.
Prevailing on an I-526 RFE or NOID means the past 12-16 months of I-526 adjudication time will not have been in vain and your immigrant application can move forward.
In some cases, investors may choose to withdraw an I-526 petition before they receive a denial in order to preserve their immigration record and pursue other immigration paths or start the process over as soon as possible. Such decision is individual and must be evaluated carefully by the investor's attorney.
File a Motion to Reopen/Reconsider & Appeal, Start Over or Complain in Federal Court?
Investors faced with an I-526 denial have three choices: 1) Appeal the decision; 2) File a Complaint in Federal Court, and 3) Start the I-526 process over or pursue other immigration paths. Here is a closer look at each of these options.
Motion to Reopen or Reconsider
Filing a Motion to Reopen/Reconsider with USCIS is usually the next step in dealing with a denial from the USCIS. Unfortunately, this approach is rarely successful. A Motion to Reopen requires that the investor provide evidence which was previously unavailable. Given that an RFE and a NOID proceed nearly all I-526 denials, investors have generally had an opportunity to provide persuasive evidence to the USCIS. Receiving a RFE or NOID generally means that the investor does not have the evidence USCIS deems necessary to approve the I-526 petition.
A Motion to Reconsider is based on a legal argument which asks USCIS to reconsider an issue which they erroneously decided. Once again, following a response to an RFE and a NOID, it is difficult to imagine that new legal arguments remain to be raised. Furthermore, in terms of strategy, I would argue that it is usually better raise a legal argument in Federal Court than in a Motion to Reconsider.
If, upon review of a Motion to Reopen/Reconsider, USCIS decides to uphold its previous decision, it will forward the motion to the Administrative Appeals Office (AAO). Submission to the AAO is the outcome in nearly all MTRs. The AAO is the agency with jurisdiction over appeals of USCIS decisions. In vast majority of cases, however, the AAO upholds the USCIS' decision. If a persuasive argument for interpretation of the evidence can be made, it is generally made and accepted before a case reaches the AAO. Nonetheless, USCIS sometimes errs in its decision and an appeal to the AAO may be an appropriate route for some investors. The AAO processing time is generally between 6 and 9 months.
Federal Court
Filing a complaint in Federal Court is the best option for some I-526 denials. In cases where USCIS erred in its application of EB-5 rules/regulations, failed to consider properly the evidence on file or acted arbitrarily or capriciously, it is best to take one's argument to a Federal Judge. While filing a case in Federal Court is considerably more complicated and costly than pursuing options discussed above, we have had a very high success rate in Federal Court. Naturally, not all cases are good fits for Federal Court but an opportunity to be heard before a Federal Judge often has the best outcome for the EB-5 investor wronged by an erroneous USCIS decision.
Starting Over
In some cases, starting the I-526 process over or pursuing another path to permanent residence (where one exists) is the best way to proceed after an I-526 denial. In most cases, of course, this path assumes the investor can recover their previously invested EB-5 capital within a reasonable amount of time. It also assumes there are no other pressing eligibility issues, such as age-outs or unlawful presence.
I urge all of our EB-5 investor clients to stay in close contact with the project in which they invested during the pendency of the I-526 petition. (And I do the same). Knowing the project's status allows the investor to not only plan for responding to an RFE or NOID, but it also helps them prepare for the possibility of capital return should it be required.
Investors whose I-526 denials were based on project issues are strong candidates for filing new I-526 petitions with a different project. Investors whose I-526 denials are caused by source of funds issues, however, most likely should not file a new I-526 unless they have access to a different lawful source of funds. Starting the EB-5 process can be demoralizing for many immigrants, especially now given the exceptionally long processing times by USCIS. However, permanent residence through EB-5 is still the best option for many foreign nationals who cannot access other immigration programs or who come from countries with huge backlogs in other employment and family-based categories.
7. Ask Mr. Shusterman: Who Benefits from Section 245i
Section 245i allows certain persons who are not otherwise eligible to adjust their status to permanent resident without having to leave the US. The law went into effect in 1994.
Section 245i allows the following persons to adjust their status in the US:
• Persons who entered the US without being inspected by a CBP officer;
• Persons who worked in the US without authorization;
• Persons who overstayed or otherwise violated their nonimmigrant status; and
• Persons whose nonimmigrant status does not permit them to adjust their status in the US. (Examples: Persons who entered the US with transit visas or by using the Visa Waiver Program, etc.)
Persons who had visa petitions (I-130, I-140, I-360, I-526) or PERM applications filed on their behalf on or before April 30, 2001 may be eligible to adjust their status in the US under Section 245i.
Section 245i requires immigrants who apply for adjustment of status to pay a fine (currently $1,000) in addition to normal USCIS filing fees.
Approvable When Filed
The PERM application or visa petition must be "approvable when filed", even if it is not ultimately approved, is withdrawn or the petitioner ceases to exist.
In order to be considered "approvable when filed", the petition/application must be
1. Properly filed
2. Meritorious in fact
3. Non-Frivolous
The original Section 245i expired on January 14, 1998. However, the LIFE Act extended 245i until April 30, 2001, but added the requirement that anyone applying for adjustment of status after January 14, 1998 must show that they were present in the US on December 21, 2000, the date that the LIFE Act was signed into law.
Section 245i also applies to spouses and children of the beneficiary of the PERM application or visa petition. Even if the spouse obtains a divorce, the spouse and his/her new family will be eligible to adjustment of status under Section 245i. The same rule applies to children who age-out and/or marry.
Grandfathered
Once a person qualifies under Section 245i, they are "grandfathered" as eligible for benefits for the rest of their lives. However, in the case of a divorce or an "age-out", Section 245i is only applicable to new family members where the relationship existed before the principal beneficiary adjusted his or her status.
In order to be "grandfathered", the relationship establishing the derivative spouse or child must have been in existence on or before April 30, 2001. Spouses and children who were born after that date or whose marriage took place after that date are classified as "after-acquired," are not considered "grandfathered," and thus cannot adjust under Section 245i. Nevertheless, if they are considered derivatives ("dependents") of the principal beneficiary at the time he/she is adjusting under Section 245i, they may adjust their status in the US as a derivative with that parent or spouse. However they may not adjust their status under section 245i independent of that relationship.
8. Shusterman's Upcoming Immigration Seminars
Global Mobility in the Age of Terrorism
9. Jobs & Green Cards for RNs & MedTechs
Free Legal Help!
Are you a Registered Nurse or a Medical Technologist who is looking for a job in the US?
What if you could find a job, a work visa and green cards for you and your family in the US? And what if the cost to you for all of this was zero?
Hard to believe? Let me explain:
Our law firm represents over 100 hospitals across the country. And the nurse shortage is coming back.
Our hospitals are in need of hundreds of RNs as well as Medical Technologists and other healthcare professionals. They are looking for both US and foreign-born RNs, and they will pay all of our attorneys' fees, USCIS filing fees and more!
We have a video and a web page for those who are interested in applying for employment and sponsorship.
If you are a foreign nurse or a medical technologist and need a job in the US and the job requires a work visa and/or green card, please do the following:
Send an e-mail message to egarcia@shusterman.com
In your message, please provide the following information:
1. Have you passed the NCLEX exam?
2. Do you have a current RN license in the US? If so, from what state(s)?
3. Have you taken and passed the IELTS or TOEFL exam?
4. Do you have a valid VisaScreen certificate?
5. Do you have any immediate family members accompanying you to the United States (spouse and children)?
6. Have you ever been petitioned by any US sponsor and hold an old priority date? If so, what is your priority date?
7. If you are present in the US, what is your current immigration status?
8. What is your RN background (area of expertise)?
9. What is your country of birth?
10. What is your country of citizenship?
11. What is your phone number?
If you are a CLS, please amend the above questions accordingly.
We will forward your response to our hospitals, and if they are interested, they will contact you. Please do not contact our law firm until after you hear from one of our hospitals.
We look forward to helping you!
10. Winner of Our June 2016 Immigration Trivia Quiz!
Quiz Removed
Below is the message we received from the winner:
Bicycle Thieves
Seven Samurai
A Separation
About me:
"Hello,
I have seen all of these movies.
My name is Galia Avramov. I am an immigrant from Bulgaria. I enjoy reading your newsletter.
Sincerely,
Galia Avramov"
Congratulations Galia! I think we came up with a great solution to your immigration dilemma!
Carl Shusterman
Certified Specialist in Immigration Law, State Bar of California
Immigration and Naturalization Service (INS) Attorney (1976-82)
Member of AILA Board of Governors (1988-97)
Law Offices of Carl Shusterman, 600 Wilshire Blvd., Suite 1550
Los Angeles, CA 90017
Phone: (213) 623-4592 x0, Fax: (213) 623-3720
"If we did not have immigration to this country we would not eat. Whether it's documented or undocumented, we would not eat"
– US Secretary of the Interior Sally Jewell
Shusterman's Immigration Update July 2016 – Quick Links
About Us
Back Issues of Our Newsletter
Citizenship
Client Testimonials
EB-5 Investors
Forms Download
Green Cards
Job Search
PERM
Processing Times
Schedule a Legal Consultation
Subscribe to Our Newsletter
Success Stories
Temporary Visas
Visa Bulletin
July 7, 2016
Disclaimer: This newsletter is not intended to establish an attorney-client relationship. All information contained in this newsletter is generalized. Any reliance on information contained herein is taken at your own risk.