Volume Seventeen, Number Six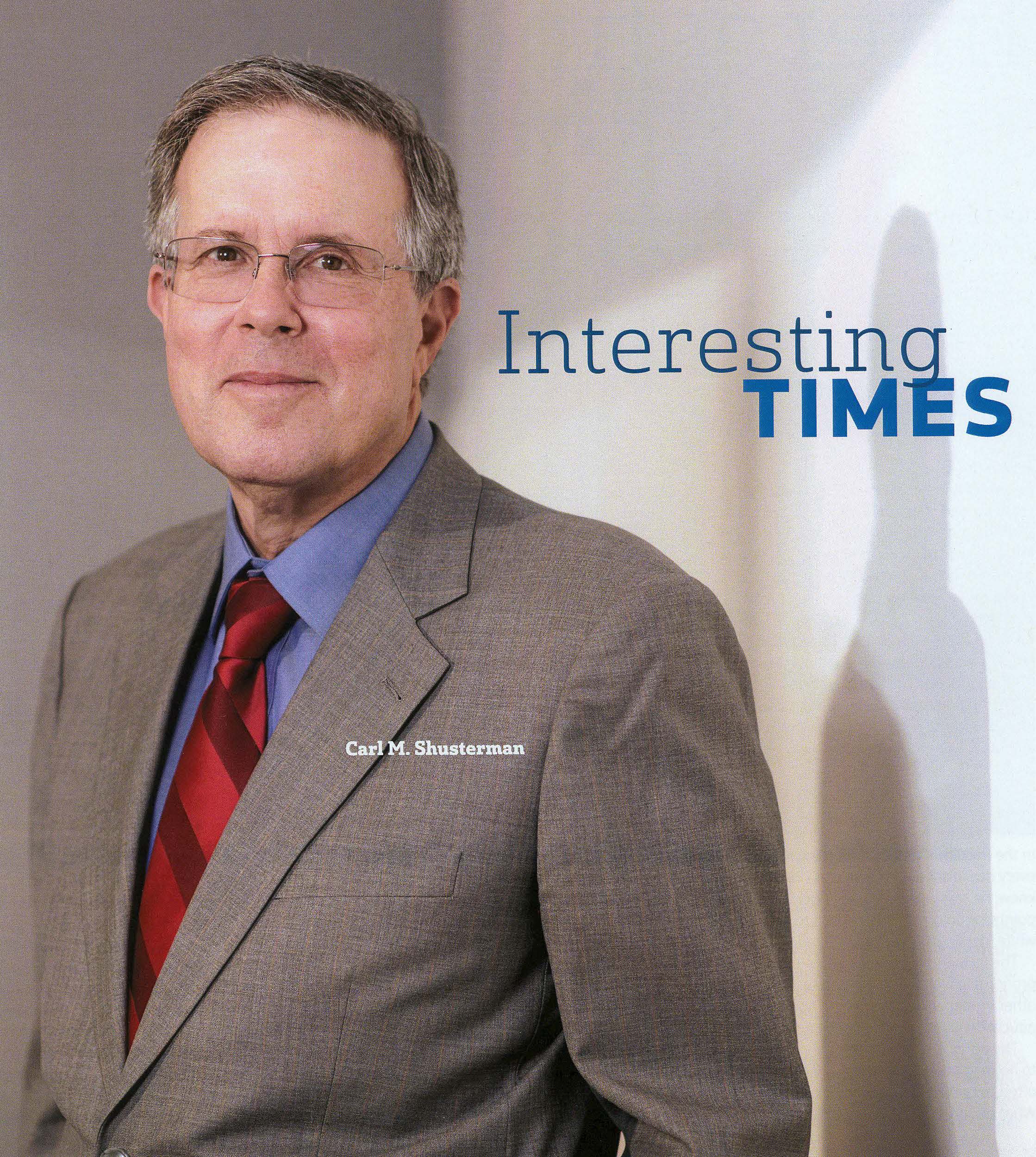 SHUSTERMAN'S IMMIGRATION UPDATE is the Web's most popular e-mail newsletter regarding U.S. immigration laws and procedures with over 40,000 subscribers located in more than 150 countries. It is written by a former INS Trial Attorney (1976-82) with over 30 years of experience practicing immigration law.
Published by the Law Offices of Carl Shusterman, 600 Wilshire Blvd, Suite 1550, Los Angeles, California, 90017. Phone: (213) 623-4592 x0
Subscribe to our free, monthly e-mail newsletter, SHUSTERMAN'S IMMIGRATION UPDATE.
Join the conversation on our Immigration Facebook Page and receive daily updates on the latest events and stories regarding immigration laws and policies.
Follow our Blog Posts commenting on the latest developments in the immigration world.
Subscribe to receive our free "How-To" Immigration Videos.
Disclaimer: This newsletter is not intended to establish an attorney-client relationship. All information contained in this newsletter is generalized. Any reliance on information contained herein is taken at your own risk.
Client Reviews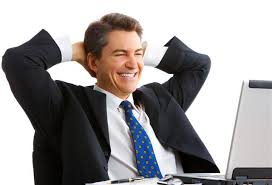 Outstanding Services!
"I want to acknowledge the Law Office of Carl Shusterman for their diligent and responsive attention to my case - from H1B to PERM to green card."
- Ken Calvert, San Antonio, Texas
Read More Reviews
Zoom Consultations Available!
Newsletter US Immigration Update June 2012
TABLE OF CONTENTS:
1. The Government Declares War on Employers
2. How To Obtain a Copy of Your File From a Government Agency
3. Shusterman's Immigration Law Seminars
4. The Child Status Prevention Act?
5. Success Story: Recapturing an Old Priority Date, Seven Years Later
6. Immigration Trivia Quiz: Immigrant Caribbean Writers
7. State Department Visa Bulletin for June 2012
8. Immigration Government Processing Times
9. Ask Mr. Shusterman: Getting the Most From Your Immigration Attorney
10. Winner of Our May 2012 Trivia Quiz!
NEWS FLASHES:
AILA Annual National Conference – The American Immigration Lawyers Association (AILA) will be holding their annual national conference in Nashville TN, from June 13-16. Director of USCIS, Alejandro Mayorkas will be delivering the keynote address at the event.  I look forward to seeing my AILA colleagues there!
Congressional Research Service Publishes STEM Statistics  – The CRS recently published a report concerning foreign-born individuals with Science, Technology, Engineering, and Mathematics (STEM) Degrees.
Department of Justice Sues Sheriff Joe Arpaio – The DOJ filed a lawsuit on May 10 against the Maricopa County Sheriffs Department and Sheriff Joe Arpaio. The suit follows an investigation that begun in 2008. The investigation found that the Sheriff's Department engaged in a pattern and practice of discrimination against Latinos and unlawful retaliatory behavior against those who they perceived to be critical of the Sheriff's department.
DHS Announces 18-Month Extension of Temporary Protected Status for Somalia – Secretary of Homeland Security Janet Napolitano has re-designated Somalia TPS and has extended that status until March 17, 2017. More information is available through the Federal Register.
H-1B Cap Should be Reached Soon – The USCIS started accepting H-1B petitions subject to the numerical caps starting on April 2. The number of H-1B petitions submitted subject to the general cap as of May 25 was 48,400. The number of H-1B petitions subject to the advanced degree cap was 17,500.  At this rate, both H-1B cap will be reached in mid-June. We link to the latest H-1B Cap Update.
I-130 Processing Changes – On May 25th, the USCIS published a memo  noting that the Department of State is changing the Foreign Affairs Manual (FAM) so that instead of having consular officers adjudicate I-130s abroad, USCIS will adjudicate all I-130 petitions. If the USCIS has a presence abroad, individuals can submit their petition abroad, if not, the petition must be sent to the appropriate lockbox in the United States.
ICE Reacts to Secure Communities Task Force Recommendations – Recently, Immigration and Customs Enforcement (ICE) published a 19-page document in response to the recommendations made by the Secure Communities Task Force. The report touches on the role of local law enforcement, perceived inconsistencies between the Secure Communities program goals and practice, minor traffic offenses and misdemeanors among other things.
New Push in Congress for STEM Visas – There is a strong bipartisan push in Congress for legislation to permit  foreign students who obtain advanced degrees in Science, Technology, Engineering and Mathematics (the STEM Degrees) to be able to live and work in the United States. Many bills have been introduced but they disagree on key points. Senators Alexander (R-TN) and Coons (D-DE) introduced S. 3192, the Sustaining our Most Advanced Researchers and Technology Jobs Act of 2012 or the "SMART Jobs Act." This bill would allow students pursuing masters or doctorate degrees in STEM fields in the U.S. to enter the U.S. on a new nonimmigrant F-4 visa. After securing full time employment in a STEM field the graduates may have their status adjusted to LPR. Senator Cornyn (R-TX) introduced S. 3185, the Securing the Talent America Requires for the 21st Century or "STAR Act." This bill would allocate 55,000 immigrant visas for eligible STEM graduates (Master's and Ph.D.) of qualifying U.S. research institutions who have job offers in related fields by eliminating the so-called "Diversity Visa" lottery program.Senators Moran (R-KS), Warner (D-VA), Rubio (R-FL) Coons (D-DE) and Blunt (R-MO) introduced S. 3217, the StartUp Visa Act 2.0.
Office of Immigration Statistics Publishes Asylum Data – Last month, the Department of Homeland Security's Office of Immigration Statistics published a report concerning the flow of immigrants who received asylum and refugee benefits for the fiscal year of 2011.
Representatives from Congress Send Letter to USCIS on E-Verify Errors – Rep. Roybal-Allard (D-CA) joined a group of her peers in sending aletter to the USCIS requesting a review process to challenge E-Verify errors, which in some cases prevent those eligible to work from obtaining employment.
USCIS Issues Precedent Decision Regarding P-3 Visa – On May 15, the Administrative Appeals Office (AAO) "issued a binding precedent decision addressing the term "culturally unique" and its significance in the adjudication of petitions for performing artists and entertainers." The decision relates to the adjudication of P-3 visas.
USCIS Launches ELIS Program – On May 22, the USCIS launched its Electronic Immigration System (ELIS). This program allows individuals to extend, change, or reinstate their B (visitor), F (academic student), M (vocational student) and J (exchange visitor) status. The paper system is still in place.  ELIS is a voluntary system aimed at making the process more convenient for the public.
USCIS to Centralize Filing & Adjudication of Certain Waivers- USCIS has announced that beginning June 4, individuals who have applied for certain visas and have been found ineligible by a Consular Officer, will be able to mail in requests to waive certain grounds of inadmissibility directly to a USCIS lockbox. *Note that this announcement is not related to the announcement made in March regarding the stateside processing of I-601 waivers.
Supreme Court Unanimously Votes in Holder v. Gutierrez – On May 21, the Supreme Court of the United States reversed the Ninth Circuit's decision and ruled that an unemancipated minor cannot use his or her parent's years of residency to fulfill the requirement that the alien seeking cancellation of removal have resided in the United States continuously for 7 years after having been admitted in any status.
VAWA Reauthorization Stalled – The Senate and the House of Representatives have approved very different versions of a bill which would reauthorize the Violence Against Women Act (VAWA). The House version would greatly reduce protections for immigrant women who are victims of domestic violence. Among the lost protections would be lifting the confidentiality protections in the adjudications process. This means that officers would be able to obtain testimony from the abuser, effectively letting them know that the victim intends to leave the relationship. The bill would also block the ability of a U visa holder to apply for lawful permanent residence. We link to an article which provides the latest news on the Senate-House deadlock.
1. The Government Declares War on Employers
Government I-9 audits are spreading like the plague.
These silent raids have increased from virtually zero under the previous administration to over 7,500 under President Obama.
The number of employers arrested by ICE for criminal immigration violations this year is over 100 and we are only in May. The amount of administrative fines levied against employers in 2012 is quickly approaching $5,000,000.
In the words of Senator Dianne Feinstein (D-CA), these I-9 audits "are going to decimate our farms and farm-dependent jobs".
And it isn't just farms. Who does our gardening, takes care of our kids and our elderly parents, and staffs our restaurants and hotels?
When politicians, particularly those on the far right, rail against "illegal aliens", they conveniently ignore the immigration status of those who wait on them, cook for them, park their cars and pick their fruits and vegetables.
Employers are not so lucky.
Under President Bush, there would be a big immigration raid every few months with hundreds of workers arrested for using fake documents, prosecuted, jailed and deported. Deported only to return in a few days or weeks.
Under President Obama, it is the employers who must pay the piper. Few employers are farsighted enough to hire an attorney to perform an audit of their I-9 forms before they receive a Notice of Inspection from U.S. Immigration and Customs Enforcement (ICE). However, once ICE descends on an employer, frantic phone calls are made to immigration lawyers. Often, this is too little, too late. Many employers, even those who faithfully follow the I-9 requirements, are forced to fire a substantial portion of their workforce.
What is the answer to this government-enforced madness?
Representative Lamar Smith (R-TX), Chairman of the House Judiciary Committee advocates the Big Government approach. Instead of I-9 forms, "we should replace this outdated system with E-Verify, a successful Web-based program that quickly identifies illegal immigrants working in the U.S…"
Even for true believers who think that E-Verify works with amazing accuracy and limited intrusion into the workplace, it seems obvious that one significant result of making this system mandatory would be that millions of people would lose their jobs.
And who then would do the work that makes our economy run? Would unemployed Americans work the fields? How many laid off workers would take a job making beds at a hotel or washing dishes in a restaurant?
Immigration enforcement–never mind mandatory E-Verify–without Comprehensive Immigration Reform, would further cripple our still sputtering economic recovery.
Take it from a former INS prosecutor, our present immigration policies have about as much chance of succeeding as did Prohibition in the 1920s.
2. How To Obtain a Copy of Your File From a Government Agency
What if you could see everything the USCIS knows about you before you decided to apply for an immigration benefit? What if you could obtain a scanned copy of a missing document submitted to the immigration service 20 years ago? What if you could confirm your date of entry to or exit from the U.S., or at least find out the federal government's official record of those dates? All of these benefits and more may be achieved by requesting a copy of your government file from the USCIS, the Customs and Border Protection (CBP), the Immigration Court (EOIR), or another related agency.
The Freedom of Information Act (FOIA) allows individuals to obtain copies of their information files from Federal Agencies. The information that is released may be only a partial copy of the agency's file, or it may be a complete file. Each agency has its own procedures and requirements.   There is no filing fee to submit a FOIA request
We do this frequently for our clients and have been able to find out valuable information and recover important documents for them. The way we see it, the ability to request a government file through FOIA is like being able to see all of our opponent's cards in a poker game. If we can anticipate their next move, we can reduce the probability of being surprised by their response.
The most common file we ask for through FOIA is from the USCIS. They require the use of Form G-639 to submit a FOIA request. This form requests information about the individual placing the request such as his/her name, address, date of birth, alien registration number, receipt number(s), date of last entry to the United States and names of both parents. It is very important that the form be filled out with as much information as possible. There may be no match found for requests without an alien registration number, it can take six months or more to receive an answer back so it is best to supply the necessary information before submitting the request. USCIS FOIAs usually arrive in the form of a data CD with a scanned copy of  most  parts of the file.
If a third party is submitting the request on behalf of an individual, the third party must submit their request with consent from the individual. It is necessary that USCIS know that they have the permission of the individual to provide the requested information to the third party. In addition, a family member may request information about a deceased family member. The family member will need to provide evidence of their relationship with the deceased individual.
After signing the form on Sections 3, 4 and 5 (if applicable) the FOIA is ready to be submitted. The request can be mailed, faxed or emailed to USCIS. It is important that the request be submitted to the National Records Center as the local offices and service centers do not process FOIA requests.
A USCIS FOIA request can be followed up via the tracking number issued on the receipt. This number allows you to track the status of your request on the USCIS website. The receipt states approximately how long the request will take. The FOIA requests are split into three tracks. Track 1 is for all requests that are deemed to be straightforward and/or simple.  Currently, these requests are processed in approximately 122 days. Track 2 is designated for those requests that require additional time for further research; currently processing is approximately 158 days. Track 3 is designated for those requests whose individuals are scheduled for a hearing with an Immigration Judge; processing is done in approximately 48 days. These processing times are only estimates. Depending on the amount of requests and staffing levels at the National Records Center, the FOIA request could be processed in more or less time than the published processing times. Most of our requests are classified as Track 2 and take about six months
On May 7, 2012, a Federal District Judge in San Francisco ordered the USCIS to process FOIA requests and FOIA appeals within the statutory limit of 20 days of receiving the request or appeal. The ruling also ordered USCIS to expedite the processing of any FOIA request that shows "exceptional need or urgency". The individual who requests expedited processing must show that their information is not otherwise available and that their rights would be violated if their FOIA request is not processed promptly. USCIS is expected to appeal the decision to the Ninth Circuit Court of Appeals. Stay tuned to our website and newsletter for updates regarding this lawsuit.
When in doubt, we usually ask for the government file and review the information before taking action on behalf of our client. It's easy to do and sometimes provides us with vital information that we would have never been able to access otherwise.
3. Shusterman's Upcoming Immigration Law Seminars
2012 AILA Annual Conference on Immigration Law
American Immigration Lawyers Association
Nashville, Tennessee
June 13-16, 2012
Topic: "The Truly Mobile Law Practice: Tools and Technology Tips to Help You Be Productive Anytime from Almost Anywhere"
Professionals in Human Resources Association
Ventura County, District 10
Camarillo, California
June 21, 2012
Topic: "Employer Compliance with I-9 Requirements"
Professionals in Human Resources Association
Orange County, District 8
Irvine, California
July 19, 2012
Topic: "What Employers Need to Know About US Immigration Laws"
Professionals in Human Resources Association
Annual Conference and Exposition
Anaheim Convention Center, Anaheim, California
Topic: "Immigration: Avoiding the 7 Most Costly Mistakes"
Professionals in Human Resources Association
Los Angeles County, District 19
Palmdale, California
November 14, 2012
Topic: "What Employers Need to Know about US Immigration Laws"
4.  The Child Status Prevention Act?
On June 19, the United States Court of Appeals for the 9th Circuit en banc (11 Judges) will hear oral arguments in a case which challenges the BIA's interpretation of the "automatic conversion" clause of the Child Status Protection Act (CSPA) in Matter of Wang.
We have discussed the legal arguments in this matter on numerous occasions.  However, from the standpoint of policy, the question remains how long a person would have to wait to immigrate to the U.S. if the courts were to defer to Matter of Wang.
On May 11, three amicus (friend of the court) briefs were filed in support of our position.  Attorney Charles Wheeler who co-authored one of the amicus briefs is the author of the definitive book regarding the Child Status Protection Act.  Much to his credit, Charles took the time to look behind the dates in the Visa Bulletin, and to analyze the actual numbers behind the bulletin.  His conclusions are startling.
Before revealing Charles' conclusions, let's set the stage by providing the following hypothetical:  Juan was born in Mexico on January 1, 1990.  Exactly, two years later, on Juan's 2nd birthday, his grandfather, a citizen of the United States submitted a visa petition on behalf of Juan's mother and her family.  The INS approved the petition after one month, but because of huge backlogs in the family-based 3rd category (married sons and daughters of U.S. citizens) for persons born in Mexico, the family was forced to wait over 20 years, until March 1, 2012, for their priority date to be current.
Juan's age when the priority date became current was 22 years and 2 months.  Applying the mathematical formula in CSPA, the length of time that the visa petition was pending  (1 month) can be subtracted from his age.   And under section 424 of the Patriot Act, another 45 days may be subtracted from Juan's age.  However, even after these calculations, Juan's age is still over 21.
Can Juan, after waiting in line for 20 years, immigrate to the U.S. together with his parents
CSPA (8 U.S.C. 1153(h)(3)) provides as follows:
"(3) RETENTION OF PRIORITY DATE- If the age of an alien is determined under paragraph (1) to be 21 years of age or older for the purposes of subsections (a)(2)(A) and (d), the alien's petition shall automatically be converted to the appropriate category and the alien shall retain the original priority date issued upon receipt of the original petition."
We believe that this section of law clearly states that Juan, as a derivative beneficiary of his U.S. citizen grandfather's visa petition. is entitled to retain his January 1, 1992 priority date and immigrate to the U.S. under the family-based 2B category as the unmarried son of a permanent resident mother.  The government disagrees. They argue that Matter of Wang correctly held that the only derivative beneficiaries who Congress intended this section to benefit are those who fall under the family-based 2A category (children under the age of 21) who "age-out" into the 2B category.  As stated in Matter of Wang, they argue that if all derivative beneficiaries could convert to 2B status, they would be "jumping the line".
However, let's step back from the legal arguments for a moment, and consider the practical effect of deferring to Wang.  If Juan's mother submits a visa petition for Juan in the 2B category, how long is she going to have to wait until Juan is legally able to join her in the U.S.?
Charles correctly states that the number of persons who may immigrate to the U.S. under the family-based 2B category is limited to 26,266 annually.  There is a per-country limit of 7%, or 1,841 per year.  How many people born in Mexico are waiting currently in line for permanent residence in this category?  Here, Charles cites the the Department of State's Annual Immigrant Visa Waiting List Report which provides the following number: 212,621.  Dividing this number by Mexico's annual quota in the 2B category, the result is 115.5.  This is the number of years that it will take Juan to immigrate to the U.S. if the government is able to persuade the court that this is what Congress intended when they passed CSPA.
It is safe to assume that neither Juan nor his parents will be alive 115 years from now.  Therefore, the practical effect of deferring to Matter of Wang would be to prevent Juan, or anyone similarly situated, from ever being able to reunite with his family in the U.S.
If this indeed was Congress' desire, one has to wonder why the law they passed in 2002 was called the Child Status Protection Act rather than the Child Status Prevention Act.
5. Success Story: Recapturing an Old Priority Date, Seven Years Later
This month we bring you a success story of persistence. Our client, Mrs. Patel (not her real name) sponsored her five brothers and sisters for immigrant visas (Form I-130) back in 2002. When sponsored by a sibling, the visa process moves at a snail's pace in what is classified as Family Category 4 (or F4) on the State Department Visa Bulletin. The State Department is currently still processing visas in this category for Indians for I-130's submitted in 2001 — which is still not quite as bad as for the Philippines, where the F4 category is stuck in 1989!
Nearly three years after the initial filing, USCIS issued Mrs. Patel a Request for Evidence (RFE) for all five I-130s. Mrs. Patel timely responded to all five. However, only 4 of her siblings' I-130s were approved. The USCIS denied only one brother, for whom they claimed that she had not responded to the Request for Evidence. Mrs. Patel filed another I-130 for him, which was eventually approved but for a 2007 priority date, as compared to the initial 2002 priority date on the first petition. This would mean that this brother will not be able to immigrate at the same time as the rest of his siblings and could be waiting at least 4-5 years longer.
Mrs. Patel came to us 10 years after she submitted the initial petition and seven years after her petition for her brother was denied, asking to see if we could regain her brother's original priority date. Naturally, we asked to see her answer to the RFE and proof of receipt by USCIS. Mrs. Patel told us she had answered all the RFEs but unfortunately she had not kept any record of what she had submitted. We interrupt our program here for an important public service announcement: Always keep a complete copy of all paperwork that you submit to USCIS (or any government agency, for that matter) as well as the proof of delivery. Many of our messy cases could be much less messy had our clients kept more meticulous records.
We did what we almost always do when first confronted with a case lacking documentation: request a copy of their government file through the Freedom of Information Act. Unfortunately, the file came back without any information about the evidence we were seeking (i.e. Mrs. Patel's response—or nonresponse—to the RFE).
Still, Mrs. Patel was convinced that she had properly responded, but she had no way to prove it. The information requested on all five cases was exactly the same, so it did not make sense that she would have neglected to send only one of the responses. One of our attorneys was also convinced that Mrs. Patel had sent in the evidence. Our attorney contacted the USCIS California Service Center on Mrs. Patel's behalf and asked them about the contents of this file. Their initial response confirmed their records indicating that she had not timely responded to this RFE. Our attorney was skeptical of such a response and pressed them further to actually pull the file to confirm the computer records. Lo and behold they found her 2005 RFE response in the file!
The California Service Center has reopened Mrs. Patel's original I-130 petition, reversed the denial and approved the petition.  This allowed her brother to recapture his 2002 priority date.  Hopefully, this will allow him to apply for his immigrant visa next year along with his other brothers and sisters.
6. Immigration Trivia Quiz
Quiz Removed
7. Visa Bulletin for June 2012
The big news in the June Visa Bulletin is that the EB-2 category for persons born in China and India becomes unavailable, and no more green cards will be issued in this category until October 1, 2012.  The category remains current for persons born in other countries.
The outlook in the EB-3 category is as follows: Worldwide advances 5 weeks; China 4 months; India 1 week and the Philippines 3 weeks.
Most of the family categories advance, abeit very slowly.
FAMILY CATEGORIES
| Categories | Worldwide | China (PRC) | Mexico | Philippines |
| --- | --- | --- | --- | --- |
| 1st | 06-22-05 | 06-22-05 | 5-15-93 | 07-01-97 |
| 2A | 01-01-10 | 01-01-10 | 12-08-09 | 01-01-10 |
| 2B | 04-15-04 | 04-15-04 | 01-01-92 | 12-08-01 |
| 3rd | 04-01-02 | 04-01-02 | 1-15-93 | 7-22-92 |
| 4th | 01-08-01 | 12-15-00 | 6-01-96 | 1-22-89 |
EMPLOYMENT CATEGORIES
| Categories | Worldwide | China (PRC) | India | Mexico | Philippines |
| --- | --- | --- | --- | --- | --- |
| 1st | Current | Current | Current | Current | Current |
| 2nd | Current | Unavailable | Unavailable | Current | Current |
| 3rd | 6-08-06 | 8-08-05 | 9-15-02 | 6-08-06 | 5-22-06 |
| Unskilled | 6-08-06 | 4-22-03 | 9-15-02 | 6-08-06 | 6-08-06 |
| 4th | Current | Current | Current | Current | Current |
| Religious | Current | Current | Current | Current | Current |
| 5th | Current | Current | Current | Current | Current |
8. Immigration Government Processing Times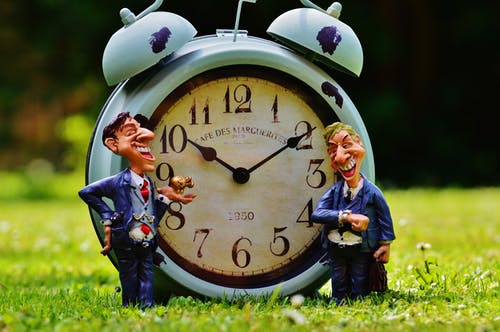 We link to the most recent immigration waiting times for each of the four USCIS Service Centers, the National Benefits Center and the Administrative Appeals Office. We also link to the processing times of all of the 83 USCIS District Offices and Sub-offices. We link to the Labor Department's page entitled "Processing dates for labor certification applications". Finally, we link to the State Department's "Visa Wait Times" page.
9. Ask Mr. Shusterman: Getting the Most From Your Immigration Attorney
Below are some tips for immigrants who want to hire an immigration attorney.
1) Be Honest with Your Attorney
This is just common sense, but some immigrants do not trust their attorneys.  They seem to think that their attorney might turn them in to the Immigration Service.
The truth is that if you don't trust your current attorney, you'd better find one you trust.
Your attorney's job is to help you qualify for immigration benefits.  If you don't tell him or her the truth, he or she is apt to make a mistake in your case.   This can lead to a denial of benefits for you, or in extreme cases, lead to your deportation
2) Answer Your Attorney's Questions
When potential clients schedule a consultation with me, they first need to complete a five-page "intake sheet".  On this sheet, I ask for a lot of information that may be relevant to their case.
While most people complete the entire intake sheet, some do not answer all of the questions.  This results in me having to ask them the answers to the blank parts of the sheet during their 30-minute interview.  This is a huge waste of time.
Why don't they answer all the questions?  Some tell me, "I didn't think that this question was relevant to my case."  If you are consulting with a seasoned professional in immigration law, let him or her decide what is relevant.
Recently, I had a doctor's appointment because of a knee problem.  In the waiting room, I answered dozens of questions about whether my parents ever had diabetes or heart disease.  These questions didn't seem to relate to my problem, but I answered them anyway.  The doctor is the expert regarding my problem, not me!
3) Always Tell the Truth
Let's face it: Not everyone who wants a green card or a visa is eligible to obtain one.
But millions of people from all over the world would love to live in the U.S.  Many desperate persons make up phony stories in an attempt to qualify.
Phony asylum cases.  Fraudulent marriages to U.S. citizens. Phony job offers.
I am not naïve.  I know that sometimes these phony schemes actually work, but I also know that most often they do not.  I also have seen dozens of immigration attorneys and government examiners go to jail for engaging in such schemes.
If you want to risk being banned for life from immigration benefits, getting deported or going to jail, that's your choice.  But if this is your decision, please do not choose me as your attorney!
And to those people who say, "I lied because my lawyer told me to", please!  You are an adult. Be prepared to accept the consequences of your actions.
4) How to Select an Immigration Attorney
Hw do you go about selecting the best immigration attorney to represent you?
Should you ask your friends for recommendations?  Compare attorney advertisements in newspapers or online?  Google "immigration attorneys" and read their client reviews?
A good place to start is watching our video How to Select an Immigration Attorney
10. Winner of our May 2012 Immigration Trivia Quiz!
Quiz Removed
Below is the message that we received from the winner:
Dear Mr. Shusterman,
Here are my answers to your quiz:
1. Levi Strauss (aka Loeb Strauss) – Germany
2. Jacob Davis (aka Jacob Youphes) – Latvia
My name is Fritz, I am original from Germany moved to the United States in 1996 and received a Invester Visa E2 .
I follow you on Facebook to be informed of all the changes going on in the Immigration World.
I googled the answer and found a site with this information, I am a subscriber now for at least eight years.
Sincerely,
Fritz
Congratulations, Fritz!
Carl Shusterman
Certified Specialist in Immigration Law, State Bar of California
Former Immigration and Naturalization Service Trial Attorney
Served as Member of AILA Board of Governors (1988-97)
Law Offices of Carl Shusterman, 600 Wilshire Blvd., Suite 1550
Los Angeles, CA 90017, Phone: (213) 623-4592 x0, Fax: (213) 623-3720
"It's the issue of immigration.  And we have to treat it in a humane fashion, and we have to understand that with any new wave of immigrants that comes to our country, whether it be Irish, or Italian, Poles, whoever it is, Hispanics in America, or Latinos, have an allegiance to the people who are coming and [those] that are still in the country they came from."
– Senator John McCain
Newsletter US Immigration Update June 2012 – Quick Links
About Us
Back Issues of Our Newsletter
Citizenship
Client Testimonials
Forms Download
Green Cards
Job Search
PERM
Processing Times
Schedule a Legal Consultation
Subscribe to Our Newsletter
Success Stories
Temporary Visas
Visa Bulletin
June 1, 2012