Volume Seventeen, Number Four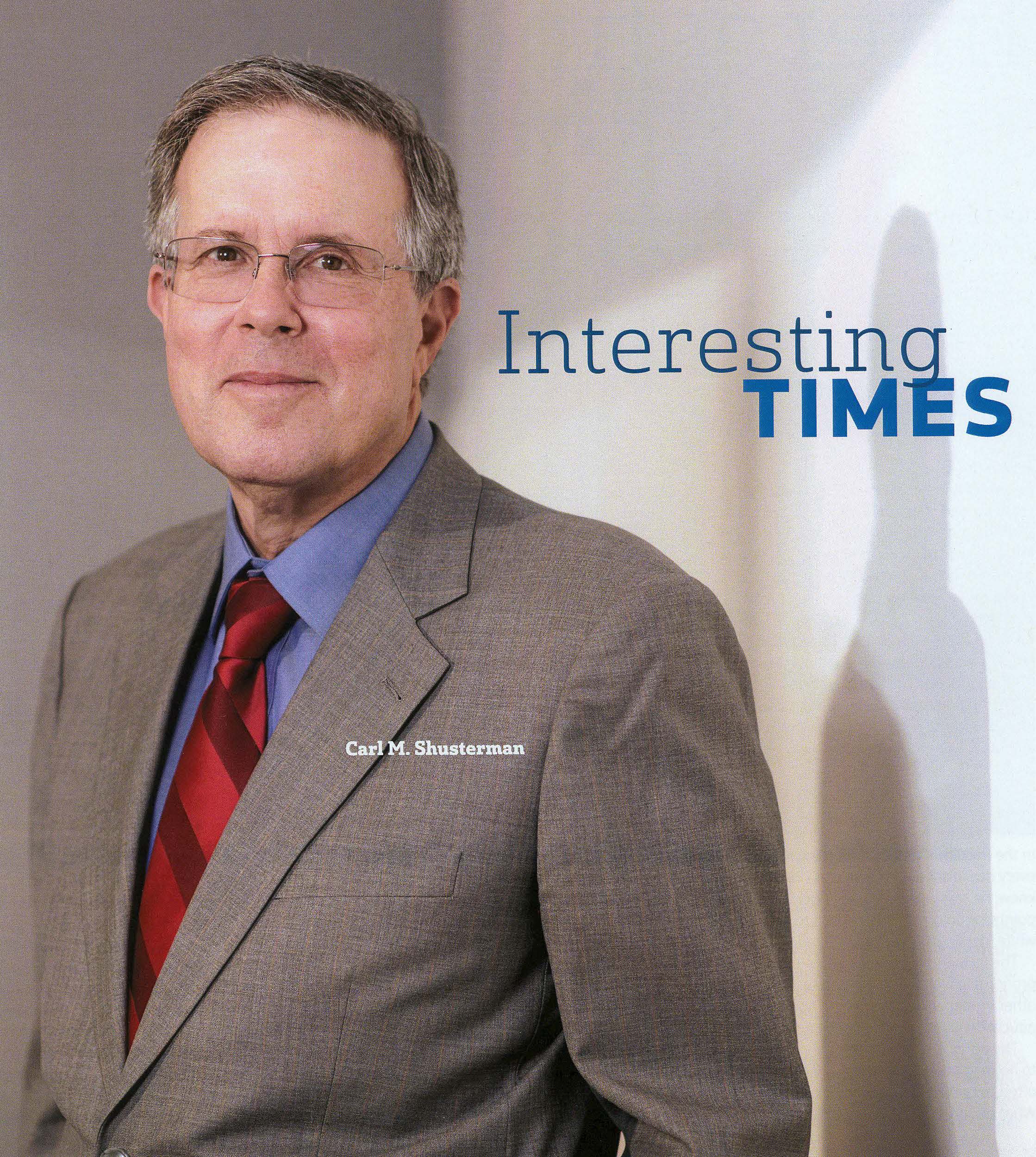 SHUSTERMAN'S IMMIGRATION UPDATE is the Web's most popular e-mail newsletter regarding U.S. immigration laws and procedures with over 40,000 subscribers located in more than 150 countries. It is written by a former INS Trial Attorney (1976-82) with over 30 years of experience practicing immigration law.
Published by the Law Offices of Carl Shusterman, 600 Wilshire Blvd, Suite 1550, Los Angeles, California, 90017. Phone: (213) 623-4592 x0
Subscribe to our free, monthly e-mail newsletter, SHUSTERMAN'S IMMIGRATION UPDATE.
Join the conversation on our Immigration Facebook Page and receive daily updates on the latest events and stories regarding immigration laws and policies.
Follow our Blog Posts commenting on the latest developments in the immigration world.
Subscribe to receive our free "How-To" Immigration Videos.
Disclaimer: This newsletter is not intended to establish an attorney-client relationship. All information contained in this newsletter is generalized. Any reliance on information contained herein is taken at your own risk.
Client Reviews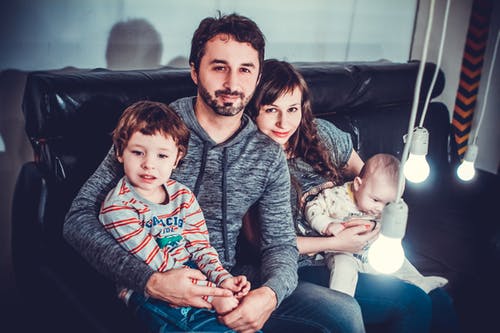 Life Saver
"After wasting thousands of dollars on other lawyers, Mr. Shusterman was life saver. I recommend him hands down!"
- Mukta Mohan, Buffalo, New York
Read More Reviews
Zoom Consultations Available!
Newsletter US Immigration Update April 2012
TABLE OF CONTENTS:
1. H-1B Filing Season Starts – Cap Exemptions
2. Do You Qualify for Adjustment of Status?
3. Shusterman's Immigration Law Seminars
4. Applying for I-601 "Extreme Hardship" Waivers
5. Success Story: Winning Twin CSPA Cases
6. Immigration Trivia Quiz: Immigrants in the Culinary Arts
7. State Department Visa Bulletin for April 2012
8. Immigration Government Processing Times
9. Ask Mr. Shusterman: National Interest Waivers vs. PERM
10. Winner of Our March 2012 Trivia Quiz!
NEWS FLASHES:
Charting H-1B Users as Attentions Shift to L-1B – Computerworld recently published an article regarding the top H-1B users over the past few years. The article states that since L-1B visas are not subject to a cap and do not require the use of a prevailing wage, their use has been increasing. As a result, USCIS has entertained the idea of changing its definition of specialized knowledge which could result in job losses, according to the Economic Policy Institute (EPI).
DHS Plans Exit Procedures to Flag Overstays – The Department of Homeland Security's Deputy Counterterrorism Coordinator John Cohen indicated that DHS will soon announce exit procedures for foreign nationals who are leaving the country with the goal of automatically flagging individuals who have overstayed a visa.
EOIR Announces New Chairman of the BIA – On March 15, the EOIR announced that, effective March 26, Acting BIA Chairman David Neal would become the Chairman of the Board of Immigration Appeals (BIA). "David has served EOIR in varying capacities over the course of 14 years," said Director Juan P. Osuna. "I am confident that he will continue to employ his strong integrity, formidable judgement, and thorough understanding of immigration law to benefit the BIA, EOIR, and the Nation." David once served as an attorney in our law firm, and we are very proud of his accomplishments. March 26 is my birthday, and David's appointment was a great birthday present this year. Congratulations, David!
Federal Bar Association (FBA) Immigration Conference – The FBA holds an annual Immigration Law Seminar in Memphis, Tennessee. This year it will take place on May 18-19. The confirmed speaker line-up is a who's who of renowned immigration attorneys and government officials including Judges from the US Circuit Court of Appeals and Immigration Judges. The conference also offers the opportunity to hear from a panel of ICE and USCIS supervisors as they discuss various immigration issues. The program includes special tracks for pro bono attorneys and for criminal lawyers. Earn up to 12 CLE hours (with a possibility of 3 ethics hours offered). See you there!
Hearing on DWIs & Immigration – On March 7, the House Judiciary Committee held a hearing to discuss H.R. 3808 known as the Scott Gardner Act sponsored by Representative Sue Myrick (R-NC). The bill would require local law enforcement officials to determine the immigration status of individuals who are arrested for suspicion of driving while intoxicated (DWI) if the officers have reasonable grounds to suspect that they are in the country illegally. The proposed bill will not require a conviction, only an arrest.
Immigration "How-To" Videos – Our 30 "How-To" Immigration Videos have been viewed well over 270,000 times. Subjects include how to obtain a green card, how to become a U.S. citizen, how to win your case in immigration court and how to select an immigration attorney. Our video "Green Cards through Marriage"has been viewed over 110,000 times. We encourage you to take advantage of this free resource.
Recruiting Canadian Physicians: Immigration Considerations – With the great physician shortage facing the U.S. health care system, it is more important than ever to be aware of the immigration implications for Canadian physicians which I discuss in a recent article that I wrote for Recruiting Trends.
Supreme Court to Hear Arguments on S.B. 1070 – On April 25th, the Supreme Court of the United States will hear arguments regarding the Department of Justice's challenge to Arizona's anti-immigrant law, S.B. 1070.
Updated H-1B Guidance Reasserts Adjudicator's Discretion in Determining Employer-Employee Relationship – USCIS recently published an updated set of FAQs that reasserts adjudicator discretion in determining whether or not the necessary employer-employee relationship exists between an H-1B petitioner and beneficiary.
USCIS Ombudsman Issues 2012 Report- The USCIS Ombudsman's Office recently released a report that assesses the progress made on 51 recommendations made by the office as of February of 2012.
USCIS Proposes Process Change for Certain Waivers of Inadmissibility – On March 30th, the USCIS posted a Notice of Proposed Rulemaking in the Federal Register that would reduce the amount of time U.S. Citizens have to spend apart from their spouses who must obtain an immigrant visa abroad. This rule would allow spouses of U.S. citizens to apply for "provisional waivers" of the 3 and 10-year unlawful presence bars in the United States. The proposed rule would not alter how USCIS determines eligibility for a waiver of inadmissibility or the standards for demonstrating "extreme hardship" to the citizen spouse. USCIS encourages the public to submit comments regarding the proposed rule on the web by going to www.regulations.gov. The comment period runs from April 2 until June 1.
USCIS Seeks Public Comment on Revisions to Employment Eligibility Verification Form I-9 – The USCIS is seeking public comments on revisions thatthe agency has made on the I-9 Employment Eligibility Verification Form. The public's invitation for comments has been extended to May 29, 2012.
USCIS Announces TPS for Syrians –On March 23, Secretary of Homeland Security Janet Napolitano announced that shewould be designating Syria for a Temporary Protected Status (TPS) period of 18-months.
Visa Fee Changes – On March 29, the Department of State issued a public notice that certain visa fees will be changed. The application fee for H, L, O, P, Q and R nonimmigrant visas will increase from $150 to $190. Application fees for most non-petition-based nonimmigrant visas will increase from $140 to $160. E visa application fees will decrease from $270, from $390.  The fee for employment-based immigrant visa application processing will decrease to $405 from $720. Family-based immigrant visa application fees will be $230 down from $330. The fee for immigrant visa applications filed by individuals selected in the Diversity Visa Lottery will drop from $440 to $330. Public comments on the new fee schedule may be submitted until May 29, 2012.
1. H-1B Filing Season Starts – Cap Exemptions
The law permits employers to submit 85,000 cap-subject H-1B petitions for foreign-born professional employees each fiscal year. This year, the USCIS will start accepting H-1B petitions subject to the numerical cap starting on Monday, April 2 for workers who will be authorized to start their jobs at the beginning for the government's 2013 fiscal year, which starts on October 1, 2012.
Of these 85,000 H-1Bs, 20,000 are reserved for persons in possession of an advanced degree from a university in the U.S. Last year, the 20,000 cap was reached on October 28 while the 65,000 cap was reached less than one month later on November 22. As in past years, we will track the number of approvable H-1B petitions filed with the USCIS on a regular basis.
We urge employers whose employees are subject to numeric caps to submit their petitions early in April to be certain that numbers will be available.
Are You Exempt from the H-1B Cap?
The demand for qualified H-1B professionals remains high, and it is all but certain that H-1B numbers will be exhausted long before the end of the year. Only cap-exempt employers are permitted to hire H-1B professionals all year long. How do you know if you are H-1B exempt?
Here is a quick test. If you answer "yes" to any of the following questions, you qualify as an H-1B cap-exempt employer.
Are you an accredited public institution of higher education that awards Bachelors or Associates degrees?
Are you a  nonprofit entity related to or affiliated with an institution of higher education?
Are you either a nonprofit research organization or a governmental research organization?
Will your employees be working in Guam or the Northern Mariana Islands (CNMI)?
Are you requesting a change of employer and the H-1B professional previously worked for an employer subject to the Guam-CNMI cap?
In addition to the cap exemption afforded to certain employers, some H-1B professionals are exempt from the cap. These are:
If you have determined that your organization or the prospective H-1B professional is cap-exempt, you will be able to file the H-1B petition whether or not H-1B "cap-subject" numbers are available.
To further sweeten the deal, in most instances, cap exemption for employers also means an exemption from the American Competitiveness and Workforce Improvement Act (ACWIA) fee. This amounts to a savings of $750 to $1500 in filing fees to the employer for each H-1B petition submitted.
2. Do You Qualify for Adjustment of Status?
A person who qualifies to be a permanent resident may be able to apply for a green card without leaving the United States. This process is called "adjustment of status". In most cases, the law requires that to be eligible to apply for adjustment of status, a person must have entered the U.S. legally and not have violated his immigration status. Adjustment of status is governed by the provisions of section 245 of the Immigration and Nationality Act.
Generally, the following conditions must be met:
the person must have been inspected and admitted, or paroled into the United States;
the person must submit a form I-485 application to the USCIS;
an immigrant visa must be immediately available to the person at the time that the application is filed; and
the person must be admissible to the United States.
Inspection and Admission, or Parole
The person must have entered the U.S. through a Customs and Border Protection (CBP) checkpoint at an airport, border crossing, or other port of entry.  The CBP officer must have a "full and fair opportunity" to conduct the inspection before the individual can be considered "inspected". This is not always simple to determine. For instance, someone who enters based on an intentional false claim to U.S. citizenship, regardless of the manner of entry, has not been "inspected" for the purposes of adjustment of status. However, a person who presents him or herself for inspection by an officer as a passenger in a car will be considered "inspected" even if the officer does not question anyone in the car other than the driver. Generally, a form I-94 arrival/departure record and/or a USCIS stamp in the passport is sufficient proof of inspection and admission. However, a sworn affidavit or a copy of the airplane ticket may be used where an I-94 or admission stamp is not issued.
Submit Application for Adjustment of Status (Form I-485)
In order to adjust status, one must submit a form i485 application and follow the USCIS filing instructions. Generally, a person is ineligible to adjust their status if they were admitted in any of the following nonimmigrant categories:
Transit without Visa (C Visa)
Visa Waiver Program
A person may also be ineligible to adjust status if they have worked without authorization or failed to maintain lawful immigration status.
However, there are exceptions to each of the above rules.
An important exception is for immediate relatives (spouses, parents and children of U.S. citizens), who are permitted to adjust status even if they were admitted under the Visa Waiver Program, worked without authorization or failed to maintain proper immigration status. Other exceptions include section 245(k) adjustments for those in certain employment-based preference categories, and section 245(i) for certain persons who were primary or derivative beneficiaries of visa petitions or labor certifications submitted on or before April 30, 2001.
Immediate Availability of an Immigrant Visa
Immediate relatives are not subject to numerical quotas and may apply for adjustment of status simultaneously with the filing of the I-130 visa petition. Most other beneficiaries of approved visa petitions are assigned a "priority date", a place in line which determines when they may apply for a green card. This priority date is usually the date that the visa petition was submitted. However, where a labor certification or PERM application is required, the priority date is the date that this application was received by the government. The Department of State tracks the backlogs in each family and employment-based preference category in the monthly Visa Bulletin.
An immigrant visa must be immediately available to the applicant at the time an application for adjustment is filed. If an adjustment application is filed at the time that the individual's priority date is current but the priority date moves backward before the case is reviewed and approved by the USCIS, the person's status cannot be adjusted until their priority date again becomes current. Generally, they are permitted to remain in the United States until this occurs.
It is important to note that the approval of an application for adjustment of status is discretionary. The USCIS may deny an application for adjustment of status even if there is no applicable statutory bar. In practice, adjustment of status will be granted if the applicant is eligible and there are no "negative factors". When such negative factors exist, USCIS will weigh all positive and negative factors in determining whether to grant adjustment . Having close relatives who are U.S. citizens is a strong postive factor.
Preconceived intent to remain in the U.S. at the time of entry as a nonimmigrant (with a few exceptions), even when this does not result in fraud or willful misrepresentation, may be a sufficient negative factor to deny adjustment of status. However, immediate relatives of U.S. citizens are usually permitted to adjust status despite the presence of preconceived intent.
3. Shusterman's Upcoming Immigration Law Seminars
Professionals in Human Resources Association
Los Angeles County, District 18
Palm Desert, California
April 18, 2012
Topic: "Employer Compliance with I-9 Requirements"
FBA 8th Annual Immigration Law Seminar
Federal Bar Association
Memphis, Tennessee
May 18-19, 2012
Topics: "Immigration for Physicians and Nurses"
"Child Status Protection Act"
2012 AILA Annual Conference on Immigration Law
American Immigration Lawyers Association
Nashville, Tennessee
June 13-16, 2012
Topic: "The Truly Mobile Law Practice: Tools and Technology Tips to Help You Be Productive Anytime from Almost Anywhere"
Professionals in Human Resources Association
Ventura County, District 10
Camarillo, California
June 21, 2012
Topic: "Employer Compliance with I-9 Requirements"
Professionals in Human Resources Association
Orange County, District 8
Irvine, California
July 19, 2012
Topic: "What Employers Need to Know About US Immigration"
Professionals in Human Resources AssociationAnnual Conference & Exposition
Anaheim Convention Center, Anaheim, California
August 27, 2012
Topic: "Immigration: Avoiding the 7 Most Costly Mistakes"
Professionals in Human Resources Association
Los Angeles County, District 19
Palmdale, California
November 14, 2012
Topic: "What Employers Need to Know about US Immigration Laws"
4. Applying for I-601 "Extreme Hardship" Waivers
For those who are otherwise eligible for a green card, but are subject to an immigration bar based on fraud or unlawful presence, the approval of an I-601 waiver is required for them to obtain permanent resident status.
Persons who have accumulated more than 180 days of unlawful presence in the United States on or after April 1, 1997, and have left the country are barred from returning to the U.S. for 3 years. Those who have accumulated one year or more of unlawful presence on or after April 1, 1997, and have left the country, cannot return to the U.S. for 10 years. Persons who accrued one year or more of unlawful presence in the U.S., depart the country and then re-enter without inspection, or those who have been deported and then re-enter without inspection must wait outside the US for a period of 10 years before they can even apply for a waiver. Persons who have committed immigration fraud are permanently barred from the U.S. and must obtain an I-601 waiver to become permanent residents.
I-601 waivers have been in the news lately due to President Obama's proposed rule change to allow certain applicants (spouses, children and parents of U.S. citizens) to remain in the US while their "provisional I-601 waiver" applications are reviewed and processed by the USCIS. Since this policy change has yet to become effective, we will discuss the current I-601 process, but with great hopes that the proposed policy will become a reality, perhaps in 2013.
Without the policy change, such an individual with an approved I-130 will exit the country—usually to their home country—to apply for an immigrant visa at a U.S. Consulate abroad. At their visa interview, they will be notified that they do not qualify for an immigrant visa without a waiver and will be invited to apply for one.
The I-601 waiver is based on "extreme hardship" to a qualifying family member: a US citizen or legal permanent resident spouse and/or parent(s). Being separated from close family members is always a hardship. However, in order to convince the USCIS that the hardship is "extreme", the following evidence should be submitted:
Evidence establishing the family relationship (e.g., birth certificates, marriage, certificates, etc.);
Presence of lawful permanent resident or U.S. citizen family ties in the U.S.;
Qualifying relative's family ties outside the U.S.;
Country conditions in the country where you would have to relocate to, and the qualifying relative's family ties to that country;
Financial impact of departure from the U.S.;
Significant health conditions, and if appropriate, what type of treatment and suitable medical care is available in that country;
The impact of separation;
Other conditions which impact the relocation, such as economic and social conditions impacting quality of life, technical skills, etc.;
Any other factor which may be relevant. Remember that the hardship to your relatives may be emotional, financial, medical, etc.
Case law demonstrates that where a single factor by itself may be insufficient to constitute extreme hardship, that factor when considered with other relevant factors may constitute hardship which is "extreme."
When preparing an I-601 waiver, consider each of following alternatives: First, a scenario in which the qualifying relative will remain in the U.S. and will live separately from the intending immigrant. Second, a scenario in which the qualifying relative travels back to live with the intending immigrant in their home country.
Generally, the USCIS will find that extreme hardship exists when the qualifying relative and/or his or her children are not fluent in the language of the immigrant's home country or would not be able to live there without significant financial hardship. Other scenarios involve an ill or disabled qualifying relative, especially where the country they would have to reside to does not have proper medical care available or where the intending immigrant is the primary caregiver or provider for the relative. The standards for demonstrating extreme hardship are high, so in order to present a successful waiver case, form I-601 and the supporting exhibits should be carefully prepared and contain compelling evidence.
5. Success Story: Winning Twin CSPA Cases
An officer at a U.S. Consulate abroad made a mistake that could have deprived a pair of twins of their legal right to join their parents in the U.S. as lawful permanent residents. Amir and Ava (not their real names) were included in a visa petition submitted by their U.S. citizen grandfather for their father. As minor children they would only be included so long as they did not "age out" — that is, turn 21 before they became eligible to apply for permanent residence.
Due to a serious backlog in their preference category, the family had to wait almost eight years after the I-130 was filed to become eligible to apply for green cards. By this time, Amir and Ava had reached their 21st birthdays. They did some research to see if they had any chance of coming to the U.S. with their parents. They thought they might benefit from a law called the Child Status Protection Act (CSPA), and made an inquiry with the U.S. Consulate in their country. The consular officer told them they did not qualify for protection under the CSPA and did not accept their applications for immigrant visas.
Meanwhile, their parents were approved for immigrant visas and traveled to the U.S. as lawful permanent residents.
Amir came to the U.S. as a student. He scheduled a legal consultation with me and requested that I review his eligibility benefits under CSPA, as he suspected the consular officer may have been wrong. Indeed, I discovered that the consular officer had been mistaken. The CSPA allows sons and daughters of sponsored immigrants to subtract the time that the I-130 was pending from their ages for purposes of determining their eligibility to immigrate to the U.S. In this case, the I-130 petition was pending for 292 days (or about 9 ½ months) before it was approved. Under the CSPA, Amir and Ava could subtract those 9 ½ months from their age, which would have made them just under 21 for the purposes of their visa applications.
The only question I had was whether we could demonstrate that they had "sought to acquire" lawful permanent residence within one year of when visa numbers became available to them, another CSPA requirement. The problem was that the consulate had refused to accept their applications and gave them no way to pay the filing fees, which is the usual way that one can show that he had "sought to acquire" permanent residence in the U.S. Fortunately, Amir and Ava were able to locate an e-mail message from the consulate telling them they were not eligible and, therefore, they could not submit applications at that time. We believed this was sufficient evidence to fulfill the "sought to acquire" criteria.
Attorney Amy Prokop of our office submitted an application for adjustment of status for Amir. After some consideration, the USCIS agreed with our agrument and approved Amir's application!
Ava's case took a slightly different route since she is abroad.  Attorney Prokop contacted the Department of State in Washington, D.C. and requested an advisory opinion about her eligibility under the CSPA. They agreed with our assessment of Ava's case and scheduled her to attend an immigrant visa interview. She will soon be traveling to the U.S. as a lawful permanent resident to rejoin her twin brother and their parents.
6. Immigration Trivia Quiz
Quiz Removed
7. Visa Bulletin for April 2012
On March 9, the State Department released the April 2012 Visa Bulletin.
The worldwide family-based categories advanced between 4 and 10 weeks.
The 1st preference category (unmarried adult sons and daughters of US citizens) advanced 8 weeks, the 2A preference (spouses and children of lawful permanent residents) moved forward 10 weeks, the 2B category (unmarried adult sons and daughters of lawful permanent residents) advanced 8 weeks, the 3rd preference category (married sons and daughters of US citizens) moved ahead 6 weeks and those in the 4th preference category (brothers and sisters of US citizens) saw a 4-week advance.
However, for persons born in Mexico and the Philippines, many categories failed to advance at all, and none moved forward more than 2 weeks.
FAMILY CATEGORIES
| Categories | Worldwide | China (PRC) | Mexico | Philippines |
| --- | --- | --- | --- | --- |
| 1st | 4-01-05 | 4-01-05 | 5-08-93 | 6-22-97 |
| 2A | 10-08-09 | 10-08-09 | 9-01-09 | 10-08-09 |
| 2B | 1-15-04 | 1-15-04 | 12-01-92 | 12-08-01 |
| 3rd | 2-15-02 | 2-15-02 | 1-15-93 | 7-22-92 |
| 4th | 11-08-00 | 11-08-00 | 6-01-96 | 1-08-89 |
The April 2012 Visa Bulletin was downright depressing for those in the employment-based categories. EB-2 China and India remain frozen in time. In the worldwide EB-3 category for professionals, skilled and unskilled workers, the numbers moved forward only 3 weeks, and only 1 week for persons born in India. The sole significant advance occurred in the EB-3 category for professionals and skilled workers born in mainland China where the numbers moved forward 8 weeks.
Worse yet, in late March, the State Department announced that the numbers in the EB-2 category for China and India would retrogress nearly three years to August 15, 2007 in the May 2012 Visa Bulletin.
EMPLOYMENT CATEGORIES
| Categories | Worldwide | China (PRC) | India | Mexico | Philippines |
| --- | --- | --- | --- | --- | --- |
| 1st | Current | Current | Current | Current | Current |
| 2nd | Current | 5-01-10 | 5-01-10 | Current | Current |
| 3rd | 4-08-06 | 3-01-05 | 9-01-02 | 4-08-06 | 4-08-06 |
| Unskilled | 4-08-06 | 4-22-03 | 9-01-02 | 4-08-06 | 4-08-06 |
| 4th | Current | Current | Current | Current | Current |
| Religious | Current | Current | Current | Current | Current |
| 5th | Current | Current | Current | Current | Current |

See the entire visa bulletin including information about the movement of the green card lottery numbers.

8. Immigration Government Processing Times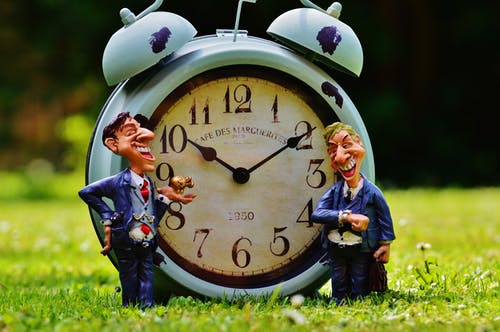 We link to the most recent immigration waiting times for each of the four USCIS Service Centers, the National Benefits Center and the Administrative Appeals Office. We also link to the processing times of all of the 83 USCIS District Offices and Sub-offices. We link to the Labor Department's page entitled "Processing dates for labor certification applications". Finally, we link to the State Department's "Visa Wait Times" page.
9. Ask Mr. Shusterman: National Interest Waivers vs. PERM
A commonly-asked question about employment-based immigration is "Which is better, a PERM labor certification application or a National Interest Waiver (NIW)?".  My answer always depends on the person's occupation, job offer, employer sponsorship, and some other factors.
The biggest difference between these two options is the labor certification requirement, which requires the sponsoring employer to test the US job market and demonstrate that it could not find a minimally-qualified U.S. worker willing to accept the position. The PERM application must be approved by the Department of Labor before the employer may submit an I-140 immigrant visa petition to the USCIS. The labor certification can be a very long process and can take anywhere from a few months to 2 years.
The labor certification process may be waived for qualified professionals who hold advanced degrees, or are aliens of exceptional ability, whose employment is in the "national interest". Such an individual may file an Immigrant Visa Petition (Form I-140) under EB-2 category without the labor certification process by requesting a National Interest Waiver (NIW).  He does not even need to be sponsored by an employer.
However, NIWs can be difficult to obtain. In a 1998 decision entitled New York State Department of Transportation, the agency imposed the following restrictive criteria for obtaining National Interest Waivers:
the individual seeks to work in an area of "substantial intrinsic merit";
the benefit of the individual's proposed activity "will be national" in scope; and
the national interest would be adversely affected if a labor certification were required.
Here are a few factors that I always consider when advising a client whether to choose the PERM Labor Certification or a National Interest Waiver:
The occupation is the first factor to consider. Some occupations are more in short supply than others. Also, some occupations are more likely to be considered in the national interest. For instance, most software engineers should probably have their employers submit PERM applications, while certain biomedical reseachers might want to consider the NIW route. It is usually easier to prove that the work of a scientist conducting biomedical research is in the national interest than the work of a computer engineer especially if the biomedical researcher is, for example, working on a cure for cancer.
Academic Degrees/Experience
Only persons who fulfill the basic requirements for the EB-2 category may apply for an NIW: a Master's degree or a Bachelor's degree plus five years of progressive experience related to the profession. However, even persons with a Bachelors' degree, or without a degree, may qualify for green cards if their employers submit a PERM application under the EB-3 "Professionals", "Skilled Workers" or "Unskilled Workers" category as long as they have the requisite amount of specialized training and/or experience.
PERM requires sponsorship by an employer while NIW does not. If you think you might qualify for the NIW but you do not have a sponsor, you may self-petition.
Is the position offered to you by your employer temporary or permanent? PERM requires your employer to offer you a permanent full-time position and to pay you at the prevailing wage as determined by the Department of Labor. For an NIW, you do not necessary need an offer of employment and there is no prevailing wage requirement.
Physicians who agree to work in a medically-underserved area(s) or for the Veterans' Administration for a period of five years are entitled to be granted NIWs. However, unless the physician was born in India or mainland China, this may be a slower method of obtaining a green card than using PERM. On the other hand, it does permit the employer to avoid the costs and hassle associated with a PERM application. Also, for most physicians, this is an easy method to secure a work permit for their spouses.
The choice between PERM and NIW depends on a variety of factors. It should be made only after careful consideration by you and your attorney. 
10. Winner of our March 2012 Immigration Trivia Quiz!
Quiz Removed
This month's winner:
Dear Mr. Shusterman,
Here are my answers to your quiz:
1. Madieu Mohammed Williams, Sierra Leone, San Francisco 49ers
2. Ebenezer Ekuban Jr, Ghana, Denver Broncos
3. Amobi Okoye, Nigeria, Chicago Bears
4. Ashton Youboty, Liberia, Jacksonville Jaguars
I am Arun, an immigrant from India. I live in Hartford, CT and work as a Senior Systems Analyst.
I am interested in learning about laws, immigration laws, business laws etc and love to camp out with family.
I have been subscribing the Shusterman's newsletter for the last 4 years and find it extremely informative and interesting. I read it to keep track of immigration law changes and other news about immigrant population and their problems.
I solved this quiz because I follow Football and I knew which websites to search to get the answers.
Congratulations, Arun!
Carl Shusterman
Certified Specialist in Immigration Law, State Bar of California (1988-Present)
Former Immigration and Naturalization Service Trial Attorney (1976-82)
Board of Governors, American Immigration Lawyers Association (1988-97)
Law Offices of Carl Shusterman, 600 Wilshire Blvd., Suite 1550
Los Angeles, CA 90017, Phone: (213) 623-4592 x0, Fax: (213) 623-3720
"One of the unfortunate things about recent illegal immigration debates…has been that they have distracted from the much more important debate about how we can increase – perhaps dramatically increase – legal immigration in a way to maximize net benefit for the nation."
– Professor Eugene Volokh
UCLA School of Law
Newsletter US Immigration Update April 2012 – Quick Links
About Us
Back Issues of Our Newsletter
Citizenship
Client Testimonials
Forms Download
Green Cards
Job Search
PERM
Processing Times
Schedule a Legal Consultation
Subscribe to Our Newsletter
Success Stories
Temporary Visas
Visa Bulletin
April 1, 2012