Volume Twenty, Number Nine
SHUSTERMAN'S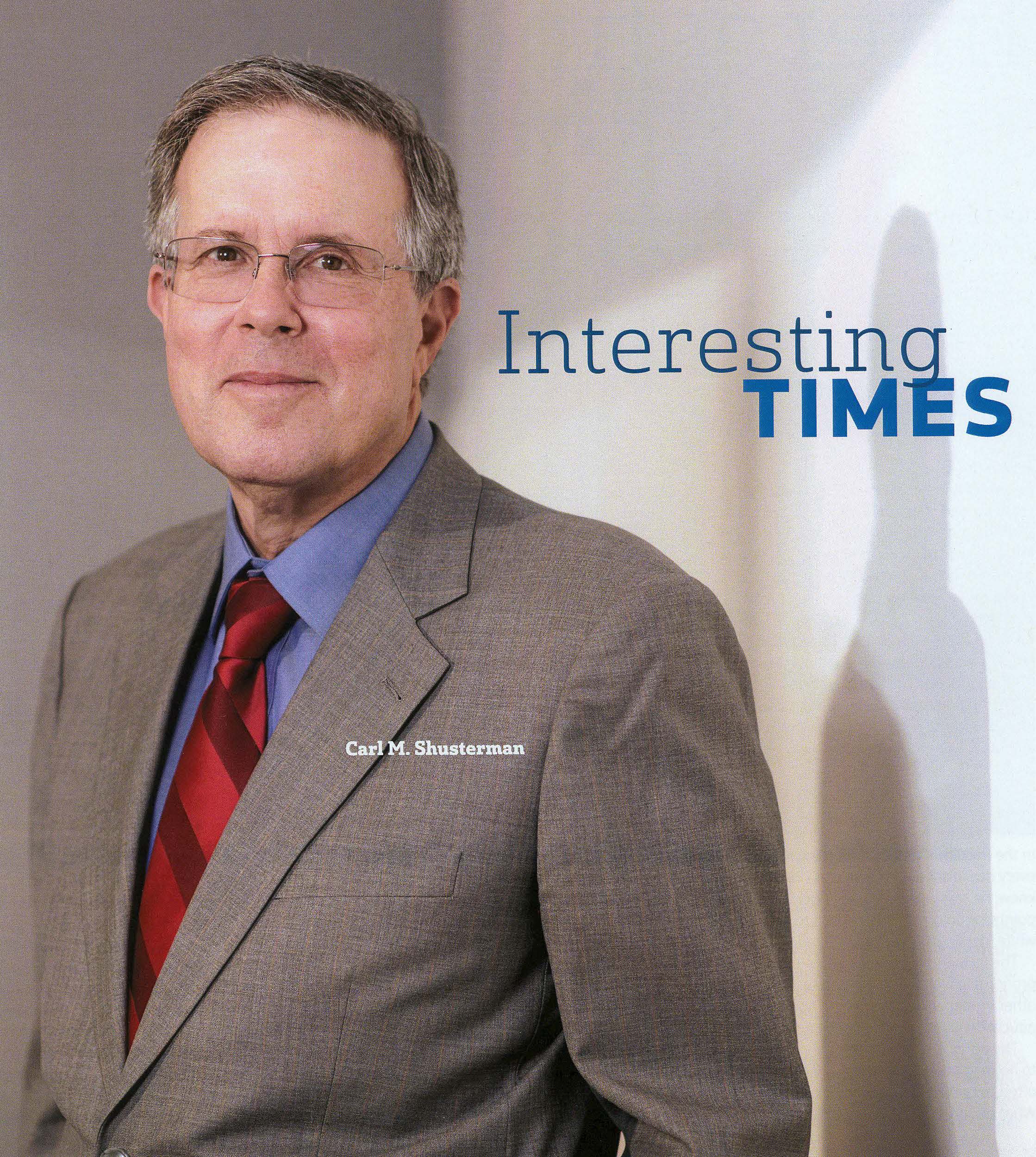 IMMIGRATION UPDATE is the Web's most popular e-mail newsletter regarding U.S. immigration laws and procedures with over 40,000 subscribers located in more than 150 countries. It is written by a former INS Trial Attorney (1976-82) with almost 40 years of experience practicing immigration law.
Published by the Law Offices of Carl Shusterman, 600 Wilshire Blvd, Suite 1550, Los Angeles, California, 90017. Phone: (213) 623-4592 x0.
Subscribe to our Immigration Newsletter, join the conversation on our Facebook Page, follow our Blog Posts and subscribe to our "How-To" Immigration Videos.
Client Reviews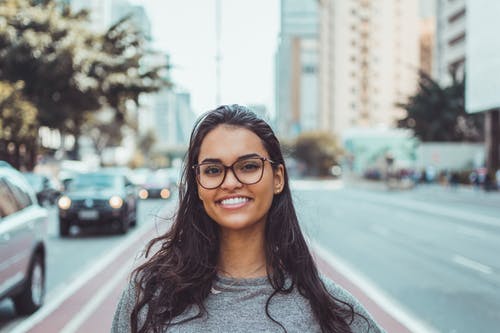 A Life Changing Law Firm
"My family and I were clients of Mr. Carl Shusterman and I can honestly say that he had a tremendous impact on our lives – a very positive one. Even when my parents had been denied and they had been told to pack and get out of this country, Mr. Shusterman rushed to find an alternative in order to ensure that my parents could stay."
- Diana Cabrera, Reno, Nevada
Read More Reviews
Skype Consultations Available!
Shusterman's Immigration Update November 2015
TABLE OF CONTENTS:
1. DHS Proposes Expanded STEM OPT Rule
2. State Department Visa Bulletin for November 2015
3. Immigration Government Processing Times
4. Success Story: Getting an H-1B Visa for a Marketing Person
5. Immigration Trivia Quiz: Los Angeles Athletes
6. EB-5 Investors: Changes on the Horizon
7. Ask Mr. Shusterman: Our Immigration Law Turns 50
8. Shusterman's Upcoming Immigration Seminars
9. Adios Ann Coulter (and Donald Trump)
10. Winner of Our October 2015 Immigration Trivia Quiz!
NEWS FLASHES:
Extreme Hardship Policy Guidelines (Draft) – USCIS has released a draft outlining extreme hardship guidelines for certain immigration benefits. Public comments are being sought. The guidance clarifies how the USCIS will make extreme hardship determinations on I-601 waivers, etc. once the guidelines are finalized.
Hundreds Of Mentally Ill Deportees May Seek Return To US – Hundreds of deported migrants with mental illnesses such as schizophrenia, bipolar disorder and major depressive disorder may qualify to return to the US. It's the result of a settlement in Franco v. Holder finalized in Federal Court between the ACLU and the DHS. Mentally ill migrants can apply to have their immigration cases reopened if they represented themselves during their removal proceedings and were detained in the states of California, Arizona or Washington after November 21, 2011.
Marketing Your Immigration Practice : AILA Podcast – The American Immigration Lawyers Association (AILA) has created a podcast entitled "Marketing Your Immigration Practice" featuring immigration attorneys Carl Shusterman and Sheela Murthy. AILA members are able to sign in and listen at no cost.
National Standards on Transport, Escort, Detention, and Search of Detained Individuals Changes – CBP Commissioner Kerlikowske has promulgated the first national standards regarding individuals who are being detained by the CBP. According to the Commissioner, every step in the process, including the transportation, escort, detention and search of these individuals has been modified to promote the safety of both the people who work for the US Customs and Border Patrol (CBP)and the detainees. The new standards modify how CBP agents must treat both the families and the belongings of the detainees.
New USCIS EB-5 Page – USCIS has published an EB-5 page to provide training materials for USCIS and DHS employees and contractors. The new page focuses on providing information regarding the changes to the EB-5 protocols announced in April 2015. The protocols include principles relevant to EB-5 processing, procedures from agency leaders intervening in EB-5 petitions and Regional Center applications as well as the establishment of conventions for communicating with EB-5 stakeholders. Included in the materials is a 53-page EB-5 slideshow.
Refugee Admissions for Fiscal Year 2016 – On October 16, President Obama announced that up to 85,000 refugees will be granted admission to the US this fiscal year. Africa will be allocated 25,000 admissions; East Asia 13,000; Europe and Central Asia 4,000; Latin America/Caribbean 3,000; Near East/South Asia 34,000. 6,000 admissions are for regions where future necessity may arise.
Reminder: H-1B/L-1 Additional Fee Expiration – USCIS has issued a reminder to employers that as of September 30, 2015, additional fees mandated for H-1B and L-1 petitions by Public Law 111-230, as amended, expired. Public Law 111-230 had required an additional fee of $2,000 for certain H-1B petitions and $2,250 for certain L-1A and L-1B petitions filed on or after August 14, 2010.
Workload Transfers for Form I-140 and Form I-485. New Address for Form I-140 Petitions – Workload transfers between the USCIS Texas Service Center and Nebraska Service Center are taking place for forms I-140 and forms I-485 in order to improve the speed at which these forms are being processed. Additionally, a new direct filing address for form I-140 petitions that are being submitted with premium processing requests will be implemented to improve processing speeds.
1. DHS Proposes Expanded STEM OPT Rule
On October 19, the DHS published a proposed STEM OPT rule. The rule would provide many benefits to F-1 students not included in the present rule. It would also impose a variety of new obligations on employers.
Comments by interested parties are due by November 18, 2015. The rule must be promulgated by February 12, 2016 in order to comply with a Federal Judge's order that invalidated the old STEM OPT regulation on procedural grounds.
Benefits of the New Rule
The period of the STEM OPT extension would be lengthened from 17 to 24 months, expanding the entire OPT period to 36 months. If a student returned to the university and obtained yet another STEM degree, he/she would be eligible for another 24 months of OPT. Certain F-1 students already on STEM OPT would be able to extend their OPT for another 7 months.
In addition, the list of qualifying STEM degrees would be expanded.
Only graduates of universities accredited by a body recognized by the U.S. Department of Education would be eligible for STEM OPT.
Finally, the program would be expanded to include students with prior STEM degrees who are graduating with a non-STEM degree.
New Obligations on Employers
The following employer obligations would be required in the STEM OPT extension period, but not during the initial one-year OPT period:
Employers would be required to create a customized training program for STEM OPT students and assign a mentor to each student. DSOs would be required to review the program to insure that the training relates to the student's degree.
Employers would have to attest to each of the following items:
The student's compensation is comparable to that of similarly situated US workers for the employer;
No US workers will be terminated or laid off due to the employment of the student;
Enough funds exist to train and mentor the student; and
The training is directly related to the student's STEM degree.
Employers would be subject to ICE compliance visits.
Every 6 months, the employer would have to complete an evaluation documenting that the student is progressing toward meeting the training goals in the plan.
Just as in the present system, the employer must participate in E-Verify.
Conclusion
As a practical matter, the proposed regulation provides a work-around for employers of STEM graduates of US universities who cannot retain the services of foreign-born students because of the numerical limitations of the H-1B program. This a mini-H-1B program that plugs the loophole which allows employers to fire US workers and use contractors to employ H-1B workers at lower rates of pay.
In many cases, employers will be able to take students directly from STEM OPT to green cards without the necessity of obtaining H-1B status for them.

2. State Department Visa Bulletin for November 2015
Breaking News: Since October 1, you have been able to submit your application for adjustment of status or for an immigrant visa in certain preference categories before your priority date is current. The employment-based filing date chart in November is identical to that of October. However, some the family-based filing dates move forward in November (See below).
The USCIS announced that it will decide on a month-by-month basis whether to accept applications for adjustment of status in accordance with the State Department's filing date chart. On October 16, approximately one week after the State Department November 2015 Visa Bulletin was released, the USCIS stated that it would accept I-485s according to the dates on the State Department's filing date chart.
We link to USCIS's Adjustment of Status Filing Charts from the Visa Bulletin.
EMPLOYMENT CATEGORIES
The EB-3 worldwide category failed to advance in the November Visa Bulletin. The filing dates for adjustment of status remain the same as in October.
However, for EB-2 and EB-3 China, India and the Philippines, there are some significant advances.
EB-2 China moves forward by 4 weeks, EB-3 for professionals and skilled workers by 6 weeks and for unskilled workers by 3 months.
EB-2 India advances by 3 months, and EB-3 by 3 weeks.
EB-3 Philippines jumps forward by 5 1/2 months.
The following chart tells the story of the EB numbers in detail:
A. APPLICATION FINAL ACTION DATES FOR EMPLOYMENT-BASED PREFERENCE CASES– These dates are consistent with prior visa bulletin priority dates.
| Categories | Worldwide | China (PRC) | India | Mexico | Philippines |
| --- | --- | --- | --- | --- | --- |
| 1st | Current | Current | Current | Current | Current |
| 2nd | Current | 2-01-12 | 8-01-05 | Current | Current |
| 3rd | 8-15-15 | 1-01-12 | 4-01-04 | 8-15-15 | 6-15-07 |
| Unskilled | 8-15-15 | 4-01-06 | 4-01-04 | 8-15-15 | 6-15-07 |
| 4th | Current | Current | Current | Current | Current |
| Religious | Current | Current | Current | Current | Current |
| 5th Non-Regional Center (C5 and T5) | Current | 11-22-13 | Current | Current | Current |
| 5th Regional Center (I5 and R5) | Current | 11-22-13 | Current | Current | Current |
B. DATES FOR FILING OF EMPLOYMENT-BASED VISA APPLICATIONS– These dates indicate when immigrant applicants can send  adjustment of status applications without having to wait for their priority dates to become current.
| Categories | Worldwide | China (PRC) | India | Mexico | Philippines |
| --- | --- | --- | --- | --- | --- |
| 1st | Current | Current | Current | Current | Current |
| 2nd | Current | 1-01-13 | 7-01-09 | Current | Current |
| 3rd | 9-01-15 | 10-01-13 | 7-01-05 | 9-01-15 | 1-01-10 |
| Unskilled | 9-01-15 | 1-01-07 | 7-01-05 | 9-01-15 | 1-01-10 |
| 4th | Current | Current | Current | Current | Current |
| Religious | Current | Current | Current | Current | Current |
| 5th Non-Regional Center (C5 and T5) | Current | 5-01-15 | Current | Current | Current |
| 5th Regional Center (I5 and R5) | Current | 5-01-15 | Current | Current | Current |
FAMILY CATEGORIES
Each of the family-based worldwide preference categories advance from 3 to 5 weeks in November. For persons born in Mexico, the forward movement varies between 1 and 4 weeks.
Most of the family categories for Filipinos advance between 1 and 6 weeks. However, the F-1 category for unmarried adult sons and daughters of US citizens jumps ahead by an entire year.
A few of the filing dates for adjustment of status applications and immigrant visas move forward: the 2B category for Mexico by 3 months and for the Philippines by 4 months. The Mexico F-4 category advances by 1 month. All other family-based category remain the same as in October.
The chart below tells the story in detail:
A. APPLICATION FINAL ACTION DATES FOR FAMILY-SPONSORED PREFERENCE CASES– These dates are consistent with prior visa bulletin priority dates.
| Categories | Worldwide | China (PRC) | Mexico | Philippines |
| --- | --- | --- | --- | --- |
| 1st | 2-22-08 | 2-22-08 | 12-01-94 | 6-01-02 |
| 2A | 5-15-14 | 5-15-14 | 4-01-14 | 5-15-14 |
| 2B | 2-08-09 | 2-08-09 | 8-22-95 | 11-01-04 |
| 3rd | 6-15-04 | 6-15-04 | 6-15-94 | 10-08-93 |
| 4th | 3-01-03 | 3-01-03 | 4-01-97 | 6-15-92 |
B. DATES FOR FILING FAMILY-SPONSORED VISA APPLICATIONS– These dates indicate when immigrant applicants can send adjustment of status applications without having to wait for their priority dates to become current.
| Categories | Worldwide | China (PRC) | Mexico | Philippines |
| --- | --- | --- | --- | --- |
| 1st | 5-01-09 | 5-01-09 | 4-01-95 | 9-01-05 |
| 2A | 3-01-15 | 3-01-15 | 3-01-15 | 3-01-15 |
| 2B | 7-01-10 | 7-01-10 | 4-01-96 | 5-01-05 |
| 3rd | 4-01-05 | 4-01-05 | 5-01-95 | 8-01-95 |
| 4th | 2-01-04 | 2-01-04 | 6-01-98 | 1-01-93 |
3. Immigration Government Processing Times
We have included a link to various tables where you can access the immigration waiting times (Page is temporarily down.) for
USCIS Service Centers
National Benefits Center
EB-5 Immigrant Investor Program Office
USCIS' 83 Field Offices
Search the Field Offices for the USCIS' 83 District Offices and Sub-offices to look up the processing times for (1) Applications for Adjustment of Status (I-485) (2) Work Authorization (I-765); (3) Advance Parole (I-131); (4) Naturalization (N-400) and other types of applications. To access your immigration waiting time, what you need to know is:
The office where your petition has been filed or transferred to
The type of application or petition
The date on which the petition was filed
This information can all be found on the Notice of Receipt that was mailed to you by the USCIS. To begin, simply click on the Field Office or Service Center that interests you and click "Submit Query" and you will be directed to the current USCIS processing time table.
If your petition/application is on appeal, you can access the processing times of the Administrative Appeals Office (AAO).
If your PERM case or other type of application is pending at the DOL, we link to the Department of Labor Processing Times.
If you are applying for a visa abroad, we link to Visa Appointment and Processing Times at 100+ US Embassies and Consulates around the world.
If you have requested a copy of your file from the USCIS, you can check the status of your Freedom of Information Act (FOIA) request.
If you are applying for affirmative asylum you can check how the Asylum Division has prioritized applications for interview scheduling.
Warning: Immigration waiting times may appear faster on the official lists than they are in reality.

4. Success Story: Getting an H-1B Visa for a Marketing Person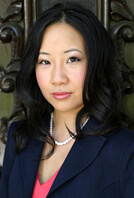 Attorney Angeline Chen has tackled a lot of interesting immigration cases. And one of her recent challenges is worth examining as it opens up the door for many more potential H-1B recipients.
The CEO of a start-up that creates and builds mobile apps asked Attorney Chen if there was a way to bring in his Vice President from the Ukraine on an H-1B visa.
While still a start-up, the company had been in operations for a few years. They had revenue but only their CEO resided in the US. The company had around 10 employees but they were all based in the Ukraine. The CEO wanted to bring one of those employees from the Ukraine to the US to be the Vice President of Strategy and Business Development. The employee in question, Adam, had a Bachelors degree and Masters degree in Banking and Finance in the Ukraine. He had worked a few years as a software engineer but his current position was to supervise all the software engineers, strategize for the company and help bring in clients.
Attorney Chen explained that there were two substantial issues to overcome in this case: First, this was a small company with absolutely no employees in the US and second, under what job position should it be categorized to qualify as a specialty occupation.
Regarding the first issue, Attorney Chen had the owner create an organizational chart listing all of the employees in the Ukraine and provide the income tax returns for the previous year and P&L balance sheet for 2015. This information was satisfactory for USCIS in terms of the first issue.
For the second issue, Attorney Chen's first thought was to categorize the employee as a software engineer since it is typically the easiest way for an employee like this to get approved. But after reviewing his academic background and resume, she concluded that it was not possible since he didn't meet the requirements of either graduating with an engineering degree or having the equivalent experience to a bachelors degree in software engineering.
After more research, Attorney Chen determined that he could only be categorized at the "Marketing Manager" position. Attorney Chen knew that getting marketing positions approved under the H-1B category was difficult since USCIS believes that marketing jobs are not specialty occupations because it may not require a degree in a specific field.
She made the owner aware that a Request for Evidence ("RFE") would be likely because of this problem. And when the RFE arrived, they would be ready.
First, the employer was asked to provide a more detailed job description, including the percentage of time to be spent on each duty and why the work performed required the services of a person who has a college degree or its equivalent in the occupational field. Attorney Chen guided the employer in complying with this requirement by making sure there were no duties that would be performed that did not require a college degree.
Second, the company had to meet one or more standards for a specialty occupation position. Attorney Chen needed to demonstrate that the degree requirement is common to the industry in parallel positions among similar organizations. The employer needed to show that the particular position is so complex or unique that it can be performed only by an individual with a degree.
To show that the requirement was common to the industry, Attorney Chen submitted job advertisements showing that other companies were searching for Vice Presidents of Business Development and Strategy and requiring specific fields such as finance, banking, math, etc. It was nice to see that a lot of companies around the country did require such backgrounds and provided those announcements. Attorney Chen was able to obtain an expert opinion letter from a professor and the business owner was able to get an expert opinion letter from the CEO of an IT consulting firm demonstrating that it was typical for a company like this to require experience in finance and banking.
To demonstrate that this position was complex and unique, Attorney Chen assisted the employer in explaining what the company was about and providing a detailed job description explaining why Adam's banking and finance background was needed.
It was a huge effort to overcome the problems, but the H-1B petition was approved by the USCIS.
The case took a lot of hard work, but in the end, it paid off!

5. Immigration Trivia Quiz:
6. EB-5 Investors: Changes on the Horizon
The much-anticipated September 30th – the date on which the current EB-5 program was to expire – has come and gone without a shutdown and without any changes to the program. The Congress temporarily extended EB-5 program, and many other immigration programs, by passing a Continuing Resolution that provides funding until December 11, 2015.
Sometime between now and December 11, however, significant changes to the EB-5 program seem inevitable. Major EB-5 industry groups report that a working group has been assembled in Congress and that EB-5 legislation has largely been drafted and will be proposed in the House in the near future.
Our EB-5 team pays close attention to possible program changes that may affect our clients, so here is a look at what's at stake for EB-5 investors and businesses.
The Facts:
Two EB-5 bills are active in the House – HR 616 (Rep. Polis, D-CO) and HR 3370 (Rep. Lofgren, D-CA). Both Bills have 0% chance of being enacted, according to GovTracks.us.
Three EB-5 Bills have been proposed in the Senate – S.1501 (Senators Leahy (D-VT) and Grassley (R-IA); S.2122 (Senator Rand Paul, R-KY); and S.2115 (Senator Flake, R-AZ). The chances that any of these bills being enacted is not promising.
The Prognosis:
The Senate bills have received significant attention from the media and the EB-5 stakeholders. And since the House bills seem to be largely based on the Senate Bills (including S.744 from the 113th Congress), we can understand the possible and likely EB-5 changes by looking to the Senate bills only.
Many consider S.1501 to include numerous draconian measures that, while representative of major issues that plague the EB-5 industry, are not likely to be adopted into the law. This bill is heavy handed on the so-called "integrity" measures that aim to make EB-5 transparent and eliminate opportunities for fraud, and it severely restricts the definition of Targeted Employment Area (TEA), geographic areas which qualify for reduced investment amount.
On the other hand, the recently introduced S.2122 is considered to be friendly to the program. S.2122 aims to raise the number of visas available for EB-5, keep the TEA investment amount at $500,000 and introduce certain transparency and integrity measures.
The TEA-focused S.2115 is also favorable to most EB-5 players as it seeks to expand the definition of TEAs thereby allowing reduced investments to flow into greater number of geographic areas (including urban areas).
The key issues for EB-5 reauthorization are the following, listed in the order of least to most controversial:
– Increase in the investment amount: $800,000 for TEAs and $1,200,000 for non-TEAs;
– Strengthening of transparency and integrity measures for the regional center program;
– Changes to acceptable job-creation calculations (Requirement for some direct job creation? Allocation of non-EB-5 created jobs to EB-5 investors?);
– Definition of Targeted Employment Area (e.g., rural vs. urban area; single or combined census tracts; other pre-designated areas such as military bases);
– Effective date of the program changes (e.g., formal program sunset date of October 1, 2016? A 6- or a 12-month future date? Will projects be grandfathered and, if so, how? What about grandfathering of investors?)
With this much uncertainty about the program's future rules, many feel in limbo. Clients have asked if their rush to file before October 1 was in vain. At this time, we do not know the answer to this question but it is very likely that new laws will not affect those who filed before October 1. This is especially true for those who filed "direct" EB-5 petitions. Retroactive application of new laws is permitted in very limited circumstances so we still believe our clients are well advised to file their EB-5 applications and petitions as soon as possible.
The uncertainty about the program's future rules notwithstanding, the EB-5 program is here to stay. EB-5 remains an attractive vehicle for many individuals and families who are seeking to establish a life or businesses in the United States and the demand for the program is continuing to grow.

7. Ask Mr. Shusterman: Our Immigration Law Turns 50
The Immigration and Nationality Act of 1965 (aka the "Hart-Celler Act") turned 50 years old on October 3, 2015.
The Act was passed shortly after the Civil Rights Acts in 1964 and 1965, and ended the National Origins quota system which had restricted most U.S. immigration to natives of Germany, Great Britain and Ireland. For example, in 1929, out of 150,000 immigrant slots, over 50,000 were reserved for Germans, 100 to Greeks and zero to Chinese.
With the 1965 Act, we committed ourselves, for the first time, to accepting immigrants of all nationalities. However, when the Act was passed, there was little certainly that more than a few thousand persons from non-European countries would be able to immigrate to the U.S.
The Act, as introduced, would have based most immigration on the skills of each immigrant. However, in order to secure the support for the bill, the Johnson Administration agreed to let Representative Michael Feighan (D-Ohio), the Chairman of the House Immigration Subcommittee, amend the bill to grant most green cards to relatives of U.S. citizens and a far lesser amount to persons based on their skills. Representative Feighan's intent was to make sure that U.S. immigration would remain European-based. Since over 90% of the U.S. citizens were of white, European background, he reasoned that a mostly family-based system would keep America white. What Rep. Feighan and his allies failed to consider was that most Europeans no longer wished to immigrate to the U.S.
Senators and members of the House of Representatives voted for the bill in overwhelming numbers. The primary opposition came from segregationist Southerners who did not want to change the National Origins quota system. Senator Sam Ervin (D-NC) was able to amend the bill in order to impose a first-time 120,000 person quota on immigration from the Western Hemisphere, a move that made it impossible for many people to legally immigrate to the U.S.
Upon signing the bill into law, President Johnson's statement included the following:
"This bill says simply that from this day forth those wishing to immigrate to America shall be admitted on the basis of their skills and their close relationship to those already here. This is a simple test, and it is a fair test. Those who can contribute most to this country – to its growth, to its strength, to its spirit – will be the first that are admitted to this land."
These days, we welcome immigrants from all countries. An increasing number are admitted due to their education and skills. The vast majority of immigrants today are from Asia and Latin America. True, there are many ways that our immigration laws could and should be improved, but the Immigration and Nationality Act of 1965 was truly revolutionary.

8. Shusterman's Upcoming Immigration Seminars
Immigration Seminar
UCLA
November 2015 (Date to be set)
Topic: Immigration for University Graduates
Immigration – Legal Ethics
UCLA School of Law
Los Angeles, CA
January 28, 2016
5:30 am – 6:30 pm
Topic: Legal Ethics in Practice
9. Adios Ann Coulter (and Donald Trump)
Given all the recent immigrant-bashing by politicians hungry for votes, I could not stop myself from reading Ann Coulter's new book "Adios America" in which she sets out to convince us that immigration is destroying our country.
A more apt title for her book would be "Keep America White!" To her, immigration is simply a vehicle for polluting our country with murderers, rapists, terrorists and welfare cheats who, in her telling, all seem to be either Hispanic, Muslim or other primitive peoples from third-world countries.
Why would the greatest country in the world do this to itself?
What Ann wants us to believe is that this is the result of the Immigration and Nationality Act of 1965, a crazy left-wing bill sponsored by Senator Ted Kennedy to flood the US with uncivilized people from the third world. The more immigrants, the more votes for the Democrats. What Ann wants is a complete moratorium on immigration before the US becomes a "third-world hellhole" like California.
Doubtlessly, Ann's logic and her 75+ pages of footnotes from anti-immigrant sources resonate with a lot of voters on the right. Yet, while Ann is certainly entitled to her opinions no matter how bigoted, she is not entitled to create her own facts to justify her extreme views.
Let's start with the Members of Congress who voted for the 1965 Act. The Democrats voted for it by a 3 to 1 margin while the Republicans supported it by a 10 to 1 margin. Very odd if this was indeed a bill to secure a permanent Democratic majority in Congress.
Are most immigrants really criminals and welfare cheats? Or is Ann simply highlighting the most horrible examples of people who commit crimes and go on welfare in an effort to smear all immigrants?
A huge amount of immigrants over the past couple of generations have settled in major cities like Los Angeles, New York and Chicago. Yet, the crime rate has fallen dramatically in each of these cities. Given Ann's "facts", how can that be?
Let's look at California, the state that Ann is afraid the rest of the country will devolve into. Where would Silicon Valley be without the brains and energy of tens of thousands of foreign-born computer programmers and immigrant entrepreneurs like Steve Jobs of Apple (son of a Syrian immigrant), Sergei Brin of Google, Andy Grove of Intel and Jerry Yang of Yahoo?
California has some of the best public and private universities in the world and exports its agricultural produce and wines around the world. Its federal taxes subsidize people in many poor states in the South and Midwest. Not bad for a 3rd world hellhole.
And let's not forget the foreign-born scientists in the biotech industry, cancer researchers, the thousands of physicians and nurses who staff our hospitals and teachers in inner city schools.
Even those immigrants who are not highly-educated often work long hours for low pay. They pick our crops, wash our cars, mow our lawns and care for our children and elderly parents. They are working for a better life for their children, for the American Dream.
What if Ann got her way and we imposed a moratorium on immigration?
This would be a disaster of untold proportions. Hundreds of thousands of US citizens would no longer be allowed to live together with their foreign-born spouses and children.
Our public universities which depend on thousands of foreign-born students who pay out-of-state tuition would have to drastically raise their already expensive tuition rates for US students.
And what about the 30 million tourists who spend billions of dollars each year vacationing in the US? Goodbye to millions of jobs for Americans who work in hotels, restaurants and airlines.
We have come a long way since the 1950s when blacks in the South could not vote or even sit at lunch counters, when most Asians were "racially-ineligible" for US citizenship and when Mexican-Americans could be rounded up and deported without even the right to a hearing before a Judge.
Contrary to what Ann believes, one of the things that makes us a great country is that we are a Nation of Immigrants. Ideally, we strive to judge people on their individual merits, not on the basis of their race, religion or nationality.
And if we each look at our ancestors, we will realize that we are all immigrants.

10. Winner of Our October 2015 Immigration Trivia Quiz!
Quiz Removed.
Carl Shusterman
Certified Specialist in Immigration Law, State Bar of California
Immigration and Naturalization Service (INS) Attorney (1976-82)
Member of AILA Board of Governors (1988-97)
Law Offices of Carl Shusterman, 600 Wilshire Blvd., Suite 1550
Los Angeles, CA 90017
Phone: (213) 623-4592 x0, Fax: (213) 623-3720
"The land flourished because it was fed from so many sources—because it was nourished by so many cultures and traditions and peoples. Most important, it welcomed millions to enjoy the gift of America and give back to America, enriching our culture, building our economy, tapping into our creativity, and validating our collective mission."
– President Lyndon Baines Johnson
Shusterman's Immigration Update November 2015 – Quick Links
About Us
Back Issues of Our Newsletter
Citizenship
Client Testimonials
EB-5 Investors
Forms Download
Green Cards
Job Search
PERM
Processing Times
Schedule a Legal Consultation
Subscribe to Our Newsletter
Success Stories
Temporary Visas
Visa Bulletin
October 25, 2015
Disclaimer: This newsletter is not intended to establish an attorney-client relationship. All information contained in this newsletter is generalized. Any reliance on information contained herein is taken at your own risk.