Volume Seventeen, Number Three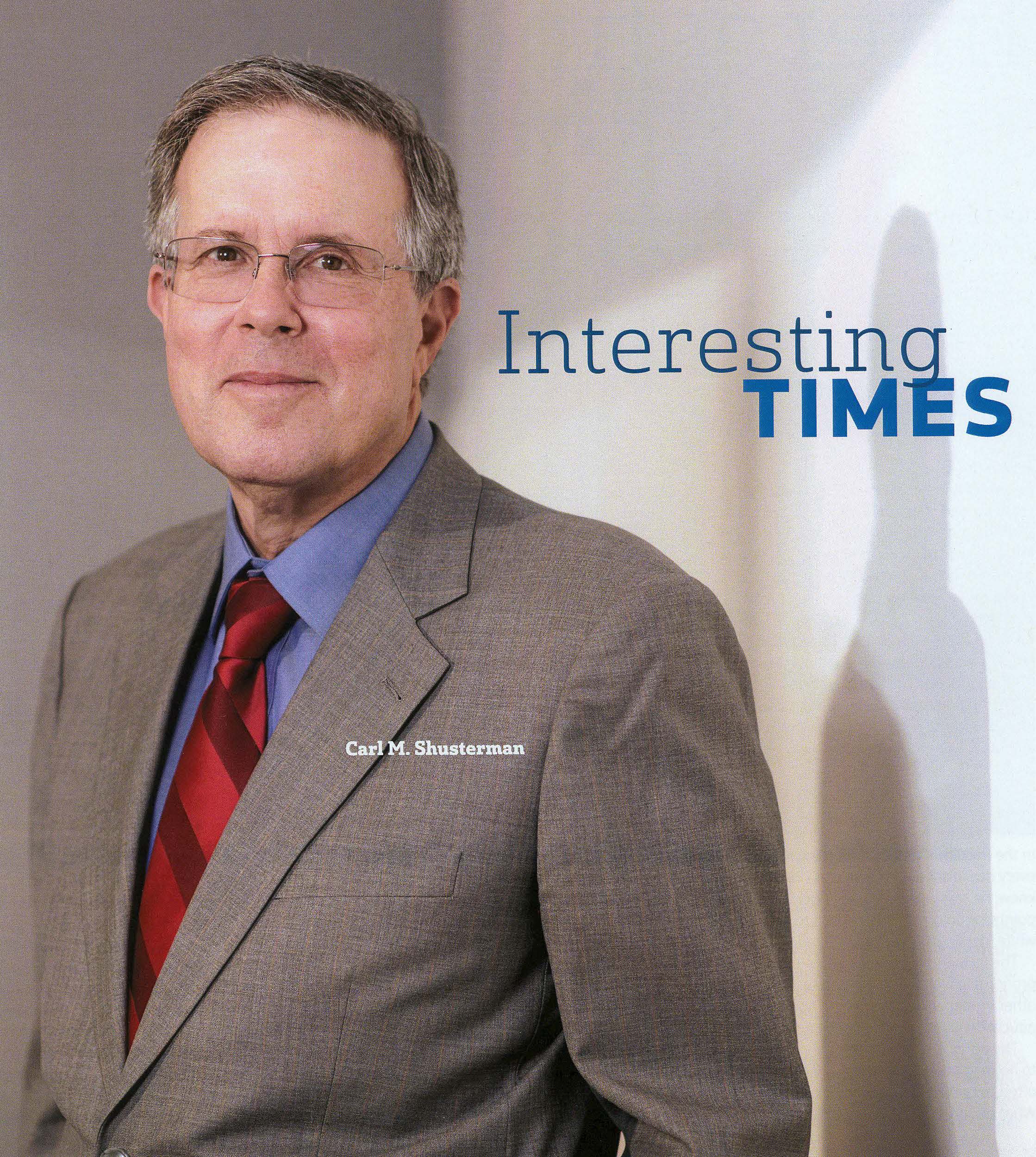 Newsletter US Immigration Update March 2012 is the Web's most popular e-mail newsletter regarding U.S. immigration laws and procedures with over 40,000 subscribers located in more than 150 countries. It is written by a former INS Trial Attorney (1976-82) with over 30 years of experience practicing immigration law. Published by the Law Offices of Carl Shusterman, 600 Wilshire Blvd, Suite 1550, Los Angeles, California, 90017. Phone: (213) 623-4592 x0
Subscribe to our free, monthly e-mail newsletter, SHUSTERMAN'S IMMIGRATION UPDATE.
Join the conversation on our Immigration Facebook Page and receive daily updates on the latest events and stories regarding immigration laws and policies.
Follow our Blog Posts commenting on the latest developments in the immigration world.
Subscribe to receive our free "How-To" Immigration Videos.
Client Reviews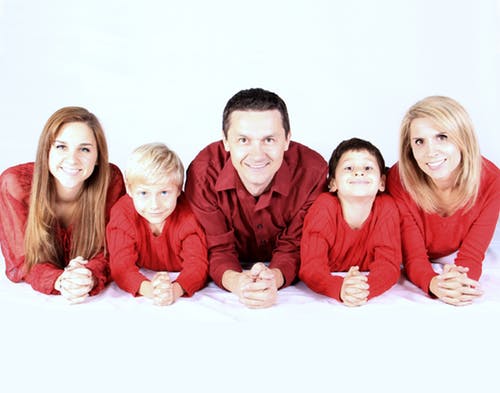 Professionalism and Care
"Mr. Shusterman helped me all the way since I arrived in the USA 17 years ago on a visiting scholar visa until this month when I have become a US citizen."
- Jose Mediano
Read More Reviews
Zoom Consultations Available!
Newsletter US Immigration Update March 2012
Disclaimer: This newsletter is not intended to establish an attorney-client relationship. All information contained in this newsletter is generalized. Any reliance on information contained herein is taken at your own risk.
TABLE OF CONTENTS:
NEWS FLASHES:
Department of Labor Final Rule on H-2Bs – The Department of Labor (DOL)announced a comprehensive final rule on the H-2B temporary non-agricultural foreign labor certification program. The rule aims to make jobs more accessible for U.S. workers and strengthen worker protections. Shortly after, Congress issued a joint resolution effectively nullifying the Department of Labor's rule.
EOIR Announces Release of FY 2011 Statistical Year Book – On February 21, the Executive Office for Immigration Review (EOIR) announced the release of its statistical year book for fiscal year 2011. This book includes pending caseload numbers for individual immigration courts, as well as respondent's cases by nationality, language, and disposition.
E-Verify Self Check Expanded – On February 9, USCIS announced that it had expanded the E-Verify Self Check to all 50 states, Washington D.C., Guam, Puerto Rico, the U.S. Virgin Islands and the Commonwealth of the Northern Mariana Islands.
Federal Bar Association (FBA) Immigration Conference – The FBA holds an annual Immigration Law Seminar in Memphis, Tennessee. This year it will take place on May 18-19. The confirmed speaker line-up is a who's who of renowned immigration attorneys and government officials including Judges from the US Circuit Court of Appeals and Immigration Judges. The conference also offers the opportunity to hear from a panel of ICE and USCIS supervisors as they discuss various immigration issues. Program includes special tracks for pro bono attorneys as well as criminal lawyers. Earn up to 12 CLE hours (with a possibility of 3 ethics hours offered). See you there!
Global Entry Program to Become Permanent – Global Entry is an initiative by Immigration and Customs Enforcement (ICE) that provides expedited clearance to pre-approved, low-risk travelers. It was announced recently that Global Entry will transition from a pilot program to a permanent one beginning on March 7.
I-601 Processing Times – The USCIS has released new processing times for overseas offices processing I-601 waivers. The chart provides estimates of how long it may take to process your I-601 waiver abroad. Warning: The waits are quite long. We hope that President Obama's new waiver policy (See next News Flash.) will become effective soon. This will, in some cases, eliminate the time spent abroad waiting for the approval of an I-601 hardship waiver.
I-601 Provisional Waivers NOT in Effect – The USCIS has announced that provisional waivers for unlawful presence that would allow the spouses of U.S. Citizens to remain in the country while their petition is processed are NOT in effect as of yet. Applications requesting I-601 provisional waivers will be rejected by the USCIS.
Immigration "How-To" Videos – Our 30 "How-To" Immigration Videos have been viewed well over 250,000 times. Subjects include how to obtain a green card, how to become a U.S. citizen, how to win your case in immigration court and how to select an immigration attorney. Our video "Green Cards through Marriage"has been viewed over 100,000 times. We encourage you to take advantage of this free resource.
President's Budget's Effects on Department of Homeland Security – President Obama recently released his proposed U.S. budget for fiscal year 2013 which begins on October 1, 2012. DHS will see a .5% decrease in spending for fiscal year 2012. Two programs which would receive major increases in funding are E-Verify and the Systematic Alien Verification Entitlements (SAVE). 
Share of Cases Ending in Deportation Hits Record Low – A report by the Transactional Records Access Clearinghouse (TRAC) shows that the percentage of denied immigration cases that lead to deportation has hit a record low. This is most likely a reflection of President Obama's prosecutorial discretion policy.
Straight from the Source – USCIS has published its February Issue of Straight From the Source, a newsletter which highlights many important happenings in the world of immigration from January through February of 2012.
Supreme Court on Aggravated Felonies – On February 21, the United States Supreme Court upheld the decision made by the 9th Circuit Court of Appeals for Kawashima v. Holder in which certain tax crimes are considered "crimes involving fraud or deceit". The court held that if the amount of loss to the government exceeds $10,000, the offense constitutes an aggravated felony.
USCIS Announces Number of EB-5 Green Cards Issued – The USCIS recently announced that 2,364 EB-5 investor green cards were issued in the first quarter of 2012. At that rate the U.S. could issue over 9,000 EB-5 green cards this fiscal year, close to the statutory cap of 10,000.
USCIS Launches Entrepreneurs in Residence Program – Director Mayorkas of the USCIS met with agency officials and members of the business immigration community to officially kick off the Entrepreneurs in Residence Program, part of President Obama's broader plan to spur job creation in the U.S. and jump start the economy.
Would You Like to Study in the U.S.? – The Department of Homeland Security has published an online road map for foreign students who are interested in studying in the United States. It includes a searchable list of approved schools and a map of schools which are SEVIS-approved.
1. DHS Proposed Reforms Affecting Highly-Skilled Immigrants
On January 31, the Department of Homeland Security (DHS) announced a number of new initiatives meant to aid legal immigrants. This announcement roughly mirrors the White House's recent release of the "Startup America" immigration agenda.
It should be emphasized that each of these initiatives is still in the planning stage with no set date as to when they will become effective.
Quoting from the DHS announcement: "The initiatives described below will serve to make the United States more attractive to highly-skilled foreign students and workers, thereby improving the competitiveness of U.S. companies in the world market and stimulating U.S. job creation."
1. Work Authorization for H-4s
The government is proposing to grant work authorization to some H-4 spouses.
Currently, H-4 spouses cannot obtain work authorization until a few months after they apply for adjustment of status. Given the long wait in some of the employment-based categories, they are often prohibited from employment for several years.
In the future, they may qualify for work authorization after a PERMapplication is approved for the H-1B spouse, or when an I-140 is filed.
Stay tuned for details.
2. Work Authorization for H1-B1s and E-3s
Persons with H1-B1 visas (professionals admitted to the U.S. under Free Trade Agreements with Chile and Singapore) and E-3 visas (professionals who are citizens of Australia) are already allowed to work in the U.S.
Where the problem comes in is when they apply for an extension of stay. H-1B professionals with pending extension applications are permitted to keep working for 240 days while their extension applications are pending. H1-B1s and E-3s are not allowed to keep working in such circumstances for even 24 hours. Ridiculous!
DHS plans to level the playing field a bit, but the question is when?
3. STEM OPT Extensions
In 2008, the USCIS began permitting some foreign-born graduates of U.S. universities to extend their work permits (also known as Optional Practical Training or"OPT") for an additional 17 months if they fulfilled each of the following conditions:
Currently participating in a 12-month period of approved post-completion OPT;
Successfully completed a degree in science, technology, engineering, or mathematics (STEM) included in the DHS STEM Designated Degree Program List from a college or university certified by the U.S. Immigration and Customs Enforcement's Student and Exchange Visitor Program;
Working for a U.S. employer in a job directly related to the student's major area of study;
Working for, or accepted employment with, an employer enrolled in U.S. Citizenship and Immigration Service's E-Verify program; and
Properly maintaining F-1 status.
Now, the DHS plans to expand the program slightly. While the present program is limited to students whose most recent degree is in a STEM field, a past degree will soon suffice (e.g., an MBA with a B.S. in Computer Science). Also, DHS plans to expand the STEM Designated Degree Program List.
In a related proposal, F-2 spouses of foreign-born students will be permitted to enroll part-time in academic courses. The number of Designated School Officials will also be increased.
4. Outstanding Professors and Researchers Currently, to be considered an outstanding professor or researcher for purposes of qualifying for lawful permanent residence, the person must meet 2 of 6 criteria.
Comparable evidence is not accepted in this category although it is in the Extraordinary Ability category, and the USCIS has recently begun to issue an increased volume of requests for evidence and denials in this category.
Again, the DHS plans to level the playing field by allowing comparable evidence to be accepted for Outstanding Professors and Researchers.
5. Entrepreneurs in Residence Program On February 22, USCIS officials will meet with academic, business and government leaders. The aim of this program is to streamline procedures for deciding temporary benefit applications commonly utilized by foreign-born entrepreneurs.
CONCLUSION In our view, these are steps, perhaps baby steps, in the right direction. How significant these changes will be and when they will be implemented remains to be seen.
2. Ask an Attorney, Not a Paralegal
This seems pretty obvious, doesn't it?
However, during the past week I had the opportunity to talk to two different immigrants who are headed for immigration disaster because they relied on the legal advice of a paralegal rather than speaking with an attorney.
Immigration attorneys constantly warn potential clients about the dangers of hiring immigration consultants and notarios instead of hiring experienced attorneys. However, the immigrants that I spoke to did hire law firms, but never got to speak with the attorneys. All of their inquiries were routinely handled by paralegals. Only when they were placed into removal proceedings before an Immigration Judge did the attorneys suddenly take an interest in their cases.
At that point, the immigrants took their business elsewhere.
Please don't get me wrong. In most immigration law firms, especially those which specialize in employment-based immigration, the majority of the day-to-day tasks are performed by paralegals. For example, most of the H-1B, L-1,O-1 and P-1 petitions and PERM applications handled by our law firm are completed by paralegals. And they do a great job.
However, they are supervised by attorneys. And they know enough to refer any legal questions posed by a client to an attorney.
Regrettably, some immigration law firms instruct their paralegals to handle each case from beginning to end, and to respond to all client questions, and not to bother the attorneys.
This is a recipe for disaster, both for the client and for the law firm. While most of our paralegals know far more about USCIS fees, procedures, LCAsand such than Yours Truly, they are not necessarily experts regarding complex legal questions involving section 245i, 245k, criminal convictions, CSPA, etc., etc.
That is where we instruct our paralegals to have our clients to talk one-to-one with an attorney.
This is not rocket science. If you check into a hospital for heart surgery, you want to be operated on by a skilled heart surgeon, not by a registered nurse or a therapist.
The sooner immigrants demand to speak with an attorney when they have a legal question, the sooner the offending attorneys will get with the program. After all, it is their responsibility, their license, and their malpractice insurance.
And, of course, not all attorneys are created equal. If you are looking for the best results in your immigration case, you should do some research before you hire a law firm to represent you.
A good place to start is by viewing our video, "How to Select an Immigration Attorney".
3. Schedule of Shusterman's Upcoming Immigration Law Seminars
Immigration Boot Camp Pincus International
Los Angeles, California
March 16, 2012
Topic: "Introduction to Temporary Visas, Green Cards and U.S. Citizenship"
Register Online.
Professionals in Human Resources Association
Los Angeles County, District 1
Downtown Los Angeles, California
March 21, 2012
Topic: "What Employers Need to Know About U.S. Immigration Laws"
Los Angeles County Bar Association
Immigrant Legal Assistance Program
March 29, 2012, 8:30am
Topic: "Introduction to Immigrant Visas"
Registration Information
Professionals in Human Resources Association
Los Angeles County, District 18
Palm Desert, California
April 18, 2012
Topic: "Employer Compliance with I-9 Requirements"
FBA 8th Annual Immigration Law Seminar
Federal Bar Association Memphis,
Tennessee May 18-19, 2012
Topics: "Immigration for Physicians and Nurses" "Child Status Protection Act"
2012 AILA Annual Conference on Immigration Law
American Immigration Lawyers Association
Nashville, Tennessee
June 13-16, 2012
Topic: "The Truly Mobile Law Practice: Tools and Technology Tips to Help You Be Productive Anytime from Almost Anywhere"
Professionals in Human Resources Association
Ventura County, District 10
Camarillo, California
June 21, 2012
Topic: "Employer Compliance with I-9 Requirements"
4. State Department to Issue L Visa Stamps Based on Reciprocity
On February 14, the Department of State began to issue L-1 visas with validity dates based on the visa reciprocity schedule rather than on the dates of the approved L-1 petition or the blanket L petition.
Reciprocity is a policy between countries in which certain privileges are granted by each country to the citizens of the other. It is important to note that while many immigration benefits are based on the country of birth of the applicant, the reciprocity schedule is based on the applicant's country of citizenship.
The new rule applies to both L-1A visas for executives and senior managers and L-1B visas for employees requiring specialized knowledge. The rule affects only L-1 visas. It does not change any of the requirements for L-1A or L-1B nonimmigrant status, so it does not eliminate the need to extend one's L-1 status before its expiration as noted on form I-94 (arrival-departure record).
Generally, an L-1A nonimmigrant can be admitted to the United States for up to three years and is eligible for 2 extensions of 2 years each for a total of 7 years. An L-1B nonimmigrant may be admitted for up to 3 years and is eligible for one 2-year extension for a total of no more than 5 years.
The benefit of this new rule is that some foreign nationals will be allowed to obtain L-1 visa stamps in their passports valid for longer than their L-1 petition. For these individuals, if their L-1 status is extended while they are in the United States, they may not need to apply at a US Embassy or Consulate abroad for a new visa stamp in order to re-enter the U.S. Their visa stamp will be valid for entry so long as their L-1 status has been extended.
For example, the reciprocity schedule shows that Indian nationals may be issued an L visa stamp for 60 months (5 years). This means that even if an Indian national has been approved by the USCIS for temporary employment in L-1 status for three years, he or she may be issued an L-1 visa stamp at a US Embassy or Consulate abroad that is valid for up to 5 years. The employee will only be admitted to the US for the duration of his or her L-1 petition approval notice (three years in this example) but if and when the foreign national has an L-1 extension approved, he or she will not have to apply for a new L-1 visa stamp in order to return to the US after traveling abroad.
Below is the reciprocity schedule information for L visas for a few countries:
India: 5 years
China: 2 years
Mexico: 1 year
Philippines: 5 years
United Kingdom: 5 years
Brazil: 2 years
To determine the maximum duration of the L-1 visa that you may receive, click on reciprocity schedule and scroll down the list of countries and select your country of citizenship (not necessarily your country of birth). The current reciprocity schedule includes an alphabetical list of all nonimmigrant visas from A-1 to V-3. The 4th column of the L-1 row shows the validity period.
5. Success Story: Getting an H-1B Approved for a Remote Worker
I'll just come out and say it: the regulations for H-1Bs are a bit old fashioned. For the uninitiated, an H-1B is a temporary work visa for a professional. The USCIS requires the H-1B worker to be paid the prevailing wage for the work site, (or what similarly-employed workers make at the company, whichever is more) and that a notice of the filing of a Labor Condition Application (LCA) is posted at the work site for 10 consecutive business days. However, many of the H-1Bs petitions we file are for workers in Information Technology, a sector in which a growing number of companies are asking their employees to work remotely.
Therein lies the rub: it is very difficult to get an H-1B petition approved for an employee who will be working remotely, and all the more difficult if they are employed remotely from a "work site" that is someone's home. As a former INS Attorney, I understand why such regulations exist: a work site allows for government agencies to visit the office to investigate the company and the H-1B worker. Without a physical work site that the employee will report to daily, it is more difficult for the government to regulate the H-1B program and prevent fraud. However, in the 21st century, a physical office may, at times, be non-existent.
6. Immigration Trivia Quiz
Quiz Removed
7. State Department Visa Bulletin: March 2012
The March 2012 Visa Bulletin was issued by the Department of State on February 8. The big news was that India and China EB-2 both advance 4 months. One wonders whether these numbers will regress come April.
FAMILY CATEGORIES
| Categories | Worldwide | China (PRC) | Mexico | Philippines |
| --- | --- | --- | --- | --- |
| 1st | 2-01-05 | 2-01-05 | 5-01-93 | 6-22-97 |
| 2A | 7-22-09 | 7-22-09 | 7-01-09 | 7-22-09 |
| 2B | 11-15-03 | 11-15-03 | 12-01-92 | 12-08-01 |
| 3rd | 1-01-02 | 1-01-02 | 1-08-93 | 7-22-92 |
| 4th | 10-08-00 | 10-08-00 | 5-22-96 | 12-22-88 |
EMPLOYMENT CATEGORIES
| Categories | Worldwide | China (PRC) | India | Mexico | Philippines |
| --- | --- | --- | --- | --- | --- |
| 1st | Current | Current | Current | Current | Current |
| 2nd | Current | 05-01-10 | 05-01-10 | Current | Current |
| 3rd | 03-15-06 | 01-01-05 | 08-22-02 | 03-15-06 | 03-15-06 |
| Unskilled | 03-15-06 | 04-22-03 | 8-22-02 | 03-15-06 | 03-15-06 |
| 4th | Current | Current | Current | Current | Current |
| Religious | Current | Current | Current | Current | Current |
| 5th | Current | Current | Current | Current | Current |
8. Immigration Government Processing Times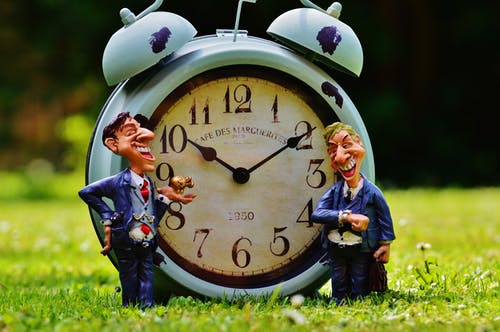 We link to the most recent immigration waiting times for each of the four USCIS Service Centers, the National Benefits Center and the Administrative Appeals Office. We also link to the processing times of all of the 83 USCIS District Offices and Sub-offices. We link to the Labor Department's page entitled "Processing dates for labor certification applications". Finally, we link to the State Department's "Visa Wait Times" page.
9. Ask Mr. Shusterman: EB Adjustment of Status Through Section 245(k)
Section 245k of the immigration law allows
employment-based applicants
to adjust status in the US even if they overstayed or violated their status for a certain period of time.
10. Winner of our February 2012 Immigration Trivia Quiz!
Quiz Removed
This month's winner:
Dear Mr. Shusterman,
Here are my answers to your quiz:
1. Kahlil Gibran, born in Lebanon
2. Emanuel Carnevali, born in Italy
3. Lola Ridge, born in Ireland
4. Derek Walcott, born in Saint Lucia, Caribbean
My name is Javier. I was born in Mexico and i have lived in the US for about 15 years. I was able to solve the quiz by doing research on the internet. I have been a subscriber to the newsletter for a few months now.
Congratulations, Javier!
Carl Shusterman
Certified Specialist in Immigration Law, State Bar of California (1988-Present)
Former Immigration and Naturalization Service Trial Attorney (1976-82)
Board of Governors, American Immigration Lawyers Association (1988-97)
Law Offices of Carl Shusterman, 600 Wilshire Blvd., Suite 1550
Los Angeles, CA 90017, Phone: (213) 623-4592 x0, Fax: (213) 623-3720
"We are the first nation to be founded for the sake of an idea—the idea that each of us deserves the chance to shape our own destiny. That's why centuries of pioneers and immigrants have risked everything to come here…The future is ours to win. But to get there, we cannot stand still." -President Barack Obama
Newsletter US Immigration Update March 2012 – Quick Links
Citizenship
Client Testimonials
Forms Download
Green Cards
Job Search
PERM
Processing Times
Schedule a Legal Consultation
Subscribe to Our Newsletter
Success Stories
Temporary Visas
Visa Bulletin
February 27, 2012