If you are applying for asylum in the United States, we recommend that you hire an asylum expert witness to help you establish that you have a well-founded fear of persecution in your country of origin.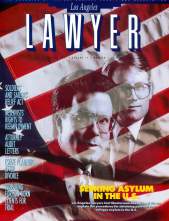 You can download an Excel Spreadsheet – Asylum Expert Witness List – compiled by the Washington State Chapter of the American Immigration Lawyers Association (AILA) in 2017 by searching for it on Google.
Also, the following links may be helpful in finding an asylum expert witness to help you:
Asylum Expert Witness List – International Refugee Rights Initiative
Over 100 Years of Immigration Experience Working for You
What Can We Help You With - Videos
How to Win Your Asylum Case
Winning Your Case in Immigration Court
---
Carl Shusterman
Carl Shusterman served as an INS Trial Attorney (1976-82) before opening a firm specializing exclusively in US immigration law. He is a Certified Specialist in Immigration Law who has testified as an expert witness before the US Senate Immigration Subcommittee. Carl was featured in the February 2018 edition of SuperLawyers Magazine.
Rate this page:
---