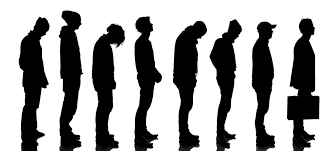 One of the most serious problems in our broken immigration system is that there are not nearly enough immigrant visas – also known as green cards – available each year. As a result, immigrants are stuck in crippling backlogs for many years.  The Relief Act introduced by Senators Durbin, Leahy and Hirono on October 16 would eliminate current per-country caps and increase the number of immigrant visas, both in the employment-based and family-based categories.
Close to four million future Americans are on the State Department's immigrant visa waiting list, which doesn't include hundreds of thousands of immigrants in the U.S. who are also waiting for green cards. However, under current law only 226,000 family green cards and 140,000 employment green cards are available annually. Children and spouses of lawful permanent residents (LPRs) count against these caps, further restricting the number of available green cards.
The backlogs are a particular hardship on families who are caught in immigration limbo. For
example, children of LPRs often because they are no longer "children," as defined under immigration law, by the time green cards are available for them.
In introducing the Relief Act, Senator Durbin made the following statement:
"Here is a problem we are not solving: How to deal with the backlog of people highly skilled and important people, like [a] doctor from my hometown of Springfield from India, who wants to have a Green Card, giving him an opportunity to become an American citizen. You know what? I want that doctor to become an American citizen. I want him to get a Green Card. We need him in my hometown, many more like him. I want his family with him."
The solution to the green-card backlog is clear: increase the number of green cards.
The Relief Act would:
Phase out the per-country caps for employment-based green cards over the next 5 years and raise the per-country caps from 7% to 15% for the family-based categories;
Keep families together by classifying spouses and children of LPRs as
immediate relatives and exempting derivative beneficiaries of employment-based
petitions from annual green card limits. The numbers currently allocated to the family-based to 2A category would be transferred to the 1st category;
Spouses and children would no longer be counted under the EB cap;
Protect children who qualify for LPR status based on a parent's immigration petition. A child of a temporary worker who has been petitioned by an employer would no longer "age-out" for purposes of getting a green card and would remain in dependent status in the parent's temporary working visa category after his/her 21st birthday;
Extend the "hold harmless" clause from H.R. 1044 that exempts immigrant visa petitions approved prior to enactment from the lifting of country caps to petitions approved for 5 years after enactment.

Will the Relief Act become law as is?

Probably not. There are too many Senators who would like to reduce immigration to the US. However, President Trump has called for increasing merit-based immigration, and the Relief Act would do just that.

Congress could work out a compromise to eliminate the DV Lottery and give these green cards to the best and brightest. The 88,000 green cards that are currently allocated to the family-based 2A category could be transferred to the employment-based categories.

It is doubtful that Congress would pass legislation as sweeping as the Relief Act, but increasing the number of green cards, particularly in the employment-based categories and simultaneously eliminating the per-country caps is the way to go!

Relief Act – Additional Information