Volume Twenty One, Number Three
SHUSTERMAN'S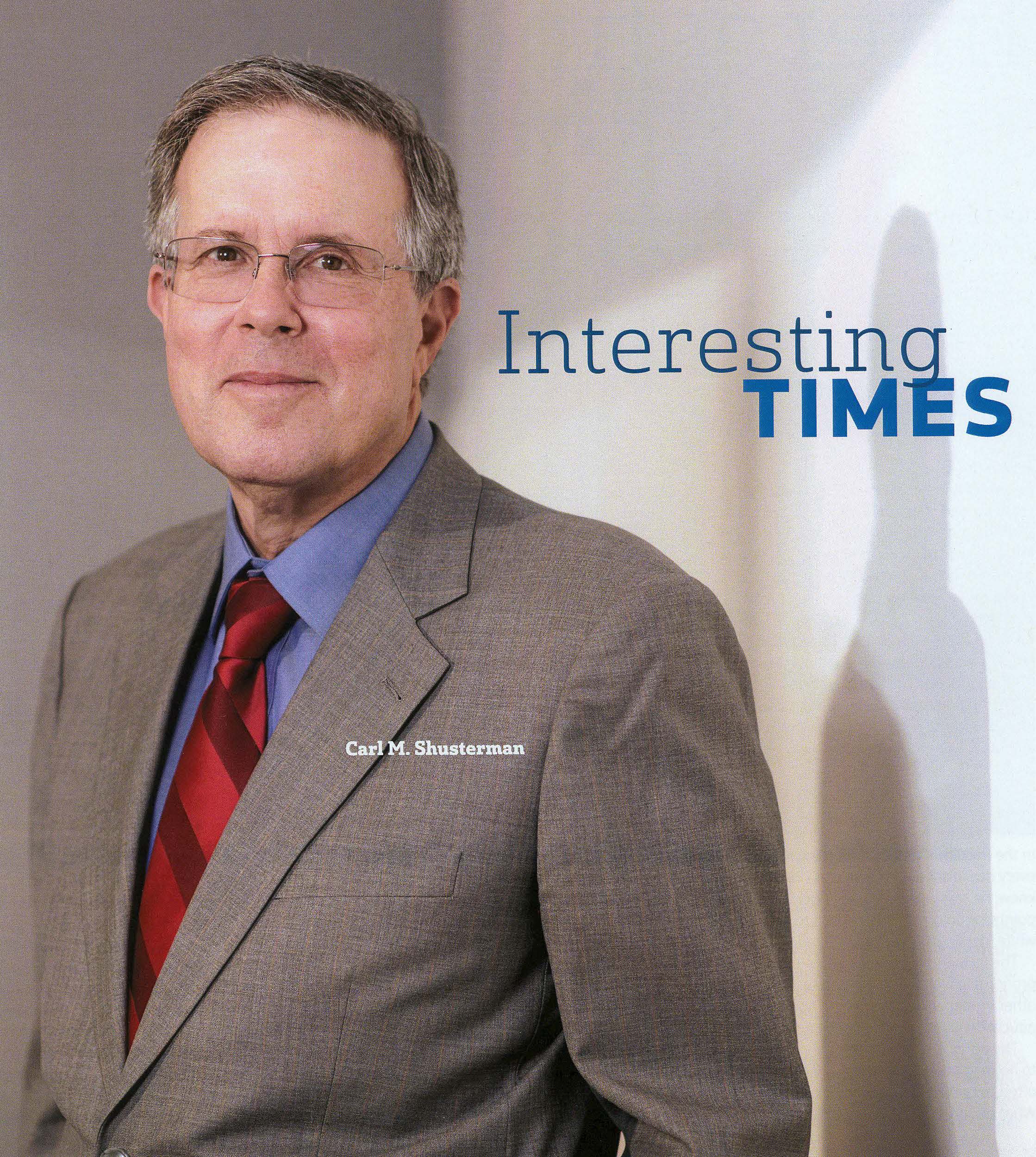 IMMIGRATION UPDATE is the Web's most popular e-mail newsletter regarding U.S. immigration laws and procedures with over 40,000 subscribers located in more than 150 countries. It is written by a former INS Trial Attorney (1976-82) with over 30 years of experience practicing immigration law.
Published by the Law Offices of Carl Shusterman, 600 Wilshire Blvd, Suite 1550, Los Angeles, California, 90017. Phone: (213) 623-4592 x0.
Subscribe to our Immigration Newsletter, join the conversation on our Facebook Page, follow our Blog Posts and subscribe to our "How-To" Immigration Videos.
Client Reviews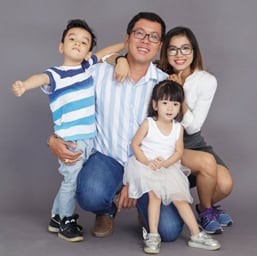 Professional and Knowledgeable Law Firm
"I've had a decade of experience with Mr. Shusterman's law firm. I used them for my immigration needs from H1 to citizenship. It is safe to say this is one of the most competent, professional and knowledgeable law firms. If there is a firm that can handle any possible immigration case routine or otherwise; then this is it."
- D. Chen, Phoenix, Arizona
Read More Reviews
Skype Consultations Available!
Shusterman's Immigration Update May 2016
TABLE OF CONTENTS:
1. Justices Appear Divided on DAPA/DACA Lawsuit
2. State Department Visa Bulletin for May 2016
3. Immigration Government Processing Times
4. Success Story: Fabio Becomes a US Citizen
5. Immigration Trivia Quiz: Immigrants in Fashion
6. EB-5 Investors: Advocacy Updates & Highlights from IIUSA's Conference
7. Revised STEM OPT Program Will Take Effect May 10
8. Ask Mr. Shusterman: A Win-Win for Immigrants and Us
9. Jobs & Green Cards for RNs & MedTechs: Free Legal Help!
10. Winner of Our February 2016 Immigration Trivia Quiz!
NEWS FLASHES:
E-Passports through Visa Waiver Program – Current Travel Security measurements are undergoing enhancements through the usage of e-passports by anyone traveling using the Visa Waiver Program. The e-passports were implemented on April 1, 2016 and anyone who wishes to travel must obtain one. They are being implemented in order to strengthen security, protect privacy, prevent theft, and make traveling more safe and efficient.
Filing an I-130 Petition for Petitioner in the U.S. Military – USCIS has made it easier for U.S. military personnel to sponsor relatives for green cards using form I-130 if they are stationed overseas. If the country where they are stationed does not have an USCIS office, the U.S. consular post or embassy can now accept and adjudicate these petitions.
Fiscal Year 2017 H-1B Cap Premium Processing to Begin May 12 – USCIS has announced that on May 12, 2016 they will begin the 15-day processing period for cap-subject H-1B premium processing. This also includes H-1B petitions that request an exemption on the basis of having obtained master's degree or higher in the United States. H-1B's that do not fall under the cap will begin the 15-day processing on the day that USCIS receives the petition.
Jay Peak and the EB-5 Program – The owner and the CEO of Jay Peak Resorts have both been charged with having misused more than $200 million dollars of EB-5 immigrant investments to finance what the US Securities and Exchange Commission (SEC) labeled "a massive and complex fraudulent enterprise".
New Workload Transfer Updates Web Page – USCIS has created a page which tracks where workload transfers are happening between the 5 USCIS Service Centers. This is beneficial for customers in that they can find all of the transfers and additional information regarding their transfer on a single page.
Non-Precedent Decisions Search Tool – USCIS has created a search tool for the non-precedent decisions issued since 2005. The Administrative Appeals Office (AAO) uses these non-precedent decisions as references or "binding policy guidance" for the personnel working on cases.
Relief Granted by Immigration Judges – The number of individuals granted relief from removal, has been decreasing at a steady rate since 2011. A chart lists the 10 states in which it takes the longest time for an Immigration Judge to grant relief from removal.
Three Tied to San Bernardino Gunman Are Indicted – Attorney Shusterman was quoted in the New York Times regarding immigration criminal charges that were brought against the brother of the San Bernardino shooter, and two other individuals. Investigators claim that they do not believe these persons had any part in the shooting, but that their crimes came to the surface as a direct result of the investigation.
U.S. Army Expedited Citizenship Program (MAVNI) – The United States Army has created an expedited citizenship program (MAVNI). A variety of Healthcare and Linguistics jobs are provided in regards to qualified legal non-immigrant aliens that have been lawfully admitted and are permitted to be in the U.S.
1. Justices Appear Divided on DAPA/DACA Lawsuit
On April 18, the Supreme Court of the United States heard oral arguments in the case of United States v. Texas, the challenge to President Obama's DAPA and DACA expansion programs.
The Deferred Action for Parental Accountability (DAPA) program would grant work authorization to over 4 million undocumented parents of the US citizen children while the expanded DACA program would do the same for an increased number of undocumented persons who entered the US as children.
The State of Texas has argued that it has "standing" to bring the lawsuit because the DAPA and DACA programs would increase the number of applicants for drivers licenses in Texas. At least 4 of the Justices (Ginsberg, Sotomayor, Kagan and Breyer) seem inclined to rule that this is not a sufficient ground to grant the state standing to sue in court to halt the federal programs. Indeed, Justice Breyer warned that if this were enough to grant a state standing to challenge a federal program that "every case of political disagreement where States disagree would come before the Court".
The other major area of discussion was whether the Administration has the authority to grant employment authorization to millions of persons absent Congressional action. Here, Chief Justice Roberts pointedly asked whether the Administration has the authority to defer deportation "to every unlawfully present alien in the U.S. right now." Minutes later, Justice Ginsberg opined that since there are over 11 million undocumented persons in the US, and since Congress has only approved enough funds to deport 400,000 annually, priorities must be set by the Administration.
The bottom line is that if the Justices split 4-4 on this case, the 2-1 ruling of the US Court of Appeals for the 5th Circuit will prevail and both of the Administration's programs will remain enjoined.
However, if a single Justice (Roberts, Kennedy, Alito and/or Thomas) joins the 4 Justices who appear poised to dismiss the lawsuit, the Administration will be permitted to implement both programs. Here, Court watchers are focused on Justice Kennedy who suggested that rather than seek to invalid the DAPA program, Texas might instead have challenged regulations allowing beneficiaries to obtain work permits.
A decision by the Supreme Court is expected in June.

2. State Department Visa Bulletin for May 2016
EMPLOYMENT CATEGORIES

The worldwide employment-based visa numbers all remain current (no backlogs) in May with the exception of EB-3 (Professionals, skilled and unskilled workers) which has a 2 1/2 month backlog.
India EB-2 inches forward by 2 weeks and India EB-3 by 3 weeks.
China EB-2 and EB-3 for professionals and skilled workers both fail to advance in May. China EB-3 for unskilled workers moves forward by 7 weeks. China EB-5 inches forward by one week to February 8, 2014.
Philippines EB-3 moves ahead 5 months.
EB-4 special immigrants and religious workers from El Salvador, Guatemala and Honduras are now backlogged to January 1, 2010.
The following chart tells the story of the EB numbers in detail:
A. APPLICATION FINAL ACTION DATES FOR EMPLOYMENT-BASED PREFERENCE CASES– These dates are consistent with prior visa bulletin priority dates.
| | WW | China (PRC) | El Salvador, Guatemala, Honduras | India | Mexico | Philippines |
| --- | --- | --- | --- | --- | --- | --- |
| 1st | Current | Current | Current | Current | Current | Current |
| 2nd | Current | 9-01-12 | Current | 11-22-08 | Current | Current |
| 3rd | 2-15-16 | 8-15-13 | 2-15-16 | 9-01-04 | 2-15-16 | 8-08-08 |
| Unskilled | 2-15-16 | 4-22-07 | 2-15-16 | 9-01-04 | 2-15-16 | 8-08-08 |
| 4th | Current | Current | 1-01-10 | Current | Current | Current |
| Religious | Current | Current | 1-01-10 | Current | Current | Current |
| 5th Non-Regional Center (C5 and T5) | Current | 2-08-14 | Current | Current | Current | Current |
| 5th Regional Center (I5 and R5) | Current | 2-08-14 | Current | Current | Current | Current |
B. DATES FOR FILING OF EMPLOYMENT-BASED VISA APPLICATIONS – The USCIS has determined that the EB filing dates for May 2016 will be the same as those listed in the Visa Bulletin.
FAMILY CATEGORIES
The worldwide family-based preference categories advance between 0 and 10 weeks in May.
Philippines 1st preference (unmarried sons and daughters of US citizens) jumps again by 3 months while the other Philippine categories advance by 1 to 4 weeks.
The Mexico family-based categories either fail to advance in May or inch forward by 1 to 3 weeks.
The chart below tells the story in detail:
A. APPLICATION FINAL ACTION DATES FOR FAMILY-SPONSORED PREFERENCE CASES–
| Categories | Worldwide | China (PRC) | Mexico | Philippines |
| --- | --- | --- | --- | --- |
| 1st | 11-22-08 | 11-22-08 | 2-08-95 | 10-01-04 |
| 2A | 11-01-14 | 11-01-14 | 8-15-14 | 11-01-14 |
| 2B | 9-01-09 | 9-01-09 | 9-08-95 | 5-01-05 |
| 3rd | 12-01-04 | 12-01-04 | 10-08-94 | 1-22-93 |
| 4th | 7-22-03 | 7-22-03 | 4-08-97 | 10-01-92 |
3. Immigration Government Processing Times
We have included a link to various tables where you can access the immigration waiting times
USCIS Service Centers
National Benefits Center
EB-5 Immigrant Investor Program Office
USCIS' 83 Field Offices
Search the Field Offices for the USCIS' 83 District Offices and Sub-offices to look up the processing times for (1) Applications for Adjustment of Status (I-485) (2) Work Authorization (I-765); (3) Advance Parole (I-131); (4) Naturalization (N-400) and other types of applications. To access your immigration waiting time, what you need to know is:
The office where your petition has been filed or transferred to
The type of application or petition
The date on which the petition was filed
This information can all be found on the Notice of Receipt that was mailed to you by the USCIS. To begin, simply click on the Field Office or Service Center that interests you and click "Submit Query" and you will be directed to the current USCIS processing time table.
If your petition/application is on appeal, you can access the processing times of the Administrative Appeals Office (AAO).
If your PERM case or other type of application is pending at the DOL, we link to the Department of Labor Processing Times.
If you are applying for a visa abroad, we link to Visa Appointment and Processing Times at 100+ US Embassies and Consulates around the world.
If you have requested a copy of your file from the USCIS, you can check the status of your Freedom of Information Act (FOIA) request.
If you are applying for affirmative asylum you can check how the Asylum Division has prioritized applications for interview scheduling.
Warning: Immigration waiting times may appear faster on the official lists than they are in reality.

4. Success Story: Fabio Becomes a US Citizen
While traveling in Southeast Asia in March, my wife showed me the following story on her phone: "The Hunk Who Loved Lady Liberty: Fabio Becomes a U.S. Citizen".
This is a Success Story for America.
"This is one of the happiest days of my life" said Fabio. "Over the course of my career I've had the opportunity to travel the globe and America is still the greatest country on earth. There is no such thing as an Italian dream or an English dream but the American dream is alive and well."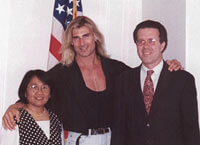 I remember the day when I went to Immigration Service with Fabio for his green card interview. The INS staff was so excited that I had to return the next day to give out dozens of signed photographs signed by Fabio to all of his fans.
Numerous ethnic newsletters and even the Wall Street Journal published the news of Fabio getting his green card on the front page.
Now, he is a US citizen. Congratulations, Fabio!
5. Immigration Trivia Quiz
Quiz Removed
6. EB-5 Investors: Advocacy Updates & Highlights from IIUSA's Conference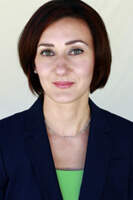 This fall, EB-5 investors face several filing deadlines in anticipation of new EB-5 regulations that are expected to change significantly the EB-5 program.
From April 20-22, EB-5 stakeholders gathered in Washington DC for Invest in USA (IIUSA) Ninth Annual EB-5 Advocacy Conference. For some time, IIUSA's tag line has read "EB-5 is Working: For you. For America". Last week, members of the EB-5 community – attorneys, lawmakers, developers, regional centers, regulators, and USCIS adjudicators – partook in a series of seminars and discussions to explore exactly how EB-5 is working. Here are the Conference's highlights.
IIUSA's EB-5 Advocacy in Washington DC
As most EB-5 stakeholders know, EB-5 is set to expire (again) on September 30, 2016. As last year's Congressional efforts failed to produce viable EB-5 legislation to update the program (which runs largely based on 1990 regulations, five cases interpreting the regulations and a plethora of USCIS rules, memos and policy statements), all eyes are on possible regulatory changes that may take effect this year.
IIUSA, which is a regional center advocacy group, has issued its policy priorities which are under consideration by the organization's membership. The following are IIUSA's top 5 policy priorities:
Extend EB-5 Regional Center program for at least 5 years;
Increase visa capacity to enhance economic impact of EB-5 and address the backlog of investors currently waiting for visas to be available;
Staff commercially viable processing system at USCIS that addresses existing backlogs and prioritizes predictability and length of processing times for EB-5 related petitions and applications;
Avoid retroactive application of new law and reform to protect the existing EB-5 investors and their families and the billions of dollars in financial commitments and contractual obligations;
Ensure all EB-5 investors with petitions currently filed, or at a later stage in the EB-5 process, are guaranteed adjudication (not approval) and eligibility for immigration benefits throughout the entire EB-5 process (I-526 petition, EB-5 visa issuance, and I-829 petition) regardless of future reforms, lapses or expiration of the program.
Securities Law Issues
Amidst the rising concerns over fraud and other securities laws violations in the EB-5 industry, the SEC has been increasingly involved in the EB-5 field. In fact, last week's conference came on the heels of a major SEC legal action against a well-known Regional Center, Jay Peak. SEC's allegations in the filed complaint against Jay Peak and its affiliates are chilling and have expectedly shaken the EB-5 industry. The SEC's action against Jay Peak is evidence of SEC's continuing efforts to regulate EB-5 industry and enforce securities laws.
SEC's Stephanie Avakian, Deputy Director, Division of Enforcement, has made it crystal clear that EB-5 investments are securities and as such fall squarely under the SEC's purview. Not only that, but EB-5 investments must also comply with FINRA rules and state SEC rules and regulations. While some in the EB-5 industry continue to claim that EB-5 investments fall under certain "exceptions" of SEC laws, Ms. Avakian made it clear that exceptions from registering with the SEC are not tantamount to exceptions from the law.
The Securities and Exchange Commission (SEC) is entrusted by the public to protect investors by investigating, and when necessary, enforcing federal securities law. The SEC is also concerned with protecting the US capital makers and maintaining a level playing field. Ms. Avakian emphasized that EB-5 investor's location abroad is of minimal consequence for SEC. In fact, Ms. Avakian stated that EB-5 investors living abroad are in an even greater need of protection from SEC as EB-5 investors have access to limited information and are at whims of EB-5 promoters. Kavita Jain of FINRA joined Ms. Avakian in sending a clear message that those selling, marketing and otherwise promoting EB-5 investments must do so under valid SEC and FINRA registrations and licenses.
USCIS Adjudication of EB-5 Cases
With EB-5 I-526 petition adjudications taking 16.7 months, conference attendees were optimistic that Deputy Chief of USCIS Immigrant Investor Program Office (IPO), Julia Harrison, would shed light on how USCIS intends to improve and speed up adjudications. Unfortunately, Ms. Harrison's updates provide limited hope for significant improvements in adjudication.
The IPO is currently staffed with 121 adjudicators. By the end of 2016, IPO intends to increase its adjudicating staff to 170. Unfortunately, even a 40% increase in adjudicating staff will not decrease the processing time to acceptable levels (i.e. 6 months or less).
Ms. Harrison also announced that the IPO had formed and staffed a new unit – Policy and Regulations Team. Streamlined policies may have a positive impact on speed of adjudications. The Policy and Regulations Team has been tasked with issuing a long-overdue policy memo regarding "sustainability of investment in regional center projects" (expected in July 2016) and proposing new EB-5 regulations. No one should hold their breath for new draft regulations as the rule-making process is bureaucratic and drawn-out, but this is a step in the right direction since EB-5 regulations need to be updated.
The stakeholders posed many questions for Ms. Harrison ranging from IPO site visits to regional centers, improved communication between NVC and IPO, impacts of RC termination on non-implicated projects and investors and postponement of adjudications of I-526 petitions affected by CSPA. Ms. Harrison took note of the issues raised and promised they would be addressed through the Policy team in the coming months.
EB-5 Visa Availability for Chinese Nationals
Updates regarding availability of EB-5 visas for Chinese nationals from Mr. Charlie Oppenheim, Chief of Visa Controls Office at the US Department of State did not shed any new light on the issue. Mr. Oppenheim did not address the expected impact of the over 21,000 pending I-526 petitions on visa availability. In the best case scenario, Mr. Oppenheim said that September 2016 EB-5 visa availability for Chinese nationals will advance to March 8, 2014; worst case scenario is Feb 22, 2014.
It is expected that "early filing" table of the visa bulletin for EB-5 visas will be available in October 2016 (most likely for a very short period of time).
7. Revised STEM OPT Program Will Take Effect May 10
A significantly revised and broadened STEM optional practical training (OPT) program will take effect on May 10 under a final regulation published in the Federal Register on March 11.
Under the new rule, more F-1 STEM students will be eligible for an extension of their OPT and those who qualify will be granted a longer period of employment authorization. But their employers will be subject to stringent new requirements, including the obligation to prepare a detailed training plan for each STEM OPT candidate, comply with more extensive reporting requirements and undergo worksite inspections conducted by U.S. Immigration and Customs Enforcement (ICE). These requirements apply only to extensions of OPT for F-1 students with a qualifying U.S. science, technology, engineering or math degree; the standard 12-month OPT program is unchanged.
The new regulation permits the program to continue without interruption following a federal court decision holding that current STEM OPT rules did not meet procedural requirements. The court stayed its decision to invalidate the current program and granted the Department of Homeland Security additional time to promulgate replacement rules. The lawsuit challenging the STEM OPT program is ongoing. The existing STEM OPT regulation will remain in place until May 9.
A summary of the key points of the revised STEM OPT program is below.
ELIGIBILITY FOR A STEM EXTENSION OF OPT
Under current rules, a 17-month extension of OPT is available to F-1 students who have earned a qualifying U.S. degree in a designated STEM field. The new regulation will broaden the eligibility criteria for a STEM extension of OPT and lengthen the duration of STEM employment authorization, as follows:
• A more extensive list of U.S. STEM and related degrees will qualify F-1 students for an OPT extension. As under prior rules, the F-1 student's degree must be directly related to the STEM OPT job. The student must have completed all degree requirements to be eligible for a STEM extension, with the exception of any thesis or comparable requirement.
• The STEM extension of OPT will be 24 months in duration. Qualifying F-1 students will thus be eligible for a total of 36 months of OPT employment authorization, including the initial 12-month OPT period.
• Students who were granted a 17-month STEM OPT extension under earlier rules can seek a further 7 months of work authorization subject to the requirements and obligations of the new rules, as discussed below.
• F-1 students who earn an additional qualifying STEM degree can apply for a second 24 months of OPT, but this period cannot immediately follow the first STEM OPT extension. There must be an intervening degree and a period of 12-month OPT before the foreign national can obtain a second period of STEM OPT. No student can obtain more than 2 periods of STEM OPT.
• F-1 students with a previously obtained STEM degree can qualify for the OPT extension as long as their prior degree is directly related to the position. For example, an F-1 student whose most recent U.S. degree was an MBA could qualify for a STEM OPT extension on the basis of her U.S. bachelor's degree in chemistry. The earlier degree must have been conferred within 10 years before the application for the OPT extension and have been issued by a U.S. school that is duly accredited and is certified by the Student and Exchange Visitor Program (SEVP) at the time of the application. Under previous rules, an OPT extension was available only to those whose most recent U.S. degree was in a qualifying STEM field.
NEW EMPLOYER OBLIGATIONS
Employers must meet significant new obligations in order to employ an F-1 student during the STEM OPT period.
Training plan. Before an application for a STEM OPT employment authorization document (EAD) can be filed, the employer and the F-1 student must prepare and sign a formal training plan and submit it to the student's designated school official (DSO). DHS is expected to issue a new Form I-983, the Training Plan for STEM OPT Students, before the new regulation is implemented.
The plan must state the specific goals for the STEM OPT period and how they will be achieved; detail the specific knowledge, skills or techniques the employer will impart to the student; explain how the training is directly related to the student's STEM degree; and describe how the student will be supervised and evaluated. The final rule clarifies that employers can rely on their existing training policies to satisfy the evaluation and supervision requirements, as long as their policies meet the requirements of the rule.
DHS originally sought to require employers to establish a formal mentoring process for F-1 students on STEM OPT, but dispensed with this requirement in the final regulation.
Employer attestations. Employers must certify the following in the training plan:
• The terms and conditions of the STEM OPT employment – including compensation – are commensurate with those provided to similarly situated U.S. workers. Compensation information must be disclosed in the training plan.
• The STEM OPT student will not "replace" a full- or part-time, temporary or permanent U.S. worker. The proposed regulation would have required the employer to attest that no U.S. worker would be terminated, laid off or furloughed a U.S. worker.
• The employer has sufficient resources and personnel to train the student in the position.
• The training is directly related to the STEM degree and the offered position will achieve the objectives of the training plan.
Evaluations. The employer and the F-1 student must complete a performance evaluation after the first 12 months of STEM OPT and at the conclusion of the STEM program. Evaluations must be signed by the student and employer, and the student must submit the evaluation to the DSO within 10 days after the conclusion of the review period. DHS originally planned to require evaluations every 6 months during STEM OPT, but opted for a reduced evaluation requirement in response to feedback from stakeholders.
Employment termination. The employer is required to notify the DSO within 5 business days if the F-1 student is terminated or departs the STEM OPT job; under prior rules, the employer had 48 hours to make this notification.
Changes in the training plan. Employers and students are obligated to notify the DSO "at the earliest available opportunity" if there are material changes to or deviations from the training plan. Material changes include a decrease in the F-1 student's compensation that is not tied to a reduction in work hours; a significant decrease in work hours; any decrease in work hours below the minimum 20 hours per week (excluding time off pursuant to the employer's leave policy); a change in the employer's EIN due to corporate restructuring; or any change or deviation that renders the employer's attestations invalid or the training plan inaccurate.
E-Verify. As under prior rules, employers must be enrolled and participating in E-Verify to employ an F-1 student in STEM OPT. The new regulation does not change this obligation but commentary to the rule specifies that the employer must participate in E-Verify at the location where the student will work.
AGENCY ENFORCEMENT
The new regulation gives U.S. Immigration and Customs Enforcement (ICE) the authority to conduct on-site reviews to verify whether employers are adhering to their training plans and otherwise complying with STEM OPT program requirements. The agency will give employers 48 hours' notice of a site visit, unless the visit is triggered by a complaint or other evidence of noncompliance.
STUDENT OBLIGATIONS
All F-1 students on STEM OPT will be required to:
• Report to the DSO within 10 days after starting a new STEM OPT job. If there is a job change from the original STEM job, the student must submit the new employer's training plan to the DSO, who must make a new recommendation for STEM OPT.
• Report to the DSO within 10 days of a change in their legal name, residence address, employer's name and address or loss of employment.
• Report to the DSO any material changes to the training plan "at the earliest available opportunity," as described above.
• Report to the DSO every 6 months to confirm the accuracy of information in their SEVIS record, including their legal name and residence address, employer name and address and the status of their current employment.
As under prior rules, F-1 students on STEM OPT are subject to limits on unemployment, but those limits will increase. The new rule allows STEM OPT students a maximum of 150 days of unemployment during their entire post-completion OPT period – 90 days for the initial 12-month grant and an additional 60 days once granted a STEM extension. Previously, F-1s granted STEM OPT were limited to a maximum of 120 days of unemployment during the post-completion OPT period.
APPLICATION PROCEDURES
USCIS will begin to accept applications for a STEM extension of work authorization under the new rule on May 10, 2016. Before an application can be submitted, the following steps must be completed:
• STEM OPT employer and the F-1 student must prepare and sign the training plan.
• The student must submit the training plan to the DSO.
• The DSO must review the plan to ensure that it is complete and signed and that it addresses program requirements.
• The DSO must approve the training plan and recommend STEM OPT extension by endorsing the F-1's Form I-20.
• USCIS Form I-765, the application for employment authorization, and supporting documentation must be submitted during validity of F-1's initial OPT EAD and within 60 days of the DSO's recommendation. The training plan need not be submitted with the application, but USCIS has the authority to request for a copy of the plan.
If the current OPT EAD expires while the STEM extension is pending, the F-1 student's employment authorization is automatically extended for up to 180 days while the application is adjudicated, as under current rules.
TRANSITIONAL RULES FOR STEM OPT APPLICATIONS FILED BEFORE MAY 10
Between now and May 9, 2016, USCIS will continue to accept STEM OPT EAD applications under existing rules. A STEM OPT EAD that is granted before May 10 will be valid for 17 months and will be subject to earlier program requirements. However, if the application is pending on or after May 10, USCIS will adjudicate it under the new regulations and will issue a request for a training plan that meets the new requirements. If approved, the EAD will be issued for 24 months.
TRANSITIONAL RULES FOR F-1 STUDENTS ALREADY ON STEM OPT
F-1 students who hold a valid 17-month STEM OPT EAD issued and valid before May 10, 2016 can continue to work through their EAD expiration, unless their EAD is withdrawn or revoked. They and their employers will be subject to earlier program rules.
F-1 students in a period of 17-month STEM OPT can file for a 7-month extension between May 10, 2016 and August 8, 2016, provided that the student has at least 150 days remaining on their current EAD at the time the application is filed and the requirements of the new regulation – including an approved training plan – are met. If the student's OPT EAD expires while the new application is pending, he or she receives an automatic extension of work authorization for up to 180 days or until the application is adjudicated.
F-1 students who have completed their OPT period and are in the 60-day grace period are not eligible to file for a STEM extension under the new or current rules.
CAP-GAP BENEFITS FOR F-1 STUDENTS AWAITING A CHANGE OF STATUS TO H-1B
The new regulation maintains "cap gap" protections for F-1 students who are awaiting a change of status to H-1B. As under prior rules, an F-1 student who is the beneficiary of an H-1B cap petition and a request to change status to H-1B filed while his OPT EAD is valid receives an automatic extension of status and work authorization from the expiration of the EAD through October 1, the date that the change of status takes effect. A student in valid F-1 status without OPT or with an expired OPT EAD when the cap petition is filed receives an extension of stay only.
In commentary to the final regulation, the agency reaffirms that cap-gap protections are available only when the F-1 student is the beneficiary of an H-1B petition that is subject to the annual cap; a petition for cap-exempt H-1B employment will not confer these interim benefits. The agency also clarifies that F-1 students in the cap-gap period may change employers.
WHAT THE NEW REGULATION MEANS FOR EMPLOYERS AND F-1 STUDENTS
The rule broadens employment opportunities for F-1 STEM students, but the significant new obligations on students, employers and schools will require prompt planning. Employers and F-1 students who will pursue STEM OPT employment must act quickly so they can meet additional requirements in time to file applications when the new rule takes effect. Timely filing is particularly critical for those with an OPT EAD that expires soon, and for those who want to seek a 7-month extension of their current STEM OPT.
8. Ask Mr. Shusterman: A Win-Win for Immigrants and Us
One of our educational videos, Green Cards through Marriage, reached 300,000 views recently. Another video US Citizenship Through Naturalization is nearing 200,000 views.
We hope that the information provided in these and our other 60+ videos has helped many foreign-born persons cut through the red tape and become permanent residents and citizens of the United States.
Do we post these videos and other educational materials hoping that all viewers will become our clients? Of course, but if even a small fraction of 1% of our viewers retained our law firm to represent them, we would be completely overwhelmed.
We hope to educate both the public and younger immigration attorneys about the complexities in the immigration process. For 99% of our viewers, the process is purely educational. If a small fraction of 1% schedule consultations with us, we are happy. Very happy!
It all goes back to the 1970s when I worked as an attorney for the Immigration and Naturalization Service (INS). I started a program where INS attorneys volunteered to speak at Citizenship Classes throughout Southern California in the evenings. We spoke at over 50 classes each year.
Fast forward to 1995 and the birth of the internet. We created a web page, and in 1996, an e-mail newsletter which now has over 60,000 subscribers in more than 150 different countries.
Later, we started Facebook, LinkedIn and Google Plus pages as well as a YouTube video channel. I became so fanatic about posting the latest immigration news online that my wife calls herself a "web widow".
One result of these efforts is our 7-attorney law firm which specializes exclusively in immigration law. We represent over 100 corporate and thousands of individual clients. But the more important outcome is that we have been able to educate millions of want-to-be immigrants to the United States.
It is clearly a win-win situation!
9. Jobs & Green Cards for RNs & MedTechs
Free Legal Help!
Are you a Registered Nurse or a Medical Technologist who is looking for a job in the US?
What if you could find a job, a work visa and green cards for you and your family in the US? And what if the cost to you for all of this was zero?
Hard to believe? Let me explain:
Our law firm represents over 100 hospitals across the country. And the nurse shortage is coming back.
Our hospitals are in need of hundreds of RNs as well as Medical Technologists and other healthcare professionals. They are looking for both US and foreign-born RNs, and they will pay all of our attorneys' fees, USCIS filing fees and more!
We have a video and a web page for those who are interested in applying for employment and sponsorship.
If you are a foreign nurse or a medical technologist and need a job in the US and the job requires a work visa and/or green card, please do the following:
Send an e-mail message to egarcia@shusterman.com
In your message, please provide the following information:
1. Have you passed the NCLEX exam?
2. Do you have a current RN license in the US? If so, from what state(s)?
3. Have you taken and passed the IELTS or TOEFL exam?
4. Do you have a valid VisaScreen certificate?
5. Do you have any immediate family members accompanying you to the United States (spouse and children)?
6. Have you ever been petitioned by any US sponsor and hold an old priority date? If so, what is your priority date?
7. If you are present in the US, what is your current immigration status?
8. What is your RN background (area of expertise)?
9. What is your country of birth?
10. What is your country of citizenship?
11. What is your phone number?
If you are a CLS, please amend the above questions accordingly.
We will forward your response to our hospitals, and if they are interested, they will contact you. Please do not contact our law firm until after you hear from one of our hospitals.
We look forward to helping you!

10. Winner of Our February 2016 Immigration Trivia Quiz!
Quiz Removed
Below is the message we received from the winner:
Alfred Hitchcock (Rear Window) – Born in Leytonstone, Essex, England
Charlie Chaplain is director of the dictator – Born in London England
Federico Fellini – director of La Dolce vita – Born in Rimini, Emilia-Romagna, Italy
Jean-Luc Godard – director of breathless – Born in Paris, France
My name is Mr. Akins from Nigeria, 34 years old. I am a Registered Nurse living in Washington DC. I love to volunteer to help out the community. I have been a subscriber to the newsletter since Jan 2015 and I utilize the newsletter to keep updated on the immigration news in the United States. I was about to solve the quiz using google to find the names of the directors and their place of birth.
Thanks,
Mr Akins.
Congratulations, Mr. Akins! I think we came up with a great solution to your immigration dilemma!
Carl Shusterman
Certified Specialist in Immigration Law, State Bar of California
Immigration and Naturalization Service (INS) Attorney (1976-82)
Member of AILA Board of Governors (1988-97)
Law Offices of Carl Shusterman, 600 Wilshire Blvd., Suite 1550
Los Angeles, CA 90017
Phone: (213) 623-4592 x0, Fax: (213) 623-3720
"As we hear commentary on U.S. v. Texas, we must set aside partisan opinions. Remember: Human lives will be affected by the ruling. We must recognize that regardless of their immigration status, those who would benefit from DAPA and expanded DACA are our brothers and sisters, our neighbors and often our friends"
– Archbishop Wester
A member of the U.S. Conference of Catholic Bishops' migration committee
Shusterman's Immigration Update May 2016 – Quick Links
About Us
Back Issues of Our Newsletter
Citizenship
Client Testimonials
EB-5 Investors
Forms Download
Green Cards
Job Search
PERM
Processing Times
Schedule a Legal Consultation
Subscribe to Our Newsletter
Success Stories
Temporary Visas
Visa Bulletin
May 1, 2016
Disclaimer: This newsletter is not intended to establish an attorney-client relationship. All information contained in this newsletter is generalized. Any reliance on information contained herein is taken at your own risk.