Volume Fifteen, Number Eight
Special Message: With increased privacy and security concerns around e-mail, mostly due to viruses and spam, delivering our monthly newsletter to your e-mail address presents many challenges. Sometimes you don't receive our newsletter. However, if you add our e-mail address to your address book or safe list, this should insure that our newsletter will not end up in your junk mail.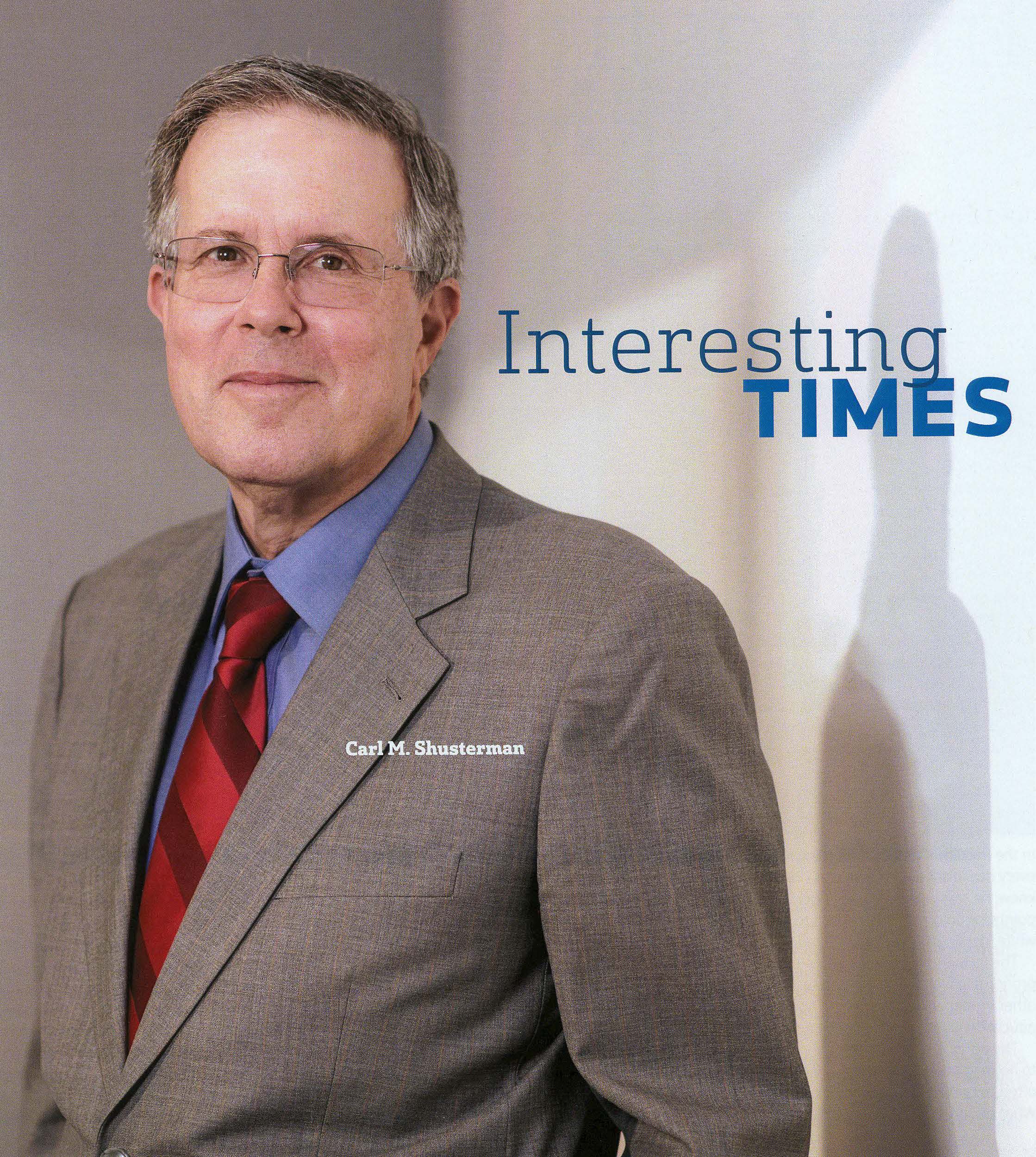 SHUSTERMAN'S IMMIGRATION UPDATE is the Web's most popular e-mail newsletter regarding U.S. immigration laws and procedures with over 40,000 subscribers located in more than 150 countries. It is written by a former INS Trial Attorney (1976-82) with over 30 years of experience practicing immigration law.
Published by the Law Offices of Carl Shusterman, 600 Wilshire Boulevard, Suite 1550, Los Angeles, CA 90017. Phone: (213) 623-4592 x0.
Subscribe to our E-Mail Newsletter, join the conversation on our Immigration Facebook Page, follow our Blog Posts and subscribe to our "How-To" Immigration Videos.
Client Reviews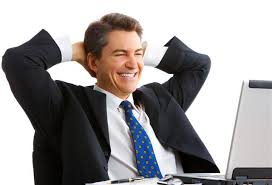 Outstanding Services!
"I want to acknowledge the Law Office of Carl Shusterman for their diligent and responsive attention to my case - from H1B to PERM to green card."
- Ken Calvert, San Antonio, Texas
Read More Reviews
Zoom Consultations Available!
Newsletter US Immigration Update September 2010
TABLE OF CONTENTS:
NEWS FLASHES:
Blog – Our weekly blog is entitled "Nation of Immigrants". Read our blog, which deals with current immigration issues, and you can sign-on as a follower of our blog. We welcome your comments!
Detainee Locator? – Trying to find a person who is in immigration custody? What has been a constant struggle for families of immigrants and their attorneys recently got easier. We link to the online Detainee Locator from our Immigration Detention page.
Fee Increase – On August 13, President Obama signed into law Public Law 111-230, which contains provisions to increase certain H-1B and L-1 petition fees. Public Law 111-230 requires the submission of an additional fee of $2,000 for certain H-1B petitions and $2,250 for certain L-1A and L-1B petitions postmarked on or after Aug. 14, 2010, and will remain in effect through Sept. 30, 2014.
Free Legal Consultation – Our new Immigration Facebook page now has over 700 persons participating. As soon as we reach 1,000 fans, we will hold a lottery and give away a free legal consultation. To be eligible, connect with us on Facebook.
H-1B Lawsuit Dismissed – On August 16, a Federal District Court Judge dismissed a lawsuit challenging the January 8, 2010 USCIS memorandum entitled Determining Employer-Employee Relationship for Adjudication of H-1B Petitions, Including Third-Party Site Placements.
H-1B Cap Update – Recently, the number of H-1B petitions received by the USCIS is starting to accelerate, just as it did last year. See our tables and charts tracking both the General Cap (65,000) and the Masters Cap (20,000).
Immigration "How-To" Videos – Our 30 "How-To" Immigration Videos have been seen over 120,000 times. Subjects include how to obtain a green card, how to become a U.S. citizen and how to win your case in immigration court. Our most popular video "Green Cards through Marriage" has been viewed almost 45,000 times. Take advantage of this free resource.
VisaScreen Online: Reduced Fee – In these tough economic times, it is important to be frugal. The charge for a VisaScreen certificate from the CGFNS now costs $615. However, if you apply online, you will receive a $75 discount. See our VisaScreen page and click on "Visa Credentials Assessment" to apply online.
Web Site Redesign – After 15 years of being the webmaster of one of the world's ugliest (but, I hope, informative) websites, I have decided to have our website redesigned. The new website will not only be more pleasing to the eye, but we hope that it will be even more helpful to our readers. If you have ideas about how our website can be improved, let us know by contacting us at
1. September Visa Bulletin: Great Leap Forward for Some Immigrants
Last month, we spotted some language written by the State Department in the August Visa Bulletin which indicated that certain categories might advance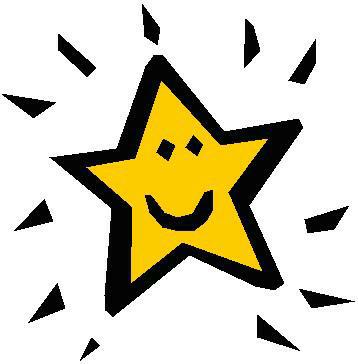 rapidly in the September 2010 Visa Bulletin.
And for many thousands of people, the September Visa Bulletin is a dream- come-true. Not for those with India and China employment-based (EB) priority dates who have been waiting in line for much too long (Did you hear that, Congress?).
For who then?
For those in the worldwide EB-3 category for instance. For professionals and skilled workers, the numbers advanced over 5 months in September while for unskilled workers, the advance was over 10 months.
The worldwide family numbers advanced between 2 and 12 months, much faster than they did back in September 2009. The biggest movers in the worldwide family categories were 2A (spouses and children of permanent residents) and 2B (unmarried adult sons and daughters of permanent residents). 2A advanced 10 months while 2B moved forward one full year!
If people stuck in the worldwide family backlogs had something to cheer about, persons born in the Philippines, a country where demand for visa numbers far outpaces the supply, were positively ecstatic! Family 1st advanced by one full year, 2A by 10 months, 2B by one year, 3rd by 8 months and 4th by 9 months!
Many of our clients have been crying tears of joy because of the September Visa Bulletin. The best news for many of our clients is the advance in the family-based 2A category. Just one year ago, the wait exceeded five years. Now, it is down to just 8 months!
This is very important to persons who were granted green cards under the EB-3 category before the retrogression, and who have been waiting for years for their spouses/children to "follow to join" them.
Last week, I spoke to a nurse who got her green card in 2007 based on her 2006 EB-3 priority date. She has been separated from her children for years. They are waiting for her EB-3 priority date (2006) to be current, an event which is probably at least two years away. I let her know that we could obtain immigrant visas for her children in less than one year using the family-based 2A category if we submitted I-130 visa petitions for them. She is thrilled.
Below is the letter that we have sent to some of our EB-3 clients advising them of the significant forward movement of the 2A priority dates and how it affects their families:
"Our records indicate that you were granted permanent residence in _______________. Since that time, the EB3 category has become increasingly backlogged. As a result, many dependent spouses and children who were not processed at the same time as the principal were left behind and still have not received their green cards. Unfortunately, because of the backlogs, we cannot predict how long it will take for a visa number to become available to your family member even though they have the same priority date as yours.
"We are writing to remind you that as a permanent resident you may file an immigrant visa petition (Form I-130) for your spouse or children under 21 years of age at any time. There are waiting times/backlogs associated with such petitions as well. However, they may be much shorter than the EB3 category which is backlogged to December 15, 2004.
"Spouses of permanent residents, and children under 21 years of age, are in the second family category called F2A. As of September 2010, people in the F2A category with priority dates of January 1, 2010 or earlier are now eligible for permanent residence. So you can see that the F2A category is backlogged until 2010, which is better than 2004 for EB3.
"The priority dates for family and employment categories are listed on the State Department's monthly Visa Bulletin and can be accessed at
https://travel.state.gov/content/travel/en/legal/visa-law0/visa-bulletin.html
"Depending on how quickly the EB3 category moves forward, it may be faster to sponsor your family member in the F2A category.
"Please keep in mind that you will be eligible for naturalization 5 years from the date when you got your green card. You may apply for naturalization 90 days before your 5th year of permanent residence. Spouses of U.S. citizens, and children under 21, are called "immediate relatives" and are not subject to the backlogs. Thus your eligible family members would be immediately eligible for a green card once you become a citizen and file an I-130 petition for them, wherever they are.
"If you naturalize after filing an I-130 petition on behalf of your family member(s), you can ask for the petition to be "upgraded" from the F2A category to immediate relative status. This will take your family member(s) out of the backlogs and speed up the process.
"I hope this information is helpful for you and your family, and allows you to be proactive in keeping abreast of your priority date/s. Feel free to contact our office if you have any questions or require assistance." Sincerely yours,
Carl Shusterman
A. APPLICATION FINAL ACTION DATES FOR FAMILY-SPONSORED PREFERENCE CASES
| Categories | World | China | Dominican Republic | India | Mexico | Philippines |
| --- | --- | --- | --- | --- | --- | --- |
| 1st | 01-01-06 | 01-01-06 | 01-01-06 | 01-01-06 | 01-12-06 | 01-01-97 |
| 2A | 01-01-06 | 01-01-06 | 01-01-09 | 01-01-10 | 01-01-09 | 01-01-10 |
| 2B | 01-01-05 | 01-01-05 | 01-01-05 | 01-01-05 | 15-06-92 | 01-08-02 |
| 3rd | 01-03-02 | 01-03-02 | 01-03-02 | 01-03-02 | 01-03-92 | 01-01-95 |
| 4th | 15-10-01 | 15-10-01 | 15-10-01 | 15-10-01 | 01-01-94 | 01-01-91 |
A. APPLICATION FINAL ACTION DATES FOR EMPLOYMENT-BASED PREFERENCE CASES– These dates are consistent with prior visa bulletin priority dates.
| Categories | World | China | Dominican Republic | India | Mexico | Philippines |
| --- | --- | --- | --- | --- | --- | --- |
| 1st | Current | Current | Current | Current | Current | Current |
| 2nd | Current | 08-05-06 | Current | 08-05-06 | Current | Current |
| 3rd | 15-12-04 | 22-10-03 | 15-12-04 | 01-01-02 | U | 15-12-04 |
| Unskilled | 22-03-03 | 22-03-03 | 22-03-03 | 01-01-02 | U | 22-03-03 |
| 4th | Current | Current | Current | Current | Current | Current |
| Religious | Current | Current | Current | Current | Current | Current |
| 5th Non-Regional | Current | Current | Current | Current | Current | Current |
| 5th Regional | Current | Current | Current | Current | Current | Current |
2. CSPA: Why
Matter of Wang

Got It Wrong – Four Fallacies

From its passage in 2002 until now, the USCIS has never issued so much as a memo explaining how to interpret the "automatic conversion" clause of the Child Status Protection Act (CSPA). They left it to the Board of Immigration Appeals (BIA) to explain this in Matter of Wang in 2009. The USCIS argued that the clause be interpreted in the most restrictive way possible, and surprisingly, the Board bought their argument.

However, Matter of Wang may have a short shelf life, and here's why:
1) The "Administrative Delays" Fallacy
In Matter of Wang, the Board states that "we find that while the legislative record demonstrates a clear concern on the part of Congress to ameliorate the delays associated with the processing of visa petitions, there is no indication in the statutory language or legislative history of the CSPA that Congress intended to create a mechanism to avoid the natural consequence of a child aging out of a visa category because of the length of the visa line."
Not in the statutory language, really?
The Board needed to look no further than Section 6 of CSPA which allows beneficiaries of family-based 1st preference visa petitions to "opt-out" and become permanent residents under the 2B category if the visa line is shorter, no administrative delays required.
The same holds true for Section 2 of CSPA which freezes the age of certain children as "immediate relatives". If a permanent resident parent petitions her daughter under the 2A category and then naturalizes one day before the daughter's 21st birthday, CSPA designates the daughter as an immediate relative. This designation lasts forever, as long as the daughter does not marry (in which case the petition automatically converts to the 3rd category). Again, no administrative delays required.
So, if Congress provides relief to beneficiaries "because of the length of the visa line" in Section 2 and 6 of CSPA, why can't they do the same in Section 3?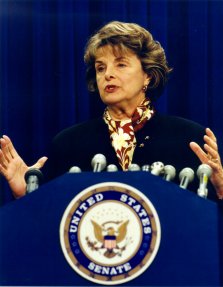 Also, the Board could not find anything in the legislative history to support the proposition that CSPA was introduced in part to unite families separated because of the "natural consequences of a child aging out of a visa category because of the length of the visa line". However, the Board ignored the statement of Senator Dianne Feinstein when she introduced CSPA in the Senate on April 2, 2001:
"The legislation I have introduced today would provide a child, whose timely filed application for a family-based, employment-based, or diversity visa was submitted before the child reached his or her 21st birthday, the opportunity to remain eligible for that visa until the visa becomes available…
"…a family whose child's application for admission to the United States has been pending for years may be forced to leave that child behind either because the INS was unable to adjudicate the application before the child's 21st birthday, or because growing immigration backlogs in the immigration visa category caused the visa to be unavailable before the child reached his 21st birthday. As a result, the child loses the right to admission to the United States. This is what is commonly known as 'aging out.' (Emphasis aed)
"Situations like these leave both the family and the child in a difficult dilemma. Under current law, lawful permanent residents who are outside of the United States face a difficult choice when their child 'ages-out' of eligibility for a first preference visa. Emigrating parents must decide to either come to the United States and leave their child behind, or remain in their country of origin and lose out on their American dream in the United States. In the end, we as a country stand to lose when we are deprived of their cultural gifts, talents and many contributions."
What could be more clear?
2) The "Cutting in Line" Fallacy
In explaining to Mr. Wang why his daughter is not allowed to join her family in the U.S., the Board's decision is filled with references like "cutting in line ahead of others", "displacement of other aliens" and "'jump' to the front of the line".
No doubt, the Board sees itself as the upholder of fairness and the American way. However, what the Board is really doing is displacing Mr. Wang's daughter from her rightful place in line. The visa petition was filed in 1992 when she was ten, but her priority date became current in 2005, after she had "aged-out".
The Board's decision boils down to "Tough break kid, but we are not going to give you credit for all of the years that you waited in line for your green card. Go to the back of the bus!"
Ironically, the Board's decision is based, to a significant extent, upon a 1987 INS regulation, 8 C.F.R. 204.2(i), which allows beneficiaries of family-based petitions to convert from one category to another, whatever their age. Say that your father petitions for you as a married son, and many years later, you get divorced. Bingo! The petition is automatically converted to the appropriate category. And one would suppose, given the Board's decision in Wang that the beneficiary would have to go to the end of the line, right? Anything else would be "cutting in line", "displacing" others and "jumping" to the front of the line. Well, guess what, the regulation does not make beneficiaries go to the end of the line. They get full credit for the time that they have already waited in line. And we have never heard anyone suggest that this is unfair, certainly not the government agency (INS/USCIS) which wrote the regulation.
So why then is the Board ordering Ms. Wang to go to the back of the line?
3) The Statutory/Regulatory Context Fallacy
The Board states: "We begin with an examination of the regulatory and statutory contexts in which Congress enacted the automatic conversion and priority date retention provisions of section 203(h)(3)."
The Board begins by examining the regulations found at 8 C.F.R. 204.2(i) (referred to above) and 8 C.F.R. 204.2(a)(4) which allows derivative beneficiaries of 2A family petitions to retain their priority dates (without going to the back of the line) as long as their parent submits a 2B visa petition on their behalf.
They also consider section 201(f), INA which was aed to the law by Section 6 of CSPA (referred to above).
How comprehensive is the Board's review of the regulatory and statutory scheme?
The Board does not discuss any pre-CSPA statutory authorities, even though there are numerous laws dating back to at least 1976 which allow beneficiaries to convert approved petitions from one category to another, sometimes even between family and employment categories, and to retain old priority dates obtained under different categories.
In our briefs, we discuss the Western Hemisphere Saving Clause, the Immigration Nurse Relief Act, the Patriot Act, the Violence Against Women Act and many others. Without explaining our arguments here (If you are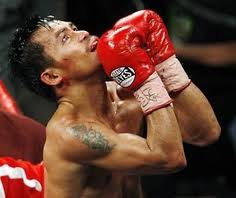 interested, you can read our briefs online.), we find it a bit puzzling why the Board did not even mention any of these laws in examining the "regulatory and statutory contexts in which Congress enacted the automatic conversion and priority date retention provisions of section 203(h)(3)."
Could it be, as Paul Simon wrote in the song "The Boxer", that "a man hears what he wants to hear and disregards the rest"?
4) The "Ambiguity" Fallacy
The principal question in Wang is who subsection 203(h)(3) applies to.
Once the Board answered this question, the next step would be to discuss how the "automatic conversion" and "retention" clauses operate.
However, Mr. Wang lost at step one. The Board held that subsection 203(h)(3) only applies to derivative beneficiaries if they were originally included in the 2A category.
A bit bizarre?
A primary rule of statutory interpretation is if the language of the statute is clear, this is the end of the matter. Only if the language is "ambiguous" does the Board need to go outside the statute to interpret what the words mean. In Wang, the Board determined in the space of a single paragraph that the language of the law was ambiguous:
"If the beneficiary is determined to be 21 years of age or older pursuant to section 203(h)(1) of the Act, then section 203(h)(3) provides that 'the alien's petition shall automatically be converted to the appropriate category and the alien shall retain the original priority date issued upon receipt of the original petition.' Unlike sections 203(h)(1) and (2), which when read in tandem clearly define the universe of petitions that qualify for the 'delayed processing formula,' the language of section 203(h)(3) does not expressly state which petitions qualify for automatic conversion and retention of priority dates. Given this ambiguity, we must look to the legislative intent behind section 203(h)(3)."
Not so fast!
Both sections 203(h)(1) and 203(h)(3) use identical language in describing to whom they apply. Under the rules of statutory construction, if the same language is used in the same statute, it is presumed to have the same meaning.
Both sections, in describing who they apply to use the words "for purposes of subsections (a)(2)(A) and (d)".
Subsection (a)(2)(A) refers to beneficiaries of family 2A petitions while subsection (d) is much more expansive. It refers to derivative beneficiaries of all family-based, employment-based and lottery-based categories.
This seems crystal clear. So where is the ambiguity?
Consider the paragraph from Matter of Wang which is quoted above. Subsection (1) refers to subsection (2) which defines the words "for purposes of subsections (a)(2)(A) and (d)" exactly as we did above. So far, so good.
However, although the Board reads subsections (1) and (2) "in tandem", for some inexplicable reason, it elects to treat subsection (3) in isolation despite its reference to subsection (1) and its use of the identical language as to whom it applies.
The Board adopts the Government's curious argument that subsection 203(h)(3), unlike subsection 203(h)(1), applies only to derivative beneficiaries of 2A petitions, and not to any other derivative beneficiaries.
What the Board never even attempts to explain is why Congress uses the phrase "for purposes of (a)(2)(A) and (d)" if the clause only applies to 2A petitions. What then does the phrase "and (d)" mean?
And if section 203(h)(3) applies only to derivative beneficiaries of 2A petitions aging-out and becoming part of the 2B category, why does the subsection say that they automatically convert to the "appropriate category" as if there were more than one category to which they are able to convert to? The Board neglects to explain this.
It is counterintuitive that Congress would be more concerned about preserving family unity in 2A cases which involve families of permanent residents than in cases involving families of U.S. citizens.
Cases challenging the reasoning in Matter of Wang are currently pending in the U.S. Courts of Appeals for the 2nd, 5th and 9th Circuits. On August 16th, the government submitted an 88-page reply brief in the class action lawsuit pending in the 9th Circuit. In conjunction with the Law Office of Robert Reeves, we are working on a final reply brief which we will post online as soon as it is submitted to the Court. Our brief is due on October 5th.
3. Schedule of Shusterman's Upcoming Immigration Law Seminars
The 53rd Annual PIHRA Conference and Exhibition
Professionals in Human Resource Administration (PIHRA)
Pasadena Convention Center
Pasadena, California
September 22 – 11:10am
Topic: "Immigration and Foreign Workers
Los Angeles County Bar Association
Immigrant Legal Assistance Program
Los Angeles, California
September 30, 2010
Topic: "Introduction to Immigrant Visas"
34th Annual Conference on Immigration and Nationality Law
University of Texas School of Law
Austin, Texas
October 20-22
Topics: (1) Practice Tips for Immigration Lawyers
(2) Citizenship
(3) Ask the Experts Panel
AILA Texas Chapter Fall Conference
Gran Porto Real Resort
Playa Del Carmen, Mexico
November 5-6, 2010
Topic: Child Status Protection Act
23rd Annual AILA California Chapter CLE Conference
Monterey Marriott
Monterey, California
November 11-13, 2010
Beverly Hills Bar Association
Beverly Hills, California
January 27, 2011
Topic: "Social Media for Attorneys"
Pincus International
Los Angeles, California
March 4, 2011
4. Hollywood vs. USCIS: Adjudication of O and P Petitions by the USCIS

In 2008, all four Oscar winners in the acting categories went to foreign-born persons: Daniel Day-Lewis (Best Actor), Marion Cotillard (Best Actress), Javier Bardem (Best Supporting Actor) and Tilda Swinton (Best Supporting Actress).
Of course, these actors were all selected by their colleagues, and what do they know about acting? Imagine if the Oscar winners were voted upon by recognized experts in the field, i.e., the immigration examiners at the California Service Center (CSC). Fat chance that the Oscar winners would be a bunch of foreigners!
As an article in today's Los Angeles Times reveals, Hollywood is in an uproar against the USCIS and its restrictive policies. Many performances at prominent venues have had to be cancelled because CSC examiners have denied visas to performing groups.
Denial rates for O-1 petitions for persons of extraordinary ability have doubled between 2008 and today. Denial rates for P petitions for performers and athletes skyrocketed from 11% in 2008 to over 26% this year. And in an industry where delays may be tantamount to denials, the percentage of Requests for Evidence (RFEs) have more than doubled during the same period.
Another problem is long processing times. A spokesperson for the Los Angeles Philharmonic complains that they are forced to pay premium processing fees to the USCIS which is imposing unnecessary financial burdens on the orchestra. Are USCIS examiners sufficiently-trained to separate the wheat from the chaff when adjudicating O and P petitions? One wonders.
I vividly remember fighting with the USCIS a few years ago over whether a pitcher for the Arizona Diamondbacks should be classified as a person of extraordinary ability. He was making over $4 million a year, and had been in the majors for over 10 years. Yet, this did not stop the examiner from sending out RFEs asking how his salary compared with that of the two highest paid pitchers in the major leagues. Is that really the test? I had to restrain myself from asking how $4 million per year compared with the examiner's salary.
Eventually, the examiner denied the petition. The next day, we filed an appeal. A few days later, the USCIS reversed its decision and granted the petition. Maybe a supervisor took a closer look at the petition.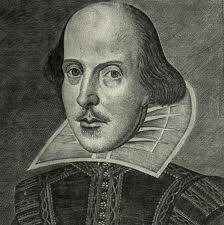 USCIS Commissioner Alejandro Mayorkas is investigating the higher O and P denial and RFE rates, and the long processing times. He states that "the community deserves consistency. These are our customers, and we are committed to improving customer service."
I agree. Tis well it were done quickly.
5. Success Story: Contesting the Prevailing Wage – Do the Math!
In March 2010, we submitted a PERM Form ETA-9089 labor certification application on behalf of an employer in Florida seeking to sponsor a worker for legal permanent resident status.
In July 2010, the U.S. Department of Labor (DOL) denied the application indicating that the prevailing wage and the wage offered for the job did not meet the prevailing wage according to the Occupational Employment Statistics (OES) Online Wage Library. The DOL's denial notice stated,
"According to the Online Wage Library (OES) for 7/2009-6/2010, the Level I (F.4.) prevailing wage for code 11-3031.00 in Lee County is $56,784 per year and not $2,184 bi-weekly (F.5.), which equals $52,416 per year. As the prevailing wage provided on the form does not match the OES wage data, and the OES wage data is higher than the prevailing wage provided on ETA Form 9089, the application is denied."
All jobs for which labor certification is sought must be offered at a wage equal to or more than the "prevailing wage" for similarly employed workers. Employers seeking to file an application for labor certification must first obtain a prevailing wage determination (PWD) from the DOL. Until recently the state workforce agency (SWA) with jurisdiction over the worksite was responsible for issuing PWDs.
In this case, the Florida SWA had issued a PWD indicating the prevailing wage was $2,184.00 bi-weekly.
Our review of the application and the DOL's denial notice revealed that the government had miscalculated the prevailing wage data. The DOL has erroneously multiplied the biweekly prevailing wage by 24 instead of 26 to calculate the "per year" wage.
In our response, we explained that with each year having 52 weeks, a biweekly wage is paid 26 times each year not 24. By multiplying the biweekly PWD (and the wage offered) as indicated on the ETA Form 9089 ($2,184.00) by 26 instead of 24, it was clearly demonstrated that the offered wage was equal to the prevailing wage and the wage the employer was offering to pay the alien to begin working in the permanent position met the prevailing wage.
The DOL considered our arguments, reversed their earlier decision and approved the PERM application a few weeks later.
Read more of our Immigration Success Stories.
6. Immigration Trivia Quiz
Quiz Removed
7. Ask Mr. Shusterman: ICE to Dismiss Up to 17,000 Removal Cases

On August 20, John Morton, the Assistant Secretary of the U.S. Immigration and Customs Enforcement (ICE), released a memorandum entitled "Guidance Regarding the Handling of Removal Proceedings of Aliens with Pending or Approved Application or Petitions".
The memorandum applies to persons in removal proceedings who meet the following criteria:
The alien must be the subject of an application or petition with USCIS to include a current priority date, if required, for adjustment of status;
The alien appears eligible for relief as a matter of law and in the exercise of discretion;
The alien must present a completed "Application to Register Permanent Residence or Adjust Status (Form I-485)", if required; and
The alien beneficiary must be statutorily eligible for adjustment of status (a waiver must be available for any ground of inadmissibility).
In such cases, the ICE Attorney will ask that the Immigration Judge dismiss the removal proceedings without prejudice to the government requesting that the alien be removed from the United States if his application or petition is denied by the USCIS.
ICE will request that the USCIS rule on the pending petition/application within 30 to 45 days.
The ICE attorney will not request that the case be transferred to the USCIS if "there are any investigations or serious, adverse factors weighing against the dismissal of proceedings. Adverse factors include, but are not limited to, criminal convictions, evidence of fraud or other criminal misconduct, and national security and other public safety considerations."
What would a typical case covered by this memo look like?
Juan, an overstay visitor to the U.S. was placed under removal proceedings by ICE when his wife Julia, a lawful permanent resident, petitioned for him to become a permanent resident of the U.S. The couple has been married for four years, and are the parents of two U.S. children.
Last week, Julia was sworn-in as a U.S. citizen. This makes her husband immediately eligible to become a green card holder. Juan is a construction worker, the family's breadwinner and has no criminal record.
The question is, should the already overburdened Immigration Judges have to decide Juan's application for adjustment of status or should the case be transferred to the USCIS to resolve?
Consider that 200+ Immigration Judges across the country have a backlog of nearly 250,000 pending deportation cases, some of which involve criminals and those who have committed immigration fraud. Coping with over 1,000 cases per year creates huge problems. A legal issue is raised in the case of a person with a drug trafficking conviction, and the Judge is forced to postpone the case and allow the person to remain in the U.S. for a year or more while he reschedules the case for a "merits" hearing. In simple English, the present system does not allow the Judge to focus on the "bad guys".
It is estimated that the August 20th memo will permit up to 17,000 cases to be removed from the Court's backlog and transferred to the USCIS. True, this reduces the backlog by less than ten percent, but it is a step in the right direction.
Of course, with the 2010 midterm elections in full swing, Senator Grassley (R-IN) and various anti-immigration groups call this an example of the Administration's refusal to enforce our immigration laws.
This former INS Trial Attorney (1976-82) calls it "simple common sense". It's time for the critics of the ICE memo to chill.
Do you have immigration questions of general interest to our readers? If your question is neither short nor general, please schedule a 30-minute legal consultation with me.
8. Immigration Government Processing Times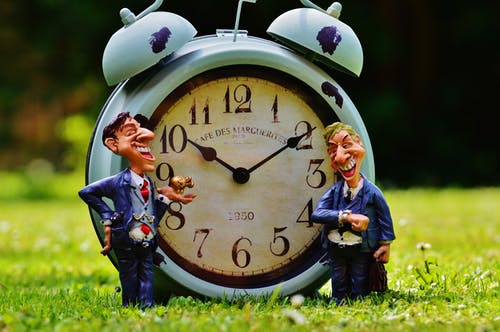 We link to the most recent immigration waiting times for each of the four USCIS Service Centers, the National Benefits Center and the Administrative Appeals Office. We also link to the processing times of all of the 83 USCIS District Offices and Sub-offices. We link to the Labor Department's page entitled "Processing dates for labor certification applications". Finally, we link to the State Department's "Visa Wait Times" page.
9. "Back Door Amnesty"? I Don't Think So. Let's Try Reading the Memo

On July 29, the National Review Online broke the story about a leaked USCIS memo entitled "Administrative Alternatives to Comprehensive Immigration Reform".
Immediately, Senate Republicans went on the attack. Senator Charles Grassley (R-Iowa) did not hesitate to invoke the dreaded "A word": "This memo give credence to our concerns that the administration will go to great lengths to circumvent Congress and unilaterally execute a back door amnesty plan."
A "back door amnesty plan"? Whoa!
Now, wouldn't that be a great issue for the Republicans in the November elections? However, Senator Grassley must be hoping that people will not take the time to read the memo. His quote has more spin than the Shirley Sherrod smear.
It's time to get back to basics. What does the memo actually say?
It begins with the following statement of purpose: "This memorandum offers administrative relief options to promote family unity, foster economic growth, achieve significant process improvements and reduce the threat of removal for certain individuals present in the United States without authorization. It includes recommendations regarding implementation timeframes and required resources."
The memo suggests that "to promote family unity", the USCIS could re-interpret two previous agency memos to enable persons who entered the U.S. without inspection and were later granted Temporary Protected Status (TPS) to be paroled in order to allow them to adjust their status. Would this be a back door amnesty for a few hundred thousand persons in TPS status?
Consider a person who entered the U.S. from El Salvador many years ago and was granted TPS. In accordance with the law, he was granted employment authorization, and has been working and paying taxes in the U.S. since then. A few years ago, he married a citizen of the U.S. and they have two children together, a son and a daughter. However, despite his legal status in the U.S., he will never be able to adjust his status to permanent resident. As the memo suggests, if the USCIS deemed him to be a parolee, he would be able to adjust his status and eventually apply to become a citizen. Problem solved. The family would no longer have to worry about him having to leave the U.S. This would be the just and humane thing to do, and is light years away from granting him amnesty. The number of persons with TPS who would be eligible to adjust status in the U.S. would be a small fraction of the total.
The memo also proposes increased cooperation between the USCIS and the Department of Commerce to encourage persons to participate in the immigration investor (EB-5) program in order to create jobs for American workers. It also recommends considering the expansion of the "dual intent" concept to cover long-term nonimmigrants in F, O, TN, P and E status.
The memo proposes extending employment authorization to the spouses of certain skilled workers. For example, the memo specifically refers to H-1B professional workers who have been sponsored for permanent residence, and have extended their status beyond six years under AC-21. Their spouses would finally be able to receive employment authorization.
The USCIS has always had the authority to define what constitutes "extreme hardship" for the purpose of obtaining waivers of the 3 and 10 year bars. Under the previous administration, the standards for demonstrating the requisite amount of hardship were so high and uncertain that many persons were separated from their spouses, parents and children because some officer determined that the hardship that they would suffer from being separated from their families for 3-10 years was not "extreme". The memo suggests that the USCIS issue guidance or a regulation reducing this standard in order to promote family unity.
The memo also proposes expanding the existing "grace periods" for persons with temporary working visas to wind up their affairs in the U.S. from 10 days to a more reasonable period of time. It would increase revenues for the agency by increasing the number of employment-based applications and petitions eligible for premium processing.
Finally, it is well-known that every law enforcement agency is entitled to exercise "prosecutorial discretion". I don't seem to recall Senator Grassley, or any other Senator for that matter, going to the press when INS Commissioner Doris Meissner issued a prosecutorial discretion memo in 2000, when ICE's William Howard did so in 2005 or when ICE Chief Julie Myers followed suit in 2007.
Suggesting that USCIS may want to exercise prosecutorial discretion not to issue Notices to Appear to persons who would be eligible for benefits under the DREAM Act is not exactly a radical idea given that ICE already grants deferred action to many of these students. If they are not going to be deported, does it make sense to expend precious time and resources to put them through long and complicated removal proceedings? To this former INS prosecutor, this seems like a no-brainer. The Immigration Courts are already burdened with ever-increasing backlogs. Let's focus on deporting criminals and drug dealers, not honor students who grew up in the U.S.
The government assures us that this is only an internal memo generated to promote discussion of the issues. Yet anti-immigrant zealots and those with political motives are trying to frighten voters by stating that this rather innocuous memo is part of a nefarious plot to eliminate our borders and seize power from Congress. In reality, the memo merely carries on the long tradition of administrative agencies exercising their discretion to improve the way that they implement their legal responsibilities, and it proposes doing so in a measured and incremental way.
I suggest that everyone take a deep breath and allow the USCIS to do its job.
10. Winner of our August 2010 Immigration Trivia Quiz
Quiz Removed
Below is the winning entry:
Dear Mr. Shusterman,
The answers to the quiz are:
Joanna Gleason, Born in Winnipeg , Canada
Alan Cumming, Born in Aberfeldy , Scotland
Lupe Vélez, Born in San Luis Potosí , Mexico
Heather Headley, Born in Barataria , Trinidad and Tobago
My name is JP. I'm an immigrant… I'm originally from Thailand and have been living in San Francisco Bay Area for 20+ years. I am a freelance graphic designer. I solved the quiz by searching on the internet from various sites. I have been a subscriber for only about 7-8 months but have been visiting your website for many years.
Regards,
JP
Congratulations JP! I look forward to speaking with you,
Carl Shusterman
Certified Specialist in Immigration Law, State Bar of California (1988 – present)
Former U.S. Immigration & Naturalization Service Trial Attorney (1976-82)
Board of Governors, American Immigration Lawyers Association (1988-97)
Phone: (213) 623-4592 Fax: (213) 623-3720
Law Offices of Carl Shusterman, 600 Wilshire Blvd., Suite 1550
Los Angeles, California 90017
Newsletter US Immigration Update September 2010 – Quick Links
About Us
Back Issues of Our Newsletter
Citizenship
Client Testimonials
Forms Download
Green Cards
Job Search
PERM
Processing Times
Schedule a Legal Consultation
Subscribe to Our Newsletter
Success Stories
Temporary Visas
Visa Bulletin
September 1, 2010
Disclaimer: This newsletter is not intended to establish an attorney-client relationship. All information contained in this newsletter is generalized. Any reliance on information contained herein is taken at your own risk.