Volume Sixteen, Number Two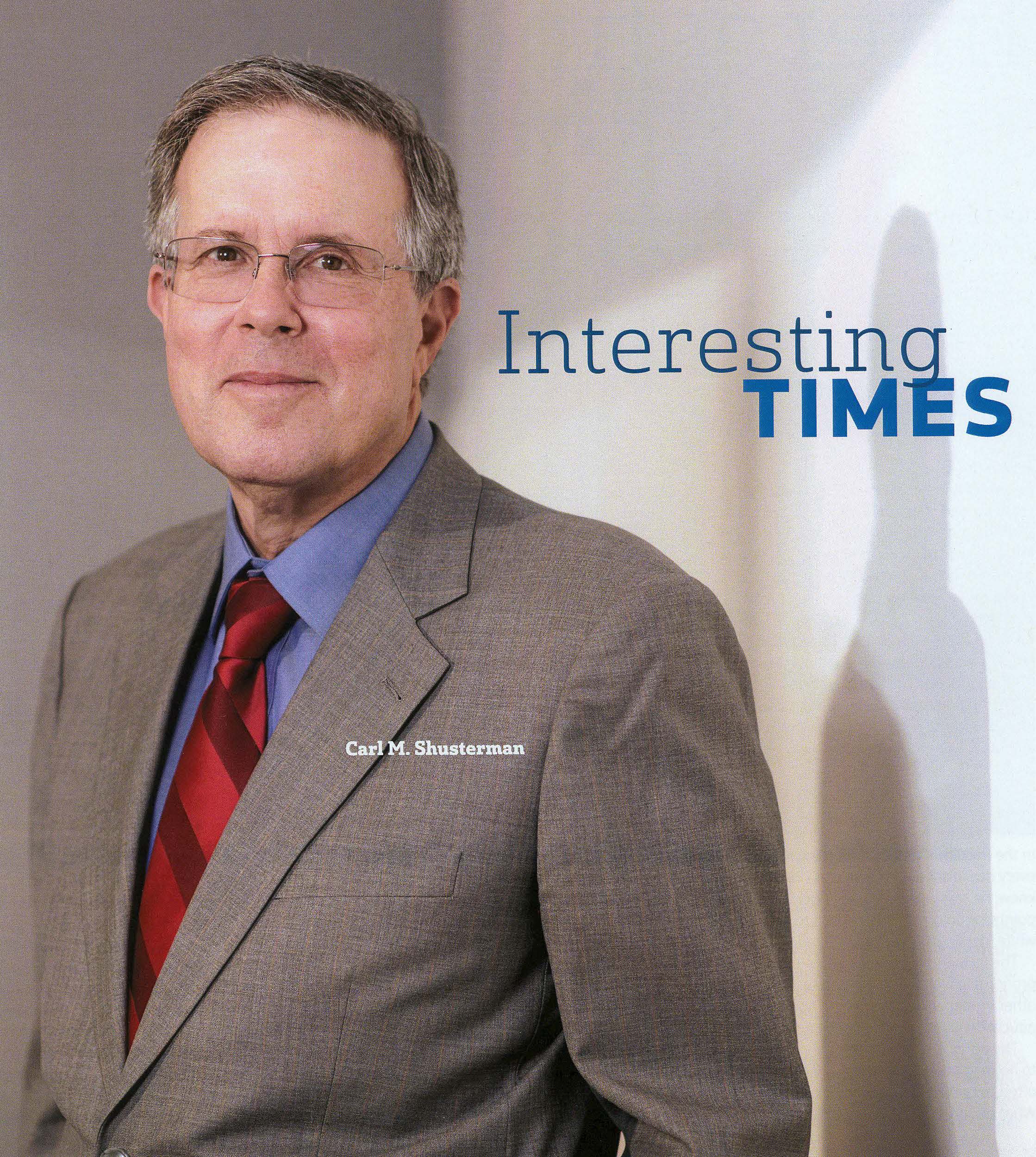 Special Message: With increased privacy and security concerns around the inbox, mostly due to viruses and spam, delivering our monthly newsletter to your e-mail address presents many challenges. Sometimes you don't receive our newsletter. However, if you add our e-mail address to your address book or safe list, this should insure that our newsletter will not end up in your junk mail.
SHUSTERMAN'S IMMIGRATION UPDATE is the Web's most popular e-mail newsletter regarding U.S. immigration laws and procedures with over 40,000 subscribers located in more than 150 countries. It is written by a former INS Trial Attorney (1976-82) with over 30 years of experience practicing immigration law.
Published by the Law Offices of Carl Shusterman, 600 Wilshire Boulevard, Suite 1550, Los Angeles, California, 90017. Phone: (213) 623-4592 x0
Join our 60,000 readers in 150 countries by subscribing to our free, monthly e-mail newsletter, SHUSTERMAN'S IMMIGRATION UPDATE.
Join our new Immigration Facebook Page and receive daily updates on the latest events and stories regarding immigration laws and policies.
Follow our free weekly Blog Posts commenting on the latest developments in the immigration world.
Subscribe to receive our free "How-To" Immigration Videos.
Disclaimer: This newsletter is not intended to establish an attorney-client relationship. All information contained in this newsletter is generalized. Any reliance on information contained herein is taken at your own risk.
Client Reviews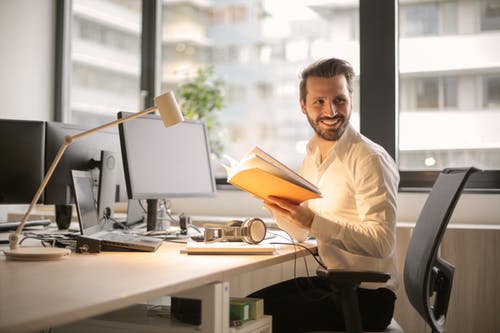 Outstanding Service
"I have been dealing with immigration lawyers for almost a decade. This office is by far the best office I have worked with."
- Faras Shakir, Detroit, Michigan
Read More Reviews
Zoom Consultations Available!
Newsletter US Immigration Update February 2011
TABLE OF CONTENTS:
1. State Department Visa Bulletin for February 2011 – Frozen in Time
2. A Chance to Reform our Legal Immigration System
3. Schedule of Shusterman's Upcoming Immigration Law Seminars
4. Employers Immigration Guide: Maintaining a Public Disclosure File
5. Success Story: Immigration Judge Grants I-601 Fraud Waiver
6. Immigration Trivia Quiz: Molding New Futures, Immigrant Sculptors
7. Ask Mr. Shusterman: Green Cards for Persons of Extraordinary Ability
8. Immigration Government Processing Times
9. What is a National Interest Waiver and how can it get me a Green Card?
10. Winner of our January 2011 Immigration Trivia Quiz
NEWS FLASHES:
Affidavits of Support – On January 26, HHS' new Poverty Income Guidelines became effective. These guidelines determine the level of income a person needs to submit an affidavit of support for an intending immigrant.
CIR Bill Introduced in Senate – On January 25, Majority Leader Harry Reid (D- NV), joined by 9 co-sponsors, introduced the "Reform America's Broken Immigration System Act" (S.6) in the Senate. Since there is not a single Republican Senator co-sponsoring this bill, chances that it will be enacted into law in 2011 or 2012 are very slim.
EB-5 Investors – The number of approved EB-5 Regional Centers continues to grow at a rapid pace. The number is now over 120. The number of EB-5 applicants and the number of I-526 approvals is also growing while the processing times for EB-5 petitions are now down to 5 months. In the near future, USCIS will post an EB-5 FAQ on its website. A lot of interesting statistics were revealed by the government in the most recent USCIS EB-5 Stakeholder Meeting.
GAO Study of H-1B Program – In January 2011, the General Accountability Office (GAO) released a report entitled "H-1B Visa Program: Reforms are Needed to Minimize the Risks and Costs of Current Program". Interestingly, despite criticism for some critics of the program, the GAO finds that the salaries of U.S. workers and H-1B workers are comparable.
H-1B Cap Reached – On January 27, the USCIS announced that the General H-1B Cap was reached on the previous day. The Masters Cap was reached on December 24, 2010. See our tables and charts tracking both the General Cap (65,000) and the Masters Cap (20,000). The USCIS will start accepting H-1B petitions under the General and the Masters Cap for fiscal year 2012 starting on April 1, 2011.
H-2A and H-2B: New Countries – On January 14, the USCIS designated a number of new countries whose citizens may participate in the H-2A and H-2B programs.
House of Representatives – New Immigration Subcommittee Chairman – In a surprise move, the leadership passed over the ranking member of the subcommittee and named Rep. Elton Gallegly (R-CA) as the new Chairman of the House Immigration Subcommittee. Rep. Gallegly is one of the leading immigration restrictionists in the House of Representatives.
I-9 Handbook for Employers Updated – On January 5, the USCIS published an updated version of its I-9 Handbook for Employers. The agency declined to change its cumbersome documentation requirements for F-1 "cap gap" students. However, it simplified its guidance for H-1B employees in AC-21 portability situations.
Immigration "How-To" Videos – Our 30 "How-To" Immigration Videos have been seen almost 155,000 times. Subjects include how to obtain a green card, how to become a U.S. citizen, how to win your case in immigration court and how to select an immigration attorney. Our video "Green Cards through Marriage" has been viewed almost 58,000 times. Take advantage of this free resource.
L-1B Specialized Knowledge Memo – On January 11, the State Department published a memorandum which seems to impose a restrictive approach on how the phrase "specialized knowledge" is to be interpreted for L-1B purposes.
Survivors Law Implemented by USCIS – For many years, USCIS maintained that the law did not permit the beneficiary of a visa petition to continue with the green card process if the petitioner died while the petition was pending. On December 16, 2010, the USCIS implemented a law signed by President Obama on October 28, 2009 extending immigration benefits to certain surviving beneficiaries of immigrant and other petitions where either the petitioner or the principal beneficiary dies before the surviving beneficiaries are able to adjust their status to permanent residents. The new section, 204(l) of the INA, permits the approval of a visa petition or refugee/asylee relative petition, as well as any adjustment application and related applications, if the person seeking the benefit meets certain criteria. With regard to the retroactive effect of the new law, the USCIS states that "Section 204(l) applies to a petition or application adjudicated on or after October 28, 2009, even if the qualifying relative died before October 28, 2009. If a petition or application was denied on or after October 28, 2009, without considering the effect of section 204(l), and section 204(l) could have permitted approval, USCIS must, on its own motion, reopen the case for a new decision in light of section 204(l)".
USCIS Newsletter – We link to the January 2011 issue of "Straight from the Source", USCIS' monthly newsletter.
1. State Department Visa Bulletin for February 2011
For over 3.5 million persons waiting in line to become permanent residents of the United States, the February 2011 Visa Bulletin signals yet another month of frustration. The numbers seem to be frozen in time.
In the family categories, the worldwide visa numbers for the 1st, 2A, 2B and 3rd preference categories all failed to advance a single day. For persons in the 4th preference category, the news was much, much worse: the waiting time increased from 9 to 11 years.
For persons in the already heavily backlogged family categories from the Philippines and Mexico, the advances were minimal, and for those born in the Dominican Republic, at least two of the family categories retrogressed by a number of years.
The situation was only slightly better in the worldwide employment- based categories. The wait increased in the worldwide EB-3 category (professionals, skilled and unskilled workers). The waiting times increased in the China and India EB-2 and EB-3 categories and decreased slightly in the heavily backlogged Mexican EB-3 category.
The following charts tell the story:
FAMILY CATEGORIES
| Categories | Worldwide | Dominican Republic | Mexico | Philippines |
| --- | --- | --- | --- | --- |
| 1st | 1-01-05 | 1-01-05 | 1-22-93 | 8-01-94 |
| 2A | 1-01-08 | 1-01-08 | 4-01-05 | 1-01-08 |
| 2B | 4-15-03 | 1-01-97 | 7-01-97 | 6-01-99 |
| 3rd | 1-01-01 | 1-01-01 | 11-22-92 | 10-22-91 |
| 4th | 1-01-00 | 1-01-00 | 11-22-92 | 1-15-88 |
EMPLOYMENT CATEGORIES
| Categories | Worldwide | China (PRC) | India | Mexico | Philippines |
| --- | --- | --- | --- | --- | --- |
| 1st | Current | Current | Current | Current | Current |
| 2nd | Current | 7-01-06 | 5-8-06 | Current | Current |
| 3rd | 4-01-05 | 1-01-04 | 2-22-02 | 5-01-03 | 5-01-03 |
| Unskilled | 5-01-03 | 4-22-03 | 2-22-02 | 5-01-03 | 5-01-03 |
| 4th | Current | Current | Current | Current | Current |
| Religious | Current | Current | Current | Current | Current |
| 5th | Current | Current | Current | Current | Current |
Nor is the situation bound to improve anytime soon. The State Department warns of further retrogression in the family-based categories:
"D. RETROGRESSION OF FAMILY CUT-OFF DATES
Continued heavy applicant demand for numbers in the Family Fourth preference category has required the retrogression of the Worldwide, China- mainland born, Dominican Republic, and India cut-off date for the month of February.
It has also been necessary to retrogress the Dominican Republic F2B category for the month of February.
Further retrogressions cannot be ruled out should demand continue at the current levels for some categories and countries.
Please Note: Applicants entitled to immigrant status become documentarily qualified at their own initiative and convenience. By no means has every applicant with a priority date earlier than a prevailing cut-off date been processed for final visa action. On the contrary, visa allotments are made only on the basis of the total applicants reported documentarily qualified each month, compared with the amount of available numbers. For example, during the past month, over 17,300 of the applicants who have become documentarily qualified in the Family preference categories have priority dates earlier than the cut-off dates established for January. Demand for visa numbers can fluctuate from one month to another, with the inevitable impact on cut-off dates.
Following are examples of possible cut-off date actions based on demand:"
Numbers Available
Demand with Priority Dates
Prior to the Current Cut-off
Next Month's Cut-off Date Will
3,000
1,000
Advance
3,000
3,000
Remain the Same
3,000
5,000
Retrogress
2. A Chance to Reform our Legal Immigration System
Think that the Democrats and Republicans in Congress will never be able to agree about immigration policy?
Better think again!
When I started working as an immigration attorney, Jerry Ford was the President of the United States. Over the past 35 years, despite their differences, I have seen the two parties unite to pass many positive immigration laws.
Yes, I know the parties are so divided on the issue of what to do about illegal immigrants in the U.S. that a few weeks ago they could not even manage to pass the DREAM Act, a relative "no-brainer".
However, when it comes to reforming the legal immigration system, things are very different. In the past few years, representatives from both parties have come together to pass dozens of bills providing immigration benefits including the Child Status Protection Act in 2002, the Nursing Relief for Disadvantaged Areas Reauthorization Act in 2005, the Physicians for Underserved Areas Act in 2007, and the bill that ended the Widow's Penalty in 2009.
So, what's on tap for 2011?
On January 6, 2011, Representative Darrell Issa (R-CA) introduced, H.R. 43 , a bill which would "amend the Immigration and Nationality Act to eliminate the diversity immigrant program and to re-allocate those visas to certain employment-based immigrants who obtain an advanced degree in the United States."
In simple English, the bill would eliminate the annual green card lottery and give the 55,000 green cards each year to foreign-born graduates of U.S. universities with advanced degrees in the sciences or in medicine.
With the employment-based second preference category (EB-2) backlogged for many years for persons born in India and mainland China, our country would benefit greatly if 55,000 more green cards were available annually for highly- educated people.
Sure, the bill could be tweaked to provide that the green cards could be given to anyone with an advanced degree, not just those with degrees from U.S. universities. Unused numbers should drop down to help those waiting in the EB-3 category. Also, the bill could be amended to increase or eliminate country quotas in the employment-based categories.
For many years, our country imported over 100,000 persons annually on H-1B temporary professional visas. Congress raised the H-1B quotas, but did not expand the employment-based preference numbers. The result was that hundreds of thousands of highly-educated immigrant workers came legally to the U.S., were sponsored by their U.S. employers for green cards, met all the qualifications and jumped through all the legal hoops, and are now stuck in lines that can only be measured not in years, but in decades.
If the United States wants to remain the world leader in the sciences, in medicine, in biotech and in information technology, we had better revise our immigration laws so that we continue to attract the worlds best and brightest.
H.R. 43 is a step in the right direction.
3. Schedule of Shusterman's Upcoming Immigration Law Seminars
Topic: "Immigration for Physicians"
Immigration Boot Camp
Pincus International
Los Angeles, California
March 4, 2011
My Topics:(1) Obtaining Permanent Residence (2) U.S. Citizenship
Los Angeles County Bar Association
Immigrant Legal Assistance Program
March 17, 2011, 8:30am
Topic: "Introduction to Immigrant Visas"
AILA Spring Conference
American Immigration Lawyers Association
Texas Chapter
Oklahoma City, Oklahoma
April 14-16, 2011
FBA 8th Annual Immigration Law Seminar
Federal Bar Association
Memphis, Tennessee
May 13-14, 2011
AILA Annual Conference on Immigration Law
American Immigration Lawyers Association
San Diego, California
June 15-18, 2011
Discussion Leader: "Child Status Protection Act"
American Payroll Association
Santa Barbara Area Chapter
San Barbara, California
August 25, 2011
Topic: "Immigration and Employment Law"
4. Employers Immigration Guide: Maintaining a Public Disclosure File
An employer seeking to hire an H-1B nonimmigrant worker must establish, and be prepared for inspection of, a public disclosure file for each Labor Condition Application (LCA) filed and certified by the Department of Labor (DOL). The public disclosure file is a way for a company hiring foreign workers to demonstrate that an employee was hired in a manner consistent with the Department of Labor's specifications.
The DOL dictates that the employer must maintain the public disclosure file at the worksite or the principal place of business within one working day of filing the Labor Condition Application and until at least one year beyond the expiration date of the LCA.
The employers are not required to dole out copies of these documents to the public, but any member of the public who requests to see the documents must be allowed to capture the information (e.g., through transcription, scanning, or taking photographs).
For most H-1B employers, the public disclosure file (sometimes called a public inspection file or public access file) must contain the following:
A copy of the certified LCA including cover pages;
Documents providing the wage rate paid to the H-1B nonimmigrant worker;
Method used to establish the "actual wage," including any periodic increases which the system may provide;
Prevailing wage rate and a general description of the methodology of the source;
Documents showing satisfaction of the union/employee notification requirements;
Summary of benefits offered to U. S. workers and H-1B workers; and
Where the employer utilizes the definition of "single employer" in the Internal Revenue Code (IRC), a list of any entities included as part of the single employer in making the determination as to its H-1B-dependency status.
In the event of a corporate change, the public inspection file must also contain:
A sworn statement by a successor entity accepting all liabilities of predecessor entity;
Affected LCA number(s) and effective date(s);
Description of the successor entity's actual wage system; and
The successor entity's employer identification number.
In addition to the public disclosure file, all H-1B employers must also maintain and make available to the DOL upon request the name, address, occupation, and social security number of all H-1B workers and any other worker in the same occupation at the place of employment. The DOL may also ask for the rate of pay, hours worked (if hourly or part-time), gross pay, deductions, and net pay for all H-1B workers and any other workers in the same occupation.
Those employers who have been determined to be "willful violators" , are H-1B dependent, or are TARP/Federal Reserve Chapter 13 recipients must also follow some additional requirements for the public disclosure file.
Most LCA compliance investigations are initiated by the DOL as a result of a complaint made by a recently-terminated employee, a current employee, or a competitor. Recently, we have also received reports of seemingly-random DOL audits.
When violations of the LCA regulations are found, the DOL may assess civil money penalties ranging from $1,000 to $35,000 per violation, depending on the type and severity of the violation. The DOL may also impose other remedies, including payment of back wages to employees.
Violations of the Labor Condition Application, including a failure to show a public disclosure file, can bar an employer from future access to the H-1B program as well as to other nonimmigrant and immigrant programs for a period of at least one year and as many as three years depending on the nature of the violation.
LCA compliance is serious business and the need for an H-1B employer to maintain proper public disclosure files can not be stressed enough. Having the proper foresight to organize the necessary documents before the DOL asks for them is very important, both for your company's standing with the DOL, and to avoid paying thousands of dollars in penalties.
5. Success Story: Immigration Judge Grants I-601 Fraud Waiver
Over 10 years ago, Mrs. Mali (not her real name) made a serious mistake. When she was denied a temporary visa to visit the U.S., she purchased a fraudulent visitor's visa and a passport under a phony name. She entered the United States without any trouble. The picture on the false passport was her own and she began a life here. She began working and eventually fell in love and got married to a U.S. citizen. She never thought that the manner of her entry would give her immigration problems.
Mrs. Mali ran into trouble when she applied for a green card through marriage. The application for adjustment of status asks the applicant for how he or she entered the U.S. and if the person used any other names. On this form, she admitted that she had entered with a fraudulent visitor's visa. She probably would have fared worse if she had omitted the entry information, which would suggest that she had entered without inspection – an application for adjustment of status's death sentence, so to speak.
Mrs. Mali was denied a green card at her interview. The USCIS told her attorney that Mrs. Mali needed to file an application to waive her fraudulent entry into the U.S. This I-601 application needed to be submitted with evidence that although the applicant is inadmissible, her inability to remain in the U.S. would result in extreme hardship to a spouse or parent who is a U.S. citizen or a legal permanent resident.
The attorney submitted the waiver application and evidence to show that Mrs. Mali and her husband's lives had been established in the U.S., and that having to return to the Philippines would impair her husband's economic livelihood. Although he was originally from the Philippines, he had lived in the US for many years and no longer had family ties in his native country.
The USCIS denied her waiver application and the Administrative Appeals Office (AAO) in Washington, D.C. denied her subsequent appeal due to a lack of evidence that Mr. Mali would suffer extreme hardship if he had to return to the Philippines. Because he is Filipino and speaks Tagalog, the hardship that he would suffer if he were forced to return to the Philippines was not deemed to be "extreme".
Mrs. Mali's case took a turn for the worse. She received a Notice to Appear in Immigration Court to see an Immigration Judge. The denial of her application for adjustment of status had triggered removal proceedings, which could lead to her deportation.
At this point, Mrs. Mali came to our law office to request a second opinion.
We reviewed her file and interviewed both Mr. and Mrs. Mali.  We ascertained some facts we believed would improve Mrs. Mali's waiver application. She and her husband had been undergoing in-vitro fertilization treatments in the U.S., which would be difficult to continue in her home country. Her mother, a legal permanent resident, had also recently come to live with them. She depended on her daughter and son-in-law for financial support and home care, and would suffer extreme hardship without her daughter.
Also, Mrs. Mali had experienced great success in her career as a registered nurse in the U.S. and had also performed volunteer work as a nurse for various organizations. She had been involved in various medical aid organizations; she had volunteered at the blood drive, was involved in a charity camp for children with heart problems, and donated to other organizations. Mrs. Mali's previous attorney had never asked her about her charitable activities.
With this additional evidence, we were able to convincingly demonstrate the extreme hardship that Mrs. Mali's husband and mother would suffer if she had to return to the Philippines and leave them behind. The I-601 waiver must show evidence that her husband and mother would experience extreme hardship not only if they had to return to the Philippines, but also in the event that she returned to the Philippines and her husband and mother were left in the U.S. without her. The new waiver application which we submitted included more evidence of extreme hardship in both scenarios.
While good works are not necessarily a deciding factor for the I-601 waiver, Mrs. Mali's volunteerism and philanthropy illustrated her commitment and ties to her new community here in the U.S. It certainly doesn't hurt to show that a person in removal proceedings is a contributing and valuable member of society, and that the charitable organizations she is supporting would suffer from her departure.
At the hearing, Mr. Mali testified that in the event of his wife's deportation, he would not be able to return with her to the Philippines. Due to financial hardship, he would need to continue working in the U.S. His testimony and the evidence that we compiled convinced the Immigration Judge that the removal of Mrs. Mali would cause extreme hardship to her husband and mother.
Mr. and Mrs. Mali and we were delighted when the Immigration Judge approved both the I-601 waiver and Mrs. Mali's application for adjustment of status. The government's attorney did not appeal the Judge's decision.
Read more of our Immigration Success Stories.
6. Immigration Trivia Quiz:
Quiz Removed.
7. Ask Mr. Shusterman: Green Cards for Persons of Extraordinary Ability
Extraordinary ability is one of those qualifiers used in immigration law that sounds abstract and difficult to define. Along with others, like "well-founded fear of persecution," and "extreme hardship," "extraordinary ability" could be defined in any number of ways, but the USCIS has attempted to tie it down with a list of concrete criteria.
According to the USCIS, an individual of extraordinary ability is one who belongs to that "small percentage" who has "risen to the very top of the field of endeavor". To be eligible for inclusion in this category, you must be able to demonstrate your extraordinary ability in the Sciences, Arts, Education, Business, or Athletics through sustained national or international acclaim. You must have extensive documentation to prove your achievements in the field.
Persons of extraordinary ability may become permanent residents without undergoing the labor-intensive PERM process. In fact, such persons do not even need an employer to submit a petition to the USCIS on their behalf since they are permitted to "self-petition". Furthermore, since there is no backlog in the EB-1 category, the person can submit an application for adjustment of status concurrently with the immigrant petition. Much like marriage to a U.S. citizen, the EB-1 category can be a "fast track" to legal permanent residency in the U.S.
To prove extraordinary ability in a field, the individual can provide evidence of a one-time achievement, such as winning a Nobel Prize. However, contrary to popular opinion, you do not necessarily have to be a Nobel prizewinner, an Oscar winner or an Olympic champion to be eligible for the EB-1 category. One of our most recent EB-1-approved clients was hesitant to apply because she didn't think that the category would apply to her, never having won a prestigious award.
Alternatively, a person can prove that they qualify as an Alien of Extraordinary Ability as a person who belongs to that "small percentage" of persons who have "risen to the very top of their field of endeavor" by demonstrating that they meet at least 3 of the 10 criteria. For example, we were able to get a green card through extraordinary ability for a scientist who works in the field of Molecular Biochemistry and Crystallography. We also successfully applied for a professional skateboarder under EB-1 who got his green card in just a few months.
If you think you may qualify as an Alien of Extraordinary Ability, you should consult with an experienced immigration attorney. If you are qualified and the petition is filed correctly, the EB-1 petition could save you several years of waiting for a green card.
Do you have immigration questions of general interest to our readers? Send them to
If your question is neither short nor general, please schedule a 30-minute legal consultation with me.
8. Immigration Government Processing Times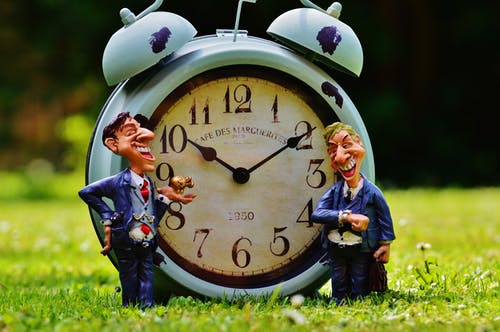 We link to the most recent immigration waiting times for each of the four USCIS Service Centers, the National Benefits Center and the Administrative Appeals Office. We also link to the processing times of all of the 83 USCIS District Offices and Sub-offices. We link to the Labor Department's page entitled "Processing dates for labor certification applications". Finally, we link to the State Department's "Visa Wait Times" page.
9. What is a National Interest Waiver and how can it get me a Green Card?
A National Interest Waiver (NIW), is a special type of employment-based immigration petition. Normally, those who qualify for the second employment-based category (EB-2) for workers holding advanced degrees, are subject to the labor certification requirement, which, while designed to protect the legal resident workforce from competition, involves several extra "hoops" for both the immigrant and his lawyer to jump through. However, if the person's employment is in the "national interest," there is an exception to the labor certification (PERM) requirement. Such an individual may file an Immigrant Visa Petition (I-140) without undergoing a labor certification process. A National Interest Waiver petition allows qualified individuals a chance to expedite their immigration process.
What are the requirements for filing under the National Interest Waiver?
The beneficiary must first fulfill the basic requirements for the EB-2 category: at least a Master's degree or a Bachelor's degree plus five years of progressive experience related to the profession. In addition, the USCIS is very selective in approving NIW petitions. In a 1998 decision entitled New York State Department of Transportation, the agency imposed very restrictive criteria for obtaining National Interest Waivers. The factors are as follows:
Whether the individual seeks to work in an area of "substantial intrinsic merit";
Whether the benefit of the alien's proposed activity "will be national" in scope; and
Whether the national interest would be adversely affected if a labor certification were required.
The third requirement listed is the most difficult to prove. One needs to demonstrate that when a foreign national is particularly distinguished in his or her field, the PERM process (labor certification) may be contrary to the national interest.
If there is a willing U.S. worker who meets the minimum qualifications for any given job, it is nearly impossible to obtain the approval of a PERM request since the PERM process requires an employer to prove that they tried and were unable to hire even a minimally-qualified U.S. worker for the position. In order to meet this criterion, one must prove not necessarily that there is a shortage in the field, but that hiring a minimally-qualified U.S. worker instead of an exceptionally-qualified foreign national, would be detrimental to the "national interest." In such special circumstances, the USCIS recognizes that the PERM process may present unnecessary roadblocks. For instance, if a distinguished scientist is working on a cure to a disease, it would be contrary to the national interest for the employer to hire a minimally-qualified U.S. worker for the position. In these kinds of special circumstances, the foreign national can apply for an NIW, and forego the PERM process altogether.
All applicants must show that granting the foreign national an NIW, and permanent residence, will benefit the national interest in the following ways:
The applicant will substantially and prospectively benefit the economy, educational welfare or cultural interest of the United States;
The applicant will continue to work in the field of expertise presented in the NIW petition;
The applicant's past record projects future benefits to the U.S. national interest.
What are the advantages of obtaining a National Interest Waiver?
There are two main advantages of the National Interest Waiver petition:
No need for Labor Certification: The Labor Certification under PERM can sometimes be a long process, which can take anywhere from 2 weeks to 2 years. In the current economic condition, Labor Certifications are not only arduous, but also difficult, given the high rate of unemployment.
No need for an employer to file an NIW application: A foreign national can self-petition for the NIW application, which means that the applicant does not need a job offer nor an employer to sponsor him in order to apply for a Green Card. This makes the process of becoming a permanent resident much simpler.
These two advantages can make the employment-based immigration process relatively easy. With the convenience of the self-petition without the stress of the labor certification, the NIW petition is an ideal way to immigrate if, of course, you can prove that your employment is in the national interest.
10. Winner of our January 2011 Immigration Trivia Quiz
Quiz Removed.
Carl Shusterman
Certified Specialist in Immigration Law, State Bar of California (1988 – present)
Former U.S. Immigration & Naturalization Service Trial Attorney (1976-82)
Board of Governors, American Immigration Lawyers Association (1988-97)
Phone: (213) 623-4592 Fax: (213) 623-3720
Law Offices of Carl Shusterman, 600 Wilshire Blvd., Suite 1550
Los Angeles, California 90017
"Today, there are hundreds of thousands of students excelling in our schools who are not American citizens. Some are the children of undocumented workers, who had nothing to do with the actions of their parents. They grew up as Americans and pledge allegiance to our flag, and yet live every day with the threat of deportation."
– President ObamaState of the Union AddressJanuary 25, 2011
Newsletter US Immigration Update February 2011 – Quick Links
Back Issues of Our Newsletter
Citizenship
Client Testimonials
Forms Download
Green Cards
Job Search
PERM
Processing Times
Schedule a Legal Consultation
Search Our Site
Subscribe to Our Newsletter
Success Stories
Temporary Visas
Visa Bulletin