Volume Twenty Three, Number Four
SHUSTERMAN'S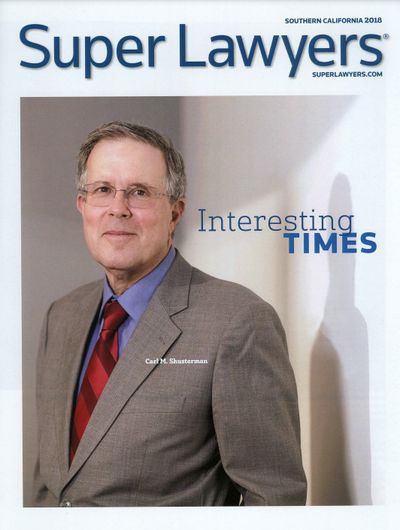 IMMIGRATION UPDATE is the Web's most popular e-mail newsletter regarding US immigration laws and procedures with over 60,000 subscribers located in more than 150 countries. It is written by a former INS Trial Attorney (1976-82) with over 40 years of experience practicing immigration law.
Published by the Law Offices of Carl Shusterman, 600 Wilshire Blvd, Suite 1550, Los Angeles, California, 90017. Phone: (213) 623-4592 x0.
Want to keep up to date with the latest changes in immigration laws, procedures, processing times and forms? Subscribe now to our Immigration Newsletter, join the conversation on our Facebook Page, follow our Blog Posts and subscribe to our "How-To" Immigration Videos.
Client Reviews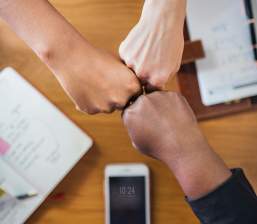 Great Work!
"We are very pleased by the services we get from the Law Offices of Carl Shusterman. Our experience in the past year with all our H1B renewals has been amazing, and we've obtained great results."
- KRG Technologies, Valencia, California
Read More Reviews
Zoom Consultations Available!
Shustermans Immigration Update April 2018
TABLE OF CONTENTS
1. Who Killed DACA? We'll Let You Decide
2. State Department Visa Bulletin for April 2018 & Predictions for FY2018
3. Immigration Government Processing Times
4. Facebook Live – Engage with Our Attorneys in Real Time and Remember to Bring Your Questions
5. Success Story: When Hard Work and Teamwork Lead to Happy Endings
6. Immigration Trivia Quiz: Immigration Makes America Great at 2018 Winter Olympics
7. Ask Mr. Shusterman: California's New Immigrant Worker Protection Act
8. Shusterman's Upcoming Immigration Seminars
9. Jobs & Green Cards for RNs & MedTechs: Free Legal Help!
10. No Winner for Our March Immigration Trivia Quiz
NEWS FLASHES
AIC Issues Practice Advisory on Motions for a Continuance – On March 22, the American Immigration Council (AIC) released a practice advisory on motions for a continuance for cases in removal proceedings. The advisory covers the basics of making the motion to addressing recent guidance from EOIR.
Attorney General Refers BIA Decision to Himself and Voids Decision – On March 5, US Attorney General Jeff Sessions referred the decision from the Matter of E-F-H-L to himself and voided the decision. The original BIA precedent decision regarding full hearings for asylum cases will be restored to the active docket in immigration court and rescheduled for another date.
BIA Changes Decision on Controlled Substance Act and State Offense Classification – On March 14, the Board of Immigration Appeals (BIA) determined that immigration adjudicators may consider more than one provision of the Controlled Substances Act in deciding whether a State offense would be punished as a felony under that Federal law and therefore an aggravated felony. Aggravated felons are removable and have very few options for relief from removal. The case permits immigration to apply a broader scope as to what controlled substance convictions qualify.
Emergency Stay of Removal – On March 1, the Executive Office for Immigration Review (EOIR) released a fact sheet on BIA emergency stay requests, including contact information and how an emergency stay request is made.
E-Verify Modernization – On March 26, USCIS rolled new E-Verify case processing functions and modernized user interface. These include (1) enhanced usability features; (2) a streamlined process for creating and managing cases to increase the speed and accuracy of verification results; (3) modernized data matching process to reduce Tentative Nonconfirmations; (3) improved overall data integrity and system compliance; and (4) transfer of case data to a new modernized system.
H-1B Approvals for FY2017 – On March 2, USCIS released a spreadsheet of H-1B petition approvals during fiscal year 2017 with the name of the petitioning employer, the number of petitions approved, the average salary of the beneficiaries and more. The top 4 petitioners, all of whom are outsourcing firms, accounted for about 65,000 approvals with an average salaries in the $73,000-86,000 range. Further down the list were US employers like Amazon, Microsoft, Google, Intel and Apple who received about 15,000 approvals combined although the average salaries ranged from $118,000 to $142,000 per year.
H-1B Fiscal Year 2019 Cap Season –

USCIS has added a page to their website advising employers and employees how to prepare for H-1B petition filings in April 2018.
L-1A Approvals for FY2017 – USCIS also released a spreadsheet of L-1A and L-1B approvals for fiscal year 2017. Outsourcing firms led the list. However, USCIS did not release any salary information.
Trump Travel Ban Waiver Process Challenged in Lawsuit – On March 6, it was reported that only 1-2% of persons who are citizens of countries listed in President Trump's Travel Ban 3.0 have been granted waivers in order to travel to the US. On March 13, Vazehrad v. Trump, a class action lawsuit was filed in Federal Court challenging the travel ban waiver process.
Supreme Court to Decide on Immigration Bond Hearings – On March 19, Supreme Court announced it would review whether non-citizens convicted of criminal offenses become exempt from mandatory detention if, after they are released from criminal custody, DHS does not take them into immigration custody immediately.
USCIS Announces Extension Syrian TPS for Another 18 Months – On March 5, USCIS announced the time frame for Syrian Temporary Protected Status to be extended for 18 months through September 30, 2019. The re-registration period for current Syrian TPS beneficiaries will fall between March 5, 2018 and May 4, 2018.
USCIS Announces Stakeholder Quarterly Meeting for Asylum Division – On May 1, USCIS will hold a meeting for updates regarding their Asylum Division. Stakeholders may attend this meeting in D.C. in person or may listen via teleconference.
USCIS Announces Website Improvements – On March 13, the USCIS released a new look for the homepage and website header of uscis.gov to help viewers navigate the website more easily.
USCIS to Suspend Premium Processing for FY 2019 H-1B Cap Petitions – On March 20, USCIS announced they will temporarily suspend premium processing for H-1B petitions that are subject to the FY 2019 cap. The temporary suspension will begin April 2, 2018 and premium processing will resume after September 10, 2018.
1. Who Killed DACA? We'll Let You Decide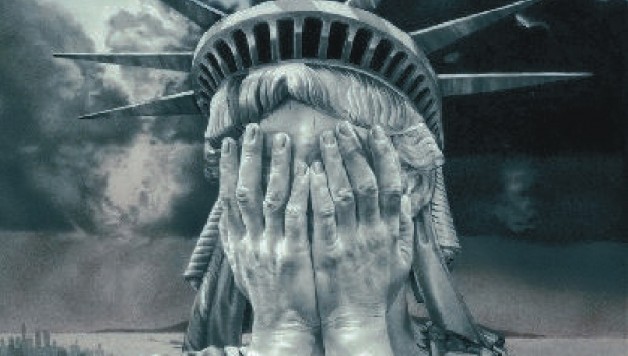 Back in the 1970s and 1980s when I worked for the Immigration and Naturalization Service (INS) and before, Congress and the President were not polarized on the issue of immigration.
The landmark Immigration and Nationality Act of 1965, which totally revolutionized our immigration system, was passed by a bipartisan supermajority in Congress. 85% of the Republicans and 74% of the Democrats voted for passage of the bill.
The Immigration Reform and Control Act of 1986 which was signed by President Reagan passed the Senate by a 63-24 margin and the House by a vote of 238 to 173.
The Immigration Act of 1990 which was sponsored by Senator Edward Kennedy, a Democrat, and signed into law by President George H.W. Bush, a Republican, received overwhelming bipartisan support in Congress.
Fast forward to 2013. A bipartisan group of Senators propose the Border Security, Economic Opportunity, and Immigration Modernization Act. The bill passes the Senate by a 68-32 margin, but was not voted upon by the House.
Frustrated by the lack of progress on immigration issues in Congress, President Obama promulgated DACA in 2012 via an Executive Order. Campaigning for President in 2016, candidate Trump vowed to abolish DACA since he did not believe that President Obama had the authority to enact such an order.
"We're going to work something out that's going to make people happy and proud," Trump told TIME magazine in an interview in November 2016 after he had been elected. "They got brought here at a very young age, they've worked here, they've gone to school here. Some were good students. Some have wonderful jobs. And they're in never-never land because they don't know what's going to happen."
In September 2017, the Trump Administration abolished DACA, but gave Congress until March 5, 2018 to pass legislation to help the Dreamers.
In January 2018, President Trump held a meeting with Members of Congress regarding various immigration issues. Senator Feinstein (D-CA) asked the President "What about a clean DACA bill now, with a commitment that we go into a comprehensive immigration reform procedure?" President Trump replied as follows: "I would like to do that. Go ahead. I think a lot of people would like to see that, but I think we have to do DACA first."
However, as time moved on, despite strong popular support for helping the Dreamers, Trump announced that his price for assisting the Dreamers would be a bill which would allocate $25 billion to build a border wall, funds to hire over 10,000 additional ICE and CBP officers and support of a bill to cut legal immigration to the US by 50%. Each of these proposals were unacceptable to most Democrats and to a number of Republicans.
Prior to the March 5th DACA deadline, the Senate voted on 4 proposals to help the Dreamers. Trump's proposal was the least popular of the 4, failing by a vote of 39 to 60. A bipartisan effort to help the Dreamers was rejected by the President, and as a result, Congress threw in the towel, and the March 5th deadline was reached. Fortunately for the Dreamers, 2 Federal Court injunctions currently prohibit the President from ending DACA.
President Trump declined to take responsibility for the failure of Congress to pass a bill to help the Dreamers. Instead, he tweeted "It's March 5th and the Democrats are nowhere to be found on DACA. Gave them 6 months, they just don't care. Where are they? We are ready to make a deal! Democrats are nowhere to be found on DACA."
So who killed DACA? Is it true that the Democrats "don't care"? Or did the President insist on conditions to a "deal" that he knew would be unacceptable?
We'll let you decide…
2. State Department's Visa Bulletin for April 2018 – Predictions for FY2018
EMPLOYMENT CATEGORIES
The April Visa Bulletin contains some very significant retrogressions and advancements in the employment-based categories.
The EB-1 category for persons born in China and India went from being current in March back to January 1, 2012 in April, a retrogression of over 6 years. This is due to significant demand. Take home: EB-1 is no longer an realistic option for Chinese and Indians.
On the bright side, EB-2 China advanced by almost 8 months. Indians were not nearly as fortunate as EB-2 India inched forward by one week.
The best news is what happened to EB-3 for professionals and skilled workers born in the 3 backlogged countries: India, China and the Philippines. India EB-3 jumped ahead by over one year, China by over 6 months and the Philippines by 8 months.
The EB-4 category for the backlogged countries (Mexico, El Salvador, Guatemala and Honduras) advanced from 2 to 5 weeks.
EB-5 for Chinese investors remains frozen and EB-5 Vietnam is expected to retrogress in May.
Below are the State Department's Charlie Oppenheim's predictions (3-14-18) for the movement of employment-based priority dates for the rest of the fiscal year:
Why do the April Visa Bulletin final action date changes in the employment-based preference categories seem more dramatic than usual? The advancements and retrogressions in final action dates in certain employment-based preference categories are attributable to several factors. First, in terms of timing, the advancement of certain categories is intended to spur sufficient demand early enough in the fiscal year to maximize number use by September 30, 2018. Second, number usage over the last few months has depleted the "pending demand" of pre-adjudicated cases in certain employment-based categories. The lack of visibility into future demand results in final action dates advancing more dramatically than would otherwise be the case, erring on the side of generating too much demand rather than risking numbers going unused. Third, the transition of USCIS adjustment of status processing from service centers to field offices further impacts visibility into the full extent of employment-based demand. As a result, the spike in demand during this transition period that resulted in retrogression of certain categories may ultimately prove to be "artificial" and not be sustained throughout the year.
Ultimately, a lack of visibility into pending demand at USCIS means greater uncertainty into how to best move the final action dates. Dramatic advancements now could result in retrogressions next fiscal year if estimated demand levels are exceeded. Charlie remains hopeful that next year, after the transition of employment-based cases to USCIS field offices is complete, he will have a better understanding of the data that is available and be able to limit volatile movements in the final action dates. In the meantime, AILA members are advised to file adjustment of status applications for clients as soon as they are current in case a later retrogression prevents filing.
Consular Processing vs. Adjustment of Status. While consular processing has historically represented about 15 percent of employment-based immigrant visa processing relative to adjustment of status, consular processing has increased this fiscal year to 25 percent of overall employment-based cases. Consular processing of EB-1 cases during the first four months of FY 2017 was roughly 1,200 while that number for FY 2018 rose to about 2,600. Similarly, consular processing of EB-3 cases in Manila increased to 80 percent compared to adjustment of status, whereas that split used to be about even.
EB-1. Last month, we reported that EB-1 India and EB-1 China were expected have final action dates imposed as early as late spring. Both will have a January 1, 2012, final action date imposed starting in April. EB-1 Worldwide demand has been high, and a high volume of EB-1 India and EB-1 China cases were adjudicated to completion. Charlie imposed a final action date to allow EB-1 Worldwide to remain current for all other countries which had not yet reached the per-country annual limit. It is unclear whether this demand is a one-time spike caused by the transfer of cases within USCIS, or whether that demand will be sustained. If EB-1 Worldwide demand starts to drop off, it is possible that the EB-1 India and EB-1 China final action dates can be advanced late in the summer.
EB-2 and EB-3 China. In April, EB-2 China advances almost eight months to August 1, 2014, and EB-3 China advances six and a half months to June 1, 2015. In making this advancement, Charlie has depleted all requests for visa numbers from his pending demand file. This dramatic forward movement is the result of having utilized all pre-adjudicated EB-2 China demand and ensuring that sufficient demand is generated to use all available visa numbers this fiscal year. If significant demand materializes, these categories could be at risk of retrogression.
EB-2 India. Unlike the lack of visibility into EB-2 China demand, Charlie has significant visibility in his pending demand file for India. Expect intermittent holding of the final action date coupled with continued gradual movement without volatility. Charlie is unable to advance EB-2 India more aggressively due to concerns about EB-3 to EB-2 upgrades. If there are otherwise unused EB-2 Worldwide numbers later this fiscal year, it may allow EB-2 India to advance further. The EB-2 India final action date advances one week in April to December 22, 2008. Charlie remains hopeful that the final action date in this category will get to early 2009 before the end of this fiscal year.
EB-3 India. EB-3 India leaps ahead 11 months to February 1, 2007 in April. It is unclear at this time whether this category will advance or will hold at the same date for May. Since the final action date for EB-3 India is approaching that of EB-2 India, there may be fewer EB-2 upgrades, which could have a positive impact on the advancement of EB-2 India.
EB-3 Philippines. EB-3 Philippines leaps forward eight months to January 1, 2017 in April. Demand in this category has been fluctuating recently, with a fair amount of consular demand, but insignificant USCIS demand in recent months. As noted above, historically, consular and USCIS demand have been roughly equal, but consular demand is now 80 percent of overall demand for EB-3 Philippines. Given demand fluctuations, this category is susceptible to retrogression if significant demand starts to materialize.
EB-4. The non-minister SR category expires March 23 unless reauthorized by Congress, requiring this category to be listed as "unavailable" in the April Visa Bulletin. If reauthorized, the category will be current for most countries. The final action date for EB-4 El Salvador, Guatemala and Honduras will advance to December 15, 2015 in April, while the final action date for EB-4 Mexico will advance just over one month to August 8, 2016. Charlie will likely wait until later in the fiscal year before advancing the final action date for EB-4 El Salvador, Guatemala and Honduras, and predicts that EB-4 India and Mexico will hit the per country limit by mid-summer, at which time the date will track that of EB-4 El Salvador, Guatemala and Honduras.
Delay in Oversubscription of EB-5 Vietnam. Although we reported in our last newsletter that a final action date for EB-5 Vietnam would be imposed in April, this has not happened. As explained in the April Visa Bulletin, the last minute and brief extensions of the pilot program by Congress did not allow for advance scheduling of February appointments at Ho Chi Minh City in sufficient numbers, resulting in a return of EB-5 Vietnam unused numbers. Charlie expects these numbers to be depleted in April, pushing the retrogression of this category to May, with a date that will track the China final action date.
The following chart tells the story of the EB numbers in detail for April 2018:
A. APPLICATION FINAL ACTION DATES FOR EMPLOYMENT-BASED PREFERENCE CASES
| | World | China | El Salvador, Guatemala, Honduras | India | Mexico | Philippines |
| --- | --- | --- | --- | --- | --- | --- |
| 1st | Current | 1-01-12 | Current | 1-01-12 | Current | Current |
| 2nd | Current | 8-01-14 | Current | 12-22-08 | Current | Current |
| 3rd | Current | 6-01-15 | Current | 2-01-08 | Current | 1-01-17 |
| Unskilled | Current | 4-01-07 | Current | 2-01-08 | Current | 1-01-17 |
| 4th | Current | Current | 12-15-15 | Current | 8-08-16 | Current |
| 5th | Current | 7-22-14 | Current | Current | Current | Current |
B. DATES FOR FILING OF EMPLOYMENT-BASED VISA APPLICATIONS– These dates indicate when immigrant applicants can send adjustment of status applications without having to wait for their priority dates to become current.
| | World | China | El Salvador, Guatemala, Honduras | India | Mexico | Philippines |
| --- | --- | --- | --- | --- | --- | --- |
| 1st | Current | Current | Current | Current | Current | Current |
| 2nd | Current | 2-01-15 | Current | 2-08-09 | Current | Current |
| 3rd | Current | 1-01-16 | Current | 4-01-08 | Current | 7-01-17 |
| Unskilled | Current | 6-01-08 | Current | 4-01-08 | Current | 7-01-17 |
| 4th | Current | Current | 4-15-16 | Current | Current | Current |
| 5th | Current | 9-01-14 | Current | Current | Current | Current |
FAMILY-BASED CATEGORIES

F-1 Unmarried Adult Sons & Daughters of US Citizens
F-2A Spouses & Children of LPRs
F-2B Unmarried Adult Sons & Daughters of LPRs
F-3 Married Sons & Daughters of US citizens
F-4 Brothers & Sisters of US Citizens
An applicant's priority date is the day that the government received the I-130 Petition. For more on family-based visas and how you can shorten your application time, see Attorney Shusterman's video near the top of this page.
VISA BULLETIN – FAMILY
All of the worldwide family-based categories advance in February between 1 and 6 weeks.
India F4 (brothers and sisters of US citizens) advances by 3 weeks.
The Mexican family-based categories move forward by 1 to 5 weeks except for the 3rd preference category (married sons and daughters of US citizens) which remains frozen at June 22, 1995.
The F1 category for the Philippines jumps ahead by 10 weeks while the other categories advance between 1 and 7 weeks.
The following charts tell the story in detail:
A. APPLICATION FINAL ACTION DATES FOR FAMILY-SPONSORED PREFERENCE CASES–
| | World | China | India | Mexico | Philippines |
| --- | --- | --- | --- | --- | --- |
| 1st | 4-08-11 | 4-08-11 | 4-08-11 | 9-08-96 | 1-01-06 |
| 2A | 5-01-16 | 5-01-16 | 5-01-16 | 4-01-16 | 5-01-16 |
| 2B | 4-08-11 | 4-08-11 | 4-08-11 | 11-01-96 | 11-01-06 |
| 3rd | 1-08-06 | 1-08-06 | 1-08-06 | 7-08-95 | 3-22-95 |
| 4th | 9-15-04 | 9-15-04 | 2-15-04 | 12-08-97 | 12-15-94 |
B. DATES FOR FILING FAMILY-SPONSORED VISA APPLICATIONS– These dates indicate when immigrant applicants can send adjustment of status applications without having to wait for their priority dates to become current.
| | World | China | India | Mexico | Philippines |
| --- | --- | --- | --- | --- | --- |
| 1st | 1-01-12 | 1-01-12 | 1-01-12 | 1-15-98 | 10-01-07 |
| 2A | 9-22-17 | 9-22-17 | 9-22-17 | 9-22-17 | 9-22-17 |
| 2B | 9-01-11 | 9-01-11 | 9-01-11 | 1-01-97 | 9-01-07 |
| 3rd | 9-01-06 | 9-01-06 | 9-01-06 | 12-15-97 | 6-15-95 |
| 4th | 3-08-05 | 3-08-05 | 6-22-04 | 2-08-98 | 3-01-95 |
3. Immigration Government Processing Times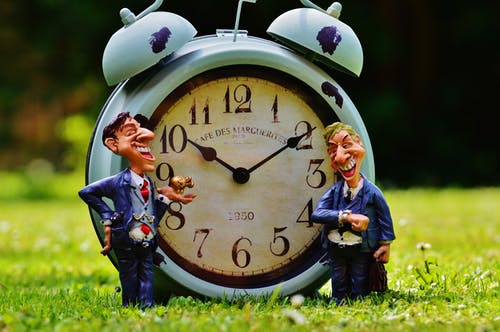 We link to the most recent immigration waiting times for each of the four USCIS Service Centers, the National Benefits Center and the Administrative Appeals Office. We also link to the processing times of all of the 83 USCIS District Offices and Sub-offices. We link to the Labor Department's page entitled "Processing dates for labor certification applications". Finally, we link to the State Department's "Visa Wait Times" page.
4. Facebook Live – Engage with Our Attorneys in Real Time and Remember to Bring Your Questions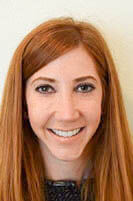 On March 16, we kicked off our new Facebook Live Converations with Attorney Jennifer Rozdzielski speaking about Winning Your Case in Immigration Court and answering you questions. On March 23, Attorney Giselle Sotelo hosted our second Facebook live stream in Spanish: Ganando Su Caso En Un Tribunal De Inmigración.
During April and May, attorneys in our law firm will discuss a wide range of immigration topics, including: employment-based work visas and green cards, what employers need to know about immigration, family-based immigration, immigration for E-2 and EB-5 investors and much more.
Facebook Live allows us to provide some tips and information regarding immigration law. It also provides viewers the opportunity to write in questions during the broadcast.
See the chart below for a schedule of dates, attorneys and subjects:
| Date | Attorney | Subject |
| --- | --- | --- |
| March 30, 2018 | Carl Shusterman | Work Visas and Green Cards |
| April 6, 2018 | Que Hirschi | How to Get a Temporary Work Visa |
| April 13, 2018 | Belma Chinchoy | EB-5: General Overview |
| April 20. 2018 | Ellen Lee & Giselle Sotelo | Preparing for Your USCIS Interview |
| April 27, 2018 | Cheryl Gertler | How to Get a Green Card Through Employment |
In April, Attorney Carl Shusterman and Tanya Freedman, a prominent nurse recruiter, will begin a Facebook Live series for foreign-born registered nurses and healthcare employers who are facing a nursing shortage. Be sure to bring your questions.
You can watch videos of our first two Facebook Live sessions below:
Our goal is to help you understand how immigration laws, regulations and procedures affect you.
5. Success Story: When Hard Work and Teamwork Lead to Happy Endings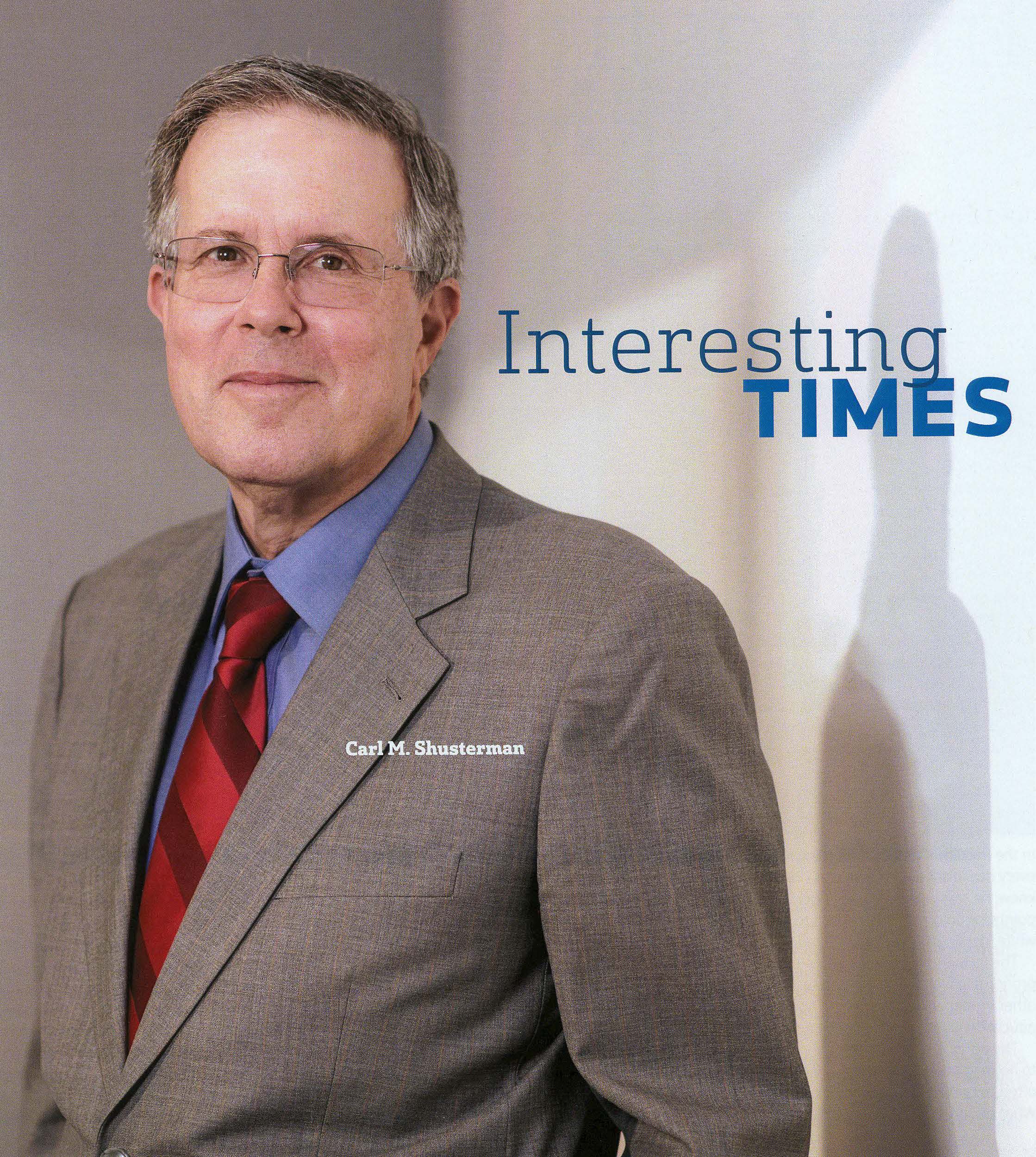 Carl Shusterman, Esq.
Recently, I traveled to Northern California to represent our clients in a couple of highly-contested immigration cases. Each of their cases were long and complex, but in the end, our clients prevailed.
Sacramento
First, I flew to Sacramento to represent our clients in a same-sex marriage green card case.
In this case, the US citizen sponsor heads an organization which is not trusted by a particular immigration investigator. In almost every single case that we have handled for this organization, the USCIS sits on the application after the adjustment of status or naturalization interview for over one year. We eventually have to sue the USCIS in Federal Court to get them to approve the pending application. So far, we have been 100% successful.
In this case, I flew to Sacramento to attend the adjustment interview in late 2016. Their interview was scheduled for a Monday. I spent the weekend in Northern California since I had another case there on the previous Friday. While I was there, we looked online and saw that the USCIS had cancelled the interview without any explanation. I returned to Los Angeles, and our office wrote several follow-up letters requesting that the USCIS schedule another interview.
Finally, in late 2017, our client retained us to sue USCIS in Federal Court. Attorney Jennifer Rozdzielski filed a Petition for a Writ of Mandamus to force the USCIS to schedule an interview. The Assistant US Attorney quickly assured us that an interview would be scheduled. Within a few weeks, a team of federal immigration agents showed up at the couple's house to determine whether their marriage was indeed bona fide. Our clients called me in Los Angeles. I spoke with one of the agents and listened by telephone as the agents questioned our clients. After about 30 minutes, the lead agent informed me he was convinced their marriage was bona fide. I thanked him and congratulated my clients.
A few weeks later, an adjustment interview was scheduled in Sacramento. I accompanied our clients to the interview which lasted only about 15 minutes. At the end, the examiner informed us that he had granted our client's application for adjustment of status.
The good news did not stop there. The couple had married on Valentine's Day in 2016. We timed our Petition for Mandamus so that their interview would take place soon after their 2nd anniversary. Because of this, our client received a 10-year green card instead of a 2-year green card. Because of this, there is no need for the couple to file an I-751. Instead, our client will be able to go directly from a green card to US citizenship.
San Francisco
Later that week, I flew to San Francisco to represent another couple in a removal hearing in Immigration Court.
The case involved a husband and wife who had been living in the US and paying taxes for well over 20 years.
They were from a Southeast Asian country where the husband had been an anti-government protester. He and his wife had applied for asylum soon after they arrived in the US. In his country, he had been arrested, jailed and tortured on a number of occasions. Even so, their application was referred from the INS to Immigration Court. The Immigration Judge terminated their deportation proceedings since they were in lawful status at the time.
During the next 20 years, they applied again for asylum and a number of other benefits. They went from attorney to attorney, but never got a positive result.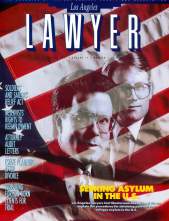 Finally, they decided to retain our law firm to represent them despite the fact that our office is hundreds of miles away from where they live. We advised them that they had a great asylum case and that we should present it in Immigration Court in San Francisco.
I was certain that we could prove to the Immigration Judge that the husband had suffered "past persecution". Once a person demonstrates that he has suffered "past persecution", the burden of proof shifts to the government to show that conditions have charged in his country so much so that he does not have a "well-founded fear of persecution" should he be forced to return to his country.
Not being an expert on conditions in his country, I read 3 books, several human rights reports and dozens of articles about the country. We hired an expert witness to testify on our client's behalf. The expert studied our client's case and submitted a lengthy affidavit discussing the terrible human rights situation in the country and why he believed that our client would be persecuted should he be forced to return there.
Attorney Giselle Sotelo and law clerk Colin Gallagher assembled hundreds of pages of exhibits which included affidavits from both our client and the expert witness, human rights reports from the US State Department and a number of private agencies, newspaper and magazine articles as well as photographs of our client and his wife participating in demonstrations and other activities in the US in opposition to the government of their country.
In fact, Giselle and Colin did such a wonderful job that when we appeared at the hearing, I asked our client a few questions, then the Immigration Judge took over and did an amazing job questioning him. The Judge informed us that there was no need for our expert witness to testify and proceeded to grant asylum to both of our clients. The government attorney did not appeal the Judge's decision.
It is impossible for me to describe how excited our clients were. After being in limbo for over 20 years, they now had a permanent home in the United States of America.
In one year, we will apply for green cards for both of them, and later, for US citizenship.
6. Immigration Trivia Quiz: Immigration Makes America Great at 2018 Winter Olympics
Quiz Removed
7. Ask Mr. Shusterman: California's New Immigrant Worker Protection Act
On January 1 this year, California employers became subject to the Immigrant Worker Protection Act (IWPA). Six weeks later, on February 13, Xavier Becerra, California's Attorney General issued both an advisory for employers and a FAQ about the new law. Then, on March 6, US Attorney General Jeff Sessions flew to Sacramento to announce the Justice Department had sued the State of California for infringing on the enforcement of US immigration laws by enacting IWPA and two other immigration laws.
Quite a lot of drama, and this war between the Federal government and California is not likely to end soon.
It is very important that California employers, in this era of massive I-9 audits and immigration raids, understand both their rights and obligations under both Federal and State laws.
In order to gain a better understanding of Federal laws relating to I-9s, please see our Employers' Immigration Guide, especially those sections regarding:
Complex? Of course. When federal I-9 laws were enacted back in 1986, I participated in a series of seminars for employers at the request of a local Congressman. In these seminars, the INS representative told employers that filing out a short form for new hires would be a simple, worry-free process. However, given that the law required employers to navigate between the I-9 verification and the anti-discrimination provisions in the law, I advised employers to exercise extreme caution.
Now, 30+ years and many million dollars of fines later, it is clear that competing, updating and storing I-9s is the HR equivalent of walking on quicksand. A notable example: In October 2017, Asplundh Tree Experts, Co., agreed to pay $95 million in forfeitures and fines related to I-9 practices and employing unauthorized workers. Some of the biggest companies in the country have been fined hundreds of thousands or millions of dollars in I-9 and anti-discrimination fines.
And now we have IWPA, a new law which puts California employers in an even more difficult position trying to balance their responsibilities in complying with State and Federal laws which don't necessarily sync.
Briefly, IWPA imposes the following restrictions on California employers:
They are prohibited from giving federal immigration agents access to non-public areas of the workplace or employee records without a judicial warrant or subpoena;
They are required to give employees and union representatives (if any) notification before and after I-9 inspections; and
They cannot reverify the immigration eligibility of employees to continue working unless mandated by federal law.
For more information about IWPA, please see IMMIGRANT WORKER PROTECTION ACT (IWPA): A SIMPLE GUIDE FOR CALIFORNIA EMPLOYERS.
I will be giving seminars in various locations across California during the next few months to provide information and advice to employers trying to protect their companies from incurring massive fines in this clash between State and Federal laws.
8. Shusterman's Upcoming Immigration Seminars
First Friday Ideas Salon
Los Angeles, California
April 6, 2018
Topic: Immigration In The Trump Era
South Bay Association of Realtors Talk
Long Beach, California
April 25, 2018
Topic: Resources for Successful Global Transactions
Federal Bar Association
Immigration Law Conference
Memphis, Tennessee
May 18-19, 2018
Topic: Employment-Based Immigration
American Immigration Lawyers Association
AILA Annual Conference
San Francisco, California
June 13-16, 2018
Topic: Doing the Math: Addressing the Complexities of the CSPA
Professionals in Human Resources Association (PIHRA)
Ventura, California
June 21, 2018
Topic: What Employers Need to Know About US Immigration Laws
America Immigration Lawyers Association
Lima, Peru
November 16, 2018
Topic: Dissecting Unlawful Presence and Preparing Your Client for Visa Interviews Abroad
9. Jobs & Green Cards for RNs & MedTechs – Free Legal Help!
Are you a Registered Nurse or a Medical Technologist or a Speech Language Pathologist who is looking for a job in the US?
What if you could find a job, a work visa, and green cards for you and your family to live in the US? And what if the cost to you for all of this was zero dollars?
Hard to believe? Let me explain:
Our law firm represents over 100 hospitals across the country, and the nurse shortage in the US is coming back.
Our hospitals are in need of hundreds of RNs as well as Medical Technologists and other healthcare professionals. They are looking for both US and foreign-born RNs, and they will pay all of our attorneys' fees, USCIS filing fees and more!
We have a video and a web page for those who are interested in applying for employment and sponsorship.
If you are a foreign nurse, a medical technologist or a speech language pathologist and need a job in the US and the job requires a work visa and/or green card, please do the following:
Send an e-mail message to egarcia@shusterman.com
In your message, please provide the following information:
1. Have you passed the NCLEX exam?
2. Do you have a current RN license in the US? If so, from what state(s)?
3. Have you taken and passed the IELTS or TOEFL exam?
4. Do you have a valid VisaScreen certificate?
5. Do you have any immediate family members accompanying you to the United States (spouse and children)?
6. Have you ever been petitioned by any US sponsor and hold an old priority date? If so, what is your priority date?
7. If you are present in the US, what is your current immigration status?
8. What is your RN background (area of expertise)?
9. What is your country of birth?
10. What is your country of citizenship?
11. What is your phone number?
If you are a CLS or a Speech Language Pathologist, please amend the above questions accordingly.
We will forward your response to our hospitals, and if they are interested, they will contact you. Please do not contact our law firm until after you hear from one of our hospitals.
We look forward to helping you!
10. No Winner for Our March 2018 Immigration Trivia Quiz
Quiz Removed
Carl Shusterman
Certified Specialist in Immigration Law, State Bar of California
Immigration and Naturalization Service (INS) Attorney (1976-82)
Member of AILA Board of Governors (1988-97)
Law Offices of Carl Shusterman, 600 Wilshire Blvd., Suite 1550
Los Angeles, CA 90017
Phone: (213) 623-4592 x0, Fax: (213) 623-3720
"The bosom of America is open to receive not only the Opulent and respected Stranger, but the oppressed and persecuted of all Nations and Religions; whom we shall welcome to a participation of all our rights and privileges, if by decency and propriety of conduct they appear to merit the enjoyment."
– George Washington
Shustermans Immigration Update April 2018 – Quick Links
About Us
Back Issues of Our Newsletter
Citizenship
Client Testimonials
EB-5 Investors
Forms Download
Green Cards
Job Search
PERM
Processing Times
Schedule a Legal Consultation
Subscribe to Our Newsletter
Success Stories
Temporary Visas
Visa Bulletin
March 27, 2018