Volume Sixteen, Number Eight
Special Message: With increased privacy and security concerns mostly due to viruses and spam, delivering our monthly newsletter to your e-mail address presents many challenges. If you add our e-mail address to your address book or safe list, this should insure that our newsletter will not end up in your junk mail.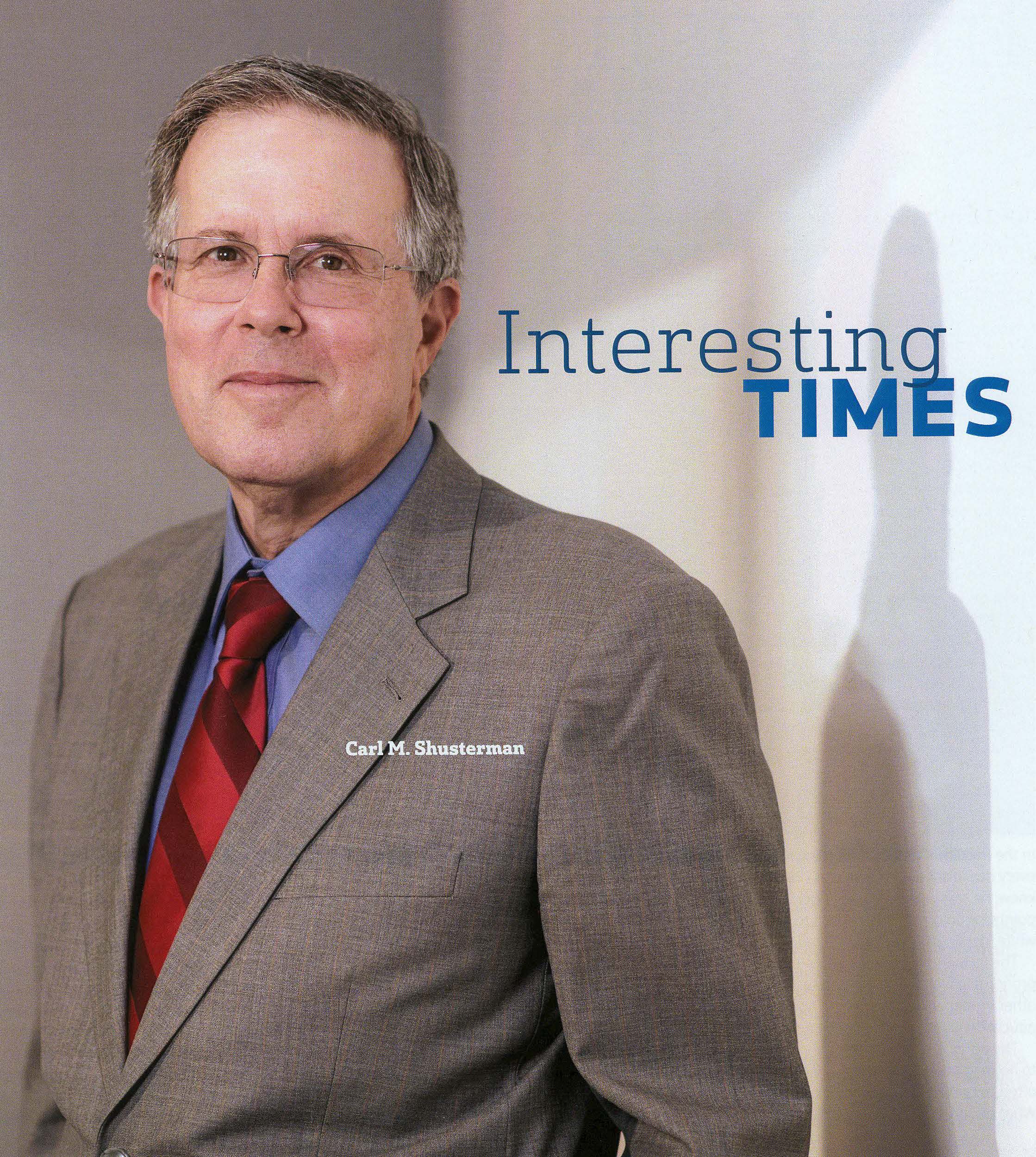 SHUSTERMAN'S IMMIGRATION UPDATE is the Web's most popular e-mail newsletter regarding U.S. immigration laws and procedures with over 60,000 subscribers located in more than 150 countries. It is written by a former INS Trial Attorney (1976-82) with over 30 years of experience practicing immigration law.
Published by the Law Offices of Carl Shusterman, 600 Wilshire Blvd, Suite 1550, Los Angeles, California, 90017. Phone: (213) 623-4592 x0
Subscribe to our free, monthly e-mail newsletter, SHUSTERMAN'S IMMIGRATION UPDATE.
Join the conversation on our Immigration Facebook Page and receive daily updates on the latest events and stories regarding immigration laws and policies.
Follow our Blog Posts commenting on the latest developments in the immigration world.
Subscribe to receive our free "How-To" Immigration Videos.
Client Reviews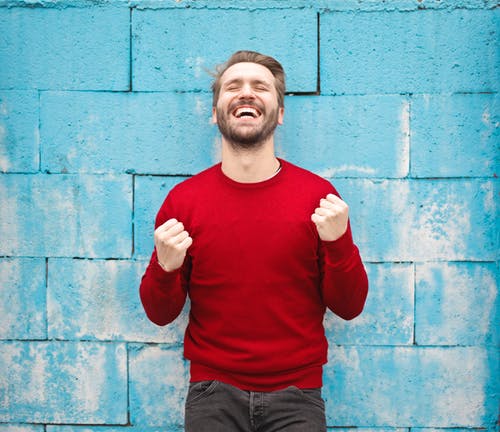 Beyond Excellent!
"It is clear they are experts in the field which allowed me to sit back and relax knowing they would handle everything, which they did!"
- Nico Roseberg, Portland, Oregon
Read More Reviews
Skype Consultations Available!
TABLE OF CONTENTS:
1. Inmigración Estadounidense: Una Guía Práctica
2. State Department Visa Bulletin for August 2011: DOA
3. Schedule of Shusterman's Upcoming Immigration Law Seminars
4. New Circuit Court Decisions on CSPA Hold Promise
5. Success Story: Wife of Air Force Sergeant Escapes Immigration Nightmare
6. Immigration Trivia Quiz: Immigrant Conductors
7. Ask Mr. Shusterman: How Can I Qualify for an O Visa?
8. Official Immigration Government Processing Times
9. A Primer On Degree Equivalency for Employment-Based Immigration
10. Winner of Our July 2011 Trivia Quiz
NEWS FLASHES:
Deportation Defense Tools – Are you in removal proceedings? If so, TRAC Immigration has recently released two tools to assist you in calculating the timing and outcome of your case. The first is the "Immigration Court Outcomes Tool" which tracks completed cases and completion time in Immigration Courts. The second is the "Immigration Court Backlog Tool," which tracks pending cases and the length of wait in Immigration Courts across the country. We link to both of these useful tools from our Immigration Courts page.
E-Verify: The Basics – Ever wonder about the origin of E-Verify, how many employers use it and how the system works? The Migration Policy Institute has written a brief primer on the E-Verify system which answers these questions.
H-1B Cap Update – The USCIS started accepting H-1B petitions subject to the numerical caps starting on April 1. The number of petitions submitted through August 12th was a bit less than last year, 40,000 compared to 42,000. We update the number of H-1B petitions received by the USCIS on a weekly basis.
EB Reform Guide – Legislation may be passed into law this year which would eliminate the per-country caps on high-skilled workers. This would be welcome news for professionals born in India and China who have been waiting for years to become permanent residents. We link to a July 29th article from ComputerWorld magazine which explains some of the competing legislative proposals.
Immigration "How-To" Videos – Our 30 "How-To" Immigration Videos have been seen over 200,000 times. Subjects include how to obtain a green card, how to become a U.S. citizen, how to win your case in immigration court and how to select an immigration attorney. Our video "Green Cards through Marriage"has been viewed over 80,000 times. We encourage you to take advantage of this free resource.
USCIS E-Verify Self-Check – On August 15, the USCIS expanded the number of states whose residents may utilize E-Verify Self-Check to look up their employment eligibility. Individuals follow a few easy steps on their computers and are instantly notified of any mismatches or complications and are also informed on how to go about fixing them. The USCIS has made the tool available to residents of 21 states and the District of Columbia. This tool is available to the public free of charge and can be accessed by clicking E-Verify Self Check. The USCIS has also launched a Spanish-language version of the service.
J Waiver Recommendations – Ever wonder how many requests for J waivers are submitted to the Department of State (DOS) and how many of these requests are recommended by the DOS for approval? The DOS has issued a chart which provides a statistical breakdown as to how many waiver requests were submitted by category (no objection letter, hardship, persecution, interersted government agency, Conrad 30) in fiscal year 2010 and how many of these requests were recommended for approval by the DOS.
Labor Department Suspends PWDs – On August 4, the Department of Labor (DOL) announced that it was temporarily suspending the processing of Prevailing Wage Determinations (PWDs) for various types of applications including PERM and H-1Bs while it seeks to comply with a Court order regarding H-2B prevailing wages.
1. Inmigración Estadounidense: Una Guía Práctica
Suprised by the title of this topic?
That's the idea. We wanted to get your attention.
Our Spanish-language website, "U.S. Immigration: A Practical Guide", or in Spanish is now online.
Immigration law is complicated and often is hard to understand, even if English is your native language. If English is not your native language, it is very difficult to understand immigration laws, policies and procedures if you have to read this information in English.
Therefore, we have reached out to some of the native Spanish speakers on our staff, particularly Juan Jasso and our summer intern Stephanie Osorio who took on the considerable task of translating hundreds of pages from our English website into Spanish. We have also aggregated existing web pages published by government agencies, most notably the USCIS, into our Spanish-language immigration website.
2. Visa Bulletin for August 2011: DOA
As the government's fiscal year nears its end, the forward movement of the visa numbers in August slowed.
With one exception, the worldwide family-based preference categories advanced only slightly or not at all  The 2A category (spouses and children of permanent residents) moved forward 4 months. The 3rd category (married sons and daughters of U.S. citizens) advanced 5 weeks while the 4th category (brothers and sisters of U.S. citizens) moved forward 4 weeks.  However, neither the 1st category (unmarried adult sons and daughters of U.S. citizens) nor 2B category (unmarried adult sons and daughters of permanent residents) moved at all.
For persons born in Mexico, all the family categories advanced with the exception of the 1st and 3rd preference categories.  For persons born in the Philippines, the 2B category advanced 9 weeks. However, the 1st and 4th categories failed to move at all. The waiting time to immigrate a brother or sister is over 23 years!
See the chart below:
FAMILY CATEGORIES
| Categories | Worldwide | China (PRC) | Mexico | Philippines |
| --- | --- | --- | --- | --- |
| 1st | 5-01-04 | 5-01-04 | 3-8-93 | 4-15-96 |
| 2A | 7-22-08 | 7-22-08 | 6-01-08 | 7-22-08 |
| 2B | 7-1-03 | 7-1-03 | 10-01-92 | 12-01-00 |
| 3rd | 8-22-01 | 8-22-01 | 11-15-92 | 4-01-92 |
| 4th | 4-08-00 | 4-08-00 | 3-08-96 | 5-15-88 |
Among the worldwide employment-based categories, the only significant advance was for unskilled workers.
In contrast, the worldwide 3rd preference category (professionals and skilled workers) moved forward by a paltry 3 weeks.
The 2nd category (advanced-degreed professionals) for China and India advanced 5 weeks.  China 3rd eked out a one-week advance, while India 3rd moved ahead by 4 weeks. The only good news was that Mexico 3rd advanced a full 4 months.
See the chart below:
EMPLOYMENT CATEGORIES
| Categories | Worldwide | China (PRC) | India | Mexico | Philippines |
| --- | --- | --- | --- | --- | --- |
| 1st | Current | Current | Current | Current | Current |
| 2nd | Current | 4-15-07 | 4-15-07 | Current | Current |
| 3rd | 11-01-05 | 7-01-04 | 6-01-02 | 11-01-05 | 11-01-05 |
| Unskilled | 5-01-05 | 4-22-03 | 5-01-02 | 5-01-05 | 5-01-05 |
| 4th | Current | Current | Current | Current | Current |
| Religious | Current | Current | Current | Current | Current |
| 5th | Current | Current | Current | Current | Current |
3. Schedule of Shusterman's Upcoming Immigration Law Seminars
American Payroll Association
Santa Barbara Area Chapter
San Barbara, California
August 25, 2011
Topic: "Immigration and Employment Law"
University of Texas School of Law
35th Annual Conference on Immigration and Nationality Law
Austin, Texas
October 19-21, 2011
Topic: "Finding What You Need: Practice Tips for Immigration Attorneys On How To Find Key Statutes, Forms, Regulations, Government Memoranda, Manuals, and More"
AILA California Chapters
24th Annual CLE Conference
San Francisco, CA
November 10-12, 2011
Topic: "Practicing Before the U.S. Court of Appeals for the Ninth Circuit"
South Florida AILA Chapter
South Florida AILA Conference
Miami, Florida
February 9-10, 2012
Topic: "Understanding the Child Status Protection Act"
Pincus Professional Education
Los Angeles, California
March 16, 2012
Topic: "Immigration 101"
FBA 8th Annual Immigration Law Seminar
Federal Bar Association
Memphis, Tennessee
May 2012
4. New Circuit Court Decisions on CSPA Hold Promise
While we await the decisions of the 5th and the 9th Circuit Courts of Appeals in the "automatic conversion" cases, two other circuits have issued decisions on other sections of the Child Status Protection Act (CSPA) that reject the government's restrictive interpretations.
On July 19, the 11th Circuit Court of Appeals ruled for the government in the case of Medina Tovar v. U.S. Attorney General. At issue was whether Mr. Medina Tovar had "sought to acquire" permanent residence in the U.S. within the one year period required by CSPA. Although the court ruled that he did not, the Court held that
"We agree with Medina that the term "sought to acquire" in the CSPA is broad enough to encompass substantial steps taken toward the filing of the application for permanent residency either with the NVC or with Homeland Security within the one year period…"
The Court cited the unpublished BIA decisions in Kim, Murillo and Castillo-Bonilla, all of which reject USCIS' restrictive interpretation that a person can not be said to have "sought to acquire" permanent residence unless then actually "filed" an application for a green card.
The Court stated as follows:
"We find the BIA's reasonable interpretation in these cases to be persuasive and in sync with the intent of Congress in enacting the CSPA. Hence, we conclude that Congress's use of the term "sought to acquire" in the CSPA is broad enough to encompass substantial steps taken toward the filing of the relevant application during the relevant time period, but does not require that the alien actually file or submit the application."
Then, on July 27, the 7th Circuit Court of Appeals rejected the BIA's restrictive interpretation of CSPA's "effective date" section in Arobelidze v. Holder.
This case involved a child ("Nino") who was under 21 years of ago when her mother had a visa petition approved as an Outstanding Researcher. However, both of their applications for adjustment of status were denied because of the mother's unauthorized employment.
The mother departed the U.S. and returned with a temporary working visa. The daughter remained in the U.S. The mother and daughter, who was now over 21 years of age, both re-applied for adjustment of status. The mother's application was approved while the daughter's was denied on the grounds that she had aged-out.
The daughter renewed her application for adjustment of status before an Immigration Judge arguing that her age was frozen as a minor when her mother qualified as an Outstanding Researcher.
The Appeals Court stated:
"The immigration judge disagreed, ruling on policy grounds that the CSPA was meant to protect children who age out during the processing of their application. It was not, according to the immigration judge, meant to assist parties whose applications were denied on other grounds. The Board affirmed in a non-precedential opinion, agreeing with the reasoning of the immigration judge."
Although both parties argued before the Court that the effective date subsection of CSPA is clear and unambiguous, the Court disagreed.
After examining the BIA's decision, the Court found that:
"We cannot say that the Board's interpretation of subsection (1), which led it to hold that Nino fell outside of the CSPA's coverage, is persuasive. For one, the Board's consideration is far from thorough – its effective date analysis occupied all of a paragraph of thought. The Board made no effort to consider how its interpretation of subsection (1) harmonized (or failed to harmonize) with the other effective date subsections. Moreover, the Board did not address the legislative history of subsection (1) or the tension between the Board's reading and the fact that the CSPA was meant to be an ameliorative statute, applying to as many parties as practicable. These are proper inquiries that the Board ignored."
The Court remanded the matter to the BIA, but not before stating that they disagreed with the Board's restrictive interpretation of CSPA's effective date provision:
"Applying subsection (1), we conclude that the CSPA applies to Nino: her mother's classification petition was approved prior to the CSPA's enactment, and neither of Nino's adjustment applications were decided prior to the CSPA's enactment."
It interesting to see how these two Circuit Courts of Appeals rejected the government's restrictive interpretations of who benefits from CSPA. Much of the language quoted above from the Arobelizde could easily be applied to the BIA decision in Matter of Wang. Therefore, we immediately apprised the 9th Court of Appeals of the decision of the 7th Circuit Court of Appeals in Arobelizde.
Will this influence the nationwide class action lawsuit regarding CSPA's automatic conversion clause?
5. Success Story: Wife of Air Force Sergeant Escapes Immigration Nightmare
Air Force Staff Sergeant Luis Magana immigrated to the United States from Mexico. Now a proud U.S. citizen, he enlisted in the U.S. Air Force, and served two tours of duty in Iraq and Afghanistan.
After he returned, his wife Karina, a permanent resident of the U.S., applied for naturalization. However, the government examiner at her naturalization interview told her that her application would be denied, and that she would be deported from the U.S.!
Why? What had she done? Had she committed a crime?
According to the examiner, Karina had obtained her green card by fraud. His accusations brought her to tears. It also caused great concern to Sgt. Magana who was scheduled to be deployed once again. Would Karina really be deported? What would happen to their U.S. citizen children while he was serving his country?
The couple drove to my office that same day where Karina told me her story. She was sponsored for a green card at a tender age by her U.S. citizen step-father. Somehow, the process dragged on past her 16th birthday. At her interview, the examiner was insulting: "Are you married? Are you pregnant?" "Neither", she replied, "I'm only 16 years old!" Finally, the examiner informed her that she needed a fingerprint check.
The process dragged on two more years, and the USCIS informed Karina by mail that they needed to take her fingerprints once again. By this time, she was married and she asked the USCIS to postpone her fingerprint appointment because she was pregnant.
The government did so. Karina took new fingerprints, and eventually, USCIS sent her a green card in the mail. Of course, as any immigration attorney knows, Karina was no longer eligible to immigrate as an "immediate relative" of her father because she was married. Karina, however, did not know this, and one has to wonder what the USCIS was thinking. Probably just another bureaucratic mistake.
Rather than admit that the government had made a mistake, the examiner at her citizenship interview accused her of fraud in obtaining permanent residence, denied her application for naturalization and threatened her with deportation. The nightmare begins.
Although I assured them that the mistake was on the government's part, and that she would not be deported, Karina and her husband were to spend the next two years worrying about what would happen to her. Their fear intensified after the government ignored our pleas and issued her a Notice to Appear in removal proceedings which alleged fraud on her part.
The matter dragged on and on. We denied the charges, and requested a change of venue to Los Angeles which was granted. However, the ICE Assistant District Counsel refused to drop the fraud charge. The matter was only resolved after Attorney Amy Prokop approached the ICE District Counsel in Los Angeles and an agreement was reached. The government would withdraw the fraud charge, and we would apply for a waiver of removal before an Immigration Judge. The government did not oppose the waiver that the Judge granted, and the threat of deportation evaporated into thin air.
Next step: Naturalization
6. Immigration Trivia Quiz: Immigrant Composers
This month's Immigration Trivia Quiz is entitled "Musical Magicians: Immigrant Composers".
The first person to correctly answer our quiz (and supply their biographical information) wins a free legal consultation with me before the end of August.
7. Ask Mr. Shusterman: How Can I Qualify for an O Visa?
Have you ever wondered how all those foreign born Oscar-winning actors, directors, and cinematographers are able to come to work in the United States? Or for that matter, those brilliant foreign-born scientists churning out innovative scientific developments and research papers? What about all those foreign athletes performing all over the U.S. for the NBA and the NFL?
If I were a betting man, I would bet that most of these people are living and working in the United States on O visas. Of course, some of them might also be here on P visas or on H-1B visas
We pride ourselves on attracting the best and the brightest to our country . The O visa category is reserved for extraordinary people who come here to work in the sciences, education, business, athletics (O-1A visa), or in the arts, motion pictures or television industry (O-1B visa).
Who is considered "extraordinary"? For scientists, athletes or a business professionals, the person must be part of that small percentage of persons who have risen to the very top of their field of endeavor.
If you are an artist, "extraordinary ability" means you have achieved "distinction": you are prominent, renowned, leading, or well-known in your field.
More specifically, in the field of motion pictures or television industry, the foreign national's extraordinary achievement would translate to skill and recognition significantly above that ordinarily encountered, to the extent that the person is recognized as outstanding, notable or leading in the field.
If we apply for a researcher or a scientist for an O Visa (or an EB-1 green card), we like to estimate the impact and volume of his or her research in the particular field of work, which can correspond to their chances for an O visa approval. Nowadays, this information can be accessed with one click using Google Scholar!
In order to show extraordinary achievement, an individual can submit evidence that he or she has received or been nominated for significant national or international awards or prizes in the particular field, such as an Academy Award, Emmy, Grammy or Director's Guild Award, or alternatively, that they can demonstrate that they meet at least 3 of the alternate criteria.
The O Visa petition must include a written advisory opinion from a peer group, labor organization, or a person designated by the peer group or labor organization to be an expert in the area of ability. This designation is waived if the applicant can demonstrate that such an appropriate peer group or labor organization does not exist in their field.
You may be wondering why the high bar of "extraordinary ability" for the O Visa is necessary or useful when compared with the H-1B Visa. Shouldn't all these movie directors and scientists apply for an H-1B instead, so they don't have to prove their ability? Not necessarily, because despite their exceptional ability, the foreign national may not have a bachelor's or equivalent degree to qualify for the H-1B. They also may have already exhausted the six years allowed under the H-1B program (the O visa has no limit on extensions), or their employer may not be able to pay the prevailing wage required by the H-1B program. Lastly, the O Visa may allow J-1 visa holders to work beyond the constraints of the J-1 visa program even if they have not obtained a J-1 waiver.
If you are a foreign national with a truly spectacular skill, career, or ability that you could contribute to a U.S. industry, the O visa may be your ideal way to temporarily work in the U.S. without being subject to the demanding requirements and responsibilities of the H-1B and J-1 visa programs. If you qualify, an O visa may be your ticket to long-term temporary residence in the U.S.
8. Official Immigration Government Processing Times
* Citizenship and Immigration Services (USCIS)
The Immigration Service (USCIS) lists its processing times for immigration petitions and applications on their website. Most immigration applications and petitions must be submitted to one of the following USCIS Service Centers: (1) Laguna Niguel, California; (2) Lincoln, Nebraska; (3) Mesquite, Texas; and (4) St. Albans, Vermont and (5) the National Benefits Center in Missouri.
These service centers periodically issue lists of their processing times for various types of petitions and applications. We link to the latest list issued by each service center.
Warning: Processing times may appear faster on the official lists than they are in reality.
To see how fast (or slow) your service center or local USCIS office is processing a particular type of petition or application, seeGovernment Processing Times Page.
Administrative appeals of most types of petitions and waivers denied by the USCIS are adjudicated by the agency's Administrative Appeals Office (AAO) in Washington, DC.
We link to the AAO's most recent published processing times (August 1, 2011).
* Department of Labor
The Labor Department's website contains a tab entitled "PERM Processing Times". This enables you to see how long it is taking the Labor Department to complete its final review of standard PERM applications, audited cases, standard appeals and appeals where there are government errors.
* Department of State
The State Department's website contains a "Visa Wait List" page, which permits readers to choose a particular U.S. consular post and learn how long it takes the post to process various types of temporary, nonimmigrant visas.
9. A Primer On Degree Equivalency For Employment-Based Immigration
So you think you have a bachelor's degree? Perhaps not.
Any foreign national undergoing the PERM process for their employment-based green card should know the importance of correctly specifying their educational degree in the labor certification application. It could mean the difference between an approval and a denial.
The PERM process is necessary to obtain a green card under the EB-2 or EB-3 category. In order to qualify for the approval an EB-2 petition, the beneficiary should have an advanced degree which means "any United States academic or professional degree or a foreign equivalent degree above that of a baccalaureate [bachelor's]". The acceptable equivalency to an advanced degree is a U.S. bachelor's degree and five years of progressive, post-baccalaureate experience, or a foreign equivalent degree followed by five years of progressive post-baccalaureate experience in the specialty field.
In order to qualify for the approval of an EB-3 petition, the beneficiary should either be a "professional," which means he is a "qualified alien who holds at least a U.S baccalaureate degree or a foreign equivalent degree who is a member of the professions", or a "skilled worker" which requires two or more years of experience in the occupation.
If you think this is fairly simple, better think again. Our office is engaged to review many EB-2 and EB-3 denials because the previous attorney was not careful in analyzing the foreign national's education.
Since the regulation uses the phrase "degree" instead of "degrees" and defines equivalency in the singular, a combination of degrees or post-graduate diplomas will not qualify as a foreign equivalent degree as permitted under the regulation.
Here are a few examples of some complications that may arise because of this subtlety in the regulation:
1. Mr. S is a project manager in a large consultancy company, and he has a 3-year B.S. degree in computer science and a 1-year post graduate diploma in advanced computer languages and over 5 years of experience. Although his employer thinks that he is highly qualified and decides to file his green card application under the EB-2 category requiring a B.S. degree and 5 years of experience, his case will be denied. Why? Because he does not have a single-source bachelor's (four-year) degree.
It is not possible to qualify for the EB-2 category based on a combination of degrees. The equivalent degree must be a single degree. This is applicable to both master's degrees and the equivalent bachelor's degree with five years of experience. In order to qualify for EB-2, Mr. S should have a 4-year B.S degree and more than 5 years of progressive experience OR he should have a 2-year foreign master's degree obtained after a 4-year B.S degree.
2. In the same scenario, if Mr. S's employer decides to file his green card under the EB-3 "professional" category, the case could potentially be denied unless the employer marks in the labor certification that he is willing to accept a combination of degrees and experience instead of a 4-year bachelor's degree.
It might be worthwhile to file Mr. S's case under the EB-3 "skilled worker" category with the job requirement of more than 2 years of experience. In many of our PERM cases, we qualify the foreign beneficiary as a "skilled worker" category instead of a "professional" since both fall under the EB-3 category with exactly the same benefits. However, in many cases, it is easier to qualify as a "skilled worker" than as a "professional."
Finally, it is important to note that USCIS reviews each applicant's educational qualifications on a case-by-case basis, and considers foreign credential evaluations to be purely advisory in nature. This case-by-case policy makes it difficult to provide definitive guidance on how best to proceed with employment-based cases where there are degree equivalency issues.
Degree equivalency is a complex area, so unless the foreign national has a bachelor's or master's degree from a U.S. university, it is wise to check with an attorney experienced in employment-based immigration law before applying for a temporary work visa or a PERM application.
10. Winner of our July 2011 Immigration Trivia Quiz
July's Immigration Trivia Quiz was entitled "Success On and Off the Court: Immigrants in the NBA".
Below is the winning entry:
1. Dirk Nowitzki – Wurzburg, Germany
2. Yao Ming – China
3. Tony Parker – France
4. Pau Gasol – Spain
About me:
Geraldine
From the Philippines, currently living in Los Angeles. I work for a web development and SEO company as a Marketing Consultant.
I solved the quiz easily as I am a Laker/Mavs fan. I've been a subscriber to your newsletter since 2008. A paralegal I knew said if I wanted straight-forward, truly trustworthy immigration advise, reference and updates – Carl Shusterman is the man.
Congratulations, Geraldine!
Carl Shusterman
Certified Specialist in Immigration Law, State Bar of California (1988-Present)
Former Immigration and Naturalization Service Trial Attorney (1976-82)
Board of Governors, American Immigration Lawyers Association (1988-97)
Law Offices of Carl Shusterman, 600 Wilshire Blvd., Suite 1550
Los Angeles, CA 90017, Phone: (213) 623-4592 x0, Fax: (213) 623-3720
"The American Immigration Council strongly condemns last week's ruling from the Board of Immigration Appeals holding that immigrants arrested without a warrant are not entitled to certain Miranda-like warnings prior to questioning by immigration officers. In a precedent decision, the Board held that noncitizens need not be informed of their right to counsel or warned that their statements can be used against them until after they have been placed in formal deportation proceedings."
– American Immigration Council August 15, 2011
Quick Links –
About Us
Back Issues of Our Newsletter
Citizenship
Client Testimonials
Forms Download
Green Cards
Job Search
PERM
Processing Times
Schedule a Legal Consultation
Subscribe to Our Newsletter
Success Stories
Temporary Visas
Visa Bulletin
Disclaimer: This newsletter is not intended to establish an attorney-client relationship. All information contained in this newsletter is generalized. Any reliance on information contained herein is taken at your own risk.
August 17, 2011