Volume Twenty, Number Seven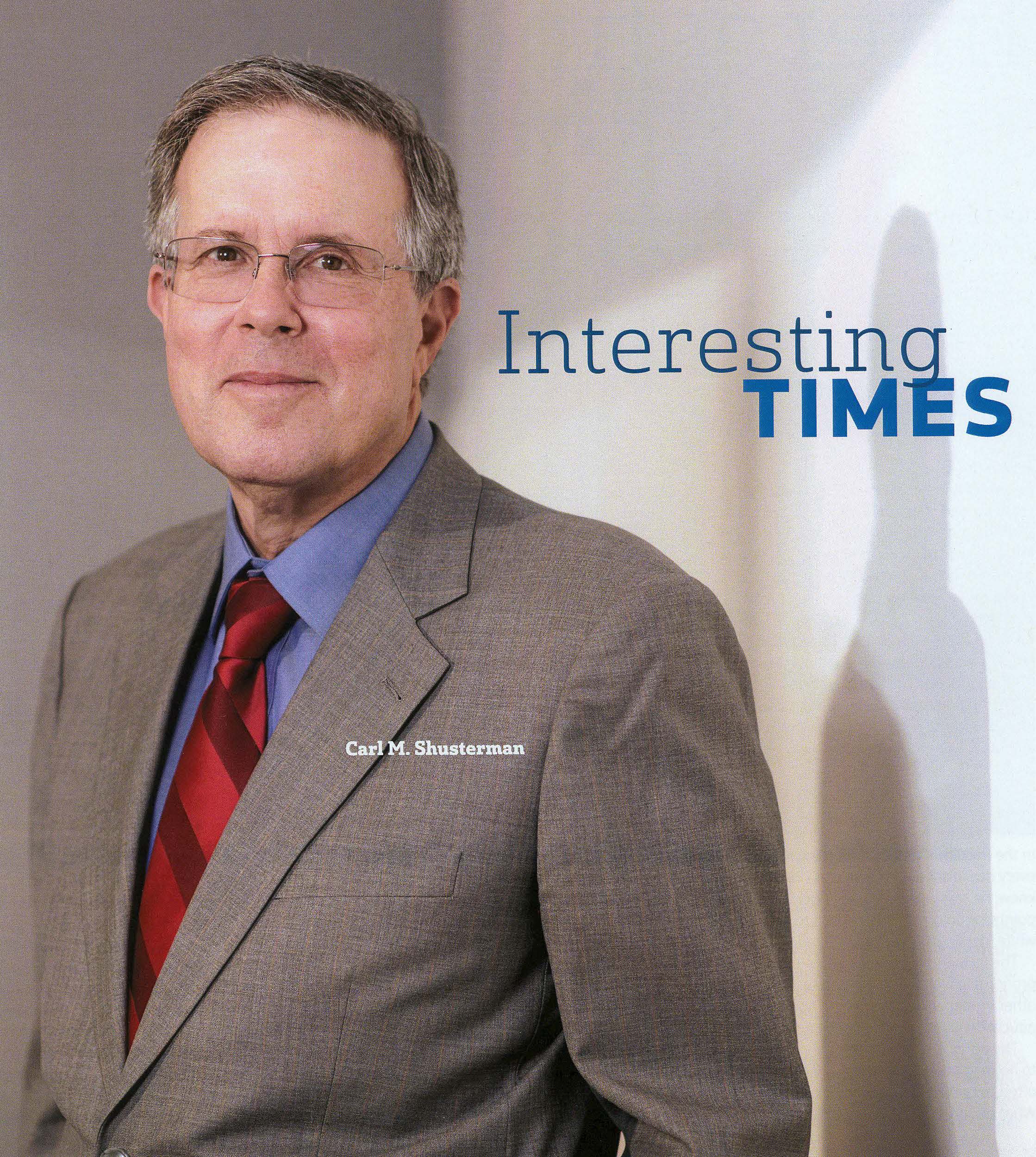 SHUSTERMAN'S Newsletter US Immigration August 2015 is the Web's most popular e-mail newsletter regarding U.S. immigration laws and procedures with over 40,000 subscribers located in more than 150 countries. It is written by a former INS Trial Attorney (1976-82) with over 35 years of experience practicing immigration law.
Published by the Law Offices of Carl Shusterman, 600 Wilshire Blvd, Suite 1550, Los Angeles, California, 90017. Phone: (213) 623-4592 x0.
Subscribe to our Immigration Newsletter, join the conversation on our Facebook Page, follow our Blog Posts and subscribe to our "How-To" Immigration Videos.
We will be at the government detention center in Dilley, Texas representing Central American mothers and children starting at the end of August. Therefore, there will be no September issue of our newsletter.
Client Reviews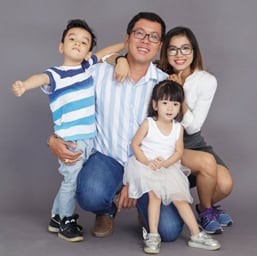 Professional and Knowledgeable Law Firm
"I've had a decade of experience with Mr. Shusterman's law firm. I used them for my immigration needs from H1 to citizenship. It is safe to say this is one of the most competent, professional and knowledgeable law firms. If there is a firm that can handle any possible immigration case routine or otherwise; then this is it."
- D. Chen, Phoenix, Arizona
Read More Reviews
Zoom Consultations Available!
Newsletter US Immigration August 2015
TABLE OF CONTENTS:
1. Legal Assistance and Green Cards for Registered Nurses
2. State Department Visa Bulletin for August 2015
3. Immigration Government Processing Times
4. Success Story: A Long & Winding Road to a PERM Approval
5. Immigration Trivia Quiz: Immigrants on TV
6. Employers: USCIS Extends Deadline for Filing Amended H-1B Petitions
7. Shusterman's Upcoming Immigration Seminars
8. Winner of Our July 2015 Immigration Trivia Quiz!
NEWS FLASHES:
H-1B Visas: Offshore Firms Dominate – According to information gathered by Computerworld, firms mostly from India remain the largest users of the H-1B visa for computer–related jobs. With the exception of a few large technology firms in the US – Microsoft, Google, Amazon and Oracle – the top 25 firms using the H-1B visa program are either based in India or are US companies involved in large offshore operations. Immigration experts say that because these large firms are flooding the H-1B lottery program with their petitions, smaller businesses are less likely to win.
Immigration Battle Escalates – As a result of the tension between the states and the Federal government, 26 states sued the Administration, aiming to stop Obama's order to protect DAPA and DACA immigrants from deportation and allow them to reside and work legally in the US. There is an ongoing argument regarding whether the Administration has the authority to issue such an order. This battle began with the injunction issued by US District Judge Andrew S. Hanen to stop the implementation of the programs. The Administration appealed to the 5th Circuit Court of Appeals which has yet to make a ruling. The expected negative decision which probably result in an appeal to the Supreme Court which could decide the case in 2016.
In Memory of Elizabeth Gervais-Gruen – Elizabeth Gervais-Gruen, a long-time member of AILA, died on July 1 at the age of 102. Gervais-Gruen immigrated to the United States from Hungary at the age of 8 in 1921. She received her law degree at St. John's University as one of two women out of 100 students. Gervais-Gruen first delved into immigration law by providing free legal assistance to refugees of the Second World War. In her later years, she served on the AILA national board and mentored hundreds of other lawyers. Due to her extensive work in AILA, the Carolinas Chapter instated the Elizabeth F. Gervais-Gruen Mentoring award. She was also the first woman to receive the American Immigration Law Foundation's Honorary Fellow Award.
Judge Rules in Favor of Detained Mothers and Children – US District Judge Dolly Gee has ruled that the imprisonment of young children and their mothers who are seeking asylum within the US is unacceptable. The treatment of these persons by the Department of Homeland Security (DHS) and the Immigration and Customs Enforcement (ICE) does not follow the Flores agreement, and have been caused great distress for immigrant families. The government has until August 3rd to respond.
Lawmakers Propose New Visa for Foreign Tech Entrepreneurs – Democratic Representatives Zoe Lofgren and Luis Gutierrez have proposed a bill referred to as the "Entrepreneurial Business Creating Jobs Act," which focuses on reforming the EB-5 visa and adding a new EB-6 visa. The EB-6 visa would allow immigrant investors to establish new businesses that generate employment opportunities for US workers.
Modernizing & Streamlining our Legal Immigration System for the 21st Century – In July, President Obama issued a memorandum explaining his executive actions relating to immigration reform that would lead to the regeneration of the economy through boosting the GDP, reducing the federal deficit, and increasing the labor force. He plans to modernize the legal immigration system with the help of the Department of Homeland Security (DHS) and the Department of State. He has conducted an analysis of the different possibilities for streamlining the immigration system for students, high-skilled workers, and families.
USCIS and Lawful Status Requirements for Religious Workers – In the case of Shalom Pentecostal Church v. Acting Secretary DHS, the US Court of Appeals for the Third Circuit decreed that the lawful status requirements for religious workers regarding experience in the US, found in section 8 CFR 20.5(m)(4) and (11) of the statute, were ultra vires. The USCIS has implemented the decision on a national basis.
USCIS Draft Memo on Agents Who Serve as O or P Petitioners – The USCIS released a policy memorandum explaining the requirements for an agent who is the petitioner in an O petition or a P petition, expanding on specific documentary requirements. The categories for these requirements include: general agent-petitioners, sponsoring organizations, and different types of agent-petitioner circumstances. This memo clarifies sections of the previous memorandum released in November of 2009, and will not take effect until the official publication of this document.
1. Legal Assistance and Green Cards for Registered Nurses
Deleted
2. State Department Visa Bulletin for August 2015
EMPLOYMENT CATEGORIES
The waiting times for worldwide EB-3 advanced another 3 to 4 months creating the shortest backlog in this category in several years. EB-3 India will also advance by 3 to 4 months.
However, EB-3 China for professionals and skilled workers retrogresses by over 7 years while EB-3 China for unskilled workers retrogresses by over 2 years. The State Department projects that EB-3 China for professionals and skilled workers is likely to advance to September 2011 come October.
While EB-3 Philippines is no longer unavailable, it is backlogged to 2004. The situation should improve dramatically in October.
While worldwide EB-2 remains current, EB-2 China advances by 2 1/2 months and EB-2 India remains frozen.
EB-5 China is not apt to move forward until October.
The following chart tells the story of the EB numbers in detail:
| Categories | Worldwide | China (PRC) | India | Mexico | Philippines |
| --- | --- | --- | --- | --- | --- |
| 1st | Current | Current | Current | Current | Current |
| 2nd | Current | 12-15-13 | 10-01-08 | Current | Current |
| 3rd | 7-15-15 | 6-01-04 | 6-01-04 | 7-15-15 | 6-01-04 |
| Unskilled | 7-15-15 | 1-01-04 | 6-01-04 | 7-15-15 | 6-01-04 |
| 4th | Current | Current | Current | Current | Current |
| Religious | Current | Current | Current | Current | Current |
| 5th | Current | 9-01-13 | Current | Current | Current |
FAMILY CATEGORIES
The worldwide family-based categories advance between 3 and 5 weeks in August.
For persons born in Mexico and the Philippines, the 2 most backlogged countries, most of the numbers inch forward or remain froze.
The chart below tells the story in detail:
| Categories | Worldwide | China (PRC) | Mexico | Philippines |
| --- | --- | --- | --- | --- |
| 1st | 11-01-07 | 11-01-07 | 11-15-94 | 3-15-00 |
| 2A | 12-15-13 | 12-15-13 | 11-01-13 | 12-15-13 |
| 2B | 11-15-08 | 11-15-08 | 4-08-95 | 5-22-04 |
| 3rd | 4-08-04 | 4-08-04 | 4-22-94 | 8-22-93 |
| 4th | 12-01-02 | 12-01-02 | 3-01-97 | 1-15-92 |
3. Immigration Government Processing Times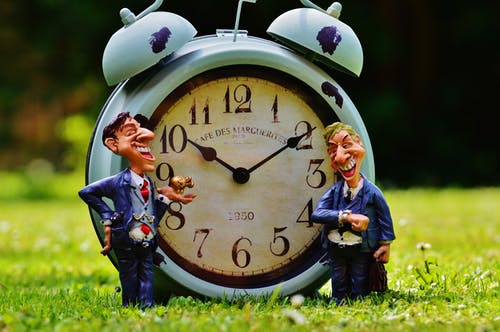 We link to the most recent immigration waiting times for each of the four USCIS Service Centers, the National Benefits Center and the Administrative Appeals Office. We also link to the processing times of all of the 83 USCIS District Offices and Sub-offices. We link to the Labor Department's page entitled "Processing dates for labor certification applications". Finally, we link to the State Department's "Visa Wait Times" page.
4. Success Story: A Long & Winding Road to a PERM Approval
PERM applications are the first step in a process where anemployer sponsors a foreign-born worker for permanent residence in the US. The employer must advertise the job and demonstrate to the US Department of Labor (DOL) that the employer is offering the prevailing wage (or the actual wage if this is higher) to the employee and that no minimally-qualified US workers have applied for the job.
In September 2012, Attorney Raj Iyer and Senior Paralegal Susan Zhang of our law firm were hired by an IT company to begin the process of filing a PERM application on behalf of Pramod, a computer programmer
Most of our PERM cases take 6 to 8 months from the start date to be approved. This case, however, was selected for an audit by the US Department of Labor (DOL). Although PERM cases are randomly selected to be audited by DOL, some cases are also selected for "Supervised Recruitment", where every step of the process is closely monitored by the DOL. In Pramod's case, the DOL issued a Notification of Supervised Recruitment which vastly increases the time it takes to process the PERM application.
In fact, the PERM application for Pramod turned out to be the longest-running PERM application that we have ever handled.
To make matters worse, in June 2014, Attorney Iyer received a notification from the DOL stating that after review, Pramod's PERM application was denied!
According to the notification, the employer had moved Pramod to a new work location in a different Metropolitan Statistical Area (MSA) from that in which the PERM application was originally filed. Thus, the PERM application had to be denied.
In response, Attorney Iyer submitted a Request for Reconsideration Based on Government Error. He stated the DOL had committed an error on the PERM application and submitted evidence that the new site was located within the same MSA as the employer's previous address. A few months later, DOL concluded that Attorney Iyer was correct and rescinded their earlier denial.
Finally, in February 2015, Paralegal Zhang received a DOL draft of the advertisements' corrections, which allowed her to begin posting recruitment advertisements for Pramod's job.
An important part in the Supervised Recruitment process is the specific set of procedures the job advertisement must follow. The advertisement is not only time-sensitive, it must also meet all the guidelines imposed by DOL's Certifying Officer. For example, the Certifying Officer demands that the advertisement be placed on a website for 30 consecutive days within 15 days of receiving the notification. Furthermore, all the recruitment efforts need to be documented appropriately.
One month after the advertisements had run, Attorney Iyer and Paralegal Zhang received the Recruitment Report Instructions notification from the DOL and submitted the final Recruitment Report with all of the required recruitment documents to the government.
Pramod and his employer knew all too well that any small mistake on the PERM application would not only result in a denial, but would also make it impossible for him to extend his H-1B beyond his 6th year.
Then, earlier this summer, we received an approval of the PERM application for Pramod!
We are now in the process of preparing an I-140 Immigrant Visa Petition which we will submit to the USCIS on behalf of Pramod's employer. While waiting for his priority date to become current, Pramod can have his H-1B nonimmigrant status extended beyond the 6-year limit.
The following is a review that Pramod wrote on the Avvo website:
Raj is very professional attorney and he is best at what he does. He took over my PERM process which was distressful and struggling for years in RFEs, Supervised Recruitment, etc etc.. I almost gave up on my case but Raj sailed through it and got it approved. Furthermore, From time to time, Raj was very patient, helpful and easily reachable for all my concerns.
On the other hand, Susan followed up with my employer very responsibly and made sure that documentation process is handled thoroughly and on time for each and every process we went through. Meeting important deadlines was not possible without her.
I will definitely recommend your firm to anyone who requires immigration help.
Although the green card process is far from over, Pramod and his employer have one less thing to worry about and that we are one step closer to obtaining a green card for Pramod.
5. Immigration Trivia Quiz:
Quiz Removed.
6. Employers: USCIS Extends Deadline for Filing Amended H-1B Petitions
August 19 is no longer the deadline for employers who are required to file amended petitions due to a change of worksite location for an H-1B employee which occurred prior to May 21, 2015.
On April 9, 2015, USCIS' Administrative Appeal Office (AAO) issued a precedent decision, Matter of Simeio Solutions, LLC, which held that employers must file amended H-1B petitions when a new Labor Condition Application for Nonimmigrant Workers (LCA) is required due to a change in the H-1B worker's worksite location. Specifically, the decision stated:
When H-1B employees change their place of employment to a worksite location that requires employers to certify a new Labor Condition Application for Nonimmigrant Workers (LCA) to the Department of Homeland Security, this change may affect the employee's eligibility for H-1B status; it is therefore a material change for purposes of 8 C.F.R. §§ 214.2(h)(2)(i)(E) and (11)(i)(A) (2014).
When there is a material change in the terms and conditions of employment, the petitioner must file an amended or new H−1B petition with the corresponding LCA.
On May 21, 2015, the USCIS issued a draft memorandum giving employers until August 19 2015 to submit H-1B transfer petitions for employees who relocated prior to May 21.
Then, on July 21, the USCIS a
It extends the deadline to file an amended petition from August 19, 2015 to January 15, 2016 for all relocations which occur after April 9, 2015 but before August 19, 2015. Also, for relocations which occur on or after August 19, 2015 the H-1B worker may move to the new location as soon as the employer files the H-1B petition with USCIS.
It provides that with regard to employee relocations which occurred on or before April 9, 2015, it is not required that employers submit an amended H-1B petition. However, if employers choose to do so, they should file the amended H-1B petition by January 15, 2016.
7. Shusterman's Upcoming Immigration Seminars
2015 AILA Paralegals Conference
The Venetian Resort Hotel Casino
Las Vegas, NV
August 27-28, 2015
Topic: "Sizzling Hot Topics in Immigration Law"
AILA Education Department's September Podcast
Los Angeles, CA
Exact Date: TBD
Topic: Marketing Your Immigration Practice
Immigration Seminar
City of Hope
Los Angeles, CA
October 29, 2015
11:30 am – 1:00 pm
Topic: TBD
8. Winner of Our July 2015 Immigration Trivia Quiz!
Quiz Removed.
Carl Shusterman
Certified Specialist in Immigration Law, State Bar of California
Immigration and Naturalization Service (INS) Attorney (1976-82)
Member of AILA Board of Governors (1988-97)
Law Offices of Carl Shusterman, 600 Wilshire Blvd., Suite 1550
Los Angeles, CA 90017
Phone: (213) 623-4592 x0, Fax: (213) 623-3720
"In 2009, more than 55 million Americans were immigrants or the children of immigrants. These first- or second-generation Americans were valuable links back to their home countries and also significant contributors to our own country's economic, cultural, and political life. Immigration helped keep the US population young and dynamic at a time when many of our partners and competitors were aging. Russia, in particular, faced what President Putin himself has called a "demographic crisis." Even China, because of its "One Child Policy," was headed toward a demographic cliff. I only wish that the bipartisan bill passed the Senate in 2013 reforming our immigration laws could pass the House."
– Hilary Clinton
Newsletter US Immigration August 2015 – Quick Links
About Us
Back Issues of Our Newsletter
Citizenship
Client Testimonials
Forms Download
Green Cards
Job Search
PERM
Processing Times
Schedule a Legal Consultation
Subscribe to Our Newsletter
Success Stories
Temporary Visas
Visa Bulletin
August 1, 2015
Disclaimer: This newsletter is not intended to establish an attorney-client relationship. All information contained in this newsletter is generalized. Any reliance on information contained herein is taken at your own risk.