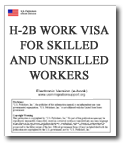 U.S. employers may sponsor a skilled or unskilled worker for H2B visa to meet temporary or seasonal needs in order to fill a position for which a qualified U.S. worker is not available.
U.S. Citizenship and Immigration Services (USCIS) has received enough petitions to reach the cap for the additional 23,500 H-2B visas recently made available to returning workers. USCIS will continue to accept H-2B petitions under the additional 11,500 allotment for nationals of El Salvador, Guatemala, Honduras, and Haiti, as well as H-2B petitions that are exempt from the cap.
It is important to note that both the services for which the employer requests H2B labor approval and the employer's need for such services must be temporary. There is currently an annual cap of 66,000 visas for H-2B workers.
Client Reviews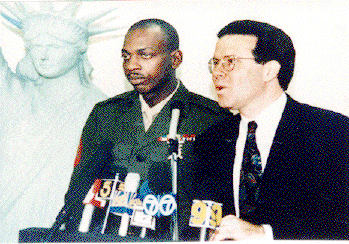 Know Their Job Well And Perform It Flawlessly
"Don't do the mistake we did and try to save few bucks going with nonprofessionals and sole practitioners! It will end up not only costing you much more in the long run, but also putting your status in jeopardy which can have a priceless impact. It is one of the most important steps in your life."
- Sgt. Danny Lightfoot, Los Angeles, California
Read More Reviews
Zoom Consultations Available!
The H-2B Visas page is divided into the following subtopics:
H2B Visa Resources
Labor Certification
The first step to obtaining an H2B visa for a worker from outside the U.S. is for the employer to apply for a temporary labor certification with the Department of Labor. These certificates are designed to assure that the admission of aliens to work in this country on a temporary basis will not adversely affect the job opportunities, wages, or working conditions of U.S. workers. The employer is required to file the labor certification with the I-129 petition. For specific procedures on filing, please visit the Department of Labor's Employment and Training Administration.
Dependents
Dependents (spouses and unmarried children under 21 years of age) of H-2 workers are entitled to H-4 status with the same restrictions as the principal. Dependents may not be employed under the H-4 classification.
Including more than One Workers in a Petition
A single petition may cover multiple workers if:
they will perform the same services
they will work in the same location
they are included on the same labor certification and,
they come from places that are served by the same U.S. consulate, or, if visa exempt, they will enter at the same port of entry.
It is not necessary to identify requested H-2A beneficiaries by name (unless only a single worker is needed) if they are unnamed on the underlying labor certification. H2B visa beneficiaries must be named unless circumstances (e.g. emergencies) make identification by name impossible. The number of unnamed beneficiaries must always be stated on the petition.
H-2B Skilled or Unskilled Workers
The H-2B classification applies to an alien coming temporarily to engage in non-agricultural employment which is seasonal or intermittent, to meet a peak load need, or to participate in a one-time occurrence.
Petition Document Requirements
Before filing this petition the U.S. employer must first apply for a labor certification from the Department of Labor to demonstrate that U.S. workers are not available and that wages and working conditions meet regional standards. The U.S. employer should file the petition with:
Either an original single valid temporary labor certification from the Department of Labor (or the Governor of Guam if the proposed employment is solely in Guam), indicating that qualified U.S. workers are not available and that employment of the alien will not adversely affect the wages and working conditions of similarly employed U.S. workers; or
An original notice from such authority that such certification cannot be made, along with evidence of the unavailability of U.S. workers and of the prevailing wage rate for the occupation in the U.S, and evidence overcoming each reason why the certification was not granted; and
Copies of evidence, such as employment letters and training certificates, that each named alien meets the minimum job requirements stated in the certification.
H2B Visa – Additional Resources
Decades of Immigration Experience Working for You
What Can We Help You With - Videos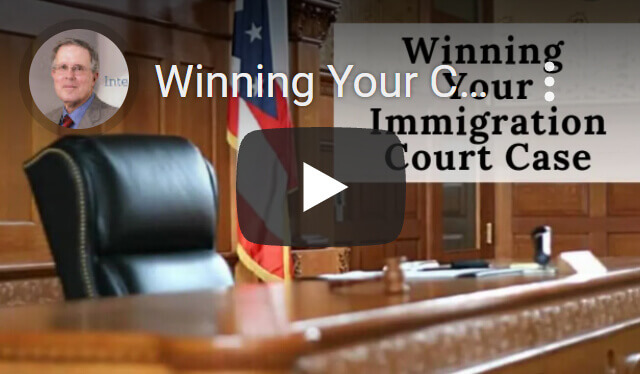 Winning Your Case in Immigration Court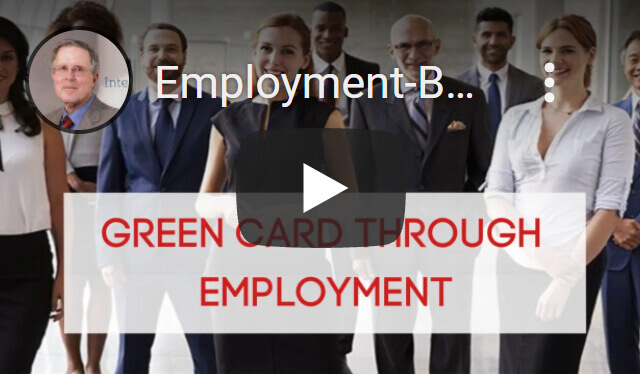 Green Cards through Employment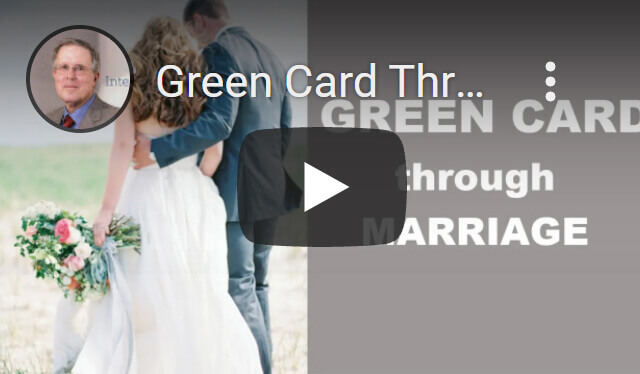 Green Card through Marriage
---
Carl Shusterman
Carl Shusterman served as an INS Trial Attorney (1976-82) before opening a firm specializing exclusively in US immigration law. He is a Certified Specialist in Immigration Law who has testified as an expert witness before the US Senate Immigration Subcommittee. Carl was featured in the February 2018 edition of SuperLawyers Magazine.
---