The U.S. Citizenship and Immigration Services (USCIS) is the agency which grants (and sometimes denies) applications for green cards, US citizenship and applications for extensions and changes of temporary visa status.
The USCIS website provides thousands of pages of information regarding how to obtain immigration benefits.  However, the website is so complex that it is sometimes difficult to find the information that you are looking for.  We have spent many hours locating and linking to the most useful information on the USCIS website.
We hope that the links below help you to find the information that you are looking for.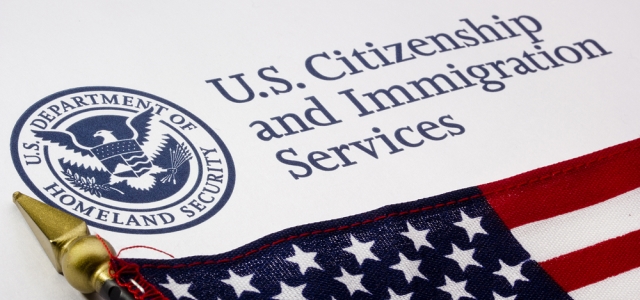 The USCIS allows you to check the status of your case online, download all immigration forms without charge; determine the filing fees of immigration petitions and applications; explains immigration services and benefits programs; provides you with the functions, jurisdiction and contact information of each of the agency's field offices; directs you to immigration laws, regulations and policies; and links to press releases, fact sheets and FAQs.
You can stay up-to-date with the waiting times in the Visa Bulletin and other immigration news by subscribing to our Free E-Mail Newsletter.
Client Reviews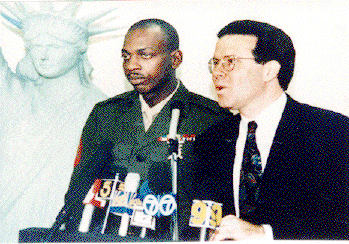 Know Their Job Well And Perform It Flawlessly
"Don't do the mistake we did and try to save few bucks going with nonprofessionals and sole practitioners! It will end up not only costing you much more in the long run, but also putting your status in jeopardy which can have a priceless impact. It is one of the most important steps in your life."
- Sgt. Danny Lightfoot, Los Angeles, California
Read More Reviews
Skype Consultations Available!
Our US Citizenship and Immigration Services page is divided into the following subtopics:
Related Page:
GENERAL INFORMATION & USCIS WEBSITE
USCIS NEWS & RELEASES
FBI NAME CHECKS
OFFICE OF INSPECTOR GENERAL – REPORTS ON THE USCIS
Over 100 Years of Immigration Experience Working for You
What Can We Help You With - Videos
Green Cards through Employment
Green Card through Marriage
---
Carl Shusterman
Carl Shusterman served as an INS Trial Attorney (1976-82) before opening a firm specializing exclusively in US immigration law. He is a Certified Specialist in Immigration Law who has testified as an expert witness before the US Senate Immigration Subcommittee. Carl was featured in the February 2018 edition of SuperLawyers Magazine.
Rate this page:
---