Volume Nineteen, Number Two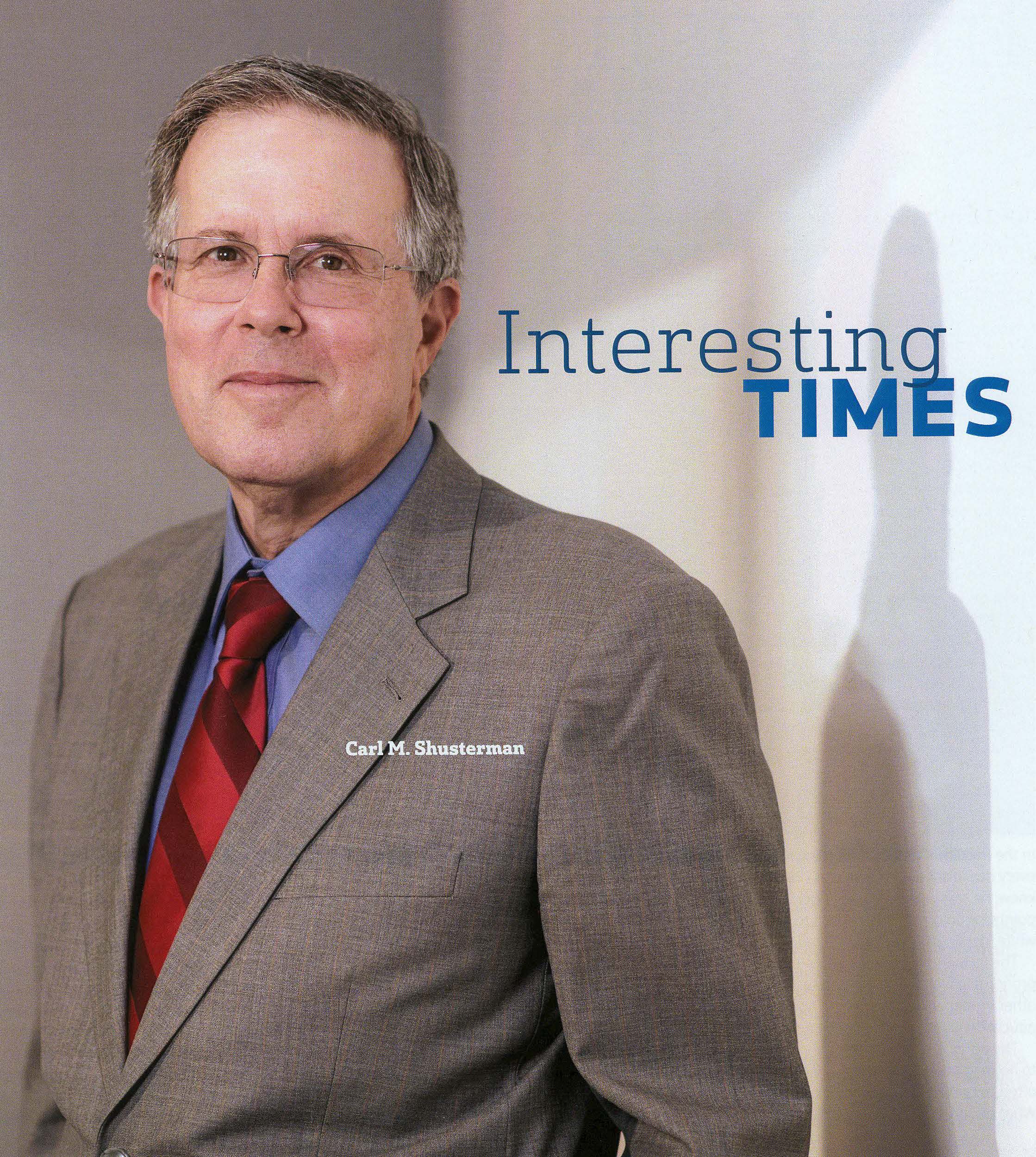 SHUSTERMAN'S IMMIGRATION UPDATE is the Web's most popular e-mail newsletter regarding U.S. immigration laws and procedures with over 40,000 subscribers located in more than 150 countries. It is written by a former INS Trial Attorney (1976-82) with over 35 years of experience practicing immigration law.
Published by the Law Offices of Carl Shusterman, 600 Wilshire Blvd, Suite 1550, Los Angeles, California, 90017. Phone: (213) 623-4592 x0.
Subscribe to our  E-Mail Newsletter, join the conversation on our Immigration Facebook Page, follow our Blog Posts and subscribe to our "How-To" Immigration Videos.
Client Reviews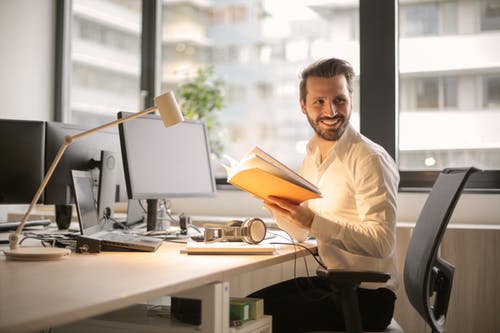 Outstanding Service
"I have been dealing with immigration lawyers for almost a decade. This office is by far the best office I have worked with."
- Faras Shakir, Detroit, Michigan
Read More Reviews
Zoom Consultations Available!
Shusterman's Immigration Update February 2014
TABLE OF CONTENTS:
1. House Republicans Unveil Immigration Reform Principles
2. Take a Sneak Peek at our New Website
3. Shusterman's Upcoming Immigration Law Seminars
4. Citizenship for Foreign-Born Children Born of US Parents
5. Success Story: Demonstrating Extreme Hardship 
6. Trivia Quiz: Immigrant Comedians
7. State Department Visa Bulletin for February 2014
8. Immigration Government Processing Times
9. Does Being in the Press Lead to Success?
10. Winner of Our January 2014 Trivia Quiz!
NEWS FLASHES:
DHS OIG Controversial Report on EB-5 Regional Center Program – The Department of Homeland Security's Office of Inspector General (OIG) released a new report on the EB-5 regional center program, revealing several conditions currently preventing USCIS from administering and managing such program efficiently. The report also includes four recommendations that the OIG  has made to USCIS of which the latter has agreed with three.
EOIR Adds Country Conditions Resources – On January 31, EOIR announced the new Country Pages section of the Virtual Law Library, the agency's online legal research resource. The new section is an extensive collection of information about the conditions in countries around the world.
Free Legal Consultations – We are shocked and dismayed by the violence and killings that continue to occur in Syria and Egypt.  We have decided that during the month of February, we will offer free legal consultations to persons from those countries seeking asylum in the United States.  Please complete our online consultation form and call (213) 623-4592 x0 to schedule your free consultation with our asylum expert, Attorney Ashkan Emami.
H-1B Filing Reminder – The time to contact your attorney regarding sponsorship of an H-1B professional employee is now. Petitions must be filed during the first week of April, but remember that your lawyer needs to obtain a Prevailing Wage Determination, a Labor Condition Application and to assemble an H-1B packet. More information about filing your H-1B petitions is contained in our article Employers: Time to Get Ready for H-1B filing season.
H-2A and H-2B Visa Programs: 63 Countries Now Eligible – USCIS has announced that Austria, Panama and Thailand have been added to the list of countries eligible to participate in the H-2A and H-2B visa programs. There are now 63 eligible countries that can benefit from these programs for foreign temporary agricultural and non-agricultural workers.
House Judiciary Committee Launches New Website – On January 16, the House Judiciary Committee launched its new website allowing its visitors to research legislation, get updates on the Committee's legislative initiatives, and learn about important matters before the Committee.
Immigration Enforcement Actions in 2012 – Every year, the DHS releases a report on the immigration enforcement actions taken by CBP, ICE, and USCIS against foreign nationals who are removable from the US under our immigration laws. The 2012 report presents information on individuals arrested, detained or removed from the U.S. in 2012 for a variety of reasons including illegal entry, violent crimes and fraud.
Immigration "How-To" Videos – Our 50+ "How-To" Immigration Videos have been viewed over 570,000 times. Subjects include the comprehensive immigration reform (CIR) bill, how to obtain a green card, how to become a U.S. citizen, how to win your case in immigration court, how to select an immigration attorney and many other topics. Our video Green Cards through Marriage  has been viewed over 190,000 times. We encourage you to take advantage of this free resource.
LAC Releases an Updated Practice Advisory on Stays of Removal – The Legal Action Center (LAC) of the American Immigration Council updated its Practice Advisory, Seeking a Judicial Stay of Removal in the Court of Appeals, which provides information on requesting and obtaining stays of removal.
Projected EB-5 Quota Retrogression will Have Impact on China– The Department of State (DOS) and the National Visa Center (NVC) have released information regarding the possible retrogression in the EB-5 category for persons born in the PRC which is expected to occur in August or September of this year.
Undocumented Immigrant Obtains Law License in California – The California Supreme Court ruled in favor of Sergio C. Garcia, an undocumented immigrant, declaring that no state law or public policy exists to justify excluding undocumented immigrants from being admitted to the State Bar as long as they demonstrate good moral character.
USCIS Improves Interactive Voice Response System – USCIS has improved its Interactive Voice Response (IVR) system to give customers easier access to immigration information, case status and customer service representatives. As of February 1, users will hear a new series of messages when calling the USCIS Customer Service number, 1-800-375-5283. IVR will be available 24/7 and live assistance will continue to be available Monday through Friday from 8:00 AM to 8:00 PM in each of the time zones in the U.S.
USCIS Makes Changes in Civil Surgeon Application Process – Beginning on March 11, USCIS will begin requiring physicians seeking civil surgeon designation to formally file a Form I-910 application in order to improve the overall efficiency and integrity of the program.
USCIS Releases Guidance on I-601A Provisional Waivers  – On January 24, USCIS issued guidance asking field officers to review all evidence filed with an I-601A. Officers should not find a reason to believe that the applicant is inadmissible if the applicant's criminal offense is not a crime of moral turpitude or if either the "petty offense" or the "youthful offender" exception is applicable.
1. House Republicans Unveil Immigration Reform Principles
On January 30, the House Republican Leadership released a one-page document entitled "Standards for Immigration Reform".
This is the long-awaited response to the bipartisan immigration reform bill passed by the Senate in June 2013.
Enforcement
The Republicans Immigration Principles first address the issue of immigration enforcement.  They declare that the following three things must occur before there can be any legalization program:
1) We must secure our borders and verify that they are secure;
2) There must be a functioning entry-exit system to make sure that people do not overstay their visas;
3) There must be a workable electronic employment verification system.
Reform the Legal Immigration System
The standards call for increasing the number of employment-based visas, limiting the number of family-based visas and eliminating the visa lottery.
They also stressed the need for temporary workers, and explicitly endorse a temporary visa program for agricultural workers.
Legalization
With respect to legalization of the 11-12 million persons who are residing in the U.S. without papers, the standards explicitly reject a "special pathway to citizenship".  In order for these persons to be able to legalize their status, they must:
1) Admit their culpability;
2) Pass rigorous background checks;
3) Pay significant fines and back taxes;
4) Develop proficiency in English and American civics; and
5) Be able to support themselves and their families without public benefits.
There will be no legalization program until certain enforcement measures have been implemented and found to be working.
The standards do allow an exception for persons who were brought to the United States as children by their parents.  They will have a path to citizenship if they meet certain eligibility standards and they either serve in the U.S. military or they obtain a college degree.
The standards foreclose the possibility of negotiating a compromise bill with the upper house based on the bill passed by the Senate in 2013. Instead, they call for piecemeal legislation.
Is a Compromise Possible?
Given these broad principles, is there any hope for a compromise reform bill to become law in 2014?
First, consider that many of these GOP House principles mirror parts of the Senate bill:
1) Tough border enforcement;
2) Mandatory E-Verify;
3) Increasing employment-based immigration;
4) Reducing family-based immigration and eliminating the visa lottery;
5) New temporary visa program including one for agricultural workers.
The main point of contention is the rejection of the Senate's 13-year Pathway to Citizenship.  Is it good policy to legalize millions of undocumented workers without allowing them to become U.S. citizens one day?  Here the GOP House Standards threaten to upset the delicate balance worked out between labor and management in crafting the Senate's compromise legislation.
Richard Trumka, the President of the AFL-CIO and a strong supporter of the Senate bill stated that "half-measures that would create a permanent class of non-citizens without access to green cards should be condemned, not applauded. Until we create a functioning immigration system with a pathway to citizenship, ruthless employers will continue to exploit low wage workers, pulling down wages for all."
However, Representative Paul Ryan (R-WS) who may be a contender for the Presidential nomination in 2016 made statements which show that there is a substantial wiggle room in the Principles for compromise.  "If you want to get in line to get a green card like any other immigrant, you can do that.  You just have to get at the back of the line so that we preference that legal immigrant who did things right in the first place."
So, what's the bottom line?
Here is what President Obama had to say: "If the speaker proposes something that says right away, folks aren't being deported, families aren't being separated, we're able to attract top young students to provide the skills or start businesses here, and then there's a regular process of citizenship, I'm not sure how wide the divide ends up being."
Here is my take:  Wait for the Republican primaries to be over in May and June.  Then, GOP representatives, no longer looking over their right shoulders at Tea Party challengers, will be in a better position to compromise. Notice that while the principles oppose a "special" pathway to citizenship, there is no explicit bar to legalized persons eventually attaining U.S. citizenship. There is room for compromise.
Skeptical?  Consider how far the GOP has moved toward reality on immigration policy since Mitt Romney's "self-deportation" fiasco of 2012.

2. Take a Sneak Peek at our New Website
Later this month, we will be rolling out the latest version of our website.
Originally created in 1995, our website aims to educate people around the world about how to visit, study and work in the United States. In 1996, we launched Shusterman's Immigration Update, the most popular free immigration newsletter in the world with 60,000 subscribers. A few years ago we started producing YouTube "how-to" immigration videos. These videos have been viewed well over 500,000 times.
Now, we are ready to launch our latest project, our new user-friendly website. Let's go over a couple of it's most important features.
View our Website from your Cell Phone
Almost 30% of users view the web from their cell phones. Therefore, we have optimized our website so that it can easily be viewed on your cell phone and from any other mobile device.
The look will be slightly different than viewing our website from a computer or a tablet, but the content will be identical.
We worked for many months to get the look just right, and we hope you like it.
Schedule an Appointment Online with the Attorney of Your Choice
For years, we have had a four-page intake form for persons who wish to schedule an appointment with one of our immigration attorneys. However, many persons balk about having to complete such a long form in order to make an appointment.
We designed this form in order to read and analyze your information in advance of your appointment.  We want to be able to properly analyze the facts in your case, and not to waste your valuable time during your legal consultation asking you questions that we could have obtained from a properly completed form.
We have noticed, however, that other attorneys simply ask you to complete a mini-form requiring only your name, contact information and a brief description of your immigration issue. This type of form has the advantage of allowing you to schedule a legal consultation very quickly, but doesn't supply the attorney with the necessary information to provide you with the proper advice.
Therefore, we have developed a way to allow you to schedule a consultation quickly without completing a lot of paperwork, and also providing our attorneys with sufficient information to give you the best legal advice possible.
After completing a short form, you are taken to a page where you designate your legal issue (e.g., employment-based, marriage-based, deportation defense, etc.). You then get to read short biographies of each of the attorneys in our law firm who specialize in that particular area. After you choose an attorney to consult with, you are supplied with a copy of that attorney's calendar. You choose whatever date and time is most convenient for you. You designate whether you would like your appointment to be by Skype, telephone or in-person. You can pay online by credit or debit card.
You will receive an e-mail confirmation of your appointment, and a link to our four-page intake form. Completing this form and sending us the relevant documents is the best way to assure that you get the full value for your consultation, but we leave this up to you.
We welcome your input! Let us know what you think on our Facebook page.

3. Shusterman's Upcoming Immigration Law Seminars
International Law Section Webinar
February 6, 2014
Topic: "Immigration 101: H-1B Visas"
Santa Barbara Area Chapter – American Payroll Association
Mulligan's Cafe, Santa Barbara Municipal Golf Course
Santa Barbara, CA
March 27, 2014
Topic: "Employers' Responsibilities under the Proposed Immigration Law"
Federal Bar Association (FBA)
Immigration Law Seminar
University of Memphis School of Law
Memphis, TN
May 16-17, 2014
Topics: "CSPA & Child Citizenship Act of 2000" and "Doctors, Nurses, and Other Medical Professionals"
American Immigration Lawyers Association (AILA)
Annual Conference on Immigration Law
Marriott Copley Place and Westin Copley Place
Boston, MA
June 21, 2014
Topic: "Forever (Under) 21: The Latest on CSPA & K-2 Ageouts"
4. Citizenship for Foreign-Born Children of U.S. Parents
Typically, a child born in a foreign country with one U.S. citizen parent is entitled to American citizenship. However, there are more hoops in some situations than in others.
Back in 2001, the Department of Justice issued a final rule and notice implementing Title I of the Child Citizenship Act (CCA) of 2000, regarding children born outside the U.S. and their applications for a certificate of citizenship. This rule allows a child to automatically acquire citizenship upon entry into the U.S. as an immigrant if:
He or she is under the age of 18;
Was born outside the U.S.; and
Has at least one U.S. citizen parent.
It also establishes procedures to allow parents to obtain a Certificate of Citizenship for their foreign-born minor children including adopted children.
This rule amends the USCIS regulations by adding a new part which addresses application procedures for foreign-born children residing in the U.S. pursuant to a lawful admission for permanent residence, who acquire citizenship automatically under section 320 of the Immigration and Nationality Act (Act), as amended.
However, the guidelines change often. Some rules may only apply to those children born on or after the effective date of the CCA. Therefore, parents and their attorney must determine what immigration law applies to their children.
If a child does not meet the requirements for "automatic" citizenship, the parents may apply for naturalization on behalf of their child as long as:
At least one parent is a U.S. citizen;
The citizen parent has been present in the U.S. for a period totaling five years, two of which were after attaining the age of 14;
The child is under the age of 18; and
The child is residing outside of the U.S. in the legal and physical custody of the citizen parent, or the child is temporarily in the U.S. pursuant to a lawful admission and is maintaining lawful status.
Ultimately, U.S. citizen parents may submit the application for the beneficiary child with the proper forms and fees, along with the following various additional items, as appropriate:
Photographs of the child;
Child's birth certificate;
Evidence of U.S. citizen parent's citizenship;
Marriage certificate (if applicable);
Evidence of termination of previous marriages (if applicable);
Evidence of U.S. citizen parent's (or the citizen parent of the U.S. citizen) physical presence in the United States;
Evidence of the child's lawful admission to the United States and maintenance of such status;
Evidence of a full and final adoption (if applicable);
Evidence of all legal name changes (if applicable).
In some instances, the parents may also be required to submit additional evidence and be interviewed.
Clearly, the law is often difficult to apply. If you incorrectly proceed under the CCA, the USCIS, INS, or ICE could determine that your child is in the country illegally. Therefore, it is strongly recommended that you consult with an experienced immigration lawyer to determine whether your child qualifies for U.S. citizenship.

5. Success Story: Demonstrating Extreme Hardship
This month's success story shows how important it is to keep fighting and to never give up.  Our client, Michelle, was able to obtain a 212(h) waiver after it was denied twice before.  Now that Michelle has this waiver, her application for a green card can be approved and she will be able to remain in the United States with her husband and two young children.
Michelle and her husband, both natives of India, met in college over twenty-five years ago.  Shortly after their wedding, Michelle's husband found a job in the United States and his company agreed to sponsor him for an H-1B visa.  Michelle accompanied her husband to the U.S. on an H-4 visa.
As many new immigrants do, the couple faced several challenges as they struggled to assimilate to their new life in the United States.  Michelle had a very difficult time making this adjustment.  She had a thriving career back in India, but was not authorized to work in the United States.  As a result, she became very depressed.  Unfortunately, she got into trouble with the law and was convicted for shoplifting on several occasions.  Recognizing that she had a serious problem, Michelle sought professional help for her depression and was able to turn her life around.
Michelle's husband was sponsored for a green card through his employer, but Michelle's former attorney advised her not to apply on account of her convictions.  When he became a U.S. citizen, Michelle's husband filed an I-130 Petition for Alien Relative on her behalf.  Once this petition was approved, Michelle filed two applications: an application to become a permanent resident, and an application for a waiver of inadmissibility under section 212(h) of the Immigration and Nationality Act.  In order to obtain a 212(h) waiver, Michelle had to show that her husband and children would experience extreme hardship if she were forced to return to India.
USCIS denied her request for a waiver.  They concluded that Michelle's family would not experience extreme hardship if she were forced to return to India.
We filed an appeal, arguing that the USCIS completely ignored the significant emotional and psychological impact that Michelle's departure would have on her husband and two young children.  In fact, the government's decision did not even mention Michelle's children, and gave short shrift to the evidence of hardship to her husband.  Unfortunately, USCIS' Administrative Appeals Office (AAO) was not persuaded by this argument, and dismissed the appeal.  The AAO concluded  that since Michelle did not make any financial contribution to their family, they would not experience hardship in her absence.
Undeterred by this dismissal, we filed a Motion to Reconsider.  We argued that Michelle's work as a stay-at-home parent was of great economic value to her family.  Michelle acted as the primary caregiver of the couple's two young children, while her husband worked a demanding job that required frequent travel.  With their mother's encouragement and support, the children earned straight A's and attended some of the best schools in the nation. 
We also noted that Michelle's children were born in the United States and had never lived in any other country.  If they moved to India with their mother, they would not receive the same quality of education as they were getting in the United States.  The Motion also noted that Michelle and her husband had been happily married for seventeen years.  Ripping apart this wonderful family would have a significant psychological and emotional impact on her husband and children.
We knew that this would be an uphill battle, as the AAO rarely grants Motions to Reconsider.  However, after reviewing all of the evidence, the AAO reversed its decision and granted Michelle a 212(h) waiver!
Michelle received her green card, and her family remains together in the United States.
6. Immigration Quiz
Quiz Removed
7. State Department Visa Bulletin for February 2014
In the February 2014 Visa Bulletin, the family 2A category (spouses and children of permanent residents) remains at September 8, 2013 for the 5th month in a row.
The other family-based worldwide categories moved incrementally forward, between 3 and 5 weeks.
The dates for persons born in the Philippines advance between 1 and 6 weeks.
For persons born in Mexico, all of the family-based categories move forward between 1 and 4 weeks except for 3rd category (married sons and daughters of U.S. citizens).
The chart below tells the story in more detail:
FAMILY CATEGORIES
| Categories | Worldwide | China (PRC) | Mexico | Philippines |
| --- | --- | --- | --- | --- |
| 1st | 1-1-07 | 1-1-07 | 10-1-93 | 8-15-01 |
| 2A | 9-8-13 | 9-8-13 | 9-1-13 | 9-8-13 |
| 2B | 7-8-06 | 7-8-06 | 5-1-93 | 5-22-03 |
| 3rd | 5-15-03 | 5-15-03 | 6-1-93 | 2-8-93 |
| 4th | 10-22-01 | 10-22-01 | 11-8-96 | 8-8-90 |
The worldwide EB-3 category advances another 2 months to June 1, 2012.  If you are seeking a green card through employment, this is a great time to apply.
The Philippines EB-3 also moves forward 2 months.
Persons born in India are trapped in a terrible situation that only Congress can solve.  Both EB-2 and EB-3 remain frozen in time due to 7% per-country quotas which should have been eliminated years ago.  Talent knows no borders.
China EB-2 moves forward by 1 month.  Talented people from the PRC and their employers in the U.S. are also being negatively affected by these outdated country quotas.
The chart below tells the story in more detail:
EMPLOYMENT CATEGORIES
| Categories | Worldwide | China (PRC) | India | Mexico | Philippines |
| --- | --- | --- | --- | --- | --- |
| 1st | Current | Current | Current | Current | Current |
| 2nd | Current | 1-8-09 | 11-15-04 | Current | Current |
| 3rd | 6-1-12 | 6-1-12 | 9-1-03 | 6-1-12 | 4-15-07 |
| Unskilled | 6-1-12 | 6-1-12 | 9-1-03 | 6-1-12 | 4-15-07 |
| 4th | Current | Current | Current | Current | Current |
| Religious | Current | Current | Current | Current | Current |
| 5th | Current | Current | Current | Current | Current |
8. Immigration Government Processing Times
* Citizenship and Immigration Services (USCIS)
For your reference, we have included tables where you can access the processing times for the USCIS' four Service Centers (California, Nebraska, Texas, and Vermont), the National Benefits Center, and the USCIS' various field offices.
Search the Field Offices for the USCIS' 83 District Offices and Sub-offices to look up the processing times for (1) Applications for Adjustment of Status; (2) Work Authorization; (3) Advance Parole; (4) Naturalization and other types of applications.
All you need to know is
The office where your petition has been filed or transferred to
The type of application or petition
The date on which the petition was filed
This information can all be found on the Notice of Receipt that was mailed to you by the USCIS.
To begin, simply click on the Field Office or Service Center that interests you and click "Submit Query" and you will be directed to the current USCIS processing time table.
Warning: Processing times may appear faster on the official lists than they are in reality.
To see how fast (or slow) your service center or local USCIS office is processing a particular type of petition or application, seethe Government Processing Times Page.
Administrative appeals of most types of petitions and waivers denied by the USCIS are adjudicated by the agency's Administrative Appeals Office (AAO) in Washington, DC.  We link to the AAO's most recent published processing times.
* Department of Labor
The Labor Department's website contains a tab entitled "PERM Processing Times". This enables you to see how long it is taking the Labor Department to complete its final review of standard PERM applications, audited cases, standard appeals and appeals where there are government errors.
* Department of State
The State Department's website contains a "Visa Wait List" page, which permits readers to choose a particular U.S. consular post and learn how long it takes the post to process various types of temporary, nonimmigrant visas.

9. Does Being in the Press Lead to Success?
I recently discovered a website which is maintained by the Los Angeles Times newspaper which lists dozen of articles where many of my clients' immigration cases were written about in the newspaper over the last 30 years.
Often, having a reporter from the Times write an article about one of my clients helped them to get a green card or saved them from deportation.  Press coverage is sometimes a great last resort when nothing else works.
Browsing through the site, I came across a 2007 article entitled "Officials will drop efforts to deport parents of gifted child" about the Cabrera family from Reno after we won their case in Immigration Court.  In 2002, Immigration Judge Bruce Einhorn granted the parents of 11-year-old honor student Diana Cabrera cancellation of removal.  However, when the Board of Immigration Appeals reversed the Judge's decision and ordered her parents to leave the U.S., the family was featured in the Times.  The result was that both Senator Feinstein and Representative Lucille Roybal-Allard introduced private bills in Congress to give the parents green cards.
We appealed the BIA's decision to the Federal Court of Appeals, and the government attorney agreed with us that the Board's decision was in error.  In 2007, the case came before Judge Einhorn once again.  The Judge ruled in their favor, and this time the government did not appeal.
These days, Diana is a star grad student who keeps in touch with me by e-mail.
The next article which caught my eye was entitled "Senator Tries to Give Guy a Break: Citizenship".  This was a story about Guy Taylor, an orphan from Canada.  After his mother died, his grandparents brought Guy to the U.S. to live with them.  Unfortunately, although he was only 16-years-old, Guy was too old for them to adopt and apply for a green card on his behalf.
We held a press conference, and the Times and a lot of other news outlets wrote stories about Guy.  However, nothing changed about his immigration dilemma.  I kept in touch with the reporter at the Times, and sent him regular e-mail messages: "Guy got an 'A' on his English exam", "Guy is delivering pizzas", etc.  None of these messages turned into another story, but about six months later, Guy's grandmother told me that Guy had passed his pre-induction physical for the U.S. Army.  I thought, "Guy is not a U.S. citizen or even a green card holder, but he wants to join the U.S. Army.  Now, that's a story!"
Fortunately, the reporter agreed.  Senator Feinstein read his article, and sponsored a private bill for Guy which was passed by the Senate and the House of Representatives, and was signed into law by President Clinton.
What did Guy do then?  He immediately enlisted in the Army, and proudly served his new country!
Finally, I read a 21-year-old story entitled "From Illegal Immigrant to Valedictorian" about foreign-born orphan named Miguel Perez.
Miguel was brought to the U.S. by his mother as a teenager from war-ravaged El Salvador.  They were apprehended upon crossing the U.S.-Mexican border, and entered the U.S., as Miguel put it, "courtesy of the Border Patrol".  They were held in custody, and although released on bond, Miguel's mother died a few weeks later.
Miguel applied for asylum, but his attorney was unprepared, and the Immigration Judge ordered him deported.  Miguel appealed the decision to the Board of Immigration Appeals, but the Board upheld the Judge's order.
By this time, Miguel had mastered English and was an honor student.  He did not want to break the law so he packed his bags and got ready to leave the U.S. and return to El Salvador.  His Congressman, Mervin Dymally, an immigrant himself, referred Miguel to me.  The same day that I meet Miguel, we appealed his case to the Federal Court of Appeals, and the LA Times interviewed him for a story which appeared on the front page of the newspaper the very next day.
Miguel's case was remanded to another Immigration Judge who granted him a green card via suspension of deportation.  The government agreed with the Judge's decision.
Today, Miguel is a professor of health sciences at a state university.  Although it's been over 20 years since he was our client, Miguel always keeps in touch.
These stories about my clients changed their lives in a very positive way.
We thank the Times as well as the other media which helped make it possible for them to remain in the U.S. to fulfill their dreams.

10. Winner of our January 2014 Immigration Trivia Quiz!
Quiz Removed
Below is the message we received from the winner:
Dear Attorney Shusterman,
"Rufino Tamayo (August 26, 1899 – June 24, 1991) was a Mexican painter of Zapotec heritage, born in Oaxaca de Juárez, Mexico. Tamayo was active in the mid-20th century in Mexico and New York, painting figurative abstraction with surrealist influences.
Willem de Kooning (April 24, 1904 – March 19, 1997) was a Dutch American abstract expressionist artist who was born in Rotterdam, the Netherlands.
I'm and immigrant and have been following Mr. Shusterman since my wife and I had a consultation with him about 7 years ago. It is my wife that enters your competitions, she enjoys the challenge! I hope I get it right this time!
Ben."
Congratulations, Ben! I  look forward to helping you!
Carl Shusterman
Certified Specialist in Immigration Law, State Bar of California
Former Immigration and Naturalization Service (INS) Attorney (1976-82)
Served as Member of AILA Board of Governors (1988-97)
Law Offices of Carl Shusterman, 600 Wilshire Blvd., Suite 1550
Los Angeles, CA 90017, Phone: (213) 623-4592 x0, Fax: (213) 623-3720
"Nobody that I hear from in Congress is talking about immediate citizenship for everyone or mass deportation for everyone. We can find common ground that allows millions of the undocumented to eventually apply for citizenship, legalizes millions who are working and contributing to the country, and puts our economy, our security and the legality of America's workforce on solid ground.""
– Representative Luis Gutierrez (D-IL)
Immigration Update February 2014 – Quick Links
About Us
Back Issues of Our Newsletter
Citizenship
Client Testimonials
Forms Download
Green Cards
Job Search
PERM
Processing Times
Schedule a Legal Consultation
Subscribe to Our Newsletter
Success Stories
Temporary Visas
Visa Bulletin
February 1, 2014
Disclaimer: This newsletter is not intended to establish an attorney-client relationship. All information contained in this newsletter is generalized. Any reliance on information contained herein is taken at your own risk.