Volume Sixteen, Number Ten
Special Message: With increased privacy and security concerns mostly due to viruses and spam, delivering our monthly newsletter to your e-mail address presents many challenges. If you add our e-mail address to your address book or safe list, this should insure that our newsletter will not end up in your junk mail.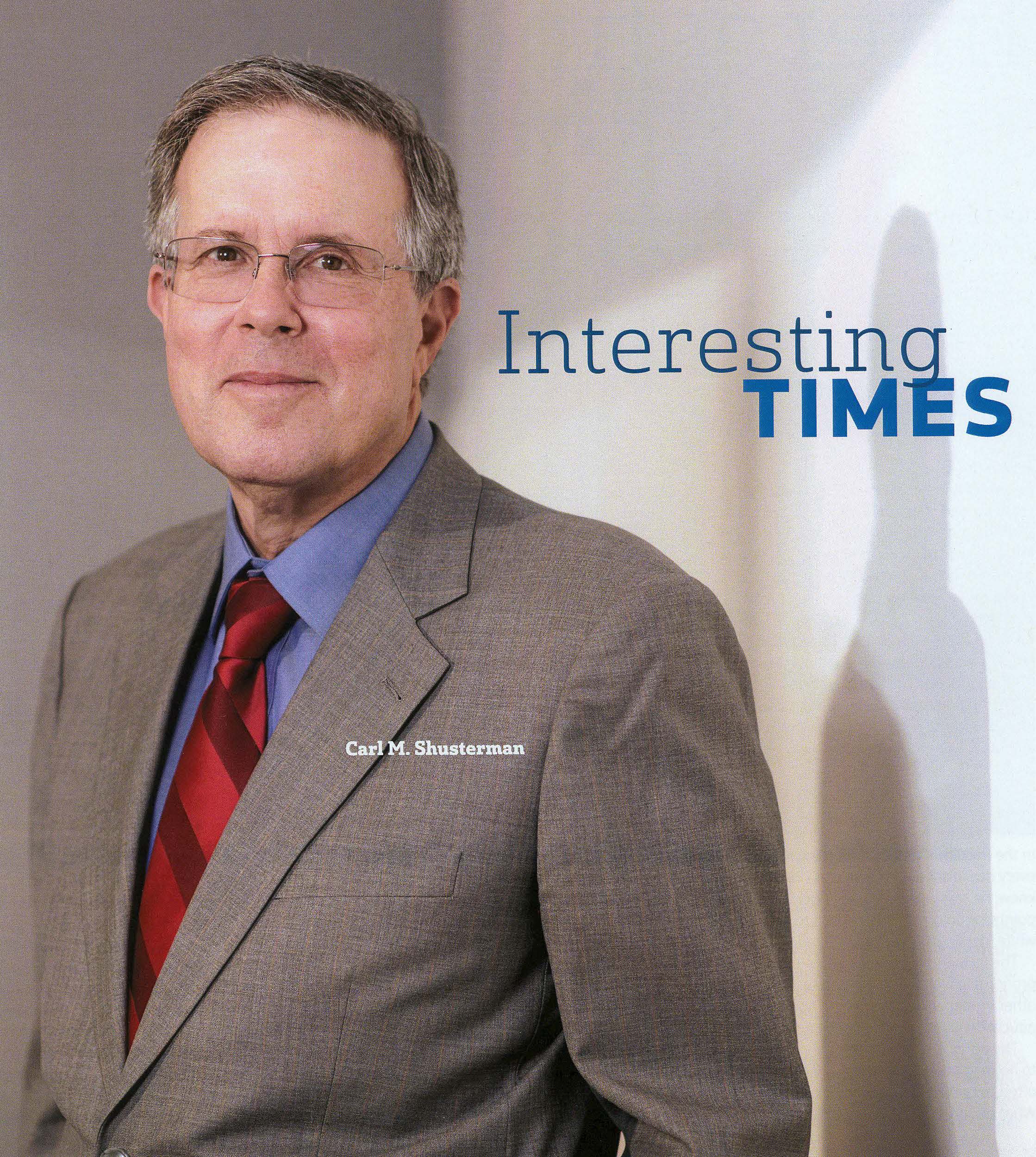 SHUSTERMAN'S IMMIGRATION UPDATE is the Web's most popular e-mail newsletter regarding U.S. immigration laws and procedures with over 40,000 subscribers located in more than 150 countries. It is written by a former INS Trial Attorney (1976-82) with over 30 years of experience practicing immigration law.
Published by the Law Offices of Carl Shusterman, 600 Wilshire Blvd, Suite 1550, Los Angeles, California, 90017. Phone: (213) 623-4592 x0
Subscribe to our free, monthly e-mail newsletter, SHUSTERMAN'S IMMIGRATION UPDATE.
Join the conversation on our Immigration Facebook Page and receive daily updates on the latest events and stories regarding immigration laws and policies.
Follow our Blog Posts commenting on the latest developments in the immigration world.
Subscribe to receive our free "How-To" Immigration Videos.
Client Reviews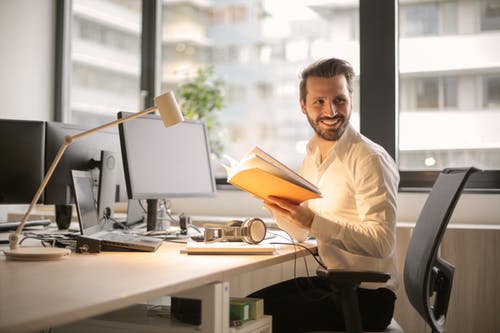 Outstanding Service
"I have been dealing with immigration lawyers for almost a decade. This office is by far the best office I have worked with."
- Faras Shakir, Detroit, Michigan
Read More Reviews
Zoom Consultations Available!
Newsletter US Immigration Update November 2011
TABLE OF CONTENTS:
1. Relief for Employment-Based and Family-Based Immigrants?
2. Department of State Visa Bulletin for November 2011
3. Schedule of Shusterman's Upcoming Immigration Law Seminars
4. CSPA: Petition for Rehearing En Banc Filed in the 9th Circuit
5. Success Story: Survivors Law Brings Visa Petition Back to Life
6. Immigration Trivia Quiz: Immigrant Inventors
7. Ask Mr. Shusterman: For L-1A Petitions, are "Managers" and "Executives" the Same?
8. Immigration Government Processing Times
9. California DREAM Act Signed into Law
10. Winner of Our September 2011 Trivia Quiz!
NEWS FLASHES:
Approval Notices Now Sent to Attorney – Recently, the USCIS started sending the original approval notice of a petition (and form I-94) directly to the employer rather than to the attorney. The attorney often needs to take immediate action upon receipt of the approval notice. After being notified by "stakeholders" that the change created a negative external impact, USCIS Director Mayorkas has announced that the policy will be changed back so that approval notices are sent to accredited representatives.
ICE Announces Year-End Removal Numbers – ICE Director John Morton announced the agency's year-end removal numbers for the fiscal year 2011, highlighting trends that underscore the Obama Administration's focus on detaining and removing individuals who fall into priority areas. Priority areas include those who have broken criminal laws, national security threats, recent border crossers and repeat violators of immigration laws.
Court Halts Parts of Alabama Immigration Law – The U.S. Court of Appeals for the Eleventh Circuit has blocked some portions of Alabama's controversial immigration law, HB 56. The provisions blocked include failing to "complete or carry an alien registration card" a misdemeanor for immigrants and checking immigration status at public schools. The court did allow for Alabama to enforce other provisions such as requiring police to attempt to determine the immigration status of individuals who they suspect are unauthorized and making it a felony for undocumented individuals to engage in business transactions in Alabama, such as applying for a business or driver's license.
DOL Releases Labor Certification and LCA Statistics for FY 2010 – The Department of Labor's Office of Foreign Labor Certification Processed 422,228 employer applications requesting 851,556 positions for permanent and temporary foreign labor certifications. The H-1B program was the only OFLC program to see an increase in the number of positions requested from the previous fiscal year. In addition, OFLC's backlog reduction initiative reduced the program's backlog of cases by 50 percent, increased adjudications 127 percent and reduced average case processing time by more than 50 percent to 167 days. See the LCA statistics.
E-Verify: California Swims Upstream – In October, California Governor Jerry Brown signed the Employment Acceleration Act of 2011 (AB 1236) which prohibits governmental entities in California from requiring businesses to join the E-Verify program. This effectively nullifies laws requiring E-Verify in cities like Lake Elsinore, Murrieta and Temecula. The sponsor of the bill, Assemblyman Paul Fong (D-Sunnyvale) asks "Why make a flawed system mandatory?"
H-1B Cap Update – The USCIS started accepting H-1B petitions subject to the numerical caps starting on April 1. The 20,000 Master's Cap was reached on October 21. Once it is reached, all applicants will be counted toward the 65,000 General Cap. There are less than 19,000 petitions left before the General Cap is reached. We update the number of H-1B petitions received by the USCIS on a regular basis.
Immigration Hearings in Congress – Both the House and Senate Subcommittees on Immigration have held hearings on immigration recently. The House, on October 5, held a hearing to explore whether or not immigration policy needs to be shifted to better retain foreign students who are graduating in Science, Technology, Engineering and Mathematics (STEM). Representative Lamar Smith (R-TX) addressed the topic by saying that STEM students "have the potential to come up with an invention that could save thousands of lives or jump-start a whole new industry," and "have the ability to start a company that could provide jobs to tens of thousands of American workers."On October 4, the Senate Immigration Subcommittee held a hearing to address how mandatory E-Verify laws would affect the agricultural industry.
Immigration "How-To" Videos – Our 30 "How-To" Immigration Videos have been viewed well over 230,000 times. Subjects include how to obtain a green card, how to become a U.S. citizen, how to win your case in immigration court and how to select an immigration attorney. Our video "Green Cards through Marriage"has been viewed over 90,000 times. We encourage you to take advantage of this free resource.
New USCIS Chief Counsel – Stephen H. Legomsky, JD, DPhil, the John S. Lehmann University Professor at the School of Law at Washington University in St. Louis, was appointed chief counsel for the U.S. Citizenship and Immigration Services (USCIS), effective October 24. He is an authority on U.S., comparative and international immigration, refugee and citizenship law and policy. As chief counsel, Legomsky will manage a staff of 160 attorneys, advise the director of the agency on legal and policy issues, and serve as a member of the DHS and USCIS leadership teams.
Sudan TPS – The Department of Homeland Security (DHS) extended Temporary Protected Status (TPS) for 18 additional months, through May 2, 2013, to eligible nationals of the newly-formed Republic of South Sudan and people having no nationality who last habitually resided in Sudan.
USCIS: Entrepreneurs in Residence Initiative – On October 11, USCIS announced an new initiative that would "focus on fully realizing the job-creating potential of current immigration law". USCIS will hold a number of summits with entrepreneurs and experts to help USCIS create and implement effective solutions. This initiative builds on USCIS announcement in August that the agency would enhance the EB-5 investor visa program, promote enterprise and job creation.
Visa Lottery: Apply Online – 50,000 persons obtain permanent residence each year through the annual Green Card Lottery. You can apply online, without an attorney, but you must do so prior to Saturday, November 5th at noon, Eastern Daylight Time.
1. Relief for Employment-Based and Family-Based Immigrants?
Why should the wait for a green card for a professional born in India or China be many years longer than for the same person born in any other country? And why should Mexicans or Filipinos sponsored by their U.S. citizen siblings be forced to wait 15-23 years for green cards instead of 11 years like everyone else?
The answer is that when the immigration preference system was established, Congress wanted to make sure that all countries would be treated equally. They established per-country quotas so that persons born in a particular country were limited to 7% of the total number of immigrant visas granted in each preference category.
However, what Congress failed to consider was that most of the employment-based immigrants in the EB-2 and EB-3 categories would be transitioning from the H-1B temporary visa category, and that there are no country quotas for temporary visas.
If a disproportionate number of H-1B visaholders are born in India or in China, should they be penalized in applying for permanent residence? Also, does it make sense to limit the number of green cards granted to persons born in countries where the population exceeds one billion people to the same number as to persons born in smaller countries?
Such a system unjustly rewards persons for being born in countries with small populations and penalizes people born in countries with large populations. If the aim is to encourage talented individuals born abroad to live and work in the U.S., their country of birth should be irrelevant.
A newly-introduced piece of legislation, the "Fairness for High-Skilled Immigrants Act" (H.R. 3012), offers a bipartisan fix to this decades-old problem. This bill would amend the Immigration and Nationality Act to: (1) eliminate the per-country numerical limitation for employment-based immigrants, and (2) increase the per-country numerical limitation for family-based immigrants.
H.R. 3012 is zipping through the legislative process. It was introduced in the House of Representatives on September 22. A little over a month later, on October 27, it was marked-up by the House Judiciary Committee and sent to the full House for a vote.
However, H.R. 3012 comes at a price for some. While Indian and Chinese professionals would surely benefit if per-country quotas were abolished, what about professionals who were born in other countries? Since H.R. 3012 does not increase the total number of EB green cards, simply eliminating per-country quotas without more would cause the worldwide EB-2 and already-backlogged EB-3 numbers to retrogress. Recapturing unused visa numbers from prior years and exempting dependents from quotas (as they are in the H-1B system) would go a long way to solving this problem.
A recent article article in Computerworld reports that it is opposed by the Korean-American Scientists and Engineers Association and that the President of the IEEE-USA stated that "the country-cap only approach will have no net impact on the American economy at all. No American jobs or companies will be created. And the enormous economic potential found in a well-crafted reform bill will have been squandered." Presumably, these organizations would like to see the passage of legislation that goes beyond simply expanding or eliminating the per-country quotas.
On June 11, Rep. Zoe Lofgren (D-CA) introduced the "Immigration Driving Entrepreneurship in America Act of 2011" commonly referred to as the IDEA Act of 2011. This bill would make more EB green cards available by exempting dependents and outstanding researchers and professors from the current quotas. It would eliminate EB per-country quotas and would recapture hundreds of thousands of green cards that went unused in prior fiscal years.
The IDEA Act has won support from many companies including Intel, Oracle and Google. At least 40% of M.S. degrees and 53% of Ph.D. degrees in engineering from universities in the U.S. are earned by foreign students. However, the IDEA Act does not seem to be moving forward. All 22 of its sponsors are Democrats in the Republican-led House of Representatives.
It is perhaps telling that Representative Lofgren, the principal sponsor of the IDEA Act, recently signed on as a co-sponsor of the "Fairness for High-Skilled Immigrants Act" with Representatives Jason Chaffetz (R-UT) and Lamar Smith (R-TX).
Follow our news ticker in the coming days and weeks to see which bill, if either, is enacted into law.


2. Department of State Visa Bulletin for November 2011
Advances in the Family-Based preference categories in November were either minimal or non-existent with the exception of the 2B category for Filipinos which advanced 10 weeks.
FAMILY CATEGORIES
| Categories | Worldwide | China (PRC) | Mexico | Philippines |
| --- | --- | --- | --- | --- |
| 1st | 7-22-04 | 7-22-04 | 4-01-93 | 2-08-97 |
| 2A | 2-15-09 | 2-15-09 | 12-1-08 | 2-15-09 |
| 2B | 8-1-03 | 8-1-03 | 11-22-92 | 7-15-01 |
| 3rd | 9-22-01 | 9-22-01 | 12-8-92 | 6-22-92 |
| 4th | 6-15-00 | 6-15-00 | 4-22-96 | 8-22-88 |
EMPLOYMENT CATEGORIES
The EB-2 priority dates for persons born in India and the PRC advanced 3 and 1/2 months. Additional advances are anticipated in the near future. However, it is quite another story in the EB-3 category where advances are measured in weeks rather than months.
| Categories | Worldwide | China (PRC) | India | Mexico | Philippines |
| --- | --- | --- | --- | --- | --- |
| 1st | Current | Current | Current | Current | Current |
| 2nd | Current | 11-01-07 | 11-01-07 | Current | Current |
| 3rd | 12-22-05 | 8-22-04 | 7-22-02 | 12-22-05 | 12-22-05 |
| Unskilled | 11-15-05 | 4-22-03 | 6-15-02 | 11-15-05 | 11-15-05 |
| 4th | Current | Current | Current | Current | Current |
| Religious | Current | Current | Current | Current | Current |
| 5th | Current | Current | Current | Current | Current |
3. Schedule of Shusterman's Upcoming Immigration Law Seminars
AILA California Chapters
24th Annual CLE Conference
San Francisco, CA
November 10-12, 2011
Topic: "Practicing Before the U.S. Court of Appeals for the Ninth Circuit"

South Florida AILA Chapter
South Florida AILA Conference
Miami, Florida
February 9-10, 2012
Topic: Understanding the Child Status Protection Act
Immigration Boot Camp
Pincus International
Los Angeles, California
March 2012
FBA 8th Annual Immigration Law Seminar
Federal Bar Association
Memphis, Tennessee
May 2012
4. CSPA: Petition for a Rehearing En Banc Filed in the 9th Circuit
On October 17, we submitted a Petition for a Rehearing En Banc in the 9th Circuit Court of Appeals. To briefly recap, we are talking about CSPA's "automatic conversion" clause which allows children who have "aged-out" despite CSPA's subtraction formula to retain the priority date of the original petition and to convert to the appropriate category.
This summer, three Circuit Courts have ruled on this matter:
1. The Second Circuit, on June 30, ruled that the "automatic conversion" clause is unambiguous, refused to defer to the BIA's decision in Matter of Wang, yet held that the clause applies only to beneficiaries of family second preference petitions. A Petition for a Rehearing En Banc was denied.
2. The Ninth Circuit, on September 2, also ruled that the clause is unambiguous, that the plain language shows that it applies to all derivative beneficiaries, but ended up deferring to Matter of Wang despite the fact that the BIA's decision holds the clause is ambiguous and that it applies only to beneficiaries of family second preference petitions.
3. The Fifth Circuit, on September 8, also ruled that the clause is unambiguous, that the plain language shows that it applies to all derivative beneficiaries, and refused to defer to Matter of Wang.
Bottom line: We now have three different takes on the "automatic conversion" clause, and unless the Circuits can agree on a uniform rule, the best strategy is to have everyone who would benefit from the "automatic conversion" clause move to Texas!
Of course, this issue may ultimately have to be decided by the Supreme Court. However, in the interim, there is another method by which this lack of uniformity can be resolved. In the 9th Circuit, we have requested that the Court rehear this matter En Banc, that is, by more than just a three-judge panel. En Banc review may be granted when: 1. The issue is one of "exceptional importance"; 2. When there is a conflict between Circuits; and/or 3. When a decision departs from establish laws in the particular Circuit.
We believe that all three of the above factors are present in the 9th Circuit, and we have detailed the reasons why this is so in our Petition for a Rehearing En Banc. We promise to keep you informed on this important issue.


5. Success Story: Survivors Law Brings Visa Petition Back to Life
In honor of Halloween, I'll tell you a ghost story with a happy ending.
When the US citizen patriarch of the Garcia (not their real name) family passed away on one tragic day in 2008, the rest of the family was left not only without their father and grandfather, but also without their immigration sponsor.
The Garcias knew that they would have to find some other way to get their green cards. Under the laws at that time, the family members sponsored by a deceased US citizen could only become permanent residents if they could show humanitarian reasons why the petition on their behalf should be reinstated.
It wasn't an immediate issue, as there were no family-based visa numbers available for them to adjust their status to permanent residents any time soon. Their case was in limbo due to the backlog in visa numbers. In this case, the backlog worked to their advantage, since by the time that visa numbers became available, a new law had passed that could help their case.
The Garcia family first came to us in 2010 in the hopes of reviving their chances of obtaining permanent residence in the U.S. They knew that the death of their sponsor complicated their case, and they came to see if there was anything we could do to get it back on track.
Not only had their sponsor passed away, but two of their children had "aged-out" by reaching their 21st birthdays. We determined that their dead case had unexpectedly come back to life in 2009, when Congress passed and President Obama signed a law that included provisions to protect the widows and survivors of family and employment-based immigration cases. Under the new law, as long as family members were residing in the US at the time of death of the sponsor, they could still become permanent residents.
We were not sure if the new 2009 law would apply retroactively to the Garcias as it was passed after the death of their sponsor. The law was so new that there was no guidance available. While humanitarian reinstatement was still an option for them—they did not have family or jobs to return to in their native country, the Philippines—we were glad to find there was a another route available to them. We decided to exhaust all possibilities. We didn't know if they might benefit retroactively from the 2009 law, or whether or not USCIS would agree that the family qualified for humanitarian reinstatement, so we tried both.
When the priority dates became current, Attorney Amy Prokop of our office prepared both arguments and filed them both with the local USCIS office. Thankfully, the case was approved under the new law, so there was no need for humanitarian reinstatement.
This spooky story is not complete without a little bit of hocus pocus. The younger daughter who had "aged-out" of the petition was approved for legal permanent residence under the same petition with a crafty combination of the Child Status Protection Act (CSPA) and a special section of the Patriot Act. Both allow for subtraction of days or months from a son or daughter's age in relation to how long their petition was pending and if they turned 21 after 9/11/2001, respectively. In her case, we were able to subtract over 100 days from her age since the visa petition was pending for this long. This was enough to magically convert her into a child in the eyes of the law.
However, subtracting 100+ days was not enough to reduce the age of her older sister to under 21. If the Supreme Court agrees with our interpretation of the CSPA's "automatic conversion" clause, the eldest Garcia daughter will be able to retain her original priority date and become a lawful permanent resident. For now, she must wait. Despite the death of their sponsor, all members of the Garcia family continue to live together in the U.S.
6. Immigration Trivia Quiz:
7. Ask Mr. Shusterman: For L-1A Petitions, are "Managers" and "Executives" the Same?
What do many of the top executives and managers of Toyota, Honda, Nestle, GE, and Hitachi have in common? Most likely they started working in the United States using L-1A visas.
You may know that a U.S. employer (if they are a parent, subsidiary, affiliate, or branch of foreign company) may transfer an executive or manager from one of its foreign offices to one of its offices in the United States through L-1A nonimmigrant classification. You may also know that a foreign company that does not yet have an affiliated U.S. office may use this classification in order to send an executive or manager to the United States with the purpose of establishing a "start-up" company. But what you may not know is that a foreign worker cannot be both an executive and a manager at the same time. It's either one or the other.
If you think your petition documentation for a manager should be the same as for an executive, better think again!
The term executive capacity means that the person primarily performs the following duties within the organization:
Directs the management of the organization or a major component or function of the organization;
Establishes the goals and policies of the organization, component, or function;
Exercises wide latitude in discretionary decision-making ; and
Receives only general supervision or direction from higher-level executives, the board of directors, or stockholders of the organization.
A manager primarily performs the following duties within the organization:
Manages the organization, or a department, subdivision, function, or component of the organization;
Supervises and controls the work of other supervisory, professional, or managerial employees, or manages an essential function within the organization, or a department or subdivision of the organization;
Has the authority to hire and fire or recommend those as well as other personnel actions (such as promotion and leave authorization), if another employee or other employees are directly supervised; or, if no other employee is directly supervised, functions at a senior level within the organizational hierarchy or with respect to the function managed; &
Exercises discretion over the day-to-day operations of the activity or function for which the employee has authority.
In short, an executive is one who makes broad policy without much oversight while a manger supervises and controls the work of professional employees and manages the organization, or a department, subdivision, function, or component of the organization. Also, a person can also be a "functional" manager who manages an essential function of the organization at a high level without direct supervision of others.
It is worth noting that a supervisor is not necessarily a manager merely by virtue of his or her supervisory duties unless the employees supervised are degree-holding professionals or managers. Also, there is an exception if the manager or executive is coming to open a new office. In this situation, the person could be both an executive and a manager, but only for the first year. After that, it is very important to draw clear distinctions of roles, responsibilities and duties.
When preparing an L-1A petition, it is very important to clearly define the job position and to include all of the pertinent supporting documents.


8. Immigration Government Processing Times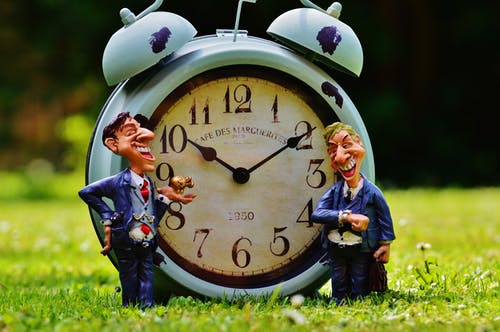 We link to the most recent immigration waiting times for each of the four USCIS Service Centers, the National Benefits Center and the Administrative Appeals Office. We also link to the processing times of all of the 83 USCIS District Offices and Sub-offices. We link to the Labor Department's page entitled "Processing dates for labor certification applications". Finally, we link to the State Department's "Visa Wait Times" page.
9. California DREAM Act Signed into Law
On October 9, California Governor Jerry Brown signed the California Dream Act into law. The law will permit certain undocumented students who have graduated from high school and are attending public universities in California to qualify for state financial aid.
California is one of about a dozen states to allow undocumented students to qualify to pay in-state tuition. With the signing of the DREAM Act, California joins Texas and New Mexico in permitting these students to obtain state-funded financial aid.
The new law will affect only a fraction of one percent of all students attending the University of California, the California State Universities and the California Community Colleges.
The California Department of Finance estimates that the new law will result in the expenditure of an additional $14.5 million in CalGrants to 2,500 university students.
If this seems like a lot of money, consider that this amounts to just 1% of the $1.4 billion annual funding for CalGrants. Given California's budget crisis, the amount of funding for education has been cut dramatically. The tuition at public universities has skyrocketed since I received a B.A. and a law degree from UCLA. It is now virtually impossible for many students to attend public universities in California without CalGrants.
Yet, anti-immigrant groups have already started criticizing the new law. A spokesperson for the anti-immigrant Federation of Americans for Immigration Reform characterized the new law as a "reckless use of taxpayer" money.
I disagree.
Why should the State of California finance a student's primary and secondary education for 12 years only to make it impossible for him or her to attend a public university?
I have met many of the DREAM Act students at my alma mater UCLA. Most were not even informed of their undocumented status by their parents until they applied for publicly-funded loans and scholarships. It makes no sense whatsoever to deprive them of the opportunity to gain a decent education and contribute to society. This tiny amount of money will help these students become productive members of society.
Now, if we could only get the DREAM Act passed on the national level.


10. Winner of Our September 2011 Immigration Trivia Quiz!
Quiz Removed.
Carl Shusterman
Certified Specialist in Immigration Law, State Bar of California (1988-Present)
Former Immigration and Naturalization Service Trial Attorney (1976-82)< Board of Governors, American Immigration Lawyers Association (1988-97)
Law Offices of Carl Shusterman,
600 Wilshire Blvd., Suite 1550
Los Angeles, CA 90017, Phone: (213) 623-4592 x0, Fax: (213) 623-3720
"Why should American employers who seek green cards for skilled foreign workers have to wait longer just because the workers are from India or China?"
– Rep. Lamar Smith (R-TX) Chairman of the House Judiciary Committee
Newsletter US Immigration Update November 2011 – Quick Links
Disclaimer: This newsletter is not intended to establish an attorney-client relationship. All information contained in this newsletter is generalized. Any reliance on information contained herein is taken at your own risk.
November 1, 2011