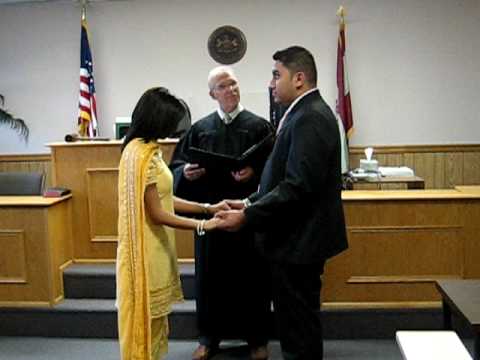 K3 visas are for the foreign-born spouses of US citizens. K3 visas are intended to shorten the physical separation between the foreign-citizen and US citizen spouses by having the option to obtain K3 visas overseas and enter the United States to await approval of the immigrant visa petition. K-3 visa recipients subsequently apply to adjust status to a permanent resident with the USCIS upon approval of the petition.
Because a US citizen spouse applying for a nonimmigrant K-3 visa must have an I-130 immigrant visa petition filed on his or her behalf by his or her U.S. citizen spouse and pending approval, a K-3 applicant must meet some of the requirements of an immigrant visa. It should be noted that under US immigration law, a foreign citizen who marries a US citizen outside the US must apply for a K-3 visa in the country where the marriage took place.
Client Reviews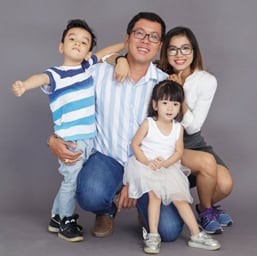 Professional and Knowledgeable Law Firm
"I've had a decade of experience with Mr. Shusterman's law firm. I used them for my immigration needs from H1 to citizenship. It is safe to say this is one of the most competent, professional and knowledgeable law firms. If there is a firm that can handle any possible immigration case routine or otherwise; then this is it."
- D. Chen, Phoenix, Arizona
Read More Reviews
Zoom Consultations Available!
What is a Spouse?
A spouse is a legally wedded husband or wife. Same-sex spouses of U.S. citizens and Lawful Permanent Residents, along with their minor children, are now eligible for the same immigration benefits as opposite-sex spouses.
Merely living together does not qualify a marriage for immigration.
Common-law spouses may qualify as spouses for immigration purposes depending on the laws of the country where the common-law marriage occurs.
In cases of polygamy, only the first spouse may qualify as a spouse for immigration.
Eligibility for K3 Visas
Married to a US Citizen
Pending Form I-130 (Petition for Alien Relative)
Approved I-129F Petition (No filing fee)
Eligibility for K4 Visas
Unmarried
Under 21
Child of a Qualified K3 Visa Applicant
Must be listed on form I-129F
Benefits of K3 and K4 Visas
There are various benefits that come with a K3 visa or K4 visa. Those who hold these visas may apply to adjust status to a permanent resident at any time. In addition, they may obtain employment authorization.
K3 and K4 Visa Limitations
There are, however, some limitations that come with a K3 Visa or K4 Visa. For example, K3 or K4 visa holders can not change status to another temporary visa category. In addition, there are several instances in which a K3 visa can automatically expire after 30 days such as: denial of either form I-130 or form I-485, and a divorce or annulment with the US citizen spouse. K4 status expires when the K3 status expires. K3 and K4 visa holders are admitted to the US for a maximum of 2  years.  They may, however, apply to extend their status.
Applying for a Green Card
K-3 and K-4 visa holders must have an approved Form I-130 to be eligible for a Green Card to become a lawful permanent resident. You may apply for a Green Card at any time (even while the Form I-130 is pending) by filing Form I-485, Application to Register Permanent Residence or Adjust Status. If you have a K-3 visa, you may only apply for a Green Card based on your marriage to the U.S. citizen spouse who petitioned for your K-3 status.
If you have a K-4 visa, you may only apply for a Green Card based on the step-parent/step-child relationship created when your K-3 parent married the U.S. citizen who petitioned for your K-4 visa. You may also benefit from certain age-out protections under the Child Status Protection Act (CSPA). For more information on CSPA, see our Child Status Protection Act (CSPA) webpage.
K3 Visas: Required Documentation
Birth Certificate
Current Marriage Certificate
Past Divorce/Death of Spouse Certificates
Police Certificates
Medical Examination
Valid Passport for Travel Evidence of Financial Support (Form I-134, Affidavit of Support) may be required
Form Form DS-160 (Online Non-immigrant Visa Application)
Two 2×2 Photographs
Evidence of Relationship with U.S. Citizen Spouse
K3 Visas – Government Resources
Decades of Immigration Experience Working for You
What Can We Help You With - Videos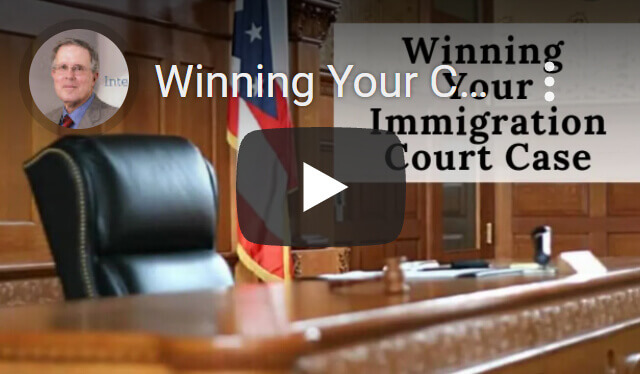 Winning Your Case in Immigration Court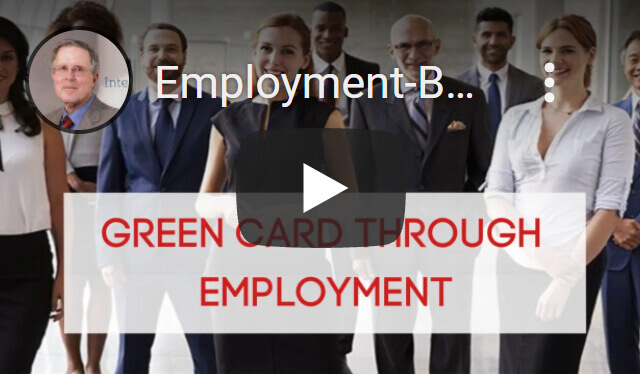 Green Cards through Employment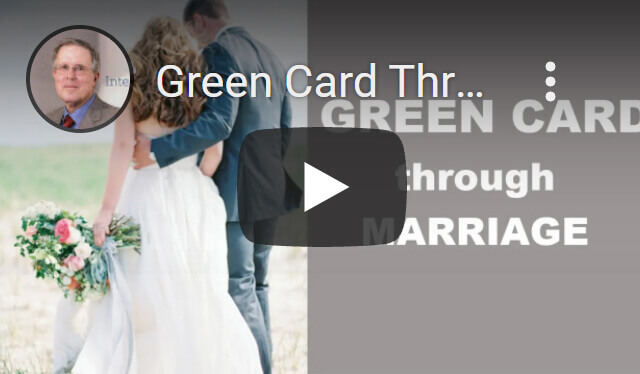 Green Card through Marriage
---
Carl Shusterman
Immigration Attorney Carl Shusterman has 40+ years of experience. He served as an attorney for the U.S. Immigration and Naturalization Service (INS) from 1976 until 1982, when he entered private practice. He has testified as an expert witness before the US Senate Immigration Subcommittee. Carl was featured in SuperLawyers Magazine. Today, he serves as Of Counsel to JR Immigration Law Firm.
---