Volume Twenty-One, Number One
SHUSTERMAN'S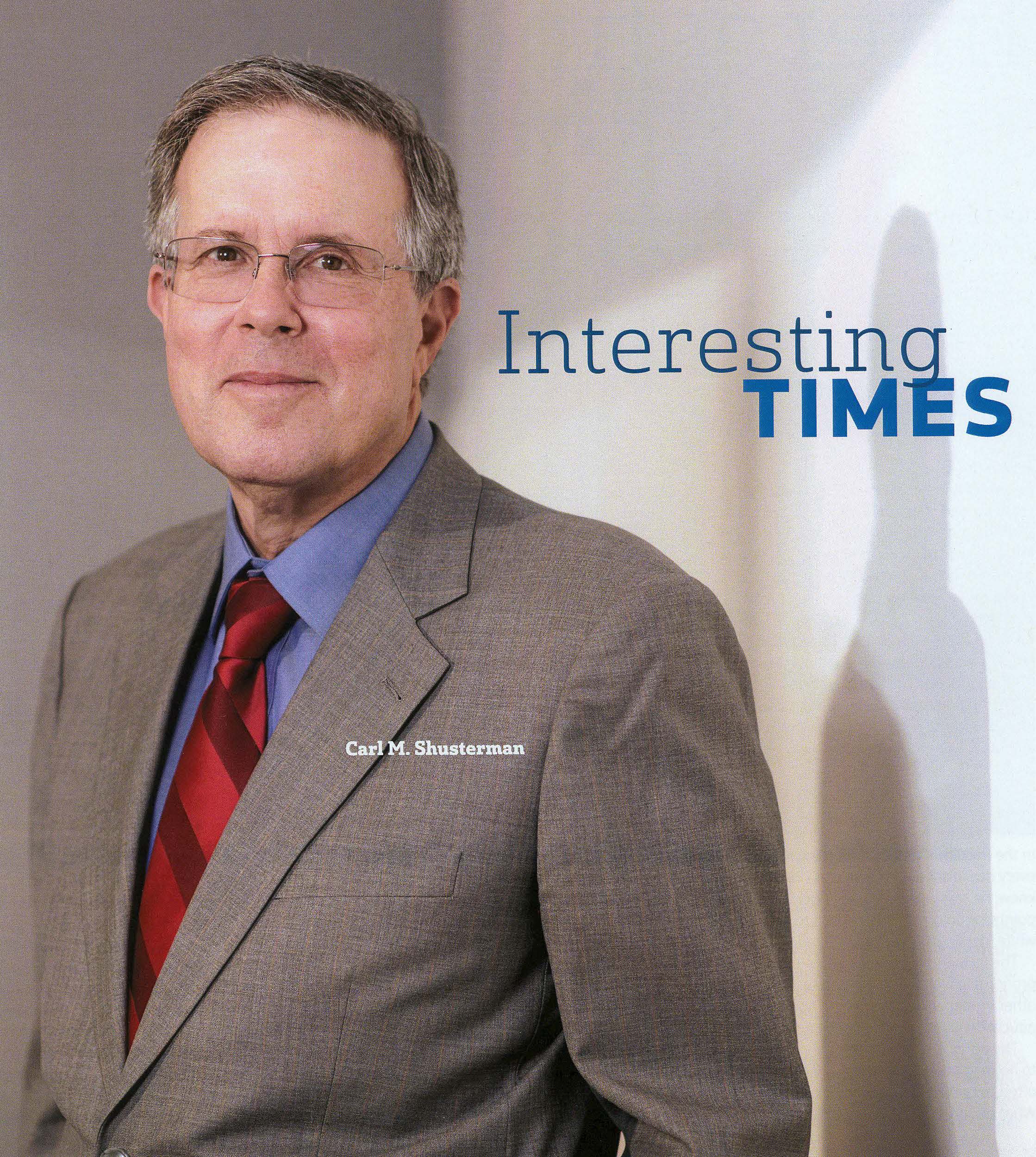 IMMIGRATION UPDATE is the Web's most popular e-mail newsletter regarding U.S. immigration laws and procedures with over 40,000 subscribers located in more than 150 countries. It is written by a former INS Trial Attorney (1976-82) with 40 years of experience practicing immigration law.
Published by the Law Offices of Carl Shusterman, 600 Wilshire Blvd, Suite 1550, Los Angeles, California, 90017. Phone: (213) 623-4592 x0.
Subscribe to our Immigration Newsletter, join the conversation on our Facebook Page, follow our Blog Posts and subscribe to our "How-To" Immigration Videos.
Client Reviews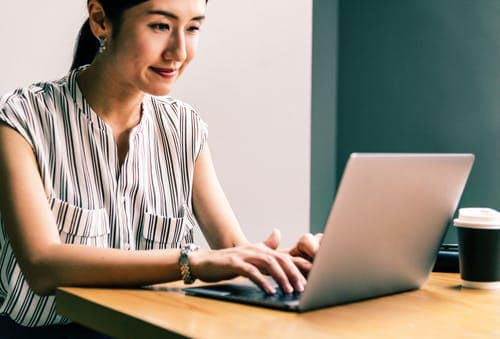 Very Efficient and Professional!
"I would like to thank the team of Carl Shusterman's Office who took care of my application for naturalization. Everything went well and very fast! Very efficient and professional!"
– Jennie Kil, San Francisco, CA
Read More Reviews
Zoom Consultations Available!
Shusterman's Immigration Update January 2016
TABLE OF CONTENTS:
1. President Signs Immigration Amendments into Law
2. State Department Visa Bulletin for January 2016
3. Immigration Government Processing Times
4. Success Story: A Whole New World for O-1B's – Online Stars
5. Immigration Trivia Quiz: Famous Immigrant Singers
6. EB-5 Program Stays "As Is" & EB-5 Resources
7. Ask Mr. Shusterman: ISIS Must Love Donald Trump
8. Shusterman's Upcoming Immigration Seminars
9. Time to Get Ready for H-1B Filing Season
10. No Winner of Our December 2015 Immigration Trivia Quiz!
NEWS FLASHES:
Government Plans Mass Deportations – DHS has approved a nationwide mass deportation of families who have remained in the US despite deportation orders. This mass deportation will target families from Central American countries who fled to the US to escape violence in their countries, but who have been ordered deported. Many of these families were released from detention centers.
H-2A and H-2B Abuses – According to an article which appeared in BuzzFeed in December 2015 entitled "All You Americans Are Fired!", unscrupulous employers are misusing both the H-2A and H-2B temporary worker programs to fire US workers and replace them with foreign-born workers who they exploit. If this is true, both Congress and the Administration need to plug loopholes in the law and prosecute these employers to the full extent of the law.
Syrian Refugees Arrive in Canada – Canada is accepting 25,000 Syrian refugees fleeing violence in their country. Prime Minister Justin Trudeau announced that the refugees will be provided with social insurance, health cards and the opportunity to become Canadian citizens.
Clarify and improve longstanding agency policies and procedures implementing sections of the AC-21 and ACWIA related to certain foreign workers, which will enhance USCIS' consistency in adjudication.
Better enable US employers to employ and retain certain foreign workers who are beneficiaries of approved I-140 petitions while also providing stability and job flexibility to these workers. The proposed rule will increase the ability of such workers to further their careers by accepting promotions, making position changes with current employers, changing employers, and pursuing other employment opportunities.
Improve job portability for certain beneficiaries of approved I-140 petitions by limiting the grounds for automatic revocation of petition approval
Clarify when individuals may keep their priority dates to use when applying for adjustment of status to lawful permanent residence, including when USCIS has revoked the approval of their approved I-140 petitions because the employer withdrew the petition or because the employer's business shut down
Allow certain high-skilled individuals in the US in E-3, H-1B, H-1B1, L-1, or O-1 status to apply for one year of unrestricted employment authorization if they:

Are the beneficiaries of an approved I-140 petition,
Remain unable to adjust status due to visa unavailability, and
Can demonstrate that compelling circumstances exist which justify issuing an employment authorization document.

Such employment authorization may only be renewed in limited circumstances.
Clarify various policies and procedures related to the adjudication of H-1B petitions, including, among other things, extensions of status, determining cap exemptions and counting workers under the H-1B visa cap, H-1B portability, licensure requirements, and protections for whistleblowers.
Establish a one-time grace period during an authorized validity period of up to 60 days for certain high-skilled nonimmigrant workers whenever their employment ends so that they may more readily pursue new employment and an extension of their nonimmigrant status.The public has until February 29, 2016 to comment on these proposed regulations.
Visa Waiver Program Enhancements – On December 2, in reaction to the terrorist attacks in Paris, the White House took action to increase the security of the Visa Waiver Program, which permits 20 million people per year from 38 foreign countries to enter the US without the necessity of obtaining tourist and business visas. The extra security measures are intended to further scrutinize travelers and add new information sharing between the US and the VWP countries, most of them European. On December 18, President Obama signed a bill into law to further increase the security of the Visa Waiver Program (See below).
1. Obama Signs Immigration Amendments into Law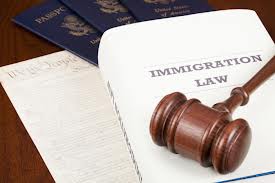 On December 16, it was announced that members of Congress had finalized a 2,009-page budget bill. Two days later, the bill was signed into law by President Obama after the bill was approved on a bipartisan basis by both the Senate (65-33) and the House of Representatives (316-113).
The bill contains a number of amendments to the immigration law, each of which is listed below:
H-1B and L-1 Filing Fees – Additional filing fees are imposed on companies which employ 50 or more workers in the US, and whose workforce consists more than 50% of H-1B and L-1 employees. Supplemental fees for an H-1B petition are raised from $2,000 to $4,000 and from $2,250 to $4,500 for each L-1 petition. These fees also apply to extensions as well as to first-time petitions and will remain in effect until September 30, 2025. The funds generated by these fee increases will fund 9/11 programs and the biometric entry-exit program.
EB-5, Conrad 30, E-Verify and Non-Ministerial Religious Workers – Each of these programs is extended to September 30, 2016 without any material changes. It is anticipated that Congress will amend the EB-5 investor program sometime in 2016.
H-2B Workers – "Returning workers" who were counted against the 66,000 cap in fiscal years 2013-15 will not be subject to the fiscal year 2016 cap. Employers are required to pay workers at the prevailing wage or the actual wage, whichever is higher. The term "seasonal" is defined as 10 months. New provisions of the law apply to employers of H-2B workers in the seafood industry.
Visa Waiver Program (VWP) – The rules are tightened on this program which allows over 20,000,000 people annually from 38 countries to enter the US as visitors without visas each year. For example, persons who visited Syria, Iraq, Iran, Sudan (or any country designated by DHS) since March 2011 are barred from visiting the US without a visa. These immigration law changes are meant to promote security and increase "vetting" of foreign visitors to the US.
Syrian/Iraqi Refugees – The law does not contain any restrictions on the admission of Syrian/Iraqi refugees into the US as some members of Congress had proposed.
DAPA/DACA – The law does not prohibit the implementation of either the DAPA or the DACA programs as proposed by the Administration. Whether the Administration has the authority to implement both the DAPA program and expand the existing DACA program will be decided by the Supreme Court.
2. State Department Visa Bulletin for January 2016
EMPLOYMENT CATEGORIES
The worldwide EB-3 numbers advance 4 weeks in January 2016.
The big news is EB-2 India which advances 8 months. EB-3 India inches forward by 3 weeks.
China EB-2 fails to advance, while China EB-3 moves forward 2 1/2 months for professionals and skilled workers and 4 months for unskilled workers. China EB-5 advances by 3 weeks.
Philippines EB-3 advances by 3 months.
The chart below tells the story in more detail:
A. APPLICATION FINAL ACTION DATES FOR EMPLOYMENT-BASED PREFERENCE CASES–
| Categories | Worldwide | China (PRC) | India | Mexico | Philippines |
| --- | --- | --- | --- | --- | --- |
| 1st | Current | Current | Current | Current | Current |
| 2nd | Current | 2-01-12 | 2-01-08 | Current | Current |
| 3rd | 10-01-15 | 7-01-12 | 5-15-04 | 10-01-15 | 11-01-07 |
| Unskilled | 10-01-15 | 12-01-06 | 05-15-04 | 10-01-15 | 11-01-07 |
| 4th | Current | Current | Current | Current | Current |
| Religious | U | U | U | U | U |
| 5th Non-Regional Center (C5 and T5) | Current | 1-08-14 | Current | Current | Current |
| 5th Regional Center (I5 and R5) | U | U | U | U | U |
As to when you can file your application for a green card, the only employment-based category that the State Department has moved forward is worldwide EB-3 which advances 4 months, from September 1, 2015 to January 1, 2016. However the USCIS has refused to accept this advance.
B. DATES FOR FILING OF EMPLOYMENT-BASED VISA APPLICATIONS– These dates indicate when immigrant applicants can send adjustment of status applications without having to wait for their priority dates to become current.
| Categories | Worldwide | China (PRC) | India | Mexico | Philippines |
| --- | --- | --- | --- | --- | --- |
| 1st | Current | Current | Current | Current | Current |
| 2nd | Current | 1-01-13 | 7-01-09 | Current | Current |
| 3rd | 1-01-16 | 10-01-13 | 7-01-05 | 1-01-16 | 1-01-10 |
| Unskilled | 1-01-16 | 1-01-07 | 7-01-05 | 1-01-16 | 1-01-10 |
| 4th | Current | Current | Current | Current | Current |
| Religious | Current | Current | Current | Current | Current |
| 5th Non-Regional Center (C5 and T5) | Current | 5-01-15 | Current | Current | Current |
| 5th Regional Center (I5 and R5) | Current | 5-01-15 | Current | Current | Current |
FAMILY CATEGORIES
Each of the worldwide family preference categories move forward in January between 4 and 6 weeks.
For Mexico, the picture is bleak. The F-2B and F-4 numbers remain frozen while the other family-based categories advance only 2 or 3 weeks.
The Philippines numbers move forward between 1 and 6 weeks.
The chart below tells the story in more detail:
A. APPLICATION FINAL ACTION DATES FOR FAMILY-SPONSORED PREFERENCE CASES– These dates are consistent with prior visa bulletin priority dates.
| Categories | Worldwide | China (PRC) | Mexico | Philippines |
| --- | --- | --- | --- | --- |
| 1st | 5-15-08 | 5-15-08 | 12-22-94 | 6-01-03 |
| 2A | 8-01-14 | 8-01-14 | 6-01-14 | 8-01-14 |
| 2B | 4-01-09 | 4-01-09 | 9-08-95 | 1-01-05 |
| 3rd | 8-01-04 | 8-01-04 | 8-01-94 | 11-01-93 |
| 4th | 4-22-03 | 4-22-03 | 4-01-97 | 7-22-92 |
If you are eligible to adjust your status using a family-based priority date, you may do so many months in advance of your priority date becoming current. In January, the worldwide family-based filing dates all advance between 3 and 5 1/2 months. However, for persons born in Mexico and the Philippines, the filing dates fail to advance.
B. DATES FOR FILING FAMILY-SPONSORED VISA APPLICATIONS– These dates indicate when immigrant applicants can send adjustment of status applications without having to wait for their priority dates to become current.
| Categories | Worldwide | China (PRC) | Mexico | Philippines |
| --- | --- | --- | --- | --- |
| 1st | 10-01-09 | 10-01-09 | 4-01-95 | 9-01-05 |
| 2A | 6-15-15 | 6-15-15 | 6-15-15 | 6-15-15 |
| 2B | 12-15-10 | 12-15-10 | 4-01-96 | 5-01-05 |
| 3rd | 8-01-05 | 8-01-05 | 5-01-95 | 8-01-95 |
| 4th | 5-01-04 | 5-01-04 | 6-01-98 | 1-01-93 |
3. Immigration Government Processing Times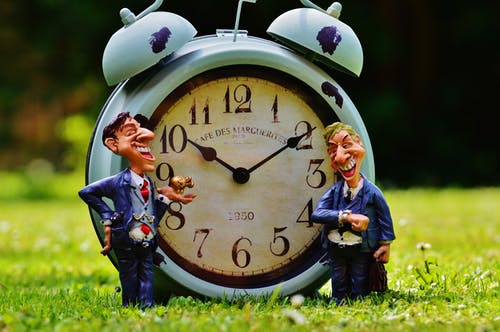 We link to the most recent immigration waiting times for each of the four USCIS Service Centers, the National Benefits Center and the Administrative Appeals Office. We also link to the processing times of all of the 83 USCIS District Offices and Sub-offices. We link to the Labor Department's page entitled "Processing dates for labor certification applications". Finally, we link to the State Department's "Visa Wait Times" page.
4. Success Story: A Whole New World for O-1B's – Online Stars
Thanks to the advancement in technology of the last 10 years, there is a new group of entertainers emerging via the internet. People, who, using only the internet have created very real brands, often reaching millions of viewers through their online content. I recently had the opportunity to help one such online star pursue her dream. Annie is an amazing talent and was reaching millions of viewers through the content she was sharing on the internet. But her dream was to move from Europe to live in the United States and host an online show.
The owners of an online media show in the US approached me to see if it was possible to get a working visa for Annie. They explained that in her home country, Annie produced and hosted her own humorous shows on Youtube out of her living room, with absolutely no budget. One day, she uploaded a show in the evening and when she woke up, thinking it would maybe get a few views from friends and family, was blown away to see that it had over 100,000 views. In the span of a week and a half, there were over 10 million views! Within a month, she was a guest on multiple US TV shows, and offered movie and music deals.
I let my client know that entertainers normally apply under an O-1 visa for extraordinary ability. However, one general qualification for proving extraordinary ability is high salary and/or industry awards. But for internet stars like Annie, who have never been paid or received any awards or formal recognition for her work, we would need to make a different argument. So I explained that we could still apply because of the offers she was receiving and the huge following she had. But due to the "get it while its hot" nature of the entertainment industry, we would have to move quickly to get her approved to enter the US so that she could start performing while the offers were coming in.
The major concern was that since she was a brand new star, she did not have enough experience to achieve "extraordinary ability" status. We were able to overcome this challenge by showing that Annie satisfied 4 out of the 10 qualifications for the O-1 visa. Since she was the star of her own show that was produced on the most popular online media platform in the world (YouTube), she met the qualification of performing as a lead and starring participant in productions which have a distinguished reputation. Annie had been featured in several publications including the Huffington Post, The Telegraph, and The Wall Street Journal. This exposure helped her meet the second qualification of achieving national and international recognition for achievements evidenced by published materials. At the time of the application, she had over 17 million views on her shows, over 100,000 subscribers on her YouTube account, and over 20,000 instagram followers. This popularity satisfied the requirement of demonstrating a record of critically acclaimed successes as evidenced by ratings. In order to satisfy the 4th qualification of receiving significant recognition for achievements from organizations, critics, and other recognized experts in the field, she was able to obtain ample reference letters all indicating what an amazing superstar she was and how lucky the US would be to have her.
Even though all of her online presence was less than a year, this was sufficient to get her visa approved! What a change in how we are now able to demonstrate extraordinary ability.
I'm glad we were able to put in the time and work diligently enough to get her into Los Angeles where she can show her talent. Annie's opportunities are endless and I was very proud to be a part of that.
5. Immigration Trivia Quiz
Quiz Removed
6. EB-5 Program Stays "As Is" & EB-5 Resources
The much anticipated changes and permanent authorization of the EB-5 Regional Center Program were not passed in December 2015. Instead, the US Congress has extended the current EB-5 Regional Center program through September 30, 2016.
EB-5 legislation proposed in 2015 contained several highly controversial issues including a higher minimum investment amount for all EB-5 investors ($1.2M standard investment and $800,000 for targeted employment areas (TEA)), stricter TEA guidelines, extensive integrity measures that include background checks on RC owners and limitations on foreign ownership of EB-5 entities, increased financial and reporting burden on RCs, greater disclosures regarding broker-dealer, finder and immigration agent's involvements as well as changes to permitted job calculation methodologies and indirect job creation. The proposed changes addressed the common criticisms of the EB-5 program such as the presence of fraud, lack of oversight and the overall lack of regulation from the Congress, SEC and USCIS. But several of these issues are highly contested by powerful EB-5 players and thus a compromise could not be reached.
Many in the EB-5 industry, including this article's author, are disappointed that we do not have updated and clarified program guidelines and long-term authorization from the Congress. Nonetheless, the EB-5 program is here to stay – as is – for the next nine months. We invite you to peruse our updated online EB-5 resources to help you decide if EB-5 is the best immigration strategy for you.
Here is a brief overview of topics our online EB-5 resource section covers:
EB-5 Immigrant Investor Program and Process: Deciding to pursue an EB-5 immigrant visa is a significant step for most individuals and families. In this description of the EB-5 program, prospective investors will understand the key program requirements and steps that each investor must follow. Investors will also gain a better understanding of the EB-5 timeline.
Direct EB-5 Investments: Myths are rife in the direct EB-5 program. In this section, you will learn the facts about "direct EB-5" and whether it is the right choice for you.
Considerations for Businesses Interested in Accepting Direct EB-5 Investments: As EB-5 gains popularity and becomes more mainstream, we hear from business owners who want to learn whether the program is right for their business. Much of what is written about EB-5 on the internet either portrays the program as the best thing possible (i.e., and thus too good to be true) or a scam. The truth, as usual, is somewhere in the middle. While an individualized analysis is required to determine whether funding through EB-5 is appropriate for your business, this resource will help you understand the basic considerations and dispel some common myths.
How to Make Your Business EB-5 Compliant: Building on Considerations for Businesses, this is a guide on what is required to make your business EB-5 compliant.
Regional Centers: What, Why and How? As the title suggests, this section addresses the nuts and bolts of regional centers. It explains investments in RCs from an investor's perspective and why a business/developer would choose to set up a RC.
Regional Center Inquiry: Questions to Consider: Building on the basics of RCs, this article speaks to businesses and developers interested in establishing an RC.
* Belma Demirovic Chinchoy, Esq. is an immigration attorney qualified to advise clients on immigration aspects of the EB-5 program. Immigration attorneys are not qualified investment advisors and broker/dealers. Each investor is advised to obtain qualified professional counsel regarding financial risks associated with investments, including EB-5 investments.
7. Ask Mr. Shusterman: ISIS Must Love Donald Trump
After the massacre in San Bernardino, my phone started ringing and has not stopped since. Practically everyone who knows me, as well as a stream of reporters, wanted to know how the female shooter was able to get a visa to enter the US.
In particular, they wanted to know how she qualified for a K-1 fiancée visa, which allows the betrothed of US citizens to enter the country in order to marry. A K-1 visa typically takes 6 to 9 months to obtain, must be used within 4 months, and compels the fiancée to marry the U.S. citizen within 90 days of arrival in the States. The US citizen then can sponsor the K-1 spouse for a green card. To obtain the K-1, the female shooter had to pass through various security checks, including a cross check against national security databases and fingerprinting by US consular officers in Pakistan.
Callers also want to know what the vetting process is for getting other types of visas to come to the U.S., and how these procedures could be tightened. All valid questions.
Of course, the politicians have been quick to weigh in. Just a couple of weeks after the House of Representatives passed a bill attempting to stop the US from admitting 10,000 Syrian refugees, the San Bernardino tragedy prompted Members of Congress to warn that Al Qaeda and ISIS could use loopholes in our immigration laws to bring terrorists to the US using fiancée visas.
Not surprisingly, Donald Trump gave voice to the extremist position that we should ban all Moslems from entering the US until we can "sort this out," whatever that means.
It's time for all of us who are deeply concerned about preventing terrorism and mass murders to take a deep breath and use our brains to explore ways to reduce terrorism and violence, and not just default to our emotions.
What is the Solution?
First, a little perspective. When assessing US immigration policy, it's a mistake to focus solely on the San Bernardino woman shooter and her fiancée visa. It was just a few weeks ago that a group of men, most of them born in France and Belgium, killed over 100 innocent people in Paris. They needed no visas to enter France as they were already citizens of the country or of the EU, just as the male shooter in San Bernardino was born a US citizen and needed no visa to come here.
According to the State Department, about 36,000 persons per year enter the US on fiancée visas in order to marry US citizens. Few of these peoples are from the Middle East. Contrast this with over seven million who are granted visitors visas annually and keep in mind that most of the 9/11 terrorists were granted visitors visas to come to the US.
Of even more importance, over 20 million people, mostly citizens of European countries, visit the US every year, and don't even need to apply for visitor visas. They come to the U.S. through the Visa Waiver Program, which is meant to encourage tourism to the US and imposes few vetting restrictions. Some of the Paris attackers could easily have come to the US through the Visa Waiver Program.
In a constructive move, President Obama signed a law passed by a bipartisan majority in Congress imposing more background checks on Visa Waiver Program applicants. The Visa Waiver Program is the correct immigration program to focus on because of its enormity. We also need to reexamine the vetting process for people seeking visas as visitors, students, temporary workers and other categories. The fiancée visa is a relatively small part of our immigration system and should not be blown out of proportion.
As security experts have repeatedly noted, the Moslem community in the US is a major asset in identifying religious extremists, whether homegrown or immigrants, before they engage in acts of violence.
Groups like Al Qaeda and ISIS know this, and hope that recent attacks will panic the American public into supporting politicians like Donald Trump who seek to demonize all Moslems. They would welcome a US President who would support their narrative that the West is at war with Islam. Then, they could recruit more US citizens, like the San Bernardino shooter, to their ranks.
At that point, our immigration system would no longer make us safe from terrorist attacks, no matter how complex or restrictive we make it.
(More Ask Mr. Shusterman's…)
8. Shusterman's Upcoming Immigration Seminars
Immigration – Legal Ethics
UCLA School of Law
January 28, 2016
5:30 am – 6:30 pm
Topic: Legal Ethics in Practice
UCLA: Free Immigration Consultations
Student Legal Services: Murphy Hall
February 9, 2016
10:00 am – 4:00 pm
Los Angeles Athletic Club
February 19, 2016
9:00 am – 5:00 pm
Topic: Family-Based Immigration and Employment-Based Immigration
AILA – Nevada Chapter: Spring CLE Conference
February 26, 2016
7:30 am – 5:00 pm
February 27, 2016
8:30 am – 12:00 pm
Topic: Solo & Small Practice: Business School for the Immigration Lawyer
9. Time to Get Ready for H-1B Filing Season
Employers and employees need to get started on the H-1B process. This is the time to prepare job descriptions, obtain Prevailing Wage Determinations (PWDs), post notices and submit Labor Condition Applications (LCAs) to the Department of Labor.
During the first week of April 2015, the USCIS received over 233,000 H-1B petitions from cap-subject H-1B employers.
By April 1, 2016, the USCIS will begin accepting H-1B petitions. Since there is an annual numerical cap of only 85,000 H-1B visas (65,000 for the general cap, and 20,000 for those with advanced degrees in the US), it is very important that a properly completed H-1B petition be submitted to the USCIS on a timely basis. A properly completed H-1B petition will include the following documents:
A certified LCA showing that the employer agrees to meet or exceed the prevailing wage for the position;
Evidence that the occupation requires a minimum of a bachelor's degree in the field of specialty; and
Evidence that the H-1B professional's educational credentials and/or experience are sufficient to meet the requirements of the position.
Upon approval of the H-1B petition, the professional will be able to commence his or her employment on October 1, 2016. The initial period of employment in H-1B status is granted for up to 3 years and may be extended for an additional 3 years. H-1B professionals whose employers have taken timely steps to apply for permanent residence on their behalf may receive post-6th year extensions. Once an H-1B professional has been counted towards the H-1B cap, he or she can obtain H-1B extensions and change employers without regard to the cap.
While most H-1B professionals are educated abroad, a huge number are educated in the US. Generally, these persons have obtained their undergraduate or graduate degrees in the US while in F-1 status. F-1 students can obtain Optional Practical Training (OPT) upon graduation and are able to work for their employers prior to obtaining approval of an H-1B petition. They may also be able to extend their OPT between April 1st and October 1st using the USCIS' "cap-gap" rule.
For persons with degrees in a STEM (Science, Technology, Engineering or Mathematics) field, if their employers participate in E-Verify, they can extend their OPT for an additional 17 months. Regulations will soon be published which may extend this period to 24 months.
In the event that the numbers run out by the time that you are able to find an employment opportunity, do not despair! Certain jobs are exempt from the H-1B numerical caps. These include employment "at" universities, at "affiliated" or "related" organizations or at non-profit or government research institutions.
10. No Winner of Our December 2015 Immigration Trivia Quiz!
Quiz Removed
We stumped you! There was no winning entry for this month's quiz.
Here are the answers:
Bob Hope
Lee Strasberg
Audrey Hepburn
Better luck next time!
Carl Shusterman
Certified Specialist in Immigration Law, State Bar of California
Immigration and Naturalization Service (INS) Attorney (1976-82)
Member of AILA Board of Governors (1988-97)
Law Offices of Carl Shusterman, 600 Wilshire Blvd., Suite 1550
Los Angeles, CA 90017
Phone: (213) 623-4592 x0, Fax: (213) 623-3720
"Our nation has always been a beacon of hope, a refuge for the oppressed. We cannot turn our backs on that essential element of who we are as a nation. We need to take steps to protect children and families seeking refuge here, not cast them out."
– Senator Bernie Sanders (D-VT)
Shusterman's Immigration Update January 2016 – Quick Links
About Us
Back Issues of Our Newsletter
Citizenship
Client Testimonials
EB-5 Investors
Forms Download
Green Cards
Job Search
PERM
Processing Times
Schedule a Legal Consultation
Subscribe to Our Newsletter
Success Stories
Temporary Visas
Visa Bulletin
January 3, 2016
Disclaimer: This newsletter is not intended to establish an attorney-client relationship. All information contained in this newsletter is generalized. Any reliance on information contained herein is taken at your own risk.