Volume Twenty, Number Six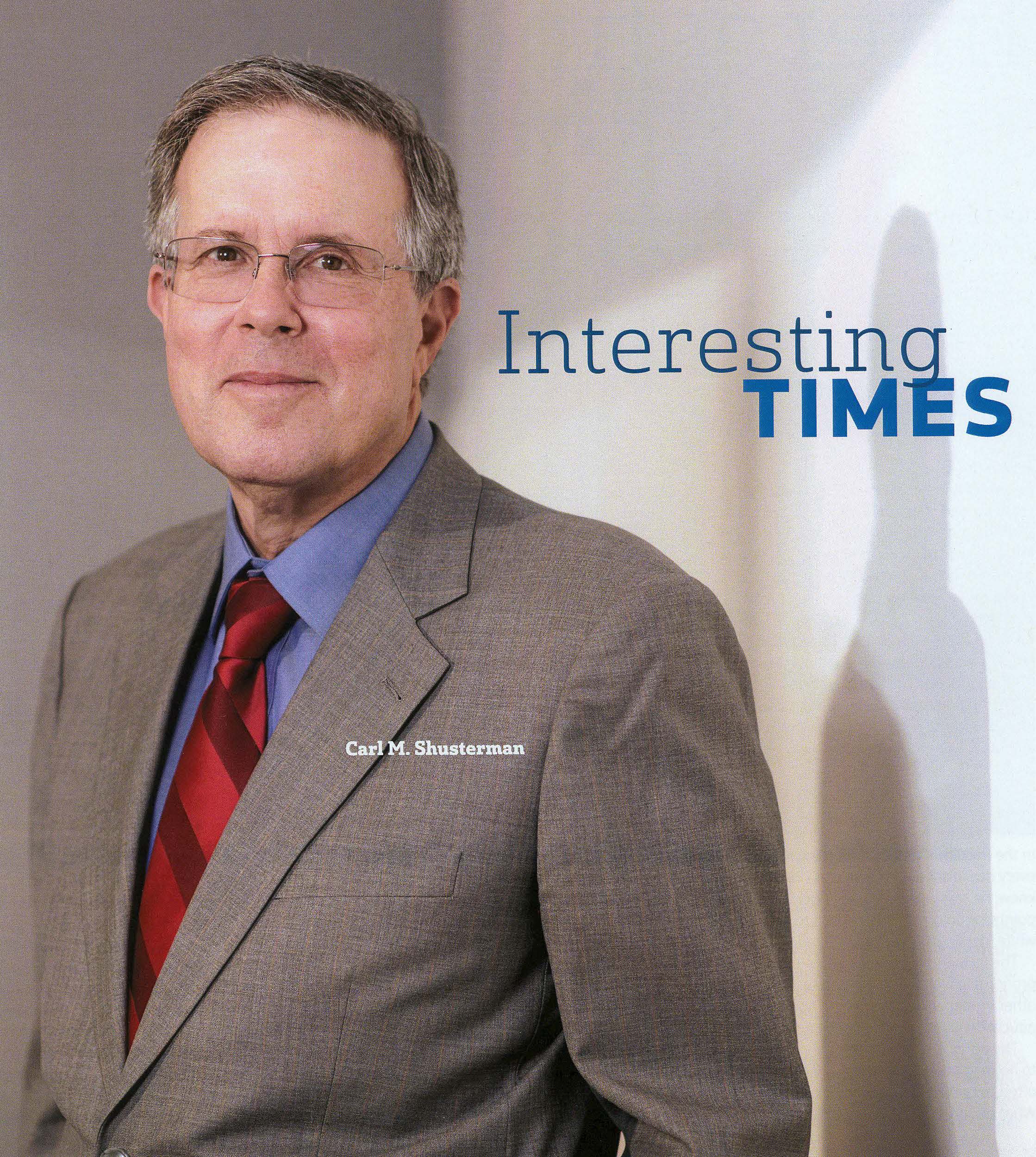 SHUSTERMAN'S IMMIGRATION UPDATE is the Web's most popular e-mail newsletter regarding U.S. immigration laws and procedures with over 40,000 subscribers located in more than 150 countries. It is written by a former INS Trial Attorney (1976-82) with over 35 years of experience practicing immigration law.
Published by the Law Offices of Carl Shusterman, 600 Wilshire Blvd, Suite 1550, Los Angeles, California, 90017. Phone: (213) 623-4592 x0.
Subscribe to our Immigration Newsletter, join the conversation on our Facebook Page, follow our Blog Posts and subscribe to our "How-To" Immigration Videos.
Client Reviews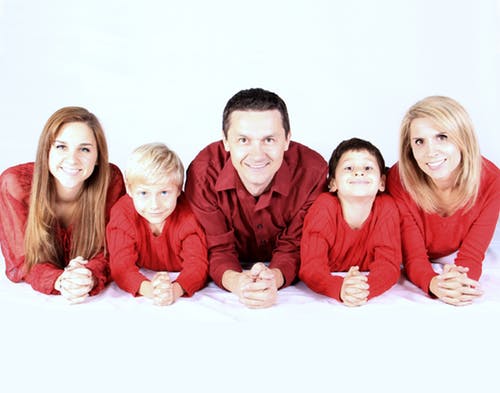 Professionalism and Care
"Mr. Shusterman helped me all the way since I arrived in the USA 17 years ago on a visiting scholar visa until this month when I have become a US citizen."
- Jose Mediano
Read More Reviews
Zoom Consultations Available!
Shusterman's Immigration Update July 2015
TABLE OF CONTENTS:
1. Jobs & Green Cards for Nurses
2. State Department Visa Bulletin for July 2015
3. Immigration Government Processing Times
4. Success Story: Obtaining An O-1 Visa & Green Card for a Film Director
5. Immigration Trivia Quiz: Foreign Fashion Designers
6. Ask Mr. Shusterman: Finding the Best Immigration Attorney for You Through Avvo.com
7. Shusterman's Upcoming Immigration Seminars
8. No Winner of our June 2015 Immigration Trivia Quiz!
NEWS FLASHES:
BIA Finds "Ordinary Case" Analysis Should be Used to Determine if Conviction is Aggravated Felony – In Matter of Mario Francisco Alonzo, the Board of Immigration Appeals (BIA) ruled against the alien respondent, finding that his felony battery conviction under Florida state law was an aggravated felony for immigration purposes, thereby making him removable. An immigration judge ruled in favor of the respondent. Upon appeal, the BIA vacated the decision and remanded the case to the judge, finding that, in the "ordinary case", a conviction under the statute would require the use of physical force by the defendant, and would thus constitute an aggravated felony.
Chief FOIA Officer Submits DHS FOIA Report – Karen L. Neuman, Chief Freedom of Information Act (FOIA) Officer, recently submitted her 2015 report on the DHS FOIA program. The report summarizes the key developments in the program, particularly the Privacy Office's efforts to streamline and improve the effectiveness of the FOIA program. Neuman reports that, despite DHS receiving a record-breaking number of FOIA requests in Fiscal Year 2014 (FY2014), they were able to close 16% more FOIA cases than in FY2013. The report also states that the DHS FOIA program has greatly benefited from the use of web-based solutions, which have helped improve productivity and reduce FOIA backlogs.
DHS Announces TPS Designation for Nepal – As a result of the recent earthquake in Nepal, DHS has decided to grant Temporary Protected Status (TPS) to qualifying Nepali nationals for a period of eighteen months, from June 24, 2015 through December 24, 2016. In order to qualify, applicants must prove that they have been both "continuously physically present" and "continuously residing" in the US since June 24, 2015. Eligible Nepali nationals, and individuals without nationality who last habitually resided in Nepal, seeking TPS must apply within the registration period, between June 24 and December 21, 2015.
AILA President: DHS Plans on Family Detention Are a Step Forward – Victor Nieblas Pradis, President of the American Immigration Lawyers Association (AILA), recently responded to the new family detention policies announced by DHS Secretary Jeh Johnson. According to Secretary Johnson, excessive detention 'should be discontinued'. Nieblas pointed out the necessity for ICE and USCIS to implement the Secretary's plan effectively, and maintained that, while the reforms were an improvement, the family detention practice must be completely abolished, in order to avoid the psychological trauma it inflicts on detainees.
Don't Let Your Work Permit Expire; Follow These DACA Renewal Tips – USCIS released a memo urging DACA recipients to file their renewal applications in a timely manner to avoid their Employment Authorization Documents (EADs) expiring before USCIS can finish processing their renewal requests. DACA renewal applications should be submitted, with all required forms and fees, between 150 and 120 days prior to the expiration date listed on the recipient's DACA approval notice and EAD. To avoid any processing delays, DACA recipients must submit any new documents regarding removal proceedings or criminal history, proof of advance parole (if applicable), and proof of any legal name change.
EOIR Interim Rule Expands the Size of the BIA – The Executive Office of Immigration Review (EOIR) recently promulgated a new interim rule increasing the number of members on the BIA from 15 to 17, effective June 3, 2015. According to the EOIR, this new rule was made in response to the dramatic increase in its caseload, which it anticipates will lead to a substantial increase in the BIA's caseload, and is intended to allow it and the BIA to render judgments on immigration cases in a timely and efficient manner. The Department of Justice (DOJ) will issue a final rule on this matter following a period allowing public comments on the interim rule. All such comments should be submitted on or before August 3, 2015.
Extension of Initial Registration Period for Guinea, Liberia, and Sierra Leone TPS – On November 21, 2014, DHS Secretary Jeh Johnson announced TPS designations for Guinea, Liberia, and Sierra Leone, for 18 months each, effective through May 21, 2016. The Department is now lengthening the registration period for Guineans, Liberians, and Sierra Leoneans seeking TPS by an additional 90 days. The new registration deadline is August 18, 2015, and the extension is intended to allow individuals who may qualify for TPS and missed the earlier May deadline to apply.
ICE Releases Brochure on DHS Enforcement Priorities – US Immigration and Customs Enforcement (ICE) published a brochure detailing its new Priority Enforcement Program (PEP). PEP, which emphasizes ICE's new enforcement priorities, was established by a November 20, 2012 memo from DHS Secretary Jeh Johnson. The brochure explains that, under PEP, ICE will only be seeking the transfer of individuals detained by state or local law enforcement if they meet DHS enforcement priorities (i.e. if they pose a threat to public safety or national security) and if ICE has probable cause to suspect that they are removable. ICE will also be required to explain how an individual meets their enforcement priorities and why they may be removable.
Immigrants Held for Days in Arizona Facility File Class-Action Lawsuit – On June 8, 2015, several civil rights and immigrants' rights groups filed a class-action lawsuit against the federal government on behalf of immigrant detainees who were abused and mistreated at the Border Patrol holding facility in Tucson, Arizona. The former detainees are alleging that they were held at the Tucson facility, unconstitutionally, for several days, and their complaints include being denied access to beds, adequate meals, and medical care, and being held in freezing, unsanitary conditions.
Paralegal Job Opportunity – We are interested in hiring a paralegal with a minimum of 2 years of experience in employment-based immigration. If you are interested, please send a cover letter, your resume, a writing sample, and at least 3 references to Melissa Topete at mtopete@shusterman.com
Senators Call for an End to Family Detention – About a week after House Democrats condemned the Obama administration's family detention practices in a letter to DHS Secretary Jeh Johnson, members of the US Senate followed suit, similarly calling for an end to the detention of thousands of asylum-seeking mothers and children. In the Senators' letter to Secretary Johnson, they pointed out that the majority of detainees pose no public safety or flight risk, and that 88% of them were found to have legitimate refugee claims, according to USCIS' Asylum Division. The letter also reemphasized the serious risk posed by prolonged detention to the physical and mental health of young children.
Supreme Court Holds That Only Substances Defined as "Controlled" Under §802 Trigger Removal – In Mellouli v. Lynch, the Supreme Court ruled against the government and reversed the decision of the 8th Circuit Court of Appeals, which upheld the removal of a lawful permanent resident following his conviction of drug paraphernalia possession under Kansas state law. The Court found that aliens convicted of drug crimes are only removable if their conviction involves a federally controlled substance, i.e. any substance which appears on the federal list of scheduled drugs, which was not the case here.
Supreme Court Rejects Wife's Challenge to Husband's Visa Denial – In Kerry v. Din, the Supreme Court ruled against a US citizen, Fauzia Din, who sued the government when they denied her husband, Afghan national Kanishka Berashk, a visa. Berashk's denial notice cited a law giving consular officials wide discretion to bar individuals "linked to terrorist activities" from entering the US, which Din's lawyers speculate may refer to Berashk once working as a payroll clerk in the Taliban-controlled Afghan government. While the 9th Circuit Court of Appeals had ruled in Din's favor, finding that the government did not present sufficient reason for the visa denial, the Supreme Court overturned their ruling, finding that the law does not require the government to do so.
TPS Extended for Somalia – DHS has extended TPS for qualifying nationals from Somalia, as well as individuals without nationality who last resided in Somalia, by 18 months, from September 18, 2015 through March 17, 2017. Somalia TPS beneficiaries must re-register to extend their TPS during the re-registration period from June 1 to July 31, 2015. This extension also allows re-registrants to apply for new EADs.
USCIS Reopening H-2B Cap – USCIS announced that, starting June 5, 2015, it would be accepting H-2B cap petitions for the 2nd half of FY2015. On April 2, 2015, USCIS announced that it had received enough H-2B petitions to meet the federally mandated cap for FY2015. However, the agency recently found that the Department of State (DOS) would be issuing less than the expected number of H-2B visas. USCIS will be accepting H-2B petitions with employment start dates between April 1 and September 30, 2015. Petitions received on or after October 1, 2015, or requesting an employment start date of October 1 or later, will be considered towards the FY2016 cap.
1. Jobs and Green Cards for Nurses
Deleted
2. State Department Visa Bulletin for July 2015
EMPLOYMENT CATEGORIES
The worldwide EB-3 category continues to advance in July, moving forward by 2 months to April 1, 2015, the smallest backlog in many years.
However, EB-3 India advances only 1 week, EB-3 China not at all and worst of all, EB-3 Philippines becomes completely unavailable. Thousands of Filipino professionals and skilled workers will probably have to wait until September or October to get green cards. The State Department states:

"Despite two retrogressions of the Philippines Employment Third and Third Other Worker cut-off dates in an attempt to hold number use within the annual limit, it has now become necessary to make the category "Unavailable" for the month of July.
It is possible that some unused numbers from the Second preference category may become available for September use. If not, Philippines Third preference numbers will once again be available beginning October 1, 2015 under the FY-2016 annual numerical limitations."
Although worldwide EB-2 remains current and EB-2 China advances 4 months, EB-2 India remains frozen at October 1, 2008.
Finally, the EB-5 China Investor category advances 4 months.
The State Department projects that EB-2 China will continue to advance slowly this summer while EB-2 India will not advance at all. EB-3 China is unlikely to advance this fiscal year while EB-3 India will move forward 1-2 weeks per month.
EB-5 China will continue to advance for the rest of the fiscal year.
The following chart tells the story of the EB numbers in detail:
| Categories | Worldwide | China (PRC) | India | Mexico | Philippines |
| --- | --- | --- | --- | --- | --- |
| 1st | Current | Current | Current | Current | Current |
| 2nd | Current | 10-01-13 | 10-01-08 | Current | Current |
| 3rd | 4-01-15 | 9-01-11 | 2-01-04 | 4-01-15 | Unavailable |
| Unskilled | 4-01-15 | 1-01-06 | 2-01-04 | 4-01-15 | Unavailable |
| 4th | Current | Current | Current | Current | Current |
| Religious | Current | Current | Current | Current | Current |
| 5th | Current | 9-01-13 | Current | Current | Current |
FAMILY CATEGORIES
The worldwide family-based (FB) categories advance between 3 and 6 weeks in July. For Mexico and the Philippines, many of the FB categories fail to move forward in July, and for those that do, the advances are minimal.
The chart below tells the story in detail:
| Categories | Worldwide | China (PRC) | Mexico | Philippines |
| --- | --- | --- | --- | --- |
| 1st | 10-01-07 | 10-01-07 | 11-15-94 | 3-15-00 |
| 2A | 11-08-13 | 11-08-13 | 9-15-13 | 11-08-13 |
| 2B | 10-15-08 | 10-15-08 | 4-08-95 | 5-15-04 |
| 3rd | 3-15-04 | 3-15-04 | 4-22-94 | 8-22-93 |
| 4th | 10-22-02 | 10-22-02 | 3-01-97 | 12-08-91 |
3. Immigration Government Processing Times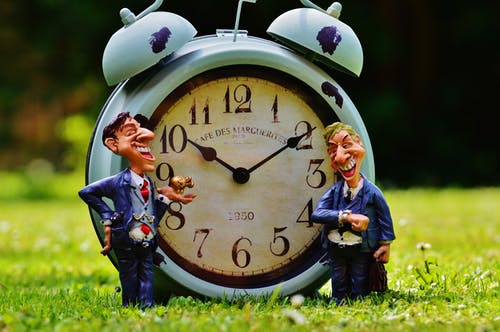 We link to the most recent immigration waiting times for each of the four USCIS Service Centers, the National Benefits Center and the Administrative Appeals Office. We also link to the processing times of all of the 83 USCIS District Offices and Sub-offices. We link to the Labor Department's page entitled "Processing dates for labor certification applications". Finally, we link to the State Department's "Visa Wait Times" page.
4. Success Story: Obtaining An O-1 Visa & Green Card for a Film Director
A large Hollywood studio asked me to obtain an O-1 visa for a director of foreign films who they wished to bring to the US.
The director had made a series of hilarious comedies in his country and I was a big fan of his. I gladly accepted the challenge.
Though his films had been hugely popular in his country, numerous American directors had remade his films in this country using US actors, and somehow, they were never as good as the original.
Then, the head of a prominent studio decided to bring the director to the US, have him make his films in his language in the US and then make English-versions of his films.
I used a film library in Beverly Hills to start my research. Although the director had been nominated for an Academy Award, it had been as a screenwriter rather than as a director. I decided that in order to insure that he be granted an O-1 visa, I needed to provide reviews of his films by prominent film critics.
Fortunately, the library had a set of books with film reviews over the years by the New York Times. I went to the index, and eagerly looked up some of his best films. However, the main film critic for the Times hated the director's films. In one memorable line, he stated that the director seemed to think that if one man slipping on a banana peel was funny, a hundred men slipping on a hundred banana peels would be a hundred times as funny.
Although, I thought the critic failed to appreciate the expertise of the director, I needed to find some positive reviews of my client's films from prominent film critics.
I eventually found over a dozen respected film critics who had written positive reviews. Also, the director's salary was quite high and one member of the Saturday Night Live cast provided us with a hilarious letter praising the director.
It did not take long for the government to approve an O-1 visa for the director, and he quickly produced his first foreign-language feature film for the US studio.
My wife and I got invited to the preview of the film. My wife sat between me and John Travolta as we watched the film.
Three films later, we applied for a green card for the director as a Person of Extraordinary Ability and it was quickly granted.
Read more of our Immigration Success Stories.
5. Immigration Trivia Quiz:
Quiz Removed.
6. Ask Mr. Shusterman: Finding the Best Immigration Attorney for You Through Avvo.com
Need to find an experienced immigration attorney to help you with your case?
It's not always easy to know whom to choose. Immigration law firms are typically small, most having 1 or 2 lawyers. Your case may involve marriage, a relative petition, an employment-based green card, a temporary working visa, asylum, deportation defense or a variety of other areas.
Few law firms have expertise in all of these fields. Avvo.com gives you an easy way to compare different attorneys to see who is the best attorney for you.
When you go to the Avvo homepage, you can either post a question, search through profiles of attorneys or talk (for a fee) directly to an attorney. I recommend that you start by searching through some attorney profiles.
After you click the "Find Your Attorney" tab, you are presented with 3 lists: (1) View Lawyers by Practice Area; (2) View Lawyers by State; and (3) View Lawyers by Top Cities. Click on "Immigration" for practice area, and if you wish, you can choose a particular state or city.
Let's say that you chose to search for immigration attorneys in Los Angeles. This will give you a list of 490 attorneys. How do you sort through this list?
The secret is to use the small drop-down menu directly above all the names and photos of the attorneys. Most viewers tend to miss this box. You can change the default setting from "Best Match" (whatever that means…) to either (1) Avvo Rating; (2) Number of Reviews or (3) Names.
Unless you already know the attorney whose profile you want to check, your best bet is to choose either Avvo Rating or Number of Reviews.
If you choose Avvo Rating, the attorneys with the highest Avvo Ratings will appear first on the list. In Los Angeles, only 25 attorneys have the highest 10.0 Avvo Rating and 13 more are rated as Superb by Avvo. Checking out 25 to 38 attorneys is a lot easier than going through 490 names! Still, that may be more attorneys than you want to compare.
If you choose Number of Reviews, you will see that only 12 of the immigration attorneys with 20 or more client reviews have 10.0 Avvo Ratings. This may be a more manageable number of attorneys for you to review.
You will see a photo and a short bio of each attorney, the number of years that each attorney has been licensed, his/her Avvo Ratings and for some, a link to their website.
Take a couple of minutes and scan through the first 2-3 pages of attorney listings and decide which attorneys you want to check out.
Then, click on an attorney's name. This will take you to his/her profile. The profile provides you with a wealth of information which includes:
Client reviews;
Avvo rating;
Phone number;
Link to website;
Attorney's biography;
Languages spoken in office;
Photos and videos;
Practice areas;
Payments;
Endorsements by Other Attorneys;
Contact Information;
Resume;
Professional Misconduct (if any);
Awards;
Work Experience;
Associations;
Legal Cases;
Publications;
Education;
Speaking Engagements; and
Recent Blog Posts
This is probably the most comprehensive information that you can find about any attorney online.
In a matter of 10-20 minutes, Avvo.com enables you to compare attorneys and choose the right one to represent you.
7. Shusterman's Upcoming Immigration Seminars
2015 AILA Paralegals Conference
The Venetian Resort Hotel Casino
Las Vegas, NV
August 27-28, 2015
Topic: "Sizzling Hot Topics in Immigration Law"
8. No Winner of our June 2015 Immigration Trivia Quiz!
Quiz Removed.
Carl Shusterman
Certified Specialist in Immigration Law, State Bar of California
Immigration and Naturalization Service (INS) Attorney (1976-82)
Member of AILA Board of Governors (1988-97)
Law Offices of Carl Shusterman, 600 Wilshire Blvd., Suite 1550
Los Angeles, CA 90017
Phone: (213) 623-4592 x0, Fax: (213) 623-3720
"I hope self-deportation is in our rear view mirror, as a party, because, if it is not, we will lose in 2016…We'll be down to two workers for every retiree in the next 20 years. We're going to need more legal immigration."
– Senator Lindsey Graham (R-SC) Presidential Candidate
Shusterman's Immigration Update July 2015 – Quick Links
About Us
Back Issues of Our Newsletter
Citizenship
Client Testimonials
Forms Download
Green Cards
Job Search
PERM
Processing Times
Schedule a Legal Consultation
Subscribe to Our Newsletter
Success Stories
Temporary Visas
Visa Bulletin
June 29, 2015
Disclaimer: This newsletter is not intended to establish an attorney-client relationship. All information contained in this newsletter is generalized. Any reliance on information contained herein is taken at your own risk.