Special Message: With increased privacy and security concerns mostly due to viruses and spam, delivering our monthly newsletter to your e-mail address presents many challenges. If you add our e-mail address to your address book or safe list, this should insure that our newsletter will not end up in your junk mail.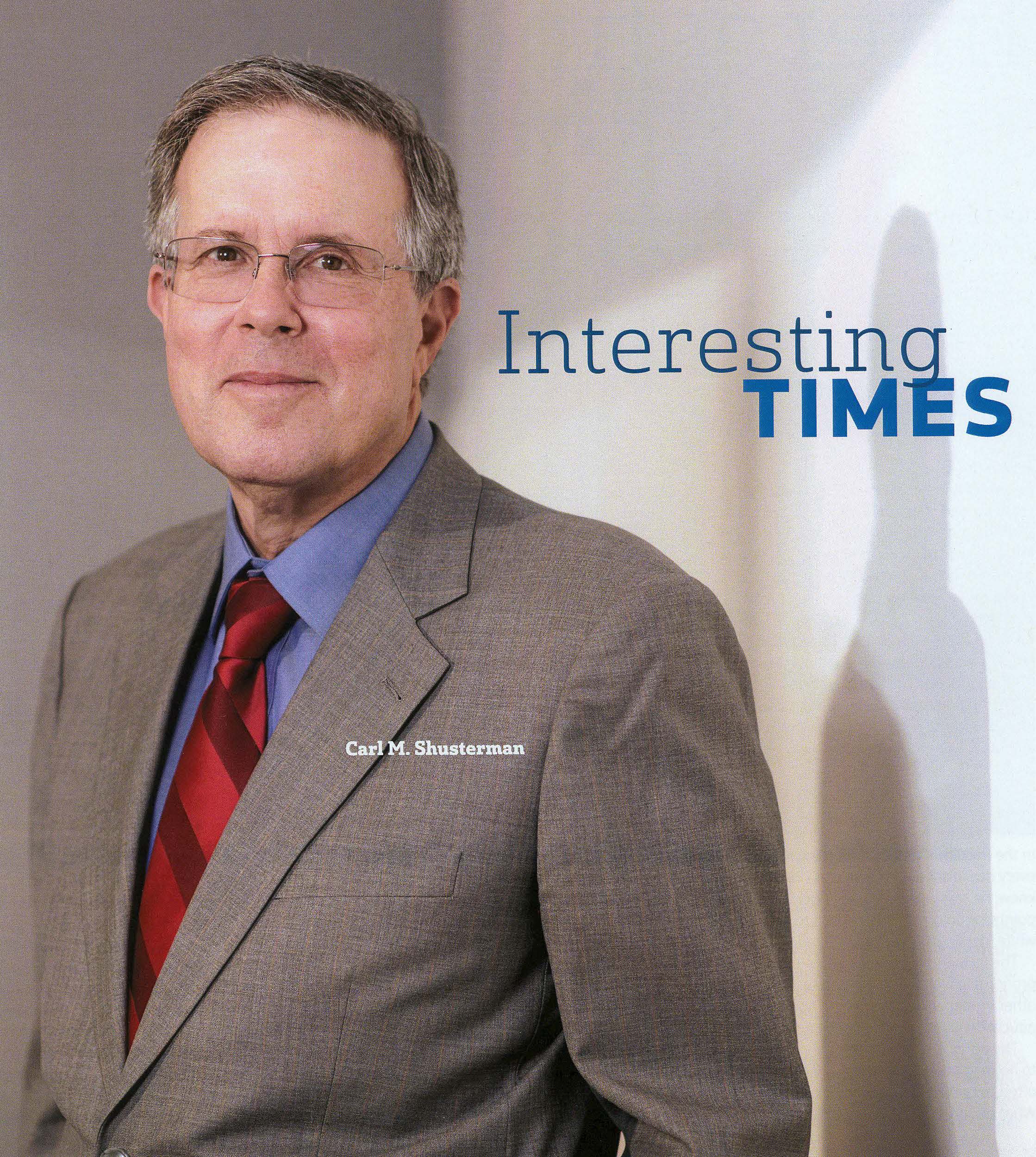 SHUSTERMAN'S IMMIGRATION UPDATE is the Web's most popular e-mail newsletter regarding U.S. immigration laws and procedures with over 40,000 subscribers located in more than 150 countries. It is written by a former INS Trial Attorney (1976-82) with over 30 years of experience practicing immigration law.
Published by the Law Offices of Carl Shusterman, 600 Wilshire Blvd, Suite 1550, Los Angeles, California, 90017. Phone: (213) 623-4592 x0
Subscribe to our free, monthly e-mail newsletter, SHUSTERMAN'S IMMIGRATION UPDATE.
Join the conversation on our Immigration Facebook Page and receive daily updates on the latest events and stories regarding immigration laws and policies.
Follow our Blog Posts commenting on the latest developments in the immigration world.
Subscribe to receive our free "How-To" Immigration Videos.
Disclaimer: This newsletter is not intended to establish an attorney-client relationship. All information contained in this newsletter is generalized. Any reliance on information contained herein is taken at your own risk.
Client Reviews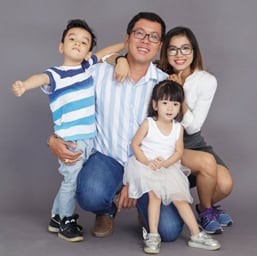 Professional and Knowledgeable Law Firm
"I've had a decade of experience with Mr. Shusterman's law firm. I used them for my immigration needs from H1 to citizenship. It is safe to say this is one of the most competent, professional and knowledgeable law firms. If there is a firm that can handle any possible immigration case routine or otherwise; then this is it."
- D. Chen, Phoenix, Arizona
Read More Reviews
Zoom Consultations Available!
Newsletter US Immigration Update March 2011
TABLE OF CONTENTS:
1. Welcome to Our New Website – We Look Forward to Your Suggestions
2. State Department Visa Bulletin for March 2011
3. Schedule of Shusterman's Upcoming Immigration Law Seminars
4. Carl to Congress: Time to Reform our Broken Legal Immigration System
5. Success Story: Convincing the USCIS to Repair a Broken Marriage Case
6. Immigration Trivia Quiz: Starting from Scratch – Immigrant Entrepreneurs
7. Ask Mr. Shusterman: Things to Consider before Starting the PERM Process
8. Immigration Government Processing Times
9. What are the Requirements for an Initial L-1 Visa?
10. Winner of our February 2011 Immigration Trivia Quiz
NEWS FLASHES:
Advanced Parole/EAD Card –On February 11, the USCIS began issuing employment and travel authorization on a single card for certain applicants filing an Application to Register Permanent Residence or Adjust Status, Form I-485. The card looks similar to the current Employment Authorization Document (EAD) but includes text that reads, "Serves as I-512 Advance Parole." A card with this text will serve as both an employment authorization and Advance Parole document. See USCIS' AP/EAD Card FAQ on our Adjustment of Status page.
Board of Immigration Appeals – Michael J. Creppy has been appointed to the Board of Immigration Appeals. Mr. Creppy has served as EOIR's chief administrative hearing officer since April 2006. From May 1994 to April 2006, he served as chief immigration judge, overseeing the numerous immigration courts around the country. Prior to joining EOIR, he worked for the former Immigration and Naturalization Service (INS). I have known Mike Creppy for over 25 years. I congratulate him on his appointment to the Board.
E-Verify Self-Check – On March 18, ICE will launch a new service called "E-Verify Self-Check". This service will allow U.S. workers to enter data into the E-Verify system to ensure that the information relating to their work eligibility is accurate. This feature uses a web-based interface that will be accessible to all U.S. workers. The program will be free and voluntary. The information collected through the self-check process will only be used to confirm the identity of the user and determine whether the user would be employment-authorized under E-Verify. As soon as the self-check goes online, we will link to it from the E-Verify section of our Employers Immigration Guide.
H-1B Filing Season Starts on April 1 – USCIS will begin accepting H-1B petitions from employers for the fiscal year which begins on October 1, 2011 on April 1. Our office is busy preparing H-1B petitions to submit to the USCIS on the last day of March. We will track the number of "cap-subject" H-1B petitions received by the USCIS on a weekly basis.
I-9 Audits – The pace of I-9 audits continues to accelerate. In February, ICE notified over 1,000 employers that their I-9 forms would be audited. During the past fiscal year, the agency conducted over 2,700 worksite inspections and imposed almost $7 million in fines on employers. This compares to less than 1,200 inspections and less than $700,000 in fines during the last year of the previous administration.
I-129 Requirement – As of February 20, employers submitting I-129 petitions for H-1B, L-1 and O-1 workers were required to complete Part 6 of the form which is entitled "Certification Regarding the Release of Controlled Technology or Technical Data to Foreign Persons in the United States".
Immigration "How-To" Videos – Our 30 "How-To" Immigration Videos have been seen almost 160,000 times. Subjects include how to obtain a green card, how to become a U.S. citizen, how to win your case in immigration court and how to select an immigration attorney. Our video "Green Cards through Marriage"has been viewed almost 60,000 times. Take advantage of this free resource.
PERM Processing– In early February, the Labor Department reported that PERM applications were being processed in a matter days, audited cases in just over one year and appeals in approximately 20 months. Only 12% of the applications placed in supervised recruitment were being approved.
1. Welcome to Our New Website – We Look Forward to Your Suggestions
After 9 months of labor, our new website was born on February 17th. I hope that you will agree that after 16 years of being a content-rich, but a rather ugly-looking site, the new site is considerably better looking.
I also hope that the site is easier to use for our readers.
We have removed all of the google ads, and added a google search engine. We have added a new and improved site map which you can access near the top of the page which makes it easier to find whatever subject you are looking for. Also, from the top of each page, we link to our newsletters (past and present), our blog posts, our "how-to" immigration videos and our photo gallery. For clients, we link to a page which enables you to search the details of your case in real time, and includes the ability to access information on the USCIS website about your immigration applications and petitions.
The red and white navigation bars near the top of our new site work much better than the old ones did. The red bar makes it simple to return to our home page, to read the biographies of our attorneys and to read what our clients have to say about us. It also links to some of our Success Stories and our monthly Ask Mr. Shusterman article. Finally, the "Contact Us" tab displays not only our contact information but a google map which allows clients to get directions to our office.
The white bar provides enables you to access dozens of articles and hundreds of links to help you learn about Temporary Visas, Permanent Residence, U.S. Citizenship, and Government Processing Times and Immigration Resources. It also links to our Employers Immigration Guide and our Deportation Defense Guide. Finally, click on our Visa Bulletin link and keep up with the latest figures.
We have added blue navigation bars on the left side of the page for persons to check on new Immigration Legislation, search existing laws, regulations, FAQs, operating instructions and interpretations. You can also learn more about Green Cards through Marriage and Download Government Immigration Forms. It also allows persons who are Physicians, Nurses and Computer Professionals to access important immigration information. Finally, there are special sections devoted to EB-5 Investor Visas and to Asylum.
Below these blue navigation bars are icons which allow you to share any of the pages on our website with your friends and colleagues via e-mail and through over 300 social media sites.
We have moved our daily news ticker, our latest immigration news links and our free subscription to our monthly e-mail newsletter to the right side of the page. You can also join the conversation on our Immigration Facebook page, receive our Twitter tweets, subscribe to our Blog posts and/or our "how-to" YouTube immigration videos by clicking the appropriate icon on the right side of the page.
Finally, at the bottom of each page, we link to 16 helpful "Features" on our website, some of which are very popular and others which are rarely used. These features enable you, whether or not you are a client, to check the status of your case at the USCIS or any of six other government agencies, practice the government/history test prior to your naturalization interview, take our Immigration IQ tests and access a variety of other useful items.
Please explore these menus and features, and let us know what you think about our new website by joining the conversation on our Facebook page. We hope that you agree that our new website is a tremendous improvement over our old site. We want www.shusterman.com to be not just our website, but your website as well.
We know that there is always room for improvement, and we look forward to your comments and suggestions.
2. State Department Visa Bulletin for March 2011
On February 11, the State Department released the March 2011 Visa Bulletin.
The Worldwide Employment-Based (EB) preference categories remain current for EB-1, EB-2, EB-4 and EB-5.
In the Worldwide EB-3 category (professionals and skilled workers), the dates advance by three months. For Mexico EB-3, the dates move forward by six months. However, for persons born in China and India, the most backlogged countries, the dates advance only three weeks.
The story is even worse in the EB-2 category (professionals with advanced degrees). The majority of EB-2 advanced professionals immigrating to the U.S. were born in India and China. Due to country-based restrictions, the numbers for this category for these people failed to advance at all in March, remaining at May 8, 2006 for Indians and July 8, 2006 for Chinese.
Persons in these backlogged categories are primarily professionals who are presently working in the U.S. in H-1B status. They must constantly renew their H-1B status, wondering when and whether they will ever become lawful permanent residents of the United States.
In the family-based categories, there is little forward movement in March although demand for family-based visas has increased recently. In the family-based 2A category (spouses and children of lawful permanent residents), the backlogs have increased from just a few months in late 2010 to over four years in March.
See the following charts:
FAMILY CATEGORIES
| Categories | Worldwide | Dominican Republic | Mexico | Philippines |
| --- | --- | --- | --- | --- |
| 1st | 1-01-05 | 1-01-05 | 2-01-93 | 12-15-94 |
| 2A | 1-01-07 | 1-01-07 | 1-01-06 | 1-01-07 |
| 2B | 4-15-03 | 1-01-01 | 7-15-92 | 8-01-99 |
| 3rd | 1-01-01 | 1-01-01 | 11-01-92 | 12-08-91 |
| 4th | 1-01-00 | 1-01-00 | 11-22-96 | 1-15-88 |
EMPLOYMENT CATEGORIES
| Categories | Worldwide | China (PRC) | India | Mexico | Philippines |
| --- | --- | --- | --- | --- | --- |
| 1st | Current | Current | Current | Current | Current |
| 2nd | Current | 7-08-06 | 5-8-06 | Current | Current |
| 3rd | 7-01-05 | 1-22-04 | 3-15-02 | 1-08-04 | 7-01-05 |
| Unskilled | 6-15-03 | 4-22-03 | 3-15-02 | 5-01-03 | 6-15-03 |
| 4th | Current | Current | Current | Current | Current |
| Religious | Current | Current | Current | Current | Current |
| 5th | Current | Current | Current | Current | Current |
3. Schedule of Shusterman's Upcoming Immigration Law Seminars
Kaplan Test Preparation
Pasadena, California
March 3, 2011, 6:00pm
Topic: "Immigration for Physicians"
Immigration Boot Camp
Pincus International
Los Angeles, California
March 4, 2011
My Topics:(1) Obtaining Permanent Residence(2) U.S. Citizenship
Los Angeles County Bar Association
Immigrant Legal Assistance Program
March 17, 2011, 8:30am
Topic: "Introduction to Immigrant Visas"
AILA Spring Conference
American Immigration Lawyers Association
Texas Chapter
Oklahoma City, Oklahoma
April 14-16, 2011
FBA 8th Annual Immigration Law Seminar
Federal Bar Association
Memphis, Tennessee
May 13-14, 2011
AILA Annual Conference on Immigration Law
American Immigration Lawyers Association
San Diego, California
June 15-18, 2011
Discussion Leader: "Child Status Protection Act"
American Payroll Association
Santa Barbara Area Chapter
San Barbara, California
August 25, 2011
Topic: "Immigration and Employment Law"
4. Carl to Congress: Time to Reform Our Broken Legal Immigration System
A few things about the H-1B program which many Members of Congress may not be aware of:
(A) Consider what the lack of any "cap-subject" H-1B visas between February and October means to our nation's ability to recruit needed physicians in medically-underserved areas.
Many foreign-born physicians (who comprise a huge percentage of our doctors) complete their medical residencies and fellowships using cap-exempt H-1B visas. When they finish their medical training which usually occurs on June 30th, they are unable to obtain jobs in the private sector due to the lack of cap-subject H-1B slots until October 1st.
Does this make sense?
(B) Large urban school districts across the U.S. need the services of foreign-born teachers to work in inner-city schools. However, since cap-subject H-1Bs are unavailable until October 1st, several weeks after the beginning of the school year, school districts are unable to sponsor these teachers for H-1B status to work in schools where there are not enough U.S. teachers to fill job vacancies.
(C) From 1952 to 1995, hospitals were able to sponsor foreign-born, U.S. licensed registered nurses using H-1 and H-1A visas. However, H-1 and H-1A visas are no longer part of the law. And H-1B visas are unavailable to foreign-born RNs with university degrees because their U.S. counterparts lack four-year college degrees. These days, hospitals in the U.S. must wait six years after they sponsor an RN to work in the U.S. before her first day of work. The new healthcare law will bring another 40 million Americans into the system by 2014 yet U.S. schools are not graduating enough RNs to treat American patients. The shortage is projected to reach one million RNs by 2020.
Shouldn't RNs be eligible for H-1B visas? Fashion models do not require college degrees yet Congress favors them over RNs when it comes to eligibility for H-1B visas.
(D) Shouldn't there be some correlation between the number of H-1B visaholders who are admitted to the U.S. annually, and the number of person who are eligible for permanent residence in the employment-based (EB) categories?
When the H-1B cap was raised from 65,000 to 115,000 to 195,000, Congress did no see fit to adjust the number EB immigrants upward. Not only that, the EB categories, unlike the H-1B category, are subject to unrealistic per country quotas. With most H-1B workers coming from India and China, the waiting times for the EB-2 (advanced degree professionals) and EB-3 (professionals and skilled workers) have ballooned. In reality, an Indian IT professional will have to wait 10-20 years to get a green card.
Does this make any sense at all?
With increased competition from abroad, shouldn't we be encouraging bright young foreign-born professionals to remain in the U.S.?
I know that Members of Congress are divided when it comes to illegal workers, but this should not stop Congress from making needed reforms to our broken legal immigration system.
5. Success Story: Convincing the USCIS to Repair a Broken Marriage Case
As the author William Faulkner once said: "The past is not dead. In fact, it's not even past."
When most of us receive a negative outcome in some matter, we do what comes naturally: we forget and move on. Unfortunately for many prospective immigrants, the U.S. government does not forget or move on, ever (think of them as a crazy ex-boyfriend or girlfriend). Having practiced law for nearly four decades, I have seen my share of cases in which past mistakes or inaction haunt my clients and their chances of attaining legal status decades many years later. Often, the only way to obtain legal status is to clear past discrepancies including administrative errors, crimes, or in this case, the denial of a marriage petition.
Our client, Ricky (not his actual name), was married in the spring of 1997 to his first wife who we will call Ethel. Ethel, a U.S. citizen, had sponsored Ricky for a green card. That fall, the couple was interviewed by an immigration officer who asked them questions such as: "What was the last charge made to your joint credit card?", "Who showers first in the morning?", and my personal favorite, "How often do you change your sheets?" Some of the answers they gave did not match and, as a result, their case was placed under administrative review.
Over a year later, Ricky and Ethel were called in for a second interview, and again, some of their answers did not correspond. The government's summary found that, because of these discrepancies, their marriage was fraudulent. In 1999, INS denied the visa petition. The couple hired an immigration attorney to appeal the denial to the Board of Immigration Appeals. Unfortunately, their attorney signed the Notice of Appeal when it should have been signed by Ethel, the petitioner. Due to the attorney's mistake, the Board dismissed the appeal.
The couple simply went on with their lives. A few years later, they separated and eventually obtained a divorce. Ricky did what came naturally with regard to both his immigration status and his marriage, he forgot and moved on.
Fast forward one decade to 2010: Ricky meets Lucy. They fell in love and were married last fall. Lucy, a U.S. citizen, sponsored Ricky for a green card. Ricky and his new bride were called in for an interview with a USCIS officer. They felt confident in their answers to the government's questions. They fully expected Ricky to get his green card in short order. However, the officer placed the petition under administrative review. Why, they wondered?
They did not have to wonder long. A few weeks later, Ricky and Lucy received a Notice of Intent to Deny the visa petition which stated:
"The Service acknowledges that your marriage to the beneficiary [Ricky] appears as bona fide; but based on [our] findings, the beneficiary is ineligible pursuant to Section 204 (c) of the Immigration and Nationality Act. Matter of Cabeliza 11 I&N Dec. 812, states, Section 204 (c) contains no statute of limitations and applies to any subsequently filed visa petition."
In plain English, the government does not forget or move on.
It turned out that since Ricky had a past marriage that the immigration service deemed to be fraudulent, any subsequent petition would automatically be denied. At this point, Ricky and Lucy scheduled a consultation with me. I reviewed their case and informed them that everything turned on whether we could prove that Ricky's prior marriage was bona fide, and was not entered into simply to get a green card.
But how could we prove this after all these years later?
I assigned this matter to our family visa expert, Attorney Ellen Lee. Ellen informed Ricky that forgetting and moving on is not how the government operates. She had Ricky track down his ex-wife who he located on Facebook (of all places!). Attorney Lee then obtained an affidavit from Ethel describing their marriage and demonstrating that it was legitimate. She also obtained any and all documents that survived after their divorce which showed joint accounts and cohabitation. Ellen worked with Ricky to track down several of Ricky and Ethel's mutual friends and coworkers to attest to their marriage. She didn't want to leave any room for the USCIS to deny the case again.
She responded to the Notice of Intent to Deny with this evidence. Would it be enough?
Last month, Ricky and Lucy received an approval notice for the I-130 visa petition and the I-485 adjustment of status application. Since they had been warned both by friends and other attorneys that Ricky would probably be placed under deportation proceedings, they were thrilled by this positive outcome.
I see cases like these all the time. In order to receive a positive outcome in the present, we often times have to navigate through the cobwebs to fix the broken issues of the past. Our clients may sometimes feel like the slew of questions we ask about their past are irrelevant and unimportant, but we know that the answer to those questions might just help Uncle Sam, if not to forget, at least to move on.
Read more of our Immigration Success Stories.
6. Immigration Trivia Quiz:
Quiz Removed.
7. Ask Mr. Shusterman: Things to Consider Before Starting the PERM Process
A PERM labor certification can be a very complex process. Before embarking on this endeavor, consider the following:
1. Labor Department red flags: Is the employer a closely held corporation, partnership or sole proprietorship in which the foreign employee might have an ownership interest? Are there family ties between the owners, stockholders, partners and/or corporate officers and the foreign worker?

If any of these red flags exists, the Labor Department might question the job offer? The PERM application could be subject to an audit, in which the employer would be asked to show that they are offering a bona-fide job and that the job has first been open to U.S. workers. The audit will also look for any evidence that the foreign worker may have influenced the hiring decisions and examine whether any family member of the foreign worker had control over the hiring process.
2. Pink slips: In the last six months, has the employer laid off any employees in the area of intended employment?
If so, then the employer must show that it has notified and considered all potentially-qualified laid off U.S. workers of the job opportunity. The Labor Department will also want to know, in detail, the results of the notification and consideration of the laid-off workers.
3. Tell it like it is: Do the foreign worker's qualifications match the requirements in the job description?
An employer may think that the foreign worker qualifies for the job based on a calculation of experience equivalent to education. However, the foreign worker must qualify for the primary job requirement, and not just the secondary qualifications. Let's say that an employer seeks a software engineer with a Bachelor's degree and five years of experience. They end up hiring a software engineer with a three-year degree from a university in India, a diploma in Software Application and five years of experience. While the employer is satisfied that their new employee fulfills their job requirements, the Labor Department may not be. Because the employee does not exactly fulfill the primary job requirement of a Bachelor's degree plus five years of experience, the employer must specify in the PERM application that they will accept any suitable combination of education, training, or experience. Likewise, they must show that they have considered any similarly-qualified U.S. applicants.
4. Tricks of the trade: Did the foreign worker gain any of the required experience with the employer filing the PERM application?
If so, the Department of Labor may audit the application. The employer may not require any U.S. applicants to possess training and/or experience beyond what the foreign worker possessed at the time of hire, including as a contract worker, unless:
the foreign worker gained the experience in a position "not substantially comparable to the position for which the certification is sought for". A "substantially comparable" job or position means a job or position requiring performance of the same job duties more than 50% of the time; or
the employer can demonstrate that it is no longer feasible to train a U.S. worker to qualify for the position.
In this case, the employer is defined by their Federal Employer Identification Number (FEIN). If the foreign worker has related experience with an associated company abroad, but with a different FEIN, the Department of Labor will consider it to be experience with a different employer for the purposes of the labor certification.
In this economy?: Is the job market vibrant enough to require and sustain foreign workers in this occupation?
Filing a PERM application is an expensive and time-consuming process. In addition to all of the above considerations, an employer should also seriously assess how the current job market may affect their labor certification. A high unemployment rate in the area or significant layoffs in the industry or occupation may create a pool of qualified and eager U.S. workers. If there are qualified U.S. workers who are willing to perform the job, you cannot proceed with the labor certification process.
To maximize efficiency and resources, an employer should seriously and honestly consider the viability of the application as well as the vulnerability of the application to the Labor Department's audits, all before initiating the labor certification process.
Do you have immigration questions of general interest to our readers? Send them to
If your question is neither short nor general, please schedule a 30-minute legal consultation with me.
8. Immigration Government Processing Times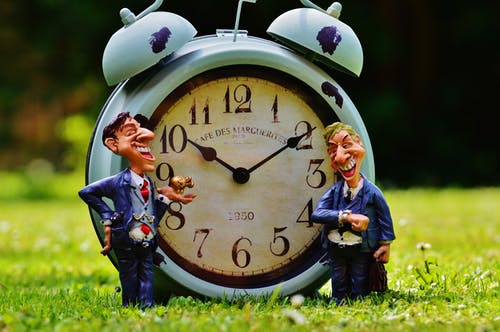 We link to the most recent immigration waiting times for each of the four USCIS Service Centers, the National Benefits Center and the Administrative Appeals Office. We also link to the processing times of all of the 83 USCIS District Offices and Sub-offices. We link to the Labor Department's page entitled "Processing dates for labor certification applications". Finally, we link to the State Department's "Visa Wait Times" page.
9. What are the Requirements for an Initial L-1 visa?
The L-1 is a temporary visa that allows an employee of a parent, subsidiary, branch, or affiliate operation of a U.S. company to come to the U.S. to work full-time. It is also known as an intracompany transferee visa. The worker must be an executive or manager of the foreign company in order to qualify for L-1A status. If he works in a position that requires "specialized knowledge", he can qualify for L-1B status. The worker must have been employed by the foreign-based company for at least one out of the previous three years.
As is often the case for immigration laws, the essential terms that define this category can be interpreted in many ways. Here are some more concrete definitions of "executive," "manager," and "specialized knowledge" as they apply to the L-1 visa.
To qualify as an "executive," the foreign worker must:
Direct the management of the organization or a major component or function of the organization;
Establish the goals and policies of the organization, component, or function;
Exercise wide latitude in discretionary decision-making; and
Receive only general supervision from higher-level executives, the board of directors, or stockholders of the organization.
To qualify as a "manager," the foreign worker must:
Manage the organization, or a department, subdivision, function, or component of the organization.
Supervise and control the work of other supervisory, professional, or managerial employees, or manage an essential function within the organization.
Have the authority to hire and fire supervised employees, or recommend them for promotion or other personnel action, or (if there are no immediate supervisees) function at a senior level within the organizational hierarchy; and
Exercise direction over the day to day operations of an activity or function of the company.
The USCIS defines a position requiring "specialized knowledge" as one in which the worker must perform duties that accommodate the petitioning organization's product, service, research, equipment, techniques, management, or other interests and its application in international markets, or an advanced level of knowledge or expertise in the organization's processes and procedures. Documentation of such specialized knowledge is essential for the approval of an L-1B petition.
The U.S. employer must submit a petition (form I-129) for the worker accompanied by thorough documentation. This must include but need not be limited to the following:
Evidence of the qualifying relationship between the U.S. and the foreign employer which addresses ownership and control, such as an annual report, copies of articles of incorporation, financial statements, or stock certificates;
A letter from the worker's foreign employer detailing his or her dates of employment, job duties, qualifications, and salary. This letter must show that the worker has been employed by the foreign employer for at least one year of the last three years; and
A detailed description of the proposed job duties and qualifications, as well as evidence that the proposed employment is in an executive or managerial capacity, or in a position involving specialized knowledge.
Further requirements exist if the foreign employee is coming to open or work in a new office of the U.S. company. In this case the L-1 is usually only approved for a period of one year.
The L-1 petition may be submitted while the foreign national is in the U.S. on another non-immigrant visa as a request for a change of non-immigrant status. Otherwise, the approved petition will be forwarded by the USCIS to the appropriate U.S. Consular Office in the country where the worker is employed abroad.
10. Winner of our February 2011 Immigration Trivia Quiz
Quiz Removed.
Carl Shusterman
Certified Specialist in Immigration Law, State Bar of California (1988-Present)
Former Immigration and Naturalization Service Trial Attorney (1976-82)
Board of Governors, American Immigration Lawyers Association (1988-97)
Law Offices of Carl Shusterman, 600 Wilshire Blvd., Suite 1550
Los Angeles, CA 90017, Phone: (213) 623-4592 x0 Fax: (213) 623-3720
One of the things that would "help our country a great deal is to expand the H-1B and allow these Ph.D.s who are educated here who want to stay here, who are brilliant, who can help us in the high-tech world and other worlds, to stay here."
– Senator Orrin Hatch (R-UT)
February 2011
Newsletter US Immigration Update March 2011 – Quick Links
Back Issues of Our Newsletter
Citizenship
Client Testimonials
Forms Download
Green Cards
Job Search
PERM
Processing Times
Schedule a Legal Consultation
Search Our Site
Subscribe to Our Newsletter
Success Stories
Temporary Visas
Visa Bulletin
March 1, 2011