Volume Sixteen, Number Five
Special Message: With increased privacy and security concerns mostly due to viruses and spam, delivering our monthly newsletter to your e-mail address presents many challenges. If you add our e-mail address to your address book or safe list, this should insure that our newsletter will not end up in your junk mail.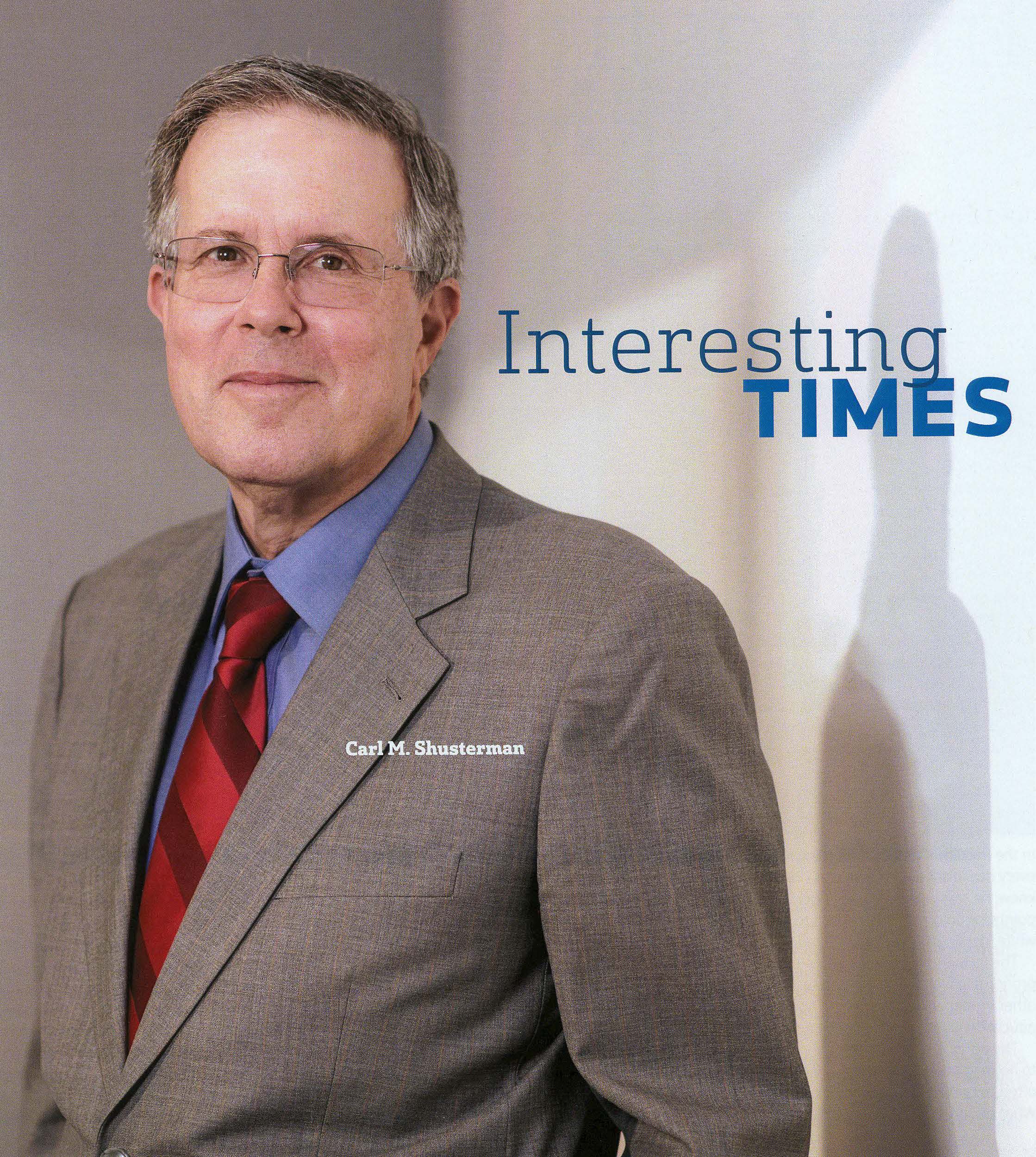 SHUSTERMAN'S IMMIGRATION UPDATE is the Web's most popular e-mail newsletter regarding U.S. immigration laws and procedures with over 40,000 subscribers located in more than 150 countries. It is written by a former INS Trial Attorney (1976-82) with over 30 years of experience practicing immigration law.
Published by the Law Offices of Carl Shusterman, 600 Wilshire Blvd, Suite 1550, Los Angeles, California, 90017. Phone: (213) 623-4592 x0
Subscribe to our free, monthly e-mail newsletter, SHUSTERMAN'S IMMIGRATION UPDATE.
Join the conversation on our Immigration Facebook Page and receive daily updates on the latest events and stories regarding immigration laws and policies.
Follow our Blog Posts commenting on the latest developments in the immigration world.
Subscribe to receive our free "How-To" Immigration Videos.
Client Reviews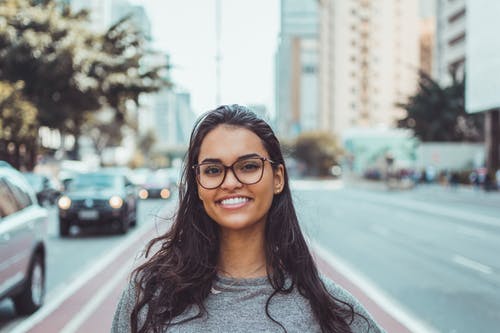 A Life Changing Law Firm
"My family and I were clients of Mr. Carl Shusterman and I can honestly say that he had a tremendous impact on our lives – a very positive one. Even when my parents had been denied and they had been told to pack and get out of this country, Mr. Shusterman rushed to find an alternative in order to ensure that my parents could stay."
- Diana Cabrera, Reno, Nevada
Read More Reviews
Zoom Consultations Available!
Newsletter US Immigration Update May 2011
TABLE OF CONTENTS:
1. Oral Arguments Scheduled Regarding CSPA's Automatic Conversion Clause
2. State Department Visa Bulletin for May: Visa Numbers Inch Up
3. Schedule of Shusterman's Upcoming Immigration Law Seminars
4. What to Do if USCIS Denies Your Case
5. Success Story: One Immigrant's 20-Year Journey to a Green Card
6. Immigration Trivia Quiz: Immigrant NASA Astronauts – Sailing in Space
7. Ask Mr. Shusterman: NIWs for Physicians
8. Immigration Government Processing Times
9. CSPA: Immigration Judge Distinguishes Matter of Wang
10. Winner of our April 2011 Immigration Trivia Quiz
NEWS FLASHES:
Arizona Immigration Law – On April 11, the U.S. Court of Appeals (Ninth Circuit) invalidated most of Arizona's immigration law (S.B. 1070) which was enacted in April 2010. The law states that when a state law enforcement officer has "reasonable suspicion" that a person is present in the U.S. unlawfully, they will be arrested and held in custody while their immigration status is determined. A U.S. District Court Judge enjoined Arizona from enforcing the law before it was due to go into effect in July 2010. Now, the Appeals Court has held that "there can be no constitutional application of a statute that, on its face, conflicts with congressional intent and therefore is preempted by the supremacy clause". The Attorney General of Arizona has vowed to seek review of this decision before the Supreme Court of the United States. The oral arguments and the decision are expected to take place during the run up to the 2012 elections.
Border Arrests Drop – During the last decade, the annual number of arrests along the U.S.-Mexican border dropped significantly from 1.6 million to 448,000. In the San Diego section, arrests are down to their lowest level since the 1970s. From 2005 to 2010, the number of arrests in the Yuma sector fell 95% from over 138,000 per year to just over 7,000.
Country Reports on Human Rights Practices – On April 8, the State Department posted the 2010 issue of these reports online. These reports are valuable resources for persons applying for asylum, refugee status, withholding of removal or for sanctuary under the Convention Against Torture.
H-1B Cap Increase? – At a recent Congressional hearing, House Judiciary Committee Chairman Lamar Smith (R-TX) stated that the H-1B visa plays a "vital role" in the economy and called for raising the H-1B cap. Chairman Smith wants more H-1B visas for technology workers even at the expense of further limiting who can qualify for H-1B status. Other members of the committee favor expanding the number of green cards available to foreign-born persons who obtain an advanced degree from a U.S. university as an alternative to raising the H-1B cap.
H-1B Cap Season Off to Slow Start – The USCIS started accepting H-1B petitions subject to the numerical caps starting on April 1. The number of petitions submitted during the three weeks was considerably less than last year, less than 14,000 petitions compared to almost 24,000. We update the number of H-1B petitions received by the USCIS on a weekly basis.
I-9 Criminal Prosecutions – In April, ICE announced that the father and son owners of a regional Mexican restaurant chain, along with the company's accountant, would be arraigned in federal court in Tucson on tax and immigration violations contained in a 19-count indictment stemming from a lengthy probe by U.S. Immigration and Customs Enforcement's (ICE) Homeland Security Investigations (HSI) and the Internal Revenue Service (IRS).Mark Evenson, 58, of Paradise Valley, Ariz.; his son, Christopher Evenson, 39, of Oro Valley, Ariz., owners of Chuy's Mesquite Broiler restaurants with outlets in Arizona and California; and an accountant for the chain, Diane Strehlow, 47, of Tempe, Ariz., are charged with a variety of criminal violations, including the unlawful hiring and harboring of illegal aliens, conspiracy to defraud the IRS and tax evasion. If convicted of all charges, Mark Evenson faces up to 86 years in prison and a $5.33 million fine; Christopher Evenson faces up to 81 years in prison and a $5.08 million fine; and, Strehlow faces a maximum prison term of 40 years and a $2 million fine. CHIPOTLE – The Federal Government, which has also forced the company to fire 450 workers in Minnesota and many more in Washington, D.C. is now investigating Chipotle to determine whether criminal charges will be brought against the restaurant chain. Last year, a record 180 criminal prosecutions were brought against employers for I-9 and other immigration violations.  I was quoted in an article by Reuters regarding these criminal prosecutions: "Carl Shusterman, a former Immigration and Naturalization Service prosecutor, said knowingly hiring someone who is not eligible to work in the United States — or continuing to employ someone after finding out they're not legal — could give rise to criminal charges. 'The government has the option of treating them with civil fines or treating them with criminal penalties, including jail time,' said Shusterman, who now has an immigration law practice in Los Angeles.  "Clearly, employers need to have their immigration counsel conduct internal audits of their I-9s to insure that they are in compliance with all relevant federal laws. I will conduct three seminars for employers on I-9 compliance in Southern California in early June. (See Topic #3 below.)
I-9 Regulations – On April 15, the USCIS issued final regulations regarding what documents may be used by employers to complete section 2 of the I-9 form. This regulation makes no change in the USCIS' interim final rule which was published in 2009. The most significant change in that rule was that employers were prohibited from accepting documents which had expired.
Immigration "How-To" Videos – 30 "How-To" Immigration Videos have been seen more than 180,000 times. Subjects include how to obtain a green card, how to become a U.S. citizen, how to win your case in immigration court and how to select an immigration attorney. Our video "Green Cards through Marriage"has been viewed over 68,000 times. Take advantage of this free resource.
"No-Match" Letters – For the first time since 2007, the Social Security Administration has begun to issue "no-match" letters to employers when the name and the social security number of an employee does not match. We link to two memos from the INS (now the USCIS) General Counsel regarding an employer's liability under the immigration law when a "no-match" letter is received.
NSEERS Ends – On April 28, DHS issued a regulation which effectively ends the National Security Entry-Exit Registration System (NSEERS) program. The NSEERS "Special Registration" program was established in 2002. It requires males over 16 years of age from predominantly Moslem countries and from North Korea to undergo special screening upon entering or exiting the U.S. DHS determined that the program is no longer necessary since other programs like the U.S.-VISIT system are now in place. However, past failures to comply with the NSEERS program could still cause problems for persons applying for permanent residence and naturalization.
Summer Internships – Last summer, our office hosted three summer interns, two recent college graduates and one law student. They created our Immigration Facebook page, our Twitter page, answered the telephone, scheduled appointments, sat in on interviews, did research and worked on our web site. These are unpaid positions, but if you are interested in immigration or in becoming an immigration attorney, the experience is invaluable. If you are interested, send your resumes and writing samples to jjasso@shusterman.com or imankin@shusterman.com
USCIS FAQ on Same/Similar Occupations under AC-21 – On April 7, the USCIS posted a FAQ on what constitutes the same or a similar occupation for purposes of "porting" from one job to another under the American Competitiveness in the 21st Century Act of 2000 ("AC-21").
1. Oral Arguments Scheduled Regarding CSPA's Automatic Conversion Clause
On May 12, the U.S. Court of Appeals for the Second Circuit will hear oral arguments in the case of Li & Cen v. Novak. This case involves the "automatic conversion" clause of the Child Status Protection Act (CSPA). There is a similar case pending before the Court of Appeals in the Fifth Circuit, and we are awaiting oral arguments for our lawsuit on this same issue in the 9th Circuit.
The facts in Li & Cen are as follows: In 1994, Ms. Li's father, a lawful permanent resident of the United States, submitted a visa petition (form I-130) to classify his unmarried daughter and his 14-year-old grandson, both PRC nationals, under the family-based 2B category. The visa petition was quickly approved, but by the time that the priority date became current in 2005, the grandson was 25-years-old and was forced to remain behind in China when his mother immigrated to the U.S.
Ms. Li filed a 2B visa petition for her son in 2008 and cited the "automatic conversion" clause of the Child Status Protection Act (CSPA), 8 U.S.C. 1153(c)(3). This section of law allows aged-out children like Mr. Cen to retain the priority date of the original petition and immigrate under the "appropriate category". However, the USCIS refused to allow Mr. Cen to retain his 1994 priority date, and instead, assigned him a 2008 priority date. The current waiting time in the 2B category is approximately eight years, meaning that Mr. Cen, despite having waited in line since 1994 to become a permanent resident, would have to wait until 2016 in order to immigrate to the U.S., a total of 22 years. In addition, he would be prohibited from getting married prior to immigrating to the U.S. If he did so, his mother's visa petition for him would be automatically terminated.
Although CSPA was enacted into law in 2002, the INS/USCIS has never issued regulations regarding the implementation of the law. By the time that the agency denied Ms. Li's request that her son be allowed to retain his 1994 priority date, the agency had issued a number of memoranda explaining how they interpreted the law. It is worth noting that none of these memos refer to the automatic conversion clause. However, the Board of Immigration Appeals (BIA) had, issued two non-precedent decisions neither of which was appealed by the government, both of which would have allowed Mr. Cen to retain his 1994 priority date under the family-based 2B category.
Finally, in 2009, after being sued in Federal Court, the BIA issued a precedent decision regarding the automatic conversion clause entitled Matter of Wang. This decision disregarded the Board's two previous decisions and held, with minimal analysis, that the wording of the automatic conversion clause was "ambiguous" and that the legislative history indicated that CSPA was intended only to cure the affects of "administrative delays", and did not apply when the delay was caused by backlogs in a person's priority date.
I have previously written about the "four fallacies" of Matter of Wang, pointing out that the Board did not take the time to analyze the wording of the statute, mischaracterized CSPA's legislative history, cited only those regulations which it believed supported its decision and disregarded numerous immigration laws and regulations which would have required it to reach a contrary conclusion.
The issue in Li & Cen is whether the U.S. District Court erred in finding that it was required to defer to the Board's decision in Matter of Wang.
This past week, I read the briefs of the petitioners and the government very carefully. The Assistant U.S. Attorneys were skillful and inventive in coming up with additional reasons to support the decision in Matter of Wang. However, it is clear that their analysis is almost totally absent from the reasoning of the Board in the Wang decision. For example, the Board concluded that CSPA was only meant to cure "administrative delays" in processing visa petitions, completely ignoring Senator Feinstein's comments when she introduced CSPA in the Senate in 2001. The government's brief, silently recognizes this obvious flaw, and makes a valiant, if flawed, attempt to argue that the Senator's statement does not really mean what it says. However, the Court need not address arguments not raised by the Board. The issue before the Court is whether it must defer to Matter of Wang, a clearly erroneous decision.
As my colleague Scott Bratton, the attorney for Ms. Li and Mr. Cen states in his reply brief:
"Defendants argue throughout their brief that deference should be given to the Board's decision in Wang, which Plaintiffs' dispute. However, even if such deference should be given, this Court would be restricted to considering only the reasoning provided by the Agency in its decision and not alternate reasons in support of the Agency's decision proposed by Defendants."
We are eager to see what questions are asked by the Judges during the Oral Arguments on May 12. We are confident that this will be the beginning of the end for Matter of Wang. We trust that the Court will allow the long-dormant automatic conversion clause to become operational. If this happens, families long-separated because of the government's overly-restrictive interpretation of the law will, at last, begin to reunite
2. State Department Visa Bulletin for May 2011: Visa Numbers Inch Up
The substantial advances predicted for the EB-2 India category failed to materialize in May, and absent legislative action, we don't believe there will ever be a significant forward movement in this category. Why? The reason is simple: do the numbers.
First, the good news. EB-2 India advanced for the first time since last September, but only by seven weeks. EB-2 China advanced as well, but only three weeks. Both EB-2 India and China will continue to advance each month this fiscal year. Why? Since the State Department predicts that the 140,000 numbers allocated to EB applicants will not be used this fiscal year, the law allows the seven percent limitation for both countries to be waived.
Now, the bad news. The forward movement of EB-2 China and India will only be a few weeks each month. Last month, the State Department announced that there were over 12,000 unused EB-1 numbers which will be added to the normal EB-2 allocation this fiscal year. However, there are over 17,000 persons with 2006 priority dates with pending applications for adjustment of status in the EB-2 category. Over 13,000 of these persons were born in India, and over 4,000 of them were born in China. This means that even with the addition of 12,000 extra numbers, no one from China or India with a priority date subsequent to 2006 will receive a green card this fiscal year.
Leaving the EB-2 category aside, what was the story for the family categories and the other employment-based categories?
Family Categories
Two of the worldwide family categories (1st and 2B) failed to move in May, while the others advanced modestly, between five and nine weeks. The biggest move occurred in the Mexican 2B category which advanced six months. Good news for the Philippine family categories which advanced between one month to over three months.
Employment Categories
The worldwide EB-3 category for professionals and skilled workers advanced four weeks while the worldwide EB-3 category for unskilled workers moved forward six weeks. The most significant advance was in the Mexican EB-3 category for professionals and skilled workers which moved forward four months.
For the complete story, see the following charts:
FAMILY CATEGORIES
| Categories | Worldwide | China (PRC) | Mexico | Philippines |
| --- | --- | --- | --- | --- |
| 1st | 5-01-04 | 5-01-04 | 3-1-93 | 7-15-95 |
| 2A | 6-08-07 | 6-08-07 | 1-01-07 | 6-08-07 |
| 2B | 4-15-03 | 4-15-03 | 8-1-92 | 3-01-00 |
| 3rd | 5-1-01 | 5-1-01 | 11-15-92 | 2-15-92 |
| 4th | 3-08-00 | 1-22-00 | 2-15-96 | 4-08-88 |
EMPLOYMENT CATEGORIES
| Categories | Worldwide | China (PRC) | India | Mexico | Philippines |
| --- | --- | --- | --- | --- | --- |
| 1st | Current | Current | Current | Current | Current |
| 2nd | Current | 8-01-06 | 7-1-06 | Current | Current |
| 3rd | 8-22-05 | 4-15-04 | 4-15-02 | 9-08-04 | 8-22-05 |
| Unskilled | 9-08-03 | 4-22-03 | 4-15-02 | 9-08-03 | 9-08-03 |
| 4th | Current | Current | Current | Current | Current |
| Religious | Current | Current | Current | Current | Current |
| 5th | Current | Current | Current | Current | Current |
Here is what the State Department had to say about how the priority dates are expected to advance between May and September:
VISA AVAILABILITY DURING THE COMING MONTHS
Family-sponsored: The extremely high level of demand during the first few months of FY-2011 resulted in the retrogression of most worldwide cut-off dates in January or February. Most of these cut-offs have begun to advance slowly, although demand is still somewhat heavy in the Family First preference which may require further retrogression of that date. At this time it is not possible to predict the rate of forward movement, but some movement is anticipated in most categories for the remainder of the fiscal year.
Employment-based: At this time the amount of demand being received in the Employment First preference is extremely low compared with that of recent years. Absent an immediate and dramatic increase in demand, this category will remain "Current" for all countries. It also appears unlikely that a Second preference cut-off date will be imposed for any countries other than China and India, where demand is extremely high. Based on current indications of demand, the best case scenarios for cut-off date movement each month during the coming months are as follows:
Employment Second: Demand by applicants who are "upgrading" their status from Employment Third to Employment Second preference is very high, but the exact amount is not known. Such "upgrades" are in addition to the known demand already reported, and make it very difficult to predict ultimate demand based on forward movement of the China and India cut-off dates. While thousands of "otherwise unused" numbers will be available for potential use without regard to the China and India Employment Second preference per-country annual limits, it is not known how the "upgrades" will ultimately impact the cut-offs for those two countries. (The allocation of "otherwise unused" numbers is discussed below.)
China: none to three weeks expected through July. No August or September estimate is possible at this time.
India: One or more weeks, possibly followed by additional movement if demand remains stable. No August or September estimate is possible at this time.
Employment Third:
Worldwide: three to six weeks
China: one to three weeks
India: none to two weeks
Mexico: although continued forward movement is expected, no specific projections are possible at this time.
Philippines: three to six weeks
Please be advised that the above ranges are estimates based upon the current demand patterns, and are subject to fluctuations during the coming months. The cut-off dates for upcoming months cannot be guaranteed, and no assumptions should be made until the formal dates are announced.
Allocation of "otherwise unused" numbers in accordance with Immigration and Nationality Act (INA) Section 202(a)(5)
INA Section 202(a)(5) provides that if total demand in a calendar quarter will be insufficient to use all available numbers in an Employment preference, then the unused numbers may be made available without regard to the annual per-country limits. Based on current levels of demand, there will be otherwise unused numbers in the Employment First and Second preferences. Such numbers may be allocated without regard to per-country limits, once a country has reached its preference annual limit. Since under INA Section 203(e) such numbers must be provided strictly in priority date order regardless of chargeability, greater number use by one country would indicate greater demand by applicants from that country with earlier priority dates. Based on amount and priority dates of pending demand and year-to-date number use, a different cut-off date could be applied to each oversubscribed country, for the purpose of assuring that the maximum amount of available numbers will be used. Note that a cut-off date imposed to control the use of "otherwise unused" numbers could be earlier than the cut-off date established to control number use under a quarterly or per-country annual limit. For example, at present the India Employment Second preference cut-off date governs the use of numbers under Section 202(a)(5), India having reached its Employment Second annual limit; the China Employment Second preference cut-off date governs number use under the quarterly limit, since China has not yet reached its Employment Second annual limit.
The rate of number use under Section 202(a)(5) is continually monitored to determine whether subsequent adjustments are needed in visa availability for the oversubscribed countries. This helps assure that all available Employment preference numbers will be used, while insuring that numbers also remain available for applicants from all other countries that have not yet reached their per-country limit.
As mentioned earlier, the number of applicants who may be "upgrading" their status from Employment Third to Employment Second preference is unknown. As a result, the cut-off date which governs use of Section 202(a)(5) numbers has been advanced more rapidly than normal, in an attempt to ascertain the amount of "upgrade" demand in the pipeline while at the same time administering use of the available numbers. This action risks a surge in demand that could adversely impact the cut-off date later in the fiscal year. However, it also limits the possibility that potential demand would not materialize and the annual limit would not be reached due to lack of cut-off date movement.
3. Schedule of Shusterman's Upcoming Immigration Law Seminars
FBA 8th Annual Immigration Law Seminar
Federal Bar Association
Memphis, Tennessee
May 13-14, 2011
My Topics:(1) Immigration of Physicians and Other Health Care Workers(2) Child Status Protection Act
Registration Information
PIHRA Mid Year Legal Update
Professionals in Human Resources Association
Topic: "Immigration: What HR Professionals Need to Know"Monday June 6th, 2011
Mission Inn Hotel & Spa
3649 Mission Inn Ave.
Riverside, CA 92501
8:00amWednesday June 8th, 2011
Sheraton Universal Hotel
333 Universal Hollywood Drive
Universal City, CA 91608
8:00amFriday June 10th, 2011
Radisson Hotel Newport Beach
4545 MacArthur Blvd.
Newport Beach, CA 92660
8:00am
AILA Annual Conference on Immigration Law
American Immigration Lawyers Association
San Diego, California
June 15-18, 2011
Discussion Leader: "Child Status Protection Act"
American Payroll Association
Santa Barbara Area Chapter
San Barbara, California
August 25, 2011
Topic: "Immigration and Employment Law"
4. What to Do if USCIS Denies Your Case
After months and sometimes even years of waiting for U.S. Citizenship & Immigration Services (USCIS) to issue a decision on your application or petition, the day finally comes when you receive a notice from USCIS. Unfortunately, instead of receiving the much anticipated approval notice, you are faced with a denial notice. Is the denial of your application or petition the end of the road to your immigration journey? Is it time for you to pack your bags and book your airline ticket home?
Before you give up hope, you should carefully review the denial notice and look for a few things such as:
Did USCIS make a mistake?
Is there any information in the denial notice inconsistent with your application or petition?
Were you given an avenue in which to contest the decision?
Yes, even USCIS can make mistakes! After all, no system is ever failsafe and, after all, it is a human being reviewing and working on your application or petition. Just imagine having to review and adjudicate endless applications, day after day. Some mistakes are very easy to spot: for instance if the denial notice refers to information inconsistent with your application or petition; the denial notice incorrectly claims that you failed to submit requested evidence; or the denial notice erroneously claims that you untimely filed your application or petition. These are but a few examples of mistakes USCIS can make. If you have received a denial notice with any of these mistakes, you are in luck. These types of denials are the easiest to overcome.
However, not all USCIS mistakes are clearly identifiable. What if USCIS denied your application or petition based on a misinterpretation or improper application of a law, regulation or relevant case law? Will you be able to spot this type of mistake? If you believe that you qualified for the immigration benefit you were requesting and yet your application or petition was denied by USCIS, you should promptly seek a legal opinion on this matter from an experienced immigration attorney.
Depending on your particular situation, you may be advised to appeal the USCIS decision, submit a motion to reopen/reconsider the decision or to simply re-file your application or petition. You may even be informed that although you do not actually qualify for the benefit you were seeking, there are other visas to which you do qualify for and should consider. Sadly, you may also be informed that USCIS correctly denied your application or petition and that it will be a waste of your time and money to further pursue the matter. Still, wouldn't you rather know the truth, harsh as it may be, than be given false hope?
So, if you have received a denial notice from USCIS, don't pack your bags yet—get your immigration case reviewed first. Regardless of the outcome of the review, in the end, you will have a better understanding of your case and you will be informed of all your immigration options
5. Success Story: One Immigrant's 20-Year Journey to a Green Card
A lot of IT professionals born in India justly feel that their immigration cases have been going on forever. We recently concluded a case for an Indian IT professional which was one of the longest and most complex that I have ever encountered.
Mr. S received his degree in Computer Science from a prestigious university in the Midwest almost 20 years ago. During the 1990s, he worked for various employers in H-1B status. In 1999 and 2000, his employer obtained the approval of a labor certification and an I-140 visa petition (EB-3) on his behalf. This made him eligible for post-6th year extension of his H-1B status.
His immigration problems began in January 2001 when his former attorney submitted an application for an H-1B extension for him which was received by INS a couple of weeks after his H-1B status expired. This application was ultimately denied as being untimely filed.
In August 2001, his priority date became current and his attorney filed an adjustment of status application for him and obtained an EAD.
Fortunately, due to his 1999 priority date, he was eligible for adjustment of status under section 245(i), so the fact that he was out of status for over 180 days did not render him ineligible for adjustment.
However, for reasons that I am still unable to fathom, his attorney obtained an advance parole for him and allowed him to travel outside the U.S. and return as a parolee.
His departure from the U.S. triggered the 3-year bar of inadmissibility due to his 180+ days of unlawful presence.
The INS sat on his I-485 until 2004 when they denied it because of the 3-year bar. His attorney filed a motion to reopen (MTR) which was denied in 2005. After this denial, the attorney submitted a second I-485 which was denied in 2006. When this application was denied, the attorney filed a second MTR which was denied in 2007, and when this was denied, he filed a third I-485 which was quickly denied by USCIS.
All three I-1485s and both MTRs were all denied for the same reason: Mr. S was inadmissible because of the 3-year bar and he had no qualifying relatives which would have enabled him to obtain a waiver.
At this point, Mr. S scheduled a telephonic consultation with me.
As a former INS Trial Attorney, my biggest surprise was that with five separate denials, the government had yet to place Mr. S in removal proceedings. He was now working for another employer, and I advised him that we would have to obtain the approval of a PERM application and another I-140 on his behalf.
The good news was that if we could get both of these applications approved, USCIS regulations would permit us to use his 1999 EB-3 priority date. But how could he adjust his status? My theory was that nothing in the statutory language pertaining to the 3-year bar stated that the 3 years had to be spent outside the U.S. It had been well over 3 years since he had become subject to the inadmissibility bar. If USCIS disagreed with our interpretation of the law, we would litigate the matter in Federal Court.
Fortunately, by the time that the USCIS issued an NTA, a PERM application and an I-140 on Mr. S's behalf were approved. Since a parolee is not permitted to adjust status before an Immigration Judge (except for a renewed I-485), we submitted a Motion to Terminate Proceedings which the Immigration Judge granted, and the government did not appeal.
We then submitted an I-485 to the USCIS. I flew out to the Midwest to attend the adjustment interview. What about the 3-year bar controversy? Fortunately, there was none since the USCIS General Counsel had issued a letter agreeing that the 3 years could run while the person was in the U.S. as long as he did not re-enter the country unlawfully.
Mr. S was nervous, but the interview went well. However, the Immigration Examiner, confronted by such a mammoth file, told us that he would need some time to review the file before making a decision on the application.
I returned to Los Angeles, and one day before my birthday in late March, I received an e-mail message from Attorney Amy Prokop of our law firm (the attorney who had done the bulk of the work in this matter), that Mr. S's application for adjustment of status had been approved. What a great birthday present!
Here is what Mr. S had to say about this experience:
"…I contacted Mr. Shusterman (on a Friday afternoon) and decided to change my attorney. He worked with me over that weekend going over the documents I faxed to his house and came up with an action plan. He was upfront with me stating that my case is very difficult and we might have to go to federal court with this and if I was ready for several years of waiting. Needless to say his brilliant action plan got my case terminated from the Immigration court and a few months later got me my Green Card…"
Read more of our Immigration Success Stories
6. Immigration Trivia Quiz:
Quiz Removed.
7. Ask Mr. Shusterman: NIWs for Physicians
Generally, if a person qualifies for a green card under the EB-2 category, they must persuade their employer to undergo the PERM process. However, in 1999, Congress passed a law exempting certain foreign-born physicians from this requirement.
Initially, INS regulations greatly restricted which physicians were eligible for NIWs. However, our law firm sued the INS in Federal Court, and, in 2006, we prevailed in our lawsuit. As a result, the restrictive regulations were significantly modified by the government.
Foreign physicians who agree to practice in a Health Professional Shortage Area (HPSA), a Medically Underserved Area (MUA), a Mental Health Professional Shortage Area (MHPSA) or for the Veterans Administration (VA) may either self-petition or have their employer submit a petition in the EB-2 category under the National Interest Waiver (NIW). To obtain the benefits of this law, the physician must: (1) agree to work full time in a health shortage area or for a Veteran's Affairs (VA) facility; (2) a federal agency or state public health department has to determine that the work is in the public interest; and (3) the physician must work full time for an aggregate of five years before he or she is eligible for a green card.
An NIW physician who will be employed in a HPSA, MUA, MHPSA or a VA facility must contact the state Department of Health in the state where the practice site is located, and obtain a letter stating that the physician's work will be in the public interest. Each state has its own procedures for applying for the letter.
The next step is for the foreign physician to apply for the NIW by submitting the following evidence with Form I-140 (Petition for Immigrant Worker) to the USCIS. If a foreign physician plans to serve at more than one practice site, the following evidence must be submitted for each work location:
The foreign physician's full-time employment contract for the required period of clinical medical practice, or an employment commitment letter from a Veterans Affairs (VA) facility.
Evidence that the foreign physician will provide full-time clinical medical service:

in a geographical area or areas designated by the Secretary of HHS as having a shortage of health care professionals and in a medical specialty that is within the scope of the Secretary's designation for the geographical area or areas; or
in a facility under the jurisdiction of the Secretary of VA.

A letter (issued and dated within 6 months prior to the date on which the petition is filed) from a State Department of Health or the Department of Veterans Affairs attesting that the foreign physician's work is or will be in the public interest.
If the foreign physician was a J-1 nonimmigrant who received medical training in the United States, he or she must also provide a copy of the USCIS approval notice of the J-1 visa waiver (I-612).
If the foreign physician will establish his or her own practice, the physician must submit a sworn statement committing to the full-time practice of clinical medicine for the required period, and describing the steps the physician has taken or intends to take to establish the practice.
Evidence that the foreign physician has passed a U.S. medical licensing examination and is competent in oral and written English.
Provided visa numbers are available, the physician and his or her family members can apply for Adjustment of Status along with the I-140 NIW petition. This enables the physician's spouse and children to obtain both EAD work permits and Advance Parole travel documents.
Green cards will be granted after the completion of 5 year service requirements. In addition, the NIW physician is required to submit HPSA service compliance documentation to the USCIS within 120 days after the second and the sixth anniversaries of the date that NIW immigrant petition was approved. When the USCIS is convinced of the five year service, they will be able to grant the green card.
Do you have immigration questions of general interest to our readers? Send them to ams@shusterman.com.
If your question is neither short nor general, please schedule a 30-minute legal consultation with me
8. Immigration Government Processing Times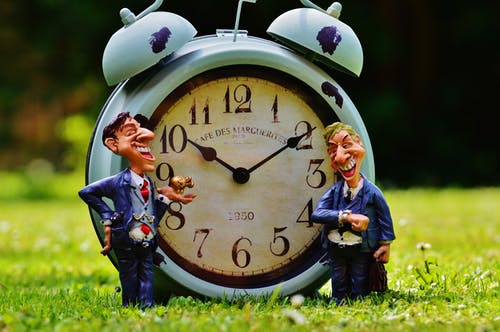 We link to the most recent immigration waiting times for each of the four USCIS Service Centers, the National Benefits Center and the Administrative Appeals Office. We also link to the processing times of all of the 83 USCIS District Offices and Sub-offices. We link to the Labor Department's page entitled "Processing dates for labor certification applications". Finally, we link to the State Department's "Visa Wait Times" page.
9. CSPA: Immigration Judge Distinguishes Matter of Wang
While waiting for the 9th Circuit Court of Appeals to schedule oral arguments in the class action lawsuit seeking to overturn the decision of the Board of Immigration Appeals in Matter of Wang, I recently came across a decision of an Immigration Judge which distinguishes Matter of Wang and allows an "aged-out" son of permanent residents to adjust his status in the U.S.
This decision may be of assistance to certain families who are facing separation because of Matter of Wang.
The case is Matter of Azam decided by U.S. Immigration Judge Gabriel C. Videla on February 16, 2011.
Mr. Azam was born in Bangladesh on May 26, 1984. He was admitted to the U.S. as a B-2 visitor on September 9, 1993. He and his parents overstayed their visitor status.
On April 30, 2001, an application for labor certification was filed on behalf of Mr. Azam's father, thereby rendering Mr. Azam eligible to adjust his status to permanent resident under section 245(i). However, the application languished at the Labor Department until July 19, 2006, by which time Mr. Azam had turned 21 years of age.
In the meantime, Mr. Azam applied, as required, for Special Registration and was placed under removal proceedings. For the next few years, his case bounced back and forth between the Immigration Judge and the BIA.
Mr. Azam's parents were able to adjust their status in 2008, based on the approved labor certificate and I-140, to permanent residents. The next year, his father submitted an immigration visa petition (form I-130) on his behalf under the family-based 2B category.
Section 203(h)(3) of the Immigration and Nationality Act provides that "the alien's petition shall automatically be converted to the appropriate category and the alien shall retain the original priority date issued upon receipt of the original petition."
Matter of Wang attempts to limit the scope of this section of law to cases where there are "administrative processing delays" on the part of the government, and not to consider delays which result from the State Department Visa Bulletin.
In Mr. Azam's case, the length of time that the I-140 visa petition was pending was less than one year. However, the Immigration Judge distinguished Matter of Wang which involved a family-based visa petition as follows:
"However, the instant case should be easily distinguished from Wang, not only because it pertains to the allocation of visas in the employment-based rather than the family-based context, but also because it is arguably an emblematic case in which 'administrative processing delays' directly resulted in Respondent losing his eligibility as a derivative beneficiary."
The Immigration Judge points out that when the application for labor certification was filed with the Labor Department, Mr. Azam was only 16 years old, but by the time it was approved, he was over 21 years of age. He states that:
"…lengthy processing time makes eminently clear the extraordinary administrative delays that occurred in this case (were) the exact sort of delays the CSPA was designed to remedy."
Therefore, the Immigration Judge approved Mr. Azam's application for adjustment of status under the 2B family preference category using the original priority date of April 30, 2001.
No doubt the government will appeal the Judge's ruling. Hopefully, the BIA will not quickly act upon this appeal since the Board has refrained from ruling on an employment-based CSPA case, Matter of Patel, for some years now.
We are confident that if the BIA holds off ruling on Mr. Azam's case for a year or more, the Federal Courts will rule that Matter of Wang is no longer entitled to deference.
10. Winner of our April 2011 Immigration Trivia Quiz
Quiz Removed.
Carl Shusterman
Certified Specialist in Immigration Law, State Bar of California (1988-Present)
Former Immigration and Naturalization Service Trial Attorney (1976-82)
Board of Governors, American Immigration Lawyers Association (1988-97)
Law Offices of Carl Shusterman, 600 Wilshire Blvd., Suite 1550
Los Angeles, CA 90017, Phone: (213) 623-4592 x0 Fax: (213) 623-3720
"They came here, they broke the law, and, let me tell you, this country encouraged them to come here and made sure that we didn't stop them. But that's the past. What are you going to do going forward? You can't deport them. It's just too many people. It would never happen. So let's find a way where they are productive, where they contribute to society."
– Michael Bloomberg, Mayor of New York City
Newsletter US Immigration Update May 2011 – Quick Links
About Us
Back Issues of Our Newsletter
Citizenship
Client Testimonials
Forms Download
Green Cards
Job Search
PERM
Processing Times
Schedule a Legal Consultation
Subscribe to Our Newsletter
Success Stories
Temporary Visas
Visa Bulletin
May 1, 2011
Disclaimer: This newsletter is not intended to establish an attorney-client relationship. All information contained in this newsletter is generalized. Any reliance on information contained herein is taken at your own risk.