Volume Fourteen, Number Seven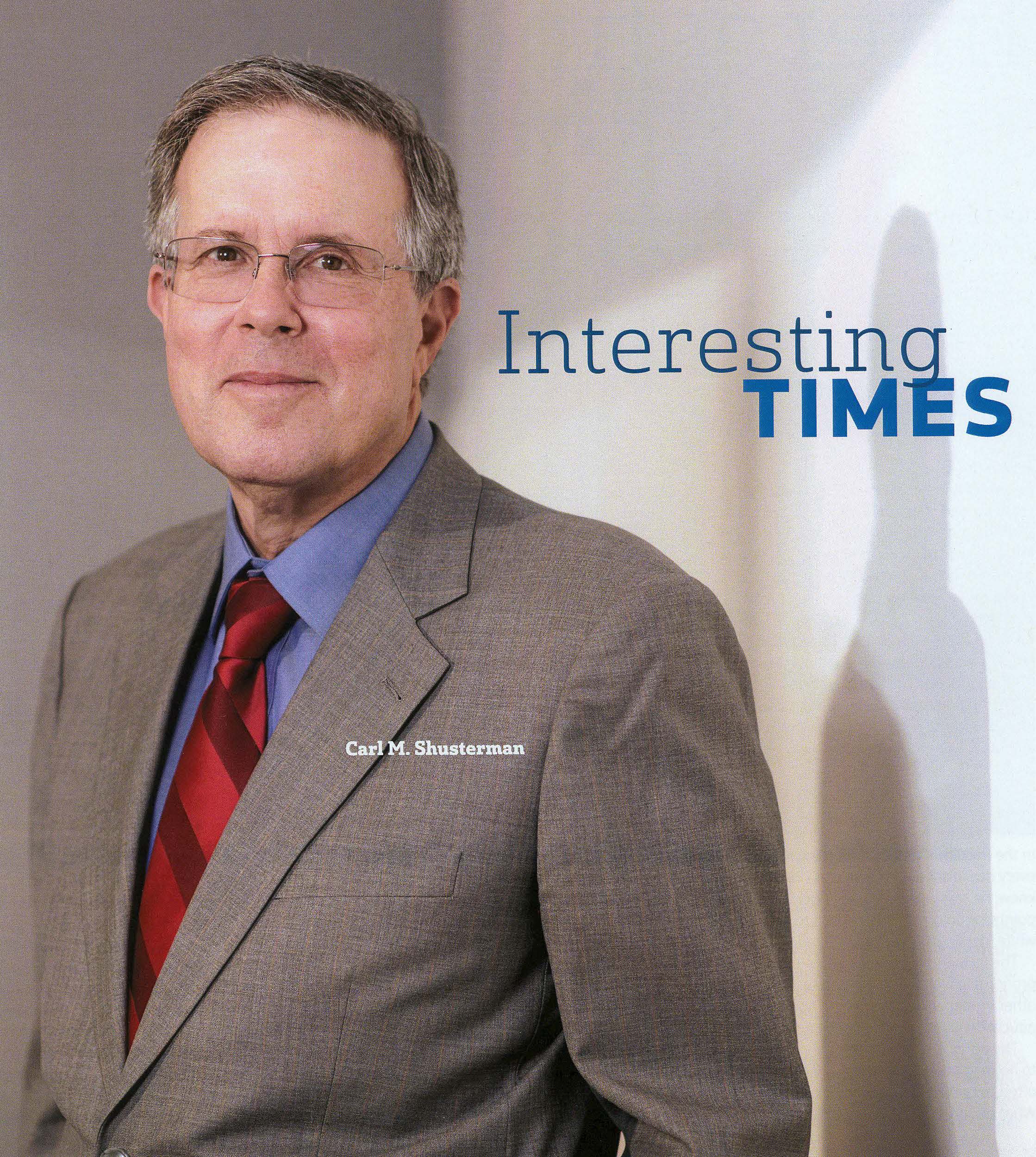 SHUSTERMAN'S IMMIGRATION UPDATE is the Web's most popular e-mail newsletter regarding U.S. immigration laws and procedures with over 40,000 subscribers located in more than 150 countries. It is written by a former INS Trial Attorney (1976-82) with over 30 years of experience practicing immigration law.
Published by the Law Offices of Carl Shusterman, 600 Wilshire Blvd, Suite 1550, Los Angeles, California, 90017. Phone: (213) 623-4592 x0.
Subscribe to our E-Mail Newsletter, join the conversation on our Immigration Facebook Page, follow our Blog Posts and subscribe to our "How-To" Immigration Videos.
Disclaimer: This newsletter is not intended to establish an attorney-client relationship. All information contained in this newsletter is generalized. Any reliance on information contained herein is taken at your own risk.
Client Reviews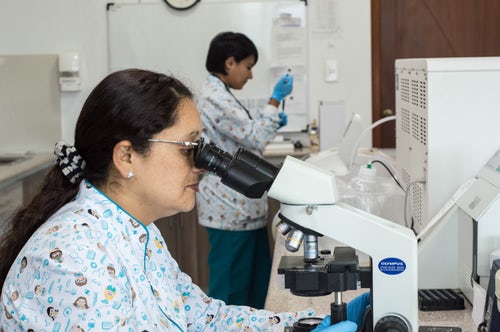 They Are About Providing Solutions
"I am an Internationally Educated Nurse petitioned by US employer and the Law Offices of Carl Shusterman helped me throughout the entire process of my IV application. They were extremely thorough with regard to the instructions and the steps that I needed."
- Francis R., Nashville, Tennessee
Read More Reviews
Zoom Consultations Available!
Newsletter US Immigration Update July 2009
TABLE OF CONTENTS:
NEWS FLASHES:
Asylum Fraud – On June 26, three attorneys and two interpreters were convicted of conspiracy to defraud the government by filing false asylum applications. We congratulate Mark Temple, a savvy Asylum Officer in San Francisco who first noticed similarities in the asylum applications filed by the law firm. We link to the Sacramento Bee story at http://www.sacbee.com/topstories/story/1978609.html (Link no longer operational)
Board of Immigration Appeals – We are very pleased that one of our former attorneys, David Neal, has been named by the Attorney General to be the Acting Chair of the Board of Immigration Appeals (BIA). We are very proud of you, David!
Blog – Our weekly blog is entitled "Nation of Immigrants". To read our blog, which deals with current immigration issues, or to receive a free subscription, see http://carlshusterman.blogspot.com/We welcome your comments!
Child Status Protection Act (CSPA) – On June 15, the USCIS issued a new set of questions and answers regarding the applicability of CSPA. This memo should not be confused with the BIA's recent decision in

Matter of Wang

which we discuss in detail in Topic #4 of this newsletter. We link to the new memo from our "Child Status Protection Act" page at https://www.shusterman.com/childstatusprotectionact.html#6
Computer Professionals – Everyday, for the past seven years, we search the online computer magazines and link to the most important immigration developments related to computer professionals. See our "Immigration for Computer Professionals" page at https://www.shusterman.com/computerprofessionalsusimmigration2010.html
E-Verify – On June 3, the implementation of USCIS' mandatory E-Verify system for federal contractors and subcontractors was delayed yet again, this time until September 8, 2009.
FBI Name Check Backlog Eliminated – We have sued the USCIS and the FBI successfully over a dozen times to obtain immigration benefits for persons who waited months or even years for the FBI to complete name checks. God help you if your name is similar to someone with a criminal record! On June 22, the USCIS announced the FBI Name Check Backlog for immigration cases has been eliminated.
I-9 Form – On June 26, the USCIS announced on its web site that the current I-9 form scheduled to expire on June 30 may continue to be used by employers after that date.
I-601 Waivers – The USCIS has posted a comprehensive guide on I-601 waivers for unlawful presence, fraud, etc. on its website. We link to "Immigrant Waivers: Procedures for Adjudication of Form I-601 for Overseas Adjudication Officers".
Immigration Courts Severely Backlogged – A new study by the Transactional Records Access Center (TRAC) finds that the nation's Immigration Courts are becoming increasingly backlogged.Our country's 234 immigration judges received over 350,000 new cases last year, almost 1,500 cases per judge. Coupled with the government's onerous "case completion goals", this brings incredible pressure on overworked immigration judges to issue decisions.As a result of the increased backlog of cases, persons in detention may have to wait many months to challenge the legality of the charges against them or to have their asylum and other claims heard before a judge.The Bush Administration had promised in 2006 to add 40 new judges to the system, a fairly minimal amount. However, only four additional judges have been added during the past two and one-half years.As a direct result of the "judge shortage", the backlog has increased approximately 20 percent during the past three years.We link to the new report from our "Immigration Courts" page at https://www.shusterman.com/immigrationcourts.html#1″How can a system function properly when it is starved for the critical basic resources it needs", states Immigration Judge Dana Marks of San Francisco, President of the National Association of Immigration Judges.According to the TRAC report, a typical immigration judge must conduct 69 hearings each week.Judges are forced to hear testimony with little time to consider exhibits and legal briefs, and then to immediately issue oral decisions.Legal research is increasingly delegated to law clerks who are themselves in short supply. As opposed to Federal District Court judges who each have their own law clerk, four immigration judges must share a single law clerk.If the government insists on continuing its misguided "enforcement-only" approach to immigration, it is time to put its money where its mouth is, and hire many more immigration judges.Or maybe it's time to consider other approaches to our broken immigration system.
Investors – On June 17, the USCIS released a guidance memorandum that provides adjudication officers with instructions related to the timing of job creation and the meaning of "full-time" positions in the EB-5 Immigrant Investor Program. We link to this memorandum from our "Green Cards through Investment" page at https://www.shusterman.com/investorsusimmigration/
National Public Radio – Everyday, for the past five years, we link to the most important stories in the immigration world from our "NPR" page. See https://www.shusterman.com/nationalpublicradiousimmigration2010.html
Nurse Shortage – With our nation's shortage of RNs at a record high, one wonders why we do not welcome foreign-born nurses who want to work in the U.S. Recently, Business Week magazine ran a very interesting article on this subject entitled "Immigration: More Foreign Nurses Needed?" We link to this article from our "National Shortage of Nurses" page at https://www.shusterman.com/nurseimmigrationguide/
Physicians – On June 17, the USCIS issued a memorandum regarding how to determine if a foreign medical degree is the equivalent of an M.D. degree from a medical school in the United States. The memorandum also addresses how to determine whether an alien physician has met the education, training and experience requirements of the labor certification and licensure in the area of intended employment, and clarifies that all EB2 and EB3 alien physicians must overcome the "unqualified physician" inadmissible alien provisions of INA §212(a)(5)(B) at the time of the permanent job offer. We link to the memo which revises the Adjudicators' Field Manual from our "Immigration for Physicians" page at https://www.shusterman.com/physiciansusimmigration.html#4
YouTube "How to" Immigration Videos – Over 30,000 persons have viewed one or more of our YouTube videos on immigration. One of our videos, "Green Cards through Marriage", has been viewed well over 11,000 times. Obtain free information about how to qualify for immigration benefits by viewing our videos at https://www.shusterman.com/videosusimmigration.html
1. President Meets with Key Legislators on Immigration Reform
On June 25, President Obama met with a bipartisan group of 30 key legislators beginning a dialogue that he hopes will lead to comprehensive immigration reform in 2009 or early in 2010.
Among the topics discussed were border security, family reunification and reform of the outdated quota system.
Following the meeting, the President stated, "but what I'm encouraged by is that after all the overheated rhetoric and the occasional demagoguery on all sides around this issue, we've got a responsible set of leaders sitting around the table who want to actively get something done and not put it off until a year, two years, three years, five years from now, but to start working on this thing right now."
With regard to the USCIS, the President stated:
"Today I'm pleased to announce a new collaboration between my Chief Information Officer, my Chief Performance Officer, my Chief Technologies Officer and the U.S. Citizenship and Immigration Services Office to make the agency much more efficient, much more transparent, much more user-friendly than it has been in the past.
In the next 90 days, USCIS will launch a vastly improved Web site that will, for the first time ever, allow applicants to get updates on their status of their applications via e-mail and text message and online. And anybody who's dealt with families who are trying to deal with — navigate the immigration system, this is going to save them huge amounts of time standing in line, waiting around, making phone calls, being put on hold. It's an example of some things that we can do administratively even as we're working through difficult issues surrounding comprehensive immigration.
And the idea is very simple here: We're going to leverage cutting-edge technology to reduce the unnecessary paperwork, backlogs, and the lack of transparency that's caused so many people so much heartache."
President Obama also announced that DHS Secretary Janet Napolitano will chair a working group composed of Representatives and Senators to hash out some of thorniest issues. Among these issues are how to legalize 12 million undocumented persons, border security, cracking down on unscrupulous employers, creation of a "guest worker" program and whether a governmental commission should be established to decide the future immigration of temporary and permanent workers based on labor market needs.
Unions are opposed to a guest worker program and in favor of a commission while business groups would like to see a guest worker program but are opposed to a governmental commission.
Senator McCain (R-AZ), a key player stated that "we don't need a commission" and called on the President to stand up to labor unions and support a guest worker program.
Several persons close to President Obama including his Press Secretary and his Chief of Staff have asserted that there are not enough votes in Congress to pass comprehensive immigration reform. And at least one strong proponent of immigration reform, Rep. Luis Gutierrez (D-IL), agrees. "If we had the votes, we wouldn't be calling you", Gutierrez told the Wall Street Journal.
However, in the Senate, both the Majority Leader Harry Reid (D-NV) and Immigration Subcommittee Chairman Charles Schumer (D-NY) believe that there are enough votes in their chamber to pass the legislation. The Senate passed the bipartisan Kennedy-McCain immigration bill in 2006. However, the House did not take up the measure.
"We've got one more chance to do this," said Senator Lindsey Graham (R-SC). "If we fail this time around, no politician is going to take this up in a generation."
President Obama stated, "It's going to require some heavy lifting."
We link to a video of President Obama's remarks at the conclusion of the June 25th meeting as well as to the transcript of his remarks from our "Immigration Legislation" page at https://www.shusterman.com/legislationusimmigration.
2. Grim Outlook for Employment-Based Visa Numbers
Why do we punish people who play by the rules?
Charles Oppenheim, the Guru of the Visa Office in the State Department, has confirmed what we warned employment-based (EB) immigrants about in our June 2009 newsletter.
Not only are EB-3 numbers unavailable for the rest of the fiscal year and EB-2 numbers for persons born in China and India oversubscribed, but the situation is rapidly deteriorating.
Mr. Oppenheim states that the EB-1, EB-4 and EB-5 categories are all experiencing greatly increased demand, so much so that the EB-4 category (religious workers and special immigrants) may retrogress this summer. This is very significant since unused visa numbers in these categories are typically given to those in the EB-2 and EB-3 categories. Without these extra numbers, the retrogression in the EB-2 and EB-3 categories will continue to get worse.
How much worse, you ask?
Because the Labor Department has cleared its backlog of old cases, during the past year the USCIS processed many thousands of I-140 visa petitions with priority dates prior to 2005. Mr. Oppenheim states that because of this, the worldwide EB-3 cut-off date will be March 1, 2003 come October 1st. Things will be worse for those born in India where the EB-3 cut-off date will be November 1, 2001.
Expect EB-2 visa numbers for Indians to become unavailable either in August or September. What will happen to EB-2 India in the coming fiscal year? We wouldn't be surprised if the category retrogressed up to 10 years or more. Ditto for EB-2 China.
Just like the automakers, the immigration SUV is about to go over a cliff. With European countries and Canada making it easier for talented scientists, engineers, programmers and health care workers to immigrate, our restrictive immigration laws and policies are driving highly-educated immigrants away. We educate foreign students in our best universities, and then say "Happy Graduation, Now Go Home!" As a result of this short-sighted policy, our country's position as the world leader in science and technology is threatened.
Only if Congress acts to pass pending legislation like the Reuniting Families Act which would allow for the recapture of 400,000 lost visa numbers can disaster be averted.
We link to this bill and to a host of other pending bills which address our broken legal immigration system from our "Immigration Legislation" page at https://www.shusterman.com/legislationusimmigration.
3. AG Voids Rule on Ineffective Assistance of Counsel Cases
Just before leaving office, President Bush's Attorney General overturned a quarter century of case law by ruling that since persons in removal proceedings do not have a constitutional right to counsel, they lack the right to reopen flawed hearings on the grounds that they lacked effective assistance of counsel. See "Attorney General Rules No Right to Effective Legal Counsel" from our February 2009 newsletter at https://www.shusterman.com/newsletterusimmigrationfebruary2009.html#4
On June 3, Attorney General Eric Holder vacated this horrendous decision, and restored the right to request a new hearing where the prior hearing was unfair because of ineffective assistance of prior legal counsel. See our "How to Stop Deportation" page at https://www.shusterman.com/deportationdefense.html#4
"The integrity of immigration proceedings depends in part on the ability to assert claims of ineffective assistance of counsel, and the Department of Justice's rulemaking in this area will be fair, it will be transparent, and it will be guided by our commitment to the rule of law," Holder said. "It is important that the American people have the opportunity to participate in formulating our procedures in this area, and this new process will ensure they do."
The American Immigration Law Foundation (AILF), along with 130 other organizations, requested that the Attorney General take such action on this matter last February.
"We are very encouraged that Attorney General Holder appreciates the importance of immigrants' rights in deportation proceedings," said Nadine Wettstein, Director of AILF's Legal Action Center (LAC). "Mukasey's decision if left in place, would have created years of confusion in the immigration and federal courts and would have resulted in potentially thousands of people being thrown out of the country without having had their day in court."
However, the issue is far from resolved.
The Attorney General directed the Executive Office for Immigration Review to initiate rulemaking procedures as soon as practicable to evaluate the existing framework for making claims of ineffective assistance of counsel, to solicit public comment, and, if appropriate, to issue a final rule.
In an editorial dated June 14, the New York Times opined: "There was one unsettling contradiction in Mr. Holder's order, which appears to leave Justice Department lawyers free to argue in deportation cases at the federal appeals court level that there is no constitutional right to effective lawyers for immigrants. The attorney general should correct that."
4. BIA's
Matter of Wang

Would Separate Immigrant Families

On June 16, the Board of Immigration Appeals (BIA) issued a decision which eliminates one of the principal benefits of the Child Status Protection Act of 2002 (CSPA). We believe that this decision is fundamentally flawed and should be overturned.

In Matter of Wang, 25 I&N Dec. 28 (BIA 2009), the Board essentially voids the "automatic conversion" clause of CSPA. That clause deals with persons who age out despite the protections of CSPA. It states that they are entitled to the "original priority date" and should be placed in the "appropriate category".

Despite a plethora of agency memos interpreting CSPA, the government has remained strangely silent about the "automatic conversion" clause. However, an unpublished Board decision, Matter of Garcia (2006) interpreted the clause to mean that when a derivative beneficiary of a petition ages out, they are able to keep the priority date of the original petition filed on behalf of their parents, and that once their parents become permanent residents, the original petition is "automatically converted" to the family-based 2B category since they are unmarried adult sons and daughters of permanent residents. In many cases, this allows them to immediately immigrate to the United States.

In Matter of Wang, a U.S. citizen submitted an immigrant visa petition for her brother and his wife and daughter in China in 1992. However, by the time that the parents became permanent residents in 2005, the daughter had "aged-out" because she was 22 years old and no longer qualified as a child. In 2006, her father submitted a 2B visa petition on her behalf. Since the 2B category is backlogged 8 years, the daughter would be forced to remain separated from her parents until 2014, a total wait of 22 years since the original 1992 priority date. If she marries before she immigrates, she will lose her priority date altogether.

However, under the "automatic conversion" clause of CSPA as interpreted by the Board in Matter of Garcia, she would be able to retain the original 1992 priority date under the 2B category, meaning that she could reunite with her parents immediately.

Today, the Board gave short shrift to the reasoning in Matter of Garcia. The Board found that the statute was "ambiguous" and looked to the legislative history of CSPA.

Unfortunately, there is no legislative history of the "automatic conversion" clause and the Board construed the law in a way which we believe directly contradicts the clear language of the statute.

While the original CSPA bill was introduced in the House of Representatives in 2001, the "automatic conversion" clause was added the next year in the Senate. The Board recognizes this, yet all of the language as to the purpose of the bill which is referenced in the Board's decision is taken from the 2001 House Report and from individual members of the House of Representatives. Since the original House bill was much less expansive than the final bill, these selective references to the legislative history are highly misleading.

When the Board's decision talks about the injustice of allowing Ms. Wang to "'jump' to the front of the line by retaining a 1992 priority date", we are puzzled. She waited in line from the age of 10 to her 21st birthday only to be separated from her parents for another 8 years. Wasn't this the reason that CSPA was enacted?

The Board also references various USCIS "automatic conversion" regulations and concludes that when Congress approved CSPA, they were aware that such conversions only operate as long as the petitioner remains the same. This is completely false.

Why did the Board ignore the USCIS' automatic conversion regulation which allows persons to convert from one employment-based preference category to another, and from one petitioner to another, all the while retaining the original priority date?

Consider 8 C.F.R. 204.5(e) which, in pertinent part, states:

"Retention of section 203(b)(1) , (2) , or (3) priority date. — A petition approved on behalf of an alien under sections 203(b)(1), (2), or (3) of the Act accords the alien the priority date of the approved petition for any subsequently filed petition for any classification under sections 203(b)(1), (2), or (3) of the Act for which the alien may qualify. In the event that the alien is the beneficiary of multiple petitions under sections 203(b)(1), (2), or (3) of the Act, the alien shall be entitled to the earliest priority date."

This regulation permits an employer to petition a person in the EB-3 category. Once the I-140 is approved, if the person changes employment, another employer may sponsor the person in the EB-2 category. Once the second I-140 is approved, the person may immigrate/adjust under the EB-2 category while retaining the "original" EB-3 priority date.

Of course, Matter of Wang, unlike Matter of Patel, the CSPA automatic conversion case which the Board has yet to decide, involved only family-based petitions. Yet, surely Congress was aware of an immigration law which allows for the automatic conversion between family-based and employment-based petitions, between different petitioners and which allows beneficiaries to retain their original priority dates.

Consider the savings clause in the 1976 immigration law which allows persons to retain Western Hemisphere Priority Dates (WHPDs) even though the original petition may have been employment-based while the latter petition is family-based. Someone with an employment-based WHPD of 1971 may be the beneficiary of a Mexican family-based third-preference petition (submitted by a U.S. citizen father for a married daughter) submitted on July 1, 2009. Instead of waiting the usual 18 years for the priority date to become current, the daughter and her family are permitted to use the 1971 original priority date to immigrate immediately.

It is clear that USCIS regulations permit persons to change jobs, preference categories and petitioners, and use the original priority date to become permanent residents. Also, Congress has long permitted persons to change between the employment and family-based categories, use the original priority date, and immediately immigrate to the U.S. Thus, the "automatic conversion" clause in CSPA is neither unique nor novel.

Based on an incorrect interpretation of the legislative history of CSPA, Matter of Wang adopts the USCIS' tenuous argument that the "automatic conversion" clause was added to CSPA simply to codify 8 C.F.R. 204.2(a)(4), a decades-old regulation which allows a child whose parent was petitioned by their spouse under the 2A preference category to retain the original priority date when the child turns 21 and the LPR parent submits a new visa petition under the 2B category. Does the legislative history of CSPA support this interpretation? Matter of Wang is silent on this issue.

The reason why Matter of Wang should be overturned is that it contradicts the clear language of CSPA. The "automatic conversion" clause states that it applies to aliens who are "21 years of age or older for purposes of subsections (a)(2)(A) and (d)" of 8 U.S.C. 1153. Subsection (d) refers to spouses and children who are accompanying or following to join spouses or parents under the family-based, employment- based or diversity lottery categories. Any interpretation which attempts to restrict the applicability of the "automatic conversion" clause to a narrow subset of the family-based preference categories, and ignores the other family-based categories, the employment-based categories and the diversity category is clearly at odds with the statute.

Currently, there are at least five lawsuits in Federal Court challenging the government's restrictive interpretation of the "automatic conversion" clause of CSPA. How they will be affected by Matter of Wang remains to be seen.

How much deference should the Federal Courts accord to the Board's interpretation of CSPA's "automatic conversion" clause in Matter of Wang?

This would not be the first time that the Federal Courts overturned an overly-restrictive interpretation of CSPA put forward by the government. The Board and the USCIS eventually acceded to the interpretation of another disputed section of CSPA following the holding of Padash v. INS (9th Cir. 2004), 358 F.3d 1161:

"Because the legislative history makes it clear that the Act was intended to address the often harsh and arbitrary effects of the age-out provisions under the previously existing statute, our interpretation of the term "final determination" also adheres to the general canon of construction that a rule intended to extend benefits should be "interpreted and applied in an ameliorative fashion." Hernandez, 345 F.3d at 840. This rule of construction applies with additional force in the immigration context "where doubts are to be resolved in favor of the alien."

To read the complete text of Matter of Wang as well as a host of other materials relating to CSPA and the continuing litigation, see https://www.shusterman.com/childstatusprotectionact.html
5. Success Story: Immigrant Family's Kafkaesque Ordeal.
In Franz Kafka's chilling story "The Metamorphosis", a man wakes up one morning to find that he has been transformed into a "gigantic insect".
Recently, a California family, all permanent residents for over 30 years, was suddenly informed by the government that they were all illegal aliens and must return to Thailand.
Mr. Promsiri entered the United States on a student visa. His wife and two young sons, aged 10 and 3 joined him in 1971.
In 1975, the parents obtained a divorce from a Thai Consulate in the U.S. The wife married an American citizen, and the couple honeymooned in Thailand. The U.S. Embassy in Bangkok examined their marriage certificate and the divorce degree before granting the wife permanent residence.
The couple then returned to the U.S. where the citizen stepfather sponsored his two stepsons. Another agency, the Immigration and Naturalization Service (INS) examined the paperwork and granted green cards to the boys.
Fast forward to 2009. The U.S. Citizenship and Immigration Services (USCIS), successor to the INS, recently ordered the mother and the boys to appear before an Immigration Judge and charged them with being illegally present in the U.S. Nearly 34 years after examining their paperwork and granting them green cards, the agency suddenly decided that they should never have been granted permanent residence in the first place!
Why?
Because the government maintains that a divorce granted by the Thai government in the U.S. rather than by a state court is invalid.
Why then did two U.S. government agencies approve the paperwork for the Promsiri family back in 1975? If they had found the divorce to be invalid then, the parents could have obtained a divorce in the Superior Court, and the mother could have remarried, and obtained a valid green card.
Did the agency ever get a chance to review the paperwork since 1975? Numerous times! In 1983, the older brother Andy applied for U.S. citizenship. The INS examiner approved his application, and he was scheduled for a swearing-in ceremony. However, the day before the ceremony, someone from the INS called Andy's mother, told her that there was a problem with her divorce and that Andy should not appear at the naturalization ceremony. The agency would let them know what they needed to do.
Despite the passage of 25 years, dozens of inquiries and many new naturalization applications, the family was kept in the dark until 2009 when they were suddenly placed in deportation proceedings.
During those years, time did not stand still. Andy and Kevin graduated from college. Both have prestigious jobs, one at a major university; the other at a bank. Both are homeowners and taxpayers and have no connection to the country of their birth. Their mother, now 71 years of age, has retired. Andy and Kevin support and care for her.
As soon as they received the notice from the Immigration Service, they came to see us. They were in a state of shock. After living almost their entire lives in the United States, they are American as American can be. All their lives, they had played by the rules. Why did the government want to send them back to Thailand?
We requested that the local director of the Immigration Service exercise prosecutorial discretion. See our letter at
https://www.shusterman.com/pdf/promsiri.pdf
We link to three governmental memos regarding prosecutorial discretion from our "How to Stop Deportation" page at
https://www.shusterman.com/deportationdefense.html#5
To our great relief, the government agreed to a joint motion to terminate the removal proceedings against the Promsiri family which were scheduled during the final week of June 2009. The Immigration Judge then terminated the proceedings.
We hope that now the Promsiri family can finally achieve their dream of becoming U.S. citizens.
We also hope that other families will not be subjected to the Kafkaesque ordeal that the Promsiri family has suffered.
We link to the story of the Promsiri family from our "Photo Gallery" which is entitled "Immigrant Family Spared from Deportation"
https://www.shusterman.com/photogalleryusimmigration.html
Read more of our Immigration Success Stories.
6. Immigration Trivia Quiz:
Quiz Removed.
7. Ask Mr. Shusterman: A Disturbing New Trend at the USCIS
The number of new naturalization cases has fallen dramatically at the USCIS. Due to the retrogression, there are fewer adjustment of status applications being submitted. In addition, the recession has lessened the number of H-1B petitions being filed by employers.
So, what is an examiner at a USCIS Service Center to do to keep busy?
More and more, examiners seem to be sifting through pending applications, and finding ways to deny them.
Here are a few examples:
A wife and her husband both have pending adjustment applications. She is the principal and he is the derivative. Recently, he received a Request for Evidence (RFE) asking for evidence that their marriage is bona fide. This should not be too tough to establish since they have a child together as was stated on their I-485s.
The USCIS issued an RFE asking the derivative husband in an employment-based adjustment case to prove that he had not been out-of-status for more than 180 days since his most recent admission many years ago. If he fails to do so, he will be forced to leave the country while his wife and their children will be allowed to remain in the U.S. while she waits for her priority date to become current.
A male registered nurse was asked to produce his VisaScreen certificate. However, only a couple of weeks after the RFE "due date" did he pass his English exam. Nevertheless, his adjustment application was denied and he was placed in removal proceedings. We will renew his adjustment application (Isn't the VisaScreen certificate required only when the priority date is current and the government is ready to adjudicate the adjustment application?) and apply for cancellation of removal based on the hardship to his U.S. citizen mother and his two U.S. citizen children. One less case in the USCIS backlog, and one more case for the EOIR backlog.
Now, we certainly don't want to seem ungrateful for all of these cases that the USCIS is throwing our way. After all, immigration law firms are suffering as much as anyone else in these hard times.
But what is to be gained by separating families and/or moving cases from the backlogs of the USCIS to the backlogs of overburdened immigration judges?
Instead, maybe the Service Centers could shave a little time off the 12-year I-829 backlog or assign some examiners to the AAO to help with their two-year I-601 appeals backlog.
Don't mean to interfere. Just a suggestion.
Do you have immigration questions of general interest to our readers? Send them to
If your question is neither short nor general, please schedule a 30-minute legal consultation with me at
https://www.shusterman.com/schedule-immigration-consultation/
8. Immigration Government Processing Times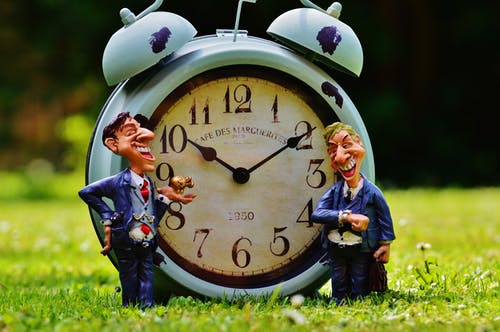 We link to the most recent immigration waiting times for each of the four USCIS Service Centers, the National Benefits Center and the Administrative Appeals Office. We also link to the processing times of all of the 83 USCIS District Offices and Sub-offices. We link to the Labor Department's page entitled "Processing dates for labor certification applications". Finally, we link to the State Department's "Visa Wait Times" page.
9. DHS Establishes Interim Relief for Widows of U.S. Citizens
On June 9, DHS Secretary Janet Napolitano announced that the government would cease the prosecution and deportation of widows and orphans of U.S. citizens who died before the permanent residence process could be completed.
"Smart immigration policy balances strong enforcement practices with common-sense, practical solutions to complicated issues," said Secretary Napolitano. "Granting deferred action to the widows and widowers of U.S. citizens who otherwise would have been denied the right to remain in the United States allows these individuals and their children an opportunity to stay in the country that has become their home while their legal status is resolved."
ICE will no longer place qualifying widow(er)s and orphans in removal proceedings. If a person has already been ordered removed, ICE will not enforce the removal order. In addition, USCIS will favorably consider requests for "humanitarian reinstatement" of revoked immigrant visa petitions.
The new policy will apply regardless of whether the U.S. citizen submitted a visa petition on behalf of his or her spouse and children before their death.
Secretary Napolitano's new policy is a stopgap measure which does not change the law, but allows time for Congress to step in and change the law before any deportations can take place.
And step in they did.
Just two days after Secretary Napolitano announced her new policy, Senators Menendez (D-NJ), Gillibrand (D-NY) and Leahy (D-VT) introduced the Orphans, Widows and Widowers Protection Act (S. 1427) which addresses the immigration-related hardships caused by the death of a sponsoring relative.
We link to the complete text of this bill from our "Immigration Legislation" page at
https://www.shusterman.com/legislationusimmigration.
Currently, the issue is being litigated in courts all across the U.S. There are nearly 20 cases being fought in the Federal Courts. Three federal appeals courts have ruled that an immigrant does not cease being a spouse when the American partner dies during the processing of a residency application.
10. Winner of our June 2009 Immigration Trivia Quiz
Quiz Removed.
Carl Shusterman
Certified Specialist in Immigration Law, State Bar of California (1988 – present, Former U.S. Immigration & Naturalization Service Trial Attorney (1976-82), Board of Governors, American Immigration Lawyers Association (1988-97)
Law Offices of Carl Shusterman, 600 Wilshire Blvd., Suite 1550, Los Angeles, California 90017, Phone: (213) 623-4592 Fax: (213) 623-3720
Newsletter US Immigration Update July 2009 – Quick Links
About Us
Back Issues of Our Newsletter
Citizenship
Client Testimonials
Forms Download
Green Cards
Job Search
PERM
Processing Times
Schedule a Legal Consultation
Subscribe to Our Newsletter
Success Stories
Temporary Visas
Visa Bulletin
June 28, 2009