Volume Thirteen, Number Ten
Special Message: With increased privacy and security concerns around the inbox, mostly due to viruses and spam, delivering our monthly newsletter to your e-mail address presents many challenges. Sometimes you don't know where your message went. If you add our e-mail address to your address book or safe list, some of these challenges can be overcome.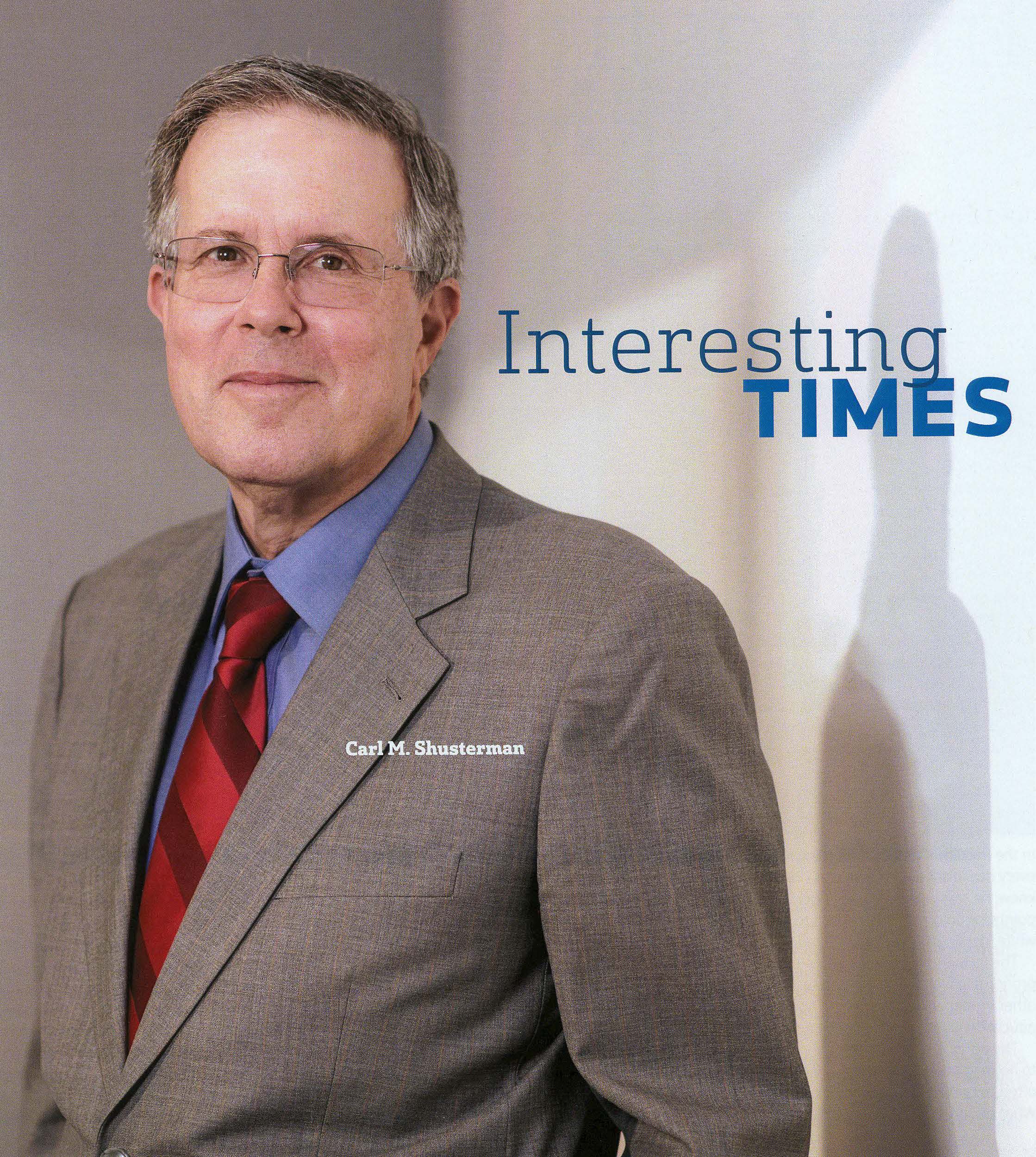 SHUSTERMAN'S IMMIGRATION UPDATE is the Web's most popular e-mail newsletter regarding U.S. immigration laws and procedures with over 40,000 subscribers located in more than 150 countries. It is written by a former INS Trial Attorney (1976-82) with over 30 years of experience practicing immigration law.
Published by the Law Offices of Carl Shusterman, 600 Wilshire Blvd, Suite 1550, Los Angeles, California, 90017. Phone: (213) 623-4592 x0.
Subscribe to our E-Mail Newsletter, join the conversation on our Immigration Facebook Page, follow our Blog Posts and subscribe to our "How-To" Immigration Videos.
Client Reviews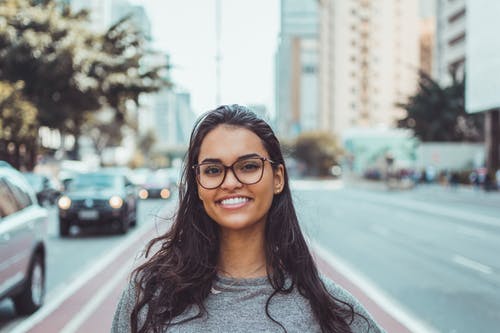 A Life Changing Law Firm
"My family and I were clients of Mr. Carl Shusterman and I can honestly say that he had a tremendous impact on our lives – a very positive one. Even when my parents had been denied and they had been told to pack and get out of this country, Mr. Shusterman rushed to find an alternative in order to ensure that my parents could stay."
- Diana Cabrera, Reno, Nevada
Read More Reviews
Zoom Consultations Available!
TABLE OF CONTENTS:
Newsletter US Immigration Update November 2008
NEWS FLASHES:
Board of Immigration Appeals (BIA)– BIA Chairman Juan Osuna and Jean King have written an excellent summary of the 36 precedent decisions issued by the BIA and the three precedent decisions issued by the Attorney General in fiscal year 2008. We link to their 17-page article from our "BIA" page at

https://www.shusterman.com/boardofimmigrationappeals.html#1

Bracero Lawsuit Settlement– You must submit your claim by January 5, 2009 to receive your potential class action settlement if you worked for this program between 1942-1946, or if you are a surviving spouse or child of such a bracero. For more detailed information, see

http://www.casobracero.com/index_en.htm (Link no longer operational)
Letters – Below is a letter that we received from a new U.S. citizen in October:
Mr. Carl,I wanted to take this time to thank you… my name is Alex and I have been in this country for six years. During this time, I sought for my rights to citizenship and tried everything I thought of, knowing that I will always get a "no" from the USCIS. But one day, I started to look for more information on citizenship through grandparents and I found the story you posted on Google. That story changed my life! I sought after my citizenship by doing everything you explained in the story and today I am a US citizen! THANK YOU SO MUCH AND THANKS FOR BEING AN INSPIRATION TO MANY OF US THAT THOUGHT WE DIDN'T HAVE MORE OPTIONS TO CLAIM OUR RIGHTS TO CITIZENSHIP.THANKS AND MAY GOD ALMIGHTY BLESS YOU GREATLY LIKE HE DID WITH ME.ALEX
Ninth Circuit Immigration Outline– The US Court of Appeals has made it easier to learn more about Immigration Law in the Ninth Circuit by dividing this complex subject into various subtopics.These include: (A) Jurisdiction and Standard of Review; (B) Relief from Removal; (C) Motions to Reopen or Reconsider Immigration Proceedings; (D) Criminal Issues in Immigration Law; (E) Due Process in Immigration Proceedings; and (F) Attorney Fees and Recoverable Expenses Under the Equal Access to Justice Act. We link to the latest Ninth Circuit Immigration Outline from our "Federal Courts" page at
PERM– The Department of Labor has issued a two-page publication entitled "Highlights of Fiscal Year 2008 PERM Certifications". This publication contains many interesting statistics. For example, did you know that one-third of all PERM beneficiaries were born in a single country? Or that over 20% of employers submitting PERM applications are located in a single state? The publication also provides readers with the latest processing times for regular PERM applications and for audited cases. We link to this informative document from our "PERM" page at

https://www.shusterman.com/perm/#A

Physicians– Our article, "A Legal Primer for International Medical Graduates and Their Employers" appeared in the October issue of the "ACP Hospitalist". We link to this article from our "Physicians" page at
Temporary Protected Status (TPS)– Last month, the USCIS announced that TPS would be extended to July 5, 2010 for certain nationals of Honduras and Nicaragua. They also announced that TPS will be extended to September 9, 2010 for certain nationals of El Salvador.
USCIS Increases Period of Stay for TN workers to 3 Years– On October 14, the USCIS announced that it would grant Canadian and Mexican citizens seeking admission to the United States in Trade NAFTA (TN) status up to three years of employment authorization starting on November 16. The same rule also applies for extensions of stay for TN workers. For more information, see our "Free Trade Agreements" page at

https://www.shusterman.com/freetradeagreements.html#1a

USCIS Today– We link to the most recent issue of "USCIS Today", the agency's monthly newsletter, from our USCIS page.
Visa Bulletin– The November Visa Bulletin contains more bad news for immigrants "who play by the rules". To view the November 2008 Visa Bulletin, see our "Visa Bulletin" page at
Visa Waiver Program– Sometime during the last two weeks of November, citizens of the following countries will be permitted to visit the U.S. without the necessity of obtaining a visa: Czech Republic, Estonia, Hungary, Latvia, Lithuania, Slovakia, and South Korea. In addition, negotiations are underway to allow citizens from the following countries to participate in the program: Bulgaria, Cyprus, Greece, Malta, Poland, and Romania. For information about the Visa Waiver Program, see our "Temporary Visas" page at
1. What Effect Will the November Elections Have on Immigration?
Did you notice that the issue of immigration did not come up in any of the Presidential debates this year?
Could it be because both Senator Obama and Senator McCain have very similar views of this important subject? After all, Senator McCain was the co-sponsor with Senator Kennedy of the comprehensive immigration reform bill which was approved by the Senate. Senator Obama cast his vote in favor of this bill.
Anti-immigration zealots are distressed that both candidates are strong advocates of immigration reform. "We're going to have an incredibly bad White House, so we're in for some tough defensive battles," said Roy Beck, President of NumbersUSA, which favors reduced immigration. "We have to make sure we've got at least 41 senators so we can block any Obama or McCain amnesty."
However, during the Republican primary campaign, Senator McCain was forced to back away from his strong support for immigration reform because Colorado Congressman Tom Tancredo entered the primaries primarily to force the other Republican candidates to take a tough stance against immigration, particularly that the 10-12 million persons working illegally in the U.S. should not be "rewarded" by being placed on a path to citizenship. During the Republican debates, even candidates like Rudy Giuliani and John McCain backpedaled on their strong support for immigration reform, and were forced to talk the talk of the anti-immigrant right wing of their party.
This has come back to haunt Senator McCain in the general election. The Hispanic vote is leaning heavily toward Senator Obama, mostly because of Senator McCain's anti- immigration rhetoric in the primaries. Even Congressman Tancredo's home state of Colorado which voted for President Bush in 2000 and 2004 seems ready to vote Democratic in 2008. Why? Primarily because Hispanic voters in Colorado view Senator McCain as being unreliable on the issue of immigration.
This should come as no surprise to the Republicans. Exhibit One is California, once a reliable state for the Republicans, which became a strong Democratic state after Republican Governor Pete Wilson rode to victory in 1994 on the back of anti-immigrant Proposition 187. See our "Wikipedia" page at
https://www.shusterman.com/wikipediaimmigration.html#9
The success of this proposition helped prompt more immigrants to naturalize and register as Democrats.
America is increasingly a multiracial society where politicians must appeal to voters of various races, religions and nationalities if they want to get elected.
Most polls and pundits are predicting not only that Senator Obama will be our next President, but that the Democrats will increase their majorities in both the Senate and the House of Representatives.
If this occurs, the anti-immigrant segment of House Republicans will no longer be able to block passage of the DREAM Act, the AgJobs bill, and ultimately, comprehensive immigration reform.
2. New Immigration Legislation Signed Into Law by President
On September 30 and during October, President Bush signed into law a variety of immigration bills. Unfortunately, most of these laws simply extend existing immigration programs through March 2009.
On September 30, the President signed a spending bill (H.R. 2638) which extended the life of both the "E-Verify" and the EB-5 Regional Center Pilot Programs. The programs were scheduled to end on November 1 and October 1, 2008, respectively.
The new law extends both programs until March 6, 2009.
The "E-Verify" program allows employees to verify with the USCIS and the Social Security Administration whether new hires are authorized to work in the U.S. and whether their names and social security numbers match. A few states, including Arizona and Mississippi require all employers to use the "E-Verify" program. As soon as regulations are issued, federal contractors will be required to use the "E- Verify" program. We link to "E-Verify" from our "Department of Homeland Security" page at
https://www.shusterman.com/departmentofhomelandsecurity.html#1
The EB-5 Regional Center Pilot Program permits persons to invest $500,000 in a federally-designated regional center in order to qualify for permanent residence. We link to a list of current active regional centers from our "Green Cards Through Investment" page at
https://www.shusterman.com/investorsusimmigration/
On October 8, the President signed H.R. 5571 into law thereby extending the Conrad 30 program for physicians. The Conrad 30 program allows each state to sponsor up to 30 physicians per year for waivers of the two-year home residency requirement for foreign medical graduates who receive medical training (i.e., residencies and fellowships) in the U.S. as J-1 exchange visitors. In addition, the new law expands from 5 to 10, the number of physicians who need not practice in federally-designated medically-underserved areas in each state. We link to the Conrad 30 programs in most states from our "J Waivers for Physicians" page at
https://www.shusterman.com/jwaiversfordoctors.html#3
On October 9, the President signed the "Military Personnel Citizenship Processing Act of 2008" (S. 2840) into law. The law requires that the USCIS process and issue a citizenship decision within six months of receiving an application from a current or former member of the armed forces, or their surviving dependents. If a decision is not made within that time frame, USCIS is required to explain the delay and provide a new decision target date.
The law also establishes an FBI liaison office inside USCIS and processing deadlines for other naturalization applications.
On October 10, the President signed into law a bill (S.3606) which extends the religious worker program to March 6, 2009.
We link to the complete text of each of the above laws from our "Immigration Legislation" page at
https://www.shusterman.com/legislationusimmigration.
There remains a small possibility that other immigration legislation including a bill to recapture 500,000 immigrant visas and the Emergency Nursing Supply Relief Act may be approved by Congress and signed into law during the "lame duck" session of Congress which will begin following the November elections.
3. DHS Publishes "No Match" Supplemental Final Rule
On October 23, DHS Secretary Michael Chertoff announced the issuance of a revised No-Match Supplemental Final Rule in place of the regulation whose enforcement was enjoined in Federal Court.
The Secretary also outlined comprehensive efforts to secure the border, enforce national immigration laws, improve temporary worker programs, and legal migration. He noted: "We developed a comprehensive multi-year strategy for dealing with the issue of illegal migration, we have implemented that strategy, and today we are seeing positive results of our actions."
We link to Secretary Chertoff's remarks from
http://www.dhs.gov/xnews/speeches/sp_1224803933474.shtm (link is no longer operational)
Reaction to the regulation was swift. The U.S Chamber of Commerce, the AFL-CIO and the American Civil Liberties Union said the changes would do little to lessen the concerns that led to a lawsuit over the rule, which requires employers to terminate workers whose names and Social Security numbers fail to match.
John Sweeny, President of the AFL-CIO stated that "no matter how many times the administration repackages this rule, relying on the error-filled Social Security database is a recipe for disaster for both American workers and the economy."
An economic analysis of the "no match" rule for the U.S. Chamber of Commerce found that 165,000 U.S. citizens could lose their jobs because of their inability to resolve discrepancies in the flawed database.
What does the new regulation say? Pretty much the same thing that the old regulation said. See "Employers: How to Avoid Penalties for SSA "No-Match" Letters" at
https://www.shusterman.com/newsletterusimmigrationseptember2007.html#2
The matter is still before the Federal Judge. A preliminary injunction is still in place, and the regulation cannot go into effect until it is lifted. Furthermore, the SSA has temporarily stopped sending "No-Match" letters to employers. A Status Conference on the Federal lawsuit is scheduled to take place on November 21st.
We promise to keep you updated on this important subject.
4. Schedule of Upcoming Immigration Law Seminars
November 7-8th
Puerto Vallarta, Mexico
American Immigration Lawyers Association (AILA)
Texas Chapter Fall Conference
Topic: "Child Status Protection Act"
November 13-15th
San Francisco, California
21st Annual AILA California Chapters Conference
Topic: "Federal Court Litigation"
5. Success Story: Green Cards through Humanitarian Reinstatement
This story is about how one of our clients benefitted from humanitarian reinstatement.
The family-based immigration petition is one of the most widely used mechanisms for immigrants to permanently settle in the United States. The details of such petitions may be accessed from our How to Sponsor Green Cards For Family Members page.
Depending on the nationality of the person being sponsored, the relationship between the petitioner and the beneficiary and, sometimes, the marital status of the beneficiary, this can be a very long process.
6. Immigration Trivia Quiz: Meals of the World
Quiz Removed
7. Ask Mr. Shusterman: Test Your Naturalization IQ
Having been employed by the INS in the late 1970s as a General Attorney (Nationality) and conducting thousands of naturalization interviews, I understand that there are many misconceptions about how this complex area of the law works.
After entering private practice in 1982, I encountered a large number of unusual circumstances and legal issues regarding the naturalization process. For example, see "Private Romero's 50-Year Odyssey to U.S. Citizenship" from our "Photo Gallery".
Quiz Removed
8. Immigration Government Processing Times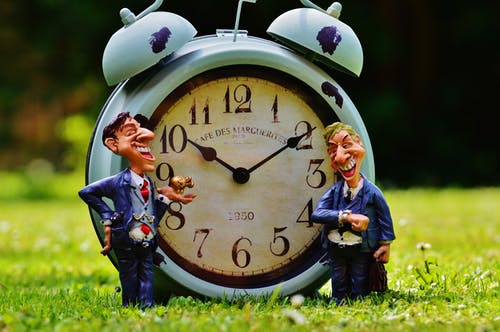 We link to the most recent immigration waiting times for each of the four USCIS Service Centers, the National Benefits Center and the Administrative Appeals Office. We also link to the processing times of all of the 83 USCIS District Offices and Sub-offices. We link to the Labor Department's page entitled "Processing dates for labor certification applications". Finally, we link to the State Department's "Visa Wait Times" page.
9. Chat Transcripts, Audios, Videos and WebCasts Chats
Deleted
10. Winner of the October 2008 Immigration Trivia Quiz
Quiz Removed
We did not receive any correct responses to the quiz until we posted a "hint" on our news ticker several days after the release of the October newsletter.
Here is the letter that we received from our winner:
Dear Mr. Shusterman,
Frances Howard Goldwyn Hollywood Regional Library, Frank Gehry, Canada
IBM Building, Chicago, Ludwig Mies van der Rohe, Germany
The San Remo, New York City, Emery Roth, Austria-Hungary (now Slovakia)
Gateway Arch, St. Louis Missouri, Eero Saarinen, Finland
I have been visiting your wonderful website frequently for about 5 years now (and newsletter for about 2) to keep me updated on the latest immigration news. It has been particularly helpful for me personally as a foreign national who is immigrating to the US. So far, it has been a long and rocky road, but hopefully it (and maybe with the help of Mr. Shusterman) will come to a successful end soon. This is why I would love to win the trivia quiz and receive a free consultation.
Thanks,
Jeff
Congratulations on correctly answering our quiz, and winning a free legal consultation, Jeff!
Carl Shusterman
Certified Specialist in Immigration Law, State Bar of California
Former U.S. Immigration & Naturalization Service Trial Attorney (1976-82)
Board of Governors, American Immigration Lawyers Association (1988-97)
Phone: (213) 623-4592 Fax: (213) 623-3720
Law Offices of Carl Shusterman, 600 Wilshire Blvd., Suite 1550
Los Angeles, California 90017
"Immigration reform is central to getting our economy back on track. The elements of the most practical and effective plan combine ideas from both the left and the right: imposing tighter border security; creating a 21st-century worker identification card that will allow employers to verify the legality of a job applicant and allow the federal government to enforce the law; increasing lawful opportunity for those seeking the American Dream; and, following in the footsteps of President Reagan, allowing those who are here illegally the chance to earn the right to stay."
– Michael Bloomberg, Mayor of New York City
Newsletter US Immigration Update November 2008 – Quick Links
About Us
Back Issues of Our Newsletter
Citizenship
Client Testimonials
Forms Download
Green Cards
Job Search
PERM
Processing Times
Schedule a Legal Consultation
Subscribe to Our Newsletter
Success Stories
Temporary Visas
Visa Bulletin
November 3, 2008