Volume Twenty Two, Number Seven
SHUSTERMAN'S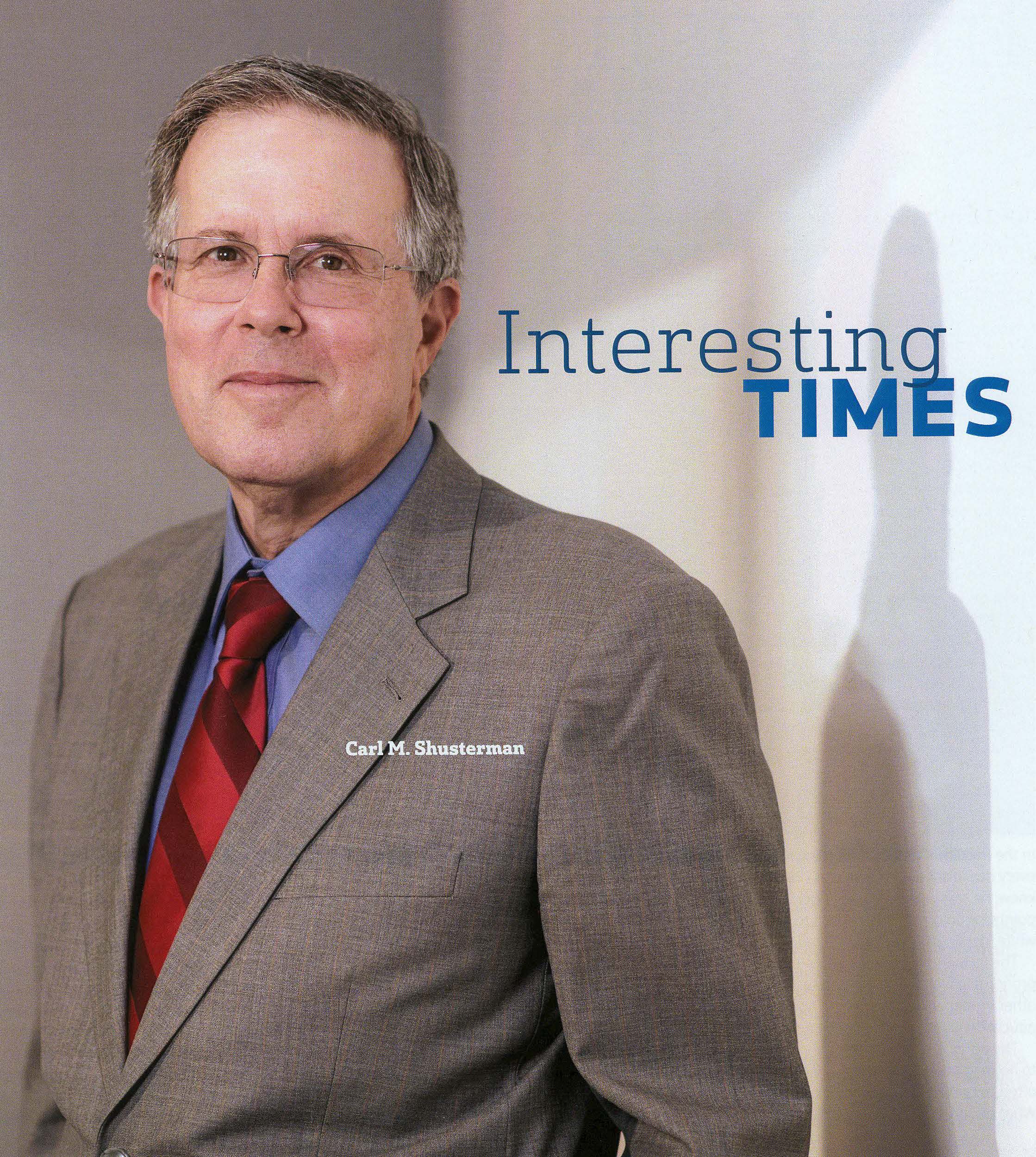 IMMIGRATION UPDATE is the Web's most popular e-mail newsletter regarding US immigration laws and procedures with over 40,000 subscribers located in more than 150 countries. It is written by a former INS Trial Attorney (1976-82) with over 40 years of experience practicing immigration law.
Published by the Law Offices of Carl Shusterman, 600 Wilshire Blvd, Suite 1550, Los Angeles, California, 90017. Phone: (213) 623-4592 x0.
Want to keep up to date with the latest changes in immigration laws, procedures, processing times and forms? Subscribe now to our Immigration Newsletter, join the conversation on our Facebook Page, follow our Blog Posts and subscribe to our "How-To" Immigration Videos.
Client Reviews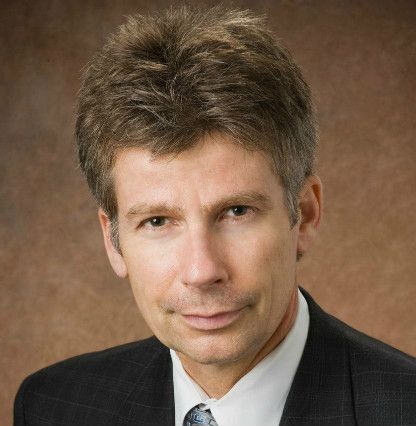 Highly Competent Legal Services
"I work with Merritt Hawkins, the largest physician search firm in the United States. For over 20 years, we have partnered with The Law Offices of Carl Shusterman, which assists us in obtaining visas for the many international physicians we recruit. Mr. Shusterman and his staff have been an indispensable resource of expertise, allowing us to recruit international doctors in the most efficient manner possible on behalf of our clients."
- Phil Miller, Merritt Hawkins, Dallas, Texas
Read More Reviews
Skype Consultations Available!
Shusterman's Immigration Update July 2017
TABLE OF CONTENTS:
1. Supreme Court Partially Reinstates Trump's Travel Ban
2. Ask Mr. Shusterman: Asylum – 4 Tips to Help You Win Your Case
3. State Department Visa Bulletin for July 2017
4. Immigration Government Processing Times
5. Success Story: Helping a Manager of a Multinational Company
6. Physicians: 5 Essential Steps for IMGs Who Need J Waivers
7. Immigration Trivia Quiz: Immigrant Footballers
8. Shusterman's Upcoming Immigration Seminars
9. Jobs & Green Cards for RNs & MedTechs: Free Legal Help!
10. Winner for Our June 2017 Immigration Trivia Quiz
NEWS FLASHES:
Supreme Court Sides with Immigrant in Case Challenging Sex Laws – The Supreme Court unanimously sided with a Mexican immigrant Tuesday who was going to be deported under immigration laws for having consensual sex with his 16-year-old girlfriend when he was 20 years old. The justices said in the context of statutory rape offenses that criminalize sexual intercourse based solely on the ages of the participants, the generic federal definition of "sexual abuse of a minor" requires the age of the victim to be less than 16.
USCIS Designates Matter of A-T-, Inc. as an Adopted Decision– USCIS issued a memorandum designating the AAO decision in Matter of A-T-, Inc. as an adopted decision and established policy guidance that applies to and binds all USCIS employees. It clarifies that, in order to qualify for an H-1B numerical cap exemption based upon a master's or higher degree, the conferring institution must have qualified as a "United States institution of higher education" at the time the beneficiary's degree was earned.
Kris Kobach – The New York Times Magazine recently ran an article about Kris Kobach who is one of the most important people advocating anti-immigrant policies to the Trump Administration.
Foreign-Born STEM Workers in the US – The American Immigration Council released a fact sheet entitled Foreign-Born STEM Workers in the US. 25% of high-tech companies founded between 1995 and 2005 had at least one immigrant founder, and over 40% of companies in the Fortune 500 in 2010 were founded by an immigrant or the child of an immigrant.
Lawsuit Filed on Behalf of Mothers & Children Incarcerated in Dilley Texas – The American Immigration Council filed a complaint and an application for a preliminary injunction challenging ICE's policy of requiring pre-approval for telephonic mental health evaluations for women and children being held at the South Texas Family Residential Center in Dilley, Texas.
1. Supreme Court Partially Reinstates Trump's Travel Ban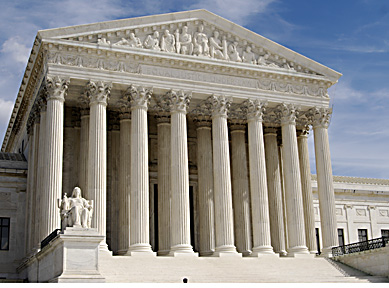 On June 26, in a per curiam decision, the Supreme Court agreed to hear appeals from both the 4th and 9th Circuit Courts of Appeals decisions which struck down President Trump's travel ban as violating the Constitution and federal laws.
It is expected that oral arguments will be scheduled in October 2017.
In the meantime, a majority of the justices agreed to reinstate portions of the travel ban while the case remains pending. Three Justices (Thomas, Alito and Gorsuch) would have reinstated the travel ban in its entirety.
The Court agree with the lower courts that persons from the 6 countries (Iran, Syria, Yemen, Libya, Sudan and Somalia) who have "a credible claim of a bona fide relationship with a person or entity in the United States" cannot be banned from coming to the US.
The Court listed the following as examples of such a relationship:
Persons with a "close familial relationship" to someone in the US;
Students who have been admitted to a university in the US;
Workers who have accepted an offer of employment from a company in the US;
and
Lecturers invited to speak to an American audience.
Nationals from the above 6 countries who lack a bona fide relationship with the US will not be allowed to enter the US from June 26 to September 27, 2017.
We recommend that nationals from these 6 countries who are already present in the US exercise caution in leaving the US with the expectation that they will be allowed to return.
The American Immigration Council has published a short guide explaining who is and who is not impacted by the travel ban.
We expect that the CBP, the State Department and other governmental agencies will soon publish guidance as to how they plan to implement the Court's decision. We will link to this guidance from our website.
2. Ask Mr. Shusterman: Asylum – 4 Tips to Help You Win Your Case
The bad news is that less than half of the people who apply for asylum in the United States have their applications approved. Even worse, some people with great cases who have been arrested, served time in prison and been tortured in their native countries sometimes have their applications denied.
The good news is that you may be able to significantly improve your chances of winning your case if you follow the tips listed below:
Don't Apply for Asylum Simply to Get a Work Permit
It takes years to get an interview at a USCIS Asylum Office. Yet, filing an asylum application allows one to remain legally in the US, and after 150 days, to apply for an EAD work permit.
Some notaries and immigration "consultants" improperly advise people to apply for asylum simply to get a work permit.
However, doing so is fraud, and could make it difficult, if not impossible, for you to ever become a green card holder or a US citizen.
Do not apply for asylum in the US unless you have been persecuted or have a "well-founded fear of persecution" in your country based on your (1) political opinion, (2) religion, (3) race, (4) nationality, or (5) membership in a particular social group.
Where You Live Affects Your Chances of Winning Your Case
Let's say that your asylum case is before an Immigration Judge. Did you know that some Judges grant over 60% of asylum cases while others grant less than 10%?
Of course, you do not get to choose the Judge who will hear your case. But you can choose where you live.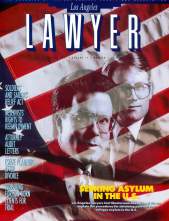 Does this make a difference? Absolutely!
If you live in Atlanta, Georgia, most of the Judges there grant less than 20% of the asylum cases they hear. Not great odds!
In Boston, the Immigration Judges grant more than 40% of the asylum cases that come before them.
So if you move from Atlanta to Boston, you can have your case moved to the Immigration Court there and your chances of being granted asylum may improve.
Crazy system, but when your life is on the line, you need to do what is best for you and your family.
Of course, simply moving from one part of the United States to another does not turn a weak asylum case into a strong one. However, if you have a strong case, it can enable to you to have it heard by a fair and impartial judge, not one who is inclined to deny 80-90% of the cases that come before him/her.
Also, if you appeal an asylum denial to the Federal Courts, your odds of getting the denial overturned may be higher if you live on the West Coast (9th Circuit Court of Appeals) rather than in Georgia, Alabama or Florida (11th Circuit Court of Appeals). Caveat: changing your residence after the Immigration Judge makes a decision does not change the Appeals Court which has jurisdiction over your case, so it is better to move sooner rather than later.
Hire the Best Attorney You Can Find
According to a 2016 study conducted by the Transactional Records Access Clearinghouse (TRAC) at Syracuse University, over 50% of asylum applicants in Immigration Courts who were represented by attorneys had their cases approved.
What is the denial rate for applicants without attorneys? Around 90%. Ouch!
A good attorney will help you gather evidence to support your asylum application, research BIA and Federal Court cases which pertain to your application and prepare you for direct and cross-examination in Court.
Of course, not all attorneys are created equal. You need to do your homework before hiring an attorney to assist you.
Be sure to research your attorney's qualifications. How much experience does he/she have with asylum cases? Check out client reviews for the attorney on sites like Google and Avvo. (Okay, allow me to brag a little about our 400+ reviews. Many of the reviews relate to the other attorneys in our law firm, not to me.)
How much does the attorney charge? Money is important, but choosing the cheapest attorney may not be in your best interest. How much is your life worth?
As a former INS Trial Attorney, I think that it is important for you to realize that while the Immigration Judge, the ICE Trial Attorney and your attorney may all be experts on immigration and asylum laws and regulations, there are professors and journalists who know far more about conditions in a particular country than we do.
Having an expert witness write a report and testify in Immigration Court is very important.
The following example tells you why:
I represented a man from Indonesia who had an asylum case in the San Francisco Immigration Court. He was afraid to return to his country because he was Chinese and a Christian.
Before the hearing started, the Immigration Judge informed us that she had never granted an asylum application to a Chinese Christian from Indonesia. She had always found that they were subject to discrimination, but not to persecution.
Our expert witness was a university professor who had spent many years studying and writing articles about the political situation in Indonesia.
I questioned him about the treatment of Christians in Indonesia. On Christmas Eve in 2000, a number of churches on various islands there were bombed.
Although the Indonesian government accused various terrorist groups of conducting the bombings, our expert had gone to Indonesia to help investigate the bombings. The investigators concluded that it was the government, not terrorists, which bombed the churches.
After questioning our expert, the Immigration Judge granted our client's application for asylum and the government did not appeal.
Without the expert's testimony, our client would not have won his case.
How do you find an expert to testify about conditions in your country?
The Immigrant Refugee Rights Initiative has compiled an extensive list of Country of Origin Experts with short biographies and contact information for each expert.
3. State Department Visa Bulletin for July 2017
EMPLOYMENT CATEGORIES
The worldwide employment-based preference categories all remain current except for EB-3 which advances by 1 month to April 15, 2017.
However, the outlook remains bleak for persons born in India, China and the Philippines due to per-country quotas.
India EB-1 retrogresses over 5 years to January 1, 2012 meaning that no visas in this category will be available until October 1, 2017. India EB-2 advances by 3 weeks while EB-3 moves ahead by 7 weeks.
China EB-1 retrogresses over 5 years to January 1, 2012. EB-2 advances by 3 weeks while China EB-3 for professionals and skilled workers remains frozen. However, China EB-3 for unskilled workers jumps forward by over 4 months. China EB-5 inches ahead by 1 week.
Philippines EB-3 moves forward by 4 months to May 1, 2013.
The EB-4 category for persons born in Mexico, El Salvador, Guatemala and Honduras remains frozen.
Below are the State Department's Charlie Oppenheim's predictions for the movement of EB priority dates for the remainder of the fiscal year:
Increased demand across the employment based preferences, including EB-4 and EB-5, has significantly decreased the "otherwise unused numbers" which have traditionally trickled up to EB-1 and potentially down to EB-2. For example, in FY 2016, Special Immigrant Juvenile cases used more than 50% of the entire EB-4 annual limit, thus preventing many of those 5,200 numbers to potentially become available for use by EB-1 applicants. This, together with high EB-1 Worldwide demand, has contributed to a situation where EB-1 India and EB-1 China now have a final action cut-off date, and in which EB-2 China and EB-2 India number usage is restricted to their annual limits. This is creating significant pressure on these categories that is not likely to abate in the foreseeable future.
In 2014, EB-2 India used approximately 23,500 numbers due to the slightly higher employment annual limit and the infusion of otherwise unused numbers from other categories. By contrast, EB-2 India number use will be subject to its annual limit of 2,803 numbers in FY 2017. As demand across employment based preference categories continues to grow, and absent reform, members can expect to see continued pressure on China and India in the EB-1 and EB-2 categories.
EB-1 China and EB-1 India. As predicted, a final action date of January 1, 2012 is being imposed for EB-1 China and EB-1 India which have already used almost half of the entire EB-1 Worldwide limit for this fiscal year. This date is expected to hold through the remainder of this fiscal year. It is hoped that the final action date for EB-1 China and EB-1 India will return to current on October 1, as it did last year, but Charlie will continue to monitor demand in these categories over the summer months. EB-1 Worldwide is expected to remain current through this fiscal year and into the next.
EB-2 Worldwide. For several months, Charlie has observed high EB-2 number usage, and is now certain that a final action cut-off date will be imposed for EB-2 Worldwide by August, and possibly in July. Charlie hopes that the date imposed will not be too drastic, and will determine that date based upon the remaining numbers and the monthly demand trend. In the worst case scenario, the date will remain the same through the end of the fiscal year but depending on demand, it is possible that the date could advance slightly in September. Charlie is confident that this period of retrogression will be brief, and that the category will again become current on October 1.
EB-2 India. Demand for EB-2 India continues to be strong, in large part due to EB-3 upgrades. As noted above, the supply of visas in this category is limited to the per country limit. Although EB-2 India will advance slightly in June, Charlie no longer believes this category will recover to last year's final action date. Charlie hopes to hold the existing final action date through the remainder of the fiscal year but will be watching this category closely.
EB-2 China and EB-3 China. EB-2 China will advance less than one month to March 1, 2013 in June, and EB-3 China's final action date of October 1, 2014 continues to hold steady in June. Charlie expects EB-2 China to continue to advance slowly and notes that it is on track to hit the per country limit. In addition, EB-3 downgrade volume has started to materialize in large numbers. Charlie hopes to hold the EB-3 China final action date as long as possible, but retrogression of this category cannot be ruled out. Since Charlie lacks visibility into downgrade demand until a visa number is requested, members should continue to watch this category closely.
EB-3 Worldwide. EB-3 Worldwide will advance by one month to April 15, 2017 in June, making this category effectively current. Charlie expects this category to continue to advance.
EB-3 India. In June, EB-3 India will leap forward from March 25, 2005 to May 15, 2005. Since EB-3 Worldwide and Mexico demand is low, those otherwise unused numbers will continue to advance the final action date for EB-3 India in July and August. Charlie has already predicted that the July final action date for EB-3 India will advance to October 15, 2005.
EB-5 China. EB-5 China will advance by one week to June 8, 2014 in June. Charlie expects slow forward movement in this category.
FB-4. As noted last month, FB-4 Worldwide is the family-based preference category that members should watch closely. Although the final action date will remain the same in June, Charlie hopes to advance this category this fiscal year.
FB-4 Worldwide continues to advance, as the majority of beneficiaries are not responding to the NVC "Agent of Choice" letters. Only 40% of 120,000 FB-4 Worldwide beneficiaries who had been sent "Agent of Choice" letters no later than April 2016 have responded to those letters, and of those, only 15% provided sufficient information for an interview to be scheduled. Had they responded in a timely manner, all of those applicants could have been scheduled for interview no later than April 2017. Charlie reminds members that timely response to the Agent of Choice letters is helpful to ensuring that case advances to completion as quickly as possible.
Special Immigrants. EB-4 India will be subject to a final action date in July. That date will track the final action date for El Salvador, Guatemala, Honduras and Mexico. At last week's FBA conference in Denver, Charlie announced that the July EB-4 date for those five countries will be August 15, 2015.
The Visa Bulletin notes that the SQ category for certain Afghanis will remain current, following approval of an additional 2,500 visas. The SQ category for Iraqis remains current, however, the application filing deadline was September 30, 2014. The SI category is unavailable.
The following chart tells the story of the EB numbers in detail for July 2016:
A. APPLICATION FINAL ACTION DATES FOR EMPLOYMENT-BASED PREFERENCE CASES
| | World | China | El Salvador, Guatemala, Honduras | India | Mexico | Philippines |
| --- | --- | --- | --- | --- | --- | --- |
| 1st | Current | 1-01-12 | Current | 1-01-12 | Current | Current |
| 2nd | Current | 03-01-13 | Current | 7-01-08 | Current | Current |
| 3rd | 4-15-17 | 10-01-14 | 4-15-17 | 5-15-05 | 4-15-17 | 5-01-13 |
| Unskilled | 4-15-17 | 7-15-06 | 4-15-17 | 5-15-05 | 4-15-17 | 5-01-13 |
| 4th | Current | Current | 7-15-15 | Current | 7-15-15 | Current |
| 5th | Current | 6-08-14 | Current | Current | Current | Current |
B. DATES FOR FILING OF EMPLOYMENT-BASED VISA APPLICATIONS– These dates indicate when immigrant applicants can send adjustment of status applications without having to wait for their priority dates to become current.
| | World | China | India | Mexico | Philippines |
| --- | --- | --- | --- | --- | --- |
| 1st | Current | Current | Current | Current | Current |
| 2nd | Current | 10-01-13 | 2-01-09 | Current | Current |
| 3rd | Current | 9-01-15 | 4-22-06 | Current | 7-01-14 |
| Unskilled | Current | 6-01-08 | 4-22-06 | Current | 7-01-14 |
| 4th | Current | Current | Current | Current | Current |
| 5th | Current | 9-01-14 | Current | Current | Current |
FAMILY-BASED CATEGORIES
The family-based categories in the visa bulletin are as follows:


An applicant's priority date is the day that the government received the I-130 Petition. For more on family-based visas and how you can shorten your application time, see Attorney Shusterman's video near the top of this page.
VISA BULLETIN – FAMILY
Most of the worldwide family-based priority dates move forward between 2 and 4 weeks except the F4 category for brothers and sisters of US citizens remains frozen at May 8, 2004.
Each of the Philippine categories advance by 2 to 11 weeks.
For persons born in Mexico, each of the categories move forward between 2 and 10 weeks.
The F4 category for siblings remains frozen for persons born in India.
The following charts tell the story in detail:
A. APPLICATION FINAL ACTION DATES FOR FAMILY-SPONSORED PREFERENCE CASES–
| | World | China | India | Mexico | Philippines |
| --- | --- | --- | --- | --- | --- |
| 1st | 12-22-10 | 12-22-10 | 12-22-10 | 9-01-95 | 4-22-06 |
| 2A | 8-15-15 | 8-15-15 | 8-15-15 | 7-22-15 | 8-15-15 |
| 2B | 10-22-10 | 10-22-10 | 10-22-10 | 4-08-96 | 9-22-06 |
| 3rd | 7-01-05 | 7-01-05 | 7-01-05 | 2-22-95 | 10-08-94 |
| 4th | 5-08-04 | 5-08-04 | 9-15-03 | 7-15-97 | 11-22-93 |
B. DATES FOR FILING FAMILY-SPONSORED VISA APPLICATIONS– These dates indicate when immigrant applicants can send adjustment of status applications without having to wait for their priority dates to become current.
| | World | China | India | Mexico | Philippines |
| --- | --- | --- | --- | --- | --- |
| 1st | 7-22-11 | 7-22-11 | 7-22-11 | 4-01-96 | 9-08-07 |
| 2A | 4-08-16 | 4-08-16 | 4-08-16 | 4-08-16 | 4-08-16 |
| 2B | 9-01-11 | 9-01-11 | 9-01-11 | 8-08-96 | 7-22-07 |
| 3rd | 12-01-05 | 12-01-05 | 12-01-05 | 5-01-95 | 2-01-95 |
| 4th | 11-15-04 | 11-15-04 | 6-22-04 | 1-08-98 | 2-08-95 |
4. Immigration Government Processing Times
We have included a link to various tables where you can access the immigration waiting times
USCIS Service Centers
National Benefits Center
EB-5 Immigrant Investor Program Office
USCIS' 83 Field Offices
Search the Field Offices for the USCIS' 83 District Offices and Sub-offices to look up the processing times for (1) Applications for Adjustment of Status (I-485) (2) Work Authorization (I-765); (3) Advance Parole (I-131); (4) Naturalization (N-400) and other types of applications. To access your immigration waiting time, what you need to know are:
The office where your petition has been filed or transferred to
The type of application or petition
The date on which the petition was filed
This information can all be found on the Notice of Receipt that was mailed to you by the USCIS. To begin, simply click on the Field Office or Service Center that interests you and click "Submit Query" and you will be directed to the current USCIS processing time table.
If your petition/application is on appeal, you can access the processing times of the Administrative Appeals Office (AAO).
If your PERM case or other type of application is pending at the DOL, we link to the Department of Labor Processing Times.
If you are applying for a visa abroad, we link to Visa Appointment and Processing Times at 100+ US Embassies and Consulates around the world.
If you have requested a copy of your file from the USCIS, you can check the status of your Freedom of Information Act (FOIA) request.
If you are applying for affirmative asylum you can check how the Asylum Division has prioritized applications for interview scheduling.
Warning: Immigration waiting times may appear faster on the official lists than they are in reality.
5. Success Story: Helping a Manager of a Multinational Company
Mr. K, a citizen of Iran, could not have received a Request for Evidence (RFE) for the 1-140 petition filed on his behalf as the multinational manager of an international company at a worse time, just before President Trump announced his travel ban. A previous I-140 petition filed on his behalf had been denied, and with his home country of Iran on the list of banned countries, he was understandably very anxious about the consequences of another denial.
Mr. K is the CEO of his own company, and could not afford to take a risk of denial. Having worked with 2 other attorneys before receiving the RFE, Mr. K hired our law firm to submit a response.
After reviewing his file, we also noticed that his L-1A (Intracompany Transferee Executive or Manager) expiration date was approaching in less than 6 months. Our strategy was to prepare a strong I-140 RFE response and simultaneously begin the L-1A extension process.
The L-1A category is for managers and executives of multinational companies. Mr. K, as the CEO of an international import/export company, clearly qualified under the program. However, his previous attorneys struggled vainly to get his I-140 approved under the managerial category, due to the stricter and more complex standards imposed by the USCIS.
Specifically, his prior I-140 had been denied because his previous attorneys did not submit sufficient evidence to prove Mr. K's position with his company qualified him as a manager. More clear and rigorous documentation needed to be provided to the government in order for the I-140 visa petition to be approved.
Mr. K retained us to prepare both the I-140 RFE response, as well as his L-1A extension. We redid his entire case and supplied additional documentation to bolster his status as a functional manager for his I-140 and L-1A. We worked closely with the client to meet all of the requirements for each application. We demonstrated clearly that he qualified as a functional manager.
Even though we knew that we had a strong case, we realized we were working against a shifting political climate. With Trump's Executive Order, immigration officials had greater freedom to scrutinize applicants from the targeted nations. Mr. K. was facing the impending possibility of a ban and it was imperative to find a solution to ensure that he could continue to travel internationally. We also recommended that he submit an application for adjustment of status so that he could obtain both an Employment Authorization Document (EAD) and an Advance Parole (AP) travel permit.
Mr. K, uncertain of his future freedom to travel to and from the United States, readily agreed to our recommendation. Both the I-140 RFE response and an application for adjustment of status were filed with USCIS within days of each other. The I-140 petition was subsequently approved in less than 30 days after the response was submitted. We requested an expedited EAD/AP application, and it was granted prior to his required travel. He was able to travel with peace of mind knowing he would be able to return to the U.S. without needing to go through the unpredictable process of applying for a new L-1A visa from a US Consulate prior to returning to the United States.
Our office takes great pride in being able to achieve favorable outcomes for clients who come to our office with problems which resulted from previously submitted applications and petitions. It is important to obtain competent legal assistance especially in today's highly-charged immigration climate.
6. Physicians: 5 Essential Steps for IMGs Who Need J Waivers
Physicians who are born in other countries often find it difficult to navigate our complex immigration system. Foreign-born physicians need to pass tests, match with residency and fellowship programs, get J waivers, H-1B visas and permanent residence in the US.
We hope that this article and the resources that it links to can help to explain and simplify the process.
How early?
If you are getting ready to start the last year of your medical residency or fellowship, the right time to start is now.
You will need some time to find the right job, apply for a J waiver with an Interested Government Agency (IGA), wait for the State Department to process your application and send it to the USCIS and apply to change your status from J-1 to H-1B.
Fortunately, physicians who get IGA J waivers are exempt from the H-1B numerical cap. Apply for a change of status to H-1B using premium processing.
Choose the Right Immigration Attorney
There are over 14,000 immigration attorneys in the United States, but less than 100 of us have years of experience obtaining J waivers, H-1Bs and green cards for IMGs.
Since every state has its own Conrad 30 program, this area of immigration law is more varied and complex than others. Many of the 50 attorneys who specialize in physician immigration have useful guides, videos and other resources for IMGs on their websites.
Since there are no interviews and all applications are mailed in, the location of the attorney is irrelevant.
Get a Job Offer in a Medically-Underserved Area
To get a J waiver through an IGA, a physician is required to work for an employer in a medically underserved area for at least 3 years.
There are various types of underserved areas: Health Professional Shortage Areas (HPSAs), Medically-Underserved Areas (MUAs) and Medically-Underserved Populations (MUPs).
Your attorney needs to verify that you will be working at least 40 hours per week in one of these areas.
How do you find a job?
There are a number of ways. The easiest is to have a physician recruitment agency find a job for you.
You can contact multiple recruitment agencies look for a job for you at the same time. The good news is that you do not have to pay a fee to these agencies. One-quarter of the United States is medically-underserved and health care providers in these areas are desperate to hire physicians. These providers pay the agencies to find a physician like you, not the other way around.
Our law firm represents Merritt Hawkins, a division of AMN Healthcare, the largest physician recruiter in the US. Merritt Hawkins employs hundreds of physician recruiters covering all parts of the country. Over the past 25 years, they had assisted many of our physician clients find jobs in underserved areas.
Become Familiar with the Conrad 30 Program
The Conrad 30 program allows each state to sponsor up to 30 physicians each fiscal year (October 1 – September 30) for J waivers.
Each state gets to decide which physicians to sponsor. For example, while most states will sponsor primary care physicians and specialists, some states (like California) choose to sponsor only primary care physicians.
States accept applications for J waivers at different times. And while some states quickly use up their 30 slots, others seldom do.
Most states make use of the FLEX 10 program which allows them to sponsor up to 10 physicians annually who do not practice in medically-underserved areas if most of the patients they treat reside in medically-underserved areas.
Remember also that you may be able to be sponsored by one of the following Federal IGAs as well as through a Conrad program:
• Veterans Administration (VA)
• Department of Health & Human Services (HHS)
• Appalachian Regional Commission (ARC)
• Delta Regional Authority (DRA)
Finally, each year a small number of physicians qualify for hardship and persecution waivers.
Begin the H-1B and the Green Card Process
Once you get a J waiver, your employer should be ready to immediately apply for you to change your immigration status from J-1 to H-1B.
Although the USCIS announced that H-1B premium processing would be suspended starting April 3 for a period of 6 months, they recently carved out an exception for physicians who receive J waivers through interested government agencies including the Conrad 30 program.
To qualify for H-1B status, your employer must provide you with a 3-year contract. You must be paid either at the prevailing wage or the actual wage for physicians with your qualifications, whichever is higher.
Before you accept the job offer, make sure that your employer agrees to sponsor you for a green card early in the 3-year period.
Keep in mind that you can sponsor yourself for a national interest waiver if you are willing to work in medically-underserved areas for a minimum of 5 years.
You can also be sponsored for a green card through a spouse or another relative, through the green card lottery, as an EB-5 investor, etc.
7. Immigration Trivia Quiz:
Quiz Removed.
8. Shusterman's Upcoming Immigration Seminars
California State Bar: Sections Convention
Immigration Law in the Current Political Climate
Sheraton San Diego Hotel & Marina
1380 Harbor Island Drive
San Diego, CA 92101
August 18 & 19, 2017
Legal Specialist Exam in Immigration Prep Course
Employment and Family-Based Immigration
Pincus Professional Education
Double Tree Hotel, Downtown
120 South Los Angeles Street
August 24 & 25, 2017
California HR Conference (PIHRA/SHRM)
Immigration Rules for HR Professionals under President Trump
Long Beach Convention Center
300 East Ocean Blvd.
Long Beach, CA 90802
August 28, 2017
9. Jobs & Green Cards for RNs & MedTechs – Free Legal Help!
Are you a Registered Nurse or a Medical Technologist who is looking for a job in the US?
What if you could find a job, a work visa and green cards for you and your family in the US? And what if the cost to you for all of this was zero?
Hard to believe? Let me explain:
Our law firm represents over 100 hospitals across the country. And the nurse shortage is coming back.
Our hospitals are in need of hundreds of RNs as well as Medical Technologists and other healthcare professionals. They are looking for both US and foreign-born RNs, and they will pay all of our attorneys' fees, USCIS filing fees and more!
We have a video and a web page for those who are interested in applying for employment and sponsorship.
If you are a foreign nurse or a medical technologist and need a job in the US and the job requires a work visa and/or green card, please do the following:
Send an e-mail message to egarcia@shusterman.com
In your message, please provide the following information:
1. Have you passed the NCLEX exam?
2. Do you have a current RN license in the US? If so, from what state(s)?
3. Have you taken and passed the IELTS or TOEFL exam?
4. Do you have a valid VisaScreen certificate?
5. Do you have any immediate family members accompanying you to the United States (spouse and children)?
6. Have you ever been petitioned by any US sponsor and hold an old priority date? If so, what is your priority date?
7. If you are present in the US, what is your current immigration status?
8. What is your RN background (area of expertise)?
9. What is your country of birth?
10. What is your country of citizenship?
11. What is your phone number?
If you are a CLS, please amend the above questions accordingly.
We will forward your response to our hospitals, and if they are interested, they will contact you. Please do not contact our law firm until after you hear from one of our hospitals.
We look forward to helping you!

10. Winner for Our June 2017 Immigration Trivia Quiz
Quiz Removed.
Carl Shusterman
Certified Specialist in Immigration Law, State Bar of California
Immigration and Naturalization Service (INS) Attorney (1976-82)
Member of AILA Board of Governors (1988-97)
Law Offices of Carl Shusterman, 600 Wilshire Blvd., Suite 1550
Los Angeles, CA 90017
Phone: (213) 623-4592 x0, Fax: (213) 623-3720
"The order does not offer a sufficient justification to suspend the entry of more than 180 million people on the basis of nationality… National security is not a 'talismanic incantation' that, once invoked, can support any and all exercise of executive power."
– 9th Circuit Decision Striking Down Travel Ban
Shusterman's Immigration Update July 2017 – Quick Links
About Us
Back Issues of Our Newsletter
Citizenship
Client Testimonials
EB-5 Investors
Forms Download
Green Cards
Job Search
PERM
Processing Times
Schedule a Legal Consultation
Subscribe to Our Newsletter
Success Stories
Temporary Visas
Visa Bulletin