Volume Twenty, Number One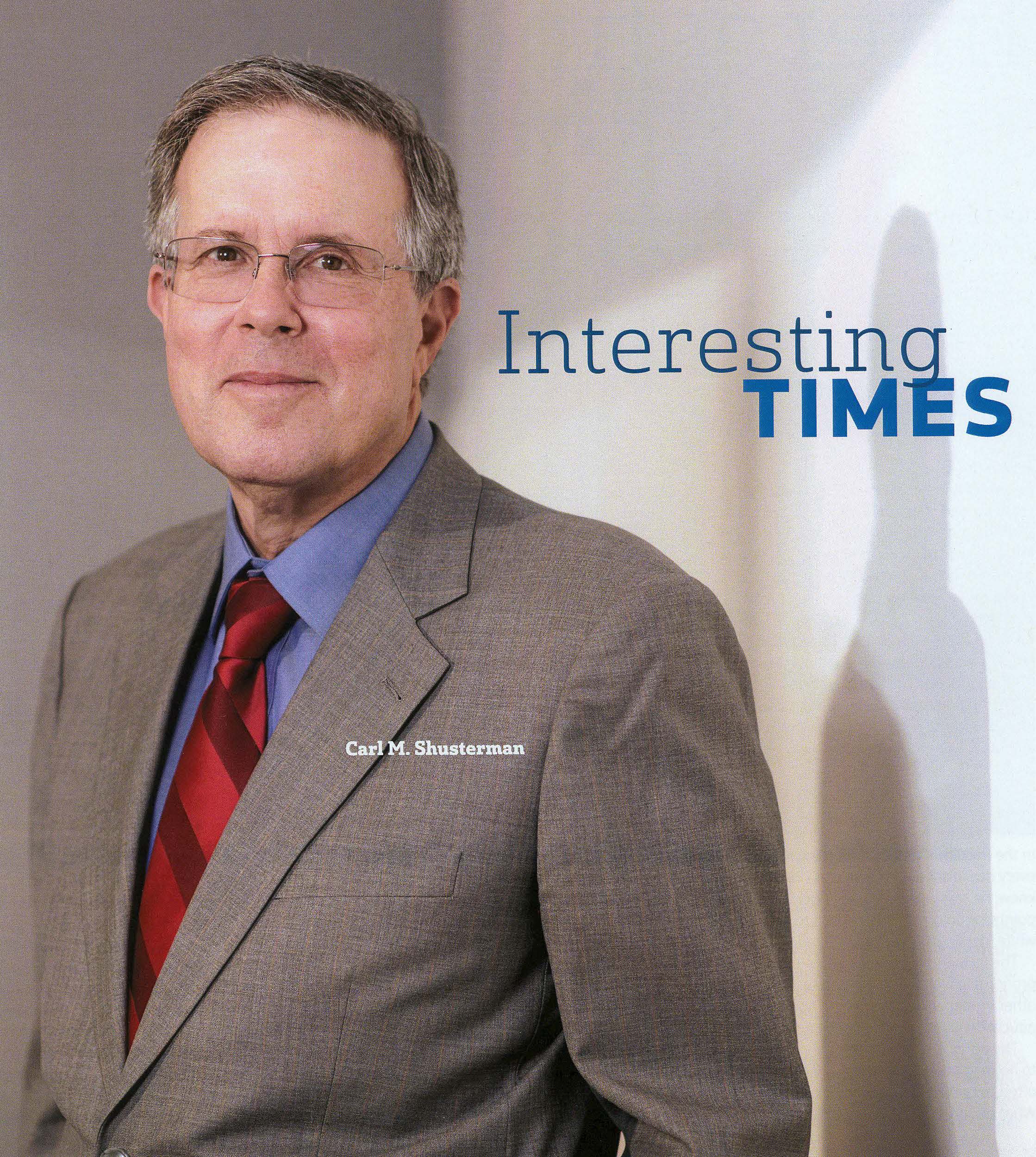 SHUSTERMAN'S IMMIGRATION UPDATE January 2015 is the Web's most popular e-mail newsletter regarding U.S. immigration laws and procedures with over 40,000 subscribers located in more than 150 countries. It is written by a former INS Trial Attorney (1976-82) with over 35 years of experience practicing immigration law.
Published by the Law Offices of Carl Shusterman, 600 Wilshire Blvd, Suite 1550, Los Angeles, California, 90017. Phone: (213) 623-4592 x0.
Subscribe to our E-Mail Newsletter, join the conversation on our Immigration Facebook Page, follow our Blog Posts and subscribe to our "How-To" Immigration Videos.
Shusterman's Immigration Update January 2015
TABLE OF CONTENTS:
1. When Do Obama's Reforms Take Effect?
2. State Department Visa Bulletin for January 2015
3. Immigration Government Processing Times
4. Success Story: Asylum Granted for Iranian Woman
5. Immigration Trivia Quiz: Best Foreign Films
6. Ask Mr. Shusterman: Definition of "Mother" for Derivative Citizenship
7. Shusterman's Upcoming Immigration Seminars
8. Winner of Our December 2014 Trivia Quiz!
Client Reviews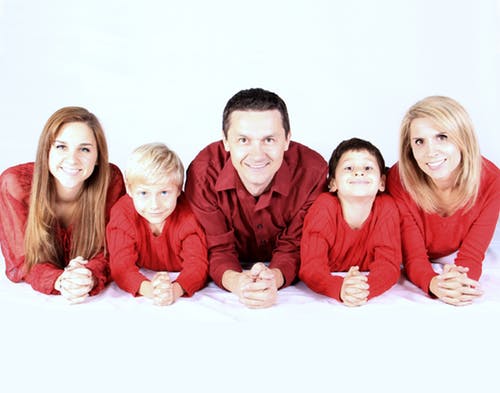 Professionalism and Care
"Mr. Shusterman helped me all the way since I arrived in the USA 17 years ago on a visiting scholar visa until this month when I have become a US citizen."
- Jose Mediano
Read More Reviews
Zoom Consultations Available!
NEWS FLASHES:
Executive Action for Immigration – On November 20 and 21, President Obama announced a series of immigration policy changes intended to help reform our outdated immigration system. The biggest announcements were an expansion of the DACA program and the new DAPA program which offers temporary protection and work permits for parents of US citizens and permanent residents.
Federal Judge: Obama's Immigration Actions Unconstitutional – On December 16, a Federal Judge found President Obama's executive actions regarding immigration policy to be unconstitutional, arguing that the President must faithfully uphold the laws passed by Congress. This decision came during a hearing regarding an immigrant who had re-entered the country illegally and could have benefited from the new policies. However, according to a Justice Department spokesperson, "The decision is unfounded and the court had no basis to issue such an order." Other lawsuits directly challenging the President's executive actions are still pending before the federal courts.
Lawsuit by Union and IT Workers Challenging OPT Program – A federal judge has allowed a case challenging the Optional Practical Training (OPT) program, which President Obama would like to expand. The lawsuit, brought by an IT union and IT workers, argues that the program results in lower wages and unfair job competition. In particular, it challenges the 17-month extension for Science, Technology, Engineering, and Mathematics (STEM) students, claiming this expansion was based on an unsupported STEM worker shortage claim.
Sarah Saldaña to be DHS Assistant Secretary and Head of ICE – On December 16, the Senate confirmed President Obama's nomination of Sarah Saldaña as the new Assistant Secretary of the DHS and head of ICE, despite GOP objections. Saldaña will be the first Hispanic woman to lead ICE, which has been without a leader for the past 16 months and will play a big role in enforcing the President's new executive orders on immigration.
USCIS Adds 5 Countries to H-2A and H-2B Programs – USCIS has announced that the Czech Republic, Denmark, Madagascar, Portugal, and Sweden have been added to the list of countries eligible to participate in the H-2A and H-2B program. There are now 68 countries eligible to participate in these programs, allowing US employers to bring foreign nationals to the US to temporarily work in agricultural and non-agricultural jobs.
USCIS: New Form and Fee for Cuban Family Reunification Parol Program (CFRP) – Currently, CFRP applicants are not required to file a form or pay a fee for the CFRP program. Beginning February 16, 2015, CFRP applicants will need to use Form I-131 and pay a fee or provide a fee waiver approval notice. This change will affect all those who receive a notice of eligibility after December 18, 2014, but will not affect current beneficiaries or those who receive a notice of eligibility before that date. Those with an eligibility notice from before December 18, 2014 must apply before February 16, 2015 to avoid the new requirements.
U Visa Numbers Exhausted for 6th Year – Fiscal year 2015 marks the 6th year in a row that USCIS has approved the maximum of 10,000 U visas since the program began in 2008. USCIS will be issuing more U visas on October 1, the start of fiscal year 2016. U visas are petitions for victims of crime who are willing to help law enforcement authorities investigate or prosecute those crimes.
1. When Do Obama's Reforms Take Effect?
Although President Obama announced a wide series of immigration reforms on November 20, 2014, many people are unclear regarding when each of these programs become effective.
Expansion of DACA
President Obama expanded DACA in 3 significant ways:
The date that an applicant must have first resided in the United States was moved forward from June 15, 2007 to January 1, 2010.
The 31-year-old maximum age restriction was done away with. There is no maximum age for DACA applicants although they must still have resided in the US prior to their 16th birthday.
The EAD work permits will now be granted for 3 years rather than 2 years.
These expansions of the DACA program will take place no later than 90 days after the announcement of the program, or mid-February 2015.
DAPA – Benefits for Parents of USCs/LPRs
President Obama also announced that the DACA program will allow most
The parent must have resided continuously in the US since January 1, 2010, and their son or daughter must have been a US citizen or permanent resident on November 20, 2014.
The USCIS must draft rules regarding criminal convictions and other qualifications.
The USCIS will start accepting applications for the DAPA program no later than 180 days after the announcement of the program, in mid-May 2015.
Expansion of I-601A Provisional Waivers
President Obama also announced that I-601A Provisional Waivers of unlawful presence in the US for persons applying for green cards abroad will be significantly expanded.
Presently, the program only applies to spouses and minor children of US citizens.
The new program will expand this group to include sons and daughters of US citizens as well as spouses and sons and daughters of green card holders.
The start date for the expanded I-601A Provisional Waiver program is unknown. The same is true for the various other programs proposed by the President.
Other Programs
Support High-Skilled Business and Workers;
Promote the Naturalization Process;
Revise Parole Rules;
Benefits for Immigrant Investors;
Expand
End Secure Communities Program; and
Revise Removal Priorities
How to Stay Updated
We will continue to update our readers whenever rules are posted by the government on the implementation of each of the above programs.
In addition to subscribing to our monthly newsletter, you may wish to follow us on our Facebook, Twitter, Google Plus and YouTube pages.


2. State Department Visa Bulletin for January 2015
EMPLOYMENT CATEGORIES
The Worldwide Employment-Based 3rd preference category (EB-3) continues its sprint forward by moving ahead 7 more months to June 1, 2013. China EB-3 advances 9 months and remains ahead of China's EB-2 cut-off date. However, due to the per-country quotas, India EB-3 advances only 14 days to December 15, 2003.
Likewise, worldwide EB-2 remains current while China EB-2 advances to February 1, 2010 and India EB-2 remains at February 15, 2005.
Congressional action is urgently needed to eliminate the per-country quotas.
The following chart tells the story of the EB numbers in detail:
| Categories | Worldwide | China (PRC) | India | Mexico | Philippines |
| --- | --- | --- | --- | --- | --- |
| 1st | Current | Current | Current | Current | Current |
| 2nd | Current | 2-01-10 | 2-15-05 | Current | Current |
| 3rd | 6-01-13 | 3-01-11 | 12-15-03 | 6-01-13 | 6-01-13 |
| Unskilled | 6-01-13 | 7-22-05 | 12-15-03 | 6-01-13 | 6-01-13 |
| 4th | Current | Current | Current | Current | Current |
| Religious | Current | Current | Current | Current | Current |
| 5th | Current | Unavailable | Current | Current | Current |
FAMILY CATEGORIES
The family-based categories inch forward between 1-4 weeks. China and India 2B advance by 5 weeks, Philippines 4th by 6 weeks and Mexico 2A by 7 weeks.
The chart below tells the story in detail:
| Categories | Worldwide | China (PRC) | Mexico | Philippines |
| --- | --- | --- | --- | --- |
| 1st | 7-08-07 | 7-08-07 | 9-15-94 | 12-22-04 |
| 2A | 4-15-13 | 4-15-13 | 2-22-13 | 4-15-13 |
| 2B | 4-01-08 | 4-01-08 | 11-01-94 | 2-01-04 |
| 3rd | 12-22-03 | 12-22-03 | 12-15-93 | 7-08-93 |
| 4th | 3-22-02 | 3-22-02 | 3-22-97 | 7-15-91 |
3. Immigration Government Processing Times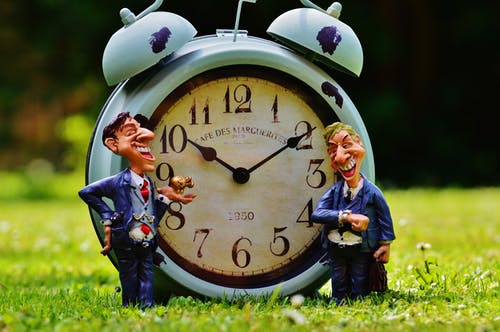 We link to the most recent immigration waiting times for each of the four USCIS Service Centers, the National Benefits Center and the Administrative Appeals Office. We also link to the processing times of all of the 83 USCIS District Offices and Sub-offices. We link to the Labor Department's page entitled "Processing dates for labor certification applications". Finally, we link to the State Department's "Visa Wait Times" page.
4. Success Story: Asylum Granted for Iranian Woman
This month's success story explains how we were able to win our client's asylum case allowing her to stay in the US to freely practice her religion.
Our client, Sara, was born in Iran. Despite being born a Muslim, Sara never truly adopted Islamic beliefs and from early childhood was more interested in learning about Christianity. However, Sara found it difficult, and dangerous, to practice Christianity in Iran and had to hide her religion while growing up.
A few years ago, Sara traveled to the US to visit some friends. During her trip, she attended a local church service and had a life-changing experience. For once, she was unafraid to proclaim her beliefs in public and she felt like she belonged to a community. While Sara was moved by the service and reaffirmed her Christian faith, she was too scared to be baptized as she knew she had to return to Iran where conversion is considered apostasy and punishable by death.
Once Sara was back in Iran, she found it difficult to practice her religion, even in private, and was scared that she would be persecuted if the government were to find out. As a result, Sara decided to leave Iran and she got a job in the United Arab Emirates. Though the UAE is another Islamic state where apostasy is punishable by death, Sara was able to practice her faith in private much easier, and was even able to discuss Christianity with a local pastor, though never able to fully convert.
During her next trip to the US, Sara was again relieved and overjoyed to be able to openly proclaim her faith. She finally decided to follow her heart and become baptized. Once her conversion was official, Sara knew that she would not be able to return to Iran without fear of persecution, arrest, harassment, and even death. It was at this point that she came to our office to have a consultation with Attorney Ashkan Emami to discuss her options for applying for asylum in the US.
Attorney Emami took on her case and began gathering evidence to prepare a strong application. In particular, he had to carefully explain why Sara could not safely remain in the UAE, where she had relocated, as the government could consider this firm resettlement in a 3rd country. Attorney Emami explained that while the UAE was less dangerous than Iran and Sara was now able to at least practice her religion in private, she would still be considered an apostate if she were to return and openly practice her faith. Moreover, she was only able to remain in the UAE temporarily, as long as her work visa was valid, because the UAE does not grant permanent residence, asylum, or refuge to foreigners. Thus, she would be unable to return to the UAE after her trip to the US as her job had already concluded.
He also carefully outlined the reasons why living in Iran as a Christian, particularly after officially converting, was so dangerous, especially for a woman. Attorney Emami worked with Sara to describe the types of persecution she had experienced while in Iran and why she feared her safety if she returned. One example, was that when Sara was 15 years old she was stopped by police for wearing a head scarf that was too short and that showed too much of her hair. While being questioned by the police, the officers noticed that Sara was wearing a cross and threw her in jail for three days without telling her family where she was. While imprisoned, she was harassed and beaten, then threatened to receive worse punishment if she were caught wearing a cross again.
Since Sara lived in Northern California, her application was submitted to the court in San Francisco, where there are extreme backlogs. After waiting over a year after submitting her application, Sara was finally granted an interview. The interview lasted three long hours, after which the examiner told her she should receive a decision in a couple of weeks.
Unfortunately, Sara was flagged for further background checks and the case experienced even further delays. Due to persistence from Attorney Emami, who continued to follow-up on the case, Sara's case was finally approved a few weeks later. After almost a year and half of waiting, Sara was overjoyed to receive her green card and be able to remain in the US where she could openly practice her faith without fear of persecution.
Read more of our Immigration Success Stories.
5. Immigration Trivia Quiz:
Quiz Removed.
6. Ask Mr. Shusterman: Definition of "Mother" for Derivative Citizenship
Traditionally, the USCIS and DOS had a very narrow definition of who was considered the parent of a child in order to give or receive immigration benefits due to the relationship. Until recently, only genetic parents could transmit their U.S. citizenship to their child if the child was born abroad.
However, these agencies have had to reconsider their definition of who is considered a mother or a parent given recent scientific developments such as assisted reproductive technologies (ART).
ART is used when a couple is unable to conceive a child on their own, and includes intrauterine insemination (IUI) and in vitro fertilization (IVF), among other procedures. In such cases, a woman can become pregnant with the help of an egg or sperm donor, or with the use of a surrogate.
The DOS expanded their definition of a "mother" to include those women who used ART in order to have children. The USCIS has now also clarified the definition of "mother" and "parent" to include gestational mothers using assisted reproductive technologies, even if they are not the genetic mothers. As such, the USCIS and the DOS both now agree that a "mother" can be the woman who 1) gave birth to the child (i.e. through the use of a donor), or 2) had legal custody of the child at the time of the birth (i.e. through the use of a surrogate).
Such mothers can now petition their children, be petitioned by their children, or pass along their U.S. citizenship to their children, assuming the other qualifications are met. This broadened definition brings good news to many families as it will help ease the immigration process for them.
While previously these mothers could petition their children for permanent residents as the legal parents of the child, similar to step-mothers and adoptive mothers, they could not pass along their U.S. citizenship.
Such policy changes demonstrate that these immigration agencies recognize the changing dynamics of modern families and the scientific developments that assist in reproduction.
What remains unclear, however, is if in the future the USCIS and DOS will recognize the legal father of a child at birth as a parent for immigration purposes if a sperm donor was used to allow the mother to become pregnant. As of now, these types of relationships do not allow for acquisition of citizenship.
Hopefully, these agencies will continue to update their definitions of who constitutes a parent in order to reflect the diverse combinations of mothers and fathers due to progress in reproductive science.


7. Shusterman's Upcoming Immigration Law Seminars
St. Mary's University
San Antonio, TX
March 6, 2015
McCormick and Schmicks
Los Angeles, CA
March 18, 2015
Topic: "Employment-Based Immigration"
8. Winner of our December 2014 Immigration Trivia Quiz!
Quiz Removed.
Carl Shusterman
Certified Specialist in Immigration Law, State Bar of California
Former Immigration and Naturalization Service (INS) Attorney (1976-82)
Served as Member of AILA Board of Governors (1988-97)
Law Offices of Carl Shusterman, 600 Wilshire Blvd., Suite 1550
Los Angeles, CA 90017
Phone: (213) 623-4592 x0, Fax: (213) 623-3720
"I do not want two classes of citizens in this country. I want everybody to prosper. That's going to be a top priority."
– President Obama
Immigration Update January 2015 – Quick Links
About Us
Back Issues of Our Newsletter
Citizenship
Client Testimonials
Forms Download
Green Cards
Job Search
PERM
Processing Times
Schedule a Legal Consultation
Subscribe to Our Newsletter
Success Stories
Temporary Visas
Visa Bulletin
December 30, 2014
Disclaimer: This newsletter is not intended to establish an attorney-client relationship. All information contained in this newsletter is generalized. Any reliance on information contained herein is taken at your own risk.