Volume Twenty Two, Number Eleven
SHUSTERMAN'S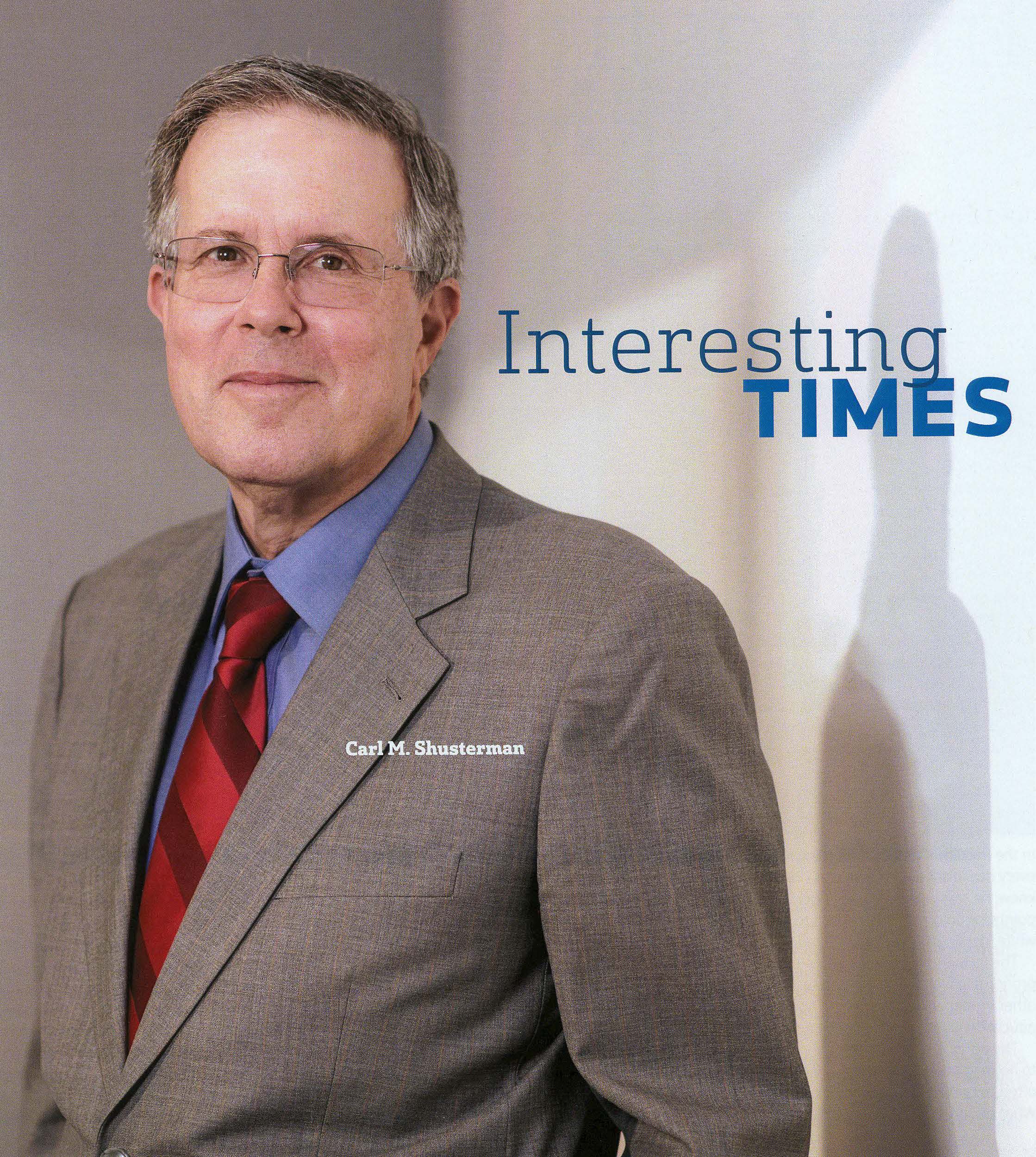 IMMIGRATION UPDATE is the Web's most popular e-mail newsletter regarding US immigration laws and procedures with over 40,000 subscribers located in more than 150 countries. It is written by a former INS Trial Attorney (1976-82) with over 40 years of experience practicing immigration law.
Published by the Law Offices of Carl Shusterman, 600 Wilshire Blvd, Suite 1550, Los Angeles, California, 90017. Phone: (213) 623-4592 x0.
Want to keep up to date with the latest changes in immigration laws, procedures, processing times and forms? Subscribe now to our Immigration Newsletter, join the conversation on our Facebook Page, follow our Blog Posts and subscribe to our "How-To" Immigration Videos.
Client Reviews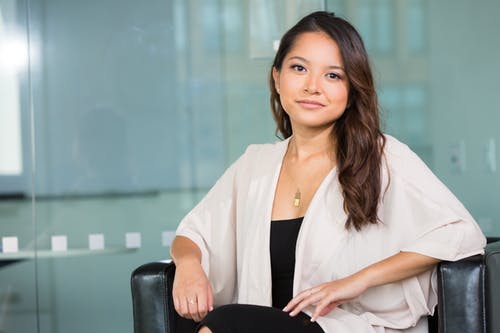 Legal Guru in All Things Immigration
"Mr. Shusterman and his law firm have represented my family and me very successfully. He is not only a legal guru in all things immigration but even more so he is an exceptional human being because he empathizes with his clients and cares that justice is done."
- Maria Davari Knapp, Chicago, Illinois
Read More Reviews
Zoom Consultations Available!
Shustermans Immigration Update December 2017
TABLE OF CONTENTS
1. Trump Administration Cracks Down on Lawful Immigration
2. State Department Visa Bulletin for December 2017 & Predictions for FY2018
3. Immigration Government Processing Times
4. Success Story: Foreign Entrepreneur Gets Extraordinary Ability Green Card
5. How a Person with TPS Can Get a Green Card
6. Immigration Trivia Quiz: Famous Immigrant Authors
7. Ask Mr. Shusterman: Overturning a Deportation Order for a Convicted LPR
8. Shusterman's Upcoming Immigration Seminars
9. Jobs & Green Cards for RNs & MedTechs: Free Legal Help!
10. Winner for Our October 2017 Immigration Trivia Quiz
NEWS FLASHES
TRAC Publishes Report on Denial Rates of Immigration Judges on Asylum Cases – On November 10, the Transactional Records Access Clearinghouse (TRAC) published a report on decisions made by Immigration Judges on asylum cases decided between 2011 and 2016. Each report includes a short biography and detailed denial rates of each Judge, along with information about legal representation and country of origin of the applicants.
Trump Administration Releases Strict Immigration Policy Plan – On October 8, the White House released a memo of Immigration Principles and Policies that outlines Trump's plan for border security, interior enforcement, and a merit-based immigration system.
USCIS Ombudsman to Host Seventh Annual Conference – DHS invites you to join the USCIS Ombudsman for the annual conference on December 7. The conference will host panels on a variety of different topics including the H-1B visa program, naturalization, background checks, E-Verify and others. The event will be held at the National Archives in Washington D.C.
USCIS Will Notify Certain AC21 Beneficiaries About Revocation of I-140 Approvals – Based on the AAO's decision in Matter of V-S-G- Inc., Adopted Decision 2017-06 (AAO Nov. 11, 2017), the beneficiary of an I-140 (Immigrant Petition for Alien Worker) is now entitled to a notice in limited circumstances if USCIS intends to send a Notice of Intent to Revoke (NOIR) or Notice of Revocation (NOR) for the petition. The beneficiary, as well as the original petitioner and the legal representative will receive this notice, if his/her I-485 (Application to Register Permanent Residence or Adjust Status) has been pending for more than 180 days and he/she has successfully submitted a Supplement J to request to "port" the approval to a similar or same job with a new employer.
White House Reduces Refugee Admissions by Over 50% – On September 29, the Office of the Press Secretary released a statement which outlined and explained Trump's refugee plan for Fiscal Year 2018. The statement specified that the annual number of refugees permitted into the US will be capped at 45,000.
1. Trump Administration Cracks Down on Lawful Immigration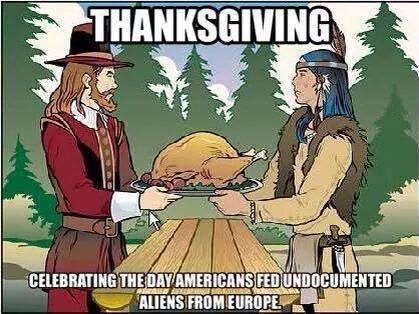 Since our latest newsletter in October, the Trump Administration has expanded its focus to include efforts to restrict lawful immigration.
Below, we summarize and link to articles regarding restrictions on the H-1B program for temporary visas for professionals, increased scrutiny of employment-based permanent immigration, DACA, TPS and the travel ban.
1. H-1B Professional Visas
On October 20, the DHS Office of the Inspection General published a report entitled USCIS Needs a Better Approach to Verify H-1B Visa Participants.
In response, the USCIS announced plans to double the number of targeted site visits to H-1B and L-1 employers in fiscal year 2018. Given that there are a number of 3rd party placement agencies who have abused these programs, we believe that increased enforcement is necessary, but as we have stated in the past, the H-1B program is a huge plus for our country. The arbitrary annual numerical caps need to be eliminated.
In addition, the government is facing a lawsuit claiming that the regulation allowing certain H-4 spouses of H-1B professionals to be employed is unlawful. Given the Administration's "Buy American, Hire American" policy, it is likely that they will give in to outside pressure, as they did with DACA, and take away the right of H-4 spouses to work in the US. Since the majority of H-1B professionals are Indian males and outmoded per country quotas make it take decades to get green cards through employment, this would be devastating to thousands of Indian women and their families.
2. EB Interviews and RFEs/NOIRs
Interviews for adjustment of status for employment-based immigrants started on October 1, and have resulted in many Requests for Evidence and Notices of Intent to Revoke I-140s.
Local USCIS offices are overwhelmed with the number of interviews. As a result, it is taking close to one year to receive an interview, and most applicants need to be accompanied to their interviews by attorneys experienced in employment-based immigration.
On October 23, USCIS issued a policy memorandum in which all non-immigrant extension petitions will be re-adjudicated as if they were new petitions, and thoroughly reviewed to determine eligibility. This will create an increase in requests for evidence issued by USCIS and will cause delays in processing.
We will update immigrants and their employers on these important issues in future newsletters.
3. DACA
The fight in Congress over the DREAM Act has become, not unexpectedly, increasingly partisan.
Republican conservatives are pushing Speaker Paul Ryan (R-WS) not to make a deal to help the Dreamers until 2018 when they will have more leverage to force the Democrats to combine the DREAM Act with a bill to dramatically increase immigration enforcement.
Many liberal Democrats are threatening to withhold support for a bill to continue Government funding after December 8 unless the House passes a budget bill which contains the DREAM Act. The result could be a very short-term funding extension and a government shutdown possibly before the end of the year.
4. Temporary Protected Status
Temporary Protected Status (TPS) was signed into law by President George H.W. Bush as part of the Immigration Act of 1990. TPS allows certain persons to live and work in the US if they are unable to return to their home countries due to an armed conflict, an environmental disaster or other extraordinary and temporary conditions.
Countries currently under the TPS program include El Salvador, Haiti, Honduras, Nicaragua, Somalia, South Sudan, Sudan, Syria, Nepal and Yemen.
On November 6, DHS announced that Nicaragua would be removed from the TPS program on January 5, 2019. The same day, the DHS announced that it was unable to make a decision on whether to terminate TPS for Honduras. Therefore, the agency extended TPS for Honduras from January 5 to July 5, 2018 in order to make a final determination.
Two weeks later, on November 20, DHS announced that Haiti would be removed from the TPS program effective July 22, 2019.
5. Travel Ban 3.0
On September 24, the Trump Administration announced travel ban 3.0.
In October, US District Courts in Maryland and Hawaii issued temporary injunctions against the Administration's 3rd travel ban, similar to what happened with travel bans 1.0 and 2.0.
Then, on November 13, the US Court of Appeals for the 9th Circuit in San Francisco allowed travel ban 3.0 to go partially in effect. Designated persons from Venezuela and North Korea are banned from entering the US. So are persons from Iran, Libya, Syria, Yemen, Somalia and Chad who do not have connections to the US. Connections may include family relationships and "formal, documented" relationships with US-based entities including universities and resettlement agencies.
The 9th Circuit will hear oral arguments on the case on December 6. Two days later, the 4th Cicuit will hear oral arguments on the Maryland case.
On November 19, the US Department of Justice asked the US Supreme Court to overturn the 9th Circuit's ruling and allow travel ban 3.0 to go into full effect. The Supreme Court has given rights groups until November 28 to respond to the government's request.
6. …And One More Thing
On November 21, the Justice Department filed actions in Federal Court to strip US citizenship from 5 child sex abusers. Attorney General Jeff Sessions said that their actions were a "betrayal of the American people's generosity." He further stated that it was "especially appalling when it involves the sexual abuse of children".
I couldn't agree more. Back in the 1970s, when I worked as an Attorney for the US Immigration and Naturalization Service (INS), I persuaded to a Federal Judge to revoke the naturalization of a man who was charged with raping a young woman. Although never convicted, he failed to reveal the arrest at his naturalization interview.
What I would like to ask Attorney General Sessions is this: Does he see any legal basis for taking away the citizenship of an accused child molester who is running for his Senate seat and who has been endorsed by President Trump? Maybe not since he was born in the US. Too bad!
2. State Department's Visa Bulletin for December 2017 Predictions for FY2018
EMPLOYMENT CATEGORIES
In the December 2017 Visa Bulletin, the worldwide EB categories all remain current.
China EB-2 advances 2 weeks while China EB-3 for professionals moves ahead by 5 weeks. China EB-3 for nonprofessionals jumps ahead by 3 months. China EB-5 inches forward 2 weeks.
India EB-2 advances 3 weeks while India EB-3 remains frozen at October 15, 2006.
Philippines EB-3 fails to advance.
EB-4 for Mexico moves ahead by 3 weeks while EB-4 for El Salvador, Guatemala and Honduras inches forward by 1 week.
Below are the State Department's Charlie Oppenheim's most recent predictions for the movement of priority dates for the rest of the fiscal year:

Though discussions with USCIS and the CIS Ombudsman regarding employment-based adjustment interviews are ongoing, Charlie does not believe that the impact of this policy change will manifest until well into the second half of the fiscal year due to the large number of pending I-485s at USCIS Service Centers. Charlie hopes to gain insight into the impact of the implementation of the employment-based interview requirement on the timing of requests for immigrant visa numbers, which could influence the movement of some employment-based final action dates and require modification of some of the predictions below.
Charlie also noted that there has been an increase in the number of employment-based immigrant visa interviews at consular posts over the past few months, particularly in the EB-1 category, and to a lesser extent the EB-2 category, mainly in China. Guangzhou will be processing more than 200 EB-1 cases in December.
EB-1 China, EB-1 India, and EB-2 and EB-3 Worldwide As previously reported, these categories are expected to remain current for the foreseeable future, at least through the first half of the fiscal year.
EB-2 India Consistent with Charlie's predictions, EB-2 India will advance less than one month in December to November 1, 2008.
EB-3 India The final action date for EB-3 India will continue to hold steady at October 15, 2006, for December. This is the result of high visa number usage in October due to a significant advancement of the final action date at the end of FY 2017. Many of the cases that could not be completed in September were finalized and issued a visa number in October. Charlie will closely watch demand in this category and determine whether to continue to hold the final action date or whether advancement is possible in January. As noted above, interviews and processing at USCIS field offices is a factor which could influence movement in this category.
EB-2 China and EB-3 China In December, EB-2 China will advance less than one month to July 1, 2013, and EB-3 China will advance slightly more than one month to March 8, 2014.
EB-3 Philippines The final action date for EB-3 Philippines will hold steady at January 15, 2016, in December due to demand in this category increasing at a much higher pace than expected. It is unclear whether this spike in demand is temporary or whether it is indicative of a trend of a more sustained increased demand, which was not expected until March or April. Charlie will watch this category closely.
EB-4 In December, EB-4 El Salvador, Guatemala and Honduras will advance one week to November 8, 2015, and EB-4 Mexico will advance just under one month to April 22, 2016.
EB-5 China The final action date for EB-5 China (both Non-Regional Center and Regional Center) will advance approximately two weeks to July 15, 2014, in December.
Family-Based Categories Movement in the family-based categories for December remains mostly steady due to greater visibility into demand, and thus, greater predictability. As with EB-3 Philippines, demand for FB-1 Philippines and FB-2B Philippines is increasing significantly and beyond expectations. Both categories will retrogress in December, with FB-1 Philippines retrogressing two years to January 1, 2005, and FB-2B Philippines retrogressing one year to July 1, 2006.
The following chart tells the story of the EB numbers in detail for December 2017:
A. APPLICATION FINAL ACTION DATES FOR EMPLOYMENT-BASED PREFERENCE CASES
| | World | China | El Salvador, Guatemala, Honduras | India | Mexico | Philippines |
| --- | --- | --- | --- | --- | --- | --- |
| 1st | Current | Current | Current | Current | Current | Current |
| 2nd | Current | 7-01-13 | Current | 11-01-08 | Current | Current |
| 3rd | Current | 3-08-14 | Current | 10-15-06 | Current | 1-15-16 |
| Unskilled | Current | 7-01-06 | Current | 10-15-06 | Current | 1-15-16 |
| 4th | Current | Current | 11-08-15 | Current | 4-22-16 | Current |
| 5th | Current | 7-15-14 | Current | Current | Current | Current |
B. DATES FOR FILING OF EMPLOYMENT-BASED VISA APPLICATIONS– These dates indicate when immigrant applicants can send adjustment of status applications without having to wait for their priority dates to become current.
| | World | China | El Salvador, Guatemala, Honduras | India | Mexico | Philippines |
| --- | --- | --- | --- | --- | --- | --- |
| 1st | Current | Current | Current | Current | Current | Current |
| 2nd | Current | 11-15-13 | Current | 2-08-09 | Current | Current |
| 3rd | Current | 9-01-15 | Current | 1-01-08 | Current | 8-01-16 |
| Unskilled | Current | 6-01-08 | Current | 1-01-08 | Current | 8-01-16 |
| 4th | Current | Current | 4-15-16 | Current | Current | Current |
| 5th | Current | 10-01-14 | Current | Current | Current | Current |
FAMILY-BASED CATEGORIES
Each of the worldwide family preference categories move forward in January between 4 and 6 weeks.
The family-based categories in the visa bulletin are as follows:

An applicant's priority date is the day that the government received the I-130 Petition. For more on family-based visas and how you can shorten your application time, see Attorney Shusterman's video near the top of this page.
VISA BULLETIN – FAMILY
All of the worldwide family-based categories advance in December between 1 and 5 weeks.
None of the Mexican family-based categories move forward by more than 2 weeks.
Two of the family-based categories for the Philippines retrogress significantly in December, F-1 by 2 years and F-2B by 5 months.
The following charts tell the story in detail:
A. APPLICATION FINAL ACTION DATES FOR FAMILY-SPONSORED PREFERENCE CASES–
| | World | China | India | Mexico | Philippines |
| --- | --- | --- | --- | --- | --- |
| 1st | 2-01-11 | 2-01-11 | 2-01-11 | 4-01-96 | 1-01-05 |
| 2A | 12-22-15 | 12-22-15 | 12-22-15 | 11-15-15 | 12-22-15 |
| 2B | 11-22-10 | 11-22-10 | 11-22-10 | 7-22-96 | 7-01-06 |
| 3rd | 9-08-05 | 9-08-05 | 9-08-05 | 5-22-95 | 3-08-95 |
| 4th | 6-08-04 | 6-08-04 | 11-22-03 | 10-08-97 | 8-01-94 |
B. DATES FOR FILING FAMILY-SPONSORED VISA APPLICATIONS– These dates indicate when immigrant applicants can send adjustment of status applications without having to wait for their priority dates to become current.
| | World | China | India | Mexico | Philippines |
| --- | --- | --- | --- | --- | --- |
| 1st | 1-01-12 | 1-01-12 | 1-01-12 | 11-01-96 | 10-01-07 |
| 2A | 11-01-16 | 11-01-16 | 11-01-16 | 11-01-16 | 11-01-16 |
| 2B | 9-01-11 | 9-01-11 | 9-01-11 | 1-01-97 | 9-01-07 |
| 3rd | 12-01-05 | 12-01-05 | 12-01-05 | 10-01-95 | 6-15-95 |
| 4th | 11-15-04 | 11-15-04 | 6-22-04 | 2-08-98 | 3-01-95 |
3. Immigration Government Processing Times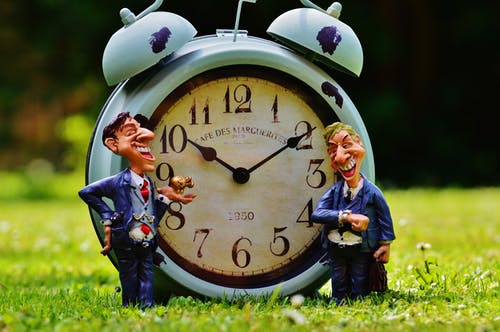 We link to the most recent immigration waiting times for each of the four USCIS Service Centers, the National Benefits Center and the Administrative Appeals Office. We also link to the processing times of all of the 83 USCIS District Offices and Sub-offices. We link to the Labor Department's page entitled "Processing dates for labor certification applications". Finally, we link to the State Department's "Visa Wait Times" page.
4. Success Story: Foreign Entrepreneur Gets Extraordinary Ability Green Card
Investors who are nationals of one of the 80+ countries which have a treaty of commerce and navigation with the US often get E-2 visas to come to the US and establish a business. The investor must be coming to the US to direct and develop the operations of an enterprise, or be actively involved in the process of investing a substantial amount of capital. After these persons have established successful businesses in the US, they often want to become green card holders. However, there is no clear path under the immigration laws to do so.
Mr. G, a successful entrepreneur with an E-2 visa, wanted a green card to enable him to stay in the US to continue leading his popular luxury car rental company. After meeting with several attorneys who advised him that he could not sponsor himself for a green card, he sought out the advice of Attorney Que Hirschi.
After carefully reviewing Mr. G's case, Attorney Hirschi recognized that he might qualify for a green card as a "person of extraordinary ability". A fast processing time window and the ability to "self-petition" would enable Mr. G to quickly obtain a green card.
To qualify for a green card as a person of extraordinary ability, a person must file Form I-140, Petition for Alien Worker, and provide documentation that demonstrates that he or she belongs to that "small percentage" of persons who have "risen to the very top of their field of endeavor."
In order to prove this, the immigration law provides 2 options: (1) an individual must have received a major one-time achievement award (i.e. Nobel Prize, Oscar, Pulitzer Prize, etc.) or (2) must meet 3 out of the 10 criteria.
These criteria can include membership in associations which require outstanding achievements of their members and published material in professional or major trade publications. We work with clients to demonstrate that they meet more than the minimum 3 criterion in order to increase their chances of approval.
As a founder and executive of celebrated telecommunications and automobile companies, Mr. G seemed to have a solid, straightforward petition. Since his E-2 visa was set to expire soon, Attorney Hirschi knew that he needed to include as much evidence as possible to ensure that Mr. G obtained an approval. However, the biggest challenge was in explaining the nature of Mr. G's luxury car rental company since it has a unique company model in a new industry. Mr. Hirschi described it in laymen's terms to make it easy to understand the nature of the business. He explained why Mr. G's presence in the US was crucial to his company's long-term success. He defined the industry, its metrics for success, and explained how Mr. G has been a successful pioneer according to those metrics. Additionally, he provided documentation for 4 of the 10 criterion to improve Mr. G's chances of qualifying as a person of extraordinary ability.
Since stories about Mr. G's extraordinary work at companies he founded abroad and in the US had been featured in popular trade journals, Mr. Hirschi submitted original and translated excerpts from ZDNet, Le Parisien, Autoweek, Los Angeles Times, Business Insider and US News & World Report. He also included supporting letters written by other top entrepreneurs and experts within these industries who explained how Mr. G's accomplishments had influenced their respective business practices. Additionally, he included a letter of recognition from the government of Mr. G's country as well as an invitation to serve as an expert adviser for a policy initiative based on his industry expertise. Finally, he submitted proof that Mr. G earned a significantly higher salary compared to others in his field by submitting median salary data from the US Bureau of Labor Statistics.
Attorney Hirschi submitted the I-140 together with an application for adjustment of status. The USCIS approved both applications and Mr. G received his green card in less than a year. He was able to continue directing his company without having to delay his expansion plans. Since then, his family has relocated with him to the US. He intends to expand his luxury car rental business to various states and help create jobs for American workers.
5. How a Person with TPS Can Get a Green Card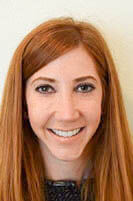 Attorney Jennifer Rozdzielski, Esq.
In the recent decision, Ramirez v Brown, 852 F.3d 954 (9th Cir. 2017), the 9th Circuit Court of Appeals provided that certain persons under Temporary Protected Status or TPS may be eligible to apply for adjustment of status to that of a lawful permanent resident in the United States.
Jesus Ramirez, who came to the United States from El Salvador in 1999, was granted TPS in 2001. In 2012, he married Barbara Lopez, a U.S. citizen, and the couple sought lawful permanent resident status for Ramirez. USCIS denied Mr. Ramirez's application for adjustment of status on the grounds that he did not enter the US lawfully. However, both the District Court and the 9th Circuit Court of Appeals held that he was eligible for adjustment of status because "an alien afforded TPS is deemed to be in lawful status as a nonimmigrant".
What is TPS?
TPS is a form of temporary immigration relief available to people from specific countries including El Salvador, Haiti, Honduras, Nepal, Nicaragua, Somalia, Sudan, South Sudan, Syria, and Yemen. Under TPS, citizens or nationals of these specified countries are provided both work authorization and temporary protection from removal. The US government can, however, terminate the protection at any time following a 60 days' notice.
Who is eligible for TPS?
To be eligible for TPS, you must:
• Be a national of a country designated for TPS, or a person without nationality who last habitually resided in the designated country;
• File your application during the open initial registration or re-registration period, or meet the requirements for late initial filing during any extension of your country's TPS designation;
• Have been continuously physically present in the US since the effective date of the most recent designation date of your country; and
• Have been continuously residing in the US since the date specified for your country.
Those with TPS are required to re-register every other year. Persons are not eligible for TPS who have been convicted of any felony or two or more misdemeanors, or are subject to any mandatory asylum bars such as persecution of others or engaging in terrorist activity.
How can a Person with TPS Apply for Adjustment of Status?
Generally, individuals can only apply for lawful permanent residence when he or she has been "inspected, admitted or paroled" into the US and has an immigrant visa immediately available.
Those who entered without inspection are not eligible to receive lawful permanent residence in the US. Usually an admission is deemed to occur at a border with some type of valid visa.
However, under Ramirez v. Brown, individuals who entered the US without inspection, and who were subsequently granted TPS, may now be eligible for adjustment of status based on an immediate relative petition. The 9th Circuit found that TPS is considered an "admission" as required for adjustment of status. Currently only the 9th and the 6th Circuits allow persons with TPS to adjust their status in the US. Therefore, persons with TPS who reside in the following states may benefit from these decisions: California, Arizona, Alaska, Nevada, Oregon, Washington, Idaho, Montana, Hawaii, Michigan, Ohio, Kentucky and Tennessee.
It should be noted that the 11th Circuit Court of Appeals has taken a contrary position to that of the 6th and 9th Circuit. Therefore, persons with TPS who entered the US without inspection may not adjust their status to permanent residents of the US if they reside in Alabama, Georgia or Florida.
As an alternative avenue to adjustment of status, persons with TPS may apply for advanced parole and reenter the United States lawfully. Advance parole may cure a prior entry without inspection. This may be the best option for those who do not have an immediate relative or live outside of the 6th and 9th Circuits.
Persons with TPS who qualify for adjustment of status may want to take action soon since the future of TPS is uncertain. The Trump administration is already ending TPS for persons from certain countries. Further, since there is a circuit court split over whether a TPS grant is an admission, the issue may reach the US Supreme Court and who knows which way the Court would rule on this issue.
6. Immigration Trivia Quiz



7. Ask Mr. Shusterman: Overturning a Deportation Order for a Convicted LPR

In Esquivel-Quintana v. Sessions, the Supreme Court unanimously ruled in favor of a lawful permanent resident who was ordered deported for having consensual sex with his 16-year-old girlfriend.

Juan Esquivel-Quintana, who was born in Mexico, became a lawful permanent resident (LPR) of the US in 2002 at the age of 12, immigrating together with his parents and siblings.

In 2009, at the age of 21, he pled guilty to statutory rape in California for having "sexual intercourse with a minor who is more than three years younger than the perpetrator". He was sentenced to 90 days in jail.

At the time of his plea, the US Court of Appeals for the 9th Circuit which has jurisdiction over California held that a conviction under California Penal Code §261.5(c) does not categorically constitute sexual abuse of a minor based on the federal definition in 18 U.S.C. §2243, which applies only when the younger participant is under age 16.

After completing his sentence, Mr. Esquivel-Quintana moved to Michigan which is not under the jurisdiction of the 9th Circuit Court of Appeals.

The Department of Homeland Security (DHS) initiated deportation proceedings against him, alleging his crime constituted the "aggravated felony" of "sexual abuse of a minor" under the Immigration and Nationality Act.

An Immigration Judge there found that the California conviction qualified categorically as a "sexual abuse of a minor" aggravated felony even though the California offense covered conduct that would not have constituted a crime under federal and most states' statutory rape laws. The Judge ordered Mr. Esquivel-Quintana to be deported based on his conviction. The Board of Immigration Appeals (BIA) affirmed the Judge's order. In a split decision, the US Court of Appeals for the 6th Circuit rejected his appeal.

Mr. Esquivel-Quintana appealed his deportation order to the US Supreme Court which held unanimously that he was not deportable from the US.

Justice Clarence Thomas, writing for the majority, found that "absent some special relationship of trust, consensual sexual conduct involving a younger partner who is at least 16 years of age does not qualify as sexual abuse of a minor under the INA, regardless of the age differential between the two participants."

8. Shusterman's Upcoming Immigration Seminars

Santa Barbara Payroll Association
Santa Barbara, California
March 22, 2018

Federal Bar Association
Immigration Law Conference
Memphis, Tennessee
May 18-19, 2018

American Immigration Lawyers Association
AILA Annual Conference
San Francisco, California
June 13-16, 2018

Professionals in Human Resources Association (PIHRA)
Ventura, California
June 21, 2018

9. Jobs & Green Cards for RNs & MedTechs – Free Legal Help!

Are you a Registered Nurse or a Medical Technologist who is looking for a job in the US?

What if you could find a job, a work visa, and green cards for you and your family to live in the US? And what if the cost to you for all of this was zero dollars?

Hard to believe? Let me explain:

Our law firm represents over 100 hospitals across the country, and the nurse shortage in the US is coming back.

Our hospitals are in need of hundreds of RNs as well as Medical Technologists and other healthcare professionals. They are looking for both US and foreign-born RNs, and they will pay all of our attorneys' fees, USCIS filing fees and more!

We have a video and a web page for those who are interested in applying for employment and sponsorship.

If you are a foreign nurse or a medical technologist and need a job in the US and the job requires a work visa and/or green card, please do the following:

Send an e-mail message to egarcia@shusterman.com

In your message, please provide the following information:

1. Have you passed the NCLEX exam?
2. Do you have a current RN license in the US? If so, from what state(s)?
3. Have you taken and passed the IELTS or TOEFL exam?
4. Do you have a valid VisaScreen certificate?
5. Do you have any immediate family members accompanying you to the United States (spouse and children)?
6. Have you ever been petitioned by any US sponsor and hold an old priority date? If so, what is your priority date?
7. If you are present in the US, what is your current immigration status?
8. What is your RN background (area of expertise)?
9. What is your country of birth?
10. What is your country of citizenship?
11. What is your phone number?

If you are a CLS, please amend the above questions accordingly.

We will forward your response to our hospitals, and if they are interested, they will contact you. Please do not contact our law firm until after you hear from one of our hospitals.

We look forward to helping you!

10. Winner for Our October 2017 Immigration Trivia Quiz

Quiz Removed

Below are the answers:

| | Singer/Songwriter | Country of Origin | Example of a Hit Song |
| --- | --- | --- | --- |
| 1. | Leonard Norman Cohen | Canada | Hallelujah |
| 2. | Sia | Australia | Chandelier |
| 3. | Serj Tankian | Lebanon | The Unthinking Majority |

Along with these answers, John sent us the following message:

"Long time reader of Shusterman's Immigration Update, Born in Bermuda, raised and naturalized in Canada, emigrated to US in 1997. Green card status granted in 2007, US citizenship granted in 2014."

Thank you for your continued interest, Mr. Gill and congratulations on winning the Immigration Quiz!

Carl Shusterman
Certified Specialist in Immigration Law, State Bar of California
Immigration and Naturalization Service (INS) Attorney (1976-82)
Member of AILA Board of Governors (1988-97)
Law Offices of Carl Shusterman, 600 Wilshire Blvd., Suite 1550
Los Angeles, CA 90017
Phone: (213) 623-4592 x0, Fax: (213) 623-3720

"We are a nation of immigrants. It is immigrants who brought to this land the skills of their hands and brains to make it a beacon of opportunity and of hope for all men."
– Herbert H. Leman
Testifying Before the House Subcommittee on Immigration and Naturalization

Shustermans Immigration Update December 2017 – Quick Links

About Us
Back Issues of Our Newsletter
Citizenship
Client Testimonials
EB-5 Investors
Forms Download
Green Cards
Job Search
PERM
Processing Times
Schedule a Legal Consultation
Subscribe to Our Newsletter
Success Stories
Temporary Visas
Visa Bulletin

November 27, 2017