Volume Sixteen, Number One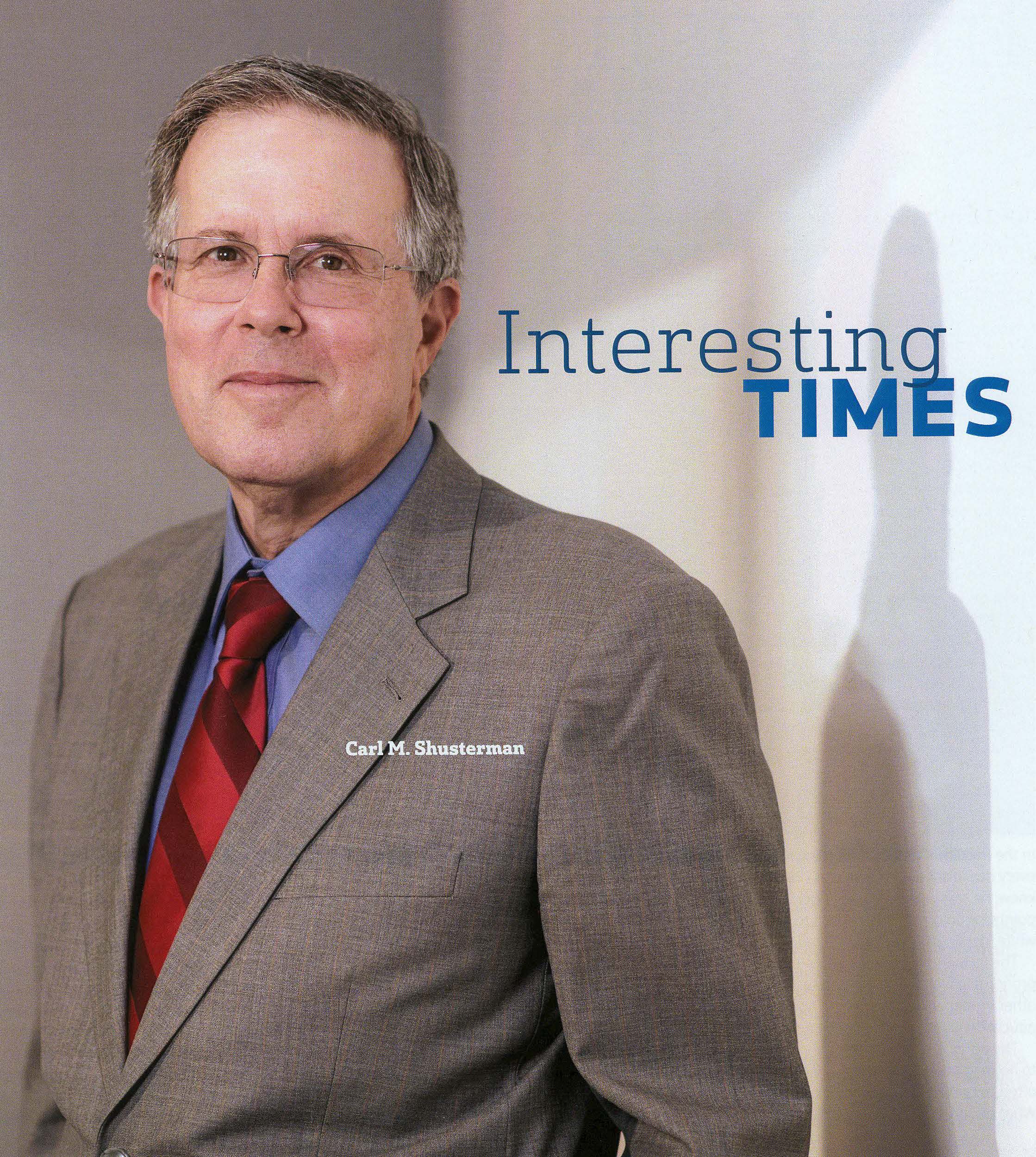 Special Message: With increased privacy and security concerns around the inbox, mostly due to viruses and spam, delivering our monthly newsletter to your e-mail address presents many challenges. Sometimes you don't receive our newsletter. However, if you add our e-mail address to your address book or safe list, this should insure that our newsletter will not end up in your junk mail.
SHUSTERMAN'S IMMIGRATION UPDATE is the Web's most populare-mail newsletter regarding U.S. immigration laws and procedures with over 40,000 subscribers located in more than 150 countries. It is written by a former INS Trial Attorney (1976-82) with over 30 years of experience practicing immigration law.
Published by the Law Offices of Carl Shusterman, 600 Wilshire Boulevard, Suite 1550, Los Angeles, California, 90017. Phone: (213) 623-4592 x0
Join our 60,000 readers in 150 countries by subscribing to our free, monthly e-mail newsletter, SHUSTERMAN'S IMMIGRATION UPDATE.
Join our new Immigration Facebook Page and receive daily updates on the latest events and stories regarding immigration laws and policies.
Follow our free weekly Blog Posts commenting on the latest developments in the immigration world.
Subscribe to receive our free "How-To" Immigration Videos.
Disclaimer: This newsletter is not intended to establish an attorney-client relationship. All information contained in this newsletter is generalized. Any reliance on information contained herein is taken at your own risk.
Client Reviews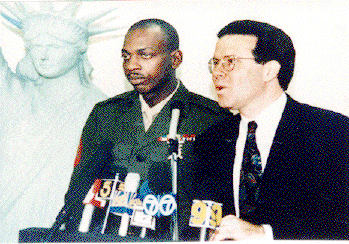 Know Their Job Well And Perform It Flawlessly
"Don't do the mistake we did and try to save few bucks going with nonprofessionals and sole practitioners! It will end up not only costing you much more in the long run, but also putting your status in jeopardy which can have a priceless impact. It is one of the most important steps in your life."
- Sgt. Danny Lightfoot, Los Angeles, California
Read More Reviews
Zoom Consultations Available!
Newsletter US Immigration Update January 2011
TABLE OF CONTENTS:
1. Visa Bulletin for January 2011 – The Great Family Retrogression
2. How Will the New Congress Change the Immigration Laws?
3. Schedule of Shusterman's Upcoming Immigration Law Seminars
4. Persons in Removal Proceedings have a Right to Their A-Files
5. Success Story: Using Section 245i to Help a Client Avoid Deportation
6. Immigration Trivia Quiz: Immigrant Philanthropists – Making a Difference
7. Ask Mr. Shusterman: Can I "Moonlight" on an H-1B Visa?
8. Immigration Government Processing Times
9. What is a National Interest Waiver and How can it Help me Obtain a Green Card?
10. Winner of our November 2010 Immigration Trivia Quiz
NEWS FLASHES:
Blog – Our weekly blog is entitled "Nation of Immigrants". Read our blog, which deals with current immigration issues, and you can sign-on as a follower of our blog. We welcome your comments!
Free Legal Consultation – Our new Immigration Facebook page now has over 1,000 persons participating. We are in the process of selecting a winner for a free legal consultation. Join the immigration conversation with us on Facebook.
H-1B Cap Update – The Masters Cap is close to being reached and we expect that the General Cap will be reached within the next few weeks. If you want to qualify for H-1B status, it's now or never (Maybe "never" is too strong a word since the new filing season for H-1Bs begins on April 1st). See our tables and charts tracking both the General Cap (65,000) and the Masters Cap (20,000).
Immigration "How-To" Videos – Our 30 "How-To" Immigration Videos have been seen almost 140,000 times. Subjects include how to obtain a green card, how to become a U.S. citizen and how to win your case in immigration court. Our video "Green Cards through Marriage" has been viewed over 55,000 times. Take advantage of this free resource.
Private Immigration Bills – On December 15, the House of Representatives, on a bipartisan basis, passed two different private bills for immigrants. The Senate has already passed these bills. These are the first immigration private bills to have been approved by Congress since 2004.
Somalia TPS – The Department of Homeland Security (DHS) extended Temporary Protected Status (TPS) for 18 additional months, through September 17, 2012, to eligible nationals of Somalia and people having no nationality who last habitually resided in Somalia.
Web Site Redesign – After 15 years of being the webmaster of one of the world's ugliest (but, I hope, informative) websites, I have had our website redesigned. Over 1,000 pages have been transferred to the new site. The new website will not only be more pleasing to the eye, but we hope that it will be even more helpful to our readers. The new site will go online within the next few weeks.
1. Visa Bulletin for January 2011 – The Great Family Retrogression
It's been several years since the employment-based preference categories developed huge backlogs. However, no one was prepared for the announcement from the State Department that most of the family-based categories would retrogress between one and three years beginning in January 2011.
Consider the worldwide categories: On January 1st, the 1st preference category (unmarried sons and daughters of U.S. citizens) went from a 5-year to a 6-year wait. The story is much, much worse in the 2A category (spouses and children of permanent residents) where the wait expanded from a mere 4 months to 3 years, a 9-fold increase. In the already beleaguered 2B category (adult sons and daughters of permanent residents), the wait increased from 5 1/2 to nearly 8 years. For married sons and daughters of U.S. citizens (3rd preference category), the numbers retrogressed 6 months, while for the brothers and sisters of U.S. citizens (4th preference category), the waiting times remain roughly the same.
What does the State Department have to say about all of this:
"As reported in the December Visa Bulletin (number 27), the cut-off dates for most family preference categories advanced at a very rapid pace during the past two years. Those movements have resulted in a dramatic increase in the level of applicant demand received in recent months. This has required the retrogression of many Family preference cut-off dates for January in an effort to hold number use within the various numerical limits. Further retrogressions cannot be ruled out should demand continue at the current levels" (emphasis added).
If you are one of the large number of persons negatively affected by these changes, you can console yourself by thanking God that you were not born in either Mexico or the Philippines, where the waiting times are considerably longer. If you are a permanent resident and wish to sponsor your husband or wife who was born in Mexico, be prepared to be separated for nearly 6 years. For Filipinos, most of the waiting times for family members range between 12 to 23 years.
There is no similar retrogression in the employment-based categories om January, probably because the U.S. economy is stagnant, and employers are sponsoring very few foreign-born workers. In any case, the waiting times are already at record highs in the 3rd preference category (professionals, skilled and unskilled workers), particularly if you were born in mainland China or India. In fact, the waiting times in the 2nd preference category (persons with advanced degrees) are a disaster if you were born in either of these two populous countries.
The January 2011 visa numbers are recorded in the tables below:
FAMILY CATEGORIES
| Categories | Worldwide | Dominican Republic | Mexico | Philippines |
| --- | --- | --- | --- | --- |
| 1st | 1-01-05 | 1-01-05 | 1-08-93 | 6-01-94 |
| 2A | 1-01-08 | 1-01-08 | 4-01-05 | 1-01-08 |
| 2B | 4-15-03 | 3-01-02 | 6-22-92 | 5-15-99 |
| 3rd | 1-01-01 | 1-01-01 | 10-22-92 | 10-22-91 |
| 4th | 1-01-02 | 1-01-02 | 12-22-95 | 1-01-88 |
EMPLOYMENT CATEGORIES
| Categories | Worldwide | China (PRC) | India | Mexico | Philippines |
| --- | --- | --- | --- | --- | --- |
| 1st | Current | Current | Current | Current | Current |
| 2nd | Current | 6-22-06 | 5-8-06 | Current | Current |
| 3rd | 3-22-05 | 12-15-03 | 2-01-02 | 4-15-03 | 3-22-05 |
| Unskilled | 4-22-03 | 4-22-03 | 2-01-02 | 4-15-03 | 4-22-03 |
| 4th | Current | Current | Current | Current | Current |
| Religious | Current | Current | Current | Current | Current |
| 5th | Current | Current | Current | Current | Current |
This month's retrogression in visa numbers provides a golden opportunity for the next Congress to ease immigration restrictions which divide families and prevent legal workers from becoming permanent residents, often solely because of their country of birth.
Will the Congress be more sympathetic to legal immigrants who remain separated from their spouses and parents for years simply because they are abiding by the rules? Perhaps, but I for one am not holding my breath.
2. How Will the New Congress Change the Immigration Laws?
Immigration legislation in Congress ended on a sour note in 2010. The DREAM Act, after narrowly passing in the House of Representatives, failed to get the necessary 60 votes in the Senate required to overcome a threatened GOP filibuster. Comprehensive immigration reform never even came to a vote in the last Congress.
What will the outlook be for immigration legislation in the 112th Congress which convenes beginning on January 3, 2011?
The biggest change will be in the House of Representatives where the majority, and the committee chairmanships, will change from Democrats to Republicans.
Representative Lamar Smith
The new Chairman of the House Judiciary Committee will be Representative Lamar Smith (R-TX). On December 9th, Rep. Smith outlined his priorities for immigration policy as follows:
"The enforcement of our immigration laws is critical to the security and prosperity of our state and nation. The House Judiciary Committee should enact policies that will better secure our borders and discourage illegal immigration, human smuggling and drug trafficking.
"In the past five years, more than 28,000 people have been killed along the border because of drug-related violence. That includes more than 1,000 law enforcement personnel who have died.
"Without increased border security, we risk letting drug-related violence spill over the border. American citizens should not have to fear for their lives on U.S. soil. If the federal government enforced its immigration laws, we could better secure the border and better protect U.S. residents.
"Texans also should not have to compete with illegal immigrants for scarce jobs.
"According to the U.S. Bureau of Labor Statistics, one million citizens and legal immigrants currently are looking for work in Texas. At the same time, according to a 2010 Pew Hispanic Center study, there are one million illegal immigrants working or looking for work in Texas. That is unfair to legal workers.
"Worksite enforcement efforts have fallen dramatically since President Obama took office–administrative arrests are down 79 percent from 2008, criminal arrests are down 62 percent, and convictions are down 70 percent. That means it is easier for illegal immigrants to keep jobs that rightly belong to U.S. citizens.
We could free up millions of jobs for Americans and legal immigrants if we enforced our immigration laws against illegal workers…"
Rep. Smith supports:

State and Local Enforcement of Federal Immigration Laws (H.R. 4471)
Mandatory E-Verify on Employers (H. Res. 1026)
End to Birthright U.S. Citizenship (H.R. 1868)
He is a staunch opponent of Comprehensive Immigration Reform and the DREAM Act both of which he refers to as "amnesty". In 1996, he unsuccessfully attempted to greatly reduce the number of legal immigrants to the U.S. He was the chief architect of the Illegal Immigration Reform and Immigrant Responsibility Act of 1996, a law which imposes penalties on immigrant families and strips thousands of immigrants of their ability to appeal the decisions of the USCIS and the BIA to the Federal Courts.
Where does Rep. Smith stand on legal immigration?
He has voted against increasing the number of employment-based immigrant visas. He believes that the number of refugees admitted to the U.S. is too large, and he opposes the visa lottery.
Representative Steve King
The person likely to become the Chairman of the House Immigration Subcommittee is an immigration restrictionist with enforcement-only voting record.
"Immigrants have made, and will continue to make, a valuable contribution to our nation. I will work to develop an  immigration policy that aids in  the assimilation of newcomers by ensuring that the United States does not admit more immigrants than it can reasonably accommodate. Assimilation is valuable to immigrants who benefit from our shared American culture of personal responsibility, freedom, and patriotism. The values shared by our civilization, founded on a heritage of western civilization, religious freedom and free enterprise capitalism, serve immigrants and native-born alike. I am concerned that the recent rise in immigration levels in this country will make it difficult for newcomers to assimilate and find jobs. We must ensure cultural continuity for our great nation."
Conclusion
So, should immigrants and their advocates give up on the idea that any positive immigration legislation will be signed into law during the next two years?
Not so fast.
Members of Congress, whatever their ideology, must represent the interests of their constituents.
You may be surprised to learn that Rep. Smith once voted to increase the H-1B cap. Of course, one of the largest computer companies in the world has a plant located in his district.
When Rep. Bobby Rush (D-Il), a former Black Panther from the south side of Chicago, pushed for a special bill to allow a hospital in his poverty-ridden district to employ foreign-born nurses, Rep. Smith agreed to co-sponsor a bill with him which created the H-1C program for RNs. And although only a handful of hospitals across the country met the law's strict criteria, some of the qualifying hospitals are located in Rep. Smith's district.
And when a hospital in his district desperately needed to hire a Canadian physician, Rep. Smith introduced an amendment to the immigration laws in 1991 which lifted the ban on foreign-born physicians being able to qualify for H-1B visas.
So, perhaps the door is not completely closed to any positive immigration legislation in 2011 and 2012.
Time will tell.
3. Schedule of Shusterman's Upcoming Immigration Law Seminars
Professionals in Human Resource Association (PIHRA)
24th Annual Legal Update
Topic: "Immigration: What HR Professionals Need to Know"Monday, January 24th
Doubletree Hotel Ontario Airport
222 N. Vineyard Ave.
Ontario, CA 91764
9:30amTuesday, January 25th
Sheraton Universal Hotel
333 Universal Hollywood Dr.
Universal City, CA 91608
9:30amThursday, January 27th
Crowne Plaza Hotel
12021 Harbor Blvd.
Garden Grove, CA 92840
9:30am
Beverly Hills Bar Association
Beverly Hills, California
January 27, 2011
Topic: "Social Media for Attorneys"
Immigration Boot Camp
Pincus International
Los Angeles, California
March 4, 2011
My Topics: (1) Obtaining Permanent Residence, (2) U.S. Citizenship
AILA Annual Conference on Immigration Law
American Immigration Lawyers Association
San Diego, California
June 15-18, 2011
Discussion Leader: "Child Status Protection Act"
4. Persons in Removal Proceedings have a Right to Their A-Files
On November 10, the U.S. Court of Appeals for Ninth Circuit held, in Sazar Dent v. Holder, that a person in removal/deportation proceedings has a right to receive a copy of his administrative file.
The case involves a man born in Honduras who was brought to the U.S. as a child by an American woman, and who was later adopted by her. When the government tried to deport him for a criminal conviction, he argued that he was an American citizen by virtue of his adoption. The Immigration Judge and the BIA both agreed that he had been adopted, but found that he had failed to prove that his adoptive mother was a U.S. citizen by birth.
When he departed and re-entered the U.S., the government charged him criminally for re-entering the U.S. illegally after being ordered deported. However, they dropped the criminal case after it was demonstrated that he was never served with the BIA's order. During these criminal proceedings, he learned that his administrative file ("A-file") contained information about both his adoption and his mother's citizenship status.
Documents present in his A-file which were not given to him included a naturalization application that his adopted mother had submitted on his behalf in 1982, and a copy of an Application to File Petition for Naturalization that he had submitted in 1986. Neither the IJ nor the BIA was aware of these documents when they issued their decisions ordering him removed from the U.S.
The Court held as follows:
"Dent argues that because he was not provided with the documents in his A-file, he was denied an opportunity to fully and fairly litigate his removal and defensive citizenship claim. We agree."
The Court went on to hold more generally that, under 8 U.S.C. 1229a(c)(2)(B), "Congress has provided that to meet his burden of proof in removal proceedings, 'the alien shall have access' to his entry document 'and any other records and documents, not considered by the Attorney General to be confidential, pertaining to the alien's admission or presence in the United States."
The Court rejected the government's contention that to obtain a copy of his A-file, a person in removal proceedings is required to file an application under the Freedom of Information Act (FOIA) stating that "aliens in removal proceedings might not get responses to their FOIA requests before they were removed."
Will the government now provide each respondent in removal proceedings with a copy of his or her A-file? We'll believe it only after we see it!
5. Success Story: Using Section 245i to Help a Client Avoid Deportation
When people contact my office with an immigration problem, we first direct them to our intake questionnaire, where we ask them to fill in family, immigration and criminal history. The form is quite exhaustive, and apparently, exhausting. We receive a lot of complaints from potential clients who do not want to take the half hour or so to ensure that we are fully informed of the details of their case. I usually explain the policy, like I do in "A Good Attorney Asks a Lot of Questions," published in Bender's Immigration Bulletin of February 2010, as well as the "Ask Mr. Shusterman" of my April 2010 newsletter. Sometimes the smallest details that may appear insignificant to a client could make or break their immigration case.
Consider Ms. Bulayo (her name has been changed for her privacy), a Filipino nurse who came to us with a Notice to Appear – the first step in removal proceedings. She had not maintained her legal status while she waited for her employer to file her I-140. Ms. Bulayo's previous attorney neglected to caution her of the danger of losing status for more than the 180-day grace period allowed for employment based petitions under 245(k). In fact, Ms. Bulayo did not recall ever speaking to the attorney, but only with paralegals and legal assistants.
Ms. Bulayo filed an application for adjustment of status based on her employer's I-140, and was under the impression that things would go smoothly. She was dismayed when her application was denied by the USCIS and she was referred to the Immigration Court.
When I interviewed Ms. Bulayo about her family and immigration history as I always do during initial consultations, I ascertained that she qualified for Section 245(i), a provision that allows immigrants to adjust their status in the United States even if they have failed to maintain lawful status.
Section 245(i) is an important provision of the immigration laws. Now defunct, it provides individuals who have overstayed their visas, worked without authorization, or even entered without inspection, with a means to adjust their status in the United States despite these violations. An individual qualifies for the benefits of 245(i) if a family member or employer filed an immigrant visa petition or a labor certification for them on or before April 30, 2001, with some caveats.
Persons qualified under Section 245(i), may adjust their status, provided they pay a $1,000 penalty fee. Without this provision, a person would usually have to return to their home country to apply for an immigrant visa, which typically makes them subject to a 10-year bar before they are able to return to the U.S.
Unfortunately, Ms. Bulayo's previous attorney did not ask her about any prior family-based petitions which may have been filed on her behalf. It turned out that in 1988 an aunt petitioned for Ms. Bulayo's mother when Ms. Bulayo was still unmarried and under the age of 21. Thus, Ms. Bulayo was a derivative beneficiary of her aunt's petition.
Even though Ms. Bulayo subsequently "aged-out" of her aunt's petition, it still qualified her for the benefits of section 245(i). Although she was applying for adjustment of status based on her employer's I-140 petition, this 1988 family- based petition qualified her for the benefits of section 245(i). Ms. Bulayo knew about the I-130 petition filed in 1988, but because she had aged-out long ago she never thought it could be of use to her.
By the time she came to us, it was too late for her case to be approved by the USCIS. Thankfully, the Immigration Judge also has authority to grant an application for adjustment of status. Attorney Amy Prokop of our firm litigated her case and was able to obtain continuances so that they could delay the case until her priority date became current.
Just last month Ms. Bulayo's case was approved. If her prior attorney had simply asked whether anyone ever petitioned for her or her family before April 30, 2001, she could have avoided the denial of her application by USCIS and the subsequent two and a half years in immigration court.
Because of cases like this, we at the Law Offices of Carl Shusterman like to ask a lot of questions. Even if the questions might seem arbitrary or irrelevant, they are sometimes the key to a successful outcome.
Read more of our Immigration Success Stories.
6. Immigration Trivia Quiz:
Quiz Removed.
7. Ask Mr. Shusterman: Can I "Moonlight" on an H-1B Visa?
If you are an H-1B worker, you should know that you are only authorized by the U.S. Citizenship & Immigration Services (USCIS) to work for the company that sponsored you for your H-1B petition. Any gainful employment outside this company is prohibited and is considered a violation of your legal non-immigrant status. However, if you are offered a part-time job in addition to your H-1B employment, do you have to refuse?
You may not have to pass on this offer if the part-time employment you are considering is in a specialty occupation. If so, applying for a concurrent H-1B petition is an option for you. Although a concurrent H-1B petition is not limited to part-time employment it is more realistic to hold one full-time job and a second part-time job than two full-time jobs at the same time. USCIS will keep this in mind when adjudicating your concurrent H-1B petition.
So, what exactly is a concurrent H-1B petition? Well, processing a concurrent H-1B petition is no different from processing a regular H-1B petition in that the same requirements and standards apply and have to be met. The offered position must be an occupation which requires a minimum of a bachelor's degree or its foreign equivalent; the offered wage must meet or (even better for you) exceed the prevailing wage for the occupation; and, you must possess the necessary education or its equivalent to qualify for the position.
When filing your concurrent H-1B petition, it is important for your immigration attorney to identify to the USCIS that the H-1B petition being filed on your behalf is for concurrent employment. Once your concurrent H-1B petition has been filed with USCIS you should get a decision in about three to four months. Of course, as with any regular H-1B petition, premium processing service is also available. However, why pay USCIS an extra $1,225 in filing fees when it is not really necessary? You do not have to wait for the USCIS to approve the concurrent H-1B petition before you start working with the second company. Since you are already in H-1B status, you benefit from the H-1B portability rule and you can start working for the second company as soon as your concurrent H-1B petition has been received by USCIS.
If you obtained your current H-1B status through a cap-exempt employer, another benefit to processing a concurrent H-1B petition is that your part-time employment may be with a cap-subject employer. Having a cap-subject employer means that the concurrent H-1B petition will be filed under the H-1B cap and you will be counted towards the cap. So, should you later decide to change employers you will no longer have to worry about being subject to the H-1B cap. This is an important consideration especially if the economy starts picking up and more employers start filing for H-1B petitions.
Although concurrent H-1B petitions are available to all who qualify for this option, it is most often utilized by physicians, software consultants and allied healthcare professionals. If you find yourself in a position to accept part-time employment, call your immigration lawyer to determine if you qualify for concurrent H-1B employment.
Do you have immigration questions of general interest to our readers? Send them to
If your question is neither short nor general, please schedule a 30-minute legal consultation with me.
8. Immigration Government Processing Times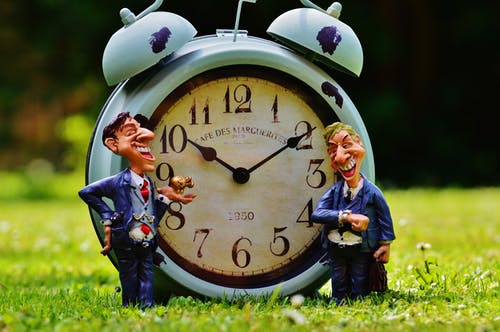 We link to the most recent immigration waiting times for each of the four USCIS Service Centers, the National Benefits Center and the Administrative Appeals Office. We also link to the processing times of all of the 83 USCIS District Offices and Sub-offices. We link to the Labor Department's page entitled "Processing dates for labor certification applications". Finally, we link to the State Department's "Visa Wait Times" page.
9. What is a National Interest Waiver and How can it Help me Obtain a Green Card?
A National Interest Waiver, (NIW) is an employment-based second preference immigration petition. Normally, those who qualify for the second employment-based category (EB-2) for workers holding advanced degrees, are subject to the labor certification requirement, which, while designed to protect the legal resident workforce from competition, involves several extra "hoops" for you to jump through. However, an exception exists if your employment is in the national interest. If so, you may submit an Immigrant Visa Petition (I-140) without undergoing a labor certification process. An NIW expedites the employment-based immigration process.
What are the requirements for filing a National Interest Waiver?
You must fulfill the basic requirement for the EB-2 category: possession of a Master's degree or a Bachelor's degree plus five years of progressive experience related to the position. In addition to this, the USCIS is rather selective. From a 1998 decision entitled New York State Department of Transportation, the agency imposed very restrictive criteria for obtaining National Interest Waivers.
The factors taken into consideration are:
Whether the individual seeks to work in an area of "substantial intrinsic merit";
Whether the benefit of the proposed activity "will be national" in scope; and
Whether the national interest would be adversely affected if a labor certification were required.
The third requirement listed is the most difficult to prove. It needs to be demonstrated that when a person is particularly distinguished in his or her field, the PERM process (labor certification) may be contrary to the national interest.
Since the PERM process requires an employer to prove that they tried and were unable to find a US worker to fill the position, if there is a willing U.S. worker who meets the minimum qualifications for the job, a PERM application may not be approved. However, the USCIS also recognizes that the PERM process may present unnecessary roadblocks in certain circumstances. For instance, if a distinguished scientist is working on a cure to a disease, it would be contrary to the national interest for the employer to replace the scientist with a minimally-qualified US worker. In these kinds of special circumstances, a foreign national can apply for an NIW, allowing the employer to bypass the PERM process.
All National Interest Waiver applicants must show that, if granted a green card, they will substantially and prospectively benefit the national economy, cultural or educational interest or welfare of the United States. The applicant must demonstrate that he or she will continue to work in his field of expertise. Further, an NIW petition must clearly show that the person's past record would benefit our country's national interest. Recommendation letters testifying to the foreign national's unique skills, experience, knowledge and expertise are required.
What are the advantages of applying for a National Interest Waiver?
There are two main advantages of the National Interest Waiver petition:
No need for Labor Certification:The Labor Certification under PERM may be a long process taking anywhere around 2 months to 2 years. Therefore, bypassing the Labor Certification process is a great advantage of the NIW petition. Also, many employers are reluctant to sponsor a foreign employee's green card application, and this is especially true during the present economic recession. In such a situation, an employer may not want to begin a Labor Certification process, and an alien cannot apply for a Labor Certification without an employer's sponsorship.
No need for an Employer to Submit an NIW petition: A foreign national applicant can self-petition for the NIW, which means that the applicant does not need a specific U.S. employer's sponsorship or even a job offer for his or her green card application.
These advantages can make the NIW immigration process relatively easy. With the convenience of the self-petition and without the stress of the labor certification, the NIW petition is an ideal way to immigrate, but only if you can prove that your work will benefit the national interest.
10. Winner of our November 2010 Immigration Trivia Quiz
Quiz Removed.
Carl Shusterman
Certified Specialist in Immigration Law, State Bar of California (1988 – present)
Former U.S. Immigration & Naturalization Service Trial Attorney (1976-82)
Board of Governors, American Immigration Lawyers Association (1988-97)
Phone: (213) 623-4592 Fax: (213) 623-3720
Law Offices of Carl Shusterman, 600 Wilshire Blvd., Suite 1550
Los Angeles, California 90017
Newsletter US Immigration Update January 2011 – Quick Links
Back Issues of Our Newsletter
Citizenship
Client Testimonials
Forms Download
Green Cards
Job Search
PERM
Processing Times
Schedule a Legal Consultation
Search Our Site
Subscribe to Our Newsletter
Success Stories
Temporary Visas
Visa Bulletin
January 3, 2011