Volume Twelve, Number Five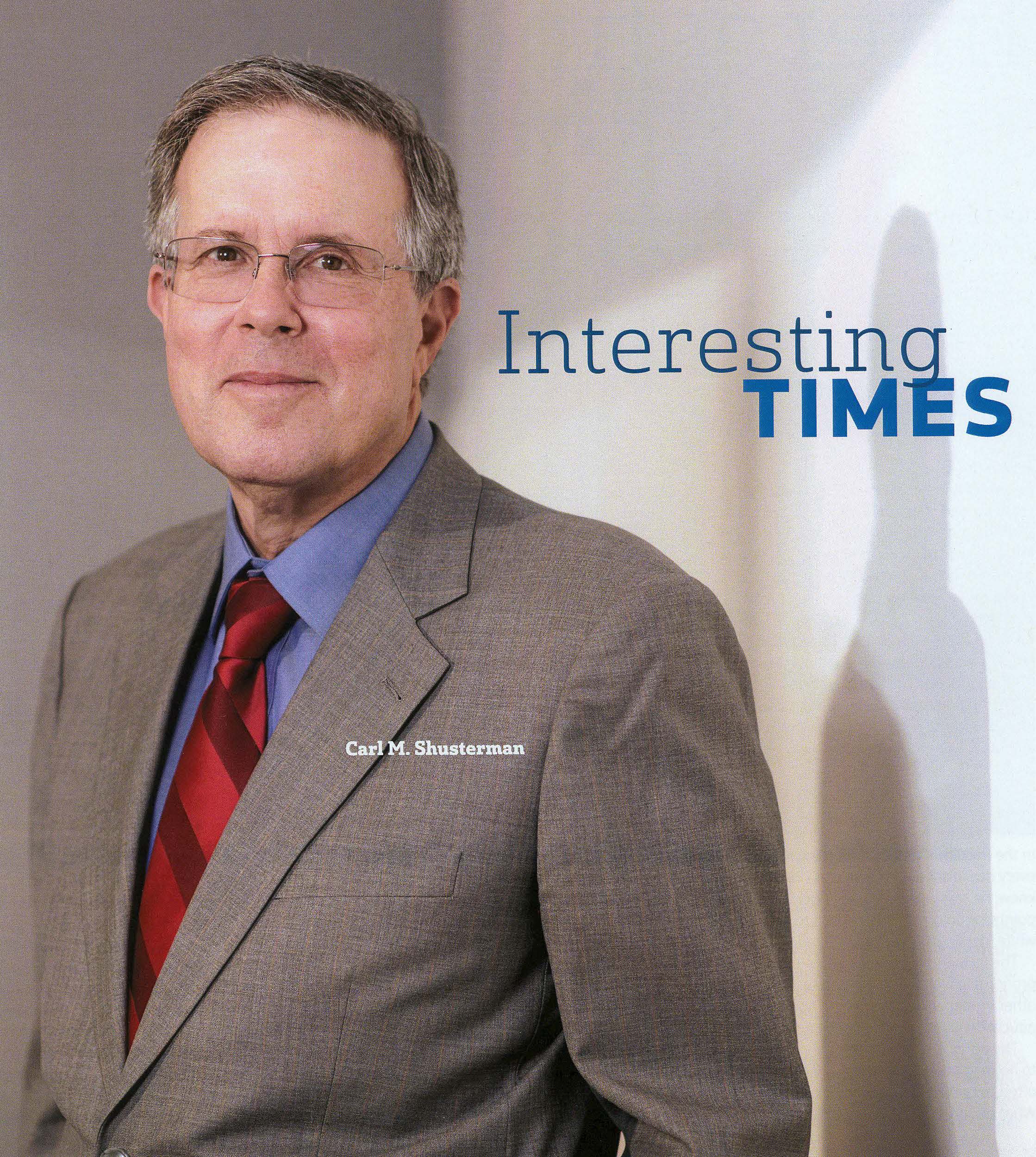 SHUSTERMAN'S IMMIGRATION UPDATE is the Web's most popular e-mail newsletter regarding U.S. immigration laws and procedures with over 40,000 subscribers located in more than 150 countries. It is written by a former INS Trial Attorney (1976-82) with over 30 years of experience practicing immigration law.
Published by the Law Offices of Carl Shusterman, 600 Wilshire Blvd, Suite 1550, Los Angeles, California, 90017. Phone: (213) 623-4592 x0.
Subscribe to our E-Mail Newsletter, join the conversation on our Immigration Facebook Page, follow our Blog Posts and subscribe to our "How-To" Immigration Videos.
Client Reviews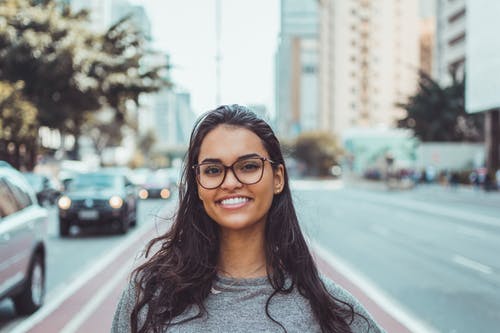 A Life Changing Law Firm
"My family and I were clients of Mr. Carl Shusterman and I can honestly say that he had a tremendous impact on our lives – a very positive one. Even when my parents had been denied and they had been told to pack and get out of this country, Mr. Shusterman rushed to find an alternative in order to ensure that my parents could stay."
- Diana Cabrera, Reno, Nevada
Read More Reviews
Zoom Consultations Available!
Newsletter US Immigration Update June 2007
TABLE OF CONTENTS:
NEWS FLASHES:
Immigrants' List– Now More than Ever!

Over the past month, over 50 persons have contributed, through our web site, more than $25,000 to Immigrants' List, the first and only pro- immigration political action committee for immigrants and their attorneys. The Senate resumes action on the pending immigration bill on June 4. Please join Immigrants' List now! You'll be glad you did!

See: https://secure.immigrantslist.org/page/contribute/shusterman (Link no longer operational)

Asylum: Refugee Roulette– Disparities in Asylum AdjudicationAre you afraid that if you returned to your homeland, you would be jailed and tortured? Than you would probably be interested in reading a new study which examines disparities in granting asylum applications. Three law professors studied 140,000 cases and came to some unsettling conclusions.Why is it that one Immigration Judge in Miami grants 88% of all asylum cases submitted by Columbians while another Judge in Miami grants only 5%? Why do San Francisco Judges grant 54% of all asylum applications while Judges in Atlanta grant only 12%?Isn't it the function of the Board of Immigration Appeals (BIA) to impose a common standard which must be followed by all Judges, from the most lenient to most hard-hearted? The study examined the 76,000 BIA decisions of asylum appeals from 1998 to 2005. Between 1998 and 2001 when Attorney General John Ashcroft purged the "liberal wing" of the BIA, the asylum approval rate for persons represented by attorneys was 43%. By 2005, this rate had fallen to 13%These statistics are troubling. The professors' article will appear in the Stanford Law Review later this year. However, you can read a draft copy of the article at
DOL Issues Regulations Which May Eliminate Many PERM Applications-On May 17, the Department of Labor issued regulations which (A) Prohibit an employer from substituting a new beneficiary in an approved labor certification (PERM application);(B) Mandate that the validity period of an approved labor certificate is 180 days. If the employer fails to file an immigrant visa petition with the CIS within 180 days after the labor certificate (PERM application) is approved, it is void;(C) Prohibit the beneficiary from paying attorneys fees for a labor certification or a PERM application.The full title of the rule is "Labor Certification for the Permanent Employment of Aliens in the United States; Reducing the Incentives and Opportunities for Fraud and Abuse and Enhancing Program Integrity".We quote from the Federal Register:"SUMMARY: The Department of Labor (DOL or Department) is amending its regulations to enhance program integrity and reduce the incentives and opportunities for fraud and abuse related to the permanent employment of aliens in the United States. This Final Rule includes several major provisions. It prohibits the substitution of alien beneficiaries on permanent labor certification applications and resulting certifications. The Final Rule provides a 180-day validity period for approved labor certifications; employers will have 180 calendar days within which to file an approved permanent labor certification in support of a Form I- 140 Immigrant Petition for Alien Worker (Form I-140 hereafter) with the Department of Homeland Security (DHS). The rule prohibits the sale, barter or purchase of permanent labor certifications and applications. In addition, this rule requires employers to pay the costs of preparing, filing and obtaining certification. An employer's transfer to the alien beneficiary of the employer's costs incurred in the labor certification or application process is strictly prohibited. The rule makes clear an alien may pay his or her own legitimate costs in the permanent labor certification process, including attorneys' fees for representation of the alien. The rule also reinforces existing law pertaining to the submission of fraudulent or false information and clarifies current DOL procedures for responding to incidents of possible fraud. Finally, the rule establishes procedures for debarment from the permanent labor certification program. Consistent with the proposed rule, the provisions in this Final Rule apply to permanent labor certification applications and approved certifications filed under both the Program Electronic Review Management (PERM) program regulation effective March 28, 2005, and prior regulations implementing the permanent labor certification program. This rule also clarifies the Department's "no modifications" policy for applications filed on or after March 28, 2005, under the new, streamlined PERM process. DATES: This Final Rule is effective July 16, 2007."We link to the new regulation from our "Department of Labor: Immigration Resources" page at

https://www.shusterman.com/departmentoflaborusimmigration.html#3A

The same day that the DOL regulation appeared in the Federal Register, the USCIS announced that it would terminate premium processing service for form I-140 petitions requesting labor certification substitution. See

http://www.uscis.gov/files/pressrelease/PPSPermRule051707.pdf (Link is no longer operational)

Also, the American Immigration Law Foundation (AILF) announced that it "is considering filing a lawsuit in federal district court against the U.S. Department of Labor (DOL) regarding regulations DOL issued on May 17, 2007. Among other things, the regulations forbid employees from paying any of the expenses of a labor certification, even if the employee is able and willing to do so, and is the primary moving party in the labor certification process. Instead, the regulations require employers pay all of these expenses. The regulation also authorized DOL to "debar" an employer and a lawyer from using the labor certification process for violating the regulations."

If you are interested in being a plaintiff in this lawsuit, please see

Fee Increase– On May 29, the USCIS announced the agency would significantly increase its filing fees on July 30, 2007 by an average of 66%. We link to the USCIS Regulation, Press Release, FAQ and Filing Fee Chart from our "Filing Fees" page at

https://www.shusterman.com/toc-fp.html (Link no longer operational.)

The filing fee for naturalization will almost double to $675. The filing fee for an I-140 immigrant visa petition will rise from $195 to $475 while an I-130 relative petition which currently costs $190 will cost $355 starting July 30. The cost of an I-129 will increase from $190 to $320. When I worked as an attorney for the INS, the filing fees for each of these applications averaged between $15 and $25, but of course, that was during the last Ice Age ;-)

Least you feel put upon, the fee for filing an investor petition will rise from $480 to $1435 while the fee for removing the two-year condition for an investor will skyrocket from $475 to $2,850.

The fee increases are necessary to keep the agency in the black because the federal government, faced with huge budget deficits, is declining to provide funding for the USCIS, and is forcing the agency to fund itself with user fees. Fee-paying customers are being forced to subsidize other free services offered by the USCIS (i.e., asylum, citizenship for members of the military, etc.).

USCIS Director Emilio Gonzalez stated "The reason we're raising the fees, short answer, is that we need the money. A lot of people are going to be affected by this, there's no sugarcoating it."

"These fees are a glaring example of the government imposing a higher price on its customers, while continuing to offer inefficient services," said Congressman Luis V. Gutierrez (D-Ill), co-sponsor of the immigration bill which will be debated in the House of Representatives in July.

Crystal Williams, AILA's Deputy Director, stated that "a large proportion of people eligible for citizenship are low-wage workers, and they will have to save their pennies to pay these fees. The practical effect will be that they are going to miss the 2008 election."

Ms. Williams, the Administration would never stoop this low, would it?

Our Advice: file your petitions and applications prior to July 30, if you are eligible to do so.

Immigration Judges– Immigration Judges are selected after the government posts notices of job vacancies, thoroughly vets the applicants, conducts in-depth interviews and checks references. At least, that's how it used to be. This past month, DOJ attorney Monica Goodling testified before a congressional committee and admitted under oath that she asked inappropriate questions of many applicants for career jobs at the Justice Department and evaluated candidates based on her perception of their political loyalties. "I believe I crossed the line, but I didn't mean to," she testified.As a result, some of the newest Immigration Judges have no prior immigration experience or knowledge of our complex immigration laws. What they do have in common are strong ties to the Bush campaign and/or the Republican Party's fund-raising activities. As a result, many of the most qualified applicants, both Republicans and Democrats, were passed over.
TPS Extension for Hondurans and Nicaraguans– On May 29, a USCIS Press Release announced the extension of the designation of Temporary Protected Status for Honduras and Nicaragua. The extension is effective 7/5/07 and will remain in effect until 1/5/09. The announcement also addresses re-registration procedures. We link to the Press Release from

http://www.uscis.gov/files/pressrelease/TPSHonNicExtend052907.pdf (Link is no longer operational)

and to FAQs regarding the extension at

http://www.uscis.gov/files/pressrelease/TPSHonExtendQA052907.pdf (Honduras) (Link is no longer operational)

and

http://www.uscis.gov/files/pressrelease/TPSNicExtendQA052907.pdf (Nicaragua) (Link is no longer operational)

Visa Bulletin – To view the June 2007 Visa Bulletin, see our "Visa Bulletin" page at


https://www.shusterman.com/statedepartmentvisabulletin/

See Topic #4 below for a discussion of the significant advances made in the EB-2 and EB-3 categories in the June 2007 Visa Bulletin.
1. Immigration Bill I: Enforcement, Legalization and GuestWorkers
After months of closed door hearings between the Bush Administration and a bipartisan group of Senators, the Comprehensive Immigration Reform Act of 2007 (S.1348) was introduced in the Senate on May 21.
The bill was debated and amended during the week, and then the Senate recessed until June 4, at which time the debate will resume.
Central to the bill is stricter border and workplace enforcement, a massive legalization program and a guest worker program:
(a) Enforcement – The "trigger" for the beginning of the legalization and the guest worker program would be when the DHS Secretary certifies to the President and the Congress that the following conditions are met –
The size of the Border Patrol will be increased by over 18,000 agents at a rate of 2,000+ agents per year until fiscal year 2012.
There will also be increases in the number of CBP officers, agents investigating alien smuggling, and U.S. Deputy Marshals.
An additional 370 miles of fences will be built along the U.S.- Mexican border plus 200 miles of vehicle barriers, 70 ground-based radar and camera towers and 4 unmanned aerial vehicles.
Persons caught illegally crossing the border will be detained, and the number of detention beds will be increased to 27,500.
Employers will be compelled to comply with the government's electronic employment eligibility verification system. DHS will issue documentation which includes biometric identifiers. The I-9 program would be retained, but the number of acceptable documents would be reduced. Within three years, all new hires and all existing employees would have to be cleared by the government. Penalties for employer sanctions violations would be substantially increased.
Congress believes that these measures can be completed within 18 months following the enactment of the law.
(b) The Legalization Program would aim to legalize the immigration status of the 10-12 million undocumented persons presently residing in the U.S.
Eligibility: The bill would create "Z" visas for persons currently in undocumented status who have been continuously present in the U.S. since January 1, 2007. This includes the principal, the spouse, children under 18 years of age and elderly parents. Applicants would have to establish good moral character for a period of three years.
Certain grounds of inadmissibility would not apply such as the unlawful presence bars, failure to appear for a removal hearing, misrepresentation and false claims to citizenship.
The following grounds of inadmissibility would apply: persons subject to final orders of deportation/removal (although extreme hardship waivers would be available to some), persons convicted of one felony or three misdemeanors, persons who persecuted others. Spouses and children of the principal would not be eligible if the principal is ineligible.
Application Period: DHS would begin accepting applications six months after the law is enacted. The application period would last one to two years.
Application Process: Detailed application, fingerprint check, interview, evidence of continuous physical presence, employment, etc. Once the application is received, the DHS would have one business day to conduct background checks and issue interim work and travel authorizations.
Fees – Could reach up to $9,000 for a family of four. Fees could be paid in installments.
Validity Period – The Z visa would be valid for up to four years and could be renewed.
After approximately eight years, the applicant and his family could apply for permanent residence under the "merit points system". The principal would have to apply for permanent residence in his country of origin. This is referred to as the "touchback".
Persons qualifying for Z visas under either the DREAM Act or the AgJobs Act could obtain permanent residence without waiting eight years or qualifying under the merit points system.
(c) The Guest Worker Program was amended in the Senate to limit the number of workers participating in the program from 400,000 – 600,000 down to 200,000 annually.
These workers would be granted "Y" visas: Y-1 for non-seasonal workers and Y-2 for seasonal workers. Y-3 visas would be available for spouses and children of Y-1 and Y-2 workers.
The Y-2A program would replace the current H-2A agricultural program, and the Y-2B program would replace the current H-2B nonagricultural temporary visa program.
Y-1 visa holders would be allowed to work in the U.S. for three two-year periods. In between each of these periods, they would be required to leave the U.S. for one year.
Y-2B visa holders would be allowed to work in the U.S. for a ten- month period. These visas could not be extended. 100,000 workers could participate in this program.
Employers of guest workers would be required to certify each position with the Department of Labor. Employer must demonstrate that they attempted to recruit U.S. workers for a minimum of 90 days, and that the U.S. workers were offered the same wages, benefits and working conditions as the guest worker; that they are paying guest workers at the prevailing wage or the actual wage paid to U.S. workers, whichever is higher; and that they have not had any OSHA or FLSA violations during the past three years.
Employers are required to pay the worker's filing fees:- $500 per worker for employers with up to 25 workers; – $750 for employers with 26-150 workers; – $1000 for employers with 151-500 workers; and – $1250 for employers with more than 500 workers.
Generally, being a guest worker does not lead to permanent residence. Nevertheless, 10,000 guest workers may be granted permanent residence annually.
During the first week of debate in the Senate, attempts to strip the bill of the legalization program were defeated as were attempts to kill or sunset the guest worker program. However, the guest worker program, as stated above, would operate at a reduced level than was provided by the original bill.
2. Immigration Bill II: Changes in the Legal Immigration System
Although most of the attention received by the Senate Immigration Bill has focused on the enforcement, legalization and guest worker provisions, the bill would change the current legal immigration system in a number of significant ways:
(a) Nonimmigrant Categories –
F Students:Certain student visas would be considered "dual intent" visas. The bill would make it easier for students to engage in employment. Students would be permitted to work off-campus in a position unrelated to the student's field of study if the employer has submitted an attestation to the DOL and the student does not work more than 20 hours per week during the academic term and not more than 40 hours per week during vacations. Optional practical training would be extended from 12 to 24 months. A new F-4 visa would be established for students pursuing advanced degrees in the U.S. in science, technology, engineering or mathematics.
H-1B Specialty Occupations– The 65,000 cap would be raised to 115,000 in fiscal year 2008 and if the cap were reached in the first half of the year, the cap would be increased by 15% in the second half of the year, and would be increased by 15% in the following year, up to a maximum of 180,000 annually. Singaporean and Chilean nationals would no longer be deducted from the H-1B cap thereby freeing up to 6,800 numbers. Workers would be required to possess Bachelor's degrees in the specialty occupation in which they would work. Equivalencies based on experience would no longer be accepted. The bill would require employers to recruit for H-1B jobs so that U.S. workers could not be displaced 180 days before or after the filing of the H-1B petition. H-1B employers would be restricted in placing workers offsite. Additionally, H-1Bs would no longer be considered "dual intent" visas, making it more difficult to transition from H-1B to permanent resident status. In the Senate debate, the bill was amended to increase the training fee for H- 1B visas from $1,500 to $5,000. This is in addition to the $500 fraud fee, the $195 filing fee (which will be increased to $355 on July 30th) and the $1,000 premium processing fee. The bill would permit post-sixth year H-1B extensions for merit-based adjustment applicants (if the AOS application has been pending for over one year) in one-year increments, but would repeal sections 106(a) and (b) or AC-21 (which provide for one-year post-sixth year H-1B extensions where either the labor certification and/or the immigrant visa petition was pending for one year or more). Employers with over 50 workers would be limited to 50% H- 1B workers. The bill would authorize the Labor Department to initiate investigations without the personal authorization of the DOL Secretary. The DOL must conduct annual compliance audits of at least 1% of all H-1B employers. If DOL determines that an employer is not in compliance with the program, the employer is entitled to an administrative hearing within 120 days. The bill doubles certain fines for noncompliance and requires that each H-1B employee be provided with information regarding employer obligations and employee rights.
J Physicians– The Conrad 30 J waiver program would be made permanent. In addition, as part of a three-year pilot program, states which fill their 30 slots would be eligible to sponsor another 20 physicians provided that certain highly underserved rural states have received a guaranteed minimum number of Conrad doctors. Conrad physicians would be permitted to serve in other nonimmigrant statuses in addition to H-1B. Physicians with J waivers would be permitted to begin working within 90 days of completing their residencies/fellowships or 90 days from the date that their waivers are approved, whichever is later.
L-1 Intracompany Transferees – If beneficiary is to be employed in a new office, the petition cannot be approved for more than 12 months. The L-2 spouse would not be eligible for employment authorization during this first year. DHS is given the authority to initiate investigations regarding compliance with the L-1 program. If DHS determines that there is a failure to comply, the employer has a right to a DOL hearing within 120 days. Fines and suspension of petition approvals may be imposed upon employers who are not in compliance with the program. DHS is required to conduct annual audits on a minimum of one percent of employers using the L-1 program. Persons in L-1B status (specialized knowledge) would no longer be entitled to "dual intent" status, making it more difficult to transition from L-1B to permanent resident status.
(b) Immigrant Categories
Family Categories– The worldwide ceiling on family-based visas would be set at 567,000 annually until such time as the pre-May 2005 backlogs for the following categories have been eliminated: (i) 1st Preference – Unmarried adult sons and daughters of U.S. citizens (70,400 visas annually); (ii) 2B Preference – Unmarried adult sons and daughters of lawful permanent residents (110,000 visas annually); (iii) Married sons and daughters of U.S. citizens (70,400 visa annually); and (iv) Brothers and sisters of U.S. citizens (189,200 visas annually). Once these backlogs are eliminated (Estimated time: eight years), the worldwide ceiling on family-based visas will drop to 127,000 annually. In the meantime, 440,000 visas each year will be dedicated to backlog reduction, 87,000 to the 2A Preference – Spouses and children of lawful permanent residents and 40,000 for parents of U.S. citizens. Currently, parents of U.S. citizens are deemed "immediate relatives" and may immigrate in unlimited numbers. The bill would create a new hardship category of 5,000 per year for persons who would have immigrated under one of the eliminated family categories and lack the ability to immigrate under another category. During the debate, an amendment was passed to allow for the immigration of sons and daughters of Filipino World War II veterans.
Merit-Based Category– The law would set three different worldwide ceilings for persons in the merit-based ("points") system: (i) For the first five years, the level would be the same as in fiscal year 2005 or approximately 247,000. Of this number, 10,000 would set aside for exceptional guest workers and 90,000 would be reserved to reduce the retrogression in the employment-based categories; (ii) For the next three to four years (until Z visa holders could begin applying for permanent residence), the worldwide ceiling would drop to 140,000 with 10,000 set aside for exceptional guest workers and 90,000 reserved to reduce the EB backlog on the date of enactment; and (iii) Once the Z visa holders begin adjusting their status (outside the worldwide ceilings), the worldwide ceiling would be set at 380,000 annually with 10,000 set aside for exceptional guest workers.
Supplemental Allocation for Z Adjustments– Once the backlog for family-based visas is eliminated, 20% of the estimated number of Z visa holders would be permitted to adjust status each year for the next five years. If not all eligible Z visa holders have adjusted status by the end of the five-year period, additional visas will be allocated to enable them to do so after the five- year period.
Special Immigrants and Investors– The worldwide ceiling for these two categories would be set at 7,000 per year. EB-4 special immigrants would be reduced to 4,200 per year while EB-5 investors would be reduced to 2,800 per year. Investors in targeted areas could not exceed 1,500 per year.
Diversity Lottery– Would be eliminated as of October 1, 2008.
Immediate Relatives– These would be limited to spouses and children (not parents) of U.S. citizens and would be allowed to immigrate in unlimited numbers just as they are able to do currently.
Rise in Per-Country Quotas– The bill would raise per-country quotas from 7% to 10% of the worldwide ceiling, thus benefiting persons born in mainland China, India, Mexico and the Philippines.
Savings Clause – EB cases filed prior to the introduction of the bill will be adjudicated under the prior employment-based system.
3. Immigration Bill III: Merit-Based Evaluation ("Points") System
The bill would eliminate EB-1, EB-2, and EB-3 categories as well as the labor certification and PERM processes, and replace them with a Merit- Based Evaluation or "Points" System.
Points would be allocated according to the following formula:
(A) Employment: 47 maximum total points can be earned. Areas where you can earn points are the following:
U.S. employment in a specialty occupation (20 points);
U.S. employment in a high demand occupation (16 points);
U.S. employment in a science, technology, engineering, mathematics (STEM) or health-related field, current for at least one year (8 points)
From employer willing to pay 50% of LPR application fee: U.S. job offer or U.S. employer attestation for current employee (6 points)
U.S. work experience (2 points per year/10 points max)
Age of worker between 25-39 (3 points)
(B) Education: 28 maximum total points can be earned for:
Advanced Graduate degree (20 points)
Bachelor's degree (16 points)
Associate's degree (10 points)
High School diploma/GED (6 points)
Certified vocational degree (5 points)
DOL registered apprenticeship (8 points)
Associate's degree or above in STEM field (8 points)
(C) English/Civics: 15 total points can be earned for:
Native English speaker or TOEFL score 75 or above (15 points)
TOEFL score 60-75 (10 points)
Pass USCIS Citizenship test in English and civics (6 points)
(D) Extended Family: for those with total of 55 points or more in above categories, 10 total points can be earned for:
Adult (21 or over) child of USC (8 points)
Adult (21 or over) child of LPR (6 points)
Sibling of USC or LPR (4 points)
Visa application in any category above after May 1, 2005 (2 points)
In addition, the following allocation has been set aside for the new Z visa category:
(A) Agricultural Work: 25 total points can be earned for:
Agricultural work for 3 years, 150 days/year (21 points)
Agricultural work for 4 years, 150 days for 3 years, plus 100 days for 1 year
Agricultural work for 5 years, 100 days per year
(B) U.S. Employment: 15 total points can be earned for:
1 point per year of lawful U.S. employment
(C) Home Ownership: 5 total points can be earned for:
1 point per year of ownership of place of residence in U.S.
(D) Medical Insurance: 5 points total can be earned for:
Current medical insurance for entire family (5 points)
Before the United States junks both our current family and employment- based system in favor of a points system, it may be a good idea to see how the points system is working for our neighborhood to the north, Canada.
In a hearing held on May 1st by the House Immigration Subcommittee, Canadian immigration attorney Howard Greenberg testified that "Our system is broken." Due to the points system, Canada has developed a huge backlog of potential immigrants, exactly what the Senate Bill is supposed to eliminate.
The House Subcommittee's hearing entitled "An Examination of Point Systems as a Method for Selecting Immigrants" should be required for all Senators during the spring recess.
4. Reversing the Retrogression: The June 2007 Visa Bulletin
The waiting lines for employment-based green cards will be cut in half for many applicants starting today, and there is every indication that the July Visa Bulletin will further reduce the retrogression.
In May, the waiting times for green cards for most persons in the EB-3 category (professionals with Bachelor's degrees and skilled workers) were almost four years. Now, on June 1, the new waiting times are down to two years.
If you are in EB-3 category and were born in mainland China, the waiting times for permanent residence in May 2007 were almost five years; and if you were born in India or Mexico, the waiting times were six years. Professionals were forced to waste their money extending their H-1B status or their EADs and Advance Paroles again and again.
Now, the waits for Chinese, Indian and Mexican EB-3s are down to four years. Not great, but a big improvement.
A similar scenario exists for persons in the EB-2 category (persons of exceptional ability and those with advanced degrees). Worldwide, there were no backlogs for EB-2s except if you were born in mainland China or in India.
In May, the backlogs for EB-2s from China exceeded two years while those from India were in excess of four years.
In June, while the EB-2 backlogs did not disappear, they shrank considerably. For persons born in China, the wait is now under 18 months, while for Indians, the wait is a little over three years, not great, but moving in the right direction.
What does the further hold?
According to the State Department, "The current level of demand in many of the Employment-based categories has been much lower than anticipated. As a result, the June cut-off dates have been advanced significantly in an effort to maximize number use under the annual numerical limits. At this time it appears likely that there will be additional advances during the coming months. All readers should be aware that such cut-off date movements should allow for action to be finalized on a significant number of Citizenship and Immigration Services adjustments of status cases. Once that level of demand begins to exceed the supply of available numbers it will be necessary to make "adjustments" to the cut-off dates. At this time it is not possible to estimate when this is likely to occur, but it is expected."
To view the June 2007 Visa Bulletin, see our "Visa Bulletin" page at
https://www.shusterman.com/statedepartmentvisabulletin/
5. Success Story: Citizenship – Military Service Exemption
In 1991, Paulo Gallarde immigrated to the U.S. from the Philippines during Operation Desert Storm in Iraq.
Eight months later, he voluntarily enlisted in the U.S. Armed Forces. After serving in the Naval Reserve, he entered active duty in May 1992. The next year, he injured his back while on duty. He began to experience numbness in his left leg.
He consulted a fellow corpsman about the possibility of a medical discharge. The corpsman advised him that he was more likely to receive a discharge based on alienage since he was not yet a U.S. citizen.
Although his initial request for a discharge based on alienage was denied, the Navy granted his request in June 1995 and he was discharged in October of that year, a mere six months short of receiving his honorable discharge. He was warned by the Navy that a discharge based on alienage would render him "permanently ineligible" to become naturalized as a citizen of the United States.
Nevertheless, in 1997, Mr. Gallarde applied for naturalization with the aid of Attorney Howard Hom (Of Counsel to our law US immigration law firm). Although the INS initially granted his petition for naturalization, the agency later reopened his case, and opposed his petition since he had been discharged on the basis of alienage.
Attorney Hom, a former Naturalization INS Attorney (We served together in the INS in the late 1970s and early 1980s.), challenged the denial of Mr. Gallarde's naturalization in Federal District Court arguing that a discharge on the basis of alienage did not make his client ineligible for naturalization since he had enlisted in the Armed Forces rather than having been drafted. This argument was based on a close reading of the statute and the legislative history. As far as we are able to tell, no other attorney had ever made this argument before in Federal Court.
The District Court denied the case. Undeterred, Attorney Hom appealed his client's case to the U.S. Court of Appeals for the Ninth Circuit.
On May 11, 2007, the Court, in a unanimous 25-page opinion, analyzed the language and the history of section 315 of the Immigration and Naturalization Act and ruled that its bar to naturalization applied only to draftees, not to persons who voluntarily enlisted in the Armed Forces.
We congratulate both Mr. Hom and Mr. Gallarde for prevailing in this ten-year legal battle. We link to the complete text of the 9th Circuit's decision in Gallarde v. INS from our "Citizenship" page at
https://www.shusterman.com/uscitizenship/#3
Editor's Note: A few years ago, we were successful in helping a former serviceman in obtaining citizenship despite a previous denial of naturalization based on section 315. See "Private Romero's 50-Year Odyssey to U.S. Citizenship" at
https://www.shusterman.com/privateromerobecomesuscitizen.html
6. Immigration Trivia Quiz:
Quiz Removed.
7. Ask Mr. Shusterman: Challenging AOS Delays in Federal Court
We have received dozens of questions from persons whose applications for adjustment of status (and naturalization) have been stalled because the FBI has not completed security checks on their cases.
Interestingly, most of these questions come from people born in India, China, Europe and South America. Does the FBI seriously believe these would-be immigrants are potential terrorists? Probably not. More likely, they either have common names which have stalled their name checks or the FBI simply has not gotten around to performing name checks in their cases.
Many of these persons, or their attorneys, have made multiple inquiries with the CIS about their pending cases. However, CIS considers this an FBI problem, and the FBI does not have a public inquiry system.
So, is there a remedy for such applicants?
Yes. They can ask a Federal Judge to issue a Writ of Mandamus to compel the government to take action on their applications. Our law firm frequently appears in Federal Courts across the U.S. in delayed Adjustment of Status or Naturalization Cases. See our article "Why Wait When You Can Litigate?" at
In the past, Assistant U.S. Attorneys (AUSAs) have been very cooperative in getting the FBI and the CIS to perform name checks and adjudicate applications for adjustment of status. More recently, the Justice Department has instructed the AUSAs to challenge the right of immigrants to bring Mandamus actions in Federal Court on the ground that since the CIS may deny applications for adjustment of status on discretionary grounds, the Federal Courts lack jurisdiction over such cases.
This argument is clearly fallacious since Mandamus suits do ask Federal Judges to order the CIS to grant pending applications for adjustment of status, only to order the agency to take action on long-delayed cases. The CIS has a duty to make a decision on an application for adjustment of status within a reasonable time. This is not a discretionary matter.
The government, when faced with a Mandamus action, now responds with a Motion to Dismiss, arguing lack of jurisdiction, attaching form affidavits from both the FBI and the CIS, and invoking the need for increased security in a post 9-11 environment.
However, we believe that this is simply a smokescreen aimed at discouraging immigrants and their attorneys from submitting requests for Writs of Mandamus.
Why do we say this? First, since the applicant is permitted to reside and work in the U.S. and travel in and out of the country during the pendency of his application for adjustment of status, the longer the government takes to investigate a security risk increases the danger to the United States and its citizens. If the government has damaging information about the applicant, all the more reason to perform the required name checks expeditiously. Secondly, whenever the government losses this argument in Federal District Court, one would think that they would immediately appeal the Federal Judge's holding to the Federal Appeals Court. We have yet to see the government do so in any of the Mandamus cases that we have brought.
We intend to keep bringing Mandamus and 120-Day Naturalization cases in Federal Court, and to keep you informed as to the results of these cases.
Do you have immigration questions of general interest to our readers? Send them to my assistant, Sonya Canton at
scanton@shusterman.com (e-mail no longer operational)
Each month we will choose one question to answer in our newsletter. To be considered, questions should be general in nature, and should be short and to the point (no more than 20-30 words).
If your question is neither short nor general, please schedule a 30- minute legal consultation with me at
https://www.shusterman.com/schedule-immigration-consultation/
8. "Intelligent Design" of Immigration Automation: ImmigrationTracker's Online System Raises the Bar
The hardware-free product, TrackerHosted, has gotten rave reviews for going where no other online immigration system has gone before (at prices reportedly much lower than the per-case systems):
private databases for each law firm or company, preventing data co-mingling
access from anywhere to your whole desktop, not just the database
hundreds of dollars of Microsoft Office software built into the program
Customers of the online product range from small law firms (as expected) to public companies (more of a surprise). The most common reason given is the desire to be free of installation or IT hassles. According to Tracker's President, Fred Colman, "Most larger firms and companies still prefer the advantages of TrackerOffice, the on-premises software that gives customers fuller control and integration with other systems. This is the system used by 13 past AILA Presidents and 86% of the Largest Immigration Law Firms licensing immigration management software – as listed in the IndUS Business Journal."
Both TrackerOffice and TrackerHosted have details designed by award-winning attorneys Julie Pearl and Greg Walther, and include built-in case steps, automatic reminders and templates that expedite case preparation and management. Tracker advises that its booth at the AILA conference in Orlando will be stocked with goodies, as usual ;-) In lieu of the annual users meeting, attendees are invited to have private training sessions with Tracker – sign up by emailing
aphillips@immigrationtracker.com
or by calling 888-IMM-TRKR.
9. Immigration Government Processing Times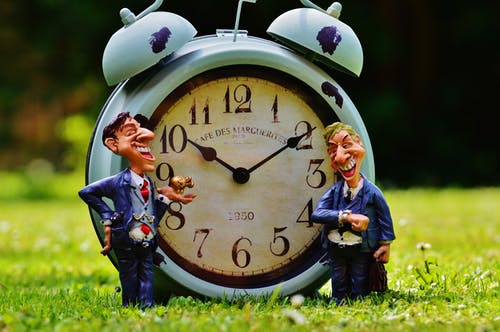 We link to the most recent immigration waiting times for each of the four USCIS Service Centers, the National Benefits Center and the Administrative Appeals Office. We also link to the processing times of all of the 83 USCIS District Offices and Sub-offices. We link to the Labor Department's page entitled "Processing dates for labor certification applications". Finally, we link to the State Department's "Visa Wait Times" page.
10. Winner of our May 2007 Immigration Trivia Quiz
Quiz Removed.
Carl Shusterman
Certified Specialist in Immigration Law, State Bar of California
Former U.S. Immigration & Naturalization Service Trial Attorney (1976-82)
Board of Governors, American Immigration Lawyers Association (1988-97)
Phone: (213) 623-4592 Fax: (213) 623-3720
Law Offices of Carl Shusterman, 600 Wilshire Blvd., Suite 1550
Los Angeles, California 90017
"We lead the world because, unique among nations, we draw our people — our strength — from every country and every corner of the world… Thanks to each wave of new arrivals to this land of opportunity, we're a nation forever young, forever bursting with energy and new ideas, and always on the cutting edge, always leading the world to the next frontier."
– Ronald Reagan
Newsletter US Immigration Update June 2007 – Quick Links
About Us
Back Issues of Our Newsletter
Citizenship
Client Testimonials
Forms Download
Green Cards
Job Search
PERM
Processing Times
Schedule a Legal Consultation
Subscribe to Our Newsletter
Success Stories
Temporary Visas
Visa Bulletin
Disclaimer: This newsletter is not intended to establish an attorney-client relationship. All information contained in this newsletter is generalized. Any reliance on information contained herein is taken at your own risk.
June 1, 2007