Volume Twenty, Number Two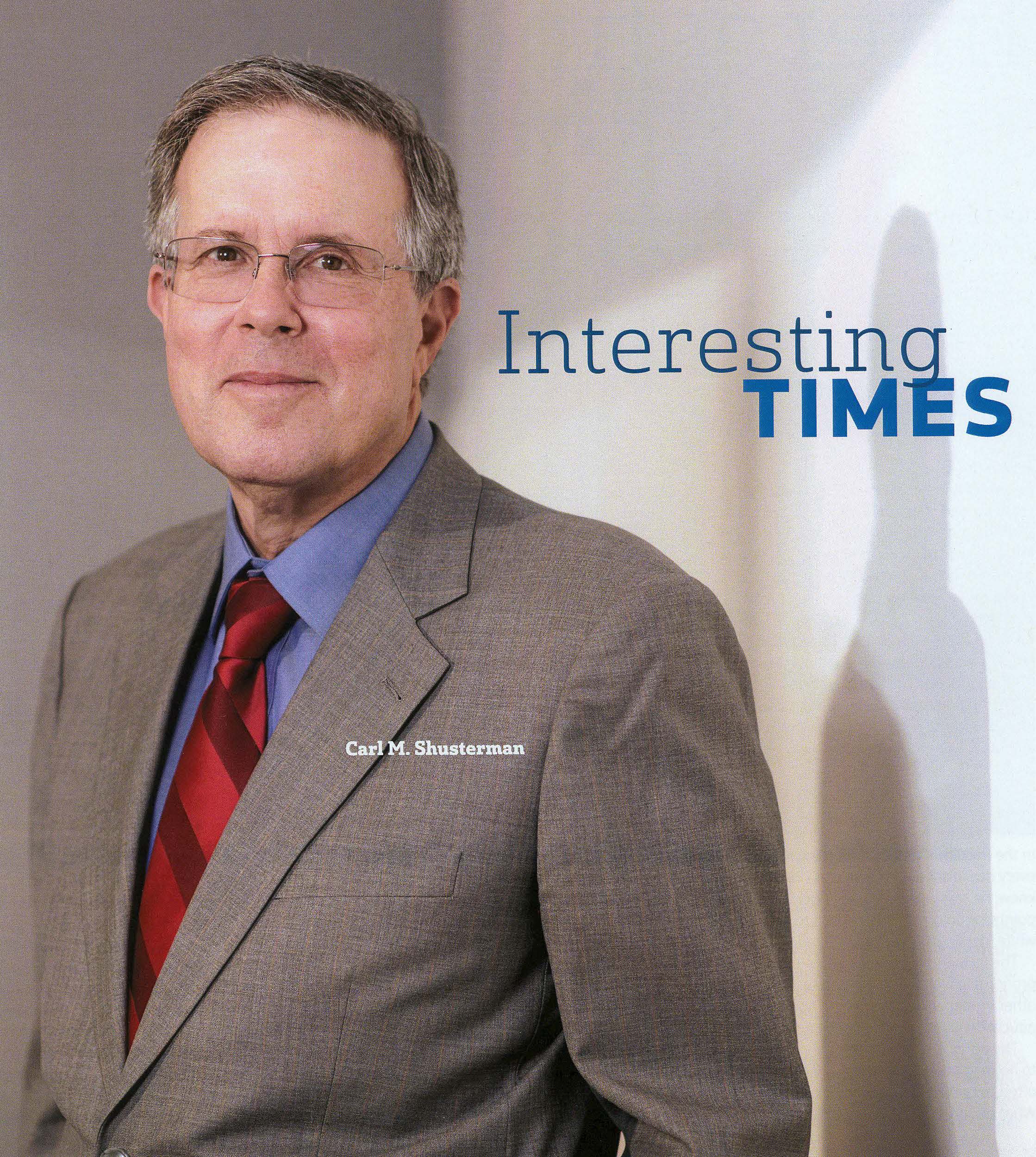 SHUSTERMAN'S IMMIGRATION UPDATE is the Web's most popular e-mail newsletter regarding U.S. immigration laws and procedures with over 40,000 subscribers located in more than 150 countries. It is written by a former INS Trial Attorney (1976-82) with over 35 years of experience practicing immigration law.
Published by the Law Offices of Carl Shusterman, 600 Wilshire Blvd, Suite 1550, Los Angeles, California, 90017. Phone: (213) 623-4592 x0.
Subscribe to our E-Mail Newsletter, join the conversation on our Immigration Facebook Page, follow our Blog Posts and subscribe to our "How-To" Immigration Videos.
Client Reviews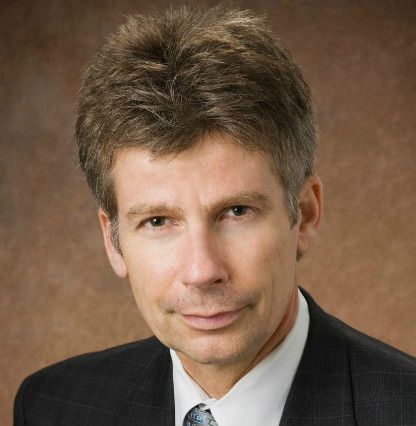 Highly Competent Legal Services
"I work with Merritt Hawkins, the largest physician search firm in the United States. For over 20 years, we have partnered with The Law Offices of Carl Shusterman, which assists us in obtaining visas for the many international physicians we recruit. Mr. Shusterman and his staff have been an indispensable resource of expertise, allowing us to recruit international doctors in the most efficient manner possible on behalf of our clients."
- Phil Miller, Merritt Hawkins, Dallas, Texas
Read More Reviews
Zoom Consultations Available!
Shusterman's Immigration Update February 2015
TABLE OF CONTENTS:
1. Time to Prepare for H-1B Filing Season
2. State Department Visa Bulletin for February 2015
3. I-Squared Bill: More H-1B Visas & Green Cards?
4. Immigration Government Processing Times
5. Success Story: Saving a Client From Deportation
6. Immigration Trivia Quiz: Immigrant Innovators
7. Ask Mr. Shusterman: Congress Needs Cruz Control
8. What is Specialized Knowledge for L-1B Visas?
9. Shusterman's Upcoming Immigration Seminars
10. Winner of Our January 2015 Trivia Quiz!
NEWS FLASHES
AAO Practice Manual – The Administrative Appeals Office (AAO) has introduced its first practice manual, which describes the rules, procedures, and recommendations for practicing before the AAO. The manual also includes useful information on appeals, motion and certifications, as well as an overview of the office.
DACA Expanded Program – On January 29, USCIS announced that it would begin accepting applications under the expanded DACA program starting on February 18. USCIS also provided more information on its planned initiatives on the executive actions on immigration detailing who will be eligible, what the initiatives will bring, and when and how to apply for these new benefits.
DACA Renewal Time Frame – Those DACA recipients wishing to renew their work permits should file their renewal applications between 120 days and 150 days prior to expiration. USCIS has stated that their goal is to process these requests within 120 days, and that if no decision has been reached by 105 days individuals can make an inquiry as to the status of their request.
EB-5 Bill Would Make Program Permanent – On January 28, Representatives Jared Polis and Mark Amodei introduced the American Entrepreneurship and Investment Act of 2015 to improve and make permanent the EB-5 Immigrant Investor Visa Program. The program is set to expire in September 2015, and by making this program permanent, the bill would help secure a continuous flow of foreign investments, helping grow the US economy by creating jobs and prompting business growth.
Labor Department Updates OFLC FAQs – The Labor Department has updated the Frequently Asked Questions (FAQs) for its Office of Foreign Labor Certification (OFLC) to be more user-friendly. Users can now use a keyword search function to find the section of the FAQ of most interest to them. The DOL has also published a guide for using this new search function.
myE-verify Accounts Available in 16 More States – In October 2014, myE-verify was launched in 5 states and Washington, D.C. MyE-verify accounts and Self Lock abilities, which allow people to lock their social security numbers to prevent fraud, are now available in the following additional 16 states: California, Louisiana, Maine, Maryland, Massachusetts, Minnesota, Missouri, Nebraska, Nevada, New Jersey, New York, Ohio, South Carolina, Texas, Utah and Washington. As the program expands, accounts will eventually be available nationwide.
NVC to Handle Non-immigrant Visa Inquiries – On January 12, the National Visa Center (NVC) began responding to phone and e-mail inquiries regarding non-immigrant visas. The NVC will now be the only point of contact for domestic inquiries and they will only answer general questions about the visa application process. They are also in the process of updating their phone system. Consular posts will continue to answer question on individual cases.
Our New Mobile Website – You can now access our new mobile website on your smart phone. The new website allows you to learn the basics about how to obtain a temporary work visa, a green card, US citizenship and how to protect yourself from deportation. It also contains the latest version of the monthly Visa Bulletin, our "how-to" YouTube videos and our blog posts.
TPS Extended and Redesignated for Syria – The DHS has announced the extension and redesignation of Temporary Protected Status (TPS) for Syria, effective April 1, 2015 through September 30, 2016. This allows eligible individuals to retain TPS and additional eligible individuals to apply for TPS. Those beneficiaries seeking to extend their TPS must re-register during the 60-day period from January 5 through March 6 of this year, while those wishing to register for the first time have a 180-day period from January 5 through July 6.
USCIS Guidance on J-2 Derivatives and MAVNI – USCIS issued guidance stating that J-2 derivatives, just like J-1 applicants who enlist under MAVNI, are not required to comply with the foreign resident requirement or obtain a waiver to adjust. Any adjustment of status application currently pending for this reason should be adjudicated in accordance to this new guidance.
USCIS Revises Form I-129 – The USCIS has released an updated version of Form I-129, Petition for a Nonimmigrant Worker. Beginning May 1, USCIS will only accept this new version of the firm, which will have an edition date of October 23, 2014 and an expiration date of October 31, 2016.
Visa Bulletin Predictions – Charles Oppenheim, the State Department's Chief of the Visa Control and Reporting Division, offers monthly analyses and predictions for Visa Bulletin movement. This month, he predicts that the State Department will advance priority dates much earlier in the year than usual to ensure that adecquate resources will be in place for the implementation of Obama's new policies.
1. Time to Prepare for H-1B Filing Season
Now is the time to start preparing H-1B petitions for the filing season which begins on April 1st and will probably end within 5 days thereafter.
Last year, the USCIS received over 172,000 H-1B petitions even though there are only 85,000 H-1B cap-subject visas available under the law.  This resulted in a lottery where less that 50% of the petitions were chosen.
What Can You Do to Increase Your Chances?
Too Many Petitions Are Rejected by the USCIS
Often, H-1B petitions are rejected by the USCIS for simple mistakes made on the I-129 form or for lack for supporting documents.  Don't let this happen to you.  The USCIS has issued a document entitled "H-1B Filing Tips".  It is important to read this carefully before submitting an H-1B petition.
Make Sure Your Petition is Submitted in a Timely Fashion
Every year, we submit our H-1B petitions to the USCIS, by overnight FedEx, on March 31st.   More than 85,000 H-1B petitions were received by the USCIS on April 1st, and the agency decides how long to keep accepting petitions after that.
Do You Qualify for the Master's Cap?
If you have an advanced degree from a university in the United States, you probably qualify for the Master's Cap.  20,000 of the 85,000 H-1B petition approvals are reserved for you.  The 1st lottery, the one for persons qualified for the Master's Cap, provides you with a better chance of being selected.  However, just in case you are not selected for the Master's Cap lottery, you will get a 2nd chance to qualify with the general H-1B lottery.
Cap-Exempt Employers
Certain employers, including many of our corporate clients, are exempt from the H-1B numerical cap.  They can submit H-1B petitions all year long, and as long as the petition meets all legal requirements, the chances of approval are 100%
You are exempt from the H-1B cap if you work "at" a university.  Keep in mind that you are not required to work "for" the university, but simply "at" the university even if you work for a private employer.
Non-profit organizations which are "affiliated with" or "related to" a university are also cap-exempt.  So are governmental and nonprofit research institutions.
If you were the beneficiary of a cap-subject H-1B petition within the past 6 years, you are probably cap-exempt.  Also, if you are seeking an extension of your H-1B status or are changing cap-subject H-1B employers, you are cap-exempt.
Finally, if you are a physician who has received a J waiver, you are cap-exempt.
Choose an Attorney With Experience and Expertise
Immigration law may sound like a very narrow discipline, but some immigration attorneys specialize in defending clients in deportation proceedings while others specialize in helping persons apply for asylum or in obtaining green cards through family members.
You want to make sure that you select an attorney with years of experience and expertise in employment-based immigration law.
Schedule an appointment with your attorney in February to give him/her time to properly prepare your H-1B petition(s).  Remember, the attorney must obtain a Prevailing Wage Determination as well as the approval of a Labor Condition Application (LCA) from the US Department of Labor prior to submitting an H-1B petition.
2. State Department Visa Bulletin for February 2015
EMPLOYMENT CATEGORIES
The Worldwide Employment-Based 3rd preference category (EB-3) advances another 7 months in the February 2015 Visa Bulletin. This is all the more remarkable since as recently as recently as February 2013, the wait was approximately 6 years. Now, the wait is only 13 months and falling rapidly. What an excellent time for professionals, skilled and unskilled workers to apply for green cards.
EB-3 China also moves ahead by 6 months, a welcome development and EB-2 India advances 6 1/2 months. However, both the EB-2 and EB-3 categories are hopelessly backlogged for persons born in India. Congressional action is urgently needed to eliminate the per-country quotas.
The following chart tells the story of the EB numbers in detail:
| Categories | Worldwide | China (PRC) | India | Mexico | Philippines |
| --- | --- | --- | --- | --- | --- |
| 1st | Current | Current | Current | Current | Current |
| 2nd | Current | 3-15-10 | 9-1-05 | Current | Current |
| 3rd | 1-1-14 | 9-1-11 | 12-22-03 | 1-1-14 | 1-1-14 |
| Unskilled | 1-1-14 | 8-15-05 | 12-22-03 | 1-1-14 | 1-1-14 |
| 4th | Current | Current | Current | Current | Current |
| Religious | Current | Current | Current | Current | Current |
| 5th | Current | Unavailable | Current | Current | Current |
FAMILY CATEGORIES
The worldwide family-based preference categories advance a modest 2 to 5 weeks in February. For the Philippines, there is even less movement. The Mexican 2A (spouses and children of permanent residents) and 2B (unmarried adult sons and daughters of permanent residents) categories advance 8 and 6 weeks, respectively. The Mexican 2B category has a 20+ year backlog looking backward, but over 115 years looking forward…
Obviously Congress needs to ease the rules on per-country quotas in order to keep families together.
The chart below tells the story in detail:
| Categories | Worldwide | China (PRC) | Mexico | Philippines |
| --- | --- | --- | --- | --- |
| 1st | 7-22-07 | 7-22-07 | 10-1-94 | 1-8-05 |
| 2A | 5-8-13 | 5-8-13 | 4-22-13 | 5-8-13 |
| 2B | 5-22-08 | 5-22-08 | 12-15-94 | 2-22-04 |
| 3rd | 1-1-04 | 1-1-04 | 1-15-94 | 7-15-93 |
| 4th | 4-15-02 | 4-15-02 | 4-22-97 | 8-8-91 |
3. I-Squared Bill: More H-1B Visas & Green Cards?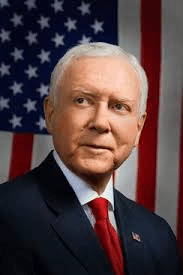 On January 13, a bipartisan group of Senators, led by Senator Orrin Hatch (R-UT), introduced the Immigration Innovation ("I-Squared") Act of 2015.
The Act would create a much-needed overhaul of our broken legal immigration system.  It would dramatically raise the H-1B cap, and would provide much-needed reforms of the employment-based preference system for green cards.  It would also raise the per-country cap for family-based green cards.
What follows is a brief summary of the I-Squared Act.
Temporary Visas
Raise the general H-1B cap from 65,000 to 115,000
Allow the cap to go up (but not above 195,000) within any fiscal year where early filings exceed the cap and require the cap to go down in a following fiscal year (but not below 115,000) if usage at the end of any fiscal year is below that particular year's cap
Remove the 20,000 limit for the Masters' cap
Reform fees on H-1B visas and employment-based green cards; use money from these fees to fund a grant program to promote STEM education and worker retraining to be administered by the states
Grant employment authorization for H-4 visa holders
Establish a grace period during which foreign workers can change jobs and not be out of status and restore visa revalidation for E, H, L, O and P visas
Allow dual intent for foreign students at US universities
Green Cards
Enable the recapture of green card numbers that were approved by Congress in previous years but were not used, and continue this policy going forward through the roll-over of unused green cards in future fiscal years to the following fiscal year
Exempt certain categories of persons from the employment-based green card cap:

Dependents of employment-based immigrant visa recipients
US STEM advance degree holders
Persons of extraordinary ability
Outstanding professors and researchers
Eliminates per-country limits for employment-based green cards
Increases per-country limits for family-based green cards from 7% to 15%
The I-Squared bill would remove many of the artificial limits on obtaining temporary work visas and permanent residence for the next generation of entrepreneurs and leaders in science and technology.  Providing more visas for these innovators will, in turn, create additional jobs for US workers.
However, within days of the bill's introduction, the GOP named Senators Charles Grassley (R-Iowa) and Jeff Sessions (R-Ala), to head the Judiciary Committee and the Immigration Subcommittee, respectively. Both of these men are fierce opponents of the H-1B and other temporary worker programs. The chances of the I-Squared bill passing through their committees onto the Senate floor are quite slim.
4. Immigration Government Processing Times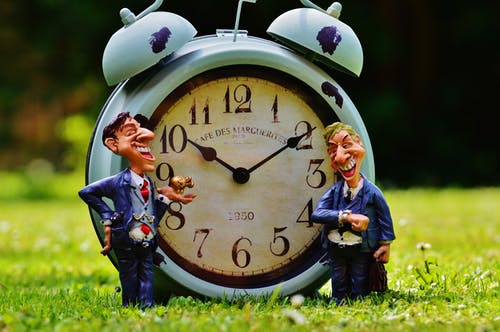 We link to the most recent immigration waiting times for each of the four USCIS Service Centers, the National Benefits Center and the Administrative Appeals Office. We also link to the processing times of all of the 83 USCIS District Offices and Sub-offices. We link to the Labor Department's page entitled "Processing dates for labor certification applications". Finally, we link to the State Department's "Visa Wait Times" page.
5. Success Story: Saving a Client From Deportation
Last month, I received a call from out of the blue from a client of mine from the 1980s. She took me to lunch, we chatted and before we finished, she surprised me by calling me her "savior".
I still remember her story like it was yesterday, and I believe that retelling it may be helpful both to immigrants in removal proceedings and to their attorneys.
Her parents, natives of Iran, came to visit me in my office. They were in a panic. Their daughter, a college student, had recently been arrested by the INS, and was being held in a detention center near the airport. They feared that she was about to be deported.
What could I do to help?
I immediately got her file from her attorneys. They had recently filed anasylum application on her behalf. What they failed to realize was that a Judge in Colorado had already ordered her deported and the Board of Immigration Appeals (BIA) had affirmed the Judge's decision.
When the INS received the asylum application, they learned her present address. They sent an investigator to her house and arrested her on the spot.
I remember driving out to the cheesy motel near the airport where she was being held. The motel was managed by a private company, and was surrounded by barbed wire.
When I walked in with my suit and tie, and asked to meet her, the person at the front desk didn't know what to do. I told her that I used to be a prosecutor for the INS, and that private attorneys had the right to visit with their clients.
Soon thereafter, I was introduced to this lovely young girl who could not have been more than 18 years old. She was in a virtual state of panic. "Is the government going to put me on a plane back to Iran?", she asked me nervously. Not an unreasonable question given that the motel was less than a mile from the airport and she was under a final order of deportation.
I immediately saw that talking with her about her case without getting to know her first would just make things worse. I saw that the motel had a ping pong table. "Do you play ping pong?" I asked her. Surprised by my question, she answered in the affirmative, and we walked over to the patio to play.
While playing, we struck up a conversation. I asked her about her experiences with the INS investigator and at the motel. She then asked me about my job. I told her that I had been an INS Trial Attorney and that defending people in deportation proceedings was something that my experience in the government had prepared me for. I asked her about her family, her schooling and finally about her present dilemma.
It didn't take long before we started to bond.
I told her that I had reviewed her file, and that I was ready to file a motion with the BIA to stay her deportation and to request that her case be reopened and remanded to the Immigration Judge. She was very relieved to hear this.
Little did either of us realize what a strange course of events were to ensue in her case…
(To Be Continued in Our March 2015 Newsletter…)
6. Immigration Trivia Quiz:
Quiz Removed.
7. Ask Mr. Shusterman: Congress Needs Cruz Control
The House of Representatives is doing everything they can to create a February showdown with President Obama over his Executive Orders on immigration.
The Republicans now control the U.S. Senate. The Senate seems to act in a more bipartisan manner than does the House. The bipartisan Comprehensive Immigration Reform bill passed by the Senate in 2013 was never even voted upon by the House. In January 2015, Senate Orrin Hatch (R-UT) introduced a bipartisan bill to raise the numerical cap on H-1B visas.
February will be a crucial month for immigration reform. Last December, Congress passed a compromise bill to fund the Federal Government for the fiscal year. However, the Department of Homeland Security (DHS), the parent of each of the immigration agencies was only funded until the end of February.
The funding bill passed on a bipartisan basis despite the efforts of Texas' Junior Senator Rafael Edward "Ted" Cruz to stall the vote on the bill while he raised objections to the President's immigration policy.
This did not stop the funding bill from passing the Senate nor did it have any effect on the President's Executive Order regarding immigration.
It did, however, create a huge backlash among Cruz's GOP colleagues. Senator Jeff Flake (R-AZ) criticized Cruz's strategy: "I don't see what we are achieving here." Senator Susan Collins (R-ME) lamented "I don't understand the approach that he is taking…And I think it's very unfortunate and counterproductive."
Senator Cruz has, in the not too distant past, engaged in a lengthy and unsuccessful filibuster, lobbied GOP House members to oppose an immigration reform bill which had passed the Senate and helped engineer a 16-day government shutdown, all to the embarrassment of GOP leaders in Congress and to the detriment of the American people.
And in February 2015 just before funding for the Department of Homeland Security (DHS) is slated to end, he can be counted on to threaten to shut down this important government agency if President Obama does not retreat from his recently announced immigration policies, an unlikely prospect.
Why does Senator Cruz, dubbed a "wacko bird" by Senator McCain (R-AZ), keep taking actions that are doomed to failure and that make him increasingly unpopular among his colleagues?
Could it be that he wants to enhance his reputation among the extreme right-wing of his party in order to build support for a Presidential run in 2016?
If so, there is an easy way to nip this prospect in the bud. You see, Senator Cruz was born not in the U.S., but in Canada. However, since his mother was an American citizen who resided in the U.S. before his birth, under our immigration laws, he is considered to be a "natural born" citizen of the U.S. at birth. This makes him eligible to run for President.
However, if Congress wanted to put an end to his disruptive tactics, all it would take would be a minor change to the citizenship laws.
Senator Cruz's father, born in Cuba, helped Fidel Castro take power before wising up and realizing that he had made a huge mistake.
Congress could retroactively change the law that made Senator Cruz a U.S. citizen at birth by adding a clause that if a child born abroad had a parent who helped install a Communist or other dictator in a foreign country, the child could not claim U.S. citizenship at birth through his parent(s). If U.S. citizenship had already been granted, it would automatically be revoked.
Senator Cruz would become undocumented which might increase his empathy for other undocumented workers, although I doubt it. In any case, since he recently renounced his Canadian citizenship, his U.S. citizen wife could sponsor him for a green card and he could avoid deportation.
However, Senator Cruz's ability to become President of the United States would suddenly disappear and his incentive to create havoc in Congress in order to advance his Presidential bid in 2016 would end. The Senate and Congress could get back to work, pass needed legislation and strive to regain the trust and confidence of the American people.
8. What is Specialized Knowledge for L-1B Visas?
US immigration laws provide that a person who has worked abroad for an international employer for one year or more in a job which requires "specialized knowledge" may obtain an L-1B visa to work for the employer in the US.
What is specialized knowledge?
The USCIS, has grown increasingly restrictive in deciding what this phrase means.
Between 2003 and 2007, the USCIS approved over 90% of all L-1B petitions.  However, starting in 2008, this percentage dropped to 73-78%.  This was not due to any sudden increase in L-1B petitions.  In fact, the number of L-1B petitions submitted by US employers has decreased substantially in recent years.
Nor was it due to a change in the law, regulations or formal USCIS policy.
Employers are increasing frustrated by the arbitrariness and lack of consistency of the USCIS in deciding what constitutes specialized knowledge.
Consider Fogo de Chao, a chain of Brazilian-style restaurants where the waiters bring different types of meat to your table.  Fogo de Chao has imported many Brazilian churrascaro chefs to their restaurants in the US.  Since 1997, the USCIS has approved over 200 L-1B petitions for these chefs.
However, in 2010, USCIS suddenly reversed course and denied the L-1B petition that the restaurant chain submitted for chef Rones Gasparetto on the grounds that his job did not require specialized knowledge.  The denial stated that Fogo de Chao did not demonstrate "that these skills are so uncommon or complex that other chefs within the industry could not master them within a reasonable period of time."
Fogo de Chao appealed this decision only to have USCIS's Administrative Appeals Office (AAO) affirm the denial and decide that a person's knowledge of native culture is general knowledge, not specialized knowledge for L-1B purposes. The Federal District Court deferred to the decision of the AAO.
On October 21, 2014, in a 2-1 decision, the U.S. Court of Appeals for the District of Columbia Court decided in favor of Fogo de Chao.
The Court held that the "agency has not offered a reasoned analysis of why the statutory phrase 'specialized knowledge' would woodenly debar any and all knowledge acquired through one's cultural traditions, upbringing, or 'life experience'".
Also, the Court faulted the AAO for failing to give sufficient consideration to the USCIS's memoranda requiring it to consider the economic inconvenience to the employer in having to train a new person for the job.
The Court remanded the matter to the AAO to issue a new decision in light of the above factors.
We are encouraged that the Court did not blindly defer to the "expertise" of the USCIS and the AAO.
Immigration laws are passed by Congress, and it is the duty of the agency to follow the law, not seek to arbitrarily restrict the standards for granting benefits under the law.
How USCIS interprets "specialized knowledge" has tremendous consequences not only for Brazilian restaurants, but for companies which employ business and computer professionals and a wide variety of persons in various occupations.
When a Federal agency declines to follow the law, it is up to the Judicial branch of government to compel them to do so.
9. Shusterman's Upcoming Immigration Law Seminars
Topic: "Employment-Based Immigration"
Immigration CLE
St. Mary's University
San Antonio, TX
March 6, 2015
Register for the Seminar
American Immigration Lawyers Associations
Bangkok District Chapter Third Annual Conference
Makati City, Philippines
March 12, 2015
Topic: "Health Care Workers: Nurses, Allied Professionals and FMGs"
Conference Agenda
10. Winner of our January 2015 Immigration Trivia Quiz!
Quiz Removed.
Carl Shusterman
Certified Specialist in Immigration Law, State Bar of California
Former Immigration and Naturalization Service (INS) Attorney (1976-82)
Served as Member of AILA Board of Governors (1988-97)
Law Offices of Carl Shusterman, 600 Wilshire Blvd., Suite 1550
Los Angeles, CA 90017
Phone: (213) 623-4592 x0, Fax: (213) 623-3720
"This bill is a common sense approach to ensuring that those who have come here to be educated in high-tech fields have the ability to stay here with their families and contribute to the economy and our society."
– Senator Orrin Hatch (R-UT)
Shusterman's Immigration Update February 2015 – Quick Links
About Us
Back Issues of Our Newsletter
Citizenship
Client Testimonials
Forms Download
Green Cards
Job Search
PERM
Processing Times
Schedule a Legal Consultation
Subscribe to Our Newsletter
Success Stories
Temporary Visas
Visa Bulletin
February 1, 2015
Disclaimer: This newsletter is not intended to establish an attorney-client relationship. All information contained in this newsletter is generalized. Any reliance on information contained herein is taken at your own risk.