Volume Eighteen, Number Seven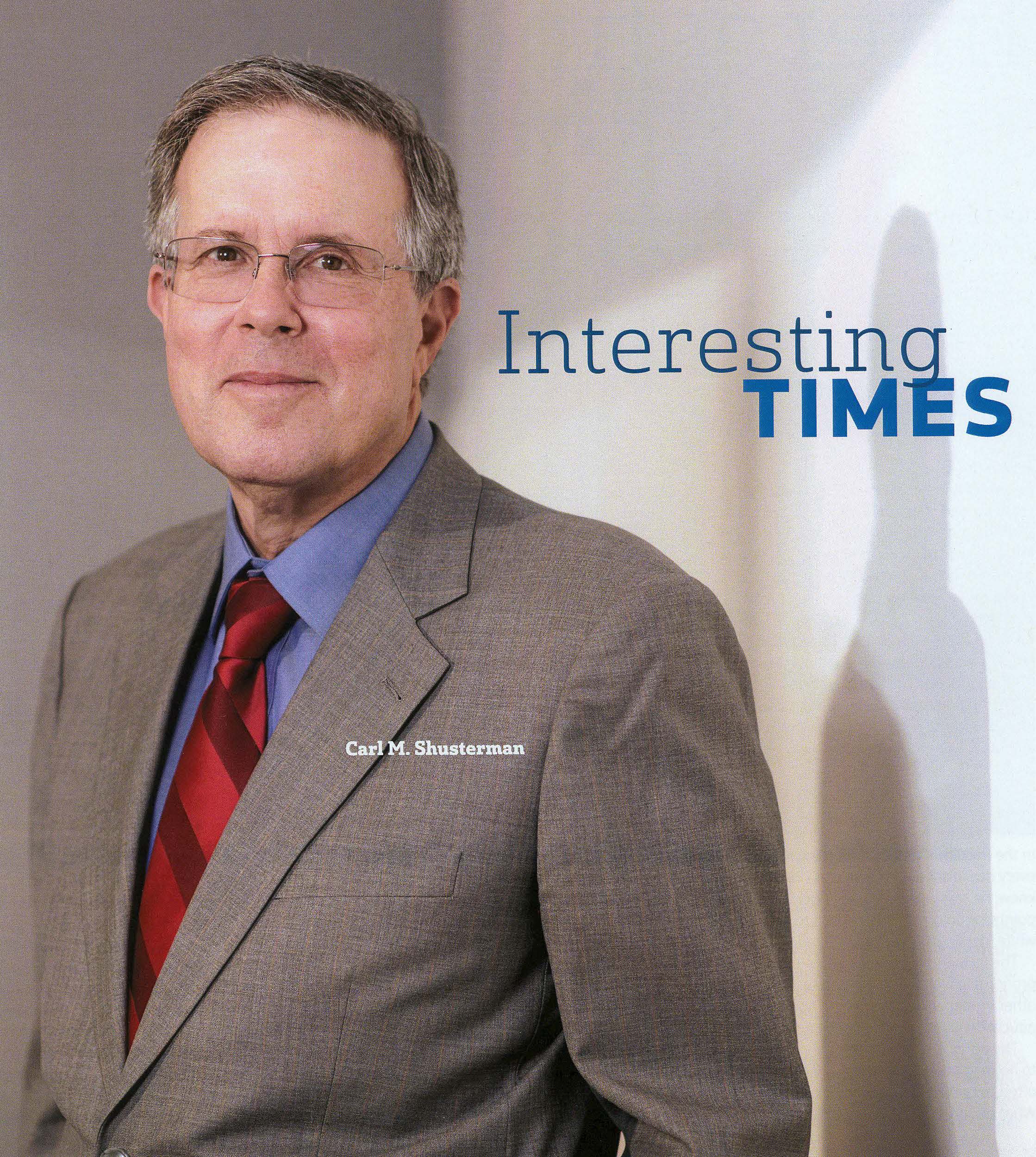 SHUSTERMAN'S IMMIGRATION UPDATE July 2013 is the Web's most popular e-mail newsletter regarding U.S. immigration laws and procedures with over 40,000 subscribers located in more than 150 countries. It is written by a former INS Trial Attorney (1976-82) with over 30 years of experience practicing immigration law.
Published by the Law Offices of Carl Shusterman, 600 Wilshire Blvd, Suite 1550, Los Angeles, California, 90017. Phone: (213) 623-4592 x 0.
Subscribe to our  E-Mail Newsletter, join the conversation on our Immigration Facebook Page, follow our Blog Posts and subscribe to our "How-To" Immigration Videos.
Please note that in this month's newsletter we have moved information on Government Processing Times and the Visa Bulletin to our News Flash section. These two topics will not have their own article this month as we needed to make room for more pressing news stories.
Client Reviews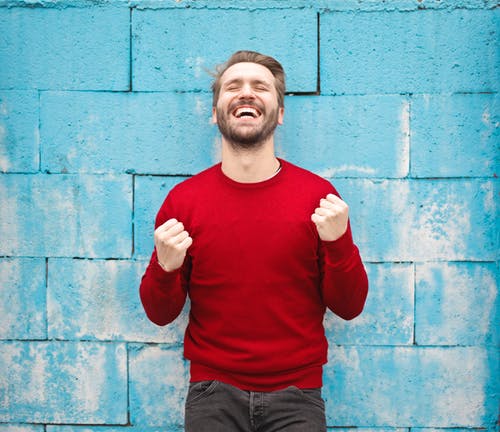 Beyond Excellent!
"It is clear they are experts in the field which allowed me to sit back and relax knowing they would handle everything, which they did!"
- Nico Roseberg, Portland, Oregon
Read More Reviews
Zoom Consultations Available!
Newsletter US Immigration Update July 2013
TABLE OF CONTENTS:
1. Senate Passes CIR Bill: Now What?
2. Supremes Overturn DOMA, Immigration Benefits for Same-Sex Couples
3. Supreme Court Agrees to Review CSPA Victory in DeOsorio v. Mayorkas
4. Eligibility for 245(i) According to Matter of Butt
5. Shusterman's Upcoming Immigration Law Seminars
6. Immigration Trivia Quiz: American History
7. What Does Silva-Trevino Mean for Greencard Holders?
8. Understanding the 9th Circuit's Decision in Din v. Kerry
9. Ask Mr. Shusterman: Summary of USCIS' New EB-5 Investor Memo
10. Winner of Our June 2013 Trivia Quiz!
NEWS FLASHES
Alejandro Mayorkas Nominated as DHS Deputy Secretary – On June 27, President Obama announced the nomination of Alejandro Mayorkas, currently the USCIS Director, as DHS Deputy Secretary.
CBP to Clear FOIA Backlog by January – The Customs and Border Protection (CBP) agency has stated that they intend to clear their Freedom of Information Act (FOIA) backlog by January, 2014. The announcement was made during AILA's 2013 Annual Conference in San Francisco, California in June.
CBP: Top Ten Travel Tips – CBP has stated that it will be easing the arrival process for international travelers, including automating the I-94 Arrival/Departure Record. CBP also published their Top Ten Travel Tips for international travelers to help individuals familiarize themselves with U.S. rules and regulations regarding the arrival process.
DACA Approvals Continue – On June 10, USCIS released the latest statistics on DACA applications. USCIS has received nearly 540,000 applications, of which they accepted more than 520,000. They approved over 365,000 applications while denying less than 4,000.
Government Processing Times – To see how quickly USCIS service centers and field offices are processing particular petitions or applications, see Government Processing Times. For the processing times for administrative appeals of most types of petitions and waivers denied by the USCIS, take a look at the Administrative Appeals Office's processing times. You can also visit the Labor Department's "PERM Processing Times" to learn how long it is taking to review standard PERM applications, audited cases, standard appeals, and appeals where there are government errors. Finally, the State Department states how long it takes each consular post to process various types of temporary, nonimmigrant visas through its "Visa Wait List".
ICE Director John Morton Resigns – On June 17, John Morton, the Director of Immigration and Customs Enforcement (ICE), announced that he will be leaving ICE at the end of July after 20 years of service. He plans to work in the private sector.
Immigration "How-To" Videos – Our 40+ "How-To" Immigration Videos have been viewed over 455,000 times. Subjects include the newly-introduced immigration reform bill, how to obtain a green card, become a U.S. citizen, win your case in immigration court and select an immigration attorney. Our video Green Cards through Marriage  has been viewed over 160,000 times. We encourage you to take advantage of this free resource.
July 2013 Visa Bulletin – This month's Visa Bulletin contains some good news, especially for those waiting in line for the worldwide employment-based third category. We include the State Department's predictions for the next few months. We learned at the AILA Conference in San Francisco last week that the State Department intends to advance India EB-2 to January 2008 in August and that worldwide family-based 2A will become current.
Legal Noncitizens Receive Longest ICE Detention – According to a June 2013 Transactional Records Access Clearinghouse (TRAC) report, immigrants entitled to legally remain in the U.S. generally spen the longest amount of time in ICE detention.
New Immigration Law Textbook Available – A new textbook, entitled Immigration and Nationality Law: Problems and Strategies, is coming out in early July. This book is designed for both law students and attorneys as it covers not only statutory provisions and key immigration law cases, it also provides an understanding of the many government agencies involved in the immigration process and how to navigate the wide variety of adjudications that are central to the U.S. immigration system. It also includes items that ask the reader how to solve common immigration problems.
PERM and LCA Online Database – On July 1, the Department of Labor launched an online registry of PERM and labor condition applications (LCAs) on its iCERT portal. The registry includes PERMs and LCAs certified since April 15, 2009. New PERMs and LCAs will be included within two business days of certification.
Support for Motions to Stay Removal – The National Immigration Project/NLG and Washington Square Legal Service (at NYU School of Law) have been filing, and are interested in continuing to file, amici briefs in support of motions for stays of removal. Specifically, the amici brief addresses the standard for establishing irreparable harm in light of high-level misrepresentations by the Office of the Solicitor General to the Supreme Court in Nken v. Holder, 556 U.S. 418 (2009) and the inadequacies of the government's subsequently developed policy for returning prevailing litigants. Please contact Trina Realmuto at trina@nipnlg.org for further information.
USCIS Memo on RFEs and NOIDs – USCIS has released a new memorandum clarifying its use of Requests for Evidence (RFE) and Notices of  Intent to Deny (NOID) when adjudicating petitions, applications, and other requests.
USCIS Ombudsman's Annual Report – The USCIS Ombudsman helps individuals and employers with immigration system problems. The Ombudsman's 2013 annual report describes the USCIS' activities over the last year and its current projects. It focuses specifically on employment authorization for vulnerable populations, unaccompanied children, discretionary relief and deferred action for childhood arrivals, provisional waivers, and the EB-5 immigrant investor program.
1. Senate Passes CIR Bill: What Now?
On June 27, the Senate approved S.744, The Border Security, Economic Opportunity, and Immigration Modernization Act of 2013, by a vote of 68 to 32. The comprehensive immigration reform (CIR) bill received all 54 of the Democrat's votes and 14 of the Republican's votes. Although the bill did not receive the 70 votes that the Gang of 8 had hoped for, it still received a strong majority and important bipartisan backing.
The passage of the bill offers a sign of hope to CIR proponents – including immigrants, advocates, attorneys, tech companies, and religious groups – who have been trying to pass reform for years. The bill offers a pathway to citizenship for the 11 million undocumented immigrants in the U.S., mandatory employment verification, border security, entry and exit systems, and visas for both low and high-skilled workers. While the bill is not perfect, many see it as a step in the right direction for our immigration system and an important demonstration of cross-party cooperation.
Some of the more significant changes proposed in the bill are to the family-based (FB) and employment-based (EB) immigration systems. For both systems, one major step toward eliminating backlogs would be to recapture unused visa numbers from 1992-2013 to be added to the numbers available for fiscal year 2015.
While the bill would decrease the number of FB green cards available annually in the preference categories from 226,000 to 161,000, the immediate relative category would be expanded to include spouses and children of permanent residents. Also, for the first time, the bill would permit derivative beneficiaries of immediate relatives to immigrate along with the principal beneficiaries. New visa petitions for the F4 category for siblings of U.S. citizens would be phased-out after 18 months. F3 numbers would be limited to married sons and daughters of U.S. citizens 30 years old or younger.  CSPA would be amended to provide that aged-out beneficiaries would retain their priority dates. Per-country quotas would be increased from 7% to 15%, further helping to reduce waiting times, especially for persons born in Mexico and the Philippines.
For the EB system, the bill would eliminate the 7% per-country quotas, excellent news for high-skilled workers from India and China. It would also eliminate quotas for spouses and children of EB workers, persons in the EB-1 categories, low-skilled workers in the EB-3 category, individuals with doctorate degrees, and STEM graduates. STEM graduates would also be eligible to apply for National Interest Waivers and to skip the PERM process. Another big change would be the removal of the Diversity Visa Lottery, freeing up additional EB numbers.
Helping foreign-born physicians, the bill would make the Conrad 30 program permanent and make both J and F visas dual intent visas, similar to H-1B and L-1 visas. The bill would also increase the number of H-1B visas to 115,000-180,000, depending on demand. Spouses of H-1B visa-holders would now also be able to apply for work permits.  The bill would reinstated visa revalidation in the U.S., allowing non-immigrant visa holders to get a new visa without having to return to their home countries.
Leading up to the Senate's vote, the bill's most important change came in the form of a border security amendment. The amendment, proposed by Senators Corker (R-TN) and Hoeven (R-ND), requires that the government deploy 20,000 additional Border Security agents, establish mandatory E-verify, complete a 700 mile border fence, and create an entry-exit system to track visa overstays before undocumented immigrants be allowed to transition to lawful permanent resident status.
While costly, at an estimated $40 billion, the amendment was bolstered by a Congressional Budget Office report that reform would reduce the deficit by almost $700 billion over the next 20 years. The inclusion of this amendment was crucial to the bill's fate, as it helped to gain the support of several undecided Senators. It is also hoped that these added border security efforts will increase the bill's chances of being passed in the Republican-led House.
Also playing an important part in the bill's future is the Supreme Court's decision to strike down the portion of DOMA which bars same-sex spouses from being denied federal benefits available to other spouses. Senator Leahy was planning to introduce an amendment to grant green cards for same-sex couples, which was regarded as something that would have killed the bill's chances of being passed in the House. As the Supreme Court's ruling has now rendered such an amendment moot, there is one less hurdle for the bill to jump.
The most controversial part of the bill remains the pathway to citizenship for those in the U.S. illegally. The proposed pathway is set to take 13 years or more, and the bill also offers specials provisions for DREAMers and to certain agricultural workers.  Many Republicans continue to oppose the bill as they think such measures amount to amnesty. They argue that granting legal status before securing the border will not truly fix the system and refuse to support the bill.
Shortly before the CIR bill passed in the Senate, House Speaker John Boehner stated that, "The House is not going to take up and vote on whatever the Senate passes." He went on to say that for any legislation to pass the House, it would need a majority of the Republican's support. Some House Republicans have even threatened to revolt if Boehner calls for a vote on the Senate bill. A bipartisan group in the House is still working on its own CIR bill, although other House members are pursuing a piecemeal approach.
Nevertheless, this is the closest we've been to immigration reform since 1986 and 1990. We will closely follow CIR's progress as it begins its uphill battle in the House.
2. Supremes Overturn DOMA, Immigration Benefits for Same-Sex Couples
On June 26, the Supreme Court struck down section 3 of the Defense of Marriage Act (DOMA), which denied federal benefits to couples in same-sex marriages. The Supreme Court's decision blocks the federal government from denying benefits to same-sex couples that different-sex couples receive. While this was not specifically an immigration lawsuit, the Supreme Court's ruling brings much good news to immigrants in same-sex relationships.
The biggest immigration impact of the decision is that U.S. citizens and legal permanent residents can sponsor their same-sex partners for green cards. Same-sex spouses can also be included as derivatives in their partners' family and employment-based green card applications. The day after the Supreme Court's decision, USCIS Director Alejandro Mayorkas confirmed that the agency will move forward with granting green cards for persons in same-sex marriages.
We are very excited about these new developments and liken the impact of the decision to that of Brown vs. the Board of Education.  We last blogged about this issue in 2012 in "Immigration & Gay Marriage: Why Are We Still Living in a Cave?". I happened to be in San Francisco on the day that the Supreme Court struck down section 3 of DOMA. I had the honor of being able to listen as Louis Sullivan, one of the subjects of the blog post, talked about his relationship with his deceased partner Richard Adams, and celebrate the Supreme Court's landmark decision.
While only 14 U.S. states allow gay marriage – California, Connecticut, Delaware, Iowa, Maine, Maryland, Massachusetts, Minnesota, New Hampshire, New York, Rhode Island, Vermont, Washington, Washington DC – this is not necessarily an impediment to immigrants wishing to marry and petition their spouses for permanent residence no matter where they reside. Since immigration is a federal law, as long as a same-sex couple is married in a state that permits gay marriage, their marriage is valid for immigration purposes wherever they live.
Immigrants in same-sex relationships who are outside of the U.S. and have thus far been unable to get a visa to come to the U.S. to be with their partner are also in luck. The foreign partner can now obtain a fiancé visa and come to the U.S. to get married in one of the above 14 states as long as they show that their relationship is bona fide and that they plan to get married to their partner within 90 days of arriving in the United States.
Couples may also choose to get married in any of the 15 countries that allow same-sex marriage – Argentina, Belgium, Brazil, Canada, Denmark, France, Iceland, the Netherlands, New Zealand, Norway, Portugal, South Africa, Spain, Sweden, Uruguay, and even in some states in Mexico. However, just like the procedure for different-sex couples, the immigrant spouse will need to apply for his/her green card through consular processing. Once they receive their green card, the immigrant can join his or her spouse in the United States.
DOMA's downfall not only makes it easier for a U.S. citizen or permanent resident to sponsor their same-sex spouse for a green card, it also allows immigrants to join their spouses in the U.S. in most nonimmigrant visas categories.
The most common question we are receiving from immigrants in same-sex relationships is: "Can I apply now?" We are happy to reply that the answer is an equivocal "Yes!" For example, within just minutes of the Supreme Court's ruling, a New York City immigration judge stopped the deportation of a gay Columbian man married to a U.S. citizen.
USCIS Director Mayorkas revealed that the agency had been keeping a list of denied I-130 visa petitions submitted by same-sex spouses and implied that the USCIS would move to reopen these denied petitions.
Regardless of your situation, you may wish to schedule a legal consultation with an experienced immigration attorney to make sure that you do not run into any hiccups along the way. Good luck and stay tuned as the USCIS releases further guidance.
3. Supreme Court Agrees to Review CSPA Victory in DeOsorio v. Mayorkas
On June 24, the Supreme Court of the United States granted the Department of Justice's Petition for a Writ of Certiori, agreeing to review the decision of the U.S. Court of Appeals for the 9th Circuit in the CSPA case of DeOsorio v. Mayorkas.
In that ruling, an en banc Court rejected the government's restrictive interpretation of the "automatic conversion" clause of the Child Status Protection Act (CSPA).  That clause created section 203(h)(3) of the Immigration and Nationality Act, which states as follows:
"RETENTION OF PRIORITY DATE- If the age of an alien is determined under paragraph (1) to be 21 years of age or older for the purposes of subsections (a)(2)(A) and (d), the alien's petition shall automatically be converted to the appropriate category and the alien shall retain the original priority date issued upon receipt of the original petition."
Paragraph (1) allows sons and daughters of persons coming to the U.S. as employment-based and family-based immigrants to subtract the length of time that the visa petition (I-130, I-140, etc.) filed on their behalf was pending from their ages as of the date that their priority dates became current.  If the resulting age is less than 21 years old, they are permitted to immigrate, or adjust their status, together with their parents.  If the resulting age is 21 years or over, paragraph (3), the automatic conversion clause, must be applied.
Although the language of CSPA makes it perfectly clear that paragraph (3) applies only if the child has "aged-out" despite the mathematical formula in paragraph (1), the Board of Immigration Appeals in Matter of Wang, 25 I&N Dec. 28 (BIA 2009) held that paragraph (3) applies only to a tiny subset of children who age-out under paragraph (1).  Not only is this interpretation unsupported by the language of the statute and by the legislative history of CSPA, but failing to apply both paragraphs to the same set of beneficiaries would lead to absurd results.
Consider the case of Rosalina DeOsorio, the lead plantiff in the lawsuit.  In 1998, her mother, a U.S. citizen, sponsored Rosalina and her 13-year-old son for green cards.  However, by the time that their priority date became current, Rosalina's son had recently turned 21-years-old.  Because her mother's visa petition was quickly approved by the government, the formula in paragraph (1) did not reduce her son's age below 21 which would have permitted him to immigrate to the U.S. together with his mother.  Instead, they have remained separated for 8 years because the government which readily concedes that paragraph (1) applies to him, contends that paragraph (3) does not.
Such a restrictive interpretation results in some rather bizarre outcomes.
Imagine for a moment that Rosalina had a sister.  Let's call her Suerte.  Suerte also has a son, born 3 years before Rosalina's son.  In 1998, their U.S. citizen mother sponsored both Rosalina and Suerte and their sons.  Clearly, if Rosalina's son aged-out in 2005, Suerte's son being 3 years older, would have aged-out in 2002 and would not have been able to accompany his mother to the U.S., right?  Not so fast.  Remember that the operation of paragraph (1) depends on how long the visa petition was pending.  Let's suppose that in the case of the petition for Suerte, her mother forgot to attach some required paperwork.  The government issued a request for evidence.  Although the mother mailed it to the government, the petition got lost in the shuffle, and was not approved until 2002.  When their priority date became current in 2005, Suerte's son was already 24-years-old.  However, because the petition was pending for 4 years, his CSPA age under paragraph (1) was only 20-years-old, thus allowing him to immigrate to the U.S. with his mother.
In this not-so-far-fetched scenario, Suerte's 24-year-old son is able to immigrate together with his mother while his 21-year-old cousin remains separated from his mother for almost a decade with no end in sight.  Clearly, whether one qualifies as a child under paragraph (1) depends totally upon luck.  The longer the government takes to approve your petition, the luckier you are.  It is no surprise then that Congress provided benefits under paragraph (3) for those who did not qualify under paragraph (1).  However, if the government's argument is correct, and 99% of the children who age-out are ineligble for benefits under paragraph (3), thousands of families will be forced to remain separated due to circumstances beyond their control.
The government's intrerpretation, which would force Rosalina's son, but not Suerte's son, to go to the back of the line, clearly leads to a ridiculous result.  Allowing Rosalina's son credit for the years that he stood in line together with his mother, as provided for in paragraph (3), both comports with existing laws and regulations regarding the retention of priority dates when a person moves from one preference category to another and insures that the system is just and reasonable.
Our immigration system was created to insure family unity.  In drafting CSPA, Congress intended to design a rational system rather one which is arbitrary.  Refusing to read paragraph (1) and paragraph (3) as applying to the same set of sons and daughters would turn our immigration system into something akin to a Las Vegas craps game.
P.S. – If Rosalina and her son were born in Mexico (which they were not), the wait for him to be able to join her in the U.S. would be 115 1/2 years under the per-country quota system!  This is because there are over 200,000 unmarried sons and daughters of permanent residents from Mexico waiting in line in the 2B preference category, but only 1,841 are permitted to immigrate in a single year.  So, for Mexicans, adopting the government's argument is not simply ordering a child to go to the back of the line.  It is more like forcing him to walk the plank.
Although the briefing schedule will begin towards the end of the summer, we do not expect a final decision in this matter until 2014.
4. Eligibility for 245(i) According to Matter of Butt
With certain limited exceptions, if a person wants to apply for adjustment of status in the United States, she has to show: 1) that she entered the country lawfully; and 2) that she has maintained lawful status from the date of entry.
There is a major exception to this rule – it is a law found in Section 245(i) of the Immigration and Nationality Act.  In order to qualify for adjustment of status under 245(i), an applicant must prove that she had an immigrant visa petition or labor certification filed for her on or before April 30, 2001.  If she had a petition filed on her behalf on or before that date, and, in certain instances, was physically present in the U.S. on December 21, 2000, she can pay a $1,000 penalty fee and apply for adjustment of status notwithstanding her illegal entry or failure to maintain status.  Applicants who qualify for adjustment of status under section 245(i) are often referred to as "grandfathered aliens."
Federal regulations at 8 C.F.R. § 1245.10(a)(1)(i)(B) define the term "grandfathered alien" to include an alien "who is the beneficiary…of an application for labor certification…that was properly filed pursuant to the regulations of the Secretary of Labor on or before April 30, 2001, and which was approvable when filed."
The terms "properly filed" and "approvable when filed" are also defined in the regulations at 8 C.F.R. § 1245.10(a)(2)(ii).  "Properly filed" means "[t]hat the application was properly filed and accepted pursuant to the regulations of the Secretary of Labor."
"Approvable when filed" means that, the application was properly filed, meritorious in fact, and non-frivolous ("frivolous" being defined herein as "patently without substance").  The regulations specifically state that the determination of whether an application is "approvable when filed" should be made "based on the circumstances that existed at the time the qualifying petition or application was filed."  8 C.F.R. § 1245.10(a)(3) (Emphasis added).
How does this work in practice? What about cases where an application for labor certification was filed on or before April 30, 2001, but was later withdrawn by an employer, or denied by the Department of Labor (DOL)?  What about situations where the DOL required amendments to an employer's initial application?  Can these individuals still be "grandfathered aliens" for purposes of section 245(i)?
The Board of Immigration Appeals (BIA) recently addressed these issues in Matter of Butt, 26 I&N Dec 108 (BIA 2013).
Here, the applicant was a citizen of Pakistan who entered the U.S. illegally.  On April 30, 2001, the Sweet 'N' Sour Corporation filed an application for labor certification on his behalf with the New York Department of Labor (DOL).  Over the next several years, the DOL requested additional information and amendments to the company's application.  Although the company timely responded to the DOL's initial requests, the application was not approved.  In proceedings before the Immigration Judge, the parties disputed whether the application was withdrawn or denied for failure to respond to a later request.  However, in March of 2005, the company filed a new labor certification on behalf of Mr. Butt.  This second application was approved in 2007, and the company then filed an I-140 Petition for Alien Worker with the U.S. Citizenship & Immigration Services (USCIS).
At the same time, Mr. Butt filed an I-485 Application for Adjustment of Status with the USCIS.  He filed his application under Section 245(i), using the company's original 2001 labor certification as proof that he was a "grandfathered alien."  The USCIS denied his I-485 application, determining that his employer's failure to respond to the DOL's request for information meant that the application was not "approvable when filed".  In removal proceedings, the Judge agreed with the USCIS and ordered Mr. Butt removed from the United States.
Mr. Butt appealed to the BIA. The BIA examined the relevant federal regulations and prior agency guidance to determine the meaning of the words "properly filed," "meritorious in fact," and "non-frivolous."
First, it held that "properly filed" means the application for labor certification was found complete by the DOL, date-stamped, and accepted for processing.  The fact that the DOL later requested amendments or additional information is irrelevant to a determination of whether the application was "properly filed."
Second, in examining the term "meritorious in fact," the BIA acknowledged differences between the processing of visa petitions by USCIS and the way the DOL processes applications for labor certifications.  It noted that the labor certification regulations allow for the employer and the DOL to essentially "negotiate" and modify the terms contained in the original application.  Thus it concluded that, "a labor certification is 'meritorious in fact' if it was 'properly filed' and 'non-frivolous,' so long as a bona fide employer/employee relationship exists where the employer has the apparent ability to hire the sponsored alien and where there is no evidence that the labor certification is based on fraud."
Finally, with respect to the determination of whether an application is "non-frivolous," the BIA cited the regulatory definition of that term as meaning "patently without substance."  The BIA noted that neither the USCIS nor the Immigration Judge made an allegation that the application filed for Mr. Butt in 2001 was frivolous.  Also of significance to the BIA was the fact that his employer filed a second application on his behalf in 2005, and an I-140 petition which was approved and was the basis of his application for adjustment of status.
Thus, the BIA concluded that Mr. Butt's labor certification application was "approvable when filed" because it was "properly filed," "non-frivolous," and "meritorious in fact" within the meaning of the governing regulations, that Mr. Butt was grandfathered under Section 245(i) and reversed the Judge's decision.
5. Shusterman's Upcoming Immigration Law Seminars
Professionals in Human Resources Association (PIHRA)
Ventura County District Meeting
Spanish Hills Country Club
Camarillo, California
July 18, 2013
Topic: "What Every HR Manager Needs to Know About Immigration"
Professionals in Human Resources Association (PIHRA)
California HR  Conference
Anaheim Convention Center
Anaheim, California
August 26, 2013
Topic: "Employer's Responsibilities under the New Immigration Law"
To attend this event, register online.
South Bay Association of Realtors
Torrance, California
September 11, 2013
Topic: "Global Panel Featuring the Americas"
Professionals in Human Resources Association (PIHRA)
District 1 Meeting
McCormick & Shmick
Los Angeles, California
September 18, 2013
Topic: "Employer's Responsibilities under the New Immigration Law"
AMN Healthcare
Healthcare Workforce Summit
Gaylord Texan
Grapevine, Texas
November 7-8, 2013
Topic: "International Clinicians and Physicians"
Pincus Professional Education
Continuing Legal Education (CLE)
Los Angeles Athletic Club
Los Angeles, California
November 14, 2013
Topic: "Immigration 101"
6. Immigration Trivia Quiz: American History
Quiz Removed.
7. What Does Silva-Trevino Mean for Greencard Holders?
After, nearly five years, on May 17, 2013, the U.S. Court of Appeals for the Ninth Circuit overturned a precedent Board of Immigration Appeals case called Silva-Trevino, and finally brought hope to many greencard holders.
Silva-Trevino is a Board of Immigration Appeals (BIA) decision from July 2007.  That case involved a man who became a greencard holder in 1962. In 2004, he was convicted in the State of Texas of "acts of indecency with a child under age 17."  He was placed in removal proceedings and summoned to Immigration Court. The Immigration Judge found that he had committed an aggravated felony and denied his application for adjustment of status.
On appeal to the BIA, Silva-Trevino's attorney did not argue the aggravated felony issue.  Instead his attorney maintained that his conviction was not a "crime involving moral turpitude," and thus he was eligible to apply for adjustment of status.
The BIA found that not every crime covered by the Texas criminal statute under which he was convicted involved conduct so depraved that it warranted every violation of the statute to be deemed a crime involving moral turpitude.  The Texas statute presented a variety of conduct which did not involve moral turpitude such as touching through clothes, etc.
Then Attorney General Alberto Gonzales certified Silva-Trevino and vacated the BIA's decision.
On November 7 2008, the Attorney General issued his decision in Silva-Trevino.  He reasoned that whether or not a conviction is a crime involving moral turpitude (CMT) requires a three-step process.
The first step is the "categorical approach": look at the criminal statute to determine if the statute inherently is one involving moral turpitude. It is not permissible to look at the particular facts underlying the conviction.
If an Immigration Judge cannot determine whether the conviction is a CMT from statute itself, then the second step permits a "modified categorical approach": examine the record of conviction. These documents include the indictment, the judgment of conviction, jury instructions, a signed guilty plea, and the transcript of plea proceedings.
If the Judge still cannot determine whether or not the crime involves moral turpitude, the Attorney General added the third step which allows the Immigration Judge to examine evidence outside the record of conviction to determine if it is a CMT.
In the case of Silva-Trevino none of the documents in the record of his conviction showed the age of the victim.  Therefore, the Attorney General suggested that Silva-Trevino be asked about the victim's age or if he had a previous relationship with the victim and, therefore, should have known the victim's age.  The decision suggests that police reports and witnesses can also be used in Immigration Court to establish that a crime involves moral turpitude.
The 7th and 8th Circuit Courts of Appeals follow the Silva-Trevino three-step analysis.
On May 17, 2013, the U.S. Court of Appeals for Ninth Circuit in the case of Olivas-Motta held that police reports cannot be used to deem a conviction a CMT.  Olivas-Motta was brought to the United States by his parents when he was ten-days-old. At the time of his hearing before the Immigration Judge, he was 33-years-old, a permanent resident, and married.
He was charged with being removable from the U.S. because he had been convicted of two crimes involving moral turpitude. His first conviction was for facilitation of unlawful possession of marijuana which he conceded was a CMT.  Olivas-Motta's second conviction was for "endangerment" under Arizona law.  The plea agreement in his second conviction only stated that he "committed endangerment  by recklessly endangering another person with a substantial risk of imminent death," and that he pled guilty to a Class 6 felony.
At his removal hearing before the Immigration Judge, the Department of Homeland Security also put into evidence three police reports. The police reports were used by the Immigration Judge to find that Olivas-Motta had committed a CMT.  He argued that his second conviction did not involve moral turpitude. The Ninth Circuit agreed and held that documents such as police reports are not part of the record of conviction and cannot be to determine whether a crime is a CMT.
Thus, the Ninth Circuit joined the Third, Fourth and Eleventh Circuits in holding that Silva-Trevino was wrongly decided. Because of the circuit split, it is likely that this important issue will eventually be decided by the Supreme Court.
8. Understanding the 9th Circuit's Decision in Din v. Kerry
On May 23rd the United States Court of Appeals for the Ninth Circuit issued an important decision regarding the ability of Courts to review decisions made by consular officers.
Din v. Kerry, 2013 U.S. App. LEXIS 1048 (9th Cir. 2013), involves a U.S. citizen's attempt to challenge a U.S. Embassy's denial of her husband's visa application.
After their marriage in 2006, Fauzia Din, a citizen of the United States submitted an I-130 visa petition on behalf of her husband Kanishka Berashk, an Afghan national.  The petition was approved in 2008, and Mr. Berashk was interviewed at the U.S. Embassy in Kabul in 2008.
After waiting nine months for a decision on his visa application, the Embassy said his visa was denied based on section 212(a) of the Immigration and Nationality Act (INA).  This section of the law lists every ground of visa ineligibility.  Upon further inquiries by Ms. Din and her husband as to the precise basis of the denial, the Embassy stated that his visa was denied under section 212(a)(3)(B), a section dealing with terrorist activities.
Ms. Din and her husband believed this decision to be completely unfounded, and they sought further details regarding the basis of the Embassy's finding.  When the Embassy refused to provide a more detailed explanation, Ms. Din filed a lawsuit in U.S. District Court.
However, the District Court dismissed her lawsuit based on the long-standing doctrine of "consular nonreviewability."  This doctrine holds that federal courts are generally powerless to review the decisions and actions of consular officials.
In Din v. Kerry, the Ninth Circuit grappled with the extent of this doctrine.  The Court ruled in favor of Ms. Din and remanded her case back to the lower court.
The decision holds that there is a well-recognized, limited exception to the doctrine of consular nonreviewability.  When a visa denial implicates the constitutional rights of an American citizen, courts can conduct a very limited review to determine whether the Consulate had a "facially legitimate and bona fide reason" to deny the visa application.
The Court examines whether the government has identified a ground of exclusion, and whether the consular officer has affirmed that he "knows or has reason to believe" that the applicant has engaged in conduct that falls under that ground.
With regards to Ms. Din's case, the Court recognized that she has a due process right based on her freedom of personal choice in matters of marriage and family life.  Thus, the Court has the authority to conduct a limited review of decision of the consular officer.
The Court noted the government's citation to a statute that has a number of subcategories dealing with different types of terrorism-related issues.  In order to establish a facially legitimate and bona fide reason to deny a visa, the decision must contain at least some factual elements.  In the case of Ms. Din's husband, the government did not provide any facts that would help the Court determine if a specific subsection was properly applied.
The Court also explained that some subsections give the applicant the right to present rebuttal evidence.  Thus, if one of those subsections was the basis for Mr. Berashk's denial, he should be given a chance to show why the law does not apply to him.
In sum, the majority held that a mere citation to section 212(a)(3)(B) without the assertion of any facts was not a facially legitimate reason to deny Mr. Berashk's visa.  Although federal courts have limited review of consular decisions, it is not so limited as to be a rubber stamp of the government's denial.
The dissenting justice argued that the majority's decision goes beyond the limited judicial review allowed when dealing with visa denials.  This limited review does not allow courts to examine whether the visa denial was factually correct; courts can only examine whether a decision cites to statutory authority and was made in good faith.  Because the statute alone provides a lawful reason for denying a visa application, and because the statute does not require the consulate to provide any specific information about the basis of a 212(a)(3) finding, the dissenting judge would uphold the lower court's dismissal.
Now that the case is back before the lower court, it remains to be seen whether Ms. Din will ultimately prevail in challenging the State Department's decision.
9. Ask Mr. Shusterman: Summary of USCIS' New EB-5 Investor Memo
The United States Citizenship and Immigration Services (USCIS) recently released a memo on EB-5 adjudication policy. The memo reiterates the objective of the EB-5 investment program, which is to promote the immigration of people who invest their capital in new, restructured, or expanded businesses and projects in the U.S. and help create or preserve jobs for U.S. workers.
In the past, USCIS adjudicators took a rigid approach in approving EB-5 cases, requiring applicants to show "clear and convincing" evidence regarding their investment and the possibility of job creation. This memo relaxes these standards a bit and states that the petitioner or applicant must show through their evidence that what they claim is more likely true than not. It states that even if an adjudicator has some doubt about the submitted evidence, if the petitioner or applicant provided "relevant, probative, and credible evidence" that leads to the conclusion that the claim is probably true, then the petitioner or applicant has satisfied the standard of proof.
USCIS also offers greater flexibility to investors who have not completed the investment requirement and/or created all the 10 jobs as long as the investor has established that the commercial enterprise can be expected to make the balance investment or create the required jobs within the reasonable period of time (i.e. within a year after the immigrant has completed his two years of conditional permanent residence).
The memo goes on to clarify that the proposed investment should always be at "risk". For example, if an investor is guaranteed a certain rate of return on a portion of his investment, then that portion is not at risk and will not be considered as part of the investment.
An immigrant investor may diversify his investment across a variety of business projects, so long as the minimum investment amount is placed in a single commercial enterprise. The investment amount can also be kept in foreign escrow (i.e. money, bonds, or deeds) prior to the approval of the Immigrant Petition by an Alien Entrepreneur (Form I-526), but the applicant must show that the exchange rate and transfer fee will not reduce the amount to be invested. The new commercial enterprise may also use temporary financing in the form of debt or equity before it receives EB-5 money from the investor and still receive credit for the job creation as long as this bridge financing was contemplated before the addition of EB-5 investment.
In addition, USCIS explains how the geographical boundary for a Regional Center is determined. It explains that the boundary is not predetermined and is not limited by county or state lines. Rather, USCIS will review the proposed geographic boundaries of a new Regional Center and will deem it acceptable if the applicant can demonstrate that the proposed economic activity will promote economic growth in the area. The law does not require any particular evidence, such as a county-by-county analysis.
Further, an Application for a Regional Center (Form I-924) may be approved for "hypothetical" projects, provided that the proposal and predictions demonstrate that the proposed Regional Center will more likely than not promote economic growth, improve regional productivity, job creation, and increase domestic capital investment. However, projects proposed by Form I-526 that are submitted on the basis of these "hypothetical" projects will not be considered. Instead, USCIS will use the basis of the "actual" projects to determine if the proposed I-526 projects comply with the EB-5 requirements.
The memo notes that when a Regional Center changes its industries of focus, its geographical boundaries, its business plans, or its economic methodologies, no amendment to the regional center designation is required. However, USCIS advises applicants to pursue an amendment if they seek some certainty in advance that such changes will be permissible to USCIS before their petitions are adjudicated at the I-526 stage.
The memo additionally discusses job creation in a Targeted Employment Area, which only requires a $500,000 investment. Factors to be considered when determining if a new commercial enterprise is conducting its business in a Targeted Employment Area may include, but are not limited to:
the location of any jobs directly created by the new commercial enterprise;
the location of any expenditure of capital related to the creation of jobs,
where the new commercial enterprise conducts its day-to-day operations;
where the new commercial enterprise maintains its assets that are utilized in the creation of jobs.
USCIS then touches upon the requirements for submitting a business plan as part of the EB-5 petition. In the memo, it states that it will review the business plan submitted along with Form I-526 in its totality to determine if it's more likely than not that the business plan is comprehensive and credible. Of particular importance is that a business plan is no longer required to contain all of the detailed elements as dictated by the BIA's decision in Matter of Ho.
On of the biggest changes outlined in the memo is that USCIS will give deference to its earlier approvals. For example, if USCIS approves a Regional Center Project or an on individual investor's I-526 petition based upon their compliant business plan and economic methodology, USCIS will defer to the finding that the methodology was reasonable in future adjudications of Form I-526 that present the same related facts and methodology. However, USCIS will still conduct a review of each prospective immigrant investors' lawful source of funds and other individualized eligibility criteria.
Finally, USCIS addresses what an applicant should do if a material change has been made to his business plan. USCIS states that if an investor is asserting that a material change occurred after the filing of the I-526, then the petition will not be approved and a new I-526 needs to be filed. As such, an insufficient I-526 can be improved by subsequent changes to the business plan or factual changes to address any other deficiency in the petition. Similarly, if the I-526 Petition has been approved and there have been material changes made before the investor is admitted to the U.S. or before the adjudication of their Adjustment of Status Application, then a new I-526 petition should be filed.
If the material change happens after the investor has been granted a Conditional Green Card, at the time of filing the Removal of Condition Application (I-829), he should present documentary evidence demonstrating that the requirements for the removal of conditions have been satisfied notwithstanding the business plan contained in the I-526 petition. This means that USCIS will no longer deny petitions to remove conditions solely based on an immigrant's failure to adhere to the business plan contained in the Form I-526 or to pursue business opportunities within an industry category previously approved for the Regional Center. On the other hand, if the business plan changes, USCIS may need to revisit all of the issues previously adjudicated in the earlier I-526 petition, which may affect the outcome of the case.

10. Winner of our June 2013 Immigration Trivia Quiz!
Quiz Removed.
Carl Shusterman
Certified Specialist in Immigration Law, State Bar of California, Former Immigration and Naturalization Service (INS) Attorney (1976-82), Served as Member of AILA Board of Governors (1988-97)
Law Offices of Carl Shusterman, 600 Wilshire Blvd., Suite 1550, Los Angeles, CA 90017, Phone: (213) 623-4592 x0, Fax: (213) 623-3720
"Within several months, Speaker Boehner will find two choices: no bill or let a bill pass with a majority of Democratic votes and some Chamber of Commerce-type Republicans. And he'll find that the better choice."
– Senator Charles Schumer (D-NY)
Immigration Update July 2013 – Quick Links
About Us
Back Issues of Our Newsletter
Citizenship
Client Testimonials
Forms Download
Green Cards
Job Search
PERM
Processing Times
Schedule a Legal Consultation
Subscribe to Our Newsletter
Success Stories
Temporary Visas
Visa Bulletin
July 1, 2013
Disclaimer: Shusterman's Immigration Update July 2013 is not intended to establish an attorney-client relationship. All information contained in this newsletter is generalized. Any reliance on information contained herein is taken at your own risk.