Volume Twelve, Number Seven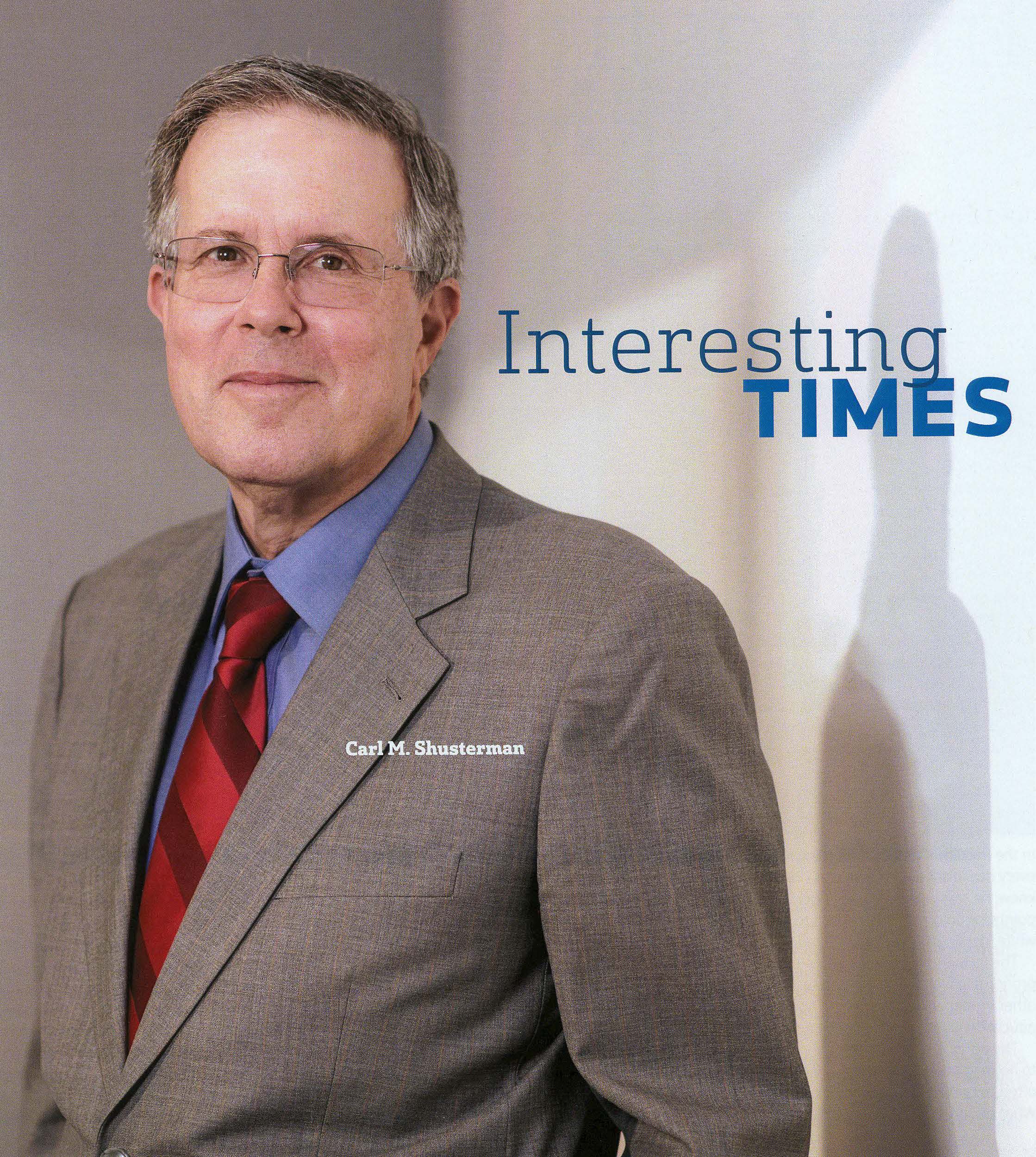 SHUSTERMAN'S IMMIGRATION UPDATE is the Web's most popular e-mail newsletter regarding U.S. immigration laws and procedures with over 40,000 subscribers located in more than 150 countries. It is written by a former INS Trial Attorney (1976-82) with over 30 years of experience practicing immigration law.
Published by the Law Offices of Carl Shusterman, 600 Wilshire Blvd, Suite 1550, Los Angeles, California, 90017. Phone: (213) 623-4592 x0.
Subscribe to our E-Mail Newsletter, join the conversation on our Immigration Facebook Page, follow our Blog Posts and subscribe to our "How-To" Immigration Videos.
Client Reviews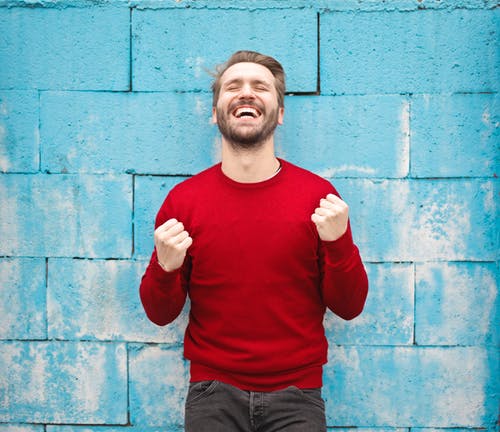 Beyond Excellent!
"It is clear they are experts in the field which allowed me to sit back and relax knowing they would handle everything, which they did!"
- Nico Roseberg, Portland, Oregon
Read More Reviews
Zoom Consultations Available!
Newsletter US Immigration Update August 2007
TABLE OF CONTENTS:
NEWS FLASHES:
Conference on Immigration Law– One of my favorite activities each year is attending the University of Texas Law School's Conference on Immigration and Nationality Law. This year's conference is located in San Antonio, Texas from October 17-19. Come and enjoy the fabulous Riverwalk and listen to great speakers including Dan Kowalski of Bender's Immigration Bulletin, former AILA Presidents Peter Williamson and Ron Klasko, current AILA President Kathleen Walker and a host of other immigration experts.

Filing Fee Increases– Reminder: On July 30, the USCIS substantially raised their filing fees for immigration petitions and applications. On June 29, the USCIS reminded its customers of the fee increase.We link to a list of the new fees from our "Fingerprinting and Filing Fees" page at

https://www.shusterman.com/toc-fp.html (Link no longer operational.)

Letters – Periodically, we get letters from satisfied clients thanking our attorneys and paralegals for assisting them in their immigration cases. Below are two recent letters which we received, the first from a Plant Manager of one of our corporate clients based in Alabama and the second from a salesman in California:

Dear Gale, I want to thank you for all the work and effort that was provided for me to get my immigrant visa. Everything went perfectly and faster than expected (I got my document package from the US Embassy only 3 days after the interview).I came back to the US yesterday and everything was fine. I am going again to France in 2 weeks and this time will come back with my wife and daughter. One more step and we will be done! We appreciate your expertise and professionalism! Best regards. NT
Dear Alison and Gale, I do not know if I told you folks this before. Maybe you want to let Carl know. I used to have a business partner that was 50% owner of my company. He was an Immigration Attorney. After he died, I remembered that there was an attorney that he on some occasions called and had stated that it was well worth it to pay Carl than it was to go to the Law Library, etc. Anyway after he died I remembered this. Also I had his e-mail forwarded to my address. When it came time to bring M over to the US I could not remember Carl's name. I was in a hurry and at the time was going to actually bring two persons over. So I figured no big deal. I will just use the phone book and find an attorney to work with. To make a long story not quite so long I went through 13 attorneys. Most of them had completely different stories about how to proceed and some of them told me it could not be done. One of them took my retainer and said he would get back to me and never did. Then we got some idiot lawyer to do the job and he cost more than you folks did. He screwed things up pretty good. In fact, he was the one that was screwing up the case at the time one of your newsletters came to my deceased partner's mail and was forwarded to me. I then immediately remembered the name and called you folks. Every thing went very smooth after that. Everything you folks told us would most likely happen did in fact happen. I had spent many thousands on idiots before I found you folks.I feel so badly for the folks who do NOT know about your office. The average person has no idea so they go by what some lame idiot tells them. And the horrible truth is most of them do not know what they are doing. I think they stay in business because they get paid in full regardless of the outcome and I guess there must be enough folks calling and asking for help that even if they mess the whole case up the average person does not know that the case was screwed up. I was only an exception because of my ex-partner pointing out to me that some lawyers are pretty bad. I thought he was just being arrogant but now understand he is absolutely correct. Anyway I wanted to say thank you again. If you ever need a reference have them contact me. I am a salesman and I know what other lawyers can do to screw up a case and it is just not worth it.Sincerely,JD

Mandamus Victory– Shortly before this newsletter "went to press", we won a mandamus case in Federal Court on behalf of a Pakistani physician in Arizona. Our client has lived in the U.S. for many years, and is a fine, upstanding person who practices in a medically-underserved area. He retained our firm because his H-1B was about to expire and the FBI name check had been going on for months. What was the hold-up? Was our client a criminal or an Al-Qaeda wannabe? Hardly! We'll keep you guessing until you read next month's success story. Suffice to say that the process needs to be streamlined so that the government starts focusing on going after the bad guys. Are you one of the 330,000 persons who have been in the FBI name check system for way too long? If so, you may want to read our article entitled "Why Wait When You Can Litigate?" at

https://www.shusterman.com/newsletterusimmigrationfebruary2006.html#4

Physicians– On July 20, the Associated Press ran a story entitled "Shortage of Doctors Affects Rural U.S." which stated that "The government estimates that more than 35 million Americans live in underserved areas, and it would take 16,000 doctors to immediately fill that need, according to the American Medical Association. And the gap is expected to widen dramatically over the next several years, reaching 24,000 in 2020 by one government estimate. A 2005 study in the journal Health Affairs said it could hit an astonishing 200,000 by then, based on a rising population and an aging work force." We think that this argues for a huge expansion of U.S medical schools and a liberalized J waiver program for physicians.
Police Chief's Guide to Immigration Issues– "A Police Chief's Guide To Immigration Issues provides law enforcement executives with an overview of the issues surrounding immigration, both legal and illegal, provides background information on the current resources available to law enforcement, and examines the concerns and obstacles that currently surround the debate about immigration enforcement by state, tribal, and local law enforcement." See
Subscribers to SHUSTERMAN'S IMMIGRATION UPDATE Top 50,000After our free e-mail newsletter added our 20,000th subscriber back in January 1999, we wrote about why people subscribe to our newsletter. See

https://www.shusterman.com/newsletterusimmigrationfebruary1999.html#1

Things have only gotten better since then! By the beginning of this year, our subscribers more than doubled to 42,000. Since January 2007, over 10,000 more immigrants and their attorneys have subscribed to SHUSTERMAN'S IMMIGRATION UPDATE, bringing our total number of subscribers to more than 52,000 people in over 150 different countries. Our newsletter has become the most popular source of information regarding U.S. immigration laws and procedures on the Internet.

We explain how to obtain temporary visas, permanent residence, and citizenship and how to avoid deportation. We allow readers to download and print hundreds of immigration forms and to access processing times at all USCIS offices and service center as well as visa processing times at all U.S. Embassies and Consulates worldwide. We have pages on our website exclusively for employers, for computer professionals, for physicians, for nurses, etc., etc. And we try our best to explain complex immigration laws, regulations and procedures all in simple, layman's English.

Contrary to appearances, we do not delegate the writing of the articles on the website or newsletter to a huge staff. I write each article by myself (My wife, who proofreads the newsletters, aptly refers to herself as a "web widow".) although I sometimes delegate the tasks of writing the Immigration Trivia Quiz and the Success Story to our excellent attorneys and paralegals.

In addition to hundreds of pages that we compose, we link to thousands of others. We also link to hundreds of audio files, video files and web casts.

Our homepage and scrolling news ticker are updated regularly, often several times per day. We try to be the first to bring you breaking news.

Thousands of persons schedule telephonic consultations with me from the comfort of their homes using our secure intake form at

https://www.shusterman.com/schedule-immigration-consultation/

Every year, we assist thousands of individuals and hundreds of employers from all 50 states in securing immigration benefits and avoiding liability. And like Amazon.com and E-Bay.com, we seldom meet any of our clients face-to-face. Ah, the wonders of the Internet!

We take this opportunity to thank you for your trust and support.
Visa Bulletin– To view the August 2007 Visa Bulletin, see our "Visa Bulletin" page at
1. USCIS Fixes July 2007 Visa Bulletin Debacle – Thousands Apply
It all started when persons with priority dates in the "other workers" (unskilled) category prior to October 1, 2001 were permitted to apply for permanent residence according to the State Department's June Visa Bulletin. However, on June 6th, although the Visa Bulletin remained unchanged, the USCIS refused to accept additional applications for adjustment of status stating that all available visa numbers for other workers had been exhausted.
On June 21st, the American Immigration Lawyers Association (AILA) disputed the USCIS' failure to follow the State Department's June Visa Bulletin. See
https://www.shusterman.com/pdf/aila-cis-vb.pdf
All of this was a prelude to the July Visa Bulletin Debacle. The July Bulletin was issued on June 12th. It stated that all of the employment- based preference categories with the exception of unskilled workers would be "current" (no backlogs) during July 2007.
During the final two weeks of June, tens of thousands of immigrants, some of whom had been waiting many years to apply for adjustment of status, prepared their applications to submit to the USCIS.
When we heard rumors that USCIS had authorized massive amounts of overtime for its employees in an effort to approve as many applications for adjustment of status during the month of June as possible, we called the State Department to verify whether they expected visa numbers in the EB categories would be available during the entire month of July.
As we reported in our July issue of our newsletter, the State Department informed us that they intended to issue a revised Visa Bulletin during the 2nd or 3rd week of July, and that employment-based numbers for persons born in India, China and Mexico would retrogress.
As a result, we prepared and Fed Ex'd our I-485 packets to the USCIS in June, and they arrived at the agency first thing on the morning of Monday, July 2nd, the first workday of the month.
I woke up at 5:00am, Pacific Time on Monday morning to recheck the July Visa bulletin online. Everything was A-OK. I rechecked the DOS website at 8:00am just to double check. Still, no problem.
However, by the time I reached our office, the government's Doomsday Machine had been set in motion. The State Department had issued a revised July Visa Bulletin cutting off all EB-1, EB-2 and EB-3 adjustment filings based upon the following information: "the sudden backlog reduction efforts by Citizenship and Immigration Services Offices during the past month have resulted in the use of almost 60,000 Employment numbers."
The same day, the USCIS announced online that it would return all employment-based I-485 applications received in July.
Our law firm was fortunate in that the USCIS approved a number of our clients' pending I-485s on Sunday, July 1st, before the cut-off was announced. See Topic #5 below. But if USCIS carried through on its announcement, tens of thousands of I-485s would be returned to applicants who had prepared and submitted their applications in reliance on the State Department's July Visa Bulletin.
Were the government's actions legal? This is a matter for the Federal Courts to decide. Did they unfairly raise people's expectations? No doubt about it!
The immediate reaction was swift and angry. There was a huge outcry from immigrants and their attorneys. Representative Lofgren (D-CA), the Chairperson of the House Immigration Subcommittee immediately protested the government's action, and later sent a letter to DHS Secretary Chertoff demanding a full and detailed accounting of the government's actions. See
http://lofgren.house.gov/PRArticle.aspx?NewsID=1810 (Link is no longer operational)
A Chicago law firm sued the government. The American Immigration Law Foundation (AILF) published a FAQ, a questionnaire and a client retainer agreement in contemplation of a class action lawsuit. See
https://www.shusterman.com/pdf/ailf-707vb.pdf (Link no longer operational)
https://www.shusterman.com/pdf/vb-question.pdf (Link no longer operational)
https://www.shusterman.com/pdf/ailf-retainer607.pdf (Link no longer operational)
http://www.ailf.org/lac/visab-complaint07.pdf (Link no longer operational)
(Complaint) Why would the USCIS, which had approved less than 80,000 EB adjustment applications in nine months, suddenly approve another 60,000 in just three weeks? Was it true that many of the applications were approved "subject to FBI name checks", which might take months, or even years, to be approved? If so, there remained many available visa numbers in the EB categories.
Abroad, the State Department was prepared to interview and grant immigrant visas to applicants in the employment-based categories applying all during the month of July. In a bizarre twist, the July Visa Bulletin remained in place for those applying abroad with the State Department, but not for those applying stateside with the USCIS.
Private organizations and individuals joined the fight. ImmigrationVoice, a private organization composed mostly of Indian-born IT workers organized peaceful protests in Silicon Valley and sent USCIS Director Emilio Gonzalez bundles of flowers. Immigrants' List, a pro-immigration political action committee, forwarded a petition signed by over 10,000 persons to DHS Secretary Chertoff on the morning of July 17th.
That afternoon, the USCIS suddenly reversed their restrictive policy, and announced that the July Visa Bulletin would be restored and that eligible persons could submit I-485s from July 17th to August 17th. See
https://www.shusterman.com/pdf/cis71707.pdf (Link no longer operational)
We predict that this revised policy will benefit approximately 100,000 intending immigrants, many of whom have been waiting in line for up to six years.
The USCIS Update of July 17th brought welcome news, but left many questions unanswered. On July 23rd, the USCIS issued a 19-question FAQ explaining their filing procedures under the July 2007 Visa Bulletin. On July 27th, the USCIS issued a second FAQ containing a dozen additional questions and answers. We explain the contents of both FAQs in the next topic.
2. Filing I-485s in August – Who Benefits and Who Does Not?
When the State Department issued the July Visa Bulletin on June 12, all employment-based categories were current except for unskilled workers.
On Monday, July 2, after receiving ten of thousands of I-485s, USCIS announced that they had already granted all 140,000 EB immigrant visas for the fiscal year, and that all I-485s that were received on July 2 and thereafter would be returned to the applicants.
In Topic #1, above, we described the storm of outrage that this announcement caused, and how, USCIS on July 17, rescinded this policy and announced that the agency would accept I-485s through August 17. After August 17, all employment-based categories will become unavailable, meaning that the USCIS will no longer accept any EB I-485s, probably until October 1, at which time, the old backlogs of May and June 2007 will return.
The million dollar question: "Who benefits and who does not under USCIS' revised policy?" is answered in the USCIS FAQ dated July 23rd.
Persons with Approved PERM and Labor Certification Applications: If your PERM/LC application is already approved, make sure to file your I-140/I-485 packet so it is in USCIS hands on or before August 17. If your PERM/LC is still pending, you may want to get your I-140/I-485 packet ready to file before the August 17 deadline, just in case the Labor Department sends you an approval in the mail.
Priority Workers – If you are in the EB-1 category (person of extraordinary ability, outstanding researcher or professor or multinational executive and manager), you are exempt from the PERM/LC requirement. You must file your I-140 by July 31 and your I-485 packet by August 17.
National Interest Waivers (NIW) – If you are eligible for an NIW, you are exempt from the PERM/LC requirement. You must have filed your I-140 by July 31 and your I-485 packet by August 17. This is particularly pertinent to physicians who work in medically-underserved areas.
Special Immigrants – If you are in one of the special immigrant categories listed in section 101(a)(27), INA (e.g., religious workers), you are exempt from the PERM/LC requirement. If your I-360 is approved with a priority date before August 1, 2007, you must file your I-485 packet by August 17.
Investors – If you are an EB-5 investor, you are exempt from the PERM/LC requirement. If your I-360 is approved with a priority date before August 1, 2007, you must file your I-485 packet by August 17.
Schedule A – If you are in a shortage occupation (e.g., registered nurses and physical therapists, etc.), you are exempt from the PERM/LC requirement. If your I-140 was filed by July 31, 2007, you must file your I-485 packet by August 17.
Important Caveats:
For registered nurses and physical therapists who work for unionized facilities, the DOL regulations provide that the employer must give the bargaining representative a notice that it intends to petition the RN or PT for permanent residence, and then wait 30 days before submitting the I-140. The limited filing period provided for in the USCIS Update does not allow sufficient time for most unionized employers to follow this procedure. Therefore, for the most part, it is RNs and PTs who have an offer of employment from a non-union facility who may take advantage of the July 17 USCIS Update. Even with a non- unionized facility, the DOL regulations provide that the employer post the job vacancy notice for 10 days (Monday through Friday only according to USCIS' previous practice) and then wait 30 days before submitting the I-140. Savvy employers keep such notices posted year round.
USCIS' July 23 FAQ recommends a rather iffy procedure for getting the agency to match up your I-140s filed in July with your I-485 packet filed in August. We opted instead to e-file our I-140s. As the July 27 FAQ explains, e-filing also allows the petitioner extra time to submit supporting documents.
The July 23 FAQ allows I-485s to be filed without medical examinations. USCIS will send RFEs for the medical exams. Thank you!
However, the July 23 FAQ is unforgiving when it comes to the July 30 filing fee increase. All petitions submitted or postmarked on or after July 30 will need to be accompanied by the new fee ($475). If you simply follow the instructions on the form and submitted your I-140 with a check for $195 (the pre- July 30 filing fee), you are toast! USCIS will return your petition, and unless you are PERM/LC exempt, you will not be able to establish a priority date. Also, the July 17 Update allows you to file your I-485 packet until August 17 using the pre-July 30 filing fees. However, if you mail in your I-485 packet with the new, higher filing fees, USCIS will be laughing all the way to the bank as they cash your check. They will simply reject your application because you paid the government too much money!
We posted the USCIS Update of July 17th on our web site at
https://www.shusterman.com/pdf/cis71707.pdf  (Link no longer operational)
We posted the USCIS FAQ of July 23rd on our web site at
https://www.shusterman.com/pdf/vbfaq707.pdf  (Link no longer operational)
We posted the USCIS FAQ of July 27th on our web site at
https://www.shusterman.com/pdf/vbfaq72707.pdf  (Link no longer operational)
The new filing fee schedule is posted on our "Filing Fees" page at
https://www.shusterman.com/toc-fp.html#a (Link no longer operational.)
Based on the above discussion, we see disaster ahead for persons without good attorneys and without Internet connections. We hope that we are wrong.
3. Congress Switches From Comprehensive to Piecemeal Immigration Reform
With the demise of the Comprehensive Immigration Reform (CIR) bill in the Senate in June, Congress has thrown in the towel on trying to secure the borders, creating a guest worker program and legalizing the immigration status of 10-12 million undocumented workers this year. Perhaps, Congress will revisit these issues again, but probably not until 2009.
There are a few immigration-related bills which may be enacted into law in 2007. Among them is the AgJobs bill, the DREAM Act, recapturing unused visas for shortage occupations like registered nurses and physical therapists, visas for Iraqis aiding the U.S. and a remote possibility that the quota for skilled workers will be increased.
We summarize each of these issues below:
AgJobs bill– We don't believe for a minute that the unemployed in the U.S. are going to break their backs picking strawberries and lettuce even if farmers raise the pay to $20 per hour and grant the pickers stock options. How can a bill that enjoys broad bipartisan support and is endorsed by farmers, unions and Latino organizations (70% of farm workers are Latino.) not be enacted into law? Soon, if no action is taken by Congress, crops will be rotting in the fields. The AgJobs bill would be the most significant improvement in the lives of those who put food on our tables in two decades. As Woody Guthrie sang in the 1940s, "Is this the best way we can harvest our orchards? Is this the best way we can harvest our crops?" The answer was "no" then, and it is about time that a law was passed to end exploitation of those who perform stoop labor to put food on our tables.
DREAM Act– Children who are brought into the U.S. by their parents and who succeed in mastering English, graduate from high school and go on to excel in college deserve better than to be hunted down and deported. I have a little experience with these students, especially the "AB540" students at my alma mater, UCLA. Think they are majoring in "ethnic studies"? Think again. Many are straight "A" students in science, math, engineering and business. Many were not told of their illegal immigration status by their parents until they were ready to go to college, and couldn't understand why they were denied financial aid. They are as "All-American" as they come, and they could make a huge contribution to our country if only we give them a chance. The DREAM (Development, Relief, and Education for Alien Minors) Act is co-sponsored by a bipartisan coalition of over 60 senators and representatives. Expect it to be introduced as an amendment to a piece of "must-pass" legislation during the coming month.
Nurses and Physical Therapists– In March, Senator Hutchison (R- TX) introduced legislation to "recapture" 61,000 lost green cards and distribute them to qualified registered nurses, physical therapists and their families. Our country is facing a shortage of 1,000,000 registered nurses by 2020, and we can't seem to find a way to properly fund nursing education in the U.S. Senator Durbin (D-Ill) amended the Hutchison proposal to charge U.S. employers $1,500 for each RN sponsored from abroad to help fund U.S. nursing education. Now, Senator Schumer is seeking to attach the Hutchison-Durbin Amendment to a piece of "must pass" legislation in August.
Iraqi Refugees – What happens to the Iraqis who have aided the U.S. during the Iraq War after the U.S. begins withdrawing troops from Iraq? Already on the books is a law which allows a few hundred Iraqi and Afghani translators to immigrate to the U.S. Since October 2006, the U.S. has admitted only 133 Iraqi refugees to the U.S. despite Administration assurances that 7,000 refugees would be processed by September 30th. The Iraq War has created not hundreds or thousands, but millions of refugees. On July 9, our Ambassador to Iraq, Ryan Crocker, requested that the Bush Administration grant immigrant visas to all Iraqis employed by the U.S. government in Iraq: "Our [Iraqi staff members] work under extremely difficult conditions, and are targets for violence including murder and kidnapping. Unless they know that there is some hope of an [immigrant visa] in the future, many will continue to seek asylum, leaving our Mission lacking in one of our most valuable assets." DHS Secretary Chertoff has stated that he would like to see Iraqi refugees processed "as quickly as we can, because I think we have a responsibility there." Senator Kennedy has introduced a bill in the Senate which would grant green cards to persons who worked with the U.S. in Iraq. If there is a will, there is a way. In 1975, the U.S. admitted 140,000 Vietnamese refugees during an eight-month period.
Highly-Skilled Workers– Congressional leaders have begun to discuss a measure which would allow unused employment-based (EB) immigrant visas to be "recaptured". Almost 500,000 professionals and skilled workers have been waiting in line for up to six years for green cards. The measure being discussed would raise the cap on EB green cards from 140,000 to 240,000 or 280,000 annually.Of course, it is also easier to pass a bill "cracking down" on illegal aliens than it is to solve thorny immigration issues. On July 26th, the Senate voted 89-1 to add an immigration enforcement amendment to a homeland security bill that President Bush had already threatened to veto. The amendment would allocate an additional $3 billion to double the size of the Border Patrol, build additional fencing on the U.S.- Mexican border, increase detention beds to 45,000, increase the reliability of the employment verification system and mandate the deportation of people who have overstayed their visas. The sole dissenter was George Voinovich (R-OH) who called this expenditure of money "irresponsible and excessive". The House version of the homeland security bill does not include this amendment. Therefore, whether this amendment makes it into the final bill will be decided by a Senate-House Conference Committee.
4. Direct Filing of Certain USCIS Applications Started on July 30th
On July 30th, the same date that new USCIS filing fees increases went into effect, the agency began its "direct filing" program.
Where, in the past, most USCIS petitions and related applications were filed in accordance with the "bi-specialization" program, now such applications/petitions are submitted directly to the service center where they will be decided.
This applies initially to the following petitions/applications:
I-129F – Fiancée (or K-3 spouse) Petition
I-131 – Application for Travel Permit
I-140 – Application for Alien Worker
I-360 – Application for Amerasian, Widow(er) or Special Immigrant
I-485 – Application for Adjustment of Status
I-765 – Application for Employment Authorization
I-907 – Application for Premium Processing
Where you submit your petition or application depends upon where you reside.
Even for our subscribers, this seems a bit confusing. Fortunately, the USCIS memo regarding direct filing provides as follows: "During the first 30 days of "Direct Filing" (July 30 to August 28), USCIS will not reject any form incorrectly filed at the prior filing location. However, applicants must include the correct fee and must meet all other requirements for a proper filing. Beginning on or after August 29, 2007, USCIS will reject any of the forms listed above that are filed with the incorrect filing location."
Wouldn't it be nice if the USCIS forms reflected the proper filing fees and filing locations BEFORE the fee increases and the direct filing requirements became effective? In fact, shouldn't the law be amended to require this? If applicants have to play by the rules, shouldn't USCIS have to do the same? Just an idea…
Our advice: Apply early and be very careful when you file an application/petition with the USCIS. Make sure that your attorney is experienced, excellent and very detail-oriented.
And good luck!
5. Success Story: Immigrants Who Became Permanent Residents on July 1st
Who said "Never on a Sunday"? Not the controversial USCIS memo dated Monday, July 2nd which would return employment- based I-485s received on or after that date. That memo was rescinded 15 days later. See Topic #1 above.
Over a dozen of our clients became US permanent residents on Sunday, July 1, 2007, the day before the USCIS announced that no more EB immigrant visas would be granted in July. Five of these clients are members of the Hernandez family.
Cynthia and her family had already resided in the US for nearly ten years; she came to the United States from the Philippines in July of 1998 with her husband Ernesto and their three children, Daniel, Christopher, and Andrew. Cynthia began work at a local church on a religious worker (R-1) visa. Cynthia, who attended nursing school in the Philippines has since received her RN license in the US and has been attending to patients as a full time RN at a local hospital.
Cynthia has always worked hard to support her family. Since arriving in the U.S., she has worked steadily to pay the bills and take care of her husband and three boys. When the boys were younger, Cynthia's husband Ernesto, lacking a work visa, stayed home to take care of the kids while Cynthia put in long hours at work. However, when the boys became older, Ernesto, with his EAD, joined the workforce as well. It is clear that their hard work has paid off. Daniel, Christopher, and Andrew are extremely talented musicians, excellent students and actively involved in their church.
All Cynthia Hernandez wanted was the opportunity for a brighter future for her children in the United States. Amidst an unprecedented restriction of employment-based green cards which occurred on the following day, the Hernandez family emerged as one of a handful of recipients of lawful permanent residence on Sunday, July 1st.
The Hernandez family filed their applications for lawful permanent residency in late 2005, and even though Cynthia was a registered nurse already living and working within the US, they still had to endure a challenging and prolonged process. Through it all, Cynthia remained positive and focused on ensuring her sons' futures in America. However, after many interviews, examinations and appointments, the Hernandez', like many other individuals and families hoping to reside permanently in the U.S., were placed on a long waiting list, only four years in May, down to two years in June. It was not until the elimination of backlogs for employment-based immigrant visas on July 1, 2007 that the Hernandez's dream of becoming US permanent residents became possible.
Cynthia's application had been delayed not only because of long-waiting lists but also due to her initial failure to qualify for a VisaScreen certificate. However, by early June, she finally obtained her certificate. However, at that time, her EB-3 visa number was still not current. In mid- June, the State Department issued the July Visa Bulletin which announced that all EB categories would be current as of July 1st. In mid-June, one of our attorneys spoke to a supervisor at the local USCIS office about Cynthia's case. The USCIS had allocated thousands of hours of overtime to approve as many applications for adjustment of status prior to the first business day of July. Our attorney mentioned to the supervisor that Cynthia and her family would all have current priority dates starting on Sunday, July 1st, and that their applications could be granted on that date. The supervisor granted their applications on July 1st, one day before the USCIS announced that all applications for adjustment of status received on July 2nd or afterwards would be returned to the applicants because all 140,000 EB adjustment applications had been granted for the 2007 fiscal year.
While it was extremely fortunate that the Hernandez family's applications for lawful permanent residency were approved on July 1st, there remain a huge number of families whose immigration status remains uncertain.
Read more of our Immigration Success Stories.
6. Immigration Trivia Quiz:
Quiz Removed.
At least once a week, I meet with a married couple where one spouse is a U.S. citizen and the other entered the U.S. unlawfully. The couple usually has been married for years, has children and the undocumented spouse has resided in the U.S. for years.
Even though, it allegedly is the purpose of our immigration laws to prevent the separation of families, the undocumented spouse is usually prohibited from adjusting his/her status in the U.S. because of the original unlawful entry. There is a limited exception to this rule called "section 245(i)".
If the undocumented spouse has resided in the U.S. for more than ten years, he has at least two alternatives: (1) One involves going abroad to apply for an immigrant visa at a U.S. Consulate in his home country; (2) The other involves placing himself under removal proceedings and applying for permanent residence via "cancellation of removal".
* Applying for an Immigrant Visa Abroad – In 1996, Congress amended the immigration law to provide that someone who has one year or more of "unlawful presence" in the U.S., and who exits the U.S., is barred from obtaining permanent residence until the person remains outside the U.S. for ten years. "Unlawful presence" is different than being illegal. We link to a myriad of memos from the USCIS and the State Department defining "unlawful presence" from our "Green Card" page at
https://www.shusterman.com/greencards/#8A
However, a person may apply for a "waiver" of the ten-year bar using form I-601 if their inability to return to the U.S. would cause their U.S. citizen or permanent resident spouse or parent(s) "extreme hardship". Extreme hardship must be more than the usual hardship that spouses and parents and their sons and daughters would experience if they were separated for ten years or if their spouse or parents had to relocate with them to their home country.
Therefore, it is of the utmost importance that the I-601 be accompanied by more evidence than simply that the U.S. citizen spouse would miss the foreign-born spouse if he had to return to, let's say Mexico, for ten years. While family separation is an important factor in demonstrating extreme hardship, it is usually not sufficient in itself to result in the waiver being granted by the USCIS. Consider financial factors: Is the foreign-born spouse the family's breadwinner? Could the citizen spouse continue to pay the mortgage, the rent, the car payments, etc.?
Although hardship to U.S. citizen children cannot be taken into account, the number and age and circumstances of the children may dramatically increase the level of hardship to the U.S. citizen spouse. If the couple has young children, how can the citizen spouse be expected to financially support and take care of the children all by herself? Do the children attend public or private school? How are their grades? Do they participate in extracurricular activities? How will they be affected if they are raised by only one parent?
If the foreign-born spouse has parents in the U.S. who are citizens or permanent residents, it is important to document whether the parents are self-supporting or are financially dependent on their undocumented son or daughter. How is their health? Do they drive? Do they live together with the rest of the family? How close are they to their grandchildren?
Our I-601 waiver applications are usually accompanied by 20-30 exhibits. It is important to include photos and to paint a picture of the family so that the USCIS examiner can properly gauge the level of hardship that the ten-year bar would impose on the U.S. spouse and/or parents.
How long must foreign-born spouse remain abroad while his waiver application is being decided by the USCIS? Since the State Department decides the immigrant visa application and the USCIS decides the I-601 waiver, the entire procedure may sometimes take several months. The U.S. Consulate and USCIS office in Ciudad Juarez, Mexico have, to their credit, instituted a one-day procedure to decide waivers and immigrant visas.
As a former INS Trial Attorney, I am intimately familiar with the extreme hardship standard. While there are no guarantees regarding I- 601s, we would not send a client abroad with a waiver application in hand unless we felt that he or she had an excellent chance to have his or her I-601 approved.
* Cancellation of Removal – Nevertheless, some families are so nervous about sending a spouse (or son or daughter) abroad that they prefer to apply for a green card in the U.S. through an Immigration Judge.
The conditions for achieving permanent residence through cancellation of removal are as follows:
The person must be continuously physically present in the U.S. for ten years or more;
The person must be of good moral character during the past ten years; and
The person's departure from the U.S. must result in "exceptional and extremely unusual hardship" to their U.S. citizen or permanent resident spouse, parents and/or children.
See our article "Establishing Hardship to Qualify for Cancellation of Removal" at
https://www.shusterman.com/newsletterusimmigrationoctober2002.html#7
Also see two recent cases where our clients were able to meet the extremely rigorous hardship standard for cancellation of removal: "Rules of Engagement" at
https://www.shusterman.com/newsletterusimmigrationoctober2006.html#4
and "Cabrera Family Wins Right to Remain in U.S." at
https://www.shusterman.com/newsletterusimmigrationmarch2007.html#5
What happens if the Immigration Judge (and/or the Board of Immigration Appeals) does not grant your Application for Cancellation of Removal? You still have the option of departing the U.S. voluntarily and applying for an immigrant visa and an I-601 waiver abroad under the lesser hardship standard.
Do you have immigration questions of general interest to our readers? Send them to
scanton@shusterman.com (E-mail no longer operational)
Each month we will choose one question to answer in our newsletter. To be considered, questions should be general in nature, and should be short and to the point (no more than 20-30 words).
If your question is neither short nor general, please schedule a 30- minute legal consultation with me at
https://www.shusterman.com/schedule-immigration-consultation/
8. Immigration Government Processing Times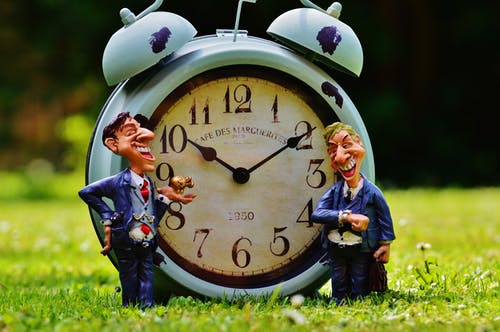 We link to the most recent immigration waiting times for each of the four USCIS Service Centers, the National Benefits Center and the Administrative Appeals Office. We also link to the processing times of all of the 83 USCIS District Offices and Sub-offices. We link to the Labor Department's page entitled "Processing dates for labor certification applications". Finally, we link to the State Department's "Visa Wait Times" page.
9. Chat Transcripts, Audios, Videos and WebCasts
Deleted
10. Winner of our July 2007 Immigration Trivia Quiz
Quiz Removed.
Carl Shusterman
Certified Specialist in Immigration Law, State Bar of California
Former U.S. Immigration & Naturalization Service Trial Attorney (1976-82)
Board of Governors, American Immigration Lawyers Association (1988-97)
Phone: (213) 623-4592 Fax: (213) 623-3720
Law Offices of Carl Shusterman, 600 Wilshire Blvd., Suite 1550
Los Angeles, California 90017
Newsletter US Immigration Update August 2007 – Quick Links
About Us
Back Issues of Our Newsletter
Citizenship
Client Testimonials
Forms Download
Green Cards
Job Search
PERM
Processing Times
Schedule a Legal Consultation
Subscribe to Our Newsletter
Success Stories
Temporary Visas
Visa Bulletin
Disclaimer: This newsletter is not intended to establish an attorney-client relationship. All information contained in this newsletter is generalized. Any reliance on information contained herein is taken at your own risk.
August 1, 2007