Volume Twelve, Number Ten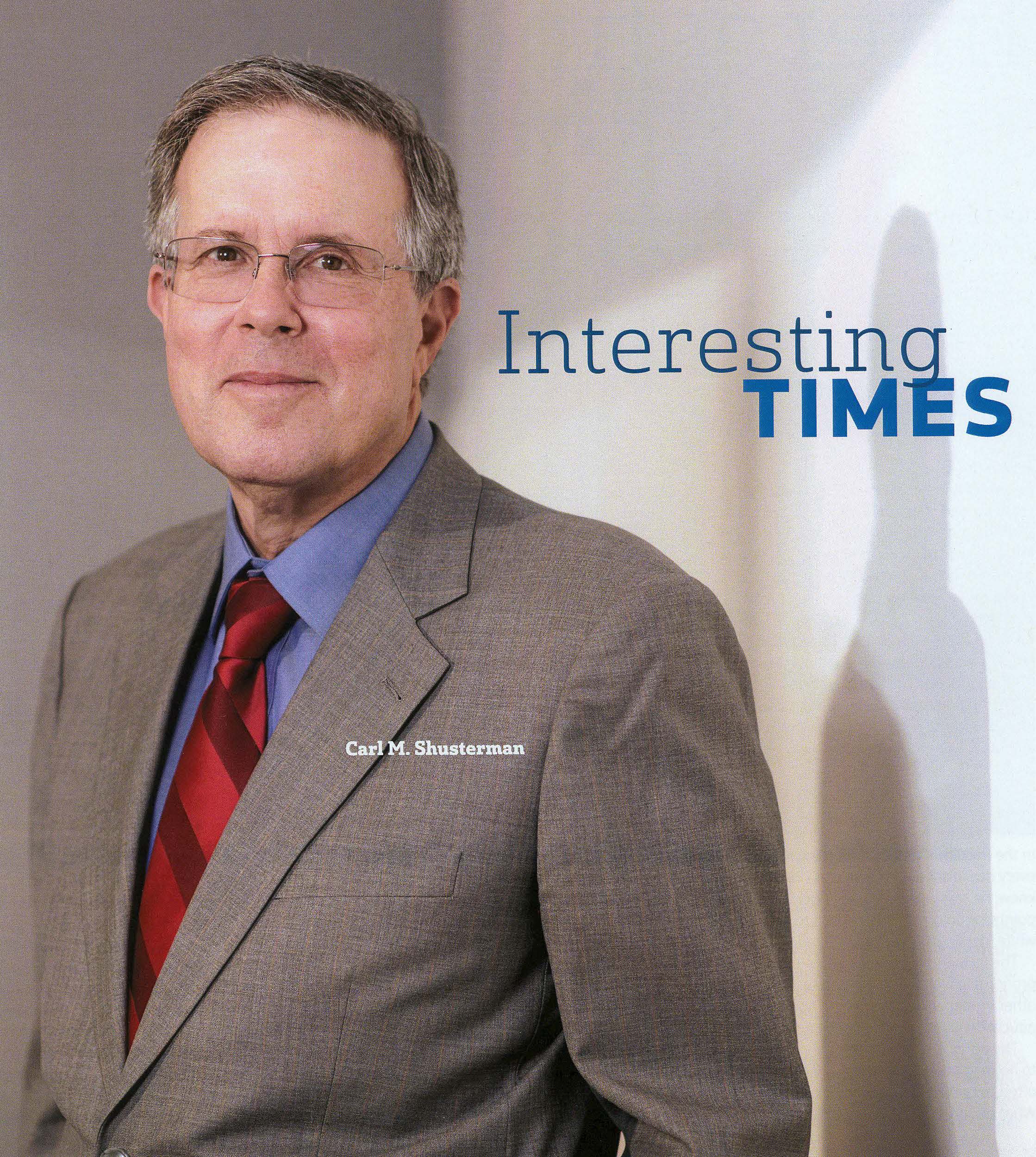 SHUSTERMAN'S IMMIGRATION UPDATE is the Web's most popular e-mail newsletter regarding U.S. immigration laws and procedures with over 40,000 subscribers located in more than 150 countries. It is written by a former INS Trial Attorney (1976-82) with over 30 years of experience practicing immigration law.
Published by the Law Offices of Carl Shusterman, 600 Wilshire Blvd, Suite 1550, Los Angeles, California, 90017. Phone: (213) 623-4592 x0.
Subscribe to our E-Mail Newsletter, join the conversation on our Immigration Facebook Page, follow our Blog Posts and subscribe to our "How-To" Immigration Videos.
Client Reviews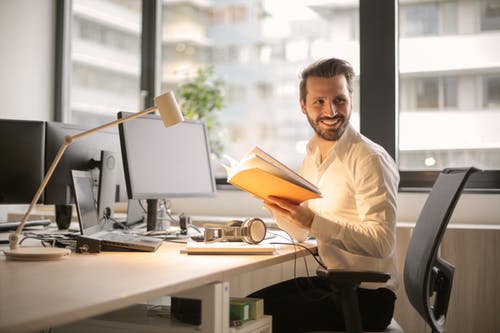 Outstanding Service
"I have been dealing with immigration lawyers for almost a decade. This office is by far the best office I have worked with."
- Faras Shakir, Detroit, Michigan
Read More Reviews
Zoom Consultations Available!
Newsletter US Immigration Update November 2007
TABLE OF CONTENTS:
NEWS FLASHES:
California AILA Conference – From November 8 to 10th, 2007, the American Immigration Lawyers Association (AILA) will hold their 20th Annual AILA California Chapters Conference at the Omni San Diego Hotel. Several hundred immigration attorneys will be in attendance.I will participate on a panel entitled "Advanced Citizenship Issues" on November 10 at 8:30am with attorneys Kathrin Mautino and Steven Seick.Ellen Ma Lee, Esq. of our law firm, will participate on a panel entitled "Local USCIS and NBC Panel" together with the District Directors of the USCIS offices in Los Angeles, San Francisco, San Diego and San Jose.For more information, see

http://www.aila.org/content/fileviewer.aspx?docid=22151&linkid=164916 (Link is no longer operational)

I remember participating in the first such conference in 1988 in San Francisco when I chaired AILA's Southern California chapter. The airline lost my luggage, so I appeared on stage wearing jeans and a "Dodger blue" tee shirt on a panel with a number of well-dressed and well-spoken immigration attorneys from Northern California. I am grateful that despite this inauspicious beginning, I continue to be invited to speak at this August gathering.
New H/L Regulation – We have received an advanced copy of a final rule removing the requirement that certain H and L nonimmigrants returning from travel abroad present an I-485 receipt notice at a port of entry to avoid having their application for adjustment of status deemed abandoned. The rule is effective today. See
I-9 Form – The Department of Homeland Security (DHS) has indicated that the publication of a new I-9 form based on regulations published in the late 1990s is imminent. We expect that by next week, the new form will we published. Then, in 2008, DHS plans to publish still another new I-9 regulation and another new I-9 form. Happy Halloween!
Immigration Judges – This month, we congratulate Scott Laurent on being chosen as an Immigration Judge. Scott is an outstanding attorney with plenty of experience in immigration law, some gained working at our law firm where he authored "INC vs. INS" about employer sanctions for the National Law Journal in 1995. See

https://www.shusterman.com/i9sanctionsforemployers

Judge Laurent joins distinguished alumni from our law firm on the Immigration Bench including Chief Judge David Neal (Washington, D.C.) and Judges Rose Peters (San Pedro, CA), Michael Straus (Hartford, Connecticut) and Jay Segal (Retired).

Intra-Company Transferees – A Key Resource in a Global Economy – With the severe limitations imposed upon employers using H-1B visas, it is important for multinational companies to consider the advantages of using L-1 intra-company transferee visas.
Legislation – On October 23, Senator Grassley (R-IN) was successful in having the American Competitiveness Scholarship Act of 2007 (H.R.3053) amended to the Senate version of the Departments of Labor, Health and Human Services, and Education, and Related Agencies Appropriations Act of 2008 (H.R. 3043). The amendment would more than triple the H-1B training fee to $5,000 per petition. However, it would do nothing to increase the H-1B cap.For more information about H.R. 3043, see Topic #1 below.
Letters – Below are excerpts from a letter that members of our law firm received from a grateful client in October: Hi Alison,Just wanted to thank you for the help you provided…for me this visa extension case was really very crucial & I couldn't have done it without your support…it was really very kind of you & may your kindness return to you in the same way it was offered…I will always be grateful to you. Take care & once again thank you very much for everything. Ms. Ellen Lee,I want to thank you too for all your assistance…you were really very calm, supportive & helpful…because of you my work was done smoothly & faster which wouldn't have been possible otherwise…it was really very kind of you.I will scan & send you my I-94 copy soon for your records.Once again thanks for everything.Regards,
AV
Temporary Protected Status (TPS) for Burundi Terminated – On October 29, the DHS announced that TPS for certain nationals of Burundi will be terminated effective May 2, 2009. See

http://www.aila.org/content/default.aspx?docid=33609

Also, see the government's FAQ at

USCIS Today – We link to the most recent issue of "USCIS Today", the agency's monthly newsletter, from our "USCIS" page at

https://www.shusterman.com/uscitizenshipandimmigrationservices

Visa Bulletin – To view the November 2007 Visa Bulletin, see our "Visa Bulletin" page at
1. Nurses: Proposed Law Would "Recapture" 61,000 Green Cards
On the evening of October 23, during the debate on the Departments of Labor, Health and Human Services, and Education, and Related Agencies Appropriations Act of 2008 (H.R. 3043), two significant immigration-related amendments relating to nurses and physical therapists were passed by voice vote.
The primary amendment (H.AMDT. 3404) was introduced by Senators Charles Schumer (D-NY) and Kay Bailey Hutchison (R-TX) to increase the domestic supply of nurses and physical therapists by recapturing approximately 61,000 unused green cards from the years 1996 and 1997. Before the Schumer- Hutchison amendment was passed, it was amended by Senator Durbin's (D-ILL) second-degree amendment (H.AMDT. 3449) which attempts to increase the number of nursing faculty and students in the United States, encourages global health care cooperation, and creates a $1,500 training fee for a recaptured green card from the underlying amendment. Some health care providers, such as those in Health Professional Shortage Areas (HPSAs) will be exempt from this training fee. The Durbin amendment also requires that the healthcare worker attest that he or she has satisfied any outstanding commitment to work in his or her home country.
The Senate voted 75-19 to approve the bill.
While these amendments have been incorporated into the Senate's version of the Labor-HHS appropriations bill, this version must now be reconciled with the House's version of the bill which does not contain these provisions. A conference committee must reconcile the differences between the Senate and the House bills. There is also the possibility that this bill will be combined with other appropriation bills as part of an omnibus package. President Bush has threatened a veto of this bill because it exceeds the budget he outlined by almost $9 billion.
Failure to allow U.S. employers to employ foreign-born nurses who are licensed in the U.S. would add to the ever-increasing nursing shortage. RN job vacancies at hospitals now number between 100,000 and 200,000. By 2020, as the vast majority of baby boomers reach retirement age, the nursing shortage will pass one million!
U.S. universities are slowly waking up to what threatens to become a national disaster. My alma mater, UCLA joined dozens of universities nationwide in terminating its undergraduate nursing program several years ago. Now that it has reinstated its program, it is slated to graduate 50 RNs per year starting two or three years from now.
Such incremental measures will not solve the RN shortage. Before the visa numbers retrogressed for RNs on November 1, 2006, our law firm obtained an average of over 500 green cards for nurses every year since 1982.
On January 1, 2008, hospitals in California will be subject to increasingly strict nurse-to-patient ratios. See
https://www.shusterman.com/nurseimmigrationguide/
Where will these needed nurses come from? We need expanded programs to educate additional RNs at major universities and community colleges across the U.S. We also need the ability to recruit nurses from abroad.
For more information, see our "Nurse" page at
https://www.shusterman.com/nurseimmigrationguide/
2. Asylum: Nationwide Survey of Immigration Judge Decisions
As we reported as a "News Flash" in our October 2007 newsletter, the Transactional Records Access Clearinghouse (TRAC) of Syracuse University published a report in September entitled "Asylum Disparities Persist, Regardless of Court Location and Nationality". We link to the report from both our "Asylum" page at
https://www.shusterman.com/asylumusimmigration/#1
The report which covers the period from 2001 to 2006 reveals tremendous disparities in asylum decisions by Immigration Judges across the U.S. even controlling for the nationality of the applicants and other related factors.
The report is a useful resource for anyone undergoing removal proceedings.
TRAC enables you to obtain individual reports regarding over 200 Immigration Judges serving across the U.S. Find out their biographical information; their educational and employment history; the percentage of asylum cases they approved or denied; how these percentages compare with other Immigration Judges in the Court where they serve and nationwide; how they compare with other Judges when deciding the asylum claims of applicants who are unrepresented by an attorney, and the nationality of the applicants who appear before them.
Table One is a one-page ranking of all Immigration Judges across the U.S. which enables you to learn how many asylum cases were decided by each Judge, how many were denied and rankings of each Judge in terms of the percentage of cases denied. For example, one Judge in Miami denied over 97% of more than 1,300 asylum cases while another Judge in Miami denied less than 22% of more than 1,100 cases.
Table Two enables you to learn the numbers of asylum cases decided by Immigration Judges in various cities across the U.S.; the number of Judges in each locality; the disparities between the Judge in each city with the lowest denial rate and the Judge with the highest denial rate and the range between them. For example, unlike Miami, in Atlanta, the range between the Judge with the lowest denial rate (79%) and the Judge with the highest denial rate (82%) is very slight (3%), far different from the disparity in Miami (82%). Before you apply for asylum, you may wish to see Table Six (Asylum Denial Rates by Nationality, 2001-2006). If you are applying for asylum from Jamaica, be aware that over 93% of cases decided by the 296 Jamaicans who applied before Immigration Judges between 2001 and 2006 were denied.
However, at the other end of the spectrum, only a little over 26% of asylum cases submitted by Burmese during the same period were denied. Study the statistics for your nationality before you apply for asylum.
Table Seven allows you to see the percentage of asylum cases for persons of particular nationalities which were denied in different Immigration Courts across the U.S.
What does TRAC conclude from their massive and in-depth study? "The wide range of disparities in how asylum matters are decided – regardless of the perspective from which they are examined – points strongly to a dysfunctional system where the law is not the law. As TRAC previously documented, these disparities have existed for many years and have outlived the tenure of any number of individual judges. This strongly suggests that when it comes to decision disparity, individual judges do not appear to be the primary source of the problem. An attempt to deal with this failure by focusing only on individual judges – even those judges whose asylum decisions fall at either extreme – will in the long run do little to guarantee a fairer and more effective system without wider systemic reforms."
Of course, applicants may find the disparities which exist in the present system quite useful. When applying for asylum, applicants may wish to bear in mind the lyrics of an old Bob Dylan song:
"When you ask why I don't live here Honey, how come you don't move?"
For more information, see our "Asylum" page at
https://www.shusterman.com/asylumusimmigration/
3. The Widow Penalty: Surviving Spouses Against Deportation
What happens when you marry an American Citizen, and submit an application for adjustment of status, but before the USCIS gets around to approving your application, your spouse dies?
For many years, immigration attorneys simply told the surviving widows (or widowers), "When your spouse dies, so does the petition. You must leave the U.S."
Then, a few years ago, Congress amended the definition of "immediate relative" to include, in addition to spouses, parents (if their son or daughter was 21 years of age or older) and children of U.S. citizens, certain widows of U.S. citizens.
Section 201(b)(2)(A)(i) of the Immigration and Nationality Act states as follows:
"Immediate relatives. – For purposes of this subsection, the term "immediate relatives" means the children, spouses, and parents of a citizen of the United States, except that, in the case of parents, such citizens shall be at least 21 years of age. In the case of an alien who was the spouse of a citizen of the United States for at least 2 years at the time of the citizen's death and was not legally separated from the citizen at the time of the citizen's death, the alien (and each child of the alien) shall be considered, for purposes of this subsection, to remain an immediate relative after the date of the citizen's death but only if the spouse files a petition under section 204(a)(1)(A)(ii) within 2 years after such date and only until the date the spouse remarries. For purposes of this clause, an alien who has filed a petition under clause (iii) or (iv) of section 204(a)(1)(A) of this Act remains an immediate relative in the event that the United States citizen spouse or parent loses United States citizenship on account of the abuse."
But what happens if the marriage is less than two years old when the citizen spouse dies?
Carla was a J-1 au pair from South Africa when she wed her husband, Bob Freeman, in 2001. He filed an I-130 visa petition for her and she submitted an I-485 simultaneously. Tragically, Bob was killed in a car accident in 2002 while Carla's application was still pending. Fortunately for Carla, she met a very skilled and determined immigration attorney named Brent Renison in Oregon in 2004.
Although the Immigration Service denied her application and was ready to send her back to South Africa, Brent brought a federal lawsuit, and prevailed in the U.S. Court of Appeals for the Ninth Circuit in 2007. See Carla Freeman vs. Alberto Gonzales at
http://www.ca9.uscourts.gov/coa/newopinions.nsf/8CF95B8C0821EA29882572EA0052FB4A/$file/0435797o.pdf?openelement
The USCIS continues to resist the Court's holding even when the deceased spouses died fighting for their country in Iraq. So much for "supporting our troops". There are a number of lawsuits around the U.S. including one which our law firm is about to submit. For an interesting story about the widow's penalty entitled "Play by the Rules; Get Deported", see
https://www.shusterman.com/pdf/widows.pdf
(Article courtesy of Brainstorm Northwest.) Recently, I received the following message from Brent Renison:
Following the publication of this article, I have seen the Senate immigration bill fail, and along with it, our widow penalty fix provision. With the failure of immigration reform, I have been forced to resort to litigation again – a class action lawsuit was filed in Los Angeles on August 30, 2007, seeking nationwide class action status. Senator Bill Nelson (D-FL) is considering introducing legislation once again to fix the problem.
4. DREAM Act: Republicans Block Passage of Law to Aid Students
On October 24, the Senate failed to get the required 60 votes to override a threatened filibuster of a bill which would have allowed young people brought to the United States as children by their illegal immigrant parents to gain legal status provided they attended college or entered the military.
The vote was 52-44 in favor of allowing a debate on the Development, Relief and Education for Alien Minors Act also known as the DREAM Act. Twelve Republicans joined 38 Democrats and two Independents to vote in favor of proceeding with the debate while eight Democrats joined 36 Republicans to block the measure from moving forward.
The DREAM Act has been introduced in Congress by a large bipartisan coalition in each of the past five years. It was part of the Comprehensive Immigration Reform package that was supported by the Bush Administration earlier this year.
However, this time around the Administration flip-flopped and issued a strong statement urging Senators to vote against the bill.
Many Democrats were livid over the Senate's failure to consider this measure.
"I believe in this bill passionately," said Sen. Richard J. Durbin (D-Ill.). "Some of their stories are heartbreaking. Many know no other country, know no other language, and now they are being told to leave by our government."
"Children should not be penalized for the actions of their parents," said Senate Majority Leader Harry Reid (D-NV). "Many of the children this bill addresses came here when they were very young. Many don't even remember their home countries or speak the language of their home countries. They are just as loyal and devoted to our country as any American."
Although some Republicans supported the DREAM Act, most Republican Senators voted to kill the bill.
"Even though there's merit in the goal of the Dream Act, I feel this should be part of a comprehensive approach," said Sen. Jon Kyl (R-AZ) who previously had supported the DREAM Act as part of the Comprehensive Reform package.
Other Republicans were unequivocal in their opposition to the bill. "This is amnesty," said Sen. James Inhofe (R-OK). "It's a slap in the face to all of those who came in here legally."
Tom Tancredo (R-CO), a member of the House of Representatives, and a candidate for the Republican nomination for President, stirred the anti-immigrant right by calling on the Immigration and Customs Enforcement (ICE) to conduct a raid on students appearing at Senator Durbin's press conference in favor of the bill. Senator Durbin accused Representative Tancredo of "bigotry and hatred" and stated that none of the students who appeared together with him at the press were illegal.
I scanned the names of the students who appeared with Senator Durbin, and noticed that one is a recent UCLA graduate who I met with last year. I was moved by her courage in appearing at Senator Durbin's press conference. I would be happy to represent her on a pro bono basis.
In light of the crushing defeat of the DREAM Act, I urge all immigration attorneys to "adopt" one or more students who would have benefited from the passage of the DREAM Act and represent them on a pro bono basis.
5. Success Story: How to Force the USCIS to Approve Your Case
Persistence can sometimes pay big dividends. So can suing the USCIS in Federal Court. A case in point is the story of our client, Mr. P.
Mr. P first arrived in the United States from Europe on a business visitor visa in 1992. It was on this visit that he met his future wife, Ms. C, a citizen of the U.S. Five years after they met, they got married, and planned to live in the U.S. happily ever after, or so they thought.
Ms. C submitted a visa petition on behalf of her husband. Simultaneously, Mr. P filed his application for permanent residence. The following year, the Immigration Service interviewed the couple and requested additional evidence. Because of an old criminal charge for a business-related matter in his native country, the Immigration Service temporarily withheld adjudication of Mr. P's application.
Over the next several years, the couple was interviewed two more times, and each time, the Immigration Service requested additional evidence. Over the years, the government asked for documentation regarding the criminal charge, updated financial information for both Mr. P and Ms. C, and for updated photographs.
Eventually, the Immigration Service approved the I-130 petition. However, year after year, they failed to decide Mr. P's application for adjustment of status. Specifically, because the criminal charge was never brought to trial, there was no final disposition. In 2002, the criminal court finally issued its judgment on the 15-year-old charge, terminating the matter because the case was never brought to trial and the statute of limitations had run. A certified translation of this final judgment was provided to the Immigration Service.
Nonetheless, the Immigration Service inexplicably continued to withhold adjudication of Mr. P's green card application.
At this point, the couple retained our law firm. We made numerous inquiries with the Immigration Service over an eight-month period. Still, the Immigration Service refused to provide any reason or basis for its failure to adjudicate Mr. P's green card application.
As the couple got ready to celebrate their ten-year anniversary, we advised them to pursue a mandamus action in Federal Court against the Immigration Service.
Earlier this year, we submitted a complaint in District Court challenging the USCIS' unreasonable delay in adjudicating Mr. P's application. Soon after we filed the complaint, the USCIS made still another request for additional evidence (RFE) requesting for a new affidavit of support and a copy of Mr. P's admission stamp from 1992.
Just four months after we filed the mandamus action, the USCIS finally granted Mr. P's adjustment application.
The couple's persistence, and our submission of a complaint in Federal Court, proved effective in resolving this long- delayed matter. It took ten years, but the couple can now live together happily ever after.
6. Immigration Trivia Quiz:
Quiz Removed.
7. Ask Mr. Shusterman: How to Retain an Old EB Priority Date
This month, we answer a question about how you can retain your EB priority date when you change employers, but before you are eligible to apply for adjustment of status.
The following example is instructive:
Mr. Kumar was a computer professional at Infotech in Pennsylvania when he scheduled a telephonic legal consultation with me earlier this year. In June 2004, his employer submitted a labor certification application on his behalf which was approved in 2006. Then, Infotech filed an I-140 petition which was approved under the EB-3 category.
Because Mr. Kumar was born in India, the retrogression prevented him from adjusting his status for several more years. In the meantime, because of the skills that he had acquired at Infotech, he had become a hot commodity in his chosen profession. Computerworks in Georgia had offered him an offer of employment which far exceeded his $60,000 salary at Infotech. He knew that he could use AC-21 to change his H-1B employer and to extend his status past the usual six-year limit. However, he was loathe to start the PERM process and wait three more years for his priority date under EB-2 (Computerworks required a B.S. degree and five years of professional experience as the minimum entry requirement for the job.) to become current.
For weeks, he agonized and consulted with numerous friends, posted inquiries on various message boards and asked attorneys what to do. Everyone told him that changing jobs at this juncture would result in a lost priority date, an immigration disaster.
By the time he scheduled a consultation with me, he had all but given up hope. My first question to Mr. Kumar was what would he do if he were a U.S. citizen. Without hesitation, he replied that he would take the job at Computerworks since it was a significant promotion and his salary would increase almost 50%.
I then informed him about an important Immigration Service regulation found at 8 CFR 204.5(e):
"(e) Retention of section 203(b)(1) , (2) , or (3) priority date. — A petition approved on behalf of an alien under sections 203(b)(1), (2), or (3) of the Act accords the alien the priority date of the approved petition for any subsequently filed petition for any classification under sections 203(b)(1), (2), or (3) of the Act for which the alien may qualify. In the event that the alien is the beneficiary of multiple petitions under sections 203(b)(1), (2), or (3) of the Act, the alien shall be entitled to the earliest priority date. A petition revoked under sections 204(e) or 205 of the Act will not confer a priority date, nor will any priority date be established as a result of a denied petition. A priority date is not transferable to another alien."
This regulation allows a person with a priority date under the EB-1, EB-2 or EB-3 categories to retain their priority even after they change employers as long as they obtain the approval of a new I-140, or in Mr. Kumar's case, the approval of a PERM application and an I-140 petition.
He asked a number of questions (Example: Had we ever used this regulation and been successful in the past? Answer: Yes, at least 100 times over the past 25 years since I left the INS and entered private practice.) Before the end of our 30-minute consultation, he gave me the go ahead to begin a new PERM application on his behalf.
Even though Mr. Kumar's original priority date was under the EB-3 category, when we submitted a PERM application and an I-140 on his behalf, we did so under the EB-2 category. Because of the above regulations, he was able to retain his 2004 priority date and upgrade his category to EB-2.
In July, we submitted an I-485 on his behalf. Today, he is close to becoming a permanent resident and he was able to switch to his "dream" job.
Talk about a "win-win" situation!
Do you have immigration questions of general interest to our readers? Send them to
scanton@shusterman.com (e-mail no longer operational)
Each month we will choose one question to answer in our newsletter. To be considered, questions should be general in nature, and should be short and to the point (no more than 20-30 words).
If your question is neither short nor general, please schedule a 30-minute legal consultation with me at
https://www.shusterman.com/schedule-immigration-consultation/
8. Immigration Government Processing Times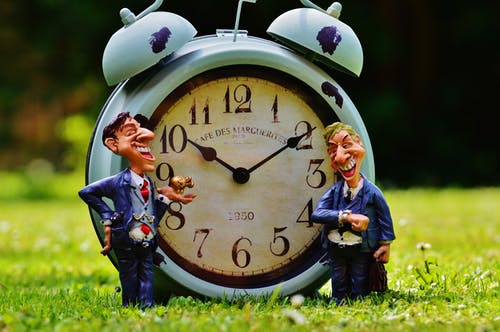 We link to the most recent immigration waiting times for each of the four USCIS Service Centers, the National Benefits Center and the Administrative Appeals Office. We also link to the processing times of all of the 83 USCIS District Offices and Sub-offices. We link to the Labor Department's page entitled "Processing dates for labor certification applications". Finally, we link to the State Department's "Visa Wait Times" page.
9. Chat Transcripts, Audios, Videos and WebCasts
Deleted
10. Winner of October 2007 Immigration Trivia Quiz
Quiz Removed.
Carl Shusterman
Certified Specialist in Immigration Law, State Bar of California
Former U.S. Immigration & Naturalization Service Trial Attorney (1976-82)
Board of Governors, American Immigration Lawyers Association (1988-97)
Phone: (213) 623-4592 Fax: (213) 623-3720
Law Offices of Carl Shusterman, 600 Wilshire Blvd., Suite 1550
Los Angeles, California 90017
"To turn on these children and treat them as criminals is an indication of the level of emotion and, in some cases, bigotry and hatred, that is involved in this debate."
– Senator Durbin referring to Representative Tancredo's attempt to have ICE arrest the student participants in the press conference promoting the DREAM Act
Newsletter US Immigration Update November 2007 – Quick Links
About Us
Back Issues of Our Newsletter
Citizenship
Client Testimonials
Forms Download
Green Cards
Job Search
PERM
Processing Times
Schedule a Legal Consultation
Subscribe to Our Newsletter
Success Stories
Temporary Visas
Visa Bulletin
Disclaimer: This newsletter is not intended to establish an attorney-client relationship. All information contained in this newsletter is generalized. Any reliance on information contained herein is taken at your own risk.
November 1, 2007