Volume Twelve, Number Eleven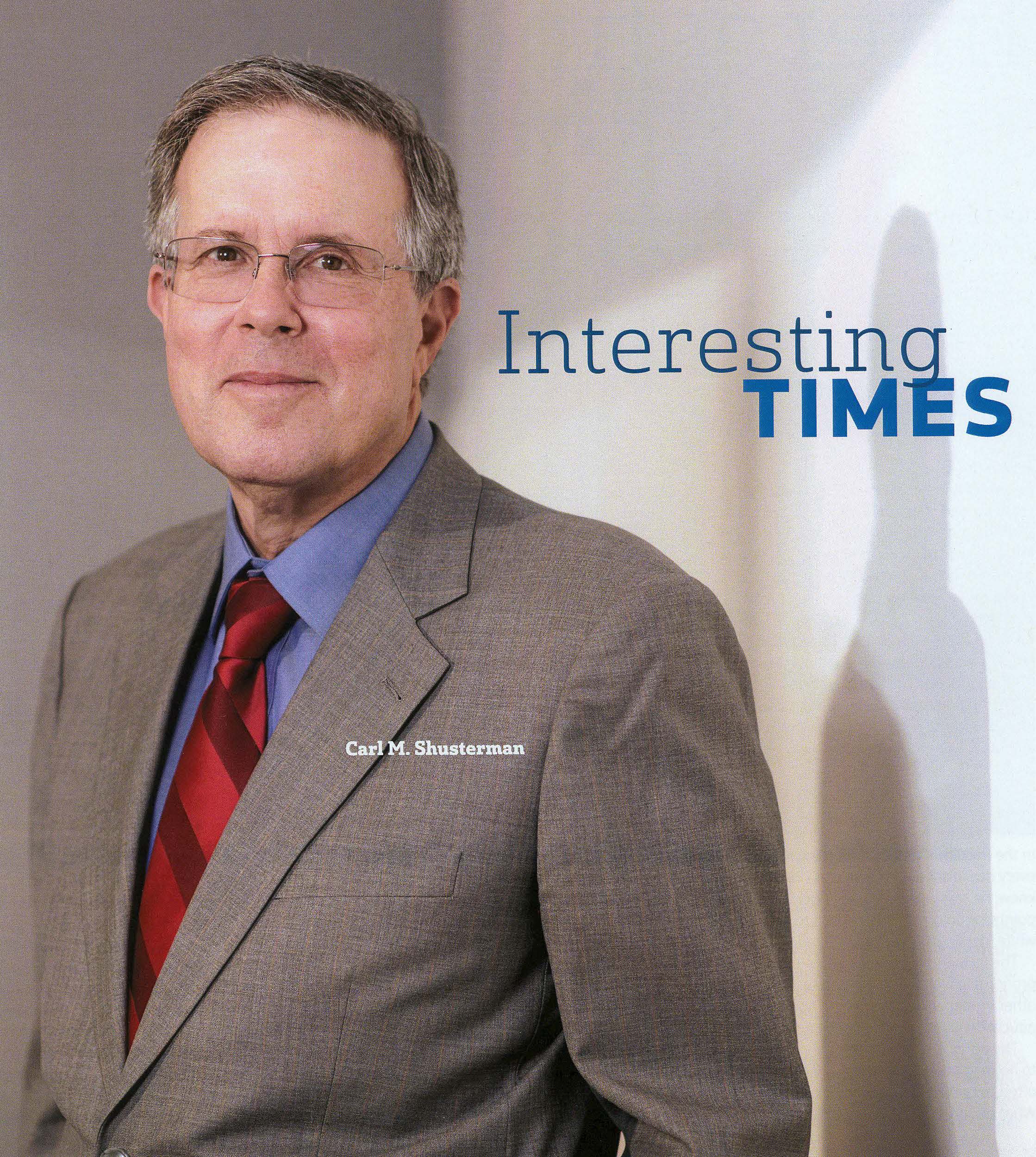 SHUSTERMAN'S IMMIGRATION UPDATE is the Web's most popular e-mail newsletter regarding U.S. immigration laws and procedures with over 40,000 subscribers located in more than 150 countries. It is written by a former INS Trial Attorney (1976-82) with over 30 years of experience practicing immigration law.
Published by the Law Offices of Carl Shusterman, 600 Wilshire Blvd, Suite 1550, Los Angeles, California, 90017. Phone: (213) 623-4592 x0.
Subscribe to our E-Mail Newsletter, join the conversation on our Immigration Facebook Page, follow our Blog Posts and subscribe to our "How-To" Immigration Videos.
Client Reviews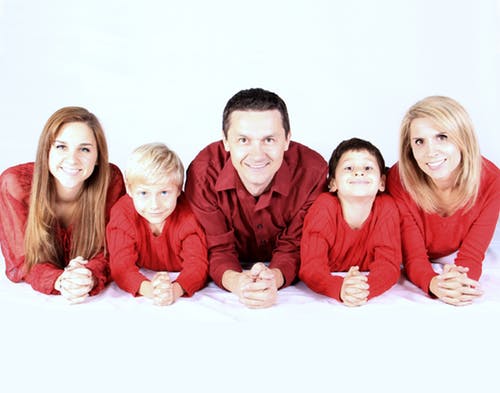 Professionalism and Care
"Mr. Shusterman helped me all the way since I arrived in the USA 17 years ago on a visiting scholar visa until this month when I have become a US citizen."
- Jose Mediano
Read More Reviews
Zoom Consultations Available!
Newsletter US Immigration Update December 2007
TABLE OF CONTENTS:
NEWS FLASHES:
H-2A Petitions – On November 9, the USCIS announced that as of December 10, it will centralize filing of H-2A petitions at its California Service Center.
I-130 Revised Filing Procedure – Beginning on December 3, the USCIS advises petitioners to file stand alone I-130 relative petitions with the Chicago Lockbox rather than through USCIS Service Centers. We link to the USCIS memo (issued on November 30) which instructs petitioners regarding the post office box addresses where I-130s should be filed. See our "Green Cards through Family Members" page at https://www.shusterman.com/greencardsthroughrelatives.html#1
ID Cards for the Undocumented – On November 20, San Francisco's Board of Supervisors voted by a 10-1 margin to issue ID cards to undocumented residents of San Francisco. Listen to the audio from our "National Public Radio" page at https://www.shusterman.com/nationalpublicradiousimmigration2010.html#1
J Regulations – On November 1, the State Department published regulations increasing the fees and charges for Exchange Visitor Program Services. The rule is effective on December 3rd. Access the complete text of the rule from our "Exchange Visitors" page at https://www.shusterman.com/j1exchangevisitors.html
Letters – Below is a letter that we received from a grateful client in North Carolina whose lengthy and complex immigration case we resolved just before Thanksgiving:
Dear Atty. Shusterman and Atty. Prokop, In behalf of my family, I would like to take this opportunity to thank you for all the support you provided to us. My family and I were finally approved yesterday with our adjustment of status interview and granted our green cards. This is a great blessing for me and my family to celebrate and give thanks for this Thanksgiving Day. Your expertise, dedication and passion to help a family with very complicated immigration issues make our dream come true for me and my family. It is very sad to look back on all the challenges that my family have had for the past 14 years including losing both of my father and mother. I learned a lot of lessons from the mistakes I made in becoming a legal resident of the U.S. I should have consulted with your law firm earlier and not with an irresponsible lawyer/consultant from the day we decided to stay here at U.S. We will not forget this in our life how we were given the chance to live and fulfill our American dream. God Bless and Happy Thanksgiving to all of you and your families, DS
Permanent Bars – Imagine being separated from your family permanently. One section of a law passed in 1996 provides for the permanent separation of a person from his family if he either: (1) remains unlawfully in the U.S. for one year, leaves and then unlawfully returns to the U.S.; or (2) is deported and then returns to the U.S. without permission. What if the family separation causes the person's citizen spouse and children to go on welfare or to become homeless? Too bad! The law says that the undocumented family member must remain outside the U.S. for a minimum of ten years, and only then may apply for a waiver to return to the U.S. The waiver will be granted only if he can demonstrate "extreme hardship" to his spouse and parents who are U.S. citizens or lawful permanent residents if he is not permitted to return to the U.S. We link to a new Federal Appeals Court decision (dated November 30) and two BIA decisions (November 29) upholding and explaining this section of law from our "Unlawful Presence and 3/10 Year and Permanent Bars" page at https://www.shusterman.com/unlawfulpresencesimmigrationbars.html#1
Prosecutorial and Custody Discretion – On November 7, ICE issued their latest memorandum regarding prosecutorial and custody discretion. We link to the memo as well as to a similar ICE memo in 2005 and to an INS memo from 2000 from our "ICE" page at https://www.shusterman.com/immigrationandcustomsenforcement.html
Students – On November 16, the State Department announced that they had issued a record number of student (F-1 and M-1) and exchange visitor (J-1) visas in fiscal year 2007, over 650,000. Will the best and brightest of these students be allowed to contribute to our economy after they graduate? Not unless Congress acts to increase the number of H-1B and EB visas. See https://www.shusterman.com/f1students.html#1
Temporary Working Visas – Applicants for temporary working visas abroad can expect increased delays. In the past, applicants for H, L, O, P and Q visas could simply present form I-797 Notice of Approval, and apply for a visa abroad. Now consular posts must confirm the approval of each nonimmigrant petition with the new Petition Information Management Service (PIMS) of DOS' Kentucky Consular Center before a visa can be issued. In order to avoid delays, it is recommended that applicants e-mail their Notices of Approval to consulates in advance of their visa appointments so that the PIMS report may be obtained prior to the visa interview. See the State Department cable instructing posts on how to use PIMS on our "Temporary Visas" page at https://www.shusterman.com/temporaryvisas/
Visa Bulletin – EB-2 numbers for persons born in China and India retrogressed significantly in December while EB-3 numbers barely inched forward. The State Department indicated that further retrogressions may take place as early as January 2008. To view the December 2007 Visa Bulletin, see our "Visa Bulletin" page at https://www.shusterman.com/statedepartmentvisabulletin/
Widows – We featured a Federal Appeals Court decision and a web site about the immigration status of widows of U.S. citizens in the November 2007 issue of our newsletter. On November 8, the USCIS issued a memo regarding this subject. The USCIS will grant permanent residence to certain widows and children residing in the 9th Circuit (Alaska, Arizona, California, Hawaii, Idaho, Montana, Nevada, Oregon and Washington State) and will deny permanent residence to similarly situated widows and children residing outside the 9th Circuit. Our advice to these widows is to "Go West!" We link to the USCIS memo from our "Green Card" page at https://www.shusterman.com/greencards/#5
1. USCIS Overwhelmed by Millions of New Applications
During the past several months, the USCIS has become overwhelmed with millions of additional applications for immigration benefits. The bottom line is whether you are applying for naturalization, adjustment of status, a replacement green card or for any other immigration benefit, expect increased delays. These backlogs are not to be confused with the visa retrogression which delays the granting of green cards from five to 22 years. Let me explain further.   In an interview with the New York Times in August, I expressed astonishment at the huge number (over 300,000) of I-485s received by the USCIS in July and August.
More recently, we have learned that during the same period of time, the USCIS received approximately 2.5 million applications of all types, more than double the number that they received in July and August of 2006. The agency is warning that naturalization applications received after June 1, 2006 can expect processing delays of 16 to 18 months!
Due to huge increases in new applications and lack of pre-planning, the agency is literally melting down. The USCIS had projected that it would receive 3.2 million over a two-year period, fiscal years 2008 and 2009. Usually, the government mails out a receipt within a week of receiving an application. However, as of mid-November, the USCIS' Texas Service Center reported that it was issuing receipts for immigration applications filed on July 26, a delay of almost four months!
"Were we caught off guard by the volume? Let's just say it was anticipated it would increase. It was not anticipated it would increase by that much," said Emilio Gonzalez, director of Citizenship and Immigration Services.
Although the agency is in the process of hiring 1,500 additional examiners to cope with the additional workload, government employers (like applicants for immigration benefits) must undergo lengthy FBI security checks. I remember when I was hired as an INS Attorney in the mid-1970s, the FBI took almost nine months to complete the required checks before I started my job.   A lot of people who applied for naturalization in June and July of 2007 may find that they won't receive their papers in time to vote in the 2008 elections. Because of the July 30th fee increases, over 780,000 persons applied for naturalization in the first seven months of 2007, a 71% increase over the previous year.
"I hope there is no politics involved, but it makes me wonder when it's a Republican administration and those pushing anti-immigrant legislation are Republicans and the ones managing this process are Republicans," stated Eliseo Medina, the Executive Vice President of Service Employees International Union (SEIU).
Senator Charles Schumer (D-NY) stated that "for waves of would-be citizens, bureaucratic incompetence is turning the American Dream into a dream deferred." He is urging the USCIS to rehire retirees to help process pending applications for naturalization.
We link to the USCIS Receipt Delay page from our "Citizenship and Immigration Service (USCIS)" page at https://www.shusterman.com/uscitizenshipandimmigrationservices.
2. I-9: New Form and Procedures Mandatory on December 26th
On November 7, the USCIS posted a Fact Sheet on their web site entitled "USCIS Revises Employment Eligibility Verification Form I-9". It provides as follows: "The Illegal Immigration Reform and Immigrant Responsibility Act of 1996 (IIRIRA) mandated a reduction in the number of documents that employers may accept from newly hired employees during the employment eligibility verification process. In 1997, the former Immigration and Naturalization Service (INS) published an interim final rule in the Federal Register eliminating some of the documents IIRIRA slated for removal. However, Form I-9 was not updated to reflect the revised List of Acceptable Documents at that time. USCIS has revised Form I-9 to bring it into compliance with the 1997 regulation as a first step toward achieving the document reduction goals set out in IIRIRA and as a further step in its ongoing work toward reducing the number of documents used to confirm identity and work eligibility. The most significant change to the revised Form I-9 is the elimination of five documents from List A (Documents establishing identity and employment authorization) of the List of Acceptable Documents." (Italicized words added.)   These five documents are as follows:
Certificate of U.S. Citizenship (Form N-560 or N-561)
Certificate of Naturalization (Form N-550 or N-570)
Alien Registration Receipt Card (I-151)
Unexpired Reentry Permit (Form I-327)
Unexpired Refugee Travel Document (Form I-571)
In addition, the following was added to the list of acceptable List A documents:
Unexpired Employment Authorization Document (I-766)
There are no changes to List B (Identity Documents) or List C (Documents Establishing Employment Authorization).   Also, employees are no longer required to provide a Social Security Number in Section 1 of the I-9 form unless their employer is participating in the government's "E-Verify" (formerly "Basic Pilot") program.   These new requirements must be followed for all new hires and for existing employees whose I-9s are being reverified.
On November 26, the USCIS published a notice in the Federal Register which provides that employers not using the new I-9s and following the new procedures by December 26 will be subject to penalties under the Immigration and Naturalization Act.
We link to the November 26th notice from our "Employers' Immigration Guide" at https://www.shusterman.com/employersimmigrationguide/#6
We also link to the USCIS Fact Sheet, Update and Handbook for Employers (47 pages) from the same page.
We link to the new I-9 form from our "Immigration Forms" page at https://www.shusterman.com/formsusimmigration/
On a related note, a contractor hired by the DHS to evaluate the Web Basic Pilot Program published its findings in a 254- page report entitled "Findings of the Web Basic Pilot Evaluation" in September. Suffice it to say that the Web Basic Pilot is not yet ready for prime time.
We link to the complete text of the report from our "Employers Immigration Guide" at https://www.shusterman.com/employersimmigrationguide/#6
In another related development, the U.S. District Court for the Northern District of California has granted DHS' motion to stay proceedings until March 1, 2008, pending a new rulemaking effort that DHS maintains will address the court's concerns with its regulation on SSA no-match letters.
For more information about the "no-match" letter lawsuit and the resulting controversy, we link to the ACLU web page which contains the legal documents and press coverage of the suit from our "Employers' Immigration Guide" at https://www.shusterman.com/employersimmigrationguide/#7
3. Decisions from USCIS' Administrative Appeals Office (AAO)
What do you do when your petition or application for an immigration benefit is denied by the USCIS?   In most cases, your remedy is to appeal to USCIS' Administrative Appeals Office (AAO) in Washington, D.C. The AAO has jurisdiction over 40 types of immigration petitions and applications including I-140, I-129 and I-601 denials.
We link to USCIS' "Administrative Appeals Office: How Do I Appeal the Denial of My Petition or Application?" from our "USCIS" page at  https://www.shusterman.com/uscitizenshipandimmigrationservices.
From the above link, you can also access selected AAO decisions rendered between 2000 and 2005. If you are thinking of appealing a denial of an application/petition or you want to see the AAO's standards for what constitutes a person of extraordinary ability, an outstanding researcher or professor, or a multinational executive or manager, extreme hardship, etc., the decisions contained in these pages may prove useful.   We hope that USCIS will update its web site to include more recent AAO decisions.   In the meantime, we have posted a nonpublished decision dated August 30, 2007 overturning the Nebraska Service Center's denial of a petition for an outstanding research where the researcher met two of the six criteria enumerated in the statute.
See our "Green Cards through Employment" page at https://www.shusterman.com/greencardsthroughemployment.html
We have also posted an instructive nonpublished decision explaining what constitutes "extreme hardship", dated October 31, 2007, where the AAO overturned the denial of an I-601 waiver for unlawful presence where the applicant was subject to the 10-year bar.
See our "Unlawful Presence and the 3/10 Year and Permanent Bars" page at https://www.shusterman.com/unlawfulpresencesimmigrationbars.html#1  to read a copy of the decision.
Also, see our article, "Winning an Appeal before the AAO", at https://www.shusterman.com/newsletterusimmigrationmay2007.html#4
To access the latest AAO processing times, see  https://www.shusterman.com/pdf/administrativeappealsofficeprocessingtimes.pdf
Not pleased with the result of your AAO appeal? Remember that most AAO decisions may be challenged in the Federal Courts. See our "Federal Courts" page at  https://www.shusterman.com/federalcourtsimmigration
4. The Supreme Court & Our Immigration Laws: Oyez, Oyez, Oyez
The Supreme Court installed an audio recording system in October 1955 and began recording its proceedings at the start of its annual Term. It has been recording almost all oral arguments before the Court ever since. The recordings were principally for use by the justices and their clerks. The Court agreed to archive the recordings – which were made on reel-to-reel tapes – at the National Archives and Records Administration. The tapes sat there for years, available to researchers and scholars provided that they agreed to use them for educational and research purposes only and promised not to duplicate them for commercial purposes.
With the rise of the Internet, the recordings were transferred from reel-to-reel tapes to digital recordings. As a result, it is now possible, thanks to a group known as the Oyez Project, to listen to Supreme Court oral arguments dating back to 1983. Eventually, the project hopes to digitize, and post online, all oral arguments dating back to 1955.
The Oyez Project also provides authoritative information on all justices and offers a virtual reality 'tour' of portions of the Supreme Court building, including the chambers of some of the justices.   Some of the significant immigration cases where the oral arguments are available online include the following: * Gonzales v. Duenas-Alvarez, 549 U.S. ___ (2007)
Question   Does the "theft offense" aggravated felony in the Immigration and Nationality Act include aiding and abetting a theft?
* Jama v. Immigration and Customs Enforcement, 543 U.S. 335 (2005)
Question   May immigration officials deport a person to his country of birth under 8 U.S.C. 1231(b)(2)(E)(iv), if that country lacks a functioning central government that is able to accept the person's return?
* Leocal v. Ashcroft, 543 U.S. 1 (2004)
Question   Is a conviction of driving under the influence and causing serious bodily injury a "crime of violence" under federal immigration law that allows the person to be deported as an aggravated felon?
* Hoffman Plastic Compounds, Inc. v. NLRB, 535 U.S. 137 (2002)
Question   Does the National Labor Relations Board have the discretion to award backpay to an undocumented alien employee who was not legally authorized to work in the United States?   Oral arguments are available online even for "golden oldie" cases like * INS v. Chadha, 462 U.S. 919 (1983)
Question   Did the Immigration and Nationality Act, which allowed a one-House veto of executive actions, violate the separation of powers doctrine?
However, The Oyez Project is still working to digitalize the oral arguments on "classic" immigration cases like * Woodby v. Immigration Service, 385 U.S. 276 (1966) and * Foti v. Immigration Service, 375 U.S. 217 (1963)
You can download the arguments for free into your iPod or listen online. See what it is like to argue a case before the Supreme Court.
Warning: If you are experiencing anxiety, ask your physician if listening to these oral arguments is right for you ;-)
Listening to these arguments from your computer is an interesting experience. At the same time that you are listening to the audio, a transcript appears and so does a photo of the Justice asking the question.   Besides the audio, readers are provided with other case- related information including a written copy of the opinion and the briefs, the facts of the case, the question presented and the Court's conclusion.
For readers whose interest is primarily in immigration cases, we link directly to the Court's immigration cases from our "Immigration and the Supreme Court" page at  https://www.shusterman.com/supremecourtimmigration.html
5. Success Story – Why You Need a Good Immigration Attorney
Many people do not seek the assistance of an experienced immigration attorney until it is too late. There is a common misconception that immigration law simply involves filling out forms, and that many processes do not require any level of expertise or knowledge beyond the information contained on the USCIS instructions. However when dealing with immigration matters, it is what you don't know that can hurt you the most. And chances are, what you don't know is a lot.
Take, for instance, the common occurrence of a U.S. citizen who marries a foreign national. The happy couple will often assume that marriage to a U.S. citizen automatically qualifies the foreign spouse for permanent residence. But if the foreign national has entered the U.S. illegally, this is simply not the case. With certain limited exceptions, if a foreign national entered the country without inspection he or she is not eligible to adjust status here in the U.S., and will have to apply for an immigrant visa at a U.S. Consulate abroad. Most couples have little idea of the risks involved in this scenario.
If the foreign national spouse has been unlawfully present in the country for more than 365 days after the age of 18, his or her departure from the U.S. will trigger a ten-year bar on returning to this country. A waiver of this bar is only available for those who can demonstrate that a U.S. citizen or lawful permanent resident spouse or parent will experience "extreme hardship" if the foreign national cannot return.
Mr. and Mrs. G, believed that the immigrant visa process would be fairly quick and straightforward. Although Mr. G was a citizen of the U.S. by birth, Mrs. G entered the U.S. without inspection as a five-year-old together with her parents. Even though she was a child at the time, her unlawful entry prohibits her from obtaining permanent residence without leaving the U.S.
After their marriage, the couple talked to a friend from church who assured them that she had successfully helped many others. She promised that she would guide them through the immigration process as well. She told them that Mr. G. must file an immigrant visa petition with the USCIS, and that once that petition was approved, his wife's case would be transferred to the Consulate in Ciudad Juarez, Mexico. It seemed easy enough, and Mr. G prepared the required forms and filed his petition with the USCIS. They were excited when the petition was approved, and then many months later Mrs. G was finally scheduled for her immigrant visa interview.
Mr. and Mrs. G traveled to Ciudad Juarez, and were staying with distant relatives in the days leading up to the interview. When the fateful day arrived, it came as a shock when the consular officer told Mrs. G that she was barred from returning to the U.S. for ten years because of her unlawful presence in the U.S. and that she needed a waiver before she could receive her visa. Her friend from church had never even mentioned "unlawful presence" or necessity of obtaining a waiver. They had no idea what to do, but the consular officer did mention an agency nearby where they could find assistance in preparing a waiver application.
When Mr. and Mrs. G went to the agency they were told to simply fill in a waiver application form, and prepare a short letter saying how much Mr. G would miss his wife if her waiver was denied. Relying on the instructions of apparent "experts," they did as instructed and filed a waiver application. Mrs. G stayed in Mexico for an entire year while she waited for the decision on her waiver application. Mr. G returned to his job in the U.S. He frequently drove or flew down to Mexico to visit his wife. While Mrs. G was in Mexico, she gave birth to their first child.
Mr. and Mrs. G were devastated when, over a year later, they received a letter stating that the waiver application had been denied. The USCIS stated that they failed to show that Mr. G would experience "extreme hardship" if his wife could not return to the U.S. At this point Mr. G finally realized he was in over his head, and he consulted with our law firm.
After meeting with Mr. G, we knew he had an excellent waiver application that surely would have been granted if only it were properly prepared.   Mr. G. is a fourth generation U.S. citizen, who has no family or connections to Mexico. He has an excellent job, and is respected in his local community. His first wife had passed away ten years before in a tragic car accident. Mr. G was left to care for his two young sons who were adolescents at the time. He did the best he could to care for his boys while working full time to pay the mortgage and other bills.
Life was a struggle in the years after his wife's death, and his oldest son began to experience depression. After living through the excruciating loss of his wife, Mr. G was dealt a tremendous emotional blow when his oldest son attempted to take his own life. Mr. G once again tried to put his family back together. He did not share with anyone how he experienced panic attacks, sleepless nights, and bouts of depression brought on by the pressures of his life.   When he met his future wife at church, things began to turn around for him and his family. Mrs. G was not only a companion for him, but also a positive influence in his sons' lives. His oldest son especially developed a close bond with his stepmother, and his attitude towards life, school, and friends began to improve with her involvement in the family.
After the couple was married, they lived together as a family for only 6 months before Mrs. G departed for her immigrant visa interview. She had been living in Mexico ever since. Her absence was an increasing strain on Mr. G's emotional and psychological health. This was compounded by the separation from his newborn son, and the fact that his oldest son was once again acting up.   We knew that there was little chance of succeeding with an appeal for the waiver denial, because most of the evidence was readily available at the time Mrs. G first submitted her application. While we did pursue this option, we also contacted the immigrant visa unit at the Consulate and asked for a new interview for Mrs. G. Because of the volume of applicants, she would have to wait many months before she could re-apply. However after her second interview, she could submit a new and better waiver application.   We spend countless hours working with Mr. G to prepare the second waiver application. Declarations were written, family photos were gathered, friends, family and co-workers wrote to attest to the enormous difficulties that Mr. G has overcome and how the separation from his wife was impacting him. We also obtained a report from Mr. G's psychologist to discuss the state of his mental and emotional well-being.
After Mrs. G's visa interview, the couple's patience and persistence was tested as they attempted to schedule an InfoPass appointment to submit the new waiver application. After weeks they were finally able to do so, and Mrs. G attended her waiver interview while her husband nervously waited outside. Several hours later, Mrs. G emerged from the building with tears streaming down her face. Thankfully, this time they were tears of joy. The USCIS officer had granted Mrs. G's waiver, and she picked up her immigrant visa several days later.   After nearly three years of separation, our clients are finally a family again.
To read more of our Immigration Success Stories, see  https://www.shusterman.com/successstoriesimmigration/
6. Immigration Trivia Quiz:
Quiz Removed.
7. Ask Mr. Shusterman: Section 245(i) – An Immigrant's Guide
Section 245(i) has allowed thousands of our clients to adjust their status to permanent residents without leaving the U.S. The basics of how section 245(i) works are simple. However, because there are a myriad of INS/USCIS memos on the subject, often this section of law can help you in ways that you never dreamed were possible.
Section 245(i) was first added to the law in 1994, and was renewed in 1997, and again in 2000 with an additional restriction. This section of law allows persons who would not normally be permitted to adjust their status in the U.S. because (1) they entered the U.S. without inspection; (2) because they overstayed their visas; or (3) because they worked without authorization in the U.S., to do so if they meet the following conditions:
Their employers submitted an application for labor certification for them or they were the beneficiary of an immigrant visa petition (either employment-based or family-based) prior to May 1, 2001; and
If the application or petition was filed on their behalf after January 14, 1998, they must have been physically present in the U.S. on the date section 245(i) was extended, on December 21, 2001; and
They must pay a fine, currently $1,000.
A few examples illustrate how section 245(i) operates:
EXAMPLE #1 – Juan, a citizen of Mexico, crossed the border illegally in 1999. In 2005, he married a U.S. citizen. Normally, he would be ineligible for adjustment of status since he did not enter the U.S. legally. He would have to be interviewed at the U.S. Consulate in Ciudad Juarez, Mexico. Since he has lived in the U.S. illegally for more than one year, he would be barred from returning to the U.S. for ten years unless he obtained a "waiver" of the ten-year bar by demonstrating to the USCIS that his wife would suffer "extreme hardship" unless a waiver was granted for him. This might be very risky for Juan, and if his waiver were denied, he would not be allowed to reenter the U.S. However, after questioning Juan further, we learned that his brother is a U.S. citizen and that he submitted an immigrant visa petition for Juan in December 2000. This means that Juan is 245(i)-eligible and, therefore, may adjust his status in the U.S. through his wife. He does not have to return to Mexico for his interview. He is not subject to the ten-year bar and does not have to apply for a waiver.
EXAMPLE #2 – Teresa, a citizen of the Philippines, entered the U.S. as a B-2 visitor in 2004. A nurse in her home country, she passed the NCLEX exam in the U.S. and was sponsored by a hospital shortly before her stay expired. However, because she had trouble passing the English exam on her first try, the USCIS denied her application for adjustment of status because she did not possess a VisaScreen certificate. When her lawyer, resubmitted her application for adjustment of status, the USCIS denied her a second time because they said that she did not qualify under section 245(k).
See https://www.shusterman.com/newsletterusimmigrationoctober2007.html#7
When we interviewed her, she neglected to complete the section of our "intake" application at  https://www.shusterman.com/schedule-immigration-consultation/  which concerned the immigration status of her parents. "My parents have never been outside the Philippines", she stated, "What difference does it make?"
As it turned out, it made all the difference in the world.   Teresa's uncle, now deceased, lived in New York and became an American citizen in 1982. Thrilled to be a U.S. citizen, he immediately petitioned for his sister, Teresa's mother, to become a permanent resident of the U.S. At the time that he did so, Teresa was a little girl, and qualified as a "derivative beneficiary" of her uncle's petition. Unfortunately, her uncle died in 1990, and so did his petition.   However, since the petition was filed prior on or before January 14, 1998, this allowed Teresa to file for adjustment of status a third time, this time under section 245(i). Teresa is now a lawful permanent resident of the U.S.
EXAMPLE #3 – Rakesh, a citizen of India, entered the U.S. in 1998 as an H-1B computer professional. His wife, Reshma, entered with him with an H-4 visa. In 2002, Rakesh's employer in Atlanta submitted a labor certification on his behalf. As soon as the labor certification was approved, his employer filed an I-140 petition for Rakesh which was also approved. Unfortunately, Rakesh was laid off his job in 2004. He not only lost his job, but lost his H-1B status as well. Over one year later, Rakesh found another job in Houston. However, since he had already used up his six years in H-1B status, he could not be sponsored for a new H-1B visa unless he left the U.S. for one year. If he did so, he would be subject to a ten-year bar to returning to the U.S. And how could his new employer in Houston sponsor him for PERM, an I-140 and an I-485 since he had been out-of-status for over one year and did not qualify under section 245(i)? Rakesh had posted numerous inquiries on message boards, and everyone told him that he was doomed, except for one person who advised him to divorce his wife and marry a U.S. citizen.
That was very poor advice. Not just for the obvious reasons, but because the solution to Rakesh's sorry state laid squarely in the hands of his wife, Reshma.
A potential employer in Boston had filed an application for labor certification and an I-140 for Reshma after her marriage to Rakesh, but before they arrived in the U.S. in 1998. After Rakesh was sponsored for an H-1B visa by the company in Atlanta, Reshma gave up on the idea of working in Boston. Nevertheless, the mere filing of the application for labor certification "grandfathered" Reshma under section 245(i), and the approval of the I-140 secured a priority date for her. Fortunately, she received a new job offer, and her employer obtained the approval of a PERM application and an I-140 for her. Even with the retrogression, she retained her original 1998 priority date, and she immediately applied for adjustment of status under section 245(i) with Rakesh as her derivative beneficiary. They both have EAD work permits, and have already been scheduled for their green card interviews.
For more information regarding who qualifies for benefits under section 245(i), see our "Section 245(i)" page at https://www.shusterman.com/greencardsusing245i.html
Do you have immigration questions of general interest to our readers? Send them to  scanton@shusterman.com
Each month we will choose one question to answer in our newsletter. To be considered, questions should be general in nature, and should be short and to the point (no more than 20-30 words).   If your question is neither short nor general, please schedule a 30- minute legal consultation with me at https://www.shusterman.com/schedule-immigration-consultation/
8. Immigration Government Processing Times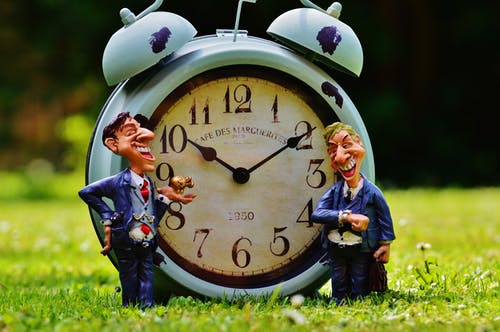 We link to the most recent immigration waiting times for each of the four USCIS Service Centers, the National Benefits Center and the Administrative Appeals Office. We also link to the processing times of all of the 83 USCIS District Offices and Sub-offices. We link to the Labor Department's page entitled "Processing dates for labor certification applications". Finally, we link to the State Department's "Visa Wait Times" page.
9. Chat Transcripts, Audios, Videos and WebCasts
Deleted
10. Winner of November 2007 Immigration Trivia Quiz
Quiz Removed.
Carl Shusterman
Certified Specialist in Immigration Law, State Bar of California
Former U.S. Immigration & Naturalization Service Trial Attorney (1976-82)
Board of Governors, American Immigration Lawyers Association (1988-97)
Phone: (213) 623-4592 Fax: (213) 623-3720
Law Offices of Carl Shusterman,
600 Wilshire Blvd., Suite 1550
Los Angeles, California 90017
"We cannot be a white male cul-de-sac party and survive."
-John Weaver, a Republican strategist who worked for Senator McCain's (R-AZ) presidential campaign.
Newsletter US Immigration Update December 2007 – Quick Links
About Us
Back Issues of Our Newsletter
Citizenship
Client Testimonials
Forms Download
Green Cards
Job Search
PERM
Processing Times
Schedule a Legal Consultation
Subscribe to Our Newsletter
Success Stories
Temporary Visas
Visa Bulletin
Disclaimer: This newsletter is not intended to establish an attorney-client relationship. All information contained in this newsletter is generalized. Any reliance on information contained herein is taken at your own risk.
December 2, 2007