Volume Sixteen, Number Four
Special Message: With increased privacy and security concerns mostly due to viruses and spam, delivering our monthly newsletter to your e-mail address presents many challenges. If you add our e-mail address to your address book or safe list, this should insure that our newsletter will not end up in your junk mail.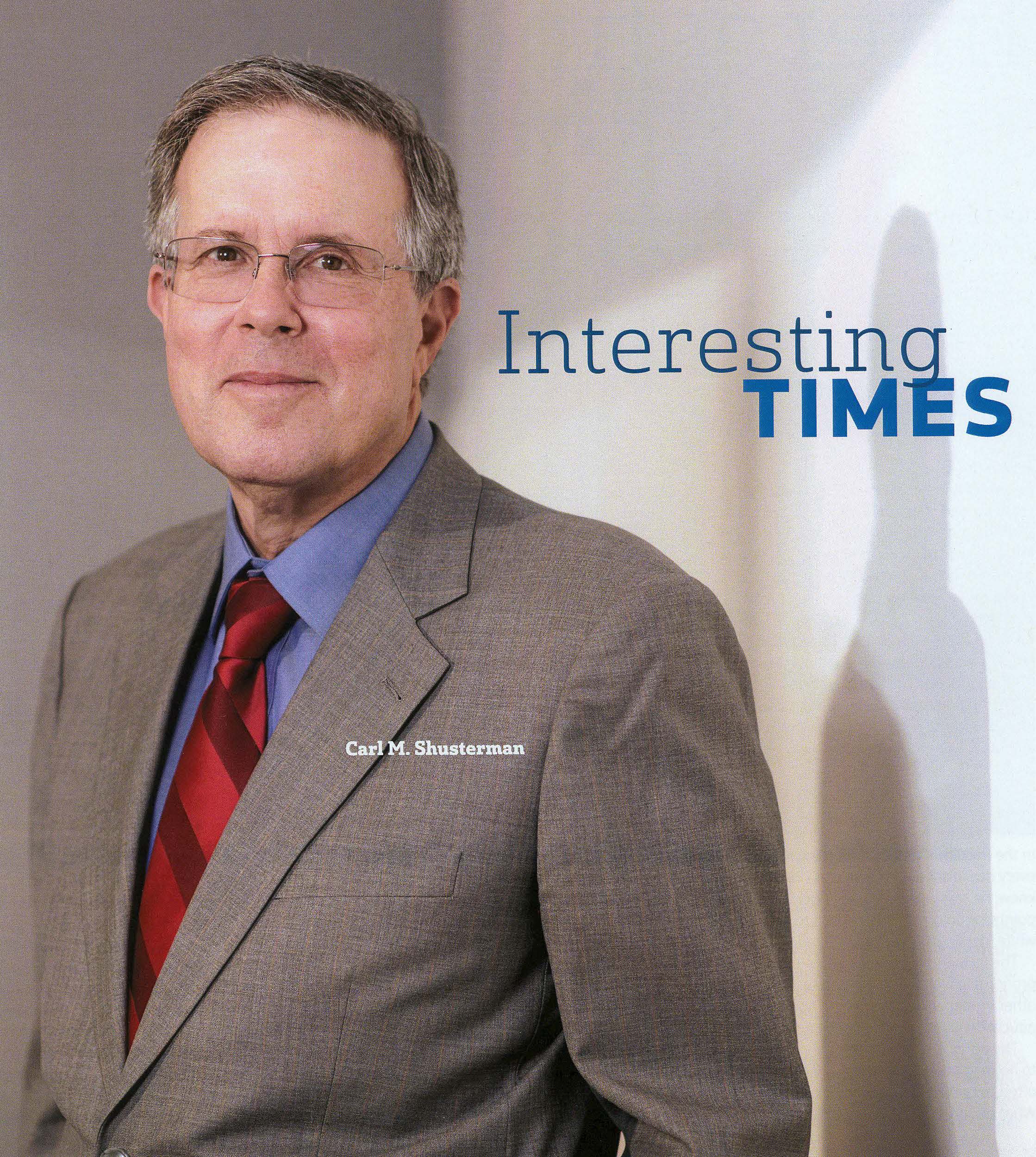 SHUSTERMAN'S IMMIGRATION UPDATE is the Web's most popular e-mail newsletter regarding U.S. immigration laws and procedures with over 60,000 subscribers located in more than 150 countries.  It is written by a former INS Trial Attorney (1976-82) with over 30 years of experience practicing immigration law.
Published by the Law Offices of Carl Shusterman, 600 Wilshire Blvd, Suite 1550, Los Angeles, California, 90017.  Phone: (213) 623-4592 x0
Subscribe to our free, monthly e-mail newsletter, SHUSTERMAN'S IMMIGRATION UPDATE.
Join the conversation on our Immigration Facebook Page and receive daily updates on the latest events and stories regarding immigration laws and policies.
Follow our Blog Posts commenting on the latest developments in the immigration world.
Subscribe to receive our free "How-To" Immigration Videos.
Client Reviews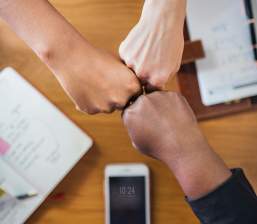 Great Work!
"We are very pleased by the services we get from the Law Offices of Carl Shusterman. Our experience in the past year with all our H1B renewals has been amazing, and we've obtained great results."
- KRG Technologies, Valencia, California
Read More Reviews
Skype Consultations Available!
TABLE OF CONTENTS:
1. "How Immigration Works for America – From Brawn to Brains"
2. State Department Visa Bulletin for April 2011 – "Further Retrogressions…"
3. Schedule of Shusterman's Upcoming Immigration Law Seminars
4. H-1B Filing Season Starts April 1 – OPT Cap-Gap Rule – Affiliation
5. Success Story: Obtaining a Waiver for the Permanent Bar  
6. Immigration Trivia Quiz: Immigrant Architects – Building New Lives
7. Ask Mr. Shusterman: Green Cards for Outstanding Professors and Researchers
8. Official Immigration Government Processing Times
9. Special Handling PERM Applications for Certain University Professors    
10. Winner of our March 2011 Immigration Trivia Quiz
NEWS FLASHES:
Customs and Border Protection (CBP) – At a March 16 hearing of the House Appropriations Subcommittee on Homeland Security, Congresswoman Lucille Roybal-Allard (D-CA) condemned what she termed as the long and growing list of Border Patrol misconduct cases and called on the Patrol's leadership to take action to stem this disturbing pattern of abuse and corruption."Over the past two years," she said, "at least five Border Patrol agents have been accused or convicted of sex crimes, including one individual who assaulted an immigrant mother while her children sat in a nearby car.  Last May, an immigrant detainee died after being beaten and shocked with a Taser four times.  In June, an agent admitted to assaulting an immigrant at a processing center while later that month, an unarmed 15 year old boy was shot and killed in El Paso by Border Patrol personnel.  Finally, in September, an agent went on trial for torturing a 16 year old suspected drug smuggler."Congresswoman Roybal-Allard went on to cite figures that show Border Patrol corruption investigations have increased from 245 in 2006 to more than 770 last year.  She also noted that only 15% of applicants for employment with the Patrol undergo polygraph tests and of this cohort, fully 60% are rejected.  In response, Border Patrol Chief Michael Fisher and Customs and Border Protection Assistant Commissioner Thomas Winkowski indicated that accusations of wrongdoing are taken seriously and that the agency would be more proactive in investigating evidence of abuse and corruption moving forward.  They also stated that in the future every applicant would be subjected to a lie-detector test.
EB-2 Visa Availability – Charlie Oppenheim, Chief, Immigrant Visa Control and Reporting Division, U.S. Department of State, informed AILA of a dramatic reduction in the use of EB-1 numbers. He stated:"[US]CIS says they have seen a decline in filings, and does not expect a change in the number use pattern. Therefore, this decline in EB-1 number use will allow me to begin having those 'otherwise unused' numbers drop down and be available for use in the EB-2 category. Based on current indications, that would mean that at least 12,000 additional numbers will be available to the EB-2 category. This situation will allow me to advance the India EB-2 cut-off date for May. The reason being that all 'otherwise unused' numbers are provided strictly in priority date order, and the India demand has the largest concentration of early dates."Consider, however, that there are over 17,000 persons with 2006 EB-2 priority dates, 13,000 of them were born in India and the other 4,000 were born in China.  We expect India EB-2 to advance modestly in May, between 2 weeks and 2 months, and China EB-2 to advance even less.  Legislative action is clearly the only solution to this persistent problem.
E-Verify Self-Check – On March 21, DHS Secretary Janet Napolitano and USCIS Director Alejandro Mayorkas announced the roll-out of the "E-Verify Self-Check". This online tool allows persons to check their employment eligibility status before seeking employment in the U.S. The system will allow users to alert the DHS and the Social Security Administration of any inaccuracies in their records and have them corrected. Presently, the system is only available to persons who reside in Arizona, Colorado, the District of Columbia, Idaho, Mississippi and Virginia. The government plans to gradually expand the program across the entire U.S.
H-1B Electronic Registration Proposed – On March 3, the USCIS published a proposed regulation in the Federal Register that could "save U.S. businesses more than $23 million over the next 10 years by establishing an advance registration process for U.S. employers seeking to file H-1B petitions for foreign workers in specialty occupations."  The comment period runs until May 3. 
H-2B Regulations Proposed – The U.S. Department of Labor's Employment and Training Administration and its Wage and Hour Division announced the publication of a proposed rule that seeks to improve the H-2B temporary nonagricultural worker program. The proposed rule, to be published in the March 18 edition of the Federal Register, includes changes to several aspects of the program to ensure that U.S. workers receive the same level of protections and benefits as temporary foreign workers recruited under the H-2B program, and to provide better access for employers with legitimate labor needs.  DOL is accepting public comments on the proposed regulations until May 16.
Immigration "How-To" Videos – Our 30 "How-To" Immigration Videos have been seen more than 170,000 times.  Subjects include how to obtain a green card, how to become a U.S. citizen, how to win your case in immigration court and how to select an immigration attorney.  Our video "Green Cards through Marriage"has been viewed over 64,000 times.  Take advantage of this free resource.
Japan – In light of the recent series of disasters which have struck Japan, the USCIS has made available a number of temporary relief measuresdesigned to assist Japanese nationals present in the U.S.
Report on Immigration Detention and Due Process – On March 17, the Inter-American Commission on Human Rights (IACHR) published its Report on Immigration in the United States: Detention and Due Process. The report contains the conclusions of an investigation the IACHR carried out to ascertain whether policies and practices on immigrant-related detention in the United States were compatible with the country's international obligations in the area of human rights. The report also includes recommendations for ensuring that detention policies fulfill those obligations.
Start-Up Visa Act of 2011 – A bipartisan measure was introduced in both houses of Congress in March which would expand the EB-5 category to grant green cards to immigrant business owners who raise an initial $100,000 from a U.S. investor and $500,000 over the next two years, while creating five new jobs.  The new bill would also extend a visa to immigrant entrepreneurs currently on H-1B visas, as well as those with businesses based overseas that have generated $100,000 in U.S. market sales.
Summer Internships – Last summer, our office hosted three summer interns, two recent college graduates and one law student.  They created our Immigration Facebook page, our Twitter page, answered the telephone, scheduled appointments, sat in on interviews, did research and worked on our web site.  These are unpaid positions, but if you are interested in immigration or in becoming an immigration attorney, the experience is invaluable.  If you are interested, send your resumes and writing samples to jjasso@shusterman.com or imankin@shusterman.com
1.  "How Immigration Works for America – From Brawn to Brains"
We take the title of this topic from the 2010 Annual Report of the Federal Reserve Bank of Dallas.  The report, which was released in March 2011, discusses the urgent need to reform the U.S. immigration system to allow for the admission of increased numbers of highly-skilled immigrant workers.
The preface to the report states:
"Immigrants help fuel the U.S. economy, representing about one in every six workers. Because of accelerated immigration and slowing U.S. population growth, foreign-born workers accounted for almost half of labor force growth over the past 15 years.  Public attention has focused mainly on the large number of low-skilled immigrant workers, but the number of high-skilled immigrants actually grew faster during the period. Highly-educated immigrants filled critical jobs in the science, engineering, information technology and health care sectors as well as fostered innovation and created high-tech businesses."
The 15-page report is full of information charts and statistics.  For example, from 1995 to 2005, immigrants founded 25% of all high-tech start-ups in the U.S. Highly-educated immigrants obtained patents at twice the rate of highly-educated natives.  Immigration can boost productivity growth which leads to a higher rate of economic growth.
International high-tech companies like Google, Microsoft, Cisco and others can either employ STEM (Science, Technology, Engineering and Mathematics) graduates in the U.S. or overseas.  If U.S. immigration laws remain restrictive toward highly-skilled foreign-born workers, they will be employed abroad to the detriment of the U.S. economy.
Hundreds of thousands of foreign-born highly-educated workers are employed in the U.S. on a variety of temporary visas.  Over 130,000 H-1B workers (cap-subject and cap-exempt) come to the U.S. annually. So do over 70,000 TN professionals from Canada and over 70,000 L-1 intracompany transferees.
However, there is a disconnect between the large numbers of temporary workers in the U.S. and the number of workers who may become permanent residents of the U.S.
Although 1.1 million green cards are granted to foreign-born persons each year, the overwhelming majority are reserved for relatives of U.S. citizens and permanent residents.  Less than 15% of green cards are granted on the basis of employment, and about half of these are given to the spouses and children of the foreign workers.
The bottom line is that there are only about 70,000 green cards available for foreign-born workers each year.  As a result, the waiting lines grow longer each year (See Topic #2 below).
Other developed countries compete with the U.S. for the services of these highly-educated workers. Their immigration systems allocate a greater share of immigrant visas to persons based on their job skills than does our system.  As opposed to the U.S. where only 7% of all green card holders are chosen because of their job skills, the percentage in Canada is 25% and France 34%.  Moreover, in countries like the United Kingdom (58%), Germany (59%), Italy (65%), Spain (79%), Switzerland (80%) and South Korea (81%), more immigrants are selected because of their job skills than their family relationships.  In the U.S., by contrast, over 10 times more immigrants are chosen because of family relationships than their job skills.  Is our present immigration system in our country's best interest?
According to the report, over 1 million highly-skilled workers are in line waiting for their green cards in the U.S.  They are limited both by worldwide quotas as well as restrictive country-specific quotas.
The report recommends that
"Immigration laws should be rewritten to focus on economic priorities. These include leveraging high-skilled immigration to build the nation's human capital base, retain skilled jobs, foster research and development, and bolster competitiveness."   
2.  State Department Visa Bulletin for April 2011 – "Further Retrogressions…"
On March 9, the State Department released the April 2011 Visa Bulletin reaffirming T.S. Eliot's dictum that "April is the cruelest month…"
On the bright side, the Worldwide Employment-Based (EB) preference dates remain current for EB-1, EB-2, EB-4 and EB-5 categories.
However, there is little or no movement in the EB-2 (Advance Degree Professionals) category for persons born in China and India.  Chinese EB-2 advances only 2 weeks while India EB-2 remains fixed at May 8, 2006, moving only a little over 3 months from where it was a year ago.
The EB-3 category (Professionals and Skilled Workers) is a disaster no matter where you were born.  The Worldwide category advanced only 3 weeks to July 22, 2005.  EB-3 China and Mexico are mired in 2004 while EB-3 India is in 2002 with little prospect of even reaching 2003 until next year.
The current priority dates for EB-3 unskilled workers remain in the summer of 2003 except for India which is at the back of the bus in April 2002.
In the family preference categories, there is some forward movement although the Worldwide Family-Based (FB) 1st preference category (Unmarried Adult Sons and Daughters of U.S. Citizens) retrogresses 8 months to May 1, 2004.
Here is a less-than-cheery note appended to the April Visa Bulletin by the State Department:
"Continued heavy applicant demand for numbers in the Family First (F1) preference category has required the retrogression of the Worldwide, China-mainland born, and India cut-off date for the month of April.
Further retrogressions cannot be ruled out should demand continue at the current levels for some categories and countries".
Worldwide FB-2B (adult sons and daughters of lawful permanent residents) remains stuck in time at April 15, 2003 while the other categories advance anywhere from 1 week to 3 months.
Despite all of the gloom and doom in April's Visa Bulletin, we close on a positive note.  If you were born in the Philippines, April was far from the cruelest month.  All of the Philippine family-preference categories advance in April: FB-1 by 3 ½ months, FB-2A by 3 months, 2B by 4 months, FB-3 by 3 weeks and FB-4 by 7 weeks.
For the complete story, see the following charts:
FAMILY CATEGORIES
| Categories | Worldwide | China (PRC) | Mexico | Philippines |
| --- | --- | --- | --- | --- |
| 1st | 5-01-04 | 5-01-04 | 2-15-93 | 4-1-95 |
| 2A | 4-01-07 | 4-01-07 | 7-01-06 | 4-01-07 |
| 2B | 4-15-03 | 4-15-03 | 7-15-92 | 12-01-99 |
| 3rd | 3-15-01 | 3-15-01 | 11-08-92 | 1-01-92 |
| 4th | 2-01-00 | 1-01-00 | 2-01-96 | 3-08-88 |
EMPLOYMENT CATEGORIES
| Categories | Worldwide | China (PRC) | India | Mexico | Philippines |
| --- | --- | --- | --- | --- | --- |
| 1st | Current | Current | Current | Current | Current |
| 2nd | Current | 7-22-06 | 5-8-06 | Current | Current |
| 3rd | 7-22-05 | 3-01-04 | 4-08-02 | 5-08-04 | 7-22-05 |
| Unskilled | 7-22-03 | 4-22-03 | 4-08-02 | 7-22-03 | 7-22-03 |
| 4th | Current | Current | Current | Current | Current |
| Religious | Current | Current | Current | Current | Current |
| 5th | Current | Current | Current | Current | Current |
3.  Schedule of Shusterman's Upcoming Immigration Law Seminars
Kaplan Webinar
April 13, 2011
Topic: "Immigration for Physicians"
Registration Information
AILA Spring Conference – Texas Chapter
American Immigration Lawyers Association
Oklahoma City, Oklahoma
April 14-16, 2011
My Topic: Ethics, Technology, & Practice Management
FBA 8thAnnual Immigration Law Seminar
Federal Bar Association
Memphis, Tennessee
May 13-14, 2011
My Topics: (1) Immigration of Physicians and Other Health Care Workers(2) Child Status Protection Act
Registration Information
AILA Annual Conference on Immigration Law
American Immigration Lawyers Association
San Diego, California
June 15-18, 2011
Discussion Leader: "Child Status Protection Act"
American Payroll Association
Santa Barbara Area Chapter
San Barbara, California
August 25, 2011
Topic: "Immigration and Employment Law"
 4. H-1B Filing Season Starts April 1 – OPT Cap-Gap Rule – Affiliation
Each year, there is an 85,000 numerical cap on the number of H-1B petitions for professionals to work in the U.S. on a temporary basis.  Generally, the USCIS will start accepting H-1B petitions submitted by employers starting on April 1 for workers who will start their jobs on October 1, 2011.
Of these 85,000 H-1Bs, 20,000 are reserved for persons in possession of an advanced degree from a university in the U.S.  This past year, the 20,000 cap was reached on December 24, 2010 while the 65,000 cap was reached a little over one month later on January 26, 2011.  This year, as in past years, we will track the number of approvable H-1B petitions filed with the USCIS on a weekly basis.
The H-1B system is complex and contains many exceptions to the general rule that employment may not commence until October 1.  One exception involves foreign-born students who graduate from universities in the U.S.
These students typically obtain a one-year work permit under a program called Optional Practical Training (OPT).  Many students then seek to change from OPT to H-1B.  A problem often arises when they obtain their OPT work permit after graduation in June, and their OPT expires one year later.  Their employers submit H-1B petitions for them in April, but they are not permitted to be employed in H-1B status until October.
The question is what are they supposed to do between the time that their OPT expires in June and their H-1B begins in October?  Quit their jobs and leave the U.S. for four months?  This period of time is commonly referred to as the "cap-gap".
In order to solve this problem for these university graduates and their employers, the USCIS promulgated a cap-gap regulation.
The regulation allows a student with an OPT work permit to continue to be employed after his permit expires as long as his employer submits an H-1B petition and change of status for him before its expiration.  The regulation provides that his OPT status is automatically extended under these circumstances.  Of course, if the H-1B petition or change of status is denied, he must immediately cease working, and leave the U.S. within 60 days.
What happens if the H-1B petition and change of status are not submitted by the employer until after the OPT work permit has expired, but while the student is within his 60-day grace period after graduation?  In this case, the regulation allows the student to remain present in the U.S., but not to work until his status changes to H-1B on October 1.
H-1B professionals who work at the following places are exempt from the H-1B numerical caps:
1) Institutions of higher education or related or affiliated nonprofit entities;
2) Nonprofit research organizations; or
3) Governmental research organizations.
One contentious issue revolves around the definition of what is an "affiliated" nonprofit entity.
Without going into details, suffice to say that the USCIS has taken an increasingly restrictive approach about what the word "affiliated" means.  Where, in the past, evidence that a research lab or a hospital had an affiliation agreement with a university was enough to satisfy this requirement, during the past year, the USCIS has issued numerous Requests for Evidence demanding to see proof the two organizations were commonly owned.  As a result, many employers chose to submit their H-1B petitions under the numerical caps rather than challenge USCIS' interpretation of the word "affiliated" in AC-21 in Federal Court.
On March 16, the USCIS announced that "it is currently reviewing its policy on H-1B cap exemptions for non-profit entities that are related to or affiliated with an institution of higher education."  The agency further announced it would "give deference to prior determinations made since June 6, 2006, that a non-profit entity is related to or affiliated with an institution of higher education – absent any significant change in circumstances or clear error in the prior adjudication – and, therefore, exempt from the H-1B statutory cap. However, the burden remains on the petitioner to show that its organization previously received approvals of its request for H-1B cap exemption as a non-profit entity that is related to or affiliated with an institution of higher education."
Although this is a welcome development, USCIS made clear that this is an "interim" policy.  One can only hope that the agency will not revert to its previous restrictive attitude.
 5. Success Story: Obtaining a Waiver for the Permanent Bar
They say the road to hell is paved with good intentions. I find that the path to permanent residence is sometimes paved with good intentions as well, and for many, the process can feel like hell. Take the story of Angela and Gabriel (not their actual names), for example.
Angela entered the United States for the first time in 1998 on a six-month, B-2 visitor's visa, commonly called a tourist visa. When the expiration of the visa drew close, Angela filed an extension. She never heard back from the USCIS. Her mother had filed an Investor petition (E-2 Visa) at the same time and was approved. Angela assumed her extension would not be a problem. She remained in the U.S. until her family decided to return to their home country the following year.
What Angela didn't know was that her visa was not extended. Her mother was well aware of the denial and the fact that her daughter had overstayed her visa. Having little knowledge of the immigration system, her mother reached out to her contacts and had Angela's passport imprinted with a back-dated stamp so that the date reflected would be before the expiration of her visa. Angela's mother thought this would make it look as though she left the country on time and did not accrue unlawful presence in the United States. What Angela's mother did not realize was that despite her good intentions, she now placed her daughter in a difficult situation should she ever decide to return to the United States.
In 2003, Angela decided to take a short trip to the U.S. for her cousin's wedding. Upon arrival in the United States, Angela was detained by CBP officials who had noticed the discrepancy between her actual return date and the stamp on her passport; she was questioned, and was finally released after agreeing to return to her home country. They also informed her that she was barred from entering the country for five years.
The encounter proved a traumatic one for Angela and she didn't plan on ever returning to the United States. That is, until she met Gabriel through a mutual friend. The two developed their relationship through telephonic and e-mail exchanges. Gabriel flew out to visit her a few times and eventually asked for her hand in marriage. Angela was hesitant to accept Gabriel's proposal because, in her mind, she was subject to a 5-year bar from entering the U.S. and would not be able to join her husband in the country for some time. Despite this concern, the two married later that year. When Angela attempted to obtain a green card to join her husband in the U.S., the U.S. embassy informed her that things were much worse than she had originally thought. Angela was subject to a permanent bar and deemed inadmissible to enter the United States because of the alleged fraud that took place with her passport.
Gabriel came to my office in the fall of 2009 seeking help in being reunited with Angela. From the information I gathered during our initial consultation, I could see that the couple's separation proved a hardship to Gabriel and could be grounds for our firm to pursue an I-601 waiver for Angela. I turned the case over to Attorney Raj Iyer. Raj found that Gabriel was a 22-year Air Force veteran and had a number of health issues that were being treated by U.S. doctors. He also had family ties in the U.S. If forced to live in the foreign country to be with his wife, those ties would be broken and would cause additional emotional and psychological strain. All this, in combination with the fact that there would be financial hardship in having to give up his U.S. income qualified as an "extreme hardship" to a U.S. citizen, making an I-601 fraud waiver for his wife a viable option.
Attorney Iyer obtained vital information and statements from all parties involved including Angela's mother, Gabriel and his family, and the expert opinions of doctors and others involved with Gabriel, as well as a number of publications illustrating the situation Gabriel would face if forced to relocate to the home country, especially unavailability of jobs due to age discrimination. Attorney Iyer would have to provide enough evidence to convince the USCIS that the lifetime bar Angela was subject to would in turn subject a U.S. Citizen to extreme hardship.
In early February, our office received an approval notice for Angela's I-601 waiver application. The USCIS recognized that barring Angela from the country would definitely prove to be a hardship to her new husband. The couple and our firm were elated to know that they would soon be reunited.
Read more of our Immigration Success Stories.
6. Immigration Trivia Quiz:
Quiz Removed.
7. Ask Mr. Shusterman: Green Cards for Outstanding Professors and Researchers
The Outstanding Professor or Researcher category is an opportunity for immigrants who excel in the world of academia to immigrate without the delay and inconvenience of the labor certification process. Like the Extraordinary Ability category, the Outstanding Professor or Researcher category falls within the EB-1, or first preference employment category, and can be a "fast track" to permanent residence.
There are three categories of viable candidates who may be able to apply in this category: (1) a foreign national professor who has been offered a tenured or tenure-track teaching position by a U.S. university or institution of higher learning; (2) a researcher who has been offered a permanent research position by a U.S. university or institute of higher learning; or (3) a researcher who has been offered a permanent research position by a qualifying private employer.
While there is no labor certification required in this category, the professor or researcher must possess an offer of employment, along with evidence that the prospective U.S. employer has the ability to pay the proposed wage. The employer must also submit a petition (form I-140) to the USCIS.
Not just any professor or researcher may get a green card through this category, however. They must demonstrate international recognition in his or her outstanding academic achievements by demonstrating that they meet at least 2 of the 6 criteria and have at least three years of experience in teaching or research in their field. Unlike the "Extraordinary Ability" criteria, the standards for professors and researchers are not extremely high. For example, we were able to get a green card through "Outstanding Professors and Researchers" for a researcher who holds a Master's degree, but not a Ph.D., and works for a leading research organization.
The chief advantage to applying in this category is that there is currently no backlog which means that a foreign national can apply in this category and receive a green card within a few months. Those who are familiar with the visa bulletin (See Topic #2 above) will recognize what a great advantage this is. Applying as an Outstanding Professor or Researcher instead of through some other employment category could save you several years of waiting for your green card.
Do you have immigration questions of general interest to our readers?  Send them to
If your question is neither short nor general, please schedule a 30-minute legal consultation with me.
8. Official Immigration Government Processing Times
* Citizenship and Immigration Services (USCIS)
The Immigration Service (USCIS) lists its processing times for immigration petitions and applications on their website. Most immigration applications and petitions must be submitted to one of the following USCIS Service Centers: (1) Laguna Niguel, California; (2) Lincoln, Nebraska; (3) Mesquite, Texas; and (4) St. Albans, Vermont and (5) the National Benefits Center in Missouri.
These service centers periodically issue lists of their processing times for various types of petitions and applications. We link to the latest list issued by each service center.
Warning: Processing times may appear faster on the official lists than they are in reality.
To see how fast (or slow) your service center or local USCIS office is processing a particular type of petition or application, seeGovernment Processing Times Page.
Administrative appeals of most types of petitions and waivers denied by the USCIS are adjudicated by the agency's Administrative Appeals Office (AAO) in Washington, DC.
We link to the AAO's most recent published processing times (March 1, 2011).
* Department of Labor
The Labor Department's website contains a tab entitled "PERM Processing Times".  This enables you to see how long it is taking the Labor Department to complete its final review of standard PERM applications, audited cases, standard appeals and appeals where there are government errors.   
* Department of State
The State Department's website contains a "Visa Wait List" page, which permits readers to choose a particular U.S. consular post and learn how long it takes the post to process various types of temporary, nonimmigrant visas.  
9. Special Handling PERM Applications for Certain University Professors
Most employment-based green card cases require an employer to first seek labor certification from the U.S. Department of Labor (DOL) before sponsoring an employee for a green card.  Before requesting labor certification, in most cases the employer must first conduct a test of the US job market and demonstrate that there are no U.S. workers qualified and willing to accept the position.
Before March 2005, employers seeking labor certification for university professors were allowed to request "special handling" from the DOL that allowed them to seek labor certification even if there were qualified U.S. workers willing to accept the job, provided that the employer could demonstrate that the alien worker was the best qualified applicant.
In March 2005, the DOL implemented the web-based PERM system of filing applications for labor certification. Since applications for labor certification are no longer filed with state and/or regional offices of the DOL, the employer no longer has to request "special handling" of the application. However, the DOL continues to give special consideration to applications filed for university professors.  Under PERM, university professors continue to be eligible for labor certification even if there are qualified U.S. workers willing to accept the job.
Employers seeking labor certification for university professors must maintain documentation of a competitive recruitment and selection process, including:
A statement signed by an official who has hiring authority that outlines the recruitment steps taken;
A final report of the selection committee making the recommendation or selection of the professor;
A copy of at least one advertisement for the job opportunity in a national professional journal and evidence of any other recruitment sources used;
A written statement attesting to the degree of the alien's educational or professional qualifications and academic achievements; and
Documentation stating that the alien was found to be more qualified than any of the U.S. workers who applied.
The application must be filed within 18 months of selecting a professor for the position.  If more than 18 months have passed since the professor was selected, the employer can repeat the recruitment, selection, and labor certification processes, provided that the foreign national continues to be the most qualified applicant.
While the DOL does not waive the labor certification requirement for university professors, this "special handling" that the DOL applies to the PERMs filed on their behalf makes it easier for them to be sponsored for green cards.
10. Winner of our March 2011 Immigration Trivia Quiz
Quiz Removed.
Carl Shusterman
Certified Specialist in Immigration Law, State Bar of California (1988-Present)
Former Immigration and Naturalization Service Trial Attorney (1976-82)
Board of Governors, American Immigration Lawyers Association (1988-97)
Law Offices of Carl Shusterman, 600 Wilshire Blvd., Suite 1550
Los Angeles, CA 90017, Phone: (213) 623-4592 x0  Fax: (213) 623-3720
"Immigration laws should be rewritten to focus on economic priorities. These include leveraging high-skilled immigration to build the nation's human capital base, retain skilled jobs, foster research and development, and bolster competitiveness." 
– 2010 Annual Report of the Federal Reserve Bank of Dallas
Quick Links –
About Us
Back Issues of Our Newsletter
Citizenship
Client Testimonials
Forms Download
Green Cards
Job Search
PERM
Processing Times
Schedule a Legal Consultation
Subscribe to Our Newsletter
Success Stories
Temporary Visas
Visa Bulletin
April 1, 2011
Disclaimer: This newsletter is not intended to establish an attorney-client relationship. All information contained in this newsletter is generalized. Any reliance on information contained herein is taken at your own risk.