Volume Fourteen, Number Three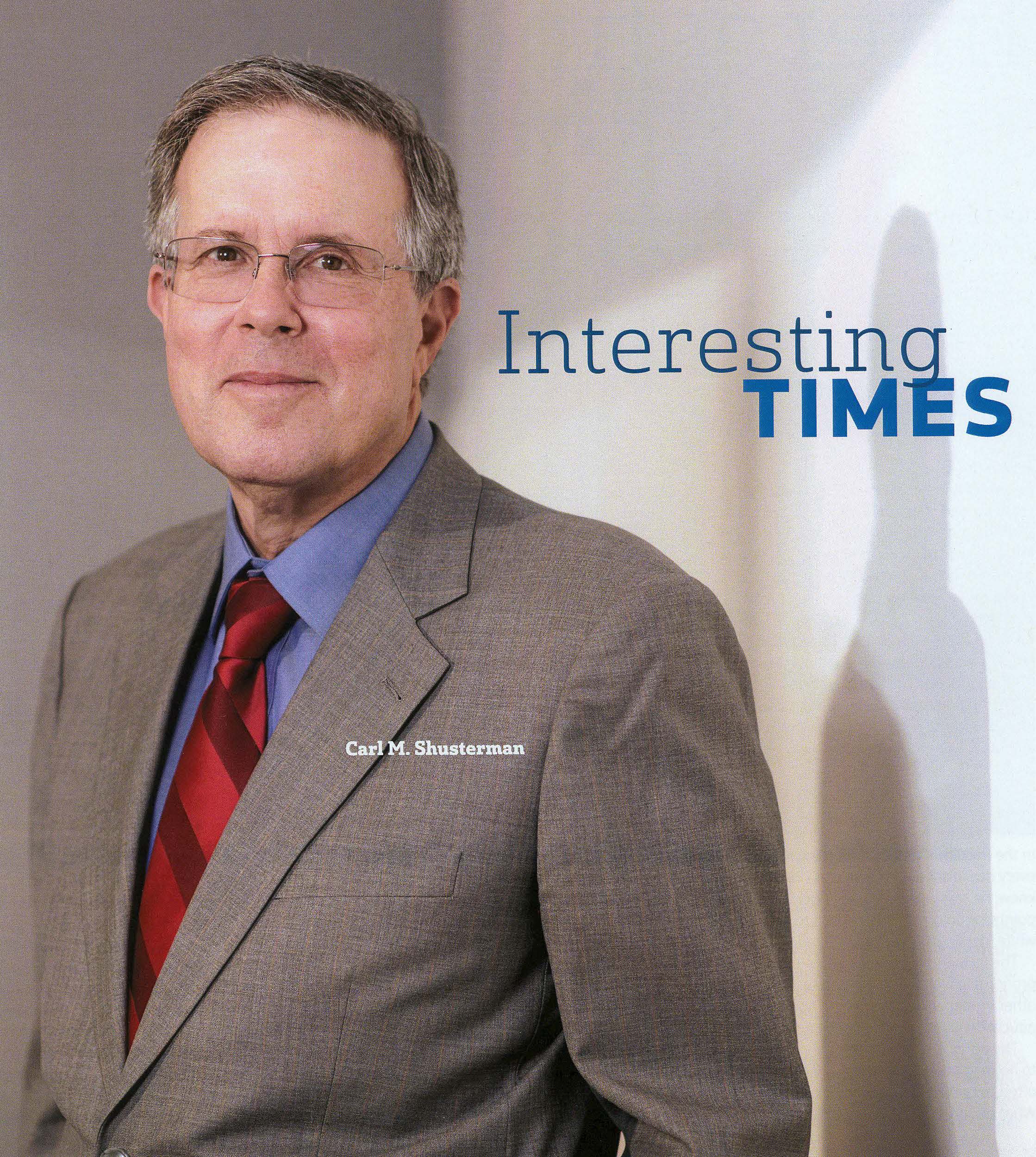 SHUSTERMAN'S IMMIGRATION UPDATE is the Web's most popular e-mail newsletter regarding U.S. immigration laws and procedures with over 40,000 subscribers located in more than 150 countries. It is written by a former INS Trial Attorney (1976-82) with over 30 years of experience practicing immigration law.
Published by the Law Offices of Carl Shusterman, 600 Wilshire Blvd, Suite 1550, Los Angeles, California, 90017. Phone: (213) 623-4592 x0.
Subscribe to our E-Mail Newsletter, join the conversation on our Immigration Facebook Page, follow our Blog Posts and subscribe to our "How-To" Immigration Videos.
Disclaimer: This newsletter is not intended to establish an attorney-client relationship. All information contained in this newsletter is generalized. Any reliance on information contained herein is taken at your own risk.
Client Reviews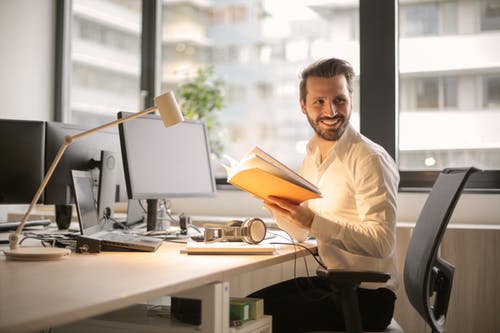 Outstanding Service
"I have been dealing with immigration lawyers for almost a decade. This office is by far the best office I have worked with."
- Faras Shakir, Detroit, Michigan
Read More Reviews
Zoom Consultations Available!
Newsletter US Immigration Update March 2009
TABLE OF CONTENTS:
NEWS FLASHES:
Asylum – The State Department has released the Country Rights Reports on Human Rights Practices for the year 2008. Why spend real money to buy the report when you can get it online for free? See our "Asylum" page at

https://www.shusterman.com/asylumusimmigration/#3

and click on "2008 State Department Country Reports on Human Rights Practices (February 2008)". We link to previous reports starting from 1997. You may also wish to watch our latest YouTube video which is entitled "Asylum: Winning Your Case" at
Bars of Inadmissibility: New Guidance from USCIS – On January 26, 2009, Lynden Melmed, the Chief Counsel of the USCIS, wrote a letter regarding how a person may comply with the three and ten-year bars of inadmissibility due to unlawful presence in the U.S. The "inadmissibility period begins to run with the initial departure from the United States" and "continues to run even if the alien is paroled into the United States or is lawfully admitted as a nonimmigrant." This means that the person does not have to remain outside the U.S. in order to comply with the bars of inadmissibility. The law goes on to state that "this interpretation will not aid an alien who returns to or remains in the United States unlawfully." We link to this letter from our "Bars" page at

https://www.shusterman.com/unlawfulpresencesimmigrationbars.html
CSPA Litigation – In its Litigation Clearinghouse Newsletter dated February 24, 2009, the American Immigration Law Foundation talks about the current state of the litigation regarding Section 3 ("automatic conversion") of the Child Status Protection Act (CSPA).
Health Care Bill Will Help Immigrant Children – "President Obama signed into law the 2009 Children's Health Insurance Program Reauthorization Act (CHIPRA – H.R.2). Passed with bi- partisan support in the House and Senate and with unwavering support by President Obama, the bill reauthorizes the successful Children's Health Insurance Program (CHIP), which provides states with federal dollars to provide health coverage to our nation's children. The bill also takes an important step to ensure all children in the U.S. have the opportunity to be healthy by removing the five-year waiting period for many legal immigrant children and pregnant women and allowing states to use federal funding to provide health coverage through the CHIP and Medicaid programs to these future citizens."
I-140s: Premium Processing Expansion – On February 24, the USCIS announced the expansion of the premium processing program to include certain I-140 filings where the worker would be eligible for a three-year H-1B extension of status. See our "Premium Processing" page at

https://www.shusterman.com/premiumprocessingimmigration.html#2

While we welcome this development, we wonder why the USCIS is still taking 14 months to process I-140s when the steep fee increases which became effective in the summer of 2007 were supposed to improve customer service? One prominent AILA attorney referred to the new policy as "extortion".
Immigrants' List – Or "IL", as we call it, is a political action committee, which has been very successful in electing Members of Congress who support a humane and rationale immigration policy. If you are pro-immigration, and you are not yet a member of Immigrants' List, we suggest that you take a minute and read IL's invitation letter at
National Public Radio – Everyday, for the past five years, we link to the most important stories in the immigration world from our "NPR" page. See

https://www.shusterman.com/nationalpublicradiousimmigration2010.html

Nurses – On February 26, Senator Dick Durbin (D-IL) introduced legislation (S. 497) backed by the American Organization of Nurse Executives and other nursing groups that would provide grants to nursing schools for faculty and other resources to increase enrollment. According to the American Association of Colleges of Nursing, nursing schools last year turned away nearly 50,000 qualified applicants due to a shortage of faculty (62.5%), insufficient clinical teaching sites (53.8%), limited classroom space (42.3%), insufficient preceptors (25.4%) and budget cuts (14.8%). Kudos to Senator Durbin! While we believe that training American RNs is an essential part of easing the nursing shortage, we also know that the four-year wait for U.S. hospitals to sponsor foreign-born RNs is making our nursing shortage even worse to the detriment of American patients.
Physicians – In early March, we expect that a bill will be introduced in the Senate to extend the Conrad 30 program for physicians who work in medically-underserved areas. We hope that some favorable provisions will be added to this year's extension. Stay tuned!
SuperLawyers – I want to thank my colleagues in the immigration bar for voting for me as a 2009 SuperLawyer. I am fortunate to have earned that distinction every year since the program came into existence several years ago. I would like to emphasize that being a SuperLawyer is not reason enough to hire someone as your immigration attorney. Before you make such an important decision, watch our YouTube video entitled "How to Select an Immigration Attorney" at
Visa Bulletin – To view the March 2009 Visa Bulletin, see our "Visa Bulletin" page at
YouTube "How to" Immigration Videos – Over 15,000 persons have viewed one or more of our "How To" YouTube videos on immigration. One of our recent videos, "Green Cards through Marriage" has been viewed over 5,000 times. In February, we rolled out a new series of videos regarding your rights in removal proceedings: (1) Winning in Immigration Court; (2) Cancellation of Removal for non-LPRs; and (3) Asylum: Winning Your Case. We will film several more immigration videos during March. Subscribe now at
1. Legislation: Immigration Two-Step in New Stimulus Law
The Stimulus Act ("American Recovery and Reinvestment Act of 2009" – H.R.1), which was signed into law by President Obama on February 16, contained only one significant immigration provision.
Gone were the two provisions in the original House bill which concerned the E-Verify program. One would have made E-Verify mandatory for employers which receive stimulus funds from the federal government. The other would have extended the voluntary E-Verify program which is set to sunset on March 6, 2009 for five years. To learn more about the E-Verify program, see our Employers' Immigration Guide.
Critics contend that the E-Verify program is flawed and would deprive not only the undocumented but also U.S. workers of jobs, and that it should only be considered in the context of comprehensive immigration reform. Michele Waslin, senior policy analyst at the Immigration Policy Center, stated that "this is not a magic bullet that's going to solve the problem. It's going to end up hurting U.S. workers in the meantime."
Proponents of E-Verify were livid in their criticism. Ira Mehlman, a spokesman for the anti-immigrant Federation of Americans for Immigration Reform, stated that "We are going to be spending billions, maybe even trillions of dollars to try to create jobs in this country, and doing absolutely nothing to ensure that Americans actually fill these jobs."
We expect the debate over the E-Verify program to heat up further as the March 6th sunset date approaches.
The stimulus law contains a toned-down version of the original H-1B measure first proposed by Senators Bernard Sanders (I-VT) and Charles Grassley (R-IN). The original measure would have prohibited banks which receive TARP funds from the federal government from hiring or extending the status of H-1B temporary professional workers for the next two years.
The scaled-down version makes such banks similar to "H-1B dependent" employers. In other words, banks hiring H-1B workers will have to attest that they first tried to recruit U.S. workers for the job and that an H-1B worker is not displacing a U.S. worker. However, the measure is more strict than the usual "H-1B dependent" employer provision in that there is no exemption for H-1B workers making over $60,000 per year or possessing advanced degrees.
In a statement, Senator Sanders said, "The very least we can do is to make sure that banks receiving a taxpayer bailout are not allowed to import cheaper labor from overseas while they are throwing American workers out on the street."
However, opponents of the measure maintain that such restrictions on hiring foreign-born workers run counter to the aims of the stimulus law. They contend that "protectionist-oriented policies will thwart progress and innovation in the U.S. and will hurt American workers in the long run."
2. ICE's Big Boondoggle: Hunting Criminals or Gardeners?
The National Fugitive Operations Program (NFOP) was designed to protect Americans by arresting dangerous criminal aliens and persons who had been ordered deported by an Immigration Judge and have failed to leave the U.S.
So popular with Congress is the NFOP, administered by Immigration and Customs Enforcement (ICE), that its budget was increased 2,300% from $9 million in 2003 to $218 million in 2008.
Are we as taxpayers getting our money's worth from this program? A new report published by the Migration Policy Institute (MPI) answers this question in the negative.
The MPI report reveals that the percentage of criminals arrested by the NFOP has steadily fallen from 32% to less than 10%, and that since the inception of the program, nearly 75% of those arrested have no criminal record.
The report also found that in fiscal year (FY) 2007, despite spending $183 million in taxpayer funds, the program arrested only 672 fugitive aliens who had a violent criminal history or were considered dangerous.
In FY 2006, ICE established a new quota system for its Fugitive Operations Teams (FOTs) whereby arrests of nonfugitives were set at 35% of all apprehensions. The next year, ICE raised this quota to 40%.
"The report concludes that NFOP has failed to focus its resources on the priorities Congress intended when it authorized the program. In effect, NFOP has succeeded in apprehending the easiest targets, not the most dangerous fugitives. Furthermore, the program's structure and design appear to encourage officers to jeopardize their own safety, alienate communities, and misdirect expensive personnel resources."
In short, we taxpayers don't seem be getting much bang for our buck. What can be done to improve ICE's program?
The MPI report makes a number of recommendations. We link to the report from our "Immigration Reports and Articles" page at
https://www.shusterman.com/immigrationreports.html#1
On February 23, President Obama announced his intention to nominate John Morton to be the Assistant Secretary for Immigration and Customs Enforcement (ICE), and U.S. Department of Homeland Security Secretary Janet Napolitano named Esther Olavarria as Deputy Assistant Secretary for Policy.
"John Morton and Esther Olavarria are tremendous additions to our Homeland Security team. Both have demonstrated an extraordinary commitment to public service and both will be able and effective partners as we tackle the very complex issues surrounding immigration and securing of our borders," Secretary Napolitano said.
Hopefully, Mr. Morton will restore to ICE the focus it needs to concentrate on going after dangerous criminals and absconders. We link to the press release about Mr. Morton and Ms. Olavarria from our "ICE" page at
https://www.shusterman.com/immigrationandcustomsenforcement.html#1
3. Schedule of Shusterman's Upcoming Immigration Law Seminars
April 6, 2009
Chicago, IL
American Immigration Lawyers
Association (AILA)
2009 AILA Midwest Regional CLE Conference
Topic: Child Status Protection Act
April 15, 2009 6:00pm
Kaplan Center
277 South Lake Avenue
Pasadena, California 91101
Call (626) 584-9813 to reserve a seat.
Topic: "Immigration Workshop for International Doctors and Nurses"
June 3-6th, 2009
Las Vegas, NV
American Immigration Lawyers
Association (AILA)
2009 AILA Annual Conference on Immigration Law
Topic: Law Practice Management
June 17th, 2009
Hospital Association of Southern California
Immigration Webinar
4. H-1B Professionals: Submit Your Petitions on March 31st
The annual H-1B application period starts on April 1, 2009. Last year, the USCIS received over 160,000 petitions from employers seeking temporary H-1B status for professional workers. For a list of employers who had initial H-1B petitions approved last fiscal year and number of beneficiaries, we link to a list which we obtained from the American Immigration Lawyers Association (AILA). See
https://www.shusterman.com/h1bvisaguide.html#1
Since the numerical cap is only 65,000 (20,000 more for those with advanced degrees in the U.S. universities), the odds of success were about 50%. This year, due to the sinking economy, we expect there would be fewer H-1B petitions submitted, and therefore, the chances of being selected will be greater.
Of course, 50% is only an average. Last year, Google submitted 310 petitions for the best and the brightest technology professionals, and received only 90 approvals.
Our immigration policy seems to be that we don't want smart people to come to the U.S. to work. It seems that we would rather have employers hire these same people abroad at lower wages. At the same time, we have an annual lottery which gives away 50,000 green cards to persons, often with very little education, based mainly on their countries of origin. Go figure!
But I digress.
The USCIS will begin accepting "cap-subject" H-1B petitions beginning on Wednesday, April 1, and if both the 65,000 and the 20,000 caps are reached, the agency will only consider petitions that are received by Tuesday, April 7.
Here are a few tips for U.S. employers who wish to hire H-1B workers this year:
Only initial H-1B petitions count against the cap. Extensions of H-1B status and change of H-1B employers do not count against the cap;
If a person was in H-1B status at any time during the past six years, but no longer is, he is exempt from the cap;
If a professional worker is from Chile or Singapore, the U.S. has Free Trade Agreements with these countries. They have their own caps which are never reached;
Australian professionals have access to E-3 visas while Canadian and Mexican professionals may be able to qualify for Trade NAFTA ("TN") status;
Persons with advance degrees from U.S. universities are subject to a separate cap of 20,000. Their odds of receiving H-1B status are much better than professionals with Bachelor's degrees;
If a professional works "at" a university, a nonprofit institution affiliated/related to a university, a tax- exempt, nonprofit research institution or a government research institution, they are "cap-exempt".
Physicians who have obtained J waivers are also "cap-exempt".
Before you submit your H-1B petition, you must receive an approved Labor Condition Application (LCA). It may take a bit longer to obtain an approved LCA this year than it did last year, so start early. When? Now would be a good time!
With the downturn in the economy, and the virtual exclusion of banks which receive TARP funds from submitting H-1B petitions (See Topic #1 above.), we think that the odds of getting an H-1B approved this year will be a lot better than last year.
Message to Eric Schmidt, CEO of Google: Feel free to give me a call. I can help you do a lot better in the "H-1B lottery" than you did last year!

5. Success Story: From Deportation Proceedings to U.S. Citizenship
Way back in the spring of 2000, a young man from the Philippines named Dennis Sarsozo scheduled a telephonic legal consultation with me from his home in North Carolina.
Dennis had accomplished a lot in his life. He was married, and had four lovely children, three of them citizens of the U.S. He also had a B.S. in Marine Engineering and over ten years of work experience.
On our "intake" form, in answer to the question, "What type of assistance are you seeking?", he replied as follows:
"How to obtain a green card as an Executive or Manager or through labor certification. My employer is the world's largest electronics manufacturer and employs 46,000 workers in 40 locations worldwide. I have won numerous awards with my inventions and accomplishments that have significantly contributed to our business. Last year, my employer promoted me to a managerial position."
Dennis and his wife and their oldest child had entered the U.S. as visitors back in 1993. Based on his military service in a particularly dangerous area of the Philippines, his former attorney had applied for asylum on his behalf, and he was legally employed in the U.S. using an EAD work permit while his application remained pending.
After obtaining his file from his former attorney, and reviewing his INS file which we obtained using the Freedom of Information Act, we proceeded, early in 2001, to submit a labor certification on Dennis' behalf. This application allowed him to avail of the benefits of section 245(i) of the law, an important factor in his case.
Despite the merits of his asylum application submitted by his former attorney, there was no assurance that the case might not eventually be referred to an Immigration Judge.
Should this occur, Dennis was not only qualified to renew his asylum application, but to apply for cancellation of removal. By 2005, he had been continuously present in the U.S. for 12 consecutive years and he was a person of good moral character. He had a spotless record. He was an active member of his church and he and his wife were volunteer workers and members of Couples for Christ Christian Life Program Ministry. Not only had he won numerous awards in his line of work, but in 2005, he was awarded an M.B.A. from a U.S. university with a perfect 4.0 grade point average. He was a taxpayer and a property owner. In short, he was an American Success Story.
Regarding the hardship requirement for cancellation of removal, his three youngest children were 11, 8 and 6 years of age. All four of his children were on the honor roll and members of the Academically Gifted/Talent Development Program.
Yet, despite all of the above, his immigration case remained troublesome. The employer which had submitted an application for a labor certificate on his behalf back in 2001 had experienced lay-offs, causing his application to be denied in 2003. And despite the merits of his applications for asylum and cancellation of removal, immigrants residing in North Carolina were under the jurisdiction of the Immigration Court in Atlanta where the Judges have the lowest rate of granting asylum applications of any court in the U.S.
Like most of our clients, I had never met Dennis in person. We kept in contact by e-mail and over the phone. However, as luck would have it, a former client of mine from China had me fly to North Carolina to attend a green card interview for his mother. After learning that I was going to be in North Carolina, Dennis called and offered to shuttle me back and forth from the airport. I was delighted.
On the way to my hotel, Dennis and I discussed his case. He had found a new job, and the company would be able to start the PERM process sometime in the future. Better yet, since the minimum educational requirement for the job was an M.B.A., this placed Dennis in the EB-2 category which is "current" (no backlogs) for persons born in the Philippines. And in a wonderful stroke of fortune, the company's immigration attorney was Donald Freiberg, an excellent attorney and a good friend of mine. I assured Dennis that Donald and I would work together to make sure that his immigration case had a happy ending.
In the meantime, we obtained extensions of Dennis' work permit – to 2006, and again to 2007. Unfortunately, his employer dragged their heals over when to sponsor him for PERM.
On September 13, 2006, the Immigration Court in Atlanta scheduled Dennis, his wife and their oldest child for a "master calendar" hearing on February 28, 2007.
I immediately called Donald Freiberg, and asked him to do everything in his power to get a PERM application for Dennis submitted to the Labor Department as soon as possible. He did not disappoint me.
On November 17, 2006, Donald prepared a PERM application for Dennis' employer and it was quickly approved. He immediately submitted the I-140 immigrant visa petition. On January 11, 2007, the I-140 was approved just weeks before the removal hearing in Atlanta.
Master calendar hearings typically last only about five minutes. We did not feel that it would be ethical to charge Dennis attorney fees to fly all the way to Atlanta to attend a five-minute hearing. Amy Prokop, Esq., one of our attorneys, researched the court rules and found out that attorneys could request telephonic master calendar hearings from the Immigration Court in Atlanta.
Attorney Prokop's request was granted, but unfortunately, Dennis' case was scheduled for 8:30am Eastern Time. Amy got to our office at 5:00am Pacific Time to be ready when the Judge called her from Atlanta.
As usual, Amy had done her homework. She had submitted the approved PERM and I-140 petitions to the Immigration Court along with applications for adjustment of status (I-485s) for Dennis, his wife and their oldest children.
March 14, 2007 was a wonderful day for Dennis and his family. The Judge terminated their removal proceedings, and remanded their I-485s to be decided by the USCIS.
A few months later, the USCIS welcomed Dennis and his family to the U.S.A. as lawful permanent residents.
Most permanent residents must wait another five years to become U.S. citizens. Dennis could not bear to wait that long. So after reading our website, on his own, he applied for and obtained U.S. citizenship early in 2009!
How did he accomplish this? See
https://www.shusterman.com/immigrantsoldierbecomesuscitizen.html
It is people like Dennis Sarsozo and his family that make it worthwhile to be an Immigration Attorney.
To read more of our Immigration Success Stories, see
https://www.shusterman.com/successstoriesimmigration/
6. Immigration Trivia Quiz:
Quiz Removed.
7. Ask Mr. Shusterman: Immigration Strategies in a Bad Economy
The United States Department of Labor released a report showing that the rate of U.S. unemployment rose to 7.6% in January 2009, the highest unemployment level in the United States in decades.
Foreign nationals in the United States on temporary work visas are increasingly concerned about their plight in the face of a bad economy. Not only is there downward pressure on salaries and benefits, many are seeking more stable employment to reduce their chances of being laid-off. Those who have been laid-off are seeking advice from immigration attorneys on what options are available for remaining in the United States and how their immigration status may be affected.
Foreign nationals seeking permanent resident status based on an offer of employment in the United States also have to be very aware of the issues that are raised by the increasing number of out-of-work Americans looking for jobs.
One of the most common questions from H-1B temporary workers is, "If I am laid-off, how long do I have to find another employer?"
Many will be surprised to find out that the law does not provide any "grace period" for H-1B workers to find another employer if they are laid-off. They are technically out of status beginning on the first day they stop working for the H-1B petitioner. This often leads to a follow-up question of what exactly constitutes "working for the employer." Many think that if they remain on the payroll of an employer, that they are considered to be working for that employer. The Immigration Service has long held that employment is defined as providing services in exchange for compensation.
For this reason, if an H-1B worker changes employers, it is best to have the new employer file an H-1B "change of employer" petition before the employee leaves the former employer. In this scenario, if the H-1B worker entered the U.S. legally, has not worked without authorization since her most recent entry to the United States and has a valid I-94 card, the employee can begin working for the new employer as soon as the petition is filed.
When an H-1B worker is laid off, it gets complicated because while she is not maintaining valid status, she does have a valid I-94 card and can probably have her H-1B status extended if she can find another employer to sponsor her. She can start working for the new employer as soon as the H- 1B petition has been "filed" with the USCIS.
When a change of employer petition is filed, copies of the H- 1B worker's most current pay-stubs should be included as supporting evidence of her "maintenance of status". Generally, if the pay-stubs are less than 30 days old at the time of filing, an extension of stay will be granted. The greater the gap in time from the date of the pay-stubs and the filing of the petition, the more likely it is that the USCIS will request additional evidence of the employee's status at the time of filing. For detailed information about H-1Bs, see our H-1B Page.
The increasing number of unemployed Americans looking for work can also have a major impact on foreign nationals seeking green cards through the PERM labor certification process. The PERM process requires an employer to test the U.S. job market and demonstrate to the Department of Labor that no U.S. workers (U.S. citizens and legal permanent residents) are qualified and willing to accept an open position for which it wishes to sponsor a foreign national for legal permanent resident status.
Obviously, as more people are laid-off, the chances that a qualified U.S. worker who is willing to accept the job will respond to an employer's test of the U.S. job market increases. An employer that has issued lay-offs must also consider the qualifications and willingness to accept the position of its laid-off workers for any position for which it is seeking PERM certification. This does not mean that an employer that has issued lay-offs can not file a PERM application, but it should document the process whereby each of the laid-off US workers' qualifications and willingness to accept the position were considered. Generally, an employer will be unable to receive PERM certification for a position for which it has issued lay-offs. For detailed information about PERM, see our "PERM" page at
https://www.shusterman.com/perm/
Foreign nationals that already have a PERM application approved on their behalf may also be affected by their employer issuing lay-offs. Since the employee's green card process is based on an offer of regular full-time employment, the employer must intend to employ her in the capacity for which it has received labor certification at the time the employee is granted legal permanent resident status. If the employer has down-sized to the point of no longer having the position available, the employee may not be granted legal permanent resident status. If the employee is the beneficiary of an approved I-140 immigrant visa petition and has an I-485 application to adjust status pending for at least 180 days, she may be granted a green card IF she remains employed in an occupational category similar to that for which the immigrant visa petition was approved even if she changes employers. Of course, the rising unemployment situation makes it more difficult to acquire and maintain employment in a particular occupation. For detailed information about Adjustment of Status, see
https://www.shusterman.com/adjustmentofstatus
You may wish to schedule a consultation with an attorney from our office to explore all of your options under U.S. Immigration law, including a discussion of your nonimmigrant status and how the current economic down-turn may affect your case.
Do you have immigration questions of general interest to our readers? Send them to
Each month we choose one question to answer in our newsletter. To be considered, questions should be general in nature, and should be short and to the point (no more than 20-30 words).
If your question is neither short nor general, please schedule a 30-minute legal consultation with me at
https://www.shusterman.com/schedule-immigration-consultation/
8. Immigration Government Processing Times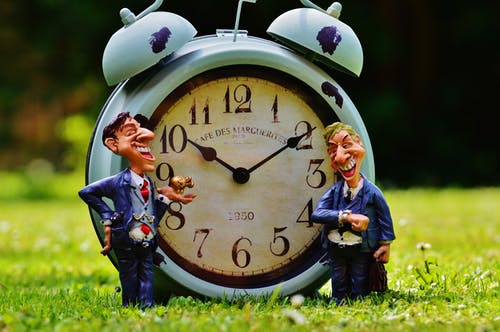 We link to the most recent immigration waiting times for each of the four USCIS Service Centers, the National Benefits Center and the Administrative Appeals Office. We also link to the processing times of all of the 83 USCIS District Offices and Sub-offices. We link to the Labor Department's page entitled "Processing dates for labor certification applications". Finally, we link to the State Department's "Visa Wait Times" page.
9. Army Recruits Persons Holding Temporary Visas
On February 23, the Army began recruiting 1,000 persons who are in temporary nonimmigrant status, and who are either qualified medical professionals or persons with needed language skills.
Under Section 329 of the Immigration and Nationality Act, as soon as the person joins the Army, he or she may immediately apply for naturalization and become a U.S. citizen without ever becoming a permanent resident.
To enlist, persons must be in legal status in the U.S. for the past two years. They may be refugees, asylees, TPS or in one of the following nonimmigrant statuses: E, F, H, I, J, K, L, M, O, P, Q, R, S, T, TC, TD, TN, U, or V.
Physicians – The regular Army is looking for physicians in the following fields: Pediatrics, Psychiatry, Internal Medicine, and Family Practice. The Army Reserve seeks physicians practicing in the following fields: Preventive Medicine, Internal Medicine, Obstetrician/Gynecologist, Family Practice, Urologist, General Surgeon, Anesthesiologist, Thoracic Surgeon, Ophthalmologist, Orthopedic Surgeon, Otolaryngologist, Neurosurgeon, Psychiatry, Emergency Medicine, Infectious Disease Officer and Plastic Surgeon. Interestingly, even if a physician did his residency/fellowship in J status, and is subject to the two-year home residency requirement, he is eligible to enlist and apply for naturalization.
Dentists – The Army is inviting General Dentists and Oral Surgeons to enlist while the Army Reserve is seeking the services of General Dentists, Prosthodontists, Comprehensive Dentists and Oral Surgeons.
Nurses – The Army is recruiting Nurses in all specialties while the Army Reserve is looking for the following types of Nurses: Medical Surgical Nurse, Critical Care Nurse, Nurse Anesthetist, Operating Room Nurse and Generalist Nurse. Unlike physicians and dentists, only RNs with B.S.N. or M.S.N. degrees from U.S. universities may enlist.
Other Medical Professionals – Persons in the following occupations may be eligible to enlist in the Army Reserves: Physician Assistant, Nuclear Medicine, Optometry, Entomology, Microbiology, Clinical Psychologist, Clinical Laboratory and Veterinarian.
Persons who are proficient in any of the following languages, and possess cultural capabilities in that language, may be eligible to enlist: Albanian, Amharic, Arabic, Azerbaijani, Bengali, Burmese, Cambodian-Khmer, Chinese, Czech, Hausa, Hindi, Hungarian, Igbo, Indonesian, Korean, Kurdish, Lao, Malay, Malayalam, Moro, Nepalese, Persian [Dari & Farsi], Polish, Punjabi, Pushtu (aka Pashto), Russian, Sindhi, Sinhalese, Somali, Swahili, Tamil, Turkish, Turkmen, Urdu and Yoruba.
For more detailed information about the Army's new program, we link to Attorney Margaret Stock's excellent article and to the Army's online forms from our "Citizenship" page at
https://www.shusterman.com/uscitizenship/#3
10. Winner of the February 2009 Immigration Trivia Quiz
Quiz Removed.
Carl Shusterman
Certified Specialist in Immigration Law, State Bar of California, Former U.S. Immigration & Naturalization Service Trial Attorney (1976-82), Board of Governors, American Immigration Lawyers Association (1988-97)
Law Offices of Carl Shusterman, 600 Wilshire Blvd., Suite 1550, Los Angeles, California 90017,Phone: (213) 623-4592 Fax: (213) 623-3720
"When the best brains in the world are on sale, you don't shut them out. You open your doors wider. We need to attack this financial crisis with green cards not just greenbacks…"
– Thomas Friedman New York Times February 11, 2009
Newsletter US Immigration Update March 2009 – Quick Links
About Us
Back Issues of Our Newsletter
Citizenship
Client Testimonials
Forms Download
Green Cards
Job Search
PERM
Processing Times
Schedule a Legal Consultation
Subscribe to Our Newsletter
Success Stories
Temporary Visas
Visa Bulletin
March 1, 2009