Volume Thirteen, Number Three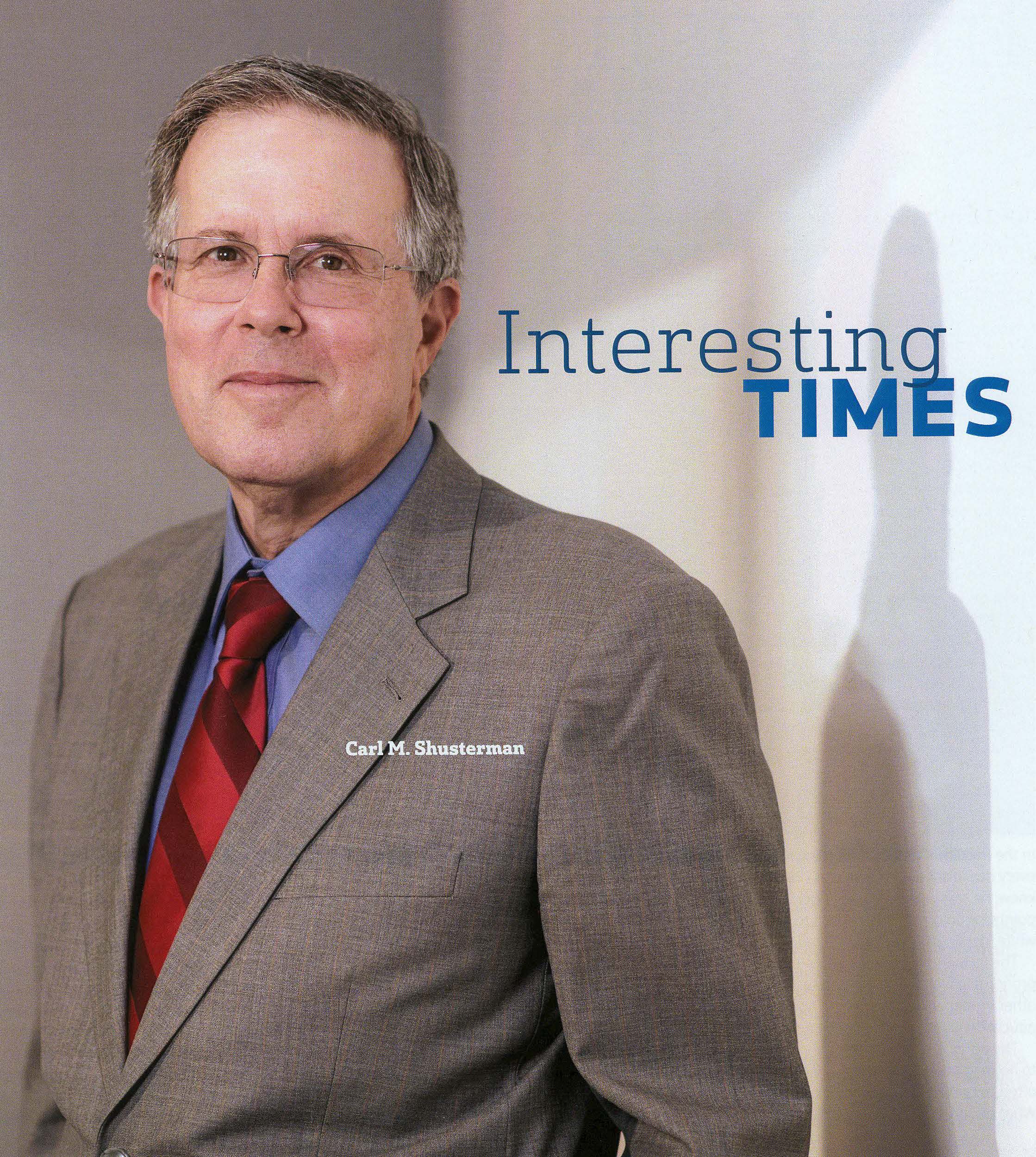 SHUSTERMAN'S IMMIGRATION UPDATE is the Web's most popular e-mail newsletter regarding U.S. immigration laws and procedures with over 60,000 subscribers located in more than 150 countries. It is written by a former INS Trial Attorney (1976-82) with over 30 years of experience practicing immigration law.
Published by the Law Offices of Carl Shusterman, 600 Wilshire Blvd, Suite 1550, Los Angeles, California, 90017. Phone: (213) 623-4592 x0.
Subscribe to our E-Mail Newsletter, join the conversation on our Immigration Facebook Page, follow our Blog Posts and subscribe to our "How-To" Immigration Videos.
Client Reviews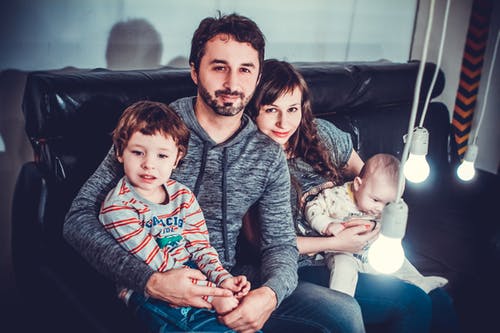 Life Saver
"After wasting thousands of dollars on other lawyers, Mr. Shusterman was life saver. I recommend him hands down!"
- Mukta Mohan, Buffalo, New York
Read More Reviews
Skype Consultations Available!
TABLE OF CONTENTS:
Newsletter US Immigration Update April 2008
NEWS FLASHES:
Asylum – The State Department has released the Country Rights Reports on Human Rights Practices for the year 2007. Why spend real money to buy the report when you can get it online for free? See https://www.shusterman.com/asylumusimmigration/#2 and click on "2007 State Department Country Reports on Human Rights Practices (March 2008)". We also link to previous reports starting from 1997.
Board of Immigration Appeals Precedent Table – This document compiles headnotes from BIA precedent cases published in volumes 21, 22, 23 and 24 of the Administrative Decisions under the Immigration and Nationality Laws of the United States, organized by topic. As such, it includes all BIA cases published from

Matter of Esposito

(March 30, 1995) to the present. We link to this document from our "BIA" page at https://www.shusterman.com/boardofimmigrationappeals.html
Immigration Court Practice Manual – On March 13, the Executive Office for Immigration Review (EOIR) announced that it had extended the effective date of the Immigration Court Practice Manual to July 1, 2008, in response to requests from members of the bar. The new date provides an additional 3 months for interested parties to become familiar with the Practice Manual." We link to the Practice Manual from our "Immigration Courts" page at https://www.shusterman.com/immigrationcourts
Iraqi Refugee Processing – On March 11, the Department of Homeland Security (DHS) published a fact sheet on Iraqi Refugee Processing. So far, only 3,500 Iraqi refugees have been admitted to the U.S. Over 10,000 more are in the pipeline. See http://www.dhs.gov/xnews/releases/pr_1205327590498.shtm
Labor Department Update – On March 5, the Department of Labor (DOL) announced that, as of June 1, all PERM applications will be processed at the Atlanta National Processing Center (NPC). Other applications (i.e., H-1C, H-2A, H-2B as well as D-1 crewmen performing longshore work will be processed at the Chicago NPC. Also, requests for the withdrawal of a labor condition application (LCA) for an H-1B or E-3 petition must be submitted to the Chicago NPC. During the past few months, the processing times for PERM applications have increased as have the percentage of PERM applications being audited.
No-Match Rule, Take Two – On March 26, the DHS, for the second time, published a proposed "no-match" rule in the Federal Register. This rule would allow employers to establish a "safe haven" when they receive a letter from the Social Security Administration (SSA) and from DHS that the Social Security numbers of certain employees do not match their names of employees as long as they follow certain procedures, the last of which may involve terminating the employee(s). A Federal Judge issued an injunction against an identical regulation last year. The DHS has appealed this ruling, and the appeal is pending. Now, the DHS is again proposing the regulation, albeit with new (and improved?) justifications. We link to the proposed regulation from our "Employers' Immigration Guide" at https://www.shusterman.com/employersimmigrationguide/#7a
USCIS Director Resigns – On March 13, USCIS Director Emilio Gonzalez announced that he would resign his post effective April 18, 2008. Mr. Gonzalez denied that his resignation was triggered by criticism he received when huge fee increases resulted in such a significant delay in processing naturalization applications that most persons who applied for naturalization after June 2007 will not be able to vote in the 2008 elections.
Visa Waiver Agreements – On March 12, the DHS announced the signing of new Visa Waiver Program agreements with Estonia and Latvia. Then, on March 17, three more agreements were signed with Slovakia, Hungary and Lithuania. A short time ago, the DHS also signed such an agreement with the Czech Republic. The Visa Waiver Program allows foreign nationals from certain countries to enter the U.S. as visitors for business or pleasure for up to 90 days. We link to the DHS press releases regarding the new agreements and to general information about the Visa Waiver Program from our "Temporary Visas" page at
https://www.shusterman.com/temporaryvisas
Western Hemisphere Travel Initiative – On March 27, the State Department and DHS issued a final regulation governing U.S., Canadian and Bermudian citizens who enter the U.S. by land or sea beginning on June 1, 2009. They must present a passport, an approved drivers' license or a document issued by the DHS for frequent travelers. Since January 23, 2007, all persons entering the U.S. from the Western Hemisphere by air have been required to present their passports. Mexican citizens traveling by land, air or sea must present a passport and visa, or a laser visa or border crossing card. We link to the DHS Press Release and Final Rule (151 pages) and to a brief Q & A on the subject from our "DHS" page at
https://www.shusterman.com/departmentofhomelandsecurity.html#1
1. H-1B Filing Frenzy in Full Swing – April 7th Deadline
Yesterday, employers and immigration attorneys across the U.S. submitted H-1B petitions on behalf of professional workers to the USCIS.
We estimate that well over 100,000 such petitions will be filed for 58,200 slots before the April 7th deadline. Another 6,800 H-1B1 visas are reserved for citizens of Singapore and Chile. And 20,000 persons with advanced degrees in the U.S. can apply under a separate quota.
The winners will be chosen by a random lottery and cannot start working for their employers until October 1, 2008
Last year, the USCIS received over 120,000 approvable H-1B petitions in the first two days. As a result of the arbitrary 65,000 cap, ten of thousands of highly-educated workers will be forced to leave the U.S.
Among those who must return to their home countries will be teachers at inner-city schools, physicians and therapists in medically-underserved areas and numerous scientists and computer professionals.
We link to the USCIS regulations published just days before the filing deadline from our "H-1B" page at
https://www.shusterman.com/h1bvisaguide.html#3
along with the government's fact sheet and questions and answers concerning the regulation.
Persons whose employers submit multiple H-1B petitions on their behalf will be excluded from the lottery.
This is hardly the way for our country to stay competitive in a global economy. Many talented business professionals, scientists, doctors and others who were trained in the U.S. will be taking their education and talent elsewhere unless the H-1B visa quota is increased. One hopes that Congress will see the light and either eliminate or raise the H-1B cap.
2. Legislation: Bills Introduced to Increase H-1B Cap
Almost immediately after Microsoft CEO Bill Gates testified before Congress on March 12 (See Topic #3 below.) and recommended that the H-1B cap be increased, representatives from both parties introduced legislation in the House of Representatives to do so.
On March 13, Representative Gabrielle Giffords (D-AZ) introduced the "Innovation Employment Act" which would increase the H-1B cap from 65,000 to 130,000 in both the present and the upcoming fiscal year.
Starting in fiscal year 2010 (which begins on October 1, 2009), if the cap was reached in the previous fiscal year, it would automatically be raised by 20% or up to 180,000, whichever is higher, in the next fiscal year. This would continue until fiscal year 2015.
The bill would also retain the 20,000 H-1B cap for those with advanced degrees in the U.S.
In addition, the bill would add a provision to the law which would provide that persons with advanced degrees in the U.S. in the fields of science, technology, engineering and mathematics (STEM) would no longer be subject to a numerical cap if the employer requires such a degree as a condition of employment.
Finally, the bill creates a new 20,000 cap for persons with advanced degrees obtained outside the U.S. in STEM subjects where the U.S. employer requires such a degree as a condition of employment.
The bill also contains a number of strict enforcement provisions.
On March 14, Representative Lamar Smith (R-TX), along with three co-sponsors, introduced the "Strengthening United States Technology and Innovation Now Act" also known as the "SUSTAIN Act".
The SUSTAIN Act would increase the H-1B cap to 195,000 during fiscal years 2008 and 2009.
We link to both bills from our "Immigration Legislation" page at
https://www.shusterman.com/legislationusimmigration.html#6F
3. Bill Gates Testifies on Need for Immigration Reform
Do we need to hire foreign-born scientific, technology, engineering and mathematics (STEM) workers in order to keep our country competitive, or should we devote our resources to training Americans in these subjects?
The simple answer is, this is not an "either/or" proposition. We must do both. Without foreign workers, we might not have Google or Yahoo or a host of other high-tech and biotechnology companies.
On March 12, Microsoft CEO Bill Gates testified before the House of Representatives Subcommittee on Science and Technology. Mr. Gates made a number of interesting points in his testimony, some of which relate to our country's misguided policies which restrict the granting of visas and green cards to high-skilled workers.
Do H-1B workers take jobs away for U.S. workers? Mr. Gates cited a study by the National Foundation of American Policy (NFAP), a research organization, which found that companies added an average of five to seven and one-half American workers for every H-1B petition that they submitted.
Mr. Gates also made the following statement about the contributions of foreign-born workers to the U.S. economy:
"Moreover, the simple fact is that highly skilled foreign- born workers make enormous contributions to our economy. A recent survey by Duke University and the University of California – Berkeley found that one quarter of all start-up U.S. engineering and technology firms established between 1995 and 2005 had at least one foreign-born founder. By 2005, these companies produced $52 billion in sales and employed 450,000 workers."
Among Mr. Gates' recommendations for "Revamping Immigration Rules for Highly Skilled Workers" are the following:
The present 65,000 quota on H-1B workers was exhausted in a single day in April 2007. The H-1B cap bears no relationship to economic reality. The cap should be dramatically increased.
Bachelors degrees, which are a prerequisite for qualifying for H-1B status, are awarded two months after the April filing period. Therefore, it makes sense to extend the work permits for students studying at U.S. universities after they graduate. Under the present system, a foreign-born student majoring in Computer Science at Stanford or MIT who obtains his B.S. this June cannot qualify for H-1B status during 2008. He can only obtain a one-year work card ("optional practical training" aka "OPT") which will expire in June 2009. His employer will be able to submit an H-1B petition on his behalf in April 2009 and request that the USCIS grant him H-1B status starting in October 2009. This creates a four-month gap in which he is not permitted to work, from June to October 2009. In addition, his chances of being selected in the "H-1B Lottery" are only 50%. Because of these convoluted immigration rules, many of these talented persons are forced to leave the U.S. Some never return. Mr. Gates recommends extending OPT from 12 to 29 months. The USCIS could make this change within the present legal framework. We link to an excellent article regarding this issue in Computerworld entitled "H-1B Backers Seek White House Help for Foreign Students" from our "Immigration for Computer Professionals" page at

https://www.shusterman.com/computerprofessionalsusimmigration2010.html

Congress should create a streamlined path to permanent resident status for highly-skilled workers. We agree. The present system often forces high-tech employees to work for their employers year after year until they receive their green cards. With a streamlined system, workers would receive their green cards more quickly, and change employers if they wish.
Congress should increase the number of employment- based (EB) visas and get rid of per-country quotas. At present, only 140,000 persons may qualify for EB green cards each year, and this number includes not only the workers but their spouses and children. In reality, only 5-10% of all immigrants qualify for green cards through their jobs. Also, individuals born in a single country are limited to receiving 7% of the worldwide quota of visas. In practice, this means that a computer programmer with an advanced degree or a physician born in Sri Lanka can obtain a green card in a fraction of the time that it takes someone born in India. This is discrimination based on nationality, pure and simple.We hope that Congress and the USCIS will seriously consider and act upon these recommendations.We link to Mr. Gates testimony and to numerous related articles from our "Immigration for Computer Professionals" page at

https://www.shusterman.com/computerprofessionalsusimmigration2010.html#1
4. Our First Podcast and An Upcoming Immigration Seminar
Many of us listen to podcasts: music, comedy, news, and audio books. Is there a market for podcasts which deal with important immigration matters?
I decided to find out a couple of weeks ago. I read two topics (#2 and #3) from this newsletter, and created a nine-minute audio file.
I added a brief musical intro, interlude and ending, and added photos to go along with the subjects that I covered. Each photo, like the one of Bill Gates testifying before Congress about the need for more H-1B and EB visas, introduced a new chapter, and included a link to our web site where listeners could click to find additional information.
Whenever I coughed or tripped over my words, I edited this out of the podcast and inserted a new, and hopefully better, audio segment.
Then I uploaded the whole project to the web and created a podcast page at
https://www.shusterman.com/toc-pc.htm (Link no longer operational.)
which links to my podcast(s).
We call our podcast series "Immigration Today". The first episode is entitled "Immigration and High-Tech Workers: Increasing the H-1B Cap (3-22-08)". Listen to it online by clicking on the tiny arrow under the picture at
http://web.mac.com/lariosa/Site/Podcast/Entries/2008/3/22_.html (Link no longer operational)
We plan to upload our podcasts to iTunes where you will soon be able to subscribe to "Immigration Today" and listen to our podcasts from your iPod or other portable listening device.
Let us know what you think about our podcast, and feel free to give us your ideas for new podcast subjects and some tips for improving our podcasts, by e-mailing us at
scanton@shusterman.com (Link no longer operational)
Include the word "Podcast" in the subject line of your message.
*Upcoming Immigration Law Seminar
June 25-28, 2008
American Immigration Lawyers Annual Conference
Vancouver, Canada
I will be the discussion leader for a panel regarding the "Child Status Protection Act".
5. Success Story – Saving a Nurse from Being Deported
When a registered nurse from the Philippines first arrived at my office, she was not smiling. Her two former attorneys had applied for green cards for her on three different occasions and all their applications had ended with denials.
Now, after wasting five years and many thousands of dollars, she had received a Notice to Appear in front of an Immigration Judge. All her former attorneys could tell her was that the Judge would order her to return to the Philippines, and that she would be barred from returning to the U.S. for a minimum of ten years.
However, when the nurse left my office after her interview, she was all smiles. Why? Because, I had asked her questions that her former attorneys had never bothered to ask her and, on the basis of her responses, I determined that she did not have to leave the U.S. In fact, she was immediately eligible to submit an application for adjustment of status and a work card under section 245(i) of the immigration laws.
How did she qualify for this benefit? When she was a child, her uncle, a U.S. citizen, petitioned for his brother, the nurse's father to become a permanent resident of the U.S. The petition was approved back in the 1980s. Her father died and her family never came to the U.S. However, because "derivative beneficiaries" can benefit under section 245(i) if they had a petition filed on behalf of themselves or their parents prior to May 1, 2001, she was eligible to apply for adjustment of status under section 245(i). Therefore, she was able avoid having to leave the U.S.
See our article entitled "Section 245(i) FAQ" on our "Section 245(i)" page at
https://www.shusterman.com/greencardsusing245i.html
Why didn't her former attorneys discover that she was eligible for a green card under Section 245(i)?
She chose them to represent her because she saw their ads in an ethnic newspaper. They claimed to be "immigration experts" and they spoke her language.
Over ten thousand dollars and five years later, she learned that this was not the way to choose an immigration attorney. These "experts" were so busy taking her money and filing useless applications for her that they did not even bother to ask her the right questions.
Today, she is back working as a medical/surgical nurse in a prestigious acute-care hospital taking care of her patients and earning over $75,000.
Her frown has disappeared, and she has a big smile on her face!
To read more of our Immigration Success Stories, see
6. Immigration Trivia Quiz – The Height of Fashion
Quiz Removed
7. Ask Mr. Shusterman – EB-5 Investor Visas (Regional Centers)
When I worked for the INS (1976-82), it was possible to become a permanent resident by investing in a business in the U.S. Back then, green cards required investments of only $10,000. A little later, the government upped the ante to $40,000.
However, investment green cards were considered "nonpreference". That is, they were only available if not enough people applied for permanent residence through family members (FB) or through employment (EB). When the amount of persons applying for green cards in the FB and EB categories started to exceed the number of immigrant visas available under the law, persons were unable to obtain green cards through investments.
This changed nearly 18 years ago when Congress passed the Immigration Act of 1990 which included 10,000 green cards per year for investors and their spouses and children. The law required that persons (1) invest $1 million of their own money into a business; (2) hire a minimum of ten U.S. workers; and (3) that the business be "new", that is, created after the day that President Bush signed the bill into law. If the business was located in either a rural or a high-unemployment area, the person could qualify for an EB-5 green card with a minimum investment of $500,000.
Since there were easier ways for investors to obtain permanent residence, the number of people qualifying under the EB-5 category averaged between 3,000 and 4,000 yearly.
INS regulations were issued to increase the number of investors (e.g., the "troubled business" exception"), yet the number of EB-5 green cards issued never came close to reaching 10,000.
The law was changed to make it even easier to qualify for permanent residence through investment. A person could invest in a government- designated "regional center", create ten jobs "indirectly" and invest only $500,000. 3,000 of the 10,000 visas are reserved for those who invest in a regional center.
Today, there are 17 regional centers located across the U.S., in California, Washington, Pennsylvania, South Dakota and in a number of other states. We link to USCIS list of currently active regional centers (October 2007) from our "Green Cards Through Investment" page at
https://www.shusterman.com/investorsusimmigration/
The beauty of investing in a regional center is that the investor does not have to be involved in the day-to-day operation of the business. It is not even necessary that the investor reside in the same state where the investment is located. The investor may continue to work in his own field, may own and operate his/her own business completely independent of the regional center, or if he/she can afford it, need not work at all.
Once the person invests in the regional center, an Immigrant Petition by Alien Entrepreneur (form I-526) petition is filed with the USCIS. An Application for Adjustment of Status to Permanent Resident (form I-485) is submitted after the petition is approved if the person is present in the U.S. If the investor is abroad, he must apply for an Immigrant Visa at the U.S. Embassy or Consulate in his country. Since there is no backlog in the EB-5 category, this is a quick and easy way to obtain permanent residence for those who can afford to invest in a regional center. It is also beneficial to our economy since each EB-5 investor creates a minimum of ten jobs for U.S. workers.
Once the green card is approved, the EB-5 investor becomes a "conditional" permanent resident. Before the green card expires in two years, he must submit a "Petition by Alien Entrepreneur to Remove Conditions" (Form I-829). When the I-829 is granted, the investor is granted a ten-year green card.
For more information regarding how to obtain a green card through investment, we link to the USCIS page entitled "Immigration through Investment" from
https://www.shusterman.com/greencardsthroughemployment.html
Do you have immigration questions of general interest to our readers? Send them to
scanton@shusterman.com (Link no longer operational)
Each month we choose one question to answer in our newsletter. To be considered, questions should be general in nature, and should be short and to the point (no more than 20-30 words).
If your question is neither short nor general, please schedule a 30-minute legal consultation with me at
https://www.shusterman.com/schedule-immigration-consultation/
8. Official Immigration Government Processing Times
* Citizenship and Immigration Services (USCIS)


The Immigration Service (USCIS) lists its processing times for immigration petitions and applications on their web site. Most immigration applications and petitions must be submitted to one of the following USCIS Service Centers: (1) Laguna Niguel, California; (2) Lincoln, Nebraska; (3) Mesquite, Texas; and (4) St. Albans, Vermont and (5) the National Benefits Center in Missouri.
These service centers periodically issue lists of their processing times for various types of petitions and applications. We link to the latest list issued by each service center.
Warning: Processing times may appear faster on the official lists than they are in reality.
To see how fast (or slow) your service center is processing a particular type of petition or application, see our Government Processing Times Page at
https://www.shusterman.com/waitingtimesusimmigration/#1
Processing times at USCIS local offices may be accessed at
https://www.shusterman.com/waitingtimesusimmigration/#2
Administrative appeals of most types of petitions denied by the USCIS are adjudicated by the agency's Administrative Appeals Office (AAO) in Washington, DC.
The AAO's most recent published processing times (August 29, 2007) may be found at
https://www.shusterman.com/waitingtimesusimmigration/#1
* Department of State

The State Department web site contains a "Visa Wait List" page which permits readers to choose a particular U.S. consular post and learn how long it takes the post to process temporary, nonimmigrant visas. See
https://www.shusterman.com/waitingtimesusimmigration/#4
9. Chat Transcripts, Audios, Videos and WebCasts
Chats
Since 1999, we have served as the official immigration experts for About.com. We have participated in dozens of free chats since then. Our chats always focus on a particular subject.
Links to the transcripts of all of our chats are posted online on our "Chat" page at
Link to chat no longer available
Immigration Audios
Are your eyes getting tired from reading all of our information about immigration laws and procedures? Then sit back, close your eyes, and listen to any (or all!) of the following immigration audios:
Welcome To Our Web Site!

https://www.shusterman.com/audio/welcome.ram (Link no longer operational)

Understanding the H-1B Cap Law: AC-21

https://www.shusterman.com/audio/h1bcapla.ram (Link no longer operational)

Temporary Visas to Visit, Study or Work in the U.S.

https://www.shusterman.com/audio/temp.ram (Link no longer operational)

Obtaining A Green Card To Live and Work in the U.S.

https://www.shusterman.com/audio/gc.ram (Link no longer operational)

How to Become a Citizen of the U.S.

https://www.shusterman.com/audio/usc.ram (Link no longer operational)
National Public Radio (NPR) Audio Programs
We link to selected audio programs regarding immigration produced by National Public Radio at
https://www.shusterman.com/nationalpublicradiousimmigration2010.html
Immigration Videos
See our videos and accompanying power point presentations:
Immigration and IMGs (Kaplan Medical) at

https://www.shusterman.com/video/kaplan-img.ram (Link no longer operational)

Immigration and Nurses (Kaplan Medical) at

https://www.shusterman.com/video/kaplan-nurses.ram (Link no longer operational)
See my testimony before the Senate Subcommittee On Immigration regarding "Immigration Policy: Urban And Rural Health Care Needs" at
https://www.shusterman.com/video/carlsenate.ram (Link no longer operational)
Read the complete transcript of my testimony at
https://www.shusterman.com/shustermantestimonysenate.html
Also, see a video and an audio of President Bush announcing his guest worker program on January 7, 2004 at
https://www.shusterman.com/audiosvideoswebcastsusimmigration.html#3
10. Winner of the March 2008 Immigration Trivia Quiz
Quiz Removed
Here is the letter that we received from our winner:
Dear Mr. Shusterman,
The answers, clockwise from top-left, are:
1. Ryan Thomas Gosling – Country of origin: Canada. He was nominated in 2007 for Best Actor in a Leading Role for "Half Nelson."
2. Helen Mirren – Country of origin: England (UK). Her performance in "The Queen" won her the 2007 Academy Award for Best Performance by an Actress in a Leading Role.
3. Djimon Gaston Hounsou – born in Cotonou, Benin, he immigrated to Paris, France, at the age of thirteen. He was nominated in 2007 for Best Supporting Actor for "Blood Diamond."
4. Sacha Noam Baron Cohen – Country of origin: England (UK). He was nominated in 2007 for Best Writing, Adapted Screenplay (shared) for "Borat: Cultural Learnings of America for Make Benefit Glorious Nation of Kazakhstan."
5. Penelope Cruz Sanchez – Country of origin: Spain. She was nominated in 2007 for Best Performance by an Actress in a Leading Role for "Volver."
For the answers I did not know, I used Wikipedia and IMDB to solve the quiz. It took me about 15 minutes 🙂
I am from South Africa and have been a subscriber to your excellent newsletter for a number of years and always find it very informative. Immigration law is such a minefield, and your newsletter and website can always be relied upon for the latest information and developments in this field. Thank you for that!
My wife is a naturalized US citizen and I have applied for a change of status, but have run into some problems which need addressing. We live in Colorado and I am self-employed as a web-designer.
Sincerely,
Jan van Romburgh
15 minutes! Jan, I am very impressed – if you are willing to relocate to California, we are hiring!
Carl Shusterman
Certified Specialist in Immigration Law, State Bar of California
Former U.S. Immigration & Naturalization Service Trial Attorney (1976-82)
Board of Governors, American Immigration Lawyers Association (1988-97)
Phone: (213) 623-4592 Fax: (213) 623-3720
Law Offices of Carl Shusterman, 600 Wilshire Blvd., Suite 1550
Los Angeles, California 90017
"I want to emphasize that the shortage of scientists and engineers is so acute that we must do both: reform our education system and reform our immigration policies. This is not an either-or proposition. If we do not do both, U.S. companies simply will not have the talent they need to innovate and compete."
– Bill Gates (March 2008)
Newsletter US Immigration Update April 2008 – Quick Links
About Us
Back Issues of Our Newsletter
Citizenship
Client Testimonials
Forms Download
Green Cards
Job Search
PERM
Processing Times
Schedule a Legal Consultation
Subscribe to Our Newsletter
Success Stories
Temporary Visas
Visa Bulletin
April 1, 2008