Volume Eighteen, Number Eight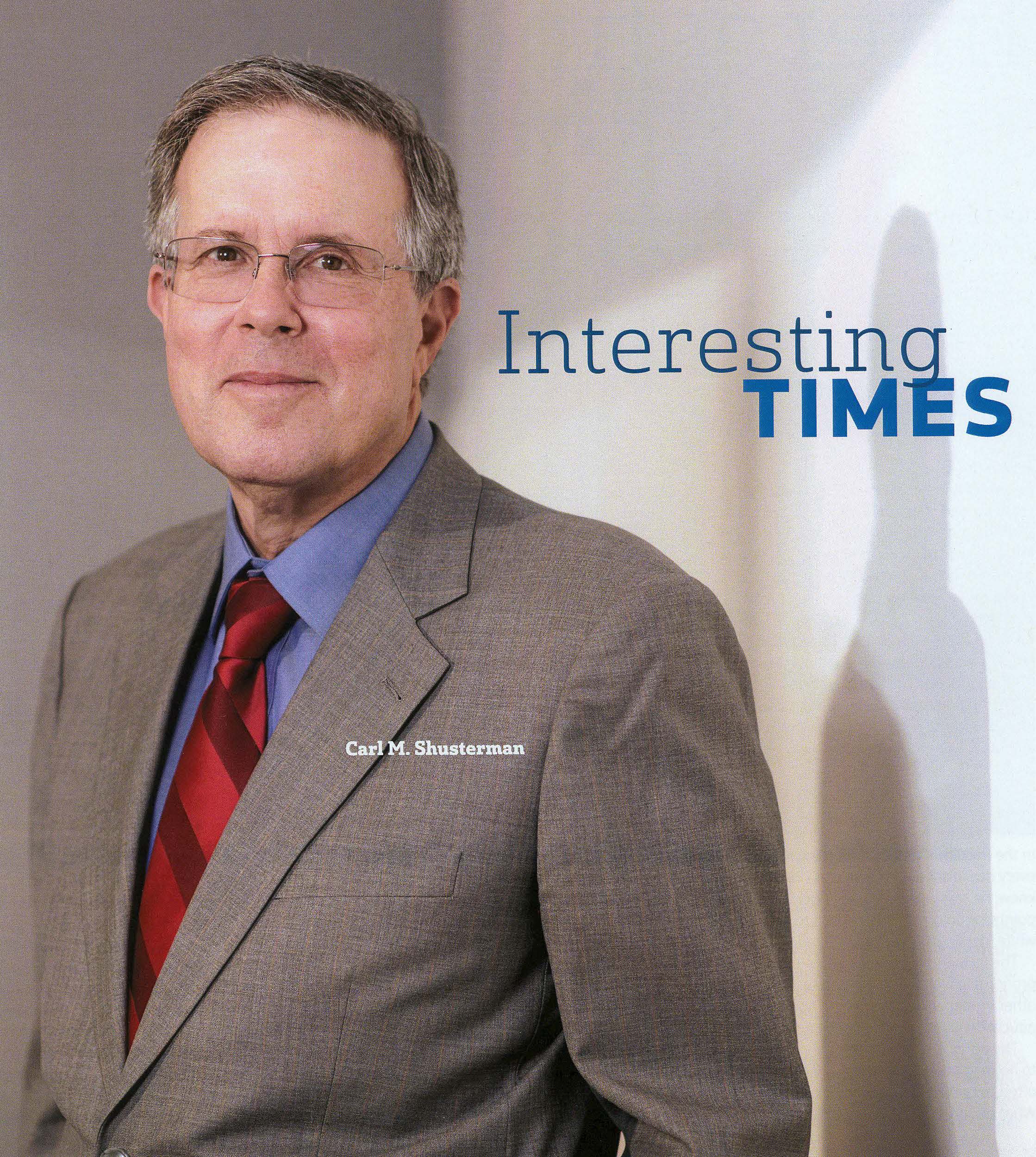 SHUSTERMAN'S IMMIGRATION UPDATE is the Web's most popular e-mail newsletter regarding U.S. immigration laws and procedures with over 60,000 subscribers located in more than 150 countries. It is written by a former INS Trial Attorney (1976-82) with over 35 years of experience practicing immigration law.
Published by the Law Offices of Carl Shusterman, 600 Wilshire Blvd, Suite 1550, Los Angeles, California, 90017. Phone: (213) 623-4592 x 0.
Subscribe to our  E-Mail Newsletter, join the conversation on our Immigration Facebook Page, follow our Blog Posts and subscribe to our "How-To" Immigration Videos.
Client Reviews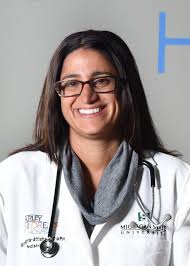 The Best Lawyer!
"I had the best experience working with Law Offices of Carl Shusterman. The staff is very professional, trustworthy, responsive, knowledgeable and helpful."
- Dr. R. Khan, Boston, Massachusetts
Read More Reviews
Zoom Consultations Available!
Newsletter US Immigration Update August 2013
TABLE OF CONTENTS:
1. Immigration Reform – What Will the House Version Look Like? 
2. Update on Immigration Benefits for Same-Sex Marriages
3. Shusterman's Upcoming Immigration Law Seminars
4. Getting a Green Card through the PERM Labor Certification Process
5. Success Story:Winning an I-140 Appeal
6. Immigration Trivia Quiz: Religious Leaders
7. State Department Visa Bulletin for August 2013
8. Immigration Government Processing Times
9. Ask Mr. Shusterman: Unlawful Deportations of U.S. Citizens
10. Winner of Our July 2013 Trivia Quiz!
NEWS FLASHES:
AB 1159 "Immigration Reform Act Services" –  California Assemblywoman Lorena Gonzalez has introduced AB 1159, "Immigration Reform Act Services," which would establish minimum requirements to ensure quality immigration legal services.  The bill aims to prevent those seeking immigration assistance from becoming victims of fraud.
ABT Settlement Agreement – Back in December 15, 2011, plaintiffs filed a class action lawsuit (B.H. et al. v. USCIS et. al., or "the ABT Settlement Agreement") challenging USCIS and EOIR regarding their practices in granting work authorization to asylum applicants. On May 7, the U.S. District Court for the Western District of Washington granted the Parties' Joint Motion for Preliminary Approval of Settlement and ordered a Fairness Hearing for September 20 of this year.
BIA Remands Denial of I-130 Filed by Same-Sex Couple – In

Matter of Oleg B. Zeleniak

, a case determining  whether a filer could garner citizenship for his same-sex spouse, the marriage was ruled valid. The Board of Immigration Appeals held that Section 3 of the Defense of Marriage Act (DOMA) cannot impede the recognition of same-sex marriages in states where they are legal. Lawful same-sex marriages will thus be recognized under the Immigration and Nationality Act .
ICE to Release Criminal Alien Program Records – On August 1, a U.S. District Court in Connecticut approved a settlement in a Freedom of Information Act (FOIA) lawsuit challenging the refusal of Immigration and Customs Enforcement (ICE) to release thousands of documents about the Criminal Alien Program (CAP), which facilitates the removal of thousands of individuals each year. A report by the American Immigration Council (AIC) lists a few of the previously-withheld records ICE has agreed to produce as a result of the settlement.
Immigration "How-To" Videos – Our 40+ "How-To" Immigration Videos have been viewed over 480,000 times. Subjects include the newly-introduced immigration reform bill, how to obtain a green card, become a U.S. citizen, win your case in immigration court and select an immigration attorney. Our video Green Cards through Marriage  has been viewed over 170,000 times. We encourage you to take advantage of this free resource.
Keys to the Conrad 30 Program – Under the Conrad State 30 Program, which permits international medical graduates (IMGs) who have completed their graduate medical education in the US on J-1 visas to receive a waiver of the two-year home residency requirement if they practice in certain medically underserved areas, each US state can sponsor up to 30 primary care physicians and/or specialists each fiscal year for J-1 waivers. It is important that physicians and their employers examine a state's program guidelines to ensure that a complete and proper application is filed in a timely manner.
Potential Changes in Form I-9 Practices  – Recently, the Office of Special Counsel (OSC) and the National Labor Relations Board (NLRB) entered into a Memorandum of Understanding (MOU) to combine their resources to address unfair employment practices during the completion of I-9 forms  at the time of hiring workers and during the re-verification process. This MOU may lead to increased charges being brought against employers for discrimination on the basis of an employee's national origin, citizenship or immigration status.
Practice Advisory: Post-DOMA Benefits and Pitfalls – As we reported in last month's newsletter, on June 26, the U.S. Supreme court issued a landmark decision in

United States v. Windsor

, holding that Section 3 of the Defense of Marriage Act (DOMA), which defines the term "marriage" as a union between a man and a woman for purposes of all federal statutes and federal agency regulations and rulings, is unconstitutional. Immigration agencies have begun the task of implementing the decision. The Legal Action Center of the American Immigration Council has recently released a practice advisory, highlighting the benefits and pitfalls of

Windsor 

and the impact of the decision on LGBT families in the post-DOMA world.
Provisional Waiver Denials Based on "Reason to Believe" – I-601A provisional waiver applicants are advised that the USCIS is taking a broad approach to the "reason to believe" standard, which increases the risk of a denial. Where an applicant has a criminal record, the USCIS is denying the 1-601A on the grounds that there is "reason to believe" that the applicant may be inadmissible on grounds other than unlawful presence. Where the immigration records reveal that the applicant had provided false information, USCIS is denying the I-601A on the grounds that there is "reason to believe" that the alien knowingly and willfully provided false information.
Same-Sex Marriage Petitions – With the Supreme Court's ruling making Section 3 of DOMA unconstitutional, USCIS will now review immigration visa petitions for same-sex couples with the same approach as for opposite-sex couples. In its FAQ section, USCIS addresses the procedures related to petitioning for a spouse, benefits, forms submitted before the Supreme Court ruling, changes in eligibility of the applicant, residency requirements and inadmissibility waivers.
Tips for Filing I-601A – The Chicago Lockbox, recipient and reviewer of I-601A provisional waiver applications, advises applicants to avoid using exhibit tabs and dividers, and also colored exhibit sheets when sending documents. They also suggest using page numbers at the bottom of the page and then cross listing these numbers. For more information and a video, see USCIS's Provisional Wavier FAQs.
1. Immigration Reform – What Will the House Version Look Like?
Congress has adjourned for its August recess, and it's clear that the House of Representatives isn't about to sign onto the bipartisan Senate CIR bill when Congress reconvenes in September.
However, this does not mean that Comprehensive Immigration Reform is dead.  Committees in the GOP-controlled House have already passed a number of immigration bills this year, and a compromise CIR bill is a distinct possibility.  The following immigration bills are pending in the House:
1. Strengthen and Fortify Enforce (SAFE) Act (H.R. 2278) – This bill would permit states and localities the ability to enforce immigration laws.  It was passed by the Judiciary Committee on June 6.
2. Legal Workforce Act (H.R. 1772) – This legislation would make the E-Verify system mandatory within a two to three year period.  It was passed by the Judiciary Committee on June 26.
3. SKILLS Visa Act (H.R. 2131) – Passed by the Judiciary Committee on June 27, this bill would increase the number of green cards for STEM graduates of U.S. universities with advanced degrees, increase the number of H-1B visas, provide more visas for immigrant investors, end per-country caps for EB immigrants, raise them for family-based immigrants and improve and make permanent the Conrad 30 program for physicians.
4. Agricultural Guestworker (AG) Act (H.R. 1773) – Passed by the Judiciary Committee on June 19, this bill would create 500,000 temporary visa for foreign-born agricultural workers.
Conspicuously absent from the House bills is a Pathway to Citizenship for the 11 million undocumented immigrants in the United States.  House Republican leaders have made it clear that increased border security and workplace enforcement are necessary preconditions to any legalization program.  However, there has been a noticeable backing away from the "self-deportation" GOP strategy of the 2012 elections.
Representative Paul Ryan (R-WS), the Republican Vice-Presidential nominee in 2012, has pledged that the House will pass a bill "to legalize people who are undocumented".  Most Republicans are sympathetic to DREAMers.  When Republican Steve King (R-IA) compared DREAMers to drug runners, House Speaker John Boehner (R-OH) denounced King's comments "deeply offensive and wrong".
Yes, it is true that some GOP House members would like to offer a Path to Citizenship only to the DREAMers.  However, this strategy would defy logic.  How can the law permit DREAMers to be legalized, but their parents to be deported?
Representative Xavier Becerra (D-CA), one of the Gang of Seven in the House, states that "you're beginning to hear House Republicans changing their tune…they are now singing a tune that is talking about possibly getting this done."
With business groups including high-tech and agriculture, labor unions and religious organizations all lobbying in favor of immigration reform, it is within the realm of possibility that the House will come up with its own bill later this year.  It will be far harsher than the bill passed by the Senate in June, but ultimately a compromise bill could emerge from a House-Senate Conference Committee and be signed into law by President Obama.
We promise to keep you posted.

2. Update on Immigration Benefits for Same-Sex Marriages
In our July Newsletter, we looked at the Supreme Court's decision to strike down Section Three of the Defense of Marriage Act (DOMA). This month we update you on the progression of immigration procedures related to same-sex marriages as the Supreme Court's decision begins to take effect in the immigration world. We look specifically at immigration benefits, inadmissibility waivers, and previously denied petitions.
The biggest impact of the ruling is that it ensures equal immigration benefits for same-sex couples married in U.S. states where their marriage is legally recognized. Same-sex marriages in the following states are valid for immigration purposes: California, Connecticut, Delaware, Iowa, Maine, Maryland, Massachusetts, Minnesota, New Hampshire, New York, Rhode Island, Vermont, Washington and in the District of Columbia.
Immigrants in same-sex relationships who reside outside of the U.S. also benefit from DOMA's partial demise. A partner residing abroad can now obtain a fiancé visa and come to the U.S. to get married in one of the above states as long as they show that their relationship is bona fide and that they plan to marry their partner within 90 days of arriving in the United States.
Prior to the Supreme Court's ruling, only those engaged in an opposite-sex marriage could be considered a spouse. Now, partners in same-sex marriages also qualify as spouses. The spouse currently living in the U.S. does not necessarily have to be a U.S. citizen, they may also be an immigrant sponsored through family or employment, a refugee, or a person seeking asylum.
This change can also be applied to the minimum residency period required when waiting for naturalization. As a result, if a same-sex spouse is currently married to a U.S. citizen, they are eligible for a reduced residency period. Instead of waiting the usual five years for naturalization, same-sex spouses will only need to wait three years, thus speeding their paths to citizenship.
Treating same-sex and opposite-sex couples equally will also impact inadmissibility waivers. Inadmissibility waivers are used by those unable to enter the country due to a previous unlawful presence, fraud or other grounds of inadmissibility. For example, if a person was unlawfully present in the U.S. for more than one year after April 1, 1997, he or she would be barred from returning to the U.S. for ten years. The granting of an I-601 waiver abroad or an I-601A provisional waiver in the U.S. would allow the immigrant to be admitted to the U.S.  Same-sex spouses are now eligible for the waivers that specifically require a spousal relationship.
Last month, we noted that USCIS Director Mayorkas might reopen denied I-130 visa petitions submitted by same-sex couples. We are pleased to announce that USCIS has made the decision to review these petitions. If your I-130 petition was denied due to Section 3 of DOMA after February 23, 2011, USCIS will notify you that the case has been reopened and may request additional information. However, if the denial occurred before February 23, 2011, the petitioner must alert USCIS to reopen the petition by March 31, 2014. Those seeking to notify USCIS should do so at USCIS-626@uscis.dhs.gov.
Persons denied other immigration benefits because of section 3 of DOMA, such as a work authorization or an advance parole, may request a reopening by sending an e-mail to the above address by March 31, 2014.  U.S. citizens who are interested in sponsoring their same-sex spouse for the first time are also eligible to file an I-130 for a family-based immigrant visa. For a fiancé or fiancée, the U.S. citizen may file an I-129F.
Stay tuned to our newsletter for future updates on DOMA and other immigration related topics! We are still awaiting further information on visa applications for immigrants and non-immigrants of same-sex marriages.

3. Shusterman's Upcoming Immigration Law Seminars
Professionals in Human Resources Association (PIHRA)
California HR  Conference
Anaheim Convention Center
Anaheim, California
August 26, 2013
Topic: "Employer's Responsibilities under the New Immigration Law"
To attend this event, register online.
South Bay Association of Realtors
Torrance, California
September 11, 2013
Topic: "Global Panel Featuring the Americas"
Professionals in Human Resources Association (PIHRA)
District 1 Meeting
McCormick & Schmick
Los Angeles, California
September 18, 2013
Topic: "Employer's Responsibilities under the New Immigration Law"
Los Angeles County Bar Association (LACBA)
Immigration Law Training Course
Los Angeles County Bar Association Offices
Los Angeles, California
September 26, 2013
Topic: "Immigrant Visas"
AILA Colorado
2nd Annual Rocky Mountain Immigration Law Fall Conference
Ameristar Resort and Casino
Blackhawk, Colorado
October 17-18, 2013
Topic: "Understanding the Child Status Protection Act"
University of Texas Law School
2013 Conference on Immigration and Nationality Law
AT&T Conference Center
Austin, Texas
October 25, 2013
Topic: "Hot Topics in Immigration Reform and Family Immigration Law"
To attend this event, register online.
AMN Healthcare
Healthcare Workforce Summit
Gaylord Texan
Grapevine, Texas
November 7-8, 2013
Topic: "International Clinicians and Physicians"
Pincus Professional Education
Continuing Legal Education (CLE)
Los Angeles Athletic Club
Los Angeles, California
November 14, 2013
Topic: "Immigration 101"
4. Getting a Greencard through the PERM Labor Certification Process
There are several ways to apply for lawful permanent residence, including being sponsored for full-time employment in the US. The most common employment-based method is through the PERM labor certification process, the first step of a 3-step process that culminates in the granting of legal permanent resident status for the foreign-born worker.
Step 1: PERM Labor Certification 
The PERM program is an attestation and audit process requiring employers to test the US job market before filing the labor certification application. Through this process, employers must demonstrate that they could not identify even one minimally qualified US worker willing to accept the position, and that the employment of the foreign-born worker will have no adverse effects on the wages and working conditions of similarly-employed US workers.
Employers must place two Sunday advertisements (which may be consecutive) in the newspaper of general circulation in the area of intended employment. They must also place a job order with the appropriate State Workforce Agency (SWA) for 30 days.
For professional occupations, employers must take three additional recruitment steps from the following alternatives:
Job fairs;
Employer's website;
Job search website other than the employer's;
On-campus recruiting;
Trade or professional organizations;
Private employment firms;
Employee referral program with incentives;
Campus placement offices;
Local and ethnic newspapers;
Radio and television advertising.
If the job requires experience and an advanced degree, the employer may place an advertisement in a professional journal rather than in a newspaper of general circulation if such a journal would normally be used to advertise the job opportunity.
In addition, employers must post a notice of the job opportunity at the location of employment for ten consecutive business days or provide such notice to a certified collective bargaining unit representative (if any).
The notice must also be published in any and all in-house media in accordance with the normal procedures used for the recruitment of other similar positions.
The company must maintain copies of all resumes received for five years from the date of filing the PERM application. All applicants who appear to meet the minimum qualifications, as designated on the Labor Certification application, must be interviewed in a timely manner (Note: telephone interviews are sufficient). The employer should make detailed notes about the results of the recruitment process in order to provide a break-down of the reasons why each of the US worker applicants were unqualified or unwilling to accept the position.

5. Success Story: Winning an I-140 Appeal
Many highly skilled and educated individuals from foreign countries seek permanent residence in the U.S. through employment. As explained above, when an employer is sponsoring an employee for permanent residence, they must usually submit a PERM application in order to demonstrate that there are no U.S. workers qualified for the job that the immigrant would take and that no U.S. workers will be negatively impacted by the hiring of the foreign worker. This month's success story demonstrates some of the complications that can arise during the PERM process.
Anand, a computer engineer from India, was pursuing residency in the U.S. through a job as a senior application developer for a U.S. company. Due to Anand's qualifications, in this case his Master's degree, his company was going to petition him under the Employment-Based Second (EB-2) preference category for persons of exceptional ability and persons whose jobs require an advanced university degree or its equivalent.
This was very good news for Anand, as being petitioned under the EB-2 category would allow him to obtain a green card in about 5 years, much less than if his employer had to petition him under the 3rd Employment-Based (EB-3) category for professionals, skilled workers and unskilled workers. Especially for persons born in India and China, the waiting times under the EB-3 category can be more than double than those for the EB-2 category.
Anand appeared to fit the description for the EB-2 category, as he had received his bachelor's degree in India and a master's degree in computer engineering in the U.S.  Combined with his work experience, he was well qualified to be an application developer.
Anand's company submitted a PERM application, which was approved by the Department of Labor. However, this is where Anand's case became a bit complicated. Anand's company submitted an I-140 petition to the USCIS under the EB-2 category. Unfortunately, USCIS denied the I-140 on the grounds that the minimum requirements for the desired job did not actually require an individual with an advanced degree, suggesting that the employer should sponsor Anand under the EB-3 category instead.
Attorney Raj Iyer carefully examined the denial and the discrepancy over the job requirements and discovered the source of the problem: ineffective and confusing wording by the USCIS on the I-140 petition.  At the beginning of the form, the USCIS asked the employer for the minimum requirements for the position, including degree and work experience. To be considered for the senior application developer position, the person was required to have either a bachelor's degree and five years of work experience OR a Master's degree and one year of experience. This equivalency was crucial in determining whether or not Anand would qualify under the EB-2 category.
A later question on the I-140 asked if a candidate's previous and equivalent occupation could qualify them, and, if so, how much experience they needed to have in that position.  What Attorney Iyer pointed out as poor wording was that the form did not specify which type of degree was required at this point. The company had answered that they required twelve months of experience in an equivalent position, with the understanding that this was in addition to holding a master's degree. USCIS, on the other hand, assumed this was in addition to holding a bachelor's degree, and concluded that this changed the overall minimum requirements for the position, making it ineligible under the EB-2 category.
Attorney Iyer advised the empoyer to appeal the I-140 denial, arguing that USCIS' conclusion was inconsistent with the labor certification.  Although Anand had only worked for twelve months with his previous company, he had also earned a master's degree, which qualified him under the EB-2 category. Attorney Iyer held that the I-140 did not provide sufficient space for the employer to explain the totality of the requirements for candidates with previous and equivalent work experience, in particular the type of degree the candidate also had to have.
He went on to propose that even if the employer had written sixty months for the time worked in the equivalent position, assuming this was in addition to a bachelor's degree, the USCIS would still have denied the request on the grounds that the employer hadn't required this much experience in the PERM application.
The Administrative Appeals Office of the USCIS approved the appeal. Anand will be eligible for a green card 5 years earlier than he would have been if he needed to start the process over under the EB-3 category and the employer did not lose the services of a great senior application developer.

6. Immigration Trivia Quiz:
Quiz Removed.
7. State Department Visa Bulletin for August 2013
The August 2013 Visa Bulletin contains great news for both spouses and children of permanent residents. As of August 1, the Family 2A category becames current for all countries.
If you have a green card, and your spouse (and/or children) are lawfully present in the U.S., they should file their I-485 packets in August. Even if the category retrogresses later on, they will be able to remain in the U.S. together with you. In 90 days, they will receive their work and travel permits. Your spouse will be able to get a drivers license. Your kids will be able to enroll in school.
Even if the I-130 petition is pending, they can file their I-485s in August. If you have not filed anything for them, file both the I-130s and I-485s in August.
If you were waiting to naturalize before you sponsored them for green cards, or before you got married, wait no longer. Sponsor them in August, or marry your boyfriend or girlfriend in July, and get the paperwork ready to file in August.
And given the Supreme Court's recent decision striking down section 3 of DOMA, remember that the above advice applies to same-sex couples.
If your spouse is abroad or entered the U.S. unlawfully, things are a bit more complex. The time to see your immigration lawyer is now!
Below are the dates for the family-based categories in the August 2013 Visa Bulletin:
FAMILY CATEGORIES
| Categories | Worldwide | China (PRC) | Mexico | Philippines |
| --- | --- | --- | --- | --- |
| 1st | 9-1-06 | 9-1-06 | 9-1-93 | 1-1-01 |
| 2A | Current | Current | Current | Current |
| 2B | 12-1-05 | 12-1-05 | 2-1-94 | 12-22-02 |
| 3rd | 12-8-02 | 12-8-02 | 5-1-93 | 12-1-92 |
| 4th | 6-22-01 | 6-22-01 | 9-22-96 | 1-8-90 |
The big news in employment-based numbers is that India EB-2 advances from 2004 to 2008. If this affects you, be sure to file your I-485 in August.
EMPLOYMENT CATEGORIES
| Categories | Worldwide | China (PRC) | India | Mexico | Philippines |
| --- | --- | --- | --- | --- | --- |
| 1st | Current | Current | Current | Current | Current |
| 2nd | Current | 8-8-08 | 1-1-08 | Current | Current |
| 3rd | 1-1-09 | 1-1-09 | 1-22-03 | 1-1-09 | 10-22-06 |
| Unskilled | 1-1-09 | 3-22-04 | 1-22-03 | 1-1-09 | 10-22-06 |
| 4th | Current | Current | Current | Current | Current |
| Religious | Current | Current | Current | Current | Current |
| 5th | Current | Current | Current | Current | Current |
8. Immigration Government Processing Times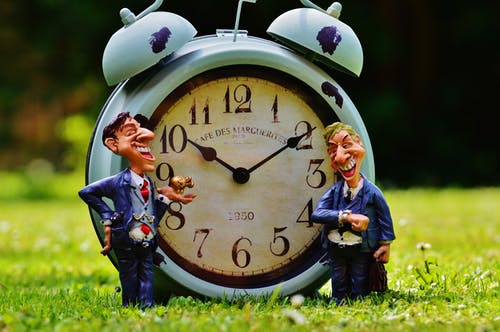 We link to the most recent immigration waiting times for each of the four USCIS Service Centers, the National Benefits Center and the Administrative Appeals Office. We also link to the processing times of all of the 83 USCIS District Offices and Sub-offices. We link to the Labor Department's page entitled "Processing dates for labor certification applications". Finally, we link to the State Department's "Visa Wait Times" page.
9. Ask Mr. Shusterman: Unlawful Deportations of U.S. Citizens
I read an obituary in the Los Angeles Times entitled "He documented 1930s deportations". As an immigration attorney, and a former INS prosecutor, I wondered "What deportations?".
The obituary was about Raymond Rodriguez (1926-2013), a historian from Long Beach, California who died on June 24. When Raymond was 10-years-old, his father, who had immigrated to the United States in 1918, was deported, never to see his family again.
In 1995, he co-authored a book with university professor Francisco Balderrama entitled "Decade of Betrayal" which focuses on the unlawful deportation of over one million persons to Mexico in the 1930s. To my astonishment, it is estimated that 60% of the people deported to Mexico were U.S. citizens. According to the article, this program was an effort to free up jobs for white Americans during the Great Depression. "Americans, reeling from the economic disorientation of the depression, sought a convenient scapegoat. They found it in the Mexican community," as stated in the "Decade of Betrayal".
How could I, as an immigration attorney for almost 40 years be completely ignorant of this? How could hundreds of thousands of U.S. citizens be deported? Aren't we a country of laws where citizens and immigrants alike have certain basic rights?
Nevertheless, it is clear that these unlawful deportations were not figments of Mr. Rodriguez's imagination.
Both the State of California and the Los Angeles County Board of Supervisors, but not our Federal Government, have apologized for their roles in the illegal round-ups of citizens, immigrants and their families at dance halls, markets, hospitals, theaters and parks, loading them onto trains and vans and deporting them to Mexico. These illegal raids and deportations occurred all across the U.S. during the 1930s, not just in Southern California.
Former State Senator Joseph Dunn, a self-described "Irish white guy from Minnesota", who sponsored the 2005 legislation in California that apologized for the illegal deportations states that "it is no exaggeration to say that without the scholarly work by Ray (Rodriguez) and Francisco (Balderrama), no one but a handful of individuals would ever know about the illegal deportations of Mexican Americans in the 1930s".
I plan to buy the book, but in the meantime, I watched two YouTube videos on the subject "Deportations of Mexican Americans in the 1930s" and "A Forgotten Injustice", read an online newspaper story in USA Today entitled"U.S. Urged to Apologize the 1930s Deportations" and a Wikipedia entry entitled "Mexican Repatriation".
One paragraph of the USA Today story is particularly troubling:
""The slogan has gone out over the city (Los Angeles) and is being adhered to — 'Employ no Mexican while a white man is unemployed,' " wrote George Clements, manager of the Los Angeles Chamber of Commerce's agriculture department, in a memo to his boss Arthur Arnoll. He said the Mexicans' legal status was not a factor: "It is a question of pigment, not a question of citizenship or right." "
The Wikipedia entry goes into considerable detail about what happened and states that these events are not widely covered in American history textbooks. Of particular interest to me is the following:
"Most people were unconstitutionally denied their legal rights of Due Process and Equal Protection under the Fourth and Fourteenth Amendment. Any presence of the law was absent whilst hundreds of thousands of people were interrogated and detained by authorities. When it came to federal deportation proceedings, undocumented immigrants, once apprehended, had two options. They could either ask for a hearing or "voluntarily" return back to their native country. The benefit to asking for a hearing was the potential to persuade the immigration officer that if they were returned to their home country they would be placed in a life threatening situation (which was the case for those who had fled the war or were escaping religious persecution) and would be able to stay under the current immigration law as refugees, but if they lost the hearing, they would be barred from ever returning to the United States legally again. Although requesting a hearing was a possibility, immigration officers rarely informed undocumented immigrants of their rights, and the hearings were "official but informal," in that immigration inspectors "acted as interpreter, accuser, judge, and jury" (Balderrama 67). Moreover, the deportee was seldom represented by a lawyer, a privilege that could only be granted at the discretion of the immigration officer (Balderrama). The second option, which was to voluntarily deport themselves from the US, would allow these individuals to reenter the US legally at a later date because "no arrest warrant was issued and no legal record or judicial transcript of the incident was kept" (Balderrama 79). However, many were being misled and enticed to leave the country by county officials who told Mexicans if they left now they would be able to return later."
This is indeed a sad and shameful chapter of our history, one that deserves to be known and understood by all Americans so that such events will not be repeated now nor in the future.

10. Winner of our July 2013 Immigration Trivia Quiz!
Quiz Removed.
Carl Shusterman
Certified Specialist in Immigration Law, State Bar of California, Former Immigration and Naturalization Service (INS) Attorney (1976-82), Served as Member of AILA Board of Governors (1988-97)
Law Offices of Carl Shusterman, 600 Wilshire Blvd., Suite 1550, Los Angeles, CA 90017, Phone: (213) 623-4592 x0, Fax: (213) 623-3720
"Whether this bill passes or not, this country is heading toward a multiethnic future. Republicans can either shape that future in a conservative direction or, as I've tried to argue, they can become the receding roar of a white America that is never coming back."
– David Brooks
Newspaper Columnist
Newsletter US Immigration Update August 2013 – Quick Links
About Us
Back Issues of Our Newsletter
Citizenship
Client Testimonials
Forms Download
Green Cards
Job Search
PERM
Processing Times
Schedule a Legal Consultation
Subscribe to Our Newsletter
Success Stories
Temporary Visas
Visa Bulletin
August 4, 2013
Disclaimer: This newsletter is not intended to establish an attorney-client relationship. All information contained in this newsletter is generalized. Any reliance on information contained herein is taken at your own risk.