Volume Twelve, Number Four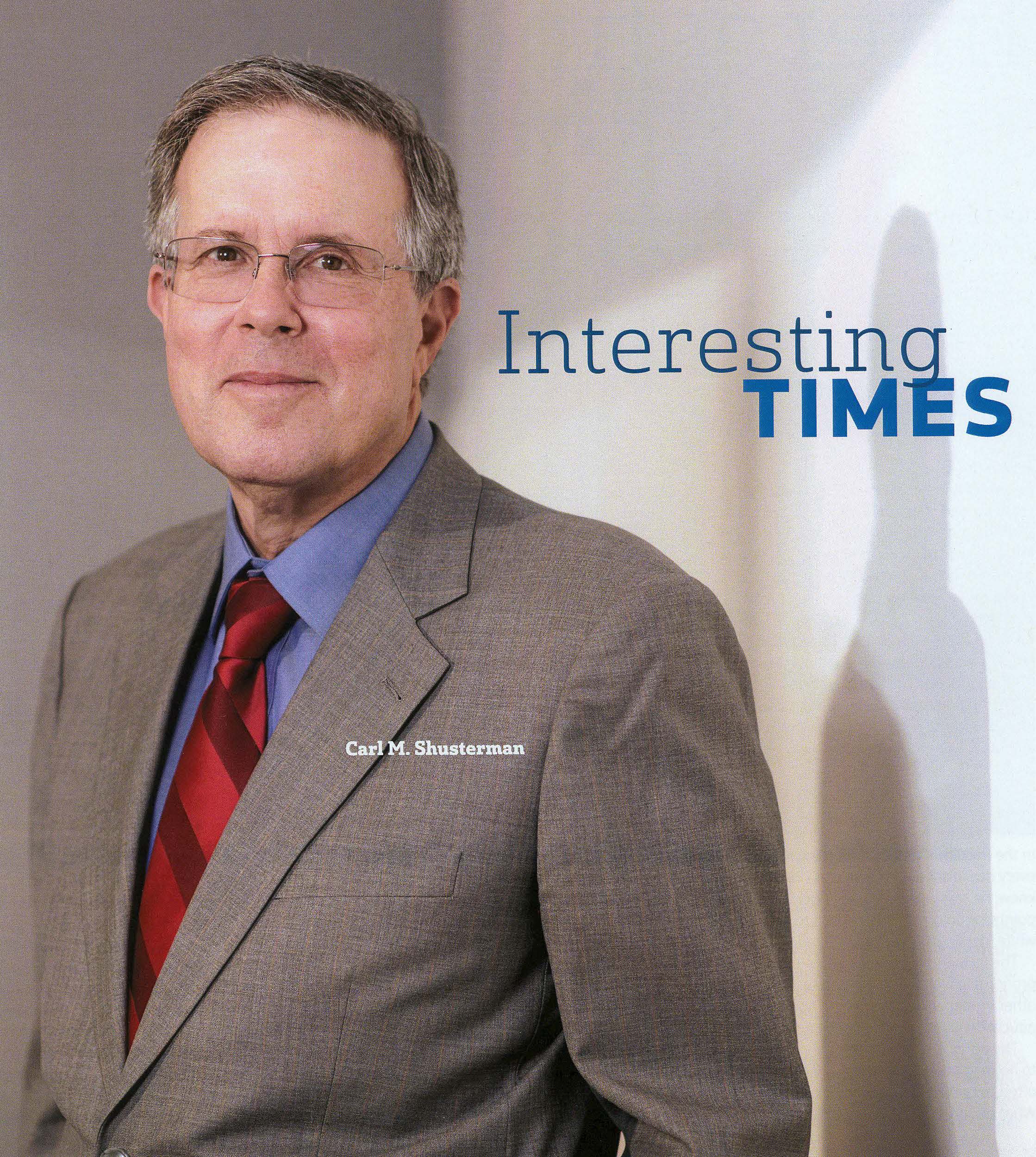 SHUSTERMAN'S IMMIGRATION UPDATE is the Web's most popular e-mail newsletter regarding U.S. immigration laws and procedures with over 40,000 subscribers located in more than 150 countries. It is written by a former INS Trial Attorney (1976-82) with over 30 years of experience practicing immigration law.
Published by the Law Offices of Carl Shusterman, 600 Wilshire Blvd, Suite 1550, Los Angeles, California, 90017. Phone: (213) 623-4592 x0.
Subscribe to our E-Mail Newsletter, join the conversation on our Immigration Facebook Page, follow our Blog Posts and subscribe to our "How-To" Immigration Videos.
Client Reviews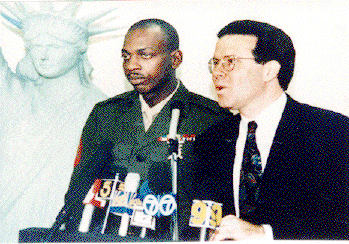 Know Their Job Well And Perform It Flawlessly
"Don't do the mistake we did and try to save few bucks going with nonprofessionals and sole practitioners! It will end up not only costing you much more in the long run, but also putting your status in jeopardy which can have a priceless impact. It is one of the most important steps in your life."
- Sgt. Danny Lightfoot, Los Angeles, California
Read More Reviews
Zoom Consultations Available!
Newsletter US Immigration Update May 2007
TABLE OF CONTENTS:
NEWS FLASHES:
Career Opportunities – Our law firm is seeking the services of a paralegal experienced in employment-based immigration.
Citizen's Almanac – On April 17, the U.S. Citizenship and Immigration Services (USCIS), released The Citizen's Almanac, a publication specifically developed for new citizens. The Citizen's Almanac is a collection of America's most cherished symbols of freedom and liberty. The Almanac links our newest citizens with the rich civic history we all share as Americans. In an effort to enhance the naturalization process for the more than 700,000 new citizens the United States welcomes each year, USCIS will distribute The Citizen's Almanac at all naturalization ceremonies. We link to the "The Citizen's Almanac" from our "Citizenship" page at https://www.shusterman.com/uscitizenship/#2
NOIDs/RFEs – No longer will petitioners and applicants who receive Notices of Intent to Deny (NOIDs) or Requests for Evidence (RFEs) automatically get 30 or 84 days to respond to the CIS. A new regulation gives the government the "flexibility" to demand responses within a shorter period of time. The new rule will take effect on June 16.
O/P Petitions – On April 16, the CIS issued new regulations to permit employers to petition persons in "O" (Extraordinary Ability) and "P" (Performers and Athletes) up to one year in advance: "This final rule amends Department of Homeland Security regulations to permit petitioners to file O and P nonimmigrant petitions up to one year prior to the petitioner's need for the alien's services. This amendment will enable petitioners who are aware of their need for the services of an O or P nonimmigrant well in advance of a scheduled event, competition, or performance to file their petitions under normal processing procedures."
PERM Statistics – The Department of Labor released statistics regarding the PERM program from March 28, 2005 to March 2, 2007. During this time period, over 180,000 PERM applications were received, and 75% of the applications were approved. The statistics break down PERM applications by the nationality of the worker, the most common types of employment, etc. We link to the report from our "Department of Labor: Immigration Resources" page at https://www.shusterman.com/departmentoflaborusimmigration.html#3A
1. Immigration Reform: Family-Based vs. Employment-Based?
For over 40 years, we have had a family-based system where citizens could apply for their spouses, parents, sons and daughters and brothers and sisters. Less than 10% of immigrants qualify through their jobs. Their employers are required to prove that they are not displacing U.S. workers.
Each of the proposals listed above would make employment-based immigration the main component of our laws. The Senate and House bills would greatly expand the employment-based system by lifting the yearly quota from 140,000 to 500,000 to 1,000,000.
At the same time, under the existing law, over 3.5 million relatives of U.S. citizens and permanent residents have been waiting for five to over 20 years to obtain green cards through their relatives.
The President's plan would go further than the Senate and House bills, and increase employment-based immigration at the expense of family-based immigration. No longer would U.S. citizens be able to apply for their siblings and adult sons and daughters to come to the U.S.
Supporters of the President's proposal like Senator Jeff Sessions (R- ALA) says that without dramatically increasing immigration based on employment, the U.S. will be at a competitive disadvantage worldwide. Critics like Angela Kelley of the National Immigration Forum, say that family-based immigration should remain the cornerstone of our system.
Almost everyone agrees that we will either have a new immigration law in place before August or the issue won't be debated again until 2009.
The question is: Can our immigration system increase the percentage of employment-based immigrants without leaving family-based immigrants out in the cold?
The Senate has set aside the last two weeks in May to discuss Comprehensive Immigration Reform.
We say, "Let the debate begin!"
2. H-1B Cap Reached on First Filing Day: What Now?
Recently, the New York Times published an article which cited Labor Department statistics showing, ten large companies which specialize in outsourcing technology work to India requested over 100,000 H-1B visas in 2006.
These companies probably played a large part in this year's "H-1B Debacle". On April 2 and 3, the first two days that the CIS accepted filings of H-1B petitions, the agency received more than 120,000 petitions, far above the 65,000 and the 20,000 caps combined (although the 20,000 cap was not reached until later in the month).
The result was that H-1B "winners" were chosen by random selection (as opposed to intelligent design ;-). Within a week, Senator Cornyn (R-TX) reintroduced the SKIL Act (S.1083) and Senator Hagel (R-NE) introduced "The High-Tech Worker Relief Act of 2007" (S.1092). Both bills would significantly raise the H-1B numerical cap and exempt additional workers from the cap.
Other senators have introduced bills designed to restrict the ability of "job shops" to petition for both H-1B and L-1 visas. In this category is Senator Durbin's (D-IL) "H-1B and L-1 Visa Fraud and Abuse Prevention Act of 2007" (S.1035).
We link to the complete text of each of these bills from our "Immigration Legislation" page.
Lost in all this attention to high-tech workers and their employers is the important fact that H-1B visas are not just for IT workers but also for medical professionals (physicians, therapists, pharmacists, etc.) and for school teachers, researchers, scientists, business professionals, etc.
Legislators, prior to introducing bills to restrict the number of H-1B visas should do a little homework on the U.S. labor market. How many vacancies are there for teachers in inner-city schools? What will be the fate of families living in the 20-30% of the U.S. which the Department of Health and Human Services has designated as medically underserved if they are deprived of access to medical care due to an arbitrary numerical cap on H-1B visas imposed by Congress?
From 1952 to 1990, the number of "H-1" (as they were called then) visas was not limited by a quota. I don't remember hearing a lot of complaints about how the system was working. Maybe a return to a market-based system should be considered.
If Congress is determined to impose a quota on H-1B visas for U.S. employers, labor needs and market forces should be considered, and the quota should be flexible.
For more information about H-1B visas, see our "H-1B Page" at https://www.shusterman.com/h1bvisaguide.html
3. Physicians: Many Ways to Cope with the H-1B Debacle
Prior to 1991, physicians were barred from obtaining H-1B status. Today, an increasing number of foreign-born physicians use H-1B visas to complete their medical residencies and fellowships.
By using an H-1B visa, they are not subject to the two-year home residency requirement which is imposed on medical residents and fellows who use J visas.
Is there a downside to using an H-1B visa? Some foreign-born physicians find out that they cannot complete both a residency and a fellowship within the six-month duration of their H-1B status, but otherwise there are few problems.
At least there were few problems until this year when the H-1B cap was exceeded on the first day of filing.
The problem this year is that H-1B physicians who are finishing their residencies and fellowship this summer at "H-1B cap-exempt" university (and university-affiliated) hospitals may not be permitted to work in "H-1B cap-subject" practices after completing their training.
Fortunately, these physicians should not be in a hurry to purchase a plane ticket back to their countries. They have a number of options to remain in the U.S.:
Unless they have exhausted the six-year duration of their H-1B status, they may continue to work in H-1B status at cap-exempt jobs. This may take the form of continuing to work for their present employers (or for another cap-exempt employer) as fellows, attending physicians, researchers, etc. They may also work for other cap-exempt employers including universities (or university-affiliated or university-related entities), government research organizations or non-profit research organizations. Finally, they may work for cap-subject employers as long as they perform their job duties

at

a cap-exempt location (e.g., an internist who works for a private company as a hospitalist at a university hospital).
Physicians who are about to exhaust their six years in H-1B status also have legal methods to remain in the U.S. For example, if a physician is about to complete his medical fellowship, he may choose to work in a medically-underserved area. Since worldwide EB-2 is current for May 2007, he may self-petition for a National Interest Waiver (NIW) and simultaneously submit applications for adjustment of status, for a work permit and a travel document. Within 90 days, he may begin working, not on an H-1B, but using an Employment Authorization Document (EAD). In response to our legal victory in the case of

Schneider v. Chertoff

, the CIS issued a memo on January 23, 2007 graciously extending the right to obtain permanent residence through an NIW to physicians who are specialists.
What if the physician in the above example is born in a country where the EB-2 category is not current (i.e., China or India)? The physician may promise to form a practice, or may obtain a job offer, in an underserved area, and immediately self-petition for an NIW using premium processing. Once this petition is approved in 15 days or less, the physician may apply for a three-year extension of his or her H-1B status under section 104(c) of AC-21 on the ground that he cannot apply for adjustment of status due to per-country ceilings. Under this scenario, he must use his H-1B status to work for cap-exempt petitioners. Under CIS' January 23rd memo, the physician must explain that he can not start a practice or work for cap-subject employer in an underserved area until he is permitted to obtain a cap-subject H-1B or an EAD.
Of course, there are many other ways to avoid the harsh consequences of this year's H-1B debacle, both for physicians and for other professionals (e.g., O-1 status, E-3 status, TN status, using the Free Trade Agreements with Chile and Singapore, etc.), but we hope that the information that we have listed above will be of assistance to physicians who were not fortunate enough to have their cap-subject H-1B petitions approved this year.
All of this may be great news for medically-underserved areas which have seen their supply of physicians dwindle as more and more foreign-born physicians opt to do their training using H-1B rather than J visas.
We link to the complete text of AC-21 at https://www.shusterman.com/h1bvisaguide.html#1
We link to the CIS' January 23rd memo implementing our victory in Schneider v. Chertoff at https://www.shusterman.com/physiciansusimmigration.html#3
4. Success Story: Winning an Appeal Before the AAO
When Mr. A's appeal of his intracompany transfer L-1 visa petition had been pending for almost a year without resolution, he sought our services.
Mr. A was the president and general manager of a foreign corporation based in Argentina. This corporation established a New York-based subsidiary, and Mr. A was scheduled to come to the United States to help the New York company begin its operations.
To this end, the corporation submitted an I-129 petition to classify Mr. A as an "intracompany transferee" under Section 101(a)(15)(L) of the Immigration and Nationality Act (INA).
5. Immigration Trivia Quiz:
Quiz Removed.
6. Immigrants' List: Promoting Immigration Reform
By Drew Seman, Executive Director, Immigrants' List
For too long, anti-immigrant groups have been allowed to control the political debate. While on principle most members of Congress support comprehensive immigration reform, the fear of being attacked as "pro-amnesty" or for "giving social security benefits to illegal aliens" has prevented the passage of the meaningful immigration reform America needs.
Last fall, television screens were once again ablaze with political ads attacking pro-reform candidates. From the Minuteman Project to FAIR, there was no shortage of anti- immigrant groups fighting reform. But for the candidates who desired reform, there never seemed to be a pro-immigration force fighting for them.
In October of 2006, a group of immigration attorneys led by Ira Kurzban, Michael Maggio, Denyse Sabagh & Ted Ruthizer decided that enough was enough. They created a new political action committee called Immigrants' List to fight back. Last year, Immigrants' List raised $120,000 to support pro-immigration candidates in competitive districts.
Immigrants' List is currently in the process of selecting candidates to support for the 2008 elections. Candidates are selected based not only on their willingness to vote for reform, but also on their willingness to be a leader in the immigration debate.
Immigrants' List also works to defeat candidates who support the anti-immigrant agenda. Until now, they have been allowed to attack pro-reform candidates without fear of repercussion. Their campaign tactics of fear and misinformation have no place in a society built on freedom and justice.
In order to create the broad grassroots organization necessary to build a pro-immigration Congress, Immigrants' List has launched a new website www.immigrantslist.org
Visitors can use the site to contribute blog, spread the word, share their story, write a letter to their representatives, and stay up to date with current news & legislation.
With Immigrants' List, we can change the conversation in Washington and make immigration reform something members of Congress are proud to support regardless of political party. Immigration reform is not a political issue; it is a human issue. It is about uniting families, making a better future for our children, and building the just & fair society our forefathers envisioned. Let's begin together.
Editor's Note: With a number of pro-immigration bills hanging in the balance in Congress, immigrants and their attorneys have a unique opportunity to influence the debate. If all 10,000 immigration attorneys in the U.S. contributed just $100 to Immigrants' List, the total would be $1 million. Our law firm fund has put our money where our mouth is by contributing $7,500 to Immigrants' List since October 2006, and raising another $10,000 from our colleagues and our readers.
7. Ask Mr. Shusterman: How to Avoid the H-1B Cap Trap
With the 65,000 H-1B cap reached at the beginning of April, and 20,000 H-1B cap for those with advance degrees from U.S. universities about to be reached, are their any alternatives for those caught in the "cap trap"?
Yes, there are a lot of ways to remain and work in the U.S. for those who take the time to examine the possibilities:
Are you exempt from the H-1B caps? The answer is yes if you work "for" or "at" (1) an institution of higher education or a related or affiliated non-profit entity; (2) a non-profit research organization; or (3) a government research organization. See https://www.shusterman.com/h1bvisaguide.htmlPersons who are extending their H-1B status, changing employers or recapturing any H-1B time spent outside the U.S. are also exempt from the numerical caps. So are physicians with J waivers.While some H-1B workers are subject to the law's six-year maximum duration, persons who had/have a labor certification, a PERM application or an immigrant visa petition which was pending in excess of one year may extend their H-1B status beyond the general six year limit. The same is true of persons who cannot adjust their status solely due to per-country quotas. See https://www.shusterman.com/ac21frequentlyaskedquestions.html
What is your country of citizenship? If you are a citizen of Canada or Mexico, think "Trade NAFTA" or "TN". If you engage in any of the 63 listed occupations, you may be eligible to work in the U.S. in TN status, and there is no cap on TNs! See

https://www.shusterman.com/tn-vsa.html (Link no longer operational.)

If you are a citizen of Chile or Singapore, the U.S. has Free Trade Agreements with both of these countries, and there are plenty of H-1B1 visas remaining. See https://www.shusterman.com/freetradeagreements.

Finally, if you are an Australian citizen, think E-3, the Aussie equivalent of an H-1B.

Are you eligible for another type of temporary work visa? Some potential H-1B's may also be eligible for other types of temporary visas including E-1, E-2, J-1, L-1A, L-1B, O-1 or even R or Q status. You may also be eligible for a "B-1 in lieu of H-1B visa". For more information, see https://www.shusterman.com/temporaryvisas/
Can you qualify for an EAD? Consider the fact that the employment-based first-preference (EB-1) category is "current". So is the EB-2 category (unless you were born in India or mainland China).EB-1s are exempt from the PERM and labor certification requirements. If you are eligible under EB-1, submit your I-140, I-485 and I-765 simultaneously. You will obtain a work permit (EAD) within 90 days.Some EB-2s are also exempt from PERM or labor certification. This is true if you are qualified for a National Interest Waiver. To see if you are eligible for EB-1 or EB-2, see  https://www.shusterman.com/greencards/#3
You may also be able to adjust your status based on a bona fide marriage to a U.S. citizen, an approved EB-5 investor petition or if you are one of the 50,000 winners of the diversity visa lottery program. See https://www.shusterman.com/greencards/
Do you have immigration questions? Send them to my assistant, Sonya Canton.
Each month we will choose one question to answer in our newsletter. To be considered, questions should be general in nature, and should be short and to the point (no more than 20-30 words).
If your question is neither short nor general, please schedule a 30-minute legal consultation with me at https://www.shusterman.com/schedule-immigration-consultation/
8. Immigration Government Processing Times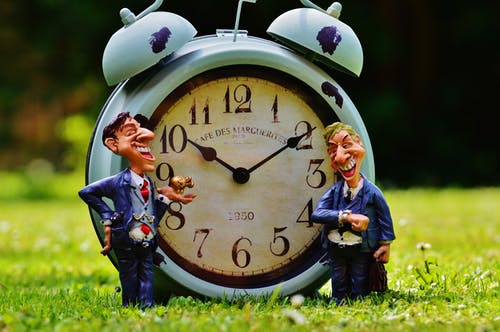 We link to the most recent immigration waiting times for each of the four USCIS Service Centers, the National Benefits Center and the Administrative Appeals Office. We also link to the processing times of all of the 83 USCIS District Offices and Sub-offices. We link to the Labor Department's page entitled "Processing dates for labor certification applications". Finally, we link to the State Department's "Visa Wait Times" page.
9. Chat Transcripts, Audios, Videos and WebCasts
Deleted
10. Winner of our April 2007 Immigration Trivia Quiz
Quiz Removed.
Carl Shusterman
Certified Specialist in Immigration Law, State Bar of California
Former U.S. Immigration & Naturalization Service Trial Attorney (1976-82)
Board of Governors, American Immigration Lawyers Association (1988-97)
Phone: (213) 623-4592 Fax: (213) 623-3720
Law Offices of Carl Shusterman, 600 Wilshire Blvd., Suite 1550
Los Angeles, California 90017
"America is open to receive not only the opulent and respectable stranger, but the oppressed and persecuted of all nations and religions; who we shall welcome to participate in all of our rights and privileges."
– George Washington
Newsletter US Immigration Update May 2007 – Quick Links
About Us
Back Issues of Our Newsletter
Citizenship
Client Testimonials
Forms Download
Green Cards
Job Search
PERM
Processing Times
Schedule a Legal Consultation
Subscribe to Our Newsletter
Success Stories
Temporary Visas
Visa Bulletin
Disclaimer: This newsletter is not intended to establish an attorney-client relationship. All information contained in this newsletter is generalized. Any reliance on information contained herein is taken at your own risk.
May 1, 2007