Volume Eighteen, Number Eleven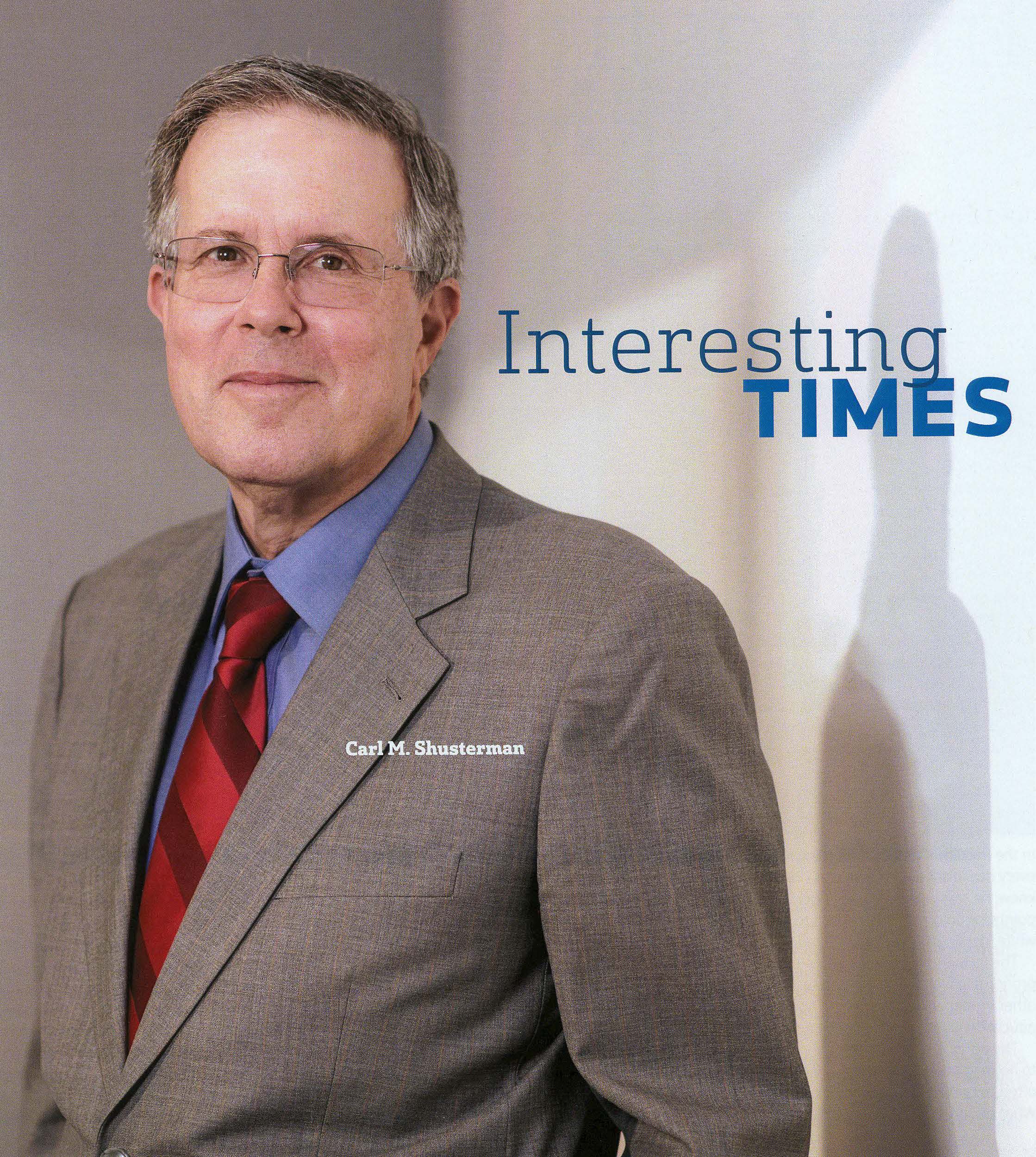 SHUSTERMAN'S IMMIGRATION UPDATE is the Web's most popular e-mail newsletter regarding U.S. immigration laws and procedures with over 40,000 subscribers located in more than 150 countries. It is written by a former INS Trial Attorney (1976-82) with over 35 years of experience practicing immigration law.
Published by the Law Offices of Carl Shusterman, 600 Wilshire Blvd, Suite 1550, Los Angeles, California, 90017. Phone: (213) 623-4592 xO.
Subscribe to our  E-Mail Newsletter, join the conversation on our Immigration Facebook Page, follow our Blog Posts and subscribe to our "How-To" Immigration Videos.
Client Reviews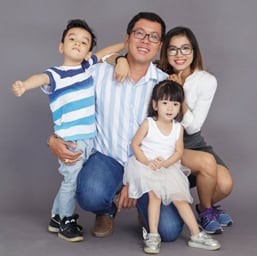 Professional and Knowledgeable Law Firm
"I've had a decade of experience with Mr. Shusterman's law firm. I used them for my immigration needs from H1 to citizenship. It is safe to say this is one of the most competent, professional and knowledgeable law firms. If there is a firm that can handle any possible immigration case routine or otherwise; then this is it."
- D. Chen, Phoenix, Arizona
Read More Reviews
Zoom Consultations Available!
Newsletter US Immigration Update November 2013
TABLE OF CONTENTS:
1. Does the House Have the Will to Pass a CIR Bill?
2. Immigration: While Washington Waffles, California Acts!
3. Shusterman's Upcoming Immigration Law Seminars
4. Green Cards Through Employment
5. Success Story: Obtaining an E-2 Treaty Investor's Visa
6. Trivia Quiz: Immigrants Recognized for Contributions to Science
7. State Department Visa Bulletin for November 2013
8. Immigration Government Processing Times
9. ICE's Bed Mandate: Who Benefits?
10. Winner of Our October 2013 Trivia Quiz!
NEWS FLASHES
Carl Shusterman Recertified as a Legal Specialist in Immigration and Nationality Law – Imagine if you needed immediate heart surgery, but you did not know whether your doctor was a cardiac surgeon or a dermatologist!   Any attorney can call himself a specialist in immigration law whether is it is true or not. To remedy this, 4 states (Texas, North Carolina, Florida and California) put attorneys through rigorous testing to ensure that they are experts in a particular legal field. Only after fulfilling such requirements can an attorney be considered a Certified Specialist. I am proud to have been a Certified Specialist in Immigration Law for the past 25+ years.  Earlier this month, I was recertified as a Legal Specialist in Immigration and Nationality Law for another five years.
CSPA Brief Filed with U.S. Supreme Court – Yesterday, on October 28, we filed our legal brief in Mayorkas v. DeOsorio, the nationwide class action lawsuit regarding the Child Status Protection Act (CSPA) with the Supreme Court of the United States.  As soon as the brief appears online, we will link to it from the Breaking News section of our homepage.  Attorney Amy Prokop and I will be flying to Washington, D.C. for the Oral Arguments which are scheduled to take place on December 10.
DHS Report on L-1 Program Shortcomings – The Department of Homeland Security's Office of Inspector General (OIG) published a report on the L-1 intracompany transferee program highlighting the flaws within the program and providing possible solutions. In order to improve the efficiency and security of the program, the OIG suggests further coordination between USCIS and the Department of State, along with the clarification of fees to be paid and the definition of specialized knowledge.
Diversity Visa Lottery Registration Ends November 2 – Each year, 50,000 lucky persons obtain lawful permanent residence in the U.S. through the Diversity Visa (DV) lottery. To apply, you must have either 1) a high school education or its equivalent or 2) two years of work experience within the past five years in a field requiring at least two years of training. Registration for the Fiscal Year 2015 program will close at noon (EDT) on November 2. To register, submit an online form and digital photo to the DV lottery website.
EB-2 Retrogression for India in December – In the December 2013 Visa Bulletin, the EB-2 priority date for India is expected to retrogress to a date between the end of 2004 and the beginning of 2005. Retrogression in this category is expected to continue until next May or June.
EOIR Update on Filings Affected by Shutdown – EOIR has announced that non-detained cases with filing that were due during the government shutdown will be considered timely filed if submitted to the appropriate court by November 8. Filings due to the BIA during October will still be accepted if the agency receives the filing by November 1 due to the shutdown and EOIR's new filing zip code. OCAHO granted all requests for extension of time and temporary stay of proceedings made during the shutdown and will decide all further requests on a case-to-case basis.
E-Verify Reopens – Following the reopening of the government after the shut-down, the USCIS published guidance giving E-Verify employers until November 5 to initiate E-Verify cases for employees hired, or otherwise affected, during the shutdown.
ICE Releases Parental Interests Directive FAQ – In August, ICE introduced the Parental Interests Directive, meant to help ICE keep track of cases in which parents or legal guardians of minor children in the U.S> are detained. To provide individuals with more information on this directive, such as which cases are covered and how to contact ICE, the agency has created a helpful FAQ page.
Immigration "How-To" Videos – Our 50+ "How-To" Immigration Videos has been viewed over 520,000 times. Subjects include the comprehensive immigration reform (CIR) bill, how to obtain a green card, become a U.S. citizen, win your case in immigration court and how to select an immigration attorney. Our video Green Cards through Marriage  has been viewed over 180,000 times. We encourage you to take advantage of this free resource.
President Signs Bill to Extend Special Immigration Status to Certain Iraqis – On October 4, President Obama signed into law H.R. 3233, a bill that grants special immigration status to Iraqis who have aided US forces. The original bill allowing Iraqis to apply for this status expired last week, but passage of H.R. 3233 extends the time of application until the end of 2013. It allows for 2,000 more Iraqis to be approved for the status in addition to all applicants who were pending as of September 30.
President Nominates Jeh Johnson to be DHS Secretary – President Obama has nominated Jeh Johnson to replace Janet Napolitano as Secretary of the Department of Homeland Security (DHS). While Johnson does not have much experience in immigration, he is highly qualified as a National Security expert and is expected to advance the White House's objectives.
USCIS and the SEC Combat Immigrant Investor Fraud – USCIS and the U.S. Securities and Exchange Commission's (SEC) Office of Investor Education and Advocacy have issued an alert to warn of fraudulent investment scams targeting foreign nationals who seek to become permanent lawful U.S. residents through the EB-5 program. The agencies have advised potential investors to take precautionary steps and to conduct thorough research to avoid investing in fraudulent securities offerings.
USCIS Interim Memo on Eligibility for 17-Month Extension of STEM OPT – On October 6, USCIS released an interim memo stating that F-1 students engaged in post-completion OPT enrolled in STEM degree programs who have not yet completed their thesis are still eligible for the 17-month STEM extension.
1. Does the House Have the Will to Pass a CIR Bill?
Last Thursday, President Obama urged Congress to pass a Comprehensive Immigration Reform (CIR) bill.  He implored Congress to act, stating: "So this isn't just the right thing to do; it's the smart thing to do. Securing our borders, modernizing our legal immigration system, providing a pathway to earned legalized citizenship, growing our economy, strengthening our middle class, reducing our deficits — that's what commonsense immigration reform will do."
The Senate passed such a bill last June, with a 68-vote bipartisan majority.  However, so far, the House Judiciary Committee has only passed a number of single-issue immigration bills, none of which addresses the problem of the 11 million undocumented persons in the U.S.
On the positive side, a coalition of Democrats recently introduced a CIR bill (H.R.15) in the House, and last week, Representative Jeff Denham (R-CA) became the first Republican to support H.R.15. Congressman Denham told reporters: "I want to fix it, I want to fix it once for my generation, for my children's generation and a pathway to earned citizenship must be included in immigration reform legislation." 
It is rumored that other GOP Members of Congress like Darrell Issa (R-CA) and Mario Diaz-Balart (R-FL) are working on legislation to legalize the 11 million.  House Judiciary Chairman Bob Goodlatte (R-VI) may also be on the verge of introducing a bill which would legalize the 11 million, but would only provide a Pathway to Citizenship for Dreamers.
However, Senator Marco Rubio (R-FL) who supported the Senate CIR bill and who is a Tea Party contender for the Presidential nomination in 2016, is backing away from his support of CIR.  Earlier this week, a Rubio spokesman told the press: "At this point, the most realistic way to make progress on immigration would be through a series of individual bills…Any effort to use a limited bill as a ruse to trigger a conference that would then produce a comprehensive bill would be counterproductive. Furthermore, any such effort would fail, because any single senator can and will block conference unless such conference is specifically instructed to limit the conference to only the issue dealt with in the underlying bill." 
Starting today, prominent business groups like the U.S. Chamber of Commerce and Evangelical groups will conduct a vigorous lobbying campaign to urge GOP House Members to support CIR.  A coalition of Republican leaders in business and agriculture will meet with GOP House Members this week
House Speaker John Boehner (R-OH) has expressed his support of immigration reform, but favors piecemeal legalization rather a CIR bill.
The next few weeks will let us know whether immigration reform has a chance to become law in 2013.
We will follow this issue on a daily basis on our Facebook, Twitter and Google Plus pages.

2. Immigration: While Washington Waffles, California Acts!
In October, California Governor Jerry Brown signed 9 immigration bills into law. This stands in marked contrast to the U.S. House of Representatives which has yet to pass a Comprehensive Immigration Reform bill since the Senate passed one on a bipartisan basis last June.
One bill that Governor Brown signed will allow undocumented immigrants to apply for drivers licenses. This legislation was strongly supported by the law enforcement community. At present, many of the undocumented fear that if they are involved in a traffic accident or if they are pulled over for a moving violation, they will be turned over to ICE and deported. Starting on January 1, 2015, they will be able to apply for Drivers Licenses. Law enforcement officials predict the number of hit and run accidents will decline, and that more of the undocumented will be able to purchase insurance.
Governor Brown stated: "When a million people without their documents drive legally and with respect in the state of California, the rest of this country will have to stand up and take notice. No longer are undocumented people in the shadows."
It should be noted that the new driver licenses will contain markings indicating that the holder is undocumented. Thus, they cannot be used to qualify for governmental benefits. However, undocumented drivers will no longer have to worry about their cars being impounded or being turned over to ICE for minor traffic offenses.
A number of other states have also enacted similar law this year.
In addition, Governor Brown signed the Trust Act which prohibits local enforcement officials from turning people arrested for minor violations over to the Federal Government for deportation. Many states have balked at the so-called Secure Communities program which is supposed to allow ICE to place immigration holds on those convicted of serious offenses.
Unfortunately, many persons charged with minor offenses have been turned over to ICE and deported, even though the charges against them were dropped. Interestingly enough, former DHS Security Janet Napolitano urged the Governor to sign this legislation.
It is time to recognize that most of the people that we call the "undocumented" are good people who have come to the United States to find work and support their families. Most of our agricultural industry as well as our hotels, restaurants and many other businesses would close down immediately if the government suddenly deported all of those lacking the proper paperwork. The current administration has deported more people during the past 5 years than were deported in the previous 50 years, but an enforcement-only approach will not solve the problem.
Throughout most of U.S. history, there were no quotas of the number of people who could immigrate to our country. These days, the number of people on waiting lists to legalize their status number in the millions, and many of them live and work in the U.S.
I am a former INS prosecutor, and am certainly not an advocate of "open borders", but the present situation calls for immediate action. Deport those who are security risks or have serious criminal records. Let the rest pay fines, file income tax returns, learn English and wait in line for green cards. Provide a pathway to citizenship. It's time to be realistic and I am proud that California is leading the way.
As Governor Brown stated when he signed the new drivers license bill into law, "Hopefully, it will send a message to Washington that immigration reform is long past due."
3. Shusterman's Upcoming Immigration Law Seminars
AMN Healthcare Healthcare Workforce Summit
Gaylord Texan
Grapevine, Texas
November 7-8, 2013
Topic: "International Clinicians and Physicians"
Pincus Professional Education
Continuing Legal Education (CLE)
Los Angeles Athletic Club
Los Angeles, California
November 14, 2013
Topic: "Immigration 101"
4. Green Cards Through Employment
There are many ways to apply for lawful permanent residence, including being sponsored for regular full-time employment in the U.S. Once the employer has obtained a PERM approval for a foreign-born employee, they will need to submit an I-140 Immigrant Petition on behalf of the worker. Once the petition is approved, and the priority date is current, the worker may apply for permanent residence
I-140 Immigrant Petition
After the PERM application has been approved by the U.S. Department of Labor (DOL), the petitioning employer must file a form I-140 petition with the USCIS within 180 days.  In support of the I-140, the employer must provide evidence of ability to pay the employee at the stated rate of pay. For companies with less than 100 employees, evidence of financial ability may include a current corporate tax return or an audited financial statement.  If the company employs 100 employees or more,  a letter from the Chief Financial Officer will suffice.
In addition, the worker on whose behalf the I-140 is filed must provide evidence that he meets the minimum requirements stated on the PERM application at the time of hire by the sponsoring employer. Such evidence may include his academic credentials and verification of his previous employment. Information concerning the employee's dependent family members needs to be included in this petition.
If the employment is terminated prior to the approval of the I-140, the worker is not permitted to apply for permanent resident status on the basis of the approved PERM application.
Please note that at the time that the I-140 is filed, the worker should decide whether he or she wishes to adjust his status in the U.S. or consular process abroad (See below).  Most workers choose to adjust status as this decreases the chances of having to remain outside the country longer than necessary, as the result of any processing delays at the U.S. Consulate abroad.
Adjustment of Status OR Consular Processing
A) Adjustment of Status, Form I-485
Form I-485 is an application to adjust status from non-immigrant status (e.g., H-1B) to permanent resident status while the worker and his family remain in the U.S.  The worker and qualifying immediate family members (spouse and unmarried minor children) may apply for an employment authorization document (EAD) and an advance parole travel document while their I-485 applications are pending with the USCIS. Individuals with nonimmigrant visas other than H-1B/H-4 or L-1/L-2 should always obtain advance parole before traveling abroad during the period that the I-485 is pending.
The EAD card which indicates that the person has been granted advance parole is typically valid for one year. If the adjustment of status application is not approved within the one-year period, the employee and his family members may apply for extensions of their EADs and advance paroles.
Should the worker change jobs after the approval of the I-140 and while the I-485 is pending, the worker may be able to continue the permanent resident process if his new job is in the same or a similar occupation. However, this is only possible if the I-485 has been pending for 180 days or longer.  This is generally referred to as the 180-day portability rule.
Please note that if there are immigrant visa numbers available (based on the State Department's Visa Bulletin and according to the worker's employment-based preference classification and his country of chargeability), the worker may file his I-485 application concurrently with the employer's I-140 immigrant visa petition.
While it is difficult to predict how long it will take the USCIS to decide on an I-485 application, if visa numbers remain available, the waiting time usually takes from 4 to 8 months.
B) Consular Processing
If the petitioning employer indicates on the I-140 that the worker will  apply for his immigrant visa at a U.S. Consulate, the approved I-140 petition will be forwarded to the National Visa Center. Upon submission of the filing fee and the necessary documents (Packet 3), an interview will be scheduled for the worker and accompanying family members. They must appear at a U.S. Consulate and be interviewed after completing their medical examinations. If their applications for permanent resident status are approved, they will be issued permanent resident (I-551) stamps in their passports when they are admitted to the U.S.
We recommend that the employee and his family members continue to maintain valid nonimmigrant status during their stay in the U.S. prior to being granted lawful permanent residence.

5. Success Story: Obtaining an E-2 Treaty Investor's Visa
This month's success story discusses our client's ability to remain in the U.S. on an E-2 visa to help expand his company's U.S. market after his L-2 status through his wife expired.
6. Trivia Quiz:
7. State Department Visa Bulletin for November 2013
In the November 2013 Visa Bulletin, the family 2A category (spouses and children of permanent residents) failed to advance after retrogressing a few weeks in October after being current in August and September.  However, green card holders who sponsored their spouses and children between August 1st and September 8th will not suffer at all as long as they submitted I-485s during that time period.
The other family-based worldwide categories advanced slowly, between 2 and 3 weeks. The dates for persons born in Mexico moved even more slowly while those for persons born in the Philippines moved a tiny bit faster.
The chart below tells the story in more detail:
FAMILY CATEGORIES
| Categories | Worldwide | China (PRC) | Mexico | Philippines |
| --- | --- | --- | --- | --- |
| 1st | 10-22-06 | 10-22-06 | 9-22-93 | 7-1-01 |
| 2A | 9-8-13 | 9-8-13 | 9-1-13 | 9-8-13 |
| 2B | 3-22-06 | 3-22-06 | 4-1-94 | 3-1-03 |
| 3rd | 2-8-03 | 2-8-03 | 6-1-93 | 1-8-93 |
| 4th | 8-22-01 | 8-22-01 | 10-22-96 | 4-22-90 |
In November 2013, the worldwide EB-1, EB-2, EB-4 and EB-5 priority dates all remain current.
The EB-2 category for the PRC advances 3 weeks, while EB-2 for India remains static.
The worldwide EB-3 category jumps ahead 3 months while the EB-3 dates for those born in India and the Philippines remain frozen in time.
The chart below tells the story in more detail:
EMPLOYMENT CATEGORIES
| Categories | Worldwide | China (PRC) | India | Mexico | Philippines |
| --- | --- | --- | --- | --- | --- |
| 1st | Current | Current | Current | Current | Current |
| 2nd | Current | 10-8-08 | 6-15-08 | Current | Current |
| 3rd | 10-1-10 | 10-1-10 | 9-22-03 | 10-1-10 | 12-15-06 |
| Unskilled | 10-1-10 | 10-1-10 | 9-22-03 | 10-1-10 | 12-15-06 |
| 4th | Current | Current | Current | Current | Current |
| Religious | Current | Current | Current | Current | Current |
| 5th | Current | Current | Current | Current | Current |
8. Immigration Government Processing Times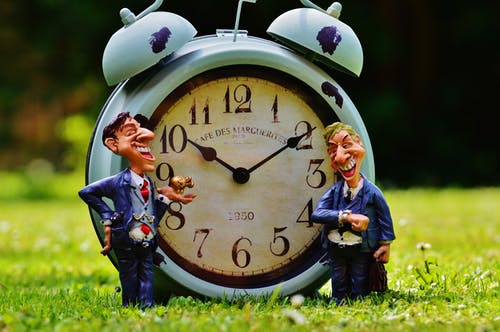 We link to the most recent immigration waiting times for each of the four USCIS Service Centers, the National Benefits Center and the Administrative Appeals Office. We also link to the processing times of all of the 83 USCIS District Offices and Sub-offices. We link to the Labor Department's page entitled "Processing dates for labor certification applications". Finally, we link to the State Department's "Visa Wait Times" page.
9. ICE's Bed Mandate: Who Benefits?
Illegal crossings along the U.S.-Mexican border have diminished greatly. The Administration's DACA policy has saved hundreds of thousands of young people from possible deportation. The GOP is pressing for deep cuts in the federal budget.
So why is ICE locking up more persons than ever before, and spending much more money than in previous years?
The simple answer is the "bed mandate".
The what?
Back in 2009, the late Senator Robert Byrd (D-VA) amended a DHS appropriations bill to require ICE to keep a minimum of 33,400 persons locked up at all times. ICE thus became the only agency in the entire federal government to have a minimum quota on the number of people that they must keep in jail. Congress later raised the bed mandate to 34,000.
Since 2005, the number of persons in ICE detention has risen 72%, and this costs the taxpayers $2 billion annually. Even former DHS Secretary Janet Napolitano calls the bed mandate artificial and unnecessary. Instead of releasing low-risk persons with ankle bracelets, ICE is forced to spend $120 per prisoner per day.
Ironically, the GOP has blocked efforts to repeal the bed mandate even though it smacks of government waste and inefficiency.
Why? Follow the money.
Private companies, the Corrections Corporation of America (CCA) and Geo Group, imprison over 60% of ICE detainees. The stock of these two-publicly traded companies has roughly doubled over the past 3 years. In messages issued in 2012, an ICE administrator ordered employees to increase arrests in order to comply with the bed mandate. These days, the former ICE administrator is, guess what, an executive for one of the companies mentioned above.
The Comprehensive Immigration Reform (CIR) bill passed by the Senate last June would give ICE more discretion in determining who to imprison and who to release. However, if you own stock in the companies listed above, don't sell your shares just yet.
GOP Senators inserted an amendment into the CIR bill which would compel ICE to triple arrests in the Southwest. This would boost the cost of incarcerating inmates by over $1.5 billion over the next 10 years.
Great news for stockholders, but for taxpayers, it's just another example of government waste.

10. Winner of our October 2013 Immigration Trivia Quiz!
Quiz Removed.
Carl Shusterman
Certified Specialist in Immigration Law, State Bar of California, Former Immigration and Naturalization Service (INS) Attorney (1976-82), Served as Member of AILA Board of Governors (1988-97)
Law Offices of Carl Shusterman, 600 Wilshire Blvd., Suite 1550, Los Angeles, CA 90017, Phone: (213) 623-4592 x0, Fax: (213) 623-3720
"Now, obviously just because something is smart and fair and good for the economy and fiscally responsible and supported by business and labor, the evangelical community and many Democrats and many Republicans, that does not mean that it will actually get done. This is Washington, after all."
– President Obama
October 24, 2013
Newsletter US Immigration Update November 2013 – Quick Links
About Us
Back Issues of Our Newsletter
Citizenship
Client Testimonials
Forms Download
Green Cards
Job Search
PERM
Processing Times
Schedule a Legal Consultation
Subscribe to Our Newsletter
Success Stories
Temporary Visas
Visa Bulletin
October 30, 2013
Disclaimer: This newsletter is not intended to establish an attorney-client relationship. All information contained in this newsletter is generalized. Any reliance on information contained herein is taken at your own risk.