Volume Twenty, Number Three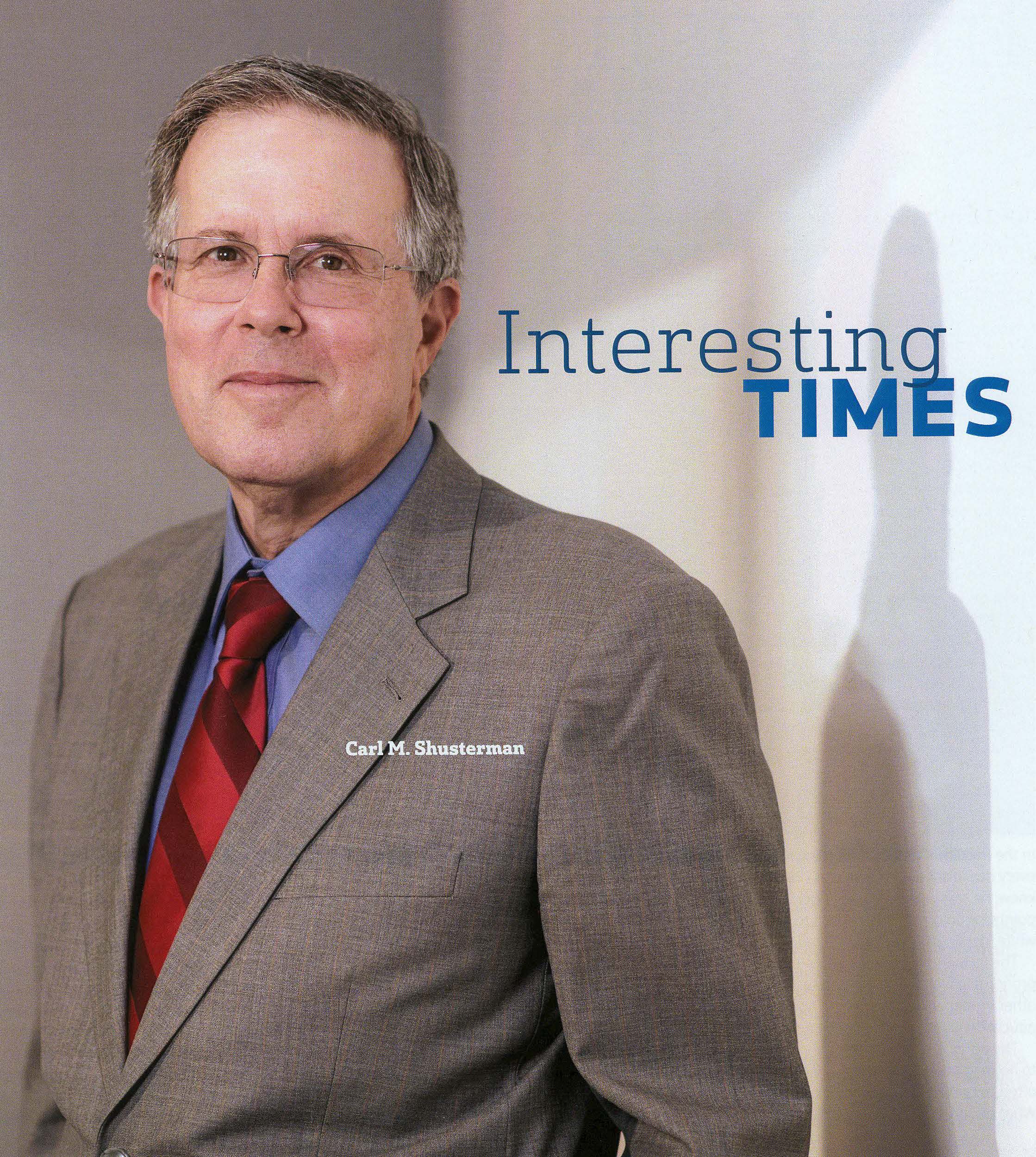 SHUSTERMAN'S IMMIGRATION UPDATE is the Web's most popular e-mail newsletter regarding U.S. immigration laws and procedures with over 40,000 subscribers located in more than 150 countries. It is written by a former INS Trial Attorney (1976-82) with over 35 years of experience practicing immigration law.
There will be no April 2015 issue of SHUSTERMAN'S IMMIGRATION UPDATE.
Published by the Law Offices of Carl Shusterman, 600 Wilshire Blvd, Suite 1550, Los Angeles, California, 90017. Phone: (213) 623-4592 x0.
Subscribe to our E-Mail Newsletter, join the conversation on our Immigration Facebook Page, follow our Blog Posts and subscribe to our "How-To" Immigration Videos.
Client Reviews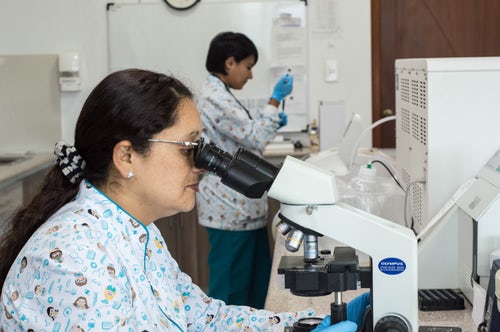 They Are About Providing Solutions
"I am an Internationally Educated Nurse petitioned by US employer and the Law Offices of Carl Shusterman helped me throughout the entire process of my IV application. They were extremely thorough with regard to the instructions and the steps that I needed."
- Francis R., Nashville, Tennessee
Read More Reviews
Zoom Consultations Available!
Shusterman's Immigration Update March 2015
TABLE OF CONTENTS:
1. H-1B Lottery Odds Are Bad: Apply for an EB Green Card Now!
2. State Department Visa Bulletin for March 2015
3. Immigration Government Processing Times
4. Success Story: Saving a Client from Deportation (Part II)
5. Immigration Trivia Quiz: Famous Immigrant Athletes
6. H-4 EADs: Good for Employees/Employers/Spouses
7. Stop Using the DHS as a Political Football
8. Winner of Our February 2015 Trivia Quiz!
NEWS FLASHES
Central American Minors Refugee/Parole Program – The USCIS has announced a new in-country refugee and parole program for minors from El Salvador, Guatemala, and Honduras. This program aims to create a safer, and legal, alternative to the dangerous journeys many Central American children are currently taking to get to the US to join their families. Through this program, parents who are legally in the US can request to have their children join them in the US as a refugee or parolee. The parent must file a Form DS-7699 Affidavit of Relationship, and can only do so through a designated resettlement agency.
Central American Women and Children Certified as a Class – The Washington, D.C. District Court has certified as a class women and children fleeing Central America and seeking asylum in the US. While the lawsuit is currently pending, the judge has granted a preliminary injunction that prevents the DHS from detaining members of this group who are awaiting decisions on their cases as this is not common practice and was only put into practice in order to deter other women and children from taking similar actions.
CSPA Practice Advisory Updated – The American Immigration Council has released an updated version of theirChild Status Protection Act (CSPA) practice advisory. This revised guide gives an overview of CSPA, as well as an explanation of its interpretation and implementation by the USCIS, the State Department, the Board of Immigration Appeals, and the courts.
DACA Expansion FAQ and Instructions – The USCIS has released a set of Frequently Asked Questions (FAQ) and a preview of the application instruction for President Obama's expanded Deferred Action for Childhood Arrivals (DACA) program. Individuals were supposed to be able to begin applying for the program on February 18 with the new form I-821D, but the program has since been stalled by a lawsuit challenging the program's legality.
DOL Foreign Labor Certification Report – The Department of Labor (DOL) has released its Foreign Labor Certification report for fiscal year 2013. The report includes information on the prevailing wage determination process, the PERM process, and the temporary non-immigrant labor certification process.
DOS Directory of Key Officers – The State Department has released an updated directory of key officers in Foreign Service posts, including contact information for consular offices. The DOS has also released an updated directory of phone numbers for their staff based in Washington, D.C.
Immigration Book Published by Law Professor – Hiroshi Motomura, an immigration law professor at UCLA, has released a new book entitled Outside the Law. The book focuses on undocumented immigration to the US, explains why it remains such a contentious political issue and offers practical solutions to the problem
Immigration "How-To" Videos – Our 60+ "How-To" Immigration Videos have been viewed over 810,000 times. Join our 1,300+ subscribers on our YouTube channel. Subjects include how to obtain a green card through employment, how to become a US citizen, how to win your case in immigration court, how to select an immigration attorney and many other topics. Our video Green Cards through Marriage has been viewed over 240,000 times. We have recently added videos regarding the DAPA program and the I-601A Provisional Waiver programs. We encourage you to take advantage of this free resource.SEC to Target EB-5 Program – The US Securities and Exchange Commission (SEC) will be scrutinizing the EB-5 immigrant investor program to identify attorneys illegally charging clients for transaction fees as a part of their investment. Under securities law, only registered brokers are authorized to collect such fees. This crackdown is intended to reduce security threats and fraud, for which the EB-5 program has been criticized for over the past few years.
USCIS Re-Prioritizing Affirmative Asylum Cases for Interview Scheduling – The USCIS is taking measures to respond to the growing affirmative asylum caseload, such as hiring more staff members and re-prioritizing cases for interview scheduling. In fact, since December 26, the USCIS Asylum Division began prioritizing cases as follows: 1) cases that need to be rescheduled, 2) cases for children, and 3) other pending cases from oldest to newest.
1. H-1B LOTTERY ODDS ARE BAD: APPLY FOR AN EB GREEN CARD NOW!
In 2014, when over 172,000 petitions were filed for 85,000 visas, immigration lawyers had the following advice for the H-1B lottery losers:
Look for a cap-exempt H-1B employer;
Get a TN or an E-3 visa if you are eligible;
Extend your OPT if you are a STEM graduate;
Go to graduate school on a F-1 visa; or
Return to your country, and try again next year.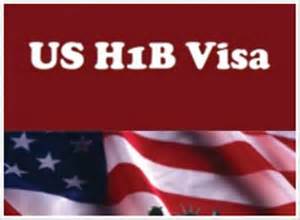 This year, there will probably be over H-1B 200,000 petitions filed for 85,000 visas, so the odds of being selected for the H-1B lottery will be far less than they were last year.
However, this year there is a better alternative to waiting for the H-1B lottery results: Have your employer sponsor you for a green card now.
Last year, the wait in the EB-3 professional category was 18 months. This year, the EB-3 wait has been decreasing every month. Consider the first 3 months of 2015: January (19 months), February (13 months) and March (9 months). Odds are the EB-3 waiting times will continue to shrink, perhaps to 6 months or less.
This is great news for both employers and employees getting ready for the H-1B lottery in April. After all, even if one wins the H-1B lottery, he cannot get H-1B status for at least 6 months, until October 1, 2015. So why not start your application for a green card now? It is not necessary to wait until April to apply for a green card.
Let's examine the following categories of potential immigrants:
Students who will Graduate this June
If you are due to graduate from a US university in June, you can apply for a 12-month OPT work permit (EAD), perhaps with the possibility of a 17-month extension if your degree is in a STEM (Science, Technology, Engineering and Mathematics) field.
If your employer immediately files a PERM application on your behalf, it will probably be approved before the end of 2015 and you can file forms I-140 and I-485 simultaneously. 90 days later, you will qualify for another EAD, and you will get your green card a few months later.
Caveat: Many jobs require practical experience in addition to a university degree. If you lack the necessary experience, you may not be eligible to apply for an EB green card at this point in time.
Registered Nurses and Physical Therapists
Most RNs are ineligible for H-1B visas, so it may not make sense to apply. However, both RNs and PTs are Schedule A shortage occupations, meaning that their employers do not have to file PERM applications for them. Instead, they can simply file I-140s, and when their priority dates are reached a few months later, they can submit I-485 packets and receive an EAD 90 days later. A few months after that, they will receive green cards.
If you are not eligible for OPT and are not an RN or a PT, there is no reason to worry. If you are present in the US on another type of working visa (E-1, E-2, H-1B, H-4, J-1, J-2, L-1, L-2, O, P, R, etc.) your employer can sponsor you for a green card, and you will probably get an EAD within 12 months and a green card shortly thereafter.
If you are outside the US, you will have to get your green card abroad, but do not let that stop you. If your US employer is willing to sponsor you for a green card, you will probably enter the US as a permanent resident within 1 to 2 years.
Unfortunately, Congress has yet to abolish the per-country quotas for EB visas. Until they do, applying for a green card through the EB-2 and the EB-3 categories will take many years for persons born in India and China.
What if people who lose the H-1B lottery all apply for green cards now that the waiting times start to retrogress?
If you are in the US, remember that section 245(k) of the law permits you to adjust your status under an employment-based category as long as you have not been out of status for 180 days or more since your last admission to the US. In other words, you have 6 months of wiggle room.
So, if you lose the H-1B lottery, don't jump off a bridge. Ask your employer to sponsor you for a green card, now!
2. State Department Visa Bulletin for March 2015
EMPLOYMENT CATEGORIES
The waiting times for the Worldwide Employment-Based 3rd preference category (EB-3) continue to shrink dramatically.
In March, the Worldwide EB-3 category moves forward another 5 months, making it possible that by April or May, the waiting time may be less that 6 months. There may never be a better time to apply for green cards for professionals, skilled and unskilled workers. Of course, due to outmoded per-country quotas, the waiting times for workers from China and particularly for India are much, much longer.
Similarly, even though Worldwide EB-2 remains current, this is not so for persons born in China and India. Nevertheless, China EB-2 advances almost 6 months in March and EB-2 India moves forward 16 months.
The following chart tells the story of the EB numbers in detail:
| Categories | Worldwide | China (PRC) | India | Mexico | Philippines |
| --- | --- | --- | --- | --- | --- |
| 1st | Current | Current | Current | Current | Current |
| 2nd | Current | 9-1-10 | 1-1-07 | Current | Current |
| 3rd | 6-1-14 | 10-22-11 | 1-1-04 | 6-1-14 | 6-1-14 |
| Unskilled | 6-1-14 | 8-15-05 | 1-1-04 | 6-1-14 | 6-1-14 |
| 4th | Current | Current | Current | Current | Current |
| Religious | Current | Current | Current | Current | Current |
| 5th | Current | Unavailable | Current | Current | Current |
FAMILY CATEGORIES
The worldwide family-based categories inch forward in March between 1 and 4 weeks, with the exception of the 2A category (spouses and children of permanent residents) which advances 6 weeks and the 2B category (unmarried adult sons and daughters of permanent residents) which moves forward 8 weeks.
Due to per-country quotas, waiting times for persons born in Mexico and the Philippines advance between 2 and 6 weeks. Many of the waiting times for these persons are measured in decades rather than years.
The chart below tells the story in detail:
| Categories | Worldwide | China (PRC) | Mexico | Philippines |
| --- | --- | --- | --- | --- |
| 1st | 8-1-07 | 8-01-07 | 10-22-94 | 2-1-05 |
| 2A | 6-22-13 | 6-22-13 | 5-22-13 | 6-22-13 |
| 2B | 7-8-08 | 7-8-08 | 1-1-95 | 3-22-04 |
| 3rd | 1-22-04 | 1-22-04 | 2-22-94 | 8-1-93 |
| 4th | 5-15-02 | 5-15-02 | 6-1-97 | 9-8-91 |
3. Immigration Government Processing Times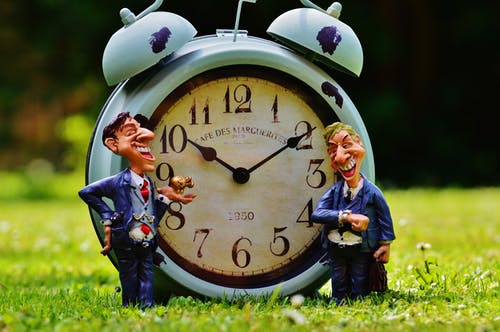 We link to the most recent immigration waiting times for each of the four USCIS Service Centers, the National Benefits Center and the Administrative Appeals Office. We also link to the processing times of all of the 83 USCIS District Offices and Sub-offices. We link to the Labor Department's page entitled "Processing dates for labor certification applications". Finally, we link to the State Department's "Visa Wait Times" page.
4. Success Story: Saving a Client From Deportation (Part II)
(Continued from the February newsletter…)
I found a legal flaw in the decision of the Judge in Colorado which theBoard of Immigration Appeals (BIA) had failed to notice.
Fortunately, this error gave me a basis to file a Motion to Reopen/Reconsider and to request that the BIA remand my client's case to the Judge. However, the error could be easily remedied, and in a few months, my client could again be facing deportation.
I filed the motion with the BIA and asked for a Stay of Deportation. When I did not receive an answer for several days, I started to worry. What if the INS deported my client while my motions were pending before the BIA?
I decided to call the BIA in Falls Church, Virginia, and, to my great surprise, I found myself speaking with David Milhollan, the Chairman of the BIA. He informed me that the BIA was seriously considering my motion, and that I should hear from them in a week or two. But, I asked, what if the INS decides to deport my client before the Board renders its decision? "They will have to answer to me personally if they do such a thing", Chairman Milhollan assured me.
I passed this information along to my client and her parents, and waited. One week later, both the Motion for a Stay of Deportation and the Motion to Reopen/Reconsider were granted by the Board.
We immediately requested a bond hearing before Judge Ingrid Hrycenko. We asked my client be released without a bond, and the Judge agreed.
Several months later, we appeared at a hearing before Judge Stuart Shelby. Judge Shelby had been my boss when I served as an INS Trial Attorney (1980-82), and was always very careful to follow the immigration laws and regulations with all of their many technicalities.
The INS Trial Attorney spoke first. He asked Judge Shelby to correct the error that I had focused on in my motion and to immediately order my client deported. Judge Shelby seemed inclined to do so.
First, though, he asked me whether I had any response. I looked at him, and offered the following observation: "Since the BIA remanded my client's case to the Judge, shouldn't the case have been sent back to the Judge in Colorado who decided the case? Then, since my client now resides in Los Angeles, we could submit a Motion to Change Venue to the Judge in Colorado asking that the case be transferred to Los Angeles."
As Judge Shelby listened to me, a faint smile appeared on his face. He responded, "I guess I taught you well. If you hadn't brought this up, I would have ordered your client deported, but I will let you file a Motion to Change Venue, and I will decide the case only when the Judge in Colorado grants your motion."
We were not in any great rush to submit a Motion to Change Venue. By the time that we did, Congress was on the verge of passing the Immigration Reform and Control Act (IRCA) which granted amnesty to over 3 million persons.
One of those persons was my client. Today, she is a US citizen, happily married with a great job as a computer professional.
Read more of our Immigration Success Stories.
5. Immigration Trivia Quiz:
Quiz Removed.
6. H-4 EADs: Good for Employees/Employers/Spouses
On February 24, the USCIS published a regulation which will allow certain spouses of H-1B professionals to apply for Employment Authorization Documents (EADs) starting on May 26, 2015.
Which spouses will be eligible to apply for EADs?
H-4s whose H-1B spouses have received one-year extensions of their status past their 6th year under AC-21 due to a filed PERM application or a visa petition (I-140) or those whose spouses have approved I-140s.
Only spouses in H-4 status will be eligible to apply for EADs. Spouses in other types of non-immigrant status and H-4 children are ineligible to apply for EADs. However, spouses in other types of non-immigrant status may apply to change their status to H-4 using form I-539 and simultaneously apply for an EAD.
What is the procedure for applying for an EAD?
H-4 spouses may apply for an EAD by submitting a form I-765 accompanied by the following documents: (1) An I-94 showing that they are maintaining H-4 status; (2) A copy of their Marriage Certificate; (3) Their spouse's I-94 showing that they are maintaining H-1B status; and (4) The Notice of Approval of their spouse's I-140 or evidence that their spouse has received a post-6th year H-1B extension under AC-21.
If the H-1B professional's employer submits an I-129 petition for a post-6th year extension under AC-21, the H-4 spouse's I-765 may be submitted at the same time.
Who benefits from this rule?
Spouses of any nationality will benefit from this rule. However, spouses of Indian and Chinese professionals will benefit the most since H-1B professionals from these countries may have to renew their H-1B status for 10-20 years before they can achieve lawful permanent residence in the US due to outdated per-country quotas.
As long as the H-1B numerical cap remains frozen at 85,000, many employers will benefit from this rule since it is common for H-1B professionals to have spouses who are also professionals. The USCIS estimates that up to 180,000 H-4 spouses will apply for EADs in the first year and 55,000 annually in subsequent years.
The new rule reinforces what we have been advising employers and H-1B professionals for many years: (1) Employers should submit PERM applications and I-140 visa petitions for eligible H-1B employees early in their employment; and (2) Employees should remain in H-1B status until they achieve lawful permanent residence in the US.
7. Ask Mr. Shusterman: Stop Using the DHS as a Political Football
Ever since the Republicans gained control of both Houses of Congress, they have threatened to defund the Department of Homeland Security (DHS) in order to protest President Obama's expanded DACA and DAPA programs.
I understand that GOP leaders believe that the President has exceeded his authority in establishing these programs. However, threatening to defund the DHS, especially at a time when our country is subject to terrorist threats, is not the proper way to protest the President's actions.
The President's programs have been enjoined by a Federal District Court Judge and the Administration is challenging this injunction at the 5th Circuit Court of Appeals. The Judiciary is the proper branch of government to decide whether or not the President has exceeded his authority.
Ironically, since the USCIS is funded entirely by filing fees, even if Congress defunds the DHS, the USCIS will continue to operate.
Yet, throughout January and February, Republicans in both the Senate and the House of Representatives threatened to cut off funding for the DHS unless the funding bill contained provisions to block the President's immigration programs.
Finally, hours before DHS was scheduled to run out of money, Republicans in the Senate came to their senses and, by a vote of 68 to 31, passed legislation with no immigration provisions to fund the DHS for the remainder of the fiscal year.
Even this was not enough to persuade the GOP leadership in the House of Representatives to do the same. House Speaker John Boehner (R-Ohio) introduced a continuing resolution to fund the DHS for another 3 weeks to give him time to convince his colleagues in the Senate to reinsert the immigration provisions in the bill.
To the Speaker's embarrassment, 52 GOP House members joined the majority of Democrats in opposing this measure. Then, just hours before the DHS ran out of money, Boehner, with the support of Minority Leader Nancy Pelosi (D-CA) and the majority of House Democrats, pushed through a measure to continue DHS funding for one week until March 6.
What will happen then?
Nancy Pelosi persuaded Democrats to support the one-week extension because she assured them that there would be a vote to fully fund the DHS for the rest of the fiscal year. However, an aide to Speaker Boehner denies that such a vote will take place. We shall see.
In any event, funding for an agency which was created to protect Americans from terrorist attacks should not be used as a political football to force the President to abandon his immigration programs.
Many Republican Members of Congress are adamantly opposed to such a strategy.
Senator Mark Kirk (R-Ill.), who is up for re-election in 2016, stated bluntly, "Hopefully we're going to end the attaching bulls**t to essential items of government."
Speaker Boehner, are you listening?

8. Winner of our February 2015 Immigration Trivia Quiz!
Quiz Removed.
Carl Shusterman
Certified Specialist in Immigration Law, State Bar of California
Former Immigration and Naturalization Service (INS) Attorney (1976-82)
Served as Member of AILA Board of Governors (1988-97)
Law Offices of Carl Shusterman, 600 Wilshire Blvd., Suite 1550
Los Angeles, CA 90017
Phone: (213) 623-4592 x0, Fax: (213) 623-3720
"After all, most of these immigrants have been here a long time. They work hard often in tough, low paying jobs. They support their families. They worship at our churches. Many of the kids are American born or spent most of their lives here. And their hopes, dreams, and patriotism are just like ours."
– President Barack Obama
Shusterman's Immigration Update March 2015 – Quick Links
About Us
Back Issues of Our Newsletter
Citizenship
Client Testimonials
Forms Download
Green Cards
Job Search
PERM
Processing Times
Schedule a Legal Consultation
Subscribe to Our Newsletter
Success Stories
Temporary Visas
Visa Bulletin
March 1, 2015
Disclaimer: This newsletter is not intended to establish an attorney-client relationship. All information contained in this newsletter is generalized. Any reliance on information contained herein is taken at your own risk.