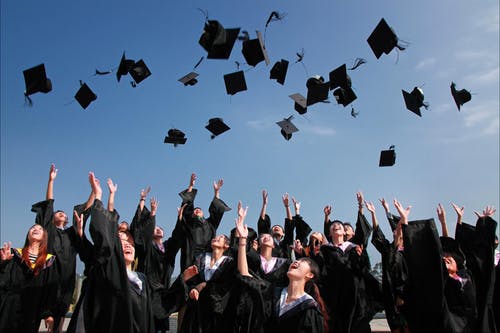 If you have ever been in student (F-1, F-2, M-1, M-2) or exchange visitor (J-1, J-2) status, February 5, 2019 may be a very important date for you.
This is because the USCIS published regulations on August 9, 2018 which established new criteria for determining when persons in F, M or J status start accruing unlawful presence in the US.
Under the prior rules, unlawful presence did not accrue for F, M and J status violators until the USCIS or EOIR notified them that they had violated their immigration status. This gave students, exchange visitors and their dependents a clear signal that their immigration status was unlawful and an opportunity to try to resolve the issue.
Client Reviews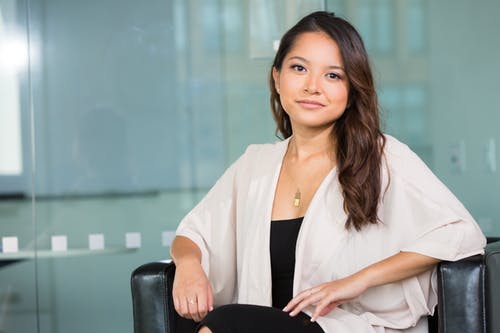 Legal Guru in All Things Immigration
"Mr. Shusterman and his law firm have represented my family and me very successfully. He is not only a legal guru in all things immigration but even more so he is an exceptional human being because he empathizes with his clients and cares that justice is done."
- Maria Davari Knapp, Chicago, Illinois
Read More Reviews
Zoom Consultations Available!
The 2018 regulations turn this rule upside down. Now, if the person failed to take enough classes, worked without authorization or did not comply with complex CPT or OPT rules even years before the new regulation was published, they start accumulating unlawful presence on August 9, 2018.
The negative effects of the new regulation will start to occur 180 days later, on February 5, 2019.
Once a person's period of unlawful presence exceeds 180 days, if they leave the US, they become subject to a 3-year bar preventing them from returning. Unlawful presence of one year or more subjects them to a 10-year bar.
An Example of What is to Come
Sunita Sharma entered the US as an F-1 student in 2005. She graduated with a Ph.D. in Biochemistry in 2010. She got OPT and STEM-OPT and worked in a laboratory on campus until 2012 when she was selected in the H-1B lottery. She works on a team which develops new cancer treatments. Her I-140 as an Outstanding Researcher was granted, and she and her husband submitted applications for Adjustment of Status over a year ago.
In this example, suppose that they are interviewed on February 14, 2019. The examiner asks Sunita for her student transcripts from 2005 to 2010. He notes that during the Spring of 2007, Sunita dropped a class in the middle of the semester and was not taking a full course of studies. Sunita explains to the examiner that because their US citizen daughter got very ill that semester, she was forced to drop a class so that she could take care of her daughter.
The examiner informs Sunita that her failure to take a full course of classes, even though it occurred many years ago, violated her student status and renders her and her husband ineligible to adjust their status in the US.
Under the prior rule, Sunita and her husband would be able to apply for green cards at a US Embassy or Consulate in their country. However, the new rule forecloses this option. Because her violation of status occurred in 2007 and Sunita has never left the US, she started to accrue unlawful presence on August 9, 2018.  By February 5, 2019, she has accumulated 180 days of unlawful presence and would be subject to the 3-year bar should she leave the US.
And because her US citizen daughter is not a "qualifying relative" for an unlawful presence waiver (Remarkably, she would be a qualifying relative if Sunita was applying for a waiver because of a criminal conviction.), Sunita and her husband cannot qualify for a waiver of the unlawful presence bar should they attempt to obtain immigrant visas back in their home country.
It is not only a failure to take a full load of classes which brings about this result. The same result would occur if you engaged in unauthorized employment or the examiner thinks that one of your CPT or OPT jobs did not properly relate to your major, etc., etc.
Seek Legal Advice Before February 5, 2019
This is why February 5, 2019 is so important.
Ideally, Sunita would have discussed this issue with her attorney prior to filing her application for Adjustment of Status. The lawyer may have advised Sunita to visit her parents in her home country, get an H-1B visa, return to the US and file for Adjustment of Status under section 245k, INA. This section of law allows most EB applicants to qualify for Adjustment of Status as long as they did not violate their status for more than 180 days since their most recent admission to the US.
Alternatively, the lawyer could have advised Sunita and her husband to apply for immigrant visas abroad. If they leave the US prior to February 5, 2019, Sunita would not incur more than 180 days of unlawful presence, thereby avoiding the triggering of the 3-year bar.
So, if there is any chance that you could become subject to the 3 or 10-year unlawful presence bar by, or after, February 5, 2019 under the new regulations, schedule an appointment to talk with your lawyer ASAP.
Resources – Unlawful Presence for Those in F, J & M Status – February 5, 2019