Volume Thirteen, Number Two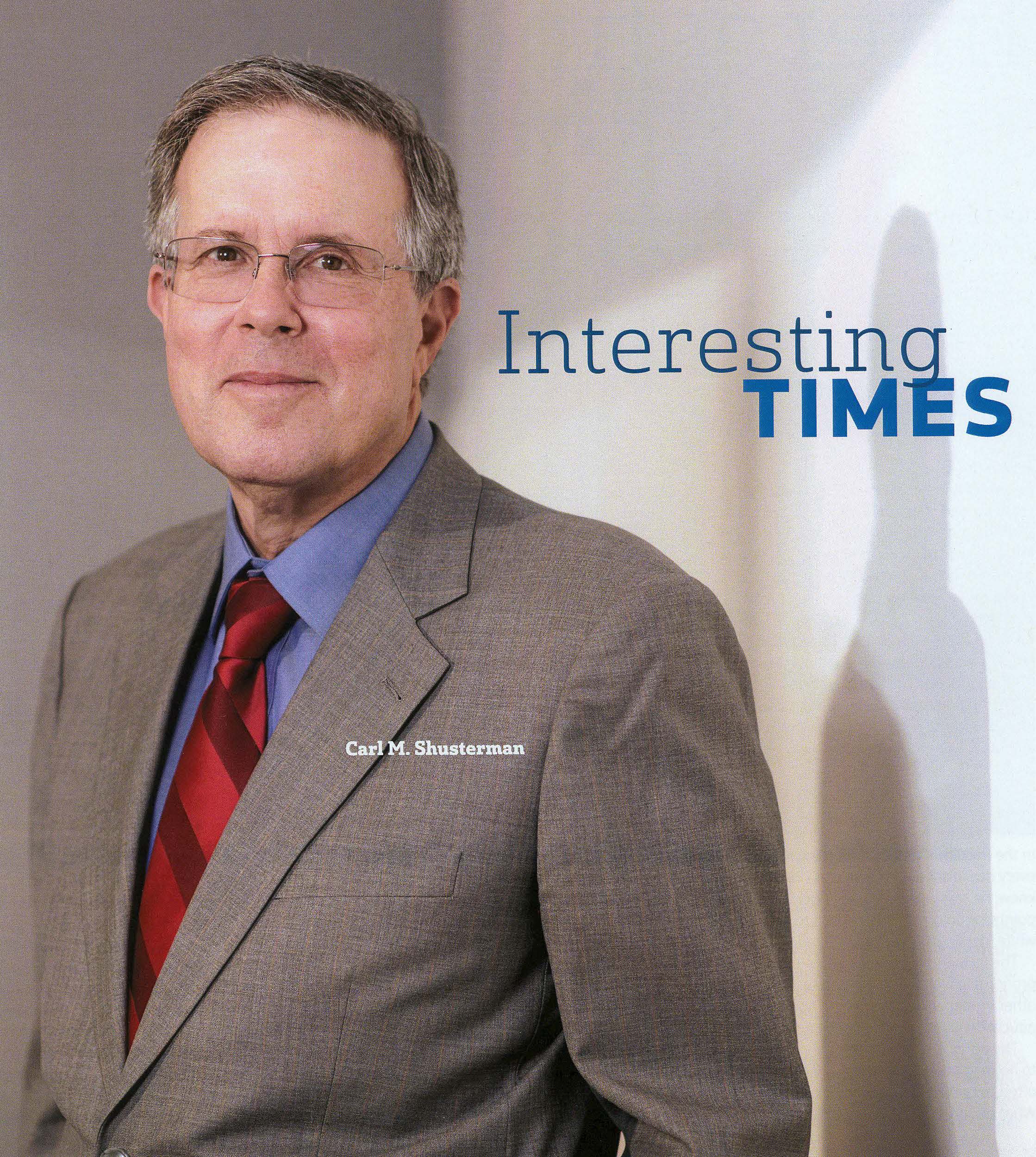 SHUSTERMAN'S IMMIGRATION UPDATE is the Web's most popular e-mail newsletter regarding U.S. immigration laws and procedures with over 40,000 subscribers located in more than 150 countries. It is written by a former INS Trial Attorney (1976-82) with over 30 years of experience practicing immigration law.
Published by the Law Offices of Carl Shusterman, 600 Wilshire Blvd, Suite 1550, Los Angeles, California, 90017. Phone: (213) 623-4592 x0.
Subscribe to our E-Mail Newsletter, join the conversation on our Immigration Facebook Page, follow our Blog Posts and subscribe to our "How-To" Immigration Videos.
Client Reviews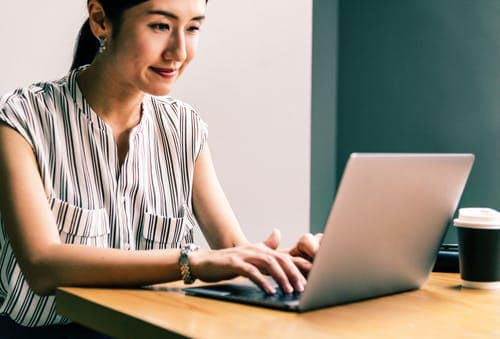 Very Efficient and Professional!
"I would like to thank the team of Carl Shusterman's Office who took care of my application for naturalization. Everything went well and very fast! Very efficient and professional!"
– Jennie Kil, San Francisco, CA
Read More Reviews
Zoom Consultations Available!
TABLE OF CONTENTS:
Newsletter US Immigration Update March 2008
NEWS FLASHES:
CBP Field Inspectors Manual – Using the Freedom of Information Act (FOIA), my friend from our INS days, Charles "Chuck" Miller, was able to force the Customs and Border Protection (CBP) to release most (343 pages) of their Field Inspectors Manual. Chuck generously requested that we share it with the public while he endeavors to obtain those pages which the agency is currently withholding. We link to the manual from our "CBP" page at

https://www.shusterman.com/customsandborderprotection.html

Detention – On January 30, the Congressional Research Service (CRS) submitted a 21-page report to Congress entitled "Immigration-Related Detention: Current Legislative Issues". We link to the report from our "Detention" page at
Employer Sanctions – On February 22, the Justice Department and DHS announced that, as of March 27, the fines levied on employers who are found to be in violation of the I-9, employer sanctions, anti-discrimination and document abuse laws will increase dramatically. In the most extreme case, the fine for each violation for repeat offenders will increase from $11,000 to $16,000 per unauthorized worker. The government has imposed fines exceeding one million dollars in the past. Employers can expect much higher fines in the future.
H-2A Agricultural Workers – The U.S. Department of Homeland Security (DHS) has proposed rule modifications to the existing H-2A program for temporary and seasonal agricultural workers. The new modifications are intended to provide a more efficient hiring process for temporary agricultural workers.Among the proposed changes include extending the time a temporary employee may remain in the U.S. after the end of their employment from 10 to 30 days, and reducing the time a temporary worker must remain outside the U.S. before re-entry from six to three months.For more information, see our "Temporary Visas" page under the "H-2A" category at
H-2B Cap Reached – On January 3, the USCIS announced that the H-2B cap of 33,000 for the final six months of the fiscal year had been reached. See the "USCIS Update" at

http://www.uscis.gov/files/pressrelease/H-2B_3jan08.pdf (Link is no longer operational)

Immigration Court Practice Manual – Shortly before our newsletter was completed, Chief Immigration Judge David Neal announced the publication of the Immigration Court Practice Manual: "The Practice Manual is a comprehensive guide that sets forth uniform procedures, recommendations, and requirements for practice before the Immigration Courts. The requirements set forth in this manual are binding on the parties who appear before the Immigration Courts, unless the Immigration Judge directs otherwise in a particular case. The Practice Manual does not limit the discretion of Immigration Judges to act in accordance with law and regulation. In order to provide the public an opportunity to become familiar with the Immigration Court Practice Manual, it will not go into effect until April 1, 2008. Beginning on that date, Local Operating Procedures will no longer be used, and parties will be expected to follow the Practice Manual. … The Practice Manual is intended to be a "living document," and the Office of the Chief Immigration Judge will update it in response to changes in law and policy, as well as in response to comments by the parties using it. We welcome suggestions and encourage the public to provide comments, to identify errors or ambiguities in the text, and to propose revisions."We link to the Practice Manual from our "Executive Office for Immigration Review" page at

https://www.shusterman.com/executiveofficeforimmigrationreview.html#8

Immigration Law in the Ninth Circuit – I feel privileged to practice immigration law in a state which is under the jurisdiction of the U.S. Court of Appeals for the 9th Circuit. The 9th Circuit is, far and away, the most sympathetic court in the U.S. regarding the rights of immigrants. When I lost the NIW case for physicians in Federal District Court in 2004, I appealed to the 9th Circuit and they unanimously reversed the lower court. Similarly, when the Board of Immigration Appeals denied our clients' (the Cabreras') request for cancellation of removal, the 9th Circuit remanded the case back to BIA with instructions to return the case to the Immigration Judge. The Judge then granted their applications a second time and the government did not appeal. The 9th Circuit, provides and updates an online guide entitled "Immigration Law in the 9th Circuit". We link to the latest update (January 2008) from our "Federal Courts" page at

https://www.shusterman.com/federalcourtsimmigration

The publication is 320 pages. If you practice within the 9th Circuit, it is an invaluable reference tool.
Letters – Below is a letter that we recently received from a client after what he anticipated would be a traumatic immigration experience:
Dear Alison, Mr. Shusterman, Jose, and Ellen:I am writing to thank you all for your hard work, diligence, and expertise that allowed me to obtain my visa and cross the border back into the US essentially without a hitch. I know that you have thousands of clients, but if your work is anything like mine, most of the time, people just expect you to do your job and do not necessarily thank you or appreciate everything that goes into what you do for them. So, I want you all to know from the bottom of my heart, just how grateful I am for everything that you have done for me.I think Alison in particular really knew how stressful this entire experience was for me with everything that I had at stake. I'm sure many of your clients also feel the same way, but when one's life and career seem to be on the line, the fact that other people are going through the same thing doesn't really seem to enter one's mind.Crossing the border went seamlessly. I was not asked a single question, and the whole process seemed effortless.So, I guess the next step is for me to either apply for a new visa in order for me to work in the faculty private practice or apply for a green card. If I apply for a visa to work in the faculty practice, it is my understanding that the new application needs to be submitted prior to April 1. We also briefly discussed getting an "O" type visa. I will call the next couple of days to set up an appointment to speak with Mr. Shusterman to discuss where we need to go from here.Again, thank you all very much. I owe you all a debt of gratitude.Sincerely,Dr. D
Naturalization Backlog – During fiscal year 2007, the USCIS received 1.4 million applications for naturalization, twice the number that they received the year before. The agency dramatically raised their fees in July 2007 in order to improve service. Now, some observers are predicting that it will take the USCIS up to three years to clear the naturalization backlog. See the February report by the Migration Policy Institute entitled "Behind the Naturalization Backlog: Causes, Context and Concerns" from our "Citizenship" page at
Ombudsman Resigns – Earlier this month, USCIS Ombudsman Prakash Khatri resigned. Mr. Khatri has served as the USCIS Ombudsman since 2003. He will return to the private sector. I was privileged to have had a number of meetings and to provide input to Prakash, and I compliment him on his excellent 2007 report, and his success in persuading the agency to take action on applications with delayed FBI name checks. We link to the Statement of DHS Secretary Chertoff on Mr. Khatri's resignation from our "Ombudsman" page at

https://www.shusterman.com/ombudsman.html#3

Michael Dougherty has been appointed by Secretary Chertoff to be the new USCIS Ombudsman effective Monday, March 3, 2008.
1. The March Visa Bulletin: A Welcome Sign for EB Immigrants
Historically, the March Visa Bulletin does not bring welcome news for employment-based (EB) immigrants. In 2007, the EB-3 visa numbers failed to advance even a single day between February and March.
Much to everyone's surprise, in 2008, the EB-3 category (professionals and skilled workers) worldwide and for the Philippines advanced more than two years from November 1, 2002 to January 1, 2005. This will enable thousands of immigrants to have their green cards approved by the USCIS and by the U.S. Embassy in Manila.
I have never seen such a stunning advance in March in my 30+ years of practicing immigration law. Why should 2008 be so different, and better, than earlier years? Rather than simply hazard a guess, a group of attorneys, including Ellen Ma Lee, Esq. from our law firm, had a face-to-face meeting with the State Department's Visa Bulletin Guru Charles Oppenheim.
To paraphrase Charles' comments, he is trying to avoid the July surge (and USCIS backlash) that occurred in 2007. Since he is an employee of the State Department, he has little control over the pace at which the USCIS, which is part of the Department of Homeland Security, approves applications for adjustment of status.
Like Lucy in the Charlie Brown cartoon strip, every year the USCIS promises Charles that if he simply listens to them, they will approve enough applications to exhaust the EB quotas by the end of the fiscal year on September 30th. But every year, they fail to keep their promise (just as Lucy pulls the football away from Charlie at the last minute) and thousands of EB visas end up in the trash can even as the retrogression gets worse and worse.
In July 2007, Charles called the USCIS' bluff, and made all the EB categories (except unskilled immigrants) "current". The USCIS was deluged with I-485s and this caused a great commotion. See
https://www.shusterman.com/newsletterusimmigrationaugust2007
So this year, Charles decided to apply some gentle pressure earlier in the year to see how the USCIS responds. On March 1, not only did the EB-3 category move forward over two years, but the EB-1 and the worldwide EB-2 categories remain current.
This strategy should allow the U.S. Embassy in Manila and the USCIS to approve well over 10,000 green cards for registered nurses and their families in March, and with the USCIS' new and improved policy regarding FBI name checks (See topic #2 below.), there is a good chance that all EB immigrant visa numbers will be used up this year.
If not, Charles still has the option of another July "surge".
As usual, the Visa Bulletin contains a caveat for those foolish enough to think that the retrogression is a thing of the past:
"The cut-off date movement for March in several Employment categories has been greater than those experienced in recent months. Advancement of the cut-off dates at this time should prevent a situation later in the fiscal year where there are large amounts of numbers available but not enough time to use them. If the expected increase in CIS number use materializes, future cut-off date movements could slow or stop."
APPLICATION FINAL ACTION DATES FOR FAMILY-SPONSORED PREFERENCE CASES
| | | | | | |
| --- | --- | --- | --- | --- | --- |
| Categories | World | China | India | Mexico | Philippines |
| 1st | 15-02-02 | 15-02-02 | 15-02-02 | 01-07-92 | 01-03-93 |
| 2A | 15-04-03 | 15-04-03 | 15-04-03 | 01-05-02 | 15-04-03 |
| 2B | 08-02-99 | 08-02-99 | 08-02-99 | 01-04-92 | 01-02-97 |
| 3rd | 15-05-00 | 15-05-00 | 15-05-00 | 15-07-92 | 01-04-91 |
| 4th | 15-07-97 | 01-12-96 | 01-11-96 | 15-11-94 | 22-02-86 |
APPLICATION FINAL ACTION DATES FOR EMPLOYMENT-BASED PREFERENCE CASES– These dates are consistent with prior visa bulletin priority dates.
| | | | | | |
| --- | --- | --- | --- | --- | --- |
| Categories | World | China | India | Mexico | Philippines |
| 1st | Current | Current | Current | Current | Current |
| 2nd | Current | 01-12-03 | U | Current | Current |
| 3rd | 01-01-05 | 01-12-02 | 01-08-01 | 01-05-01 | 01-01-05 |
| Unskilled | 01-01-02 | 01-01-02 | 01-01-02 | 01-01-02 | 01-01-02 |
| 4th | Current | Current | Current | Current | Current |
| Religious | Current | Current | Current | Current | Current |
| 5th Non-Regional | Current | Current | Current | Current | Current |
| 5th Regional | Current | Current | Current | Current | Current |
2. New Policy on FBI Name Checks: The Good, The Bad & The Ugly
On February 4, the USCIS issued an Interoffice Memorandum entitled "Revised National Security Adjudication and Reporting Requirements".
* The Good
The memo explains that with regard to certain applications for immigration benefits (I-485, I-601, I-687, I-698), the FBI has agreed to complete the required name checks within 180 days. The memo further provides that "where the application is otherwise approvable and the FBI name check request has been pending for over 180 days, the adjudicator shall approve the I-485, I-601, I-687, or I-698 and proceed with card issuance." (Emphasis added)
The American Immigration Law Foundation (AILF) has noted that the USCIS memo applies both to pending and future applications. AILF recommends that immigrants and their attorneys send "demand letters" with the USCIS memo attached to the agency requesting that their applications be approved immediately. Similarly, if a case is being litigated in Federal Court, attorneys should file a motion with the Court requesting that the application be granted immediately. They should make sure to attach the USCIS memo.
We link to both the USCIS memo and the AILF advisory from our "USCIS" page at
https://www.shusterman.com/uscitizenshipandimmigrationservices.
USCIS estimates that 10,000 I-485 applications are awaiting overdue name clearances at agency Service Centers and projects that these cases will be processed by mid-March.
* The Bad
The USCIS memo specifically excludes applications for naturalization from the "180 Day Rule".
Presumably, this means that there is no agreement with the FBI that name checks in naturalization applications will be completed within 180 days. However, the law provides that if a naturalization application is not decided within 120 days after the interview for any reason, the applicant may seek relief in Federal Court.
See our article, "Why Wait When You Can Litigate?" at
https://www.shusterman.com/newsletterusimmigrationfebruary2006.html#4
More problematic is the fact that the memo only applies to four types of applications, and is silent regarding all other types of applications and petitions for immigration benefits.
We are currently litigating a case involving an FBI name check delay in adjudicating an I-751 (Petition to Remove the Conditions on Residence) on behalf of a person who received conditional residence based on her marriage to a U.S. citizen.
Similarly, we have successfully litigated cases involving H-1B extensions and delays involving EAD issuance.
We do not see a particular reason for limiting the application of the 180 Day Rule to only four types of applications (although this is a good start), and we hope the USCIS amends the memo to apply to other types of applications for immigration benefits. After all, if the USCIS delays deciding an I-485, the applicant may still work in the U.S. However, if the agency delays approving an H-1B extension or an EAD request, the person will lose not only their job, but their ability to remain in the U.S. The Federal Judges that we have appeared before have been sensitive to these important issues.
* The Ugly
In his June 2007 report to Congress, the USCIS Ombudsman stated that "FBI name checks may be the single biggest obstacle to the timely and efficient delivery of immigration benefits…" We link to the complete text of the report from our "Ombudsman" page at
https://www.shusterman.com/ombudsman.html
On page 37 of the report, the Ombudsman remarks that "as of May 2007, USCIS reported a staggering 329,160 FBI name check cases pending…with approximately 32 percent (106,738) pending over one year."
On page 40, the Ombudsman goes on to state the following:
"Delays in the name check process actually prolong an individual's presence in the United States while the check is pending. In this sense, the current USCIS name check policy may increase the risk to national security by extending the time a potential criminal or terrorist remains in the country."
Fortunately, the new USCIS name check memo will, no doubt, reduce the number of persons awaiting approval of their applications for adjustment of status to permanent residence. However, it also has the potential to produce some unintended negative consequences.
Consider the present backlogs in the quotas for employment-based (EB) immigrants. A teacher, a nurse or a computer profession in the EB-3 (professionals and skilled workers) category currently must undergo a five-year waiting period in order to achieve permanent residence while a physician born in India practicing in a medically-underserved area may not even apply for adjustment of status due to lack of visa numbers.
Why? Because the law limits the number of persons who may immigrate through their employment to 140,000 annually. And this number includes the spouse and children of the employee. In reality, less than 10% of all immigrants to the U.S. are sponsored by U.S. employers. The EB-1, EB-2 and EB-3 categories are all limited to 40,000 immigrants per year, although unused numbers from the EB-1 category are available for use by EB-2 immigrants, and unused numbers from the EB-2 category are available for use by EB-3 immigrants.
As soon as USCIS grants additional applications for green cards under the new 180-day rule, ten of thousands of I-485s pending for EB applicants will be granted, and the waiting times for those still in line will retrogress.
This is not the fault of the USCIS. Congress must provide a solution. Last year, Senator Cornyn (R-TX) introduced the SKIL Bill which would increase the number of employment-based immigrants to 290,000 per year and exclude spouses and children from the total. Since employment-based immigrants can not fill jobs sought by American workers and since they must be paid at the prevailing wage, passage of the SKIL Bill would not only solve the immigration backlog problem, but would provide a much-needed stimulus to the economy.
3. Schedule of Upcoming Immigration Law Seminars
March 10-11, 2008
Anaheim, California
AILA 2008 Spring Fundamentals of Immigration Law Conference
I will be the discussion leader of a panel entitled "The Road to Naturalization and Citizenship" on March 10th at 4:30pm.
March 27, 2008
Los Angeles
Los Angeles County Bar Association Immigration Law Training Course
My topic will be "Introduction to Immigrant Visas".
For more information, please see
June 25-28, 2008
Vancouver, Canada
American Immigration Lawyers Annual Conference Vancouver, Canada
I will be the discussion leader for a panel regarding the "Child Status Protection Act".
4. Temporary Professional Visas – Prepare Your H-1B Petitions Now
Petitions for temporary professional visas (aka "H-1Bs") are available once a year. Savvy employers know that the petitions must be submitted six months before the beginning of the government's October 1st fiscal year.
This year, this means that the petitions must be sent by overnight delivery to the USCIS on Monday, March 31 in order to arrive on Tuesday, April 1st. Why the rush?
In 2007, the government received 123,000 petitions in the first two days of February and the law only allows 65,000 petitions to be approved annually. So, the government selected the winner by randomly by a lottery.
Since it takes a few weeks to prepare an H-1B petition and supporting documents, employers should get the required materials to their attorneys in early March to give them sufficient time to submit them by the end of the month.
Of course, as experienced attorneys know, there are exceptions to almost every law, and exceptions to the exceptions. Here are a few groups of persons who are exempt from the 65,000 H-1B cap:
Persons who are already working in H-1B cap-subject jobs and who are seeking to extend their stay in the U.S. or to change employers;
Persons with advanced degrees in the U.S. are subject to a separate quota of 20,000 per year. Last year, it took several weeks for this quota to fill;
Some employers are exempt from the numerical caps: a. Institutions of higher learning or related or affiliated non-profit entities; b. Government research organizations; and c. Non-Profit research organizations;
Frequently Overlooked Exemption: Persons who are employed "at" one of the above organizations even if they are employed by a "for-profit" employer;
Exemption: Physicians who have received J waivers by being sponsored by either a federal or state "interested governmental agency";
Exemption: Persons who have been in H-1B status sometime during the past six years who have yet to use up all of their six years;
Persons who are citizens of either Chile or Singapore have their own sub-quotas within the 65,000 cap because their governments have signed Free Trade Agreements with the U.S.
We could go on and on, but suffice to say that the best policy is to read the qualifications for H-1B workers and their employers on our "Temporary Workers" page at
https://www.shusterman.com/h1bvisaguide.html
and make sure your H-1B petition gets submitted in a timely fashion.
5. Success Story – How a Special Education Teacher Got an H-3 Trainee Visa
The section of law which created the H-3 trainee visa category is written in a way that makes it difficult for employers to bring foreign nationals into the U.S. for training.
When an H-3 petition is submitted, a training plan needs to be included which satisfies more than 18 requirements. One item requires a balancing act on the part of the employer in which they must prove that the skills to be learned in the U.S. cannot be learned abroad. This is the easy part.
The hard part is that employers must also prove that the newly-acquired skills will be of use to the foreign national when he/she returns home.
Put simply, the skills cannot be uniquely American because they will be of no use back home and they cannot be uniquely foreign as these may be learned without coming to the U.S. The skills must be fit for Goldilocks, like her porridge in the classic children's tale: not too hot and not too cold, but "just-right".
Given this delicate balancing act, it is no surprise that only about 3,000 H-3 visas are issued annually.
Nevertheless, when the H-1B cap is reached, we are frequently asked by our corporate clients if an H-3 visa can be used as alternative. Our answer is almost always "no".
However, there is one outstanding exception to these onerous requirements.
6. Immigration Trivia Quiz – Immigrants at the Oscars
Quiz Removed
7. Ask Mr. Shusterman – Visa Bulletin vs. Processing Times
In today's world of multi-year retrogression and increased processing times, a lot of people tend to confuse the waiting times listed on the State Department's monthly Visa Bulletin with the processing times for USCIS Service Centers and District Offices. What follows is our abbreviated explanation of the difference between the two:
* Visa Bulletin
Over one million people immigrate to the U.S. annually. Most of them are "immediate relatives" (spouses, parents and children of the U.S. citizens) who qualify for green cards without numerical restrictions. Others are refugees and asylees.
Most of the rest immigrate to the U.S. because (1) they are sponsored by their family members who are U.S. citizens or permanent residents; (2) they are sponsored by U.S. employers; or (3) they win the visa lottery.
People who immigrate in these categories are subject to the following numerical limitations: (1) a minimum of 226,000 persons per year are sponsored by their U.S. citizen parents or siblings or by their permanent resident spouses or parents; (2) a maximum of 140,000 persons are sponsored by their employers, are self-sponsored based on their job skills or invest in a company or a regional center; and (3) a maximum of 50,000 persons immigrate because they were randomly selected as winners of the annual diversity visa lottery (DV).
Within the family-based (FB) and the employment-based (EB) categories, there are five sub-categories each. Every category is subject to a numerical limitation although unused numbers from a higher category are sometimes available to persons in lower categories. In addition, depending on your country of chargeability (usually, but not always, your country of birth), the law limits the number of persons who may immigrate to 7% of the worldwide total. These per-country limitations have dramatically increased the waiting times for persons born in the Peoples' Republic of China, India, Mexico and the Philippines.
The State Department issues a Visa Bulletin on a monthly basis which is broken down by category and by country. It shows which "priority dates" are "current".
For simplicity's sake, compare this system to buying a cake at a bakery. You cannot be served until you take a number (thereby establishing a "priority date") and when everyone with a lower number has been served, your priority date becomes "current" and it is your turn to be served.
In the family-based system, your priority date is established when your relative submits an immigrant visa petition (form I-130) on your behalf. In the employment-based system, your priority date depends on when your employer submits a PERM (aka Labor Certification) application on your behalf, or, if you are exempt from PERM, when you or your employer submits an immigrant visa petition (frequently, form I-140) on your behalf. When your priority date precedes the date shown in your category on the Visa Bulletin, you may apply, if otherwise eligible, for permanent residence.
We post the Visa Bulletin online the same day that it is released by the State Department at
https://www.shusterman.com/statedepartmentvisabulletin/
We also link to the State Department's archive of past visa bulletins going back to April 2002. Back issues of SHUSTERMAN'S IMMIGRATION UPDATE allow you to check visa bulletins back to 1996. See
https://www.shusterman.com/newsletter-back-issues-us-immigration/
To understand how the Visa Bulletin works, look at the first table, entitled "Family Categories". The family-based 4th preference category (brothers and sisters of U.S. citizens) for the Philippines is backed-up to 1986. This means that if you were born in the Philippines and your sibling petitioned for you in early 1986, he or she became eligible for a green card interview in early 2008, a wait of 22 years!
Look at the second table which is entitled "Employment Categories". If you are a computer programmer born in India with an M.S. in Computer Science from Stanford, and you are employed by a U.S. employer in a job which requires an advanced degree, you are in the EB-2 category, and this category is "unavailable" meaning that the government has received so many applications that you can not presently apply for permanent residence no matter how long you have been waiting to do so!
* USCIS Processing Times
Suppose that the two persons mentioned above reside in the U.S. and are eligible to adjust their status to permanent residence in the U.S. Only when their priority dates are current do the USCIS processing time charts come into play. We link to the official processing times for various types of petitions and applications from all USCIS Service Centers and local offices from
https://www.shusterman.com/waitingtimesusimmigration/
For example, go to this page and click on the "Nebraska Service Center" (NSC) and scroll down to form I-485 – "Application to Register Permanent Residence or to Adjust Status – Employment-based adjustment applications". The average processing time for such an application is less than one year.
The important thing to realize is that the USCIS processing times do not negate the numerical quotas under the law as reflected in the Visa Bulletin. Only when a person's priority date is current, and they submit form I-485 do the USCIS processing times even come into play.
In July and part of August, all of the EB priority dates became "current" and, as a result, hundreds of thousands of persons were able to submit I-485s. Yet, in the next few months, the EB-3 numbers and the EB-2 numbers for persons born in China and India backlogged or "retrogressed", in some cases by many years. This rendered the USCIS processing times meaningless since the USCIS cannot approve your I-485 unless the Visa Bulletin shows that your priority is current when the USCIS is ready to decide your application.
Got that? If so, you may want to consider a career in immigration law!
Do you have immigration questions of general interest to our readers? Send them to
scanton@shusterman.com (Link no longer operational)
Each month we will choose one question to answer in our newsletter. To be considered, questions should be general in nature, and should be short and to the point (no more than 20-30 words).
If your question is neither short nor general, please schedule a 30-minute legal consultation with me at
https://www.shusterman.com/schedule-immigration-consultation/
8. Immigration Government Processing Times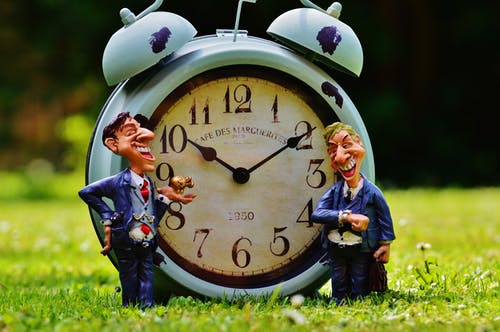 We link to the most recent immigration waiting times for each of the four USCIS Service Centers, the National Benefits Center and the Administrative Appeals Office. We also link to the processing times of all of the 83 USCIS District Offices and Sub-offices. We link to the Labor Department's page entitled "Processing dates for labor certification applications". Finally, we link to the State Department's "Visa Wait Times" page.
9. Chat Transcripts, Audios, Videos and WebCasts
Deleted
10. Winner of the January 2008 Immigration Trivia Quiz
Quiz Removed
Here are the answers from our winner:
Dear Mr. Shusterman:
I have been a subscriber to your immigration newsletter since 2004 and have been actively reading the news ticker and other information available at your website. I think that you provide the best immigration information without a single doubt.
I have been searching the candidates' quotes and I think I found them all.
1- "The reality is that we track packages from UPS and FedEx every time we order from Amazon.com. And, yet, we've got a government that says we don't know what to do and how to keep up with people. If necessary, we ought to outsource this whole issue to FedEx and UPS. They seem to have a better way of keeping up with packages than our government does with people." by Mike Huckabee
2- "I take issue with your description of people being illegal immigrants. There aren't any illegal human beings. They are undocumented. The best way to deal with this is cancel NAFTA and renegotiate the trade agreement with Mexico. You give people a path to legalization and make sure that you don't criminalize their status any further. I take exception to the way you framed that question" by Dennis Kucinich
3- "But if you're prepared to send an 80 year-old grandmother who's been here 70 years back to some country, then frankly you're not quite as compassionate as maybe I am." by John McCain
4- "You cannot go to a 7-11 or a Dunkin' Donuts unless you have a slight Indian accent…I'm not joking." by Joe Biden
5- "Some of the hardest-working and most productive people in this city are undocumented aliens. If you come here and you work hard and you happen to be in an undocumented status, you're one of the people who we want in this city. You're somebody that we want to protect, and we want you to get out from under what is often a life of being like a fugitive, which is really unfair." by Rudy Giuliani (as the Mayor of New York City)
6- "A nation without secure borders is no nation at all. It makes no sense to fight terrorists abroad when our own front door is left unlocked." by Ron Paul
7- "You stop illegal immigration by building a fence, a physical fence and then a technological fence." by Rudy Giuliani (Presidential Candidate)
8- "You know what, we should stop demonizing immigrants, we should stop doing that." by Bill Richardson
9- "If they could, I would have turned all the people over, it would have helped me. I would have had a smaller population. I would have had fewer problems." by Rudy Giuliani (Presidential Candidate)
I am from South America and have recently obtained an EAD. I have questions regarding AOS, AC21, name check, GC, and more.
I hope I am the winner.
Thank you so much for your valuable help,
Carina
Carina – You are the winner! And I'm very impressed!
Carl Shusterman
Certified Specialist in Immigration Law, State Bar of California
Former U.S. Immigration & Naturalization Service Trial Attorney (1976-82)
Board of Governors, American Immigration Lawyers Association (1988-97)
Phone: (213) 623-4592 Fax: (213) 623-3720
Law Offices of Carl Shusterman, 600 Wilshire Blvd., Suite 1550
Los Angeles, California 90017
"We need a path to legalization, to bring the immigrants out of the shadows. … If they had committed a crime in our country or the country they came from, then they should be deported. But for everyone else, there must be a path to legalization. I would introduce that in the first 100 days of my presidency."
– Senator Hillary Clinton (2008)
"I know how to fix those borders with walls, with UAVs, with sensors, with cameras, with vehicle barriers. They want the border secured first. And I will do that, and, as president, I will have the border state governors certify those borders are secured. And then we will have a temporary worker program with tamper-proof biometric documents, and any employer who employs someone in any other circumstances will be prosecuted. That means a lot of people will leave just normally because they're not going to be able to get their job. Then we have to get rid of two million people who have committed crimes here. We have to round them up and deport them. As far as the others are concerned, we were in an ongoing discussion when this whole thing collapsed."
– Senator John McCain (2008)
"It is absolutely critical that we tone down the rhetoric when it comes to the immigration debate, because there has been an undertone that has been ugly. … We are a nation of laws, and we are a nation of immigrants, and we can reconcile those two things. So we need comprehensive reform."
– Senator Barack Obama (2008)
Newsletter US Immigration Update March 2008 – Quick Links
About Us
Back Issues of Our Newsletter
Citizenship
Client Testimonials
Forms Download
Green Cards
Job Search
PERM
Processing Times
Schedule a Legal Consultation
Subscribe to Our Newsletter
Success Stories
Temporary Visas
Visa Bulletin
March 2, 2008