Volume Thirteen, Number Six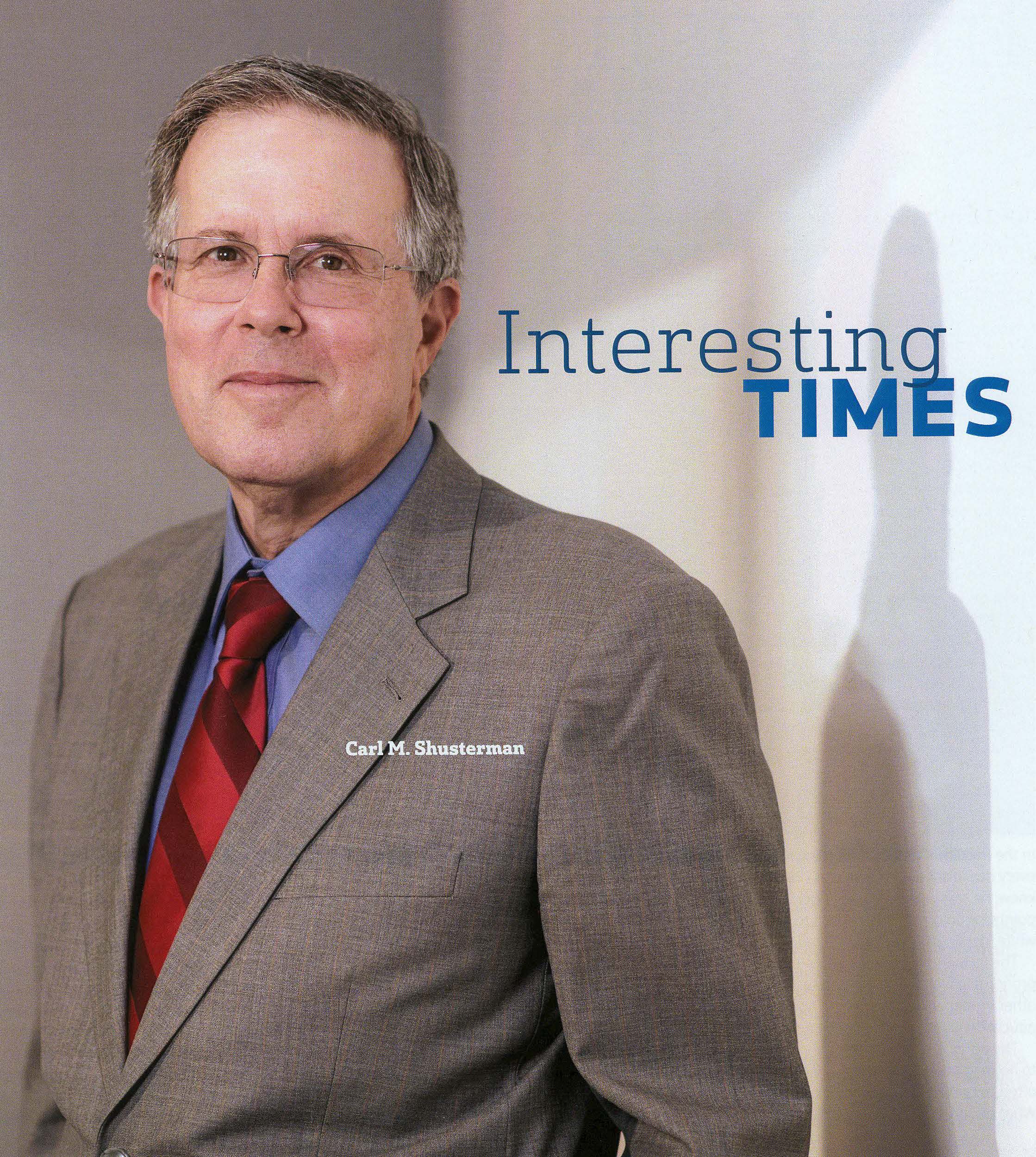 SHUSTERMAN'S IMMIGRATION UPDATE is the Web's most popular e-mail newsletter regarding U.S. immigration laws and procedures with over 40,000 subscribers located in more than 150 countries. It is written by a former INS Trial Attorney (1976-82) with over 30 years of experience practicing immigration law.
Published by the Law Offices of Carl Shusterman, 600 Wilshire Blvd, Suite 1550, Los Angeles, California, 90017. Phone: (213) 623-4592 x0.
Subscribe to our E-Mail Newsletter, join the conversation on our Immigration Facebook Page, follow our Blog Posts and subscribe to our "How-To" Immigration Videos.
Client Reviews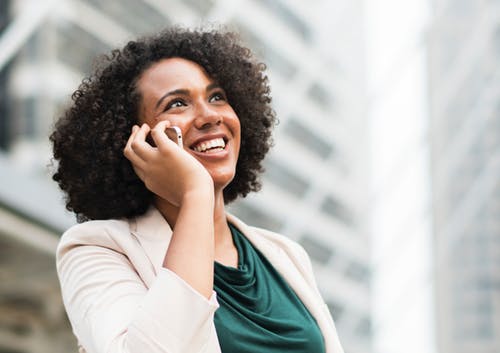 Carl Shusterman is Simply the Best
"I am a Los Angeles-based news reporter, who hired Carl and his team of attorneys to help me acquire permanent residency in the United States. I was dreading the arduous and bureaucratic process, but Carl and his staff were so professional and efficient, they helped the procedure go very smoothly."
- Ann S., Santa Clarita, California
Read More Reviews
Zoom Consultations Available!
Newsletter US Immigration Update July 2008
TABLE OF CONTENTS:
NEWS FLASHES:
AC-21 – In our June 2008 newsletter, we referenced a USCIS memo, dated May 30, which provided additional guidance on AC-21 issues including post-6th year H-1B extensions, 180-day portability, concurrent employment for "cap-exempt" H-1B workers and whistleblower protections for H-1B workers who report Labor Condition Application (LCA) violations. Where a labor certification or visa petition was filed more than 365 days earlier, a post-6th year H-1B extension may be granted unless: (1) The I-140 was not filed within 180 days of granting the PERM application, if required; (2) The labor certification was denied or revoked; (3) The I-140 was denied; or (4) The I-485 was granted or denied. In deciding whether to grant a post-6th year extension, the USCIS will determine visa availability by referring to the Visa Bulletin which applied on the date that the employer applied for the H-1B extension. A person working with a "cap-exempt" H-1B may seek concurrent employment with a "cap-subject" employer. If an H-1B worker is fired for reporting an LCA violation, the USCIS may consider this as an "extraordinary circumstance" and allow the worker additional time to change or extend his status. A person with an I-485 which has been pending for 180 days or more may port (change jobs) only if the underlying I-140 has been approved. (This last point is clearly contrary to the law, and was corrected verbally at the AILA Convention in Vancouver by the USCIS General Counsel Lynden Melmed.) We link to the USCIS memo from our "H-1B" page at https://www.shusterman.com/h1bvisaguide.html#1
DOL PERM Audits – The number of PERM audits by the Department of Labor (DOL) have been increasing over the past few months. At the beginning of June, the DOL issued a statement announcing that they would be auditing all PERM applications submitted by the largest immigration law firm in the U.S. On June 2, the DOL issued a news release entitled "U.S. Department of Labor auditing all permanent labor certification applications filed by major immigration law firm". The release stated that "The department has information indicating that in at least some cases the firm improperly instructed clients who filed permanent labor certification applications to contact their attorney before hiring apparently qualified U.S. workers." The DOL followed up this news release two days later with a FAQ which stated that "where an employer does not normally involve immigration attorneys in its hiring process, there is no legitimate reason to consult with immigration attorneys before hiring apparently qualified U.S. workers who have responded to recruitment required by the permanent labor certification program." On June 4, the American Immigration Lawyers' Association (AILA) wrote a letter to the DOL Secretary stating that "it is crystal clear that attorneys have a legitimate role in counseling employers during PERM recruitment." On June 26, the law firm in question posted a notice on its web site defending itself and responding that "the regulations and decisions specifically protect the employer's right to counsel throughout the complex PERM process." We link to all of the above documents from our "PERM" web page at https://www.shusterman.com/perm/#3
E-Verify Required for Federal Contractors – On June 9, President Bush issued Executive Order 12989 which requires all Federal contractors to use the E-Verify system. The Executive Order does not specify when this requirement will become effective. To read the complete text of the Executive Order, see

http://www.whitehouse.gov/news/releases/2008/06/20080609-2.html (Link no longer operational)
FOIA Status Check (USCIS) – By law, the USCIS is supposed to respond to requests to release information from an individual's administrative file within 10-20 days. In reality, the process takes over one year unless the person is undergoing removal proceedings. Now, persons waiting in USCIS' queue under the Freedom of Information Act (FOIA) can track the progress of their requests online. See our "Check Case Status" page at https://www.shusterman.com/checkimmigrationcasestatus
I-140 Premium Processing – On July 16, the USCIS resumed premium processing for certain I-140s, those where the beneficiary will not be able to obtain a post-sixth year extension of his H-1B in the absence of an I-140 approval. For more information, see our "Premium Processing" page at https://www.shusterman.com/premiumprocessingimmigration.html
Litigation – The Supreme Court issued a complex decision in June allowing persons to file motions to reopen/reconsider and to withdraw their requests for voluntary departure prior to the expiration of the voluntary departure period. Does this sound a little confusing? Read more about this decision,

Dada v. Mukasey

, No. 06-1181, 554 U.S.___ (June 16) from a Practice Advisory and the Litigation Clearinghouse Newsletter published by the American Immigration Law Foundation (AILF). The same newsletter also contains a summary of

Aramark Facility Services v. SEIU

, No. 06-56662, a decision issued by the U.S. Court of Appeals for the 9th Circuit on June 16 regarding an employer's "constructive knowledge" of employees' unlawful status when an SSA "no-match" letter is received. In this case, the Court ruled that the employees' failure to meet a 3-day deadline imposed by the employer to resolve the discrepancy between the social security number and the name on the card did not put the employer on constructive notice that it was employing undocumented workers. The employer was ordered to reinstate the employment of 33 workers and give them backpay.
Ombudsman's 2008 Report to Congress – At the end of June, the USCIS Ombudsman issued his annual report to Congress. The 112-page report contains recommendations in the following areas:

Comprehensive Case Management System Is Overdue
Digitized Entry, File, and Adjudications
Working Group to Improve File Tracking
Proactive Customer Service
Website
Exchange Program
Tier 1 Scripted Information
Consistent Information in USCIS Systems
Workforce After-Action Report

We link to the complete text of the report from our "Ombudsman" page at https://www.shusterman.com/ombudsman.html#1
Steve Fischel, RIP – At the AILA Convention in Vancouver, Steve Fischel, an immigration attorney and former State Department official died. Steve was an exemplary public servant, always interpreting the immigration laws in a practical and humane way. I had the pleasure of knowing Steve for over 20 years, and I was fortunate to have had the opportunity to speak together on panels where we discussed the proper interpretations of various immigration laws and regulations. After he retired from government service, we got together for dinner and drinks in his beloved Santa Barbara. Steve was a wonderful guy, and I miss him deeply.
Visa Bulletin – The July Visa Bulletin is bad news for persons in the employment-based third (EB-3) category. No green cards will be issued in this category for the rest of the fiscal year (until October 1). To view the July 2008 Visa Bulletin, see our "Visa Bulletin" page at https://www.shusterman.com/statedepartmentvisabulletin/
1. Federal Lawsuit Filed to Force Government to Follow CSPA
Generally, when children turn 21 years of age, they can no longer qualify for green cards along with their parents. Congress knows this, and they attempted to keep families intact by passing the "Child Status Protection Act" (CSPA) in 2002. See Topic #5 below.
However, Congress realized that despite their best efforts, some children would turn 21 ("age-out") despite CSPA, and, therefore, they inserted a provision in CSPA (the last sentence of section three) to allow these youngsters to promptly reunite with their parents and siblings. See https://www.shusterman.com/childstatusprotectionact.html#1
Unfortunately, in the six years since CSPA was signed into law, the USCIS has never issued regulations explaining how the agency would implement the law. The agency has issued a total of ten memos explaining the intricacies of CSPA. Incredibly, none of the ten memos explains the "automatic conversion" provision at the end of section three of CSPA which provides as follows:
(3) RETENTION OF PRIORITY DATE- If the age of an alien is determined under paragraph (1) to be 21 years of age or older for the purposes of subsections (a)(2)(A) and (d), the alien's petition shall automatically be converted to the appropriate category and the alien shall retain the original priority date issued upon receipt of the original petition.'.
What does this provision mean in simple English? Consider the following real-life example:
Mrs. Rosalinda Cuellar de Osorio is a native of El Salvador. Her U.S. citizen mother filed an immigrant visa petition for her and her family in 1998. After patiently waiting and playing by the rules, she and most of her family were finally able to immigrate to the U.S. in 2006. All of the family members immigrated to the U.S. except for her son Melvin who was only 13 years old when the original petition was submitted, but who had turned 21 years of age just before he could receive his green card. The U.S. Embassy in El Salvador ignored the automatic conversion language in CSPA and determined that because Melvin had turned 21, he was no longer a "child" and, therefore, could not immigrate together with his family.
In 2007, Mrs. Cuellar de Osorio filed a visa petition for Melvin under the 2B category as the unmarried son of a permanent resident. Her attorney, Andrew Knapp requested that, under the Child Status Protection Act, Melvin's petition be "automatically converted" from the FB4 (sibling) to the F2B category (unmarried adult son of a lawful permanent resident) and that he be accorded the original priority date of 1998. This would have allowed Melvin to immediately immigrate and join his family in the U.S. However, the USCIS has not answered this request nor have they acted upon the petition.
In all probability, USCIS will, a few years from now, give Melvin a 2007 priority date under the family-based 2B category. This priority date will not be current for another eight years meaning that he will not be able to join his parents until 2016 at which time Melvin will be over 30 years old. Should Melvin marry before immigrating to the U.S., his mother's petition for him will be cancelled, and he will not be able to join his family in the U.S. despite scrupulously following U.S. immigration laws for almost 20 years.
The words of the CSPA are plain and unambiguous. Melvin is clearly entitled to "retain the original (1998) priority date". The government is required to "automatically…convert" his grandmother's 3rd preference petition to the "appropriate category" which is the family-based 2B category since Melvin is the unmarried adult son of a lawful permanent resident.
This would allow Melvin to immediately rejoin his family in the United States.
It is really very simple. Yet for the past six years, the USCIS and State Department have ignored this section of the law.
The government has never proposed an alternative interpretation of CSPA. They simply pretend that this section of the law is nonexistent, and deny thousands of potential immigrants the benefits that the law confers.
Yet, over two years ago, the Board of Immigration Appeals (BIA) issued a decision, Matter of Maria T. Garcia, which interprets CSPA properly, and in a manner which would entitle Melvin to immediately immigrate to the United States and rejoin his family. Unfortunately, since the decision was not designated as a precedent, it is not binding on the USCIS. We link to the complete text of this decision from our "CSPA" page at https://www.shusterman.com/childstatusprotectionact.html#5
Also, see our April 2007 article entitled "How 'Age-Outs' Can Benefit Under CSPA" at https://www.shusterman.com/newsletterusimmigrationapril2007.html#7
After years of trying to get the government to follow the law, the patience of our clients is wearing thin. On June 23, we sued the government on behalf of Ms. Cuellar de Osorio and a number of other plaintiffs with similar cases. Most of our plaintiffs are from the Philippines, the country with the longest backlogs in the family categories.
Would you benefit if the government followed the letter of the CSPA law? We know that there are thousands of families that would. We link to the complete text of our complaint in our Federal Lawsuit, Cuellar de Osorio vs. Scharfen, from our "CSPA" page at https://www.shusterman.com/childstatusprotectionact.html#A
The government has 60 days to answer our complaint. As soon as they do, we will post their answer online. We promise to keep you informed as this important lawsuit progresses.
P.S. – Apparently, we are not the only ones who are "fed up, and not going to take it anymore." One business day before we filed our lawsuit in Federal Court, another law firm in Los Angeles filed a class action lawsuit based on USCIS' failure to follow the same section of CSPA. We presume that the two lawsuits will be heard before the same Federal Judge.
2. The New Two-Year EAD – Less than Meets the Eye
On July 30, 2004, USCIS published an interim rule, "Employment Authorization Documents," at 69 Federal Reg. 45555. This interim rule authorized USCIS, in its discretion, to issue EADs with validity periods other than one year based on certain criteria deemed appropriate by the Department of Homeland Security.
At that time, we hoped that the USCIS would start issuing multi-year EADs; not only to applicants for adjustment of status but for a host of other applications as well, and spend its energy reducing backlogs for other immigration benefits. Unfortunately, despite the regulation, USCIS continued to issue EADs for only a year or less.
On June 9, 2008, almost four years later, DHS Secretary Michael Chertoff announced the following change of policy: "I'm also pleased to announce that we will be extending the validity period of the employment authorization documents that we issue to individuals who are waiting adjustment of status to lawful permanent residence, or in colloquial phrase, the green card. Currently, adjustment applications are granted employment authorization documents with only a one year maximum validity. Beginning later this month, we'll start issuing these documents with a two-year validity period for aliens who are waiting adjustment of status if their application is expected to be pending for more than a year. This, again, is eliminating a persistent source of frustration for workers who are here, who have a pending adjustment application but have to go and renew their employment documents every single year."
We link to USCIS's Press Release and Fact Sheet regarding two-year EADs from our "Adjustment of Status" page at https://www.shusterman.com/adjustmentofstatus
Why a two-year maximum? Why only for certain applicants for adjustment of status? Don't get too excited about the two-year EADs. Although the new USCIS policy started on June 30, it only applies to a narrow subset of EADs. We quote from the EAD FAQ:
"Will applicants get a two-year EAD when they file an I-765 with their I-485 adjustment of status application?
Generally no. Initial EAD filings will generally receive an EAD that is valid for one-year because they are usually submitted with the Form I-485 that can only be filed when there is an immigrant visa number immediately available to the individual. Applicants are only eligible for a two-year EAD if their immigrant visa availability date retrogresses (i.e., when actual demand for visa numbers exceeds forecasted supply) after the Form I-485 is filed. If an immigrant visa number is available, USCIS will grant the one-year EAD."
Not exactly change we can believe in…
3. The Employer's Role in the PERM Registration Process
The following information is provided as a practical guide with helpful links for an employer seeking to file an electronic PERM application using the United States Department of Labor (DOL) online PERM system. See https://www.shusterman.com/perm/
All employers wishing to sponsor a foreign worker for legal permanent resident (LPR) status through the electronic online PERM process must first register on the DOL's online system. Click on "Online PERM Registration" from our "PERM Resources" page at https://www.shusterman.com/perm/#3A
In order for an employer to complete the registration, it will need to provide the employer's full legal name, address, phone number, year established, the North American Industry Classification (NAICS) code, as well as the company representative's contact info, including e-mail address.
The NAICS code was developed jointly by the U.S., Canada, and Mexico to provide new comparability in statistics about business activity across North America. An employer may look up its NAICS by following the links from our website. See the "NAICS Look-Up" from our "Employer Information Guide" at https://www.shusterman.com/employersimmigrationguide/#A
Keep in mind that the contact person listed as the employer's representative will be required to respond to the DOL's e-mail questionnaires that are sent to the employer when a PERM application is filed to get confirmation that the employer is aware that a case has been filed, or if any additional information is needed by the DOL. It should be someone with a hiring & firing authority and someone who will be aware when cases are being processed so that he or she will know when to expect correspondence from the DOL, etc.
Many employers find this registration requirement to be overly cumbersome and would prefer to have their immigration counsel register for them; however the DOL has specifically prohibited anyone other than the employer from making the initial PERM registration. In response to the question, "Can an attorney, agent, or law firm register to use the Permanent On-Line System?", the DOL responded "No, only an employee or owner of the employer entity may register to use the Permanent On-Line System because employers must make attestations required for the permanent application process and a PIN will only be assigned to an employer. The registration must be submitted by an individual with actual hiring authority for the employer." See DOL's 2nd PERM FAQ (4-06-05) from our "PERM Resources" page at https://www.shusterman.com/perm/#2
Once the employer has received confirmation from the DOL that the registration is complete, it can set up a "sub-user" account for its agent or attorney that will allow them to draft and file PERM applications for the employer.
Additional guidance can be found at our step-by-step guide to registering on the DOL PERM system at https://www.shusterman.com/newsletterusimmigrationmarch2006.html#3
4. Honor Student Beats Deportation: "You Tube" Video
All during the past month, a number of newspapers covered the story of a high school valedictorian who was scheduled to be deported after he graduated. Finally, Senator Dianne Feinstein (D-CA) came to the rescue and introduced a private bill in the Senate which temporarily blocks the student's deportation.
While we commend Senator Feinstein, it is a fact that less than 5% of all private bills are enacted into law. Since 1997, only 43 of 945 such bills introduced by members of the Senate and the House were signed into law.
Though the immigration laws keep getting tougher and tougher, we prefer to help our clients the old-fashioned way, by litigation and sometimes, by getting their cases featured in the media as well. See our "Photo Gallery" at https://www.shusterman.com/photogalleryusimmigration-2/
During the next few months, we will feature a number of these memorable cases on "YouTube". Our first broadcast concerns Miguel Perez, who was smuggled into the U.S. by his 61-year-old mother from his native El Salvador at the tender age of 14. They were immediately apprehended by the Border Patrol. Six weeks later, his mother died from a heart attack. Alone in the U.S., Miguel mastered the English language, and a few years later, graduated first in his class at California State University at Dominguez Hills. However, both an Immigration Judge and the Board of Immigration Appeals denied his request for asylum. Faced with a "final order of deportation", his immigration case looked hopeless.
His Congressman referred him to our law firm after Miguel's bags were packed and he was ready to leave the U.S. for good. Suffice to say that we were able to find a way to win his immigration case.
Today, Dr. Miguel Perez is a distinguished university professor.
5. Success Story: Reuniting a Family Using the CSPA
A worried Filipino nurse who we will call Mrs. Suerte consulted with us in February. She had become a lawful permanent resident through her job in June 2005.
Her concern was not about herself, but about her daughter in the Philippines who would turn 21 in May 2008. Due to the backlog in priority dates, her husband and daughter had yet to get their green cards. The family had been separated for over five years and they were looking forward to a reunion. Her former attorney knew there was no issue with her husband's green card process. Sooner or later he would be joining her. But with her daughter, he was afraid that she would turn 21 before she could qualify for a green card.
According to the law, a spouse or a child of an immigrant is entitled to immigrant status if accompanying, or following to join, her spouse or parent. A child must be under the age of 21 and unmarried. If the child turns 21 prior to her interview, generally she cannot receive a green card. The nurse's former attorney had informed her that it looked like her daughter would "age out" before she could receive a green card.
Mrs. Suerte was desperate to do something to make sure that her daughter's case would be approved before she turned 21.
We asked Mrs. Suerte's former attorney to produce all documents relating to her immigrant petition. We reviewed the papers and found out that her employer had filed an immigration visa petition (I-140) on behalf of Mrs. Suerte in March 2004, but that the petition was not approved until June 2005, over 14 months later.
Since the petition was pending for a long time, we realized there was a possibility that the Child Status Protection Act ("CSPA") might be applicable in this case. The details of this law can be accessed from our "Child Status Protection Act" page at https://www.shusterman.com/childstatusprotectionact.html
Under CSPA, her daughter qualified as the "derivative beneficiary" of the I-140 petition submitted on behalf of her mother. Therefore, her "CSPA age" is determined by the following formula: Start with the date that her immigrant visa became available. Then subtract the number of days that the immigrant visa petition was pending. Since the daughter's 'CSPA age' was under 21 after that calculation, she remained a child for purposes of her application for permanent residence.
We informed Mrs. Suerte that she had nothing to worry about since her daughter would have an extra 14 months after turning 21 to continue to be eligible for her green card.
We sent our attorney representation form to the U.S. Embassy in the Philippines, and we started keeping a very close watch on the State Department's monthly Visa Bulletin. See https://www.shusterman.com/statedepartmentvisabulletin/
In April 2008, her visa number became current and in May she was called for an interview at the Embassy. By this time, she was over 21 years of age though her CSPA age was 19 years and 10 months.
At the interview, the officer did not approve her case since he was in doubt about her eligibility for a green card since she had already turned 21. However, instead of denying it outright, he gave our client one more chance to explain her eligibility.
The family called us in desperation from the Philippines. We provided them with the necessary papers to prove her eligibility.
The daughter went back to the Consulate and this time they agreed with us and approved her green card!
Mrs. Suerte is doubly blessed, for not only did her daughter receive her green card before her 21st birthday, but also before the EB-3 category "blacked-out" on July 1st.
Read more of our Immigration Success Stories.
6. Immigration Trivia Quiz: Crossing Borders Through Words
Quiz Removed
7. Ask Mr. Shusterman: Helping Persons with Denied EB-3 Cases
In the past few weeks, we have seen a disturbing trend regarding persons with approved EB-3 petitions who receive erroneous denials of their adjustment of status applications filed under section 245(i). Many are placed under removal proceedings.
Their applications for adjustment of status are being denied for strange reasons, and often their attorneys do not know what to do. For example, in one case, the USCIS examiner called the Department of Labor and was told that no application for labor certification was submitted in April 2001 even though the client presented an acknowledgement letter from the State Workforce Agency (SWA). We immediately called the SWA and the representative not only confirmed that they had received a timely-filed application, but promptly faxed us a confirmation letter with her name, title and phone number. We submitted this information to the USCIS in the form of a Motion to Reconsider.
In another case, the person's attorney failed to accompany her to her adjustment interview. Again, the USCIS examiner refused to accept the SWA letter, denied the 245(i) application and issued a Notice to Appear (NTA) before an Immigration Judge in a removal proceeding with no date set. This was more troublesome since the person is in the EB-3 category and no visa numbers are available until October 1, 2009. However, despite the absence of EB-3 visa numbers this summer, it is still possible to renew the application for adjustment of status in front of an Immigration Judge. How? See our article "Win Your Case with a Decision that is Not in the Books" at https://www.shusterman.com/newsletterusimmigrationjanuary2008.html#7
Do you have immigration questions of general interest to our readers? Send them to
scanton@shusterman.com (Link no longer operational)
Each month we choose one question to answer in our newsletter. To be considered, questions should be general in nature, and should be short and to the point (no more than 20-30 words).
If your question is neither short nor general, please schedule a 30-minute legal consultation with me at https://www.shusterman.com/schedule-immigration-consultation/
8. Immigration Government Processing Times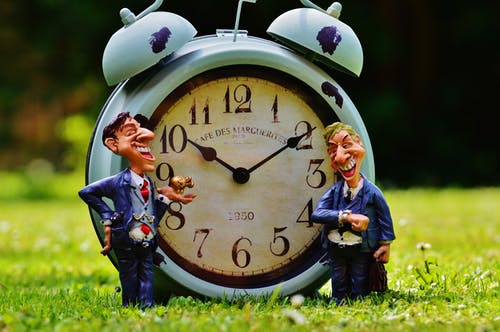 We link to the most recent immigration waiting times for each of the four USCIS Service Centers, the National Benefits Center and the Administrative Appeals Office. We also link to the processing times of all of the 83 USCIS District Offices and Sub-offices. We link to the Labor Department's page entitled "Processing dates for labor certification applications". Finally, we link to the State Department's "Visa Wait Times" page.
9. Chat Transcripts, Audios, Videos and WebCast Chats
Deleted
10. Winner of the June 2008 Immigration Trivia Quiz
Quiz Removed
Here is the letter that we received from our winner:
Dear Mr. Shusterman,
The gentlemen in the photos are:
Phil Chess – Poland
Leonard Chess – Poland
Ahmet Ertegun – Turkey
I'm a US citizen currently living in South Africa and working for a local NGO on a fellowship. My husband is a Mexican citizen and our efforts to resolve his immigration issues so he can become a legal resident of the US (eventually, when our travels are done) led us to your newsletter – it helps us keep up to date on developments.
I solved the quiz by an internet search – I came on the Chess brothers early, since there were lots of clues, but it took me longer to find Ahmet Ertegun on the Rock and Roll Hall of Fame inductee list…
Alexis Jones
Alexis, it beats me how you found the Chess brothers "early" unless you read the recent obituary of rock legend Bo Diddley, who was managed by the Chess brothers. I rechecked the obit and this seems unlikely since he died a few days after you solved the quiz… How did you do it?
Carl Shusterman
Certified Specialist in Immigration Law, State Bar of California
Former U.S. Immigration & Naturalization Service Trial Attorney (1976-82)
Board of Governors, American Immigration Lawyers Association (1988-97)
Phone: (213) 623-4592 Fax: (213) 623-3720
Law Offices of Carl Shusterman, 600 Wilshire Blvd., Suite 1550
Los Angeles, California 90017
"It's as if we expect border control agents to do what a century of communism could not: defeat the natural market forces of supply and demand… and defeat the natural human desire for freedom and opportunity. You might as well sit in your beach chair and tell the tide not to come in."
– Michael Bloomberg, Mayor of New York City
Newsletter US Immigration Update July 2008 – Quick Links
About Us
Back Issues of Our Newsletter
Citizenship
Client Testimonials
Forms Download
Green Cards
Job Search
PERM
Processing Times
Schedule a Legal Consultation
Subscribe to Our Newsletter
Success Stories
Temporary Visas
Visa Bulletin
July 2, 2008