Volume Twenty Two, Number Ten
SHUSTERMAN'S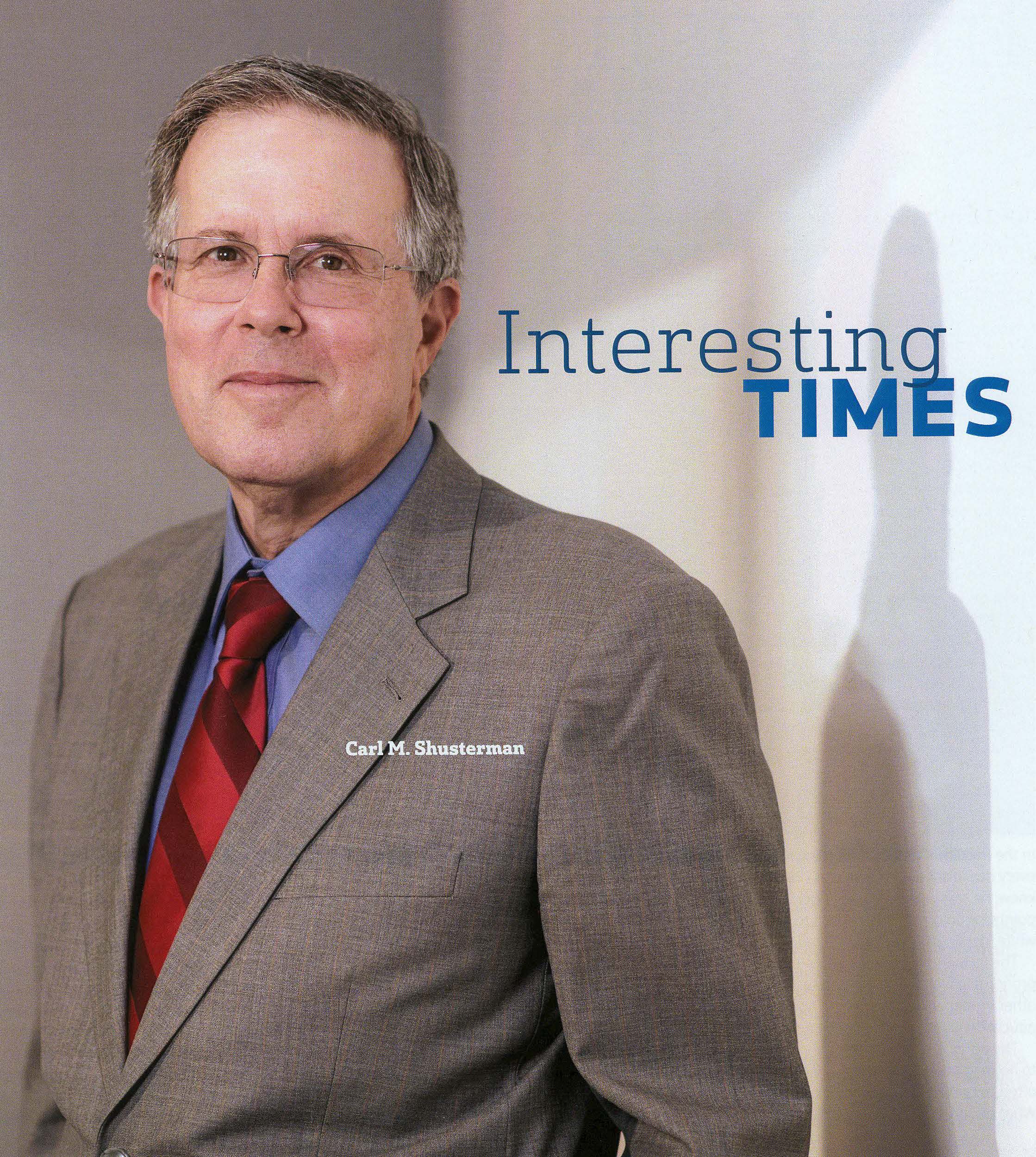 IMMIGRATION UPDATE is the Web's most popular e-mail newsletter regarding US immigration laws and procedures with over 40,000 subscribers located in more than 150 countries. It is written by a former INS Trial Attorney (1976-82) with over 40 years of experience practicing immigration law.
Published by the Law Offices of Carl Shusterman, 600 Wilshire Blvd, Suite 1550, Los Angeles, California, 90017. Phone: (213) 623-4592 x0.
Want to keep up to date with the latest changes in immigration laws, procedures, processing times and forms? Subscribe now to our Immigration Newsletter, join the conversation on our Facebook Page, follow our Blog Posts and subscribe to our "How-To" Immigration Videos.
There will be no November 2017 issue of Shusterman's Immigration Update. We will be back in December.
Client Reviews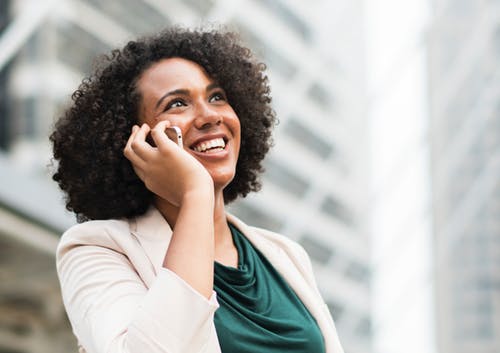 Carl Shusterman is Simply the Best
"I am a Los Angeles-based news reporter, who hired Carl and his team of attorneys to help me acquire permanent residency in the United States. I was dreading the arduous and bureaucratic process, but Carl and his staff were so professional and efficient, they helped the procedure go very smoothly."
- Ann S., Santa Clarita, California
Read More Reviews
Zoom Consultations Available!
Shusterman's Immigration Update October 2017
TABLE OF CONTENTS
1. Crackdown on Legal Immigration Continues
2. Ask Mr. Shusterman: DACA is Ending – What You Should Do Now
3. State Department Visa Bulletin for October 2017 & Predictions for FY2017-18
4. Immigration Government Processing Times
5. Success Story: Daughter Reunited with Ailing Mother through Humanitarian Parole
6. Supreme Court: Vacating a Criminal Conviction Due to Attorney Error
7. Immigration Trivia Quiz: Immigrant Singer/Songwriters
8. Have You Received an RFE or Denial for an H-1B, L-1, I-140 or I-485?
9. Jobs & Green Cards for RNs & MedTechs: Legal Help!
10. No Winner for Our September 2017 Immigration Trivia Quiz
NEWS FLASHES
BIA Clarifies When a Misrepresentation is Material – On September 14, the BIA held that a misrepresentation is material under the Immigration and Nationality Act when it tends to shut off a line of inquiry that is relevant to the alien's admissibility and that would predictably have disclosed other facts relevant to his eligibility for a visa, other documentation, or admission to the United States.
DHS Issues Visa Sanctions on 4 Countries – In response to Cambodia, Eritrea, Guinea, and Sierra Leone refusing to accept nationals who were ordered removed from the US, DHS announced the implementation of visa sanctions against the 4 countries.
DV-2017 Green Card Lottery Numbers Exhausted – The Diversity Visa program exhausted its 50,000 numerical limit for applications on September 18. The application period for the DV-2019 Visa Lottery will begin on October 3, 2017.
Return of Premium Processing for FY-2018 H-1B Petitions – On September 18, the USCIS announced that premium processing was again available for H-1B petitions subject to the fiscal year 2018 cap. However, premium processing remains unavailable for H-1B extensions, change of employers and amended petitions.
Senator Feinstein Introduces Private Bill for Oakland Cancer Nurse and Family – On September 5, Senator Diane Feinstein (D-CA) introduced a private bill that would grant legal permanent residency to the Oakland parents who were forced to "self-deport" on August 16. The bill also includes the couple's oldest daughter. Only if the bill is passed by Congress and signed into law by President Trump would the family be allowed to reunite in the US.
Trump Administration to Plan Policy to Deport Unaccompanied Central American Teenagers – On September 21, reports indicated that the Trump administration is considering the creation of a new policy, which would include immediate deportation of unaccompanied teenagers from El Salvador, Honduras, and Guatemala. The proposal would also include when the teenagers become adults, they would be sent back to their countries without seeing an immigration judge
Venture Capitalists Sue DHS Over Delay of International Entrepreneur Rule – On September 19, the National Venture Capital Association filed a lawsuit alleging that the Department of Homeland Security violated federal rule making laws and harmed a number of companies and their investors when it delayed implementation of the International Entrepreneur Rule earlier this year.
1. Crackdown on Legal Immigration Continues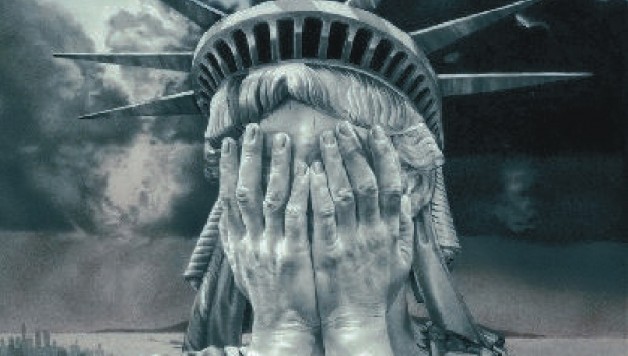 Last month, we discussed some of the ways the present Administration had started to crack down on legal immigration: (1) EB Adjustment of Status Interviews; (2) Cutting Back on J Visas; (3) Endorsing Legislation which would Reduce Legal Immigration to the US by 50%; and (4) Ending the DACA Program.
This month, the Administration has taken a new series of steps to reduce legal immigration.
On September 24, President Trump issued a new 15-page order which would indefinitely ban travel from the following 7 countries: Iran, Libya, Syria, Yemen, Somalia, Chad and North Korea. In addition, Iraqi citizens and government officials and their families from Venezuela will face certain travel restrictions and/or heightened scrutiny when attempting to enter the United States.
Below is a chart prepared by the U.S. State Department which breaks down who is affected by this travel ban.
The new order will become effective on October 18, 2017.
Country         Nonimmigrant Visas Immigrant and Diversity
Visas
| | | |
| --- | --- | --- |
| Chad | No B-1, B-2, and B-1/B-2 visas | No immigrant or diversity visas |
| Iran | No nonimmigrant visas except F, M, and J student visas | No immigrant or diversity visas |
| Libya | No B-1, B-2, and B-1/B-2 visas | No immigrant or diversity visas |
| North Korea | No nonimmigrant visas | No immigrant or diversity visas |
| Syria | No nonimmigrant visas | No immigrant or diversity visas |
| Venezuela | No B-1, B-2 or B-1/B-2 visas of any kind for officials of the following government agencies Ministry of Interior, Justice, and Peace; the Administrative Service of Identification, Migration, and Immigration; the Corps of Scientific Investigations, Judicial and Criminal; the Bolivarian Intelligence Service; and the People's Power Ministry of Foreign Affairs, and their immediate family members. | No restrictions |
| Yemen | No B-1, B-2, and B-1/B-2 visas | No immigrant or diversity visas |
| Somalia | | No immigrant or diversity visas |
It is unknown what effect these latest restrictions will have on the legal challenge to the President's previous travel ban. The Supreme Court has scheduled oral arguments on this issue on October 10. However, on September 25, the Supreme Court cancelled these oral arguments and asked lawyers to submit briefs by October 5 discussing the effect of the President's latest travel ban on the previous travel ban.
Whether the President's addition of 2 non-Islamic countries to the latest travel ban will prevent the Court from striking it down on the basis that it violates the 1st Amendment for discriminating on the basis of religion remains an open question.
The New 90-Day Rule
In mid-September, the State Department amended the Foreign Affairs Manual (FAM) to greatly expand what the number of immigrants who can be excluded for life from the US for fraud.
Any of the following activities maybe a reason in a finding of fraud or material misrepresentation:
Engaging in unauthorized employment;
Enrolling in a course of academic study, if such study is not authorized for that nonimmigrant classification (e.g. B status);
A nonimmigrant in B or F status, or any other status prohibiting immigrant intent, marrying a United States citizen or lawful permanent resident and taking up residence in the United States; or
Undertaking any other activity for which a change of status or an adjustment of status would be required, without the benefit of such a change or adjustment.
In the past, both the FAM and the USCIS rules provided that a person who entered the US with a "single intent" visa (e.g., as a visitor or student) and married a US citizen and attempted to adjust status within his first 30 days in the US was presumed to have misrepresented his true intention in coming to the US. If the marriage and application for adjustment of status occurred more that 30 days, but less than 60 days following entry, the person could possibly rebut the charges that he had committed fraud.
The new FAM rule creates a presumption of fraud for anyone who engages in any of the above-listed activities within 90 days of arriving in the US. It is to be expected that the DHS will soon amend its rules accordingly.
Expect that many persons who come to the US as visitors or students will violate this 90-day rule will find themselves in removal proceedings or have their visas cancelled.
However, bear in mind that immediate relatives of US citizens may be exempt from the 90-day rule as they were from the 30/60 day rule under the following Board of Immigration Appeals decisions: Matter of Cavazos (1980) and Matter of Battista (1987).
Raising the Number of H-1B RFEs
If the USCIS is not convinced that an H-1B petition submitted by a US employer is approvable without more information, the agency issues a Request for Evidence (RFE). Where the employer is small, the USCIS may request additional evidence of the employer's ability to pay the employee at the wage listed in the H-1B petition. Other RFEs may question the relationship between the employee's university degree and the job being offered. Most of the time, the employer promptly responds to the RFE, the H-1B petition is approved, and the employee can start work on October 1.
This year is different.
USCIS data reveals that the agency issued 85,000 RFEs for H-1B petitions in the first 8 months of this year, a 45% increase over the number of RFEs in 2016.
While many of these RFEs were valid, there is evidence of agency overreach. The article linked to above states that the Trump Administration is targeting H-1Bs filed on behalf of entry-level professionals, a clear violation of the law.
As a result of this deluge of RFEs, many US employers, even after paying hefty costs and government filing fees (and undergoing the H-1B lottery) will not be able to employ the workers they sponsored come October 1st.
We predict that if the USCIS wrongly denies H-1B petitions submitted on behalf of entry-level professionals, such determinations will be challenged in Federal Court.
Temporary Protected Status Starts Slipping Away
On September 18, USCIS announced the extension of South Sudan for TPS and eligible South Sudanese nationals until May 2, 2019. The re-registration deadline is November 20, 2017.
The same day, Acting DHS Secretary Elaine Duke announced that TPS for nationals of Sudan would end on November 2, 2018.
We predict that TPS for most countries will not be renewed.
Is there any hope for TPS recipients who wish to achieve permanent residence in the US?
Two courts of appeals have held that a grant of Temporary Protected Status (TPS) may make an individual eligible for adjustment of status. In Ramirez v. Brown, 852 F.3d 954 (9th Cir. 2017), and Flores v. USCIS, 718 F.3d 548 (6th Cir. 2013), the courts held that a grant of TPS constitutes an "admission" for purposes of adjustment of status under section 245(a) of the Immigration and Nationality Act (INA). Thus, TPS recipients who initially entered without inspection (EWI) satisfy the "inspected and admitted or paroled" statutory requirement. INA § 245(a).
2. Ask Mr. Shusterman: DACA is Ending – What You Should Do Now
On September 5, the Trump Administration announced that DACA which has shielded over 800,000 young people who were brought to the US as children from deportation for the past 5 years was coming to an end.
The USCIS will no longer accept new applications for DACA or for advance parole travel permits.
However, for a brief period of time which ends on October 5, 2017, current DACA recipients whose DACA status expires prior to March 5, 2018 may apply to renew their status and EADs for another 2 years. If you fit into this category, be sure to apply for a DACA and EAD renewal immediately.
Although USCIS will not accept new applications for advance parole from DACA recipients and will return all pending applications for advance parole, if you already have an advance parole through DACA that you have not used and you last entered the US without inspection, you may want to travel abroad and return to the US with your advance parole document. This may allow you to adjust your status in the US in the future. Please see DACA Renewals – Plus DACA To Green Card!.
In addition, there are a variety of other immigration benefits that you may be eligible for. These are detailed in Screening Potential DACA Requestors for Other Forms of Relief published by the American Immigration Council.
We link to the various government memos regarding the termination of the program from End of DACA Program – Frequently Asked Questions.
Will Congress pass a bill to provide DREAMers with a path to US citizenship, or at least to protect them from deportation after March 5, 2018?
On September 13, President Trump met with Senate Minority Leader Charles Schumer (D-NY) and Nancy Pelosi (D-CA), the House Minority Leader at the White House. They announced that they had reached a tentative deal to grant immigration relief to the DREAMers. However, so far, no details of this compromise agreement have been revealed. Hopefully, Congress will pass a bill to create a road to US citizenship for DACA recipients.
The DREAM Act was first introduced back in 2001, and has never been passed by Congress. Whether Congress will act to protect the DREAMers in 2017-18 remains to be seen.
There are currently 4 bills in Congress to help the Dreamers. There has been much speculation as to whether the Democrats and President Trump can make a deal to help the Dreamers the way they did recently on the short term hike in the debt ceiling.
A group of GOP Senators recently introduced the SUCCEED Act. This bill would grant conditional permanent residence to most DACA recipients, but would prohibit them from becoming US citizens for 15 years, presumably to prohibit them from sponsoring their parents for green cards.
Several states are suing the Administration over the DACA termination. So is the University of California.
Religious leaders from many faiths have condemned President Trump's decision to phase out DACA. Representative Luis Gutierrez (D-IL) has threatened to shut down the government if the House of Representatives fails to pass the DREAM Act.
Some commentators had concluded that there is a racial basis for ending DACA and attempting to restrict immigration to the US.
I watched Steve Bannon on "60 Minutes". He stated that he was all in favor of ending DACA and that the answer to the problem is for the Dreamers to "self-deport". Outrageous!
If you are also upset about how the 800,000 young DACA recipients are being treated, this is the time for you to act. Take a few minutes and let the White House and your Members of Congress know that it is important to you that they protect the Dreamers.
With DACA ending, it is important that we Act Now For Dreamers.
3. State Department's Visa Bulletin for October 2017 Predictions for FY2017-18
EMPLOYMENT CATEGORIES
In the October 2017 Visa Bulletin, the worldwide EB-1 category remains current and EB-1 for China and India again becomes current.
The worldwide EB-2 category becomes current again in October.
The worldwide EB-3, EB-4 and EB-5 categories all remain current.
China EB-2 advances 1 week while China EB-3 jumps ahead by 2 years. China EB-5 inches forward 1 week.
India EB-2 advances 3 weeks while India EB-3 remains frozen at October 15, 2006.
Philippines EB-3 advanced 1 month.
EB-4 for Mexico jumps ahead by over 4 months while EB-4 for El Salvador, Guatemala and Honduras inches forward by 1 week.
Below are the State Department's Charlie Oppenheim's observations regarding the October 2017 Visa Bulletin and his predictions for the movement of priority dates for the the new fiscal year:
EB-1 China and EB-1 India These categories will become current again in October. USCIS has reported a significant amount of pre-adjudicated demand for these categories which will be eligible for final processing in October. These categories are expected to remain current for the foreseeable future, although a final action date will likely again be imposed at some point later in the fiscal year.
EB-2 Worldwide As anticipated, this category becomes current again on October 1, and should remain current for the foreseeable future.
EB-2 India The fiscal year starts with a final action date of September 15, 2008 for EB-2 India and is expected to advance at a pace of up to one month at a time. It is hoped that the final action date will reach early 2009 at some point in the next calendar year. The biggest factor impacting forward movement for EB-2 India will continue to be demand for EB-3 to EB-2 upgrades. Recently, up to half of the monthly target has been used by these upgrades.
EB-3 India The final action date for EB-3 India remains at October 15, 2006 as we start the fiscal year, and is likely to hold steady in November, with some movement possible in December. The reason this date is holding steady despite the influx of new visa numbers at the start of the fiscal year is that the date has already been advanced knowing that many September cases would likely require updates which may not allow final action to occur prior to September 30. Such cases would then be identified and returned to the Visa Office, so that they could be available for October use, by which time the required information should be received. The numbers that were "reallocated" to October exceeded the desired target, preventing any forward movement of the date.
EB-2 China and EB-3 China EB-3 China will start the fiscal year with a final action date of January 1, 2014, which is almost eight months ahead of EB-2 China's final action date of May 22, 2013. Even with the advancement of EB-3 China, Charlie is not fully utilizing the monthly target in an effort to avoid a drastic retrogression later this fiscal year as a result of increased demand. This situation is once again ripe for EB-2 to EB-3 downgrades resulting in the demand Charlie is expecting. EB-2 China's modest advancement is attributable to material demand and a desire to maintain steady though limited forward movement through the fiscal year.
EB-3 Worldwide EB-3 Worldwide's final action date, which became current in August, continues to remain current in October and is expected to remain so for the foreseeable future.
EB-3 Philippines The final action date for EB-3 Philippines advances one month to December 1, 2015 in October and may advance up to two months at a time as we enter the new fiscal year.
EB-5 China The final action date for EB-5 China advances one week to June 22, 2014 in October and will continue to advance at a pace of up to one week at a time.
Family-Based Categories The final action dates for Mexico will advance more quickly if demand does not start to materialize. There is also a low response rate in the Philippines family-based categories which may prompt more rapid advancement in order to generate demand.
Special Immigrants As predicted, due to lower demand relative to the other countries, EB-4 Mexico has its own final action date of March 1, 2016, as compared to the November 1, 2015 final action date for EB-4 El Salvador, Guatemala and Honduras. Charlie anticipates that EB-4 Mexico will continue to advance with only limited forward movement until demand picks up and approaches the per-country annual limit. EB-4 El Salvador, Guatemala and Honduras could advance at a pace of up to three weeks at a time. Also as predicted, EB-4 India becomes current in October and will remain so until next spring or summer.
Would the new interview requirement result in fewer EB green cards being approved each year?
Charlie does not have a definite answer for this question. He noted that 85 percent of the visa numbers used in most employment-based categories can be attributed to adjustment of status cases processed by USCIS. The State Department will continue to work closely with USCIS throughout the year to help ensure that the maximum numbers of visas that are available are utilized.
Have Diversity Visa (DV) numbers been exhausted?
As long as a visa number had been requested by the processing office and allocated to the individual case, the case can proceed, notwithstanding a later determination that the annual limit has been reached. Once we estimate that all of the numbers available for use under the annual limit for a specific visa category will be used, no additional numbers may be provided for subsequent requests for numbers.
The following chart tells the story of the EB numbers in detail for October 2017:
A. APPLICATION FINAL ACTION DATES FOR EMPLOYMENT-BASED PREFERENCE CASES
| | World | China | El Salvador, Guatemala, Honduras | India | Mexico | Philippines |
| --- | --- | --- | --- | --- | --- | --- |
| 1st | Current | Current | Current | Current | Current | Current |
| 2nd | Current | 5-22-13 | Current | 9-15-08 | Current | Current |
| 3rd | Current | 9-01-14 | Current | 10-15-06 | Current | 12-01-15 |
| Unskilled | Current | 1-01-06 | Current | 10-15-06 | Current | 12-01-15 |
| 4th | Current | Current | 11-01-15 | Current | 3-01-16 | Current |
| 5th | Current | 6-22-14 | Current | Current | Current | Current |
B. DATES FOR FILING OF EMPLOYMENT-BASED VISA APPLICATIONS– These dates indicate when immigrant applicants can send adjustment of status applications without having to wait for their priority dates to become current.
| | World | China | El Salvador, Guatemala, Honduras | India | Mexico | Philippines |
| --- | --- | --- | --- | --- | --- | --- |
| 1st | Current | Current | Current | Current | Current | Current |
| 2nd | Current | 11-15-13 | Current | 2-08-09 | Current | Current |
| 3rd | Current | 9-01-15 | Current | 1-01-08 | Current | 8-01-16 |
| Unskilled | Current | 6-01-08 | Current | 1-01-08 | Current | 8-01-16 |
| 4th | Current | Current | 4-15-16 | Current | Current | Current |
| 5th | Current | 10-01-14 | Current | Current | Current | Current |
FAMILY-BASED CATEGORIES
Each of the worldwide family preference categories move forward in January between 4 and 6 weeks.
The family-based categories in the visa bulletin are as follows:

An applicant's priority date is the day that the government received the I-130 Petition. For more on family-based visas and how you can shorten your application time, see Attorney Shusterman's video near the top of this page.

VISA BULLETIN – FAMILY

All of the worldwide family-based categories advance in October. The worldwide 1st and 4th preference categories return to the dates indicated in the August 2017 Visa Bulletin. The other worldwide categories inch forward by 1 to 3 weeks.

The Mexican family-based categories each inch ahead by 2 to 4 weeks.

Most of the family-based categories for the Philippines fail to advance in October, an ominous sign for the future.

The following charts tell the story in detail:

A. APPLICATION FINAL ACTION DATES FOR FAMILY-SPONSORED PREFERENCE CASES–

| | World | China | India | Mexico | Philippines |
| --- | --- | --- | --- | --- | --- |
| 1st | 12-22-10 | 12-22-10 | 12-22-10 | 3-01-96 | 1-01-07 |
| 2A | 10-22-15 | 10-22-15 | 10-22-15 | 10-15-15 | 10-22-15 |
| 2B | 11-08-10 | 11-08-10 | 11-08-10 | 7-15-96 | 1-01-07 |
| 3rd | 7-22-05 | 7-22-05 | 7-22-05 | 4-22-95 | 2-22-95 |
| 4th | 5-08-04 | 5-08-04 | 10-01-03 | 10-01-97 | 6-01-94 |

B. DATES FOR FILING FAMILY-SPONSORED VISA APPLICATIONS– These dates indicate when immigrant applicants can send adjustment of status applications without having to wait for their priority dates to become current.

| | World | China | India | Mexico | Philippines |
| --- | --- | --- | --- | --- | --- |
| 1st | 1-01-12 | 1-01-12 | 1-01-12 | 11-01-96 | 10-01-07 |
| 2A | 11-01-16 | 11-01-16 | 11-01-16 | 11-01-16 | 11-01-16 |
| 2B | 9-01-11 | 9-01-11 | 9-01-11 | 1-01-97 | 9-01-07 |
| 3rd | 12-01-05 | 12-01-05 | 12-01-05 | 10-01-95 | 6-15-95 |
| 4th | 11-15-04 | 11-15-04 | 6-22-04 | 2-08-98 | 3-01-95 |

4. Immigration Government Processing Times

We link to the most recent immigration waiting times for each of the four USCIS Service Centers, the National Benefits Center and the Administrative Appeals Office. We also link to the processing times of all of the 83 USCIS District Offices and Sub-offices. We link to the Labor Department's page entitled "Processing dates for labor certification applications". Finally, we link to the State Department's "Visa Wait Times" page.

5. Success Story: Daughter Reunited with Ailing Mother through Humanitarian Parole

Attorney Jennifer Cohn Rozdzielski, Esq., and her team are not strangers to persisting through difficult circumstances to get the desired results for her clients. So when she was asked to obtain emergency humanitarian parole so one of her clients could reunite with her ailing mother, Attorney Rozdzielski and paralegal Hilda Perez did not hesitate to get right to work.

Humanitarian parole is granted when the Department of Homeland Security allows an individual into the United States temporarily for urgent humanitarian reasons or for a significant public benefit, even where the individual is otherwise not eligible for a visa.

In this case, a daughter, Mrs. Rozdzielski's client, was living abroad when her mother suffered a sudden stroke, acute post-stroke psychosis, and was hospitalized. The client's mother was in dire need of her daughter's care and support.

Unfortunately, the daughter was unable to enter the United States to see her mother and sisters as she was waiting for her approved employer petition to become current. At the time, there were about three years remaining until her petition would become current, but given the sudden nature of her mother's stroke and subsequent illness, three years was just too long for the client to wait before seeing her ailing mother. The client tried to obtain a visitors visa, but her application was denied.

At this point most other attorneys would have sympathetically explained to the client that there was nothing more he or she could do but wait three years until the work authorization permitted her to enter the U.S. However, Mrs. Rozdzielski is not most other attorneys. So, she kept searching for ways to reunite the mother and daughter. Mrs. Rozdzielski chose to pursue humanitarian parole and began working closely with the family to provide detailed evidence of the medical emergency facing the client's mother and thus the need for humanitarian parole. Along with obtaining and providing detailed medical documentation, Mrs. Rozdzielski explained that the client understood the dire consequences that would result if she stayed illegally beyond the humanitarian parole, and, given she was already subject to the three year bar, the client would certainly not accrue more unlawful presence as she wished to immigrate through the employer petition in the future.

The humanitarian parole was approved for a few months, but the work for Mrs. Rozdzielski was not done. Time was of the essence for both the client and her mother as her mother was still very ill and was counting on the continued support of her daughter, who now had to begin making plans to leave the country again after a few short months of caring for her mother. Mother and daughter both desperately needed an extension as physical and emotional support of a daughter can make a significant positive impact on a mother's health in such a trying time.

Despite entering maternity leave, attorney Rozdzielski continued to work tirelessly to make sure the humanitarian parole would be extended for the family. Thankfully USCIS agreed that as a matter of discretion the family should be reunited for a longer period of time and granted a humanitarian parole extension. Mrs. Rozdzielski and paralegal Hilda Perez are now happy to say the client will be able to provide care, love, and support to her ailing mother in the United States for the next year.

6. Supreme Court: Vacating a Criminal Conviction Due to Attorney Error

The Supreme Court, in Jae Lee v. Sessions, heard an appeal from a decision of the US Court of Appeals for the 6th Circuit.

Jae Lee was born in South Korea. He immigrated with his family to the US at the age of 13 and has lived in this country for over 35 years.

In 2008, he was arrested and charged with possession of the drug ecstasy with intent to distribute. He was repeatedly advised by his criminal attorney that pleading guilty to this offense would not result in him being deported. Therefore, he pled guilty and was sentenced to 1 year and 1 day in prison.

Contrary to his criminal attorney's advice, this amounted to an "aggravated felony" for which Lee was subject to mandatory detention and removal from the US.

Although both Lee and his attorney admitted that had he gone to trial, he would have had a weak case, they both agreed that had they been aware of the immigration consequences of the plea, they would have gone to trial.

Both the District Court and the US Court of Appeals for the 6th Circuit denied Mr. Lee's motion to withdraw his guilty plea and vacate his conviction.

However, Chief Justice Roberts, in his majority opinion for the Supreme Court, reversed the 6th Circuit's holding.

The majority opinion stated that courts should not upset a plea solely because of post hoc assertions from a defendant about how he would have pleaded but for his attorney's deficiencies. Rather, they should look to contemporaneous evidence to substantiate a defendant's expressed preferences. The Court found that in the unusual circumstances of this case, Lee adequately demonstrated a reasonable probability that he would have rejected the plea had he known that it would lead to mandatory deportation: Both Lee and his attorney testified that "deportation was the determinative issue" to Lee; his responses during his plea colloquy confirmed the importance he placed on deportation; and he had strong connections to the US, while he had no ties to South Korea.

7. Immigration Trivia Quiz: Immigrant Singer-Songwriters

Quiz Removed.

8. Have You Received an RFE or Denial for an H-1B, L-1, I-140, OR I-485?

As the "Buy American Hire American" executive order and corresponding political ideology spread across the country, employment based immigration petitions have come under increased scrutiny. President Trump, in an effort to advance this "Hire American" policy, has directed executive agencies under his control to issue new rules and guidance of foreign workers.

This shift in political ideology was evidenced on March 31, 2017, when USCIS issued a policy memorandum directing USCIS adjudicators to no longer consider the position of "computer programmer" a "specialty occupation" as they had done for almost two decades prior. In addition, there have been widespread reports of a dramatic increase in Requests for Evidence (RFE) being issued for H-1B Petitions and L-1 Petitions, among others. The reports contain numerous instances in which applicants with valid qualifications to work on a given visa received lengthy requests for evidence or even generic denials containing boiler-plate language in spite of their qualifications.

The H-1B program has been targeted in particular by the administration, with denials and RFEs being issued in these cases at an unprecedented rate. USCIS has begun to make novel arguments in these denials or RFEs, unsupported by statute or case law, such as arguing that a "Wage Level I" designation prevents a job from being a specialty occupation without reference to the statutory degree requirement. The increased scrutiny of employment based immigration paired with arbitrary policy developments makes this a difficult time to obtain an employment based approval from USCIS. Thankfully, our office is here to help.

The Law Offices of Carl Shusterman has a specialized team dedicated to addressing and resolving the complex issues raised in RFE's and denials currently being issued by USCIS in this new era of increased scrutiny of employment based cases submitted to USCIS. We represent numerous clients across the US who have either had an RFE and/or denial issued by USCIS and need the services of an experienced team in responding to these cases. Contact our office today to schedule a consultation.

9. Jobs & Green Cards for RNs & MedTechs – Legal Help!

Are you a Registered Nurse or a Medical Technologist who is looking for a job in the US?

What if you could find a job, a work visa, and green cards for you and your family to live in the US?

Let me explain:

Our law firm represents over 100 hospitals across the country, and the nurse shortage in the US is coming back.

Our hospitals are in need of hundreds of RNs as well as Medical Technologists and other healthcare professionals. They are looking for both US and foreign-born RNs, and they will pay all of our attorneys' fees, USCIS filing fees and more!

We have a video and a web page for those who are interested in applying for employment and sponsorship.

If you are a foreign nurse or a medical technologist and need a job in the US and the job requires a work visa and/or green card, please do the following:

Send an e-mail message to egarcia@shusterman.com

In your message, please provide the following information:

1. Have you passed the NCLEX exam?
2. Do you have a current RN license in the US? If so, from what state(s)?
3. Have you taken and passed the IELTS or TOEFL exam?
4. Do you have a valid VisaScreen certificate?
5. Do you have any immediate family members accompanying you to the United States (spouse and children)?
6. Have you ever been petitioned by any US sponsor and hold an old priority date? If so, what is your priority date?
7. If you are present in the US, what is your current immigration status?
8. What is your RN background (area of expertise)?
9. What is your country of birth?
10. What is your country of citizenship?
11. What is your phone number?

If you are a CLS, please amend the above questions accordingly.

We will forward your response to our hospitals, and if they are interested, they will contact you. Please do not contact our law firm until after you hear from one of our hospitals.

We look forward to helping you!

10. No Winner for Our September 2017 Immigration Trivia Quiz

Quiz Removed.

We stumped you! There was no winning entry for this month's quiz.

Below are the answers:

| | Title of Film | Year of Film | Birth Country of Each Main Character in Film |
| --- | --- | --- | --- |
| 1. | The Immigrant | 2013 | Poland |
| 2. | The Visitor | 2007 | Senegal and Syria |
| 3. | America America | 1963 | Turkey |

Better luck next time!

Carl Shusterman
Certified Specialist in Immigration Law, State Bar of California
Immigration and Naturalization Service (INS) Attorney (1976-82)
Member of AILA Board of Governors (1988-97)
Law Offices of Carl Shusterman, 600 Wilshire Blvd., Suite 1550
Los Angeles, CA 90017
Phone: (213) 623-4592 x0, Fax: (213) 623-3720

"…no citizen from the barred countries has carried out a fatal terrorist attack in the United States in the past two decades."
– New York Times Editorial Board
Commenting on President Trump Latest Travel Ban

Shusterman's Immigration Update October 2017 – Quick Links

About Us
Back Issues of Our Newsletter
Citizenship
Client Testimonials
EB-5 Investors
Forms Download
Green Cards
Job Search
PERM
Processing Times
Schedule a Legal Consultation
Subscribe to Our Newsletter
Success Stories
Temporary Visas
Visa Bulletin

September 27, 2017