Volume Fifteen, Number Nine
Special Message: With increased privacy and security concerns around the inbox, mostly due to viruses and spam, delivering our monthly newsletter to your e-mail address presents many challenges. Sometimes you don't receive our newsletter. However, if you add our e-mail address to your address book or safe list, this should insure that our newsletter will not end up in your junk mail.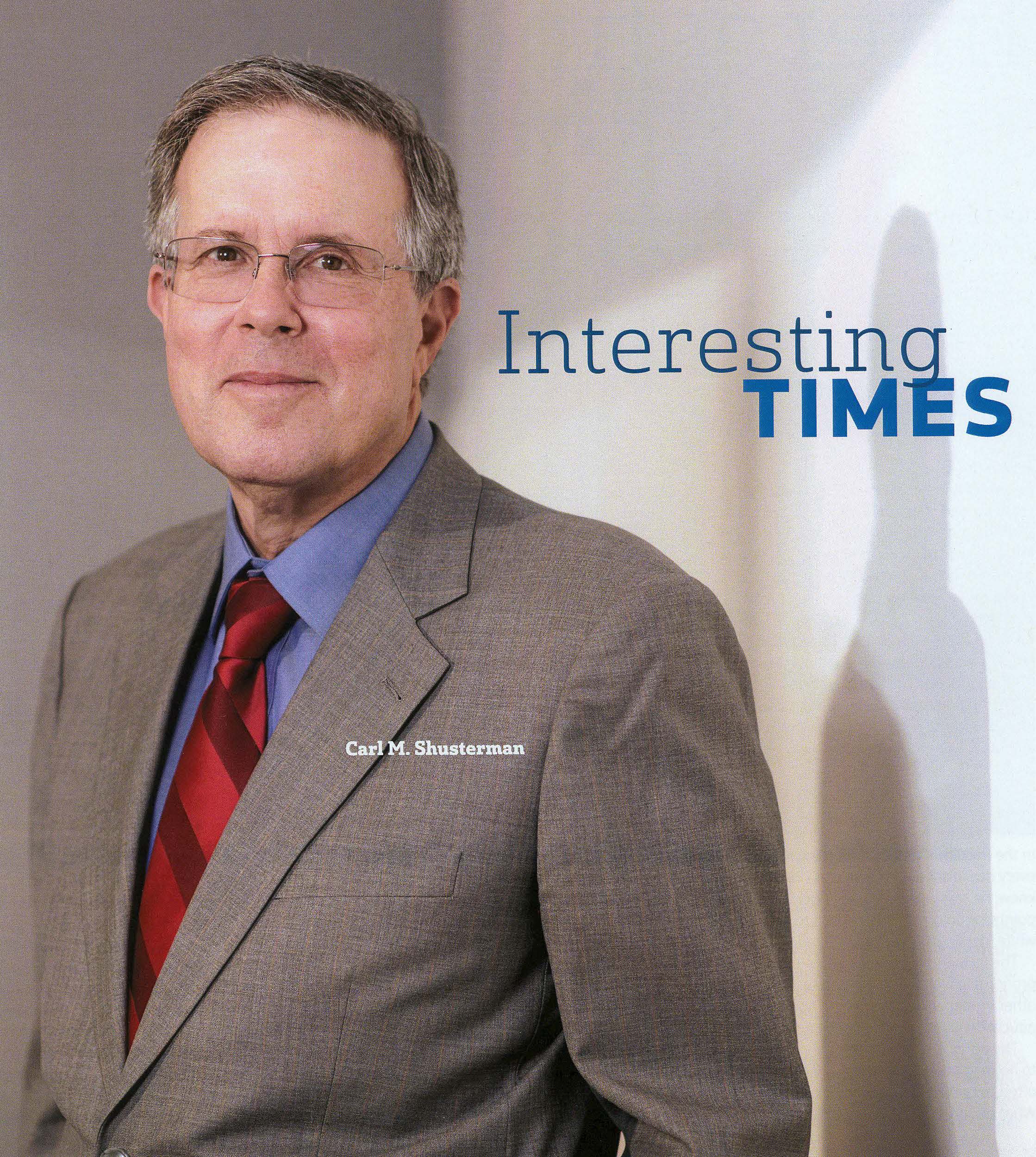 SHUSTERMAN'S IMMIGRATION UPDATE is the Web's most popular e-mail newsletter regarding U.S. immigration laws and procedures with over 60,000 subscribers located in more than 150 countries. It is written by a former INS Trial Attorney (1976-82) with over 30 years of experience practicing immigration law.
Published by the Law Offices of Carl Shusterman, 600 Wilshire Boulevard, Suite 1550, Los Angeles, California, 90017. Phone: (213) 623-4592 x0
Subscribe to our E-Mail Newsletter, join the conversation on our Immigration Facebook Page, follow our Blog Posts and subscribe to our "How-To" Immigration Videos.
Client Reviews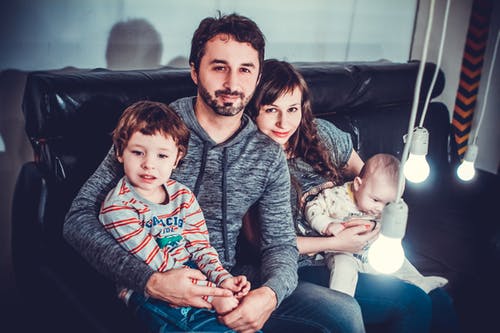 Life Saver
"After wasting thousands of dollars on other lawyers, Mr. Shusterman was life saver. I recommend him hands down!"
- Mukta Mohan, Buffalo, New York
Read More Reviews
Zoom Consultations Available!
Newsletter US Immigration Update October 2010
TABLE OF CONTENTS:
Newsletter US Immigration Update October 2010 – NEWS FLASHES:
Blog – Our weekly blog is entitled "Nation of Immigrants". Read our blog, which deals with current immigration issues, and you can sign-on as a follower of our blog. We welcome your comments!
Colbert Testifies Before Congress – On September 24, the House Immigration Subcommittee conducted a hearing on the AgJobs bill entitled "Protecting America's Harvest". One of the witnesses was comedian Stephen Colbert. Though his testimony was often hilarious, Mr. Colbert had some interesting things to say about the decline of agriculture in the U.S. due the shortage of farm workers. In his written testimony, Mr. Colbert stated: "I learned that American farmers have moved at least 84,155 acres of production and 22,285 jobs to Mexico, and that between 2007 and 2008, 1.56 million acres of US farmland were shut down."
Free Legal Consultation – Our new Immigration Facebook page now has over 800 persons participating. As soon as we reach 1,000 fans, we will hold a lottery and give away a free legal consultation. To be eligible, connect with us on Facebook.
H-1B Cap Update – Recently, the number of H-1B petitions received by the USCIS has started to accelerate. Well over half of the H-1B numbers have been used.
I-9 Audits Increase – On September 16, ICE began serving hundreds of notices to employers across the U.S. that the agency would audit their I-9 forms. ICE announced, on September 23, that the agency had arrested and criminally charged a Los Angeles-area employer for employing illegal aliens. The ICE press release went on to state: "Criminal prosecutions are just one of many tools ICE HSI is using to reduce the demand for illegal employment and protect job opportunities for the nation's lawful workforce. That enforcement strategy also includes expanded use of civil penalties, employer audits and debarment. In the first 10 months of this fiscal year (Oct. 1, 2009 through July 31, 2010), ICE HSI initiated audits of 1,641 employers nationwide, including 78 businesses in the greater Los Angeles area. During that same time frame, ICE issued 172 final fine notices totaling more than $4 million to employers across the country. Of those, 22 final fine notices totaling more than $270,000 went to employers in the Southland."
Immigration "How-To" Videos – Our 30 "How-To" Immigration Videos have been seen almost 130,000 times. Subjects include how to obtain a green card, how to become a U.S. citizen and how to win your case in immigration court. Our most popular video "Green Cards through Marriage" has been viewed almost 47,000 times. We invite our readers to take advantage of this free resource.
Section 245(i) – On September 1, the Board of Immigration Appeals (BIA) issued

Matter of Legaspi

, 25 I&N Dec. 328 (BIA 2010), a decision which greatly restricts the applicability of section 245(i) to derivative beneficiaries.

Legaspi

concerns a Filipino man with a wife who is 245(i)-eligible based upon a visa petition submitted by her U.S. citizen grandfather for her father and her family in 1987 when she was a minor. In 2003, she and her husband married. Subsequently, she adjusted her status through an employment-based visa petition. The BIA held that this did not render her husband section 245(i)-eligible. The holding is based on the meaning of the phrase "spouse or child of the principal alien" in section 245(i). The BIA interpreted this phrase to mean that the wife must have been the "principal beneficiary" of the 1987 visa petition. Since she was only a derivative beneficiary of that visa petition, the Board ruled that her husband cannot benefit from section 245(i) since he was not the spouse or child of the "principal beneficiary". This seems a strained interpretation of the plain language of the statute which says "principal alien". Furthermore, the BIA failed to give any deference to the USCIS memorandum on this subject written by William Yates, USCIS Associate Director of Operations on March 9, 2005. Under this memo, the husband is clearly 245(i)-eligible. Although the BIA referenced this memo, it never stated why the memo was in error in finding that individuals like Mr. Legaspi are 245(i)-eligible. Unless

Matter of Legaspi

is overruled, the ability of derivative beneficiaries to adjust status under section 245(i) would be greatly restricted.
Web Site Redesign – After 15 years of being the webmaster of one of the world's ugliest (but, I hope, informative) websites, I have had our website redesigned. Over 1,000 pages have been transferred to the new site. The new website will not only be more pleasing to the eye, but we hope that it will be even more helpful to our readers.
1. USCIS to Raise Filing Fees Once Again this November
On September 23, the USCIS announced that the agency will "adjust" its filing fees for petitions and applications for immigration benefits beginning on November 23. For those of you who are not fluent in Governmentese, the English translation of "adjust" is "raise".
Overall, USCIS filing fees will increase by about 10%.
Of course, the filing fees on some commonly-used applications will increase far more than 10%. For example, millions of immigrants need to renew their green cards every ten years. Filing an I-90 currently costs $290, a considerable chunk of change. However, the new fee will be $365, a 25% increase.
The I-130 fee will increase from $355 to $420; the I-140 from $475 to $580; the I-131 from $305 to $360; the I-485 from $930 to $985; the I-765 from $340 to $380 and the N-600 from $460 to $600.
It will cost you $225 more to get an RFE on the 15th day after you submit your application/petition as the premium processing fee will rise from $1,000 to $1,225.
The new filing fee chart tells a more complete story, and enumerates the six types of applications where the fees will be reduced (I-129F, I-539, I-698, I-817, N-565 and the I-131, but only when one is applying for a Refugee Travel Document). The final rule establishes new filing fees in three areas where none existed before, eliminates fees in two others and provides for possible fee waivers in some instances. Overall, however, the new fee hike is huge.
How does USCIS justify these large fee increases?
The agency states that "fee revenue in fiscal years 2008 and 2009 was much lower than projected, and fee revenue in fiscal year 2010 remains low. While USCIS did receive appropriations from Congress and made budget cuts of approximately $160 million, this has not bridged the remaining gap between costs and anticipated revenue. A fee adjustment, as detailed in the final rule, is necessary to ensure USCIS recovers the costs of its operations while also meeting the application processing goals identified in the 2007 fee rule."
All of which prompts one to wonder why fee revenue has been "lower than projected"? In 2007, after the USCIS raised the fee on naturalization applications 69% from $400 to $675, the number of N-400s filed with the agency dropped 80%. The new fee increases may price the immigration benefits beyond the means of many immigrants and further decrease agency revenues.
Imagine that the priority date becomes current this December for a family of four living in the U.S. who are all in H-1B and H-4 status. The cost of submitting I-485 packets (including I-131s and I-765s) will be $1,725 per family member, a total of $6,900. If the family were adjusting status under section 245(i), the filing fees could exceed $10,000!
If the principal beneficiary is a public school teacher or a researcher for a government or university laboratory, how is he or she going to be able to afford to pay such an exorbitant fee?
As we have suggested in the past, the USCIS needs to propose some creative solutions for their funding problems to Congress. What about abolishing the three and ten-year bars for those with unlawful presence, and instituting a fine system so that persons who have failed to comply with our immigration laws can help support the agency, and not place the burden solely on law-abiding immigrants?
And how about charging a $100 fee for applying for the visa lottery online, and allowing the funds to be split between the State Department and the USCIS?
2. Annual Green Card Visa Lottery Starts on October 5th
On September 22, the State Department announced that the DV-2012 Online Green Card Lottery will officially begin at noon (EDT) on October 5, 2010 and end at noon (EDT) on November 3, 2010. This year, like last year, up to 50,000 persons may receive permanent residence through the visa lottery. No countries have been added or removed from last year's list of eligible countries. For DV-2012, natives of the following countries are not eligible to apply because the countries sent a total of more than 50,000 immigrants to the United States in the previous five years:
Brazil

Canada

China (mainland-born)

Colombia

Dominican Republic

Ecuador

El Salvador

Guatemala

 

Haiti

i

India

Jamaica

Mexico

Pakistan

Peru

Philippine

s

Poland

South Korea

United Kingdom (except Northern Ireland) and its dependent territories

Vietnam
Persons born in Hong Kong SAR, Macau SAR and Taiwan are eligible to participate. The law and regulations require that every diversity visa entrant must have at least a high school education or its equivalent or have, within the past five years, two years of work experience in an occupation requiring at least two years' training or experience. Applications will only be accepted online.
3. Schedule of Shusterman's Upcoming Immigration Law Seminars
Los Angeles County Bar Association
Immigrant Legal Assistance Program
Los Angeles, California
September 30, 2010
Topic: "Introduction to Immigrant Visas"
34th Annual Conference on Immigration and Nationality Law
University of Texas School of Law
Austin, Texas
October 20-22, 2010
Topics: (1) Practice Tips for Immigration Lawyers
(2) Citizenship
(3) Ask the Experts Panel
AILA Texas Chapter Fall Conference
Gran Porto Real Resort
Playa Del Carmen, Mexico
November 5-6, 2010
Topic: Child Status Protection Act
Beverly Hills Bar Association
Beverly Hills, California
January 27, 2011
Topic: "Social Media for Attorneys"
Pincus International
Los Angeles, California
March 4, 2011
4. Thai CDC Combats Human Trafficking and Modern Day Slavery
The Thai Community Development Center (Thai CDC) was founded in 1994 by leading human rights activist, Chanchanit Martorell, on the idea that all peoples have a basic right to a decent standard of living and quality of life. Yet, in the Thai and other disadvantaged communities, people are living in substandard housing and lack access to basic health services, education and quality employment.
As a social change organization engaged in human rights advocacy and broad based community development, the Thai CDC seeks to empower the most vulnerable and economically disadvantaged members of the Thai community. They include poor recent immigrants, low wage workers, welfare recipients and victims of human trafficking.
Its mission is to "advance the social and economic well-being of low and moderate income Thais and other ethnic communities in the greater Los Angeles area through a comprehensive community development strategy including human rights advocacy, affordable housing, access to healthcare, promotion of small businesses, neighborhood empowerment, and social enterprises."
Given that Thailand has become a major source country for trafficked persons and the US has become a popular destination country, Martorell currently leads the only Thai organization in the US addressing the persistent problem of human trafficking from Thailand into the US.
The first case of modern day slavery in the US was discovered after a raid by federal and state authorities, Martorell's organization, and law enforcement in El Monte, California in 1995. Seventy two Thai garment workers were found working in conditions of slavery in a clandestine makeshift garment factory where they toiled 16 to 18 hours a day surrounded by barbed-wire and under constant 24/7 surveillance by armed guards for little to no pay for as long as seven years. These workers lived and worked under the fear of physical harm as they were threatened with retaliation and retribution against them and their families in Thailand should they dare escape.
After the case broke, Martorell's organization immediately provided for the victims' daily health and welfare needs. Martorell also mobilized other civil, immigrant and workers' rights organizations to demand justice for the workers ultimately leading to many historic and precedent setting victories for trafficked victims that would forever change how victims are perceived, treated, served and fully restored, spawning an anti-trafficking movement and leading to the enactment of the landmark legislation, Trafficking Victims' Protection Act.
However, the El Monte Thai Slavery Case was just the tip of the iceberg for human trafficking. Since that case, Thai CDC, under Martorell's leadership, has worked on six more cases involving over 600 Thai victims trafficked for domestic work, sexual exploitation, welding, and agriculture over the past 15 years. The current Thai CDC case involving over 400 Thai farmworkers just made international headline news and has been described as the largest case of human trafficking in US history.
As a result of Thai CDC's vigilance in advocating for victims and exhausting all legal remedies, all victims served by Thai CDC have won redress and restitution, have been able to bring their families to join them in the US (since victims cannot return to their home country due to the real fear and threat of retaliation from their traffickers and recruiters who are sometimes aided by underground gangs and/or corrupt government officials), and been accorded legal status and protection while their traffickers are criminally prosecuted. Thai CDC's services extend to members of their families too who must then be resettled, provided cultural orientation, and sheparded through a complex web of systems to help them achieve full integration in a new country upon reunification, thereby increasing the number of victims being served by Thai CDC to over 2,000.
Thai CDC's mobilization of the workers from these cases also led to the movement against human trafficking and slavery in the US, reforms in the garment industry, legislation to protect future trafficked victims, a broader definition of human trafficking to include all forms of slavery like practices such as contract and debt bondage labor, the founding of the Coalition to Abolish Slavery and Trafficking, education and training of law enforcement and service providers, and greater awareness of the serious problem which, sadly, continues to persist today unabated.
In 2001, the California Wellness Foundation selected Martorell as a Violence Prevention Initiative Fellow. She is also a recipient of a number of awards and honors, including State Senator Curren Price Sheroes Award, Assemblyman Kevin De Leon Asian Pacific Heritage Month Award, the Thai Association of Southern California Exemplary Leadership Award , the Kasertsart University Alumni Association of USA Advocate Award, KCET Unsung Hero Award, Leadership Education for Asian Pacifics Leadership Award, the Asian Pacific Women's Network Women Warrior Award, the Asian Pacific American Labor Alliance Distinguished Service Award, the Asian Business Association Asian American Leadership Award, the Los Angeles Women's Foundation Mentor Award, the Los Angeles City Commission on the Status of Women "Woman of Courage Award", and a Certificate of Recognition from Assemblyman Luis Caldera for "A Woman Making A Difference in the Heart of Los Angeles."
"On the surface, it looks like the workers were legally contracted," Martorell said in a Los Angeles Times interview on the Thai Farmworkers' Case. "But on closer inspection, it's slavery. Their passports were confiscated … and threats were made if any of them dared to try to escape. The (US) guest worker program can be legalized slavery if you don't constantly monitor it."
On September 2nd, 2010, the federal government indicted Global Horizons' CEO, Mordechai Orian, three of his employees and two Thai recruiters with conspiracy to commit forced labor and document servitude against 400 Thai farmworkers that could now land these individuals up to 70 years of prison time if found guilty. The indictment demonstrates another victory for Martorell and Thai CDC after seven years of waging a relentless struggle to bring justice and accountability to hundreds of enslaved Thai farmworkers. Their fierce determination finally paid off with this recent federal indictment.
However, due to the growing federal budget deficit, funding for anti-human trafficking and slavery has been cut back dramatically, while human trafficking is growing at a pace that may quickly surpass drug trafficking. In fact, human trafficking and slavery has become the most profitable and second largest criminal activity in the world.
"IF SLAVERY IS NOT WRONG, NOTHING IS WRONG." – ABRAHAM LINCOLN
Take action now to support Thai CDC's heroic efforts in abolishing human trafficking and slavery which is being accomplished on very limited resources. With your donation, Thai CDC will be able to expand its staffing capacity to better serve victims and to continue its noble work to protect human rights. Your donation will also enable Thai CDC to intensify its campaign and efforts to educate legislators and the general public about this issue, which will bring about the necessary changes that can prevent human trafficking and make slavery a thing of the past.
You can make a tax deductible financial contribution directly to Thai CDC from our website and click on the donation button, or you can send a check made payable to "Thai CDC" at 6376 Yucca Street, Suite B, Los Angeles, CA 90028. You can contact Thai CDC at (323) 468-2555 for more information.
5. Success Story: Private Bill Saves Family from Deportation
Jessica Duran and her family had a big immigration problem when they visited me in my office a couple of months ago. The U.S. Court of Appeals had dismissed their appeal, and they were under a final order of deportation. The only thing keeping ICE from deporting them was that the court had yet to issue the mandate in their case.
I looked at their paperwork, and told them that there was nothing an immigration lawyer could do to help them.
I expected an explosion of anger or of tears. Instead, Jessica calmly explained that her parents had brought her and her two brothers to the U.S. on visitor's visas when they were toddlers, that they had grown up in the housing projects and spent hours each day being bussed to schools in the suburbs where they had excelled. Now, the three of them were university graduates and professionals with little or no memory of Mexico.
The government had denied their father's late amnesty application in 1990 only to reverse themselves and grant him a green card in 2005. Although, he immediately filed I-130s for them and their mother, by that time their order of voluntary departure had turned into an order of deportation making it impossible to reopen their cases.
The reason that they were consulting with me was that they read that one of my clients, a Canadian orphan, had received a green card through a private bill, and they wondered if they could do the same.
I explained to Jessica that the case she was referring to occurred in 2000, and that even though I had a few other clients who had private bills introduced on their behalf since then, I very much doubted whether any of these private bills would be signed into law in the near future. On the bright side, ICE was taking no action to remove any of these clients.
Jessica told me that she understood and asked me if I would be willing to try to get a private bill introduced on behalf of her family. I explained that even getting a private bill introduced was a long shot, but as long that they understood that, I was willing to try. They agreed.
Jessica had already taken the initiative and had spoken to her Congresswoman's office, and also to the office of Senator Durbin (D-IL), the sponsor of the DREAM Act. So I took up where she left off.
Her Congresswoman is Lucille Roybal-Allard (D-CA), a member of the Congressional Hispanic Caucus and a strong proponent of immigrant's rights. A few years ago, the Congresswoman had sponsored a private bill on behalf of another family that I represented. I spoke with her local immigration caseworkers, and they told me that the Congresswoman was open to sponsoring a private bill for Jessica and her family, but only as a last resort. I thanked them, and proceeded to contact Senator Durbin's office.
Senator Durbin's immigration aide in Washington, D.C. informed me that she had already contacted ICE about placing Jessica and her two brothers in deferred action status, and she was waiting for an answer. She told me that ICE was open to doing this for a number of DREAM Act students, but was unsure whether they would so do for Jessica and her family.
Then, a couple of weeks ago, Jessica informed me that the 9th Circuit had issued the mandate in her family's case. Now there was nothing stopping ICE from enforcing the deportation order. Would ICE do so? Would agents come to their house and arrest them? It was possible that they would.
I called Jessica from my home to discuss what to do if ICE agents came to her house. She asked me a lot of questions, and I tried my best to provide her with answers. It was a very tense conversation. However, less than a minute after our conversation, I received an e-mail message from Jessica. While we had been on the phone together, someone from Congresswoman Roybal-Allard's office had left a message for her. The Congresswoman had decided to introduce a bill on behalf of her family after the Labor Day recess.
I started conferring with Congresswoman Roybal-Allard's immigration aide in Washington, D.C. He requested a summary of their case and a number of other documents, all of which we supplied.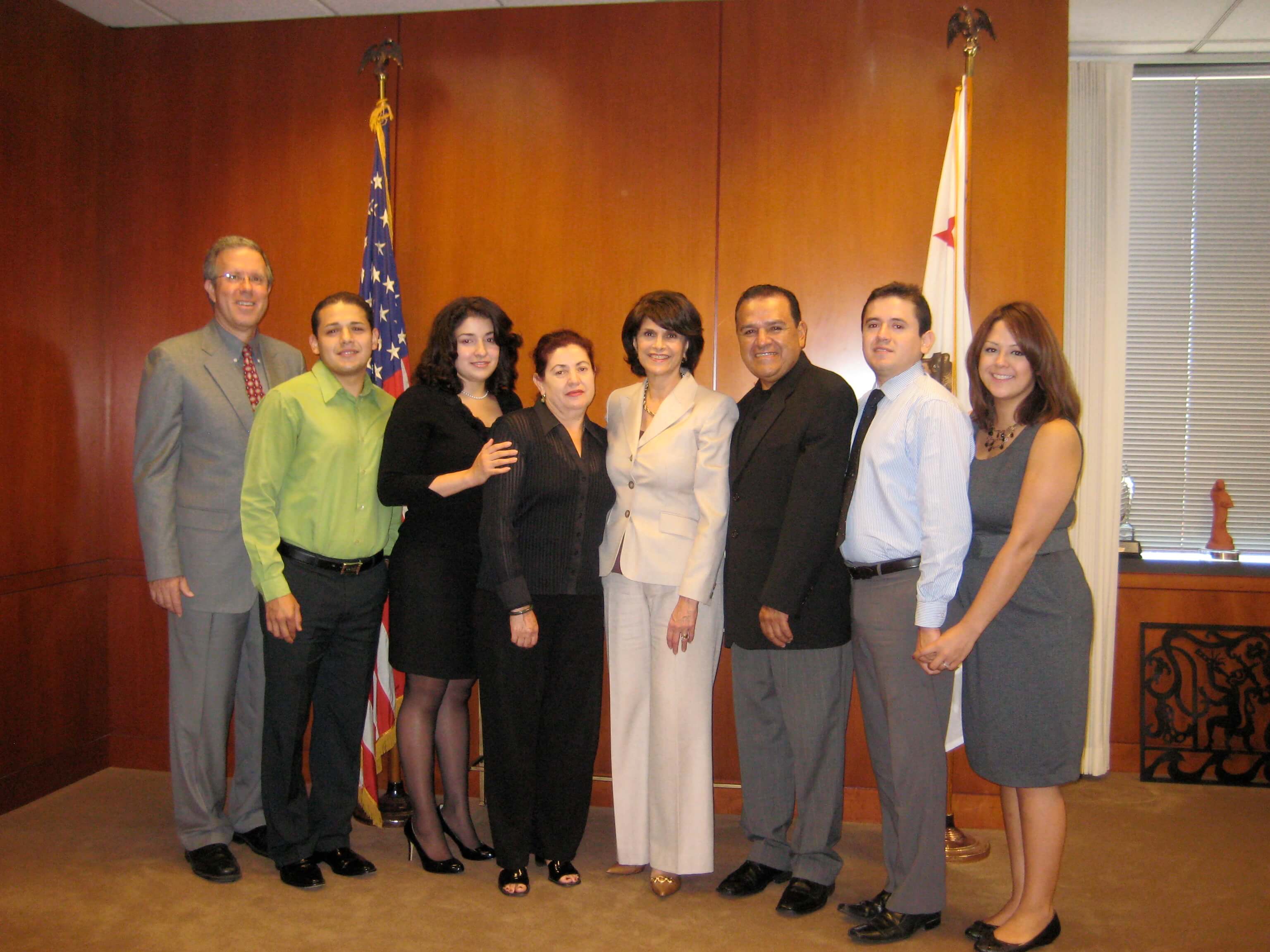 And, on September 21, he informed me that Congresswoman Roybal-Allard had introduced H.R.6158, a bill to provide for immigration relief for Jessica and her family!
I called Jessica who was close to tears. She thanked me over and over again. At the same time, I apologized many times for telling her at the outset that there was nothing that I, or any other immigration attorney, could do to help her and her family. By the end of our conversation, there was nothing to do but laugh together.
I am still talking with ICE through Senator Durbin's office. A reporter from a national wire service has spoken with me and with Jessica about her family's case.
This morning, the Duran family and I met with Congresswoman Roybal-Allard in her office. She told us a story from her childhood when her father had become the first Mexican-American Councilman in the City of Los Angeles. Her family entered the Biltmore Hotel in downtown Los Angeles. One of the doormen who did not recognize her father questioned the family harshly about why they had entered the hotel through the front door. At that time, Mexican-Americans could only enter through the back door. It sounded like a story from the Jim Crow South.
She went on the praise the Durans for everything that their children had contributed to the U.S. and to encourage them to do even more. By the time she finished, we were all in tears. We are very thankful that Congresswoman Roybal-Allard has stepped in to keep this fine family together.
6. Immigration Trivia Quiz
Quiz Removed
7. Ask Mr. Shusterman: Let Avvo Help You Choose an Excellent Attorney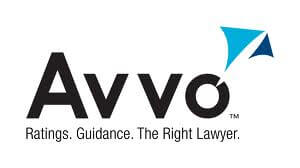 Avvo has emerged as a premier site for selecting an attorney.
Avvo, short for "avvocato" (Italian for attorney), is gaining not only in popularity but in usefulness.
Many immigration attorneys will tell you that by the time 30% of potential clients consult with them, some incompetent attorney or "consultant" has already screwed up their case, often beyond repair.
8. Immigration Government Processing Times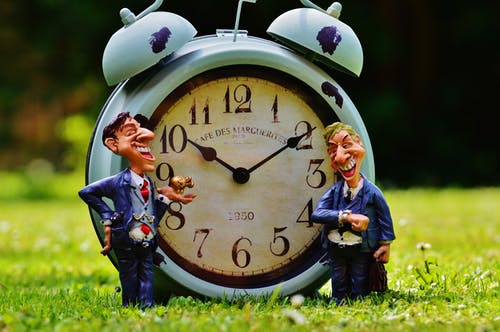 We link to the most recent immigration waiting times for each of the four USCIS Service Centers, the National Benefits Center and the Administrative Appeals Office. We also link to the processing times of all of the 83 USCIS District Offices and Sub-offices. We link to the Labor Department's page entitled "Processing dates for labor certification applications". Finally, we link to the State Department's "Visa Wait Times" page.
9. Does Arizona Really Want Tough Immigration Enforcement?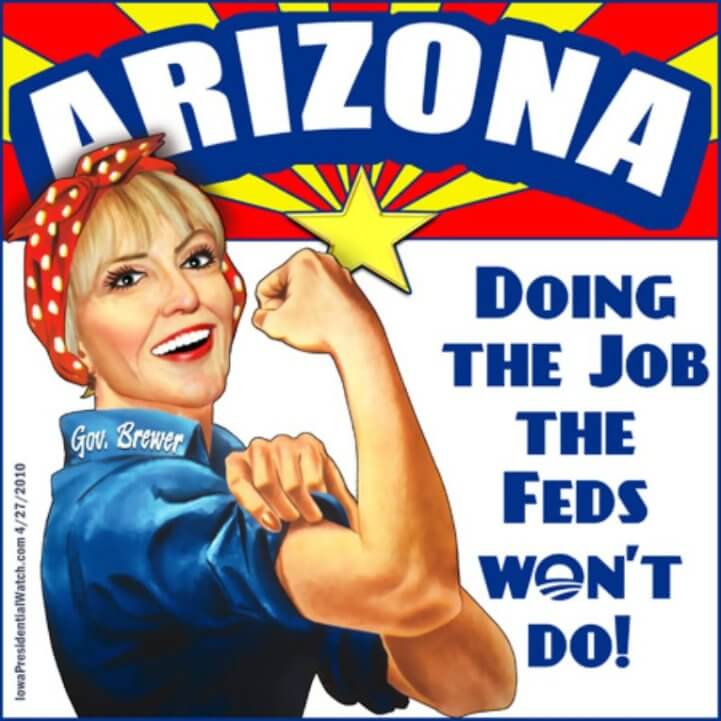 After many months of calling on the Federal Government to more vigorously enforce our immigration laws, it turns out that some of the biggest immigration law violators are government officials in the State of Arizona. And as soon as the Justice Department charged them with breaking the law, their attitude suddenly became "enforce the laws against them, not against us!"
Let me explain.
Back in 1986, President Reagan signed the Immigration Control and Reform Act (IRCA). The law established the I-9 system so that employers would not knowingly hire undocumented workers. At the same time, in order to insure that workers with accents or ethnic names would not be discriminated against, IRCA established penalties for employers who discriminated against potential employees based upon their ethnicity or citizenship status.
One would think that after 24 years most employers would have the I-9 system down pat. Especially in Arizona where there are constant complaints that the federal government is not doing enough to enforce the immigration laws.
Well, apparently, the federal government has heard the complaints emanating from Arizona, and is taking swift action. Swift action, that is, against Arizona government officials who are breaking the law.
Last week, the U.S. Department of Justice moved to seek "full remedial relief" on behalf of 247 lawful permanent residents who applied for jobs with the Maricopa Community Colleges between August 2008 and January 2010. The amount sought is approximately $250,000.
Under the I-9 laws, employers are prohibited from demanding to see a particular document. If the employee is a U.S. citizen or a permanent resident, he can show the employer a driver's license and a social security card and the I-9 process is over.
However, the Maricopa folks ignored the requirements of the law. If a job applicant was a U.S. citizen, these documents sufficed. However, permanent residents were treated differently and were required to show their green cards, a clear violation of the law.
Of course, when they were apprehended by the Feds, the Arizona government folks owned up to their violations and paid the fine immediately, right?
Not exactly…
One spokesman for the colleges protested that "we are extremely disappointed by the Justice Department's action. We had no intent to discriminate against any foreign national and we feel that we have been singled out…"
Another said that she was "very surprised that administration would resort to a lawsuit. In the past, the emphasis has been on mediation to resolve these issues."
To which I say: "Buck up Arizona! Do you want tough immigration enforcement or not?"
10. Winner of our September 2010 Immigration Trivia Quiz
Quiz Removed
Below is the winning entry:
Dear Mr. Shusterman,
Here are the answers to the September trivia quiz:
Erving Goffman
June 11, 1922(1922-06-11)
Mannville , Alberta , Canada
Manuel Castells
1942
Hellín, Albacete , Spain
Theodor W. Adorno
September 11, 1903(1903-09-11)
Frankfurt, Germany
###############################
I am a IT Project Manager based out of Philadelphia area, I have been a newsletter subscriber for quite some time, Your news letters have been quite informative.
I used site called Tineye.com for getting the answers to this trivia.
Thanks,
Pradeep
Congratulations, Pradeep!
Carl Shusterman
Certified Specialist in Immigration Law, State Bar of California (1988 – present)
Former U.S. Immigration & Naturalization Service Trial Attorney (1976-82)
Board of Governors, American Immigration Lawyers Association (1988-97)
Phone: (213) 623-4592 Fax: (213) 623-3720
Law Offices of Carl Shusterman, 600 Wilshire Blvd., Suite 1550
Los Angeles, California 90017
"They're all over my house, doing things whenever I call for repairs, and I'm sure you've seen them at your house. We've got to find a way to bring these people out of the darkness and give them some kind of status."
– General Colin Powell Former Secretary of State
Newsletter US Immigration Update October 2010 – Quick Links
About Us
Back Issues of Our Newsletter
Citizenship
Client Testimonials
Forms Download
Green Cards
Job Search
PERM
Processing Times
Schedule a Legal Consultation
Subscribe to Our Newsletter
Success Stories
Temporary Visas
Visa Bulletin
September 26, 2010
Disclaimer: This newsletter is not intended to establish an attorney-client relationship. All information contained in this newsletter is generalized. Any reliance on information contained herein is taken at your own risk.