Volume Seventeen, Number Eight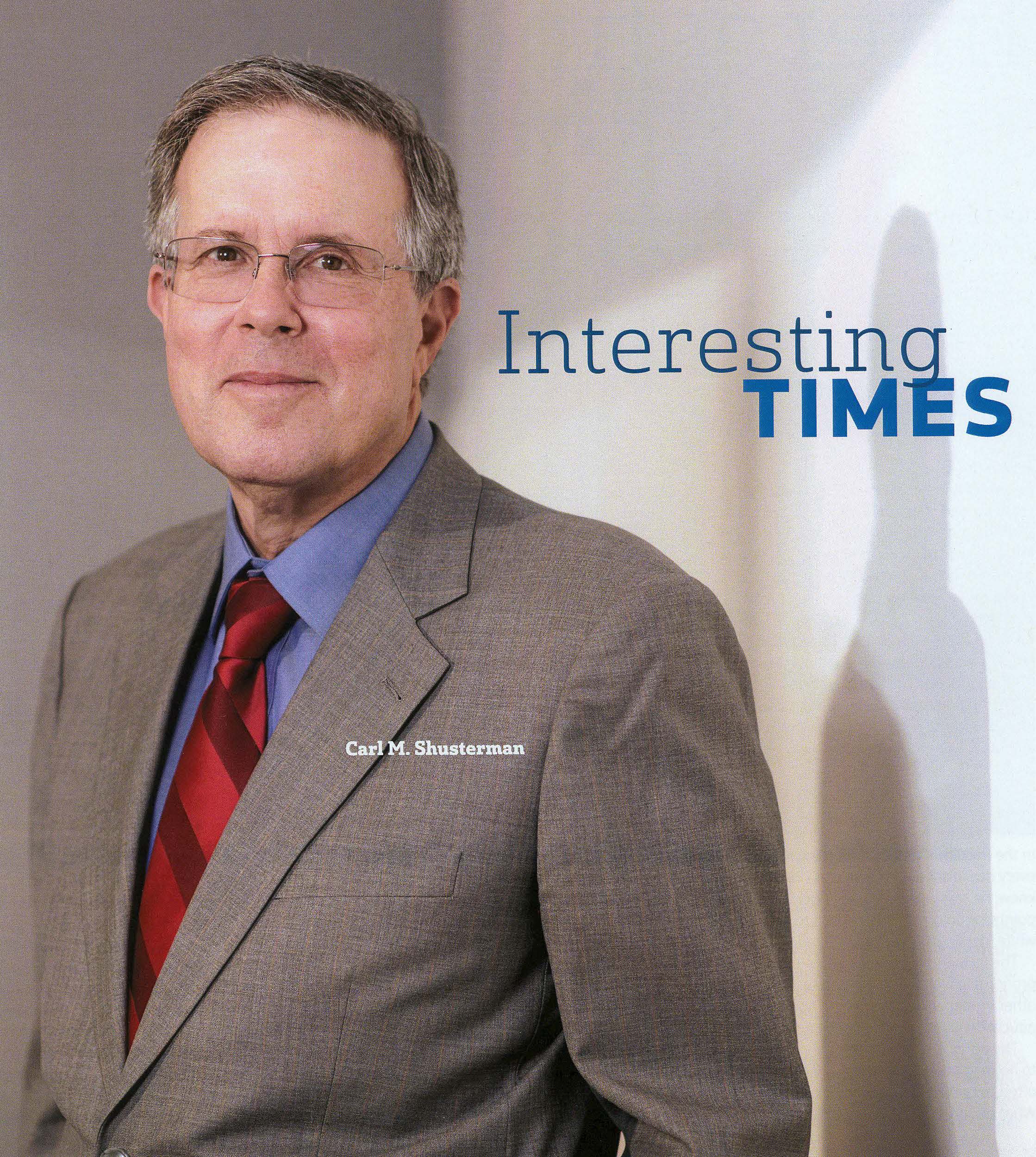 SHUSTERMAN'S Newsletter US Immigration August 2012  is the Web's most popular e-mail newsletter regarding U.S. immigration laws and procedures with over 40,000 subscribers located in more than 150 countries. It is written by a former INS Trial Attorney (1976-82) with over 30 years of experience practicing immigration law.
Published by the Law Offices of Carl Shusterman, 600 Wilshire Blvd, Suite 1550, Los Angeles, California, 90017. Phone: (213) 623-4592 x0
Subscribe to our free, monthly e-mail newsletter, SHUSTERMAN'S IMMIGRATION UPDATE.
Join the conversation on our Immigration Facebook Page and receive daily updates on the latest events and stories regarding immigration laws and policies.
Follow our Blog Posts commenting on the latest developments in the immigration world.
Subscribe to receive our free "How-To" Immigration Videos.
Disclaimer: This newsletter is not intended to establish an attorney-client relationship. All information contained in this newsletter is generalized. Any reliance on information contained herein is taken at your own risk.
Client Reviews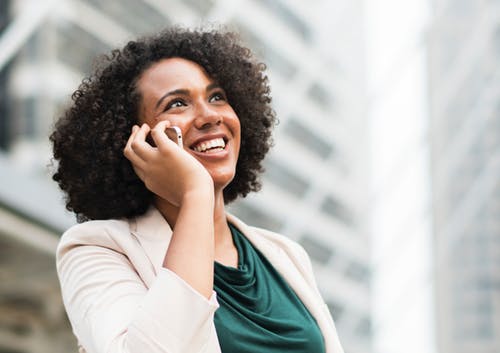 Carl Shusterman is Simply the Best
"I am a Los Angeles-based news reporter, who hired Carl and his team of attorneys to help me acquire permanent residency in the United States. I was dreading the arduous and bureaucratic process, but Carl and his staff were so professional and efficient, they helped the procedure go very smoothly."
- Ann S., Santa Clarita, California
Read More Reviews
Zoom Consultations Available!
Newsletter US Immigration Update August 2012
TABLE OF CONTENTS:
1. Applying for Deferred Action? Proceed with Caution 
2. H-1B Employers Need to Pay Attorney Costs and USCIS Filing Fees
3. Shusterman's Immigration Law Seminars
4. Money Can't Buy You Happiness, but Can it Buy You a Green Card?
5. Success Story: Appeal Granted after Misplaced Files and Misinformation 
6. Immigration Trivia Quiz: Summer Olympics 2012, Team USA 
7. State Department Visa Bulletin for August 2012
8. Immigration Government Processing Times
9. Ask Mr. Shusterman: How to Comply with Anti-Discrimination Laws 
10. Winner of Our July 2012 Trivia Quiz!
NEWS FLASHES:
CRS Deferred Action Memo – The Congressional Research Service (CRS) has released a memo that provides background and analysis of the Obama Administration's new deferred action policy. It also discusses the DREAM Act, previous uses of prosecutorial discretion, and the legal authority underlying this new policy.
Detention Report  – A new report, written by Rutgers School of Law and the Newark Immigrant Rights Committee in conjunction with the American Friends Service Committee highlights the shortcomings of ICE's Alternative to Detention (ATD) program. The report highlights the economic, psychological, emotional, and physical toll faced by individuals under ATD programs and proposes some recommendations for reform.
EB-5 Program Office – USCIS has added a new EB-5 program office led by a Chief of Immigrant Investors Program, and will add 2 additional attorneys to the EB-5 program team. They also created a Special Review Board to review regional center applications where denials have been recommended, providing applicants with the opportunity to discuss their applications in person.
Green Cards for STEM Graduates? – Chairman of the House Judiciary Committee, Representative Lamar Smith (R-TX), may support a bill to grant green cards to STEM graduates. Such legislation would reallocate 55,000 visas previously given through the Diversity Lottery program to those with advanced degrees in Science, Technology, Engineering and Mathematics.
Immigrants Turn to Online Petitions– Undocumented immigrants who have exhausted their legal options are increasingly turning towards online petitions through Change.org to gain public support and convince ICE to stop their removal proceedings.
Immigration Criminal Prosecutions – A new Transactional Records Access Clearinghouse (TRAC) report compiling Justice Department data shows that the highest number (59%) of federal criminal prosecutions in April 2012 were for immigration offenses.
Rep. Roybal-Allard Introduces Legislation to Keep Immigrant Families Together – The Help Separated Families Act addresses the increasing number of immigrant children being put in the welfare system as a result of the detention or deportation of their parents.
Shortage of Doctors -The Affordable Care Act will not solve our "invisible problem" – the growing shortage of doctors. It is estimated that by 2015, the physician shortage will surpass 60,000. Regions like the Inland Empire in California are already experiencing a shortage of doctors with 40 primary care physicians per 100,000 residents when the recommended ratio is 60 to 80 physicians per 100,000 residents.
Telephone Scam Warning– Please beware of a scam in which a person claiming to be a USCIS officer calls immigrants alerting them of an  immigration records discrepancy. They will ask for your 1-94 number, "A" number, or visa control number, and then instruct you to pay a fine via Western Union. If you receive such a call, please alert the authorities.
TRAC Reports– The Transactional Records Access Clearinghouse (TRAC) has released new data on immigration court wait times, including an Immigration Court Report and a Backlog Tool page. They further report that the backlog of immigration court cases has reached an all-time high of 314,147 despite the new prosecutorial discretion policy.
USCIS E-Verify Self-Assessment Guides – USCIS has published two new guides, one for direct access users and one for web services users, to help employers better comply with the E-Verify program.
USCIS Multilingual Resource Center – USCIS has created a new Multilingual Resource Center page that provides immigrants with access to important documents in 22 languages.
USCIS Ombudsman's 2012 Annual Report – The USCIS Ombudsman helps individuals and employers with immigration system problems. This report describes the USCIS' activities over the last year and its current projects. It focuses specifically on employment, family and children, humanitarian, and customer services problems, as well as quality and efficiency improvements.
1. Applying for Deferred Action? Proceed with Caution
Are you getting ready to apply for a work permit under the President's new "deferred action" policy which will take effect on August 15?  After practicing immigration law for over 35 years, including a few years inside the INS, I advise you to proceed with extreme caution.
Why?
Consider the following:
1)    Applying for deferred action requires you to reveal a lot of information about yourself to the government.  Your name, address, contact information, when and how you entered the U.S., etc.  You have to be unlawfully in the U.S. to qualify.  In all probability, you have other members of your family who do not qualify for deferred action.  Only if you are certain that your parents or other family members will not be targeted for deportation should you apply.
2)    Remember that deferred action gives you only a two-year work permit.  Then what happens?  You don't get a green card, U.S. citizenship or even necessarily another work permit.  What if President Obama is not re-elected?  Could the deferred action policy be reversed?  Could the information which you provided to the government be used against you and your family?  You betcha!
3)    If you decide to apply for deferred action, the eligibility requirements are not entirely clear.  For example, the policy requires that you have "continuously resided in the United States for at least five years" before the June 15, 2012 memo.  What if, during the 5 year period, you traveled out of the U.S.?  Do you still qualify?  Perhaps, since the memo uses the words "resided" not "physical presence".  But if you reentered the U.S. unlawfully, you may be permanently barred from applying for a green card without a waiver.  If so, would this also affect your application for deferred action?  At this point, no one knows.
4)    What if your application for deferred action is denied?  Can you appeal?  No.  Can you be deported?  No one knows for sure, so take care!
So, given all this uncertainty which surrounds the program, what is your best course of action?
I believe you need the best legal representation you can find.  Notaries and lawyers are already advertising like crazy: "We can help you!  Si, se puede!"  Don't be fooled by these ads.  Do what is best for you.  A good place to start is by watching my video "How to Select an Immigration Attorney".
2. H-1B Employers Need to Pay Attorney Costs and USCIS Filing Fees
A recent settlement announced by the Department of Labor (DOL) demonstrates the peril employers face when found to be underpaying their H-1B workers or forcing their employees to pay attorney costs and filing fees.
On June 12, 2012, the DOL announced that Semafor Technologies had agreed to pay workers $741,288 in back wages following an investigation by the DOL's Wage and Hour Division that found violations of the H-1B visa requirements.
Semafor Technologies is an IT consulting company that specializes in software development, on-site/off-site application outsourcing, infrastructure, consulting and product development services.
An investigation conducted by the DOL determined that Semafor Technologies failed to pay 54 H-1B workers for periods of time during which they were nonproductive because the company did not assign any work, a practice commonly referred to as "benching". Additionally, five workers were not reimbursed for various processing fees related to their employment, and 14 were not reimbursed for processing fees or paid for periods without assigned work.
Janet Campbell, Director of the DOL's Division office in Atlanta stated "As demonstrated by the resolution of this case, we are using all tools available to remedy violations, promote accountability, and ensure a level playing field for law-abiding employers and legitimate users of the foreign guest worker programs."
Employers are not allowed to "bench" H-1B workers.  They must continue to pay workers even if there is no work to be performed.  Employers also are prohibited from forcing an employee to take an unpaid leave-of-absence.
Additionally, employers cannot force employees to pay business expenses, which include fees associated with sponsoring someone for H-1B status.  Employers who are in violation of these provisions are subject to fines and penalties, including being forced to pay back wages to its H-1B workers, and may be barred from using the H-1B program altogether.
We strongly suggest that employers pay all expenses related to the processing of H-1B visa petitions including attorneys' fees and government filing fees.  The Semafor Technologies settlement demonstrates that employers who pass along any part of these fees to their H-1B employees are putting themselves at risk and may ultimately pay a heavy price.
3. Shusterman's Upcoming Immigration Law Seminars
Kaplan Center
Immigration Seminar
277 S. Lake Ave.
Pasadena, CA
August 2, 2012, 7:00 pm
Topic: "What Physicians need to Know About US Immigration Laws"
Office of Congresswoman Janice Hahn
Deferred Action Seminar
Marymount College, San Pedro
August 8, 2012
Topic: "Obama's New Deferred Action Policy: What you Need to Know"
Kaplan Center
Immigration Seminar
2646 Dupont Dr. Ste. 50
Irvine, CA
August 16, 2012, 7:00 pm
Topic: "What Physicians need to Know About US Immigration Laws"
Professionals in Human Resources Association
Annual Conference and Exposition
Anaheim Convention Center, Anaheim, California
August 27, 2012
Topic: "Immigration: Avoiding the 7 Most Costly Mistakes"
Indian Medical Association of Southern California
Immigration for Physicians Seminar with Sanjay Gupta
Marriott Hotel
Anaheim, California
October 20-21, 2012
Topic: "What Physicians Need to Know about U.S. Immigration Laws"
University of Texas School of Law
Annual Conference on Immigration and Nationality Law
Austin, Texas
November 9, 2012, 8:30 am
Topic: "Finding What You Need: Practice Tips for Immigration Attorneys on How to Find Key Statutes, Forms, Regulations, Government Memoranda, Manuals, and More"
Professionals in Human Resources Association
Los Angeles County, District 19
Palmdale, California
November 14, 2012
Topic: "What Employers Need to Know about US Immigration Laws"
Channel Islands Public Management Association
Human Resources Forum
River Ridge Golf Club
Oxnard, California
January 16, 2013
Topic: "Employer Compliance with I-9 Requirements"
4. Money Can't Buy You Happiness, but Can it Buy You a Green Card?
Green cards for sale? Not exactly, but if you have an entrepreneurial spirit and half a million to a million dollars, then obtaining a green card through investment may be your ideal immigration strategy.
Each fiscal year the government allots approximately 10,000 immigrant visas to eligible entrepreneurs who are able to invest money into a new commercial enterprise that benefits our economy and generates at least 10 full-time jobs for U.S. workers. This program is known as the Immigrant Investor Program and is more commonly referred to as the EB5 program.
To qualify, an entrepreneur must invest a minimum of $1 million in a new commercial enterprise, an existing "troubled" business, or into expanding an existing business. The capital must have been lawfully obtained and considered "at risk" once invested into the enterprise. Aside from the capital investment requirement, the enterprise must not only create or preserve 10 full time jobs for U.S. workers, legal permanent residents, asylees and refugees. The investor must maintain an active role at the enterprise either through daily management or policy formulation.
Of the 10,000 available immigrant visas, 3,000 are set aside for entrepreneurs willing to invest within a targeted employment area. A targeted employment area is a rural area or an area experiencing unemployment of at least 150 percent of the national average rate. If investing in a targeted employment area, the minimum capital investment requirement is reduced to half a million dollars while the rest of the conditions remain the same.
For investors looking for a more passive role in the process, immigrant visas are available through the EB5 Pilot Program to those who invest the same amount of capital in an EB5 Regional Center. An EB5 Regional Center is defined as any economic entity, public or private, which is involved in the promotion of economic growth, improved regional productivity, job creation and increased domestic capital investment. Such investors are not required to be involved in the daily management of the enterprise or participate in policy formulation.  Another benefit is that the job creation requirement is less stringent and that the direct and indirect creation of jobs through the Regional Center is sufficient
Procedurally, to get the Immigrant Visa, the entrepreneur must file a Form I-526 petition with the U.S. Citizenship & Immigration Services.  Once the I-526 is approved, an entrepreneur can immediately apply for a green card.  The entrepreneur will be granted conditional permanent resident status valid for two years.  During this two-year period, the commercial enterprise must continue to operate. Before the green card expires, the applicant will need to show that the enterprise is still in existence by filing an I-829 Petition to Remove Conditions of Residence.
So far this year the USCIS has received 2,771 investor visa petitions, compared with only 3,805 petitions received all year in 2011. This means that even though we are well on our way to surpass the numbers from last year, the quota of 10,000 green cards is not even close to being fulfilled.
5. Success Story: Appeal Granted after Misplaced Files and Misinformation
This month's success story describes Christina (not her real name) and her success in appealing and re-opening her green card application, despite the fact that she was originally denied, given contradictory information, and then told her file was lost.
Christina came to the U.S. when she was 17 years old. Under the advice of her uncle, she entered the country using her cousin's passport.
Once in the U.S., Christina graduated from high school and college, became a Licensed Vocational Nurse, and was approved for a labor certification. Additionally, after marrying a U.S. citizen, she applied for adjustment of status and a green card.
Unfortunately, this is where Christina ran into some serious difficulties—during her green card interview, the USCIS officer asked her about her passport and Christina answered truthfully that she had used her cousin's passport. The officer denied her green card application, and told her that in order to obtain permanent residence she would have to file an I-601, or fraud waiver, to correct this immigration violation.
Christina filed this waiver, stating that while she had entered the U.S. using another person's passport, she was only a teenager at the time and this violation should be overlooked so that she could receive her green card and stay with her husband.
She provided evidence discussing the extreme hardship her family would face if she was forced to permanently return to the Philippines.  Her husband worked full time as an editor, and lacked any language skills or professional connections which would assist him in obtaining employment in the Philippines.  Her husband also cared for his elderly father, who was a veteran of the U.S. armed forces.  Christina's expertise in the health care field was invaluable in assisting with her father-in-law's care.  Christina also included information about her parents, who were both naturalized citizens of the United States.
Despite this, both her application for adjustment of status and her fraud waiver were denied by the USCIS on the basis that she had failed to prove that her husband would experience extreme hardship if she were forced to return to the Philippines. The denial notice did not discuss a single fact from her case, nor did it mention any of the evidence that she had submitted to support her application.
What now?
The denial letter from the USCIS gave her contradictory information about how to proceed. On one page, they said she could file an appeal, but on the other they said that her case was NOT eligible to be appealed!  Very confused about their options, Christina and her husband scheduled a consultation with our office
Attorney Amy Prokop prepared an appeal from the I-601 waiver, arguing that the USCIS was incorrect to deny Christina's I-485.   Since the initial waiver was filed over a year ago, she made sure to include new and updated information regarding the family's situation to demonstrate extreme hardship.
Generally, the USCIS office that issued the denial has the right to reconsider and issue a favorable decision.  If they choose not to do so, the appeal should be promptly forwarded to USCIS' Administrative Appeals Office (AAO) located in Washington, D.C.
As it turned out, this was easier said than done, as Christina's file became lost in a bureaucratic black hole. First, the appeal was not transferred to the correct USCIS office for consideration.  After countless inquiries and follow ups by Attorney Prokop, the government finally located Christina's file.  But then it was another year before the file was transferred to the AAO for consideration.
However, Attorney Prokop used these delays to Christina's advantage. She sent the AAO numerous updates and new evidence to help strengthen her case. She noted that there was now even more evidence of extreme hardship than before. Christina and her husband had moved in with her father-in-law and were splitting the full-time task of caring for him. Thus, if Christina's waiver and appeal were denied, Christina's husband would either be left alone to care for his father or would be forced go to the Philippines with Christina, leaving his father alone and in poor health. Also, Christina and her husband had welcomed their first child, a baby girl.  If Christina had to return to the Philippines, her husband would have to either assume the role of single parent, or endure a separation from both his wife and baby daughter.
The AAO considered the evidence regarding Christina's parents and the emotional and financial impact her deportation would have on them.  They also focused on the hardship that her husband would face if he remained in the U.S. to care for his elderly father and their new-born child, and found that such hardship would be extreme.
Finally,  3 years after Attorney Prokop first filed the appeal, the AAO found that Christina merited the favorable exercise of discretion and her appeal was granted
Christina can now become a permanent resident.
6. Immigration Trivia Quiz: 2012 Summer Olympics, Team USA
Quiz Removed
7. Visa Bulletin for August 2012
The worldwide EB-3 numbers move ahead 6 weeks in August.   EB-3 advance 6 weeks for the PRC and Mexico, but only 1 week for India and the Philippines.  EB-2 numbers remain unavailable for PRC and India, and fail to move for other countries.
The family 1st preference category (unmarried adult sons and daughters of U.S. citizens) retrogresses over 4 years for the Philippines.  The 2B category (unmarried adult sons and daughters of permanent residents) advances over 7 months for Mexico.
The rest of the worldwide family and employment-based categories move very slowly (not more than 2 to 7 weeks) in August.
FAMILY CATEGORIES
| Categories | Worldwide | China (PRC) | Mexico | Philippines |
| --- | --- | --- | --- | --- |
| 1st | 08-01-05 | 08-01-05 | 6-08-93 | 03-01-94 |
| 2A | 03-15-10 | 03-15-10 | 03-01-10 | 03-15-10 |
| 2B | 06-22-04 | 06-22-04 | 08-22-92 | 01-01-02 |
| 3rd | 05-01-02 | 05-01-02 | 1-22-93 | 7-22-92 |
| 4th | 02-15-01 | 01-08-01 | 6-15-96 | 2-01-89 |
EMPLOYMENT CATEGORIES
| Categories | Worldwide | China (PRC) | India | Mexico | Philippines |
| --- | --- | --- | --- | --- | --- |
| 1st | Current | Current | Current | Current | Current |
| 2nd | 01-01-09 | Unavailable | Unavailable | 1-01-09 | 01-01-09 |
| 3rd | 09-08-06 | 11-08-05 | 10-01-02 | 9-08-06 | 06-15-06 |
| Unskilled | 09-08-06 | 06-15-03 | 10-01-02 | 9-08-06 | 06-08-06 |
| 4th | Current | Current | Current | Current | Current |
| Religious | Current | Current | Current | Current | Current |
| 5th | Current | Current | Current | Current | Current |
In October 2012 (the beginning of the 2013 fiscal year), the EB-2 cut-off dates for China-Mainland born and India, which are currently "unavailable," will move to August or September 2007 (China may be slightly better). It is unlikely that the cut-off dates will move forward at all for the first two quarters of FY2013. If they do, it will only be if the Visa Office is convinced that there is insufficient demand for the rest of the year. The Department of State already has 17,000 EB-2 cases for natives of India, China, and worldwide with priority dates after January 1, 2009, pre-adjudicated. There will be a lot of cases queued up for adjudication in October 2012, and it will take some time to get through them.
EB-2 worldwide will be current in October 2012.
8. Immigration Government Processing Times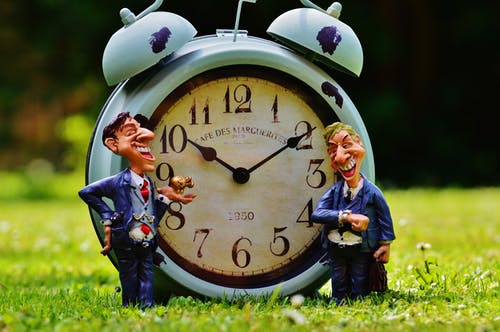 We link to the most recent immigration waiting times for each of the four USCIS Service Centers, the National Benefits Center and the Administrative Appeals Office. We also link to the processing times of all of the 83 USCIS District Offices and Sub-offices. We link to the Labor Department's page entitled "Processing dates for labor certification applications". Finally, we link to the State Department's "Visa Wait Times" page.
9. Ask Mr. Shusterman: How to Comply with Anti-Discrimination Laws
I frequently read articles about employers paying hefty fines to the U.S. government on account of violations of anti-discrimination provisions of the immigration laws.  I find myself shaking my head in disbelief as I read about an employer paying hundreds of thousands of dollars for doing something which could have easily been avoided.
The anti-discrimination provisions of the immigration law are not new.  They were enacted as part of the Immigration Reform and Control Act, signed by President Reagan into law in 1986.
And although the immigration laws have many permutations, the anti-discrimination provisions are not complex.  Basically, they require employers not to discriminate among job applicants based on their citizenship status or their nationality.
As a recent flyer by the Justice Department states, unless it is legally required, employers should avoid the following unjustified discriminatory language in job postings:
• "Only U.S. Citizens"
• "Citizenship requirement"
• "Only U.S. Citizens or Green Card Holders"
• "H-1Bs Only," "OPT Candidates Only/Preferred," etc.
• "Must have a U.S. Passport"
• "Must have a green card"
• "I-9 qualifying identification required at time of application"
Many employers are so worried about being fined for hiring applicants who are not authorized to work in the U.S. that they act like they are Immigration Officers when it comes to completing I-9 forms at the time of hiring.  As a former INS prosecutor, I strongly caution you against doing so
In Section 1 of the I-9 form, a job applicant is required to state whether he is (1) a U.S. citizen, (2) a non-citizen national, (3) a permanent resident or (4) an alien authorized to work until a particular date.  Can an employer demand to see a document proving that whatever the applicant enters in Section 1 is true?  The answer is clearly no.
Section 1 also has a place for an applicant to enter his social security number.  Is the applicant's failure to do so a ground for not hiring him?  Again, the answer is no unless the employer has become part of the government's E-Verify program and even here there are exceptions.
What documents can an employer require a job applicant to produce for I-9 purposes?
Section 2 of the I-9 form requires that an employer see a document that establishes the applicant's identity (List B) and his authorization to be employed (List C), or a document that establishes both (List A).
Employers should never specify which List A, B or C documents that a job applicant must produce.  They should simply show the job applicant the 3 lists (which are on the back of form I-9) and let him decide which documents that he wishes to provide.
And, of course, an employer should never treat job applicants differently based on their nationality or their citizenship status.
Pretty simple, right?
10. Winner of our July 2012 Immigration Trivia Quiz!
Quiz Removed
Below is the message that we received from the winner:
Artist 1: Justin Bieber- from Canada
Artist 2: One Direction group- British-Irish
Artist 3: Rihanna- from Barbados
Artist 4: Shakira -from Colombia
Hi,
My name is Tea.
I am an immigrant also, from the Republic of Georgia. I have subscription for at least 3 years and find many helpful information on your website.
The quiz was easy, most of the singers I know because of my son's interests in music and me checking his websites after he sleeps (mom's curiosity how the teenage boy "surfs" the internet when I am away at work).
Thanks for your work,
Tea, MD
Congratulations, Tea!
Carl Shusterman
Certified Specialist in Immigration Law, State Bar of California
Former Immigration and Naturalization Service Trial Attorney
Served as Member of AILA Board of Governors (1988-97)
Law Offices of Carl Shusterman, 600 Wilshire Blvd., Suite 1550
Los Angeles, CA 90017, Phone: (213) 623-4592 x0, Fax: (213) 623-3720
"Our nation's immigration laws must be enforced in a strong and sensible manner…But they are not designed to be blindly enforced without consideration given to the individual circumstances of each case. Nor are they designed to remove productive young people to countries where they may not have lived or even speak the language. Discretion, which is used in so many other areas, is especially justified here."
– DHS Secretary Janet Napolitano
Newsletter US Immigration August 2012 – Quick Links
About Us
Back Issues of Our Newsletter
Citizenship
Client Testimonials
Forms Download
Green Cards
Job Search
PERM
Processing Times
Schedule a Legal Consultation
Subscribe to Our Newsletter
Success Stories
Temporary Visas
Visa Bulletin