Over the past 30 years, our law firm has achieved some remarkable victories for our clients, some of which have appeared in major media outlets including the Los Angeles Times, the Wall Street Journal and the Associated Press. Other victories, just as sweet, we have kept private. Below, are a number of links to success stories which we hope will be instructive to would-be immigrants and their attorneys.
Client Reviews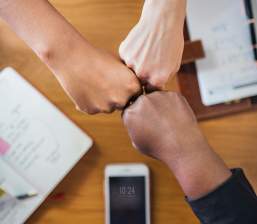 Great Work!
"We are very pleased by the services we get from the Law Offices of Carl Shusterman. Our experience in the past year with all our H1B renewals has been amazing, and we've obtained great results."
- KRG Technologies, Valencia, California
Read More Reviews
Skype Consultations Available!
2017 Success Stories
2016 Success Stories
2015 Success Stories
2014 Success Stories
2013 Success Stories
2012 Success Stories
2011 Success Stories
2010 Success Stories
2009 Success Stories
2008 Success Stories
2007 Success Stories
2006 Success Stories
2005 Success Stories
2004 and Earlier – Success Stories
VIDEOS
What Can We Help You With - Videos
Green Cards Through Employment
Green Cards Through Marriage