Volume Fourteen, Number Nine
I will be on vacation for the next three weeks, so I may not have time to prepare a newsletter for October. – Carl Shusterman
Special Message: With increased privacy and security concerns around the inbox, mostly due to viruses and spam, delivering our monthly newsletter to your e-mail address presents many challenges. Sometimes you don't receive our newsletter. However, if you add our e-mail address to your address book or safe list, this should insure that our newsletter will not end up in your junk mail.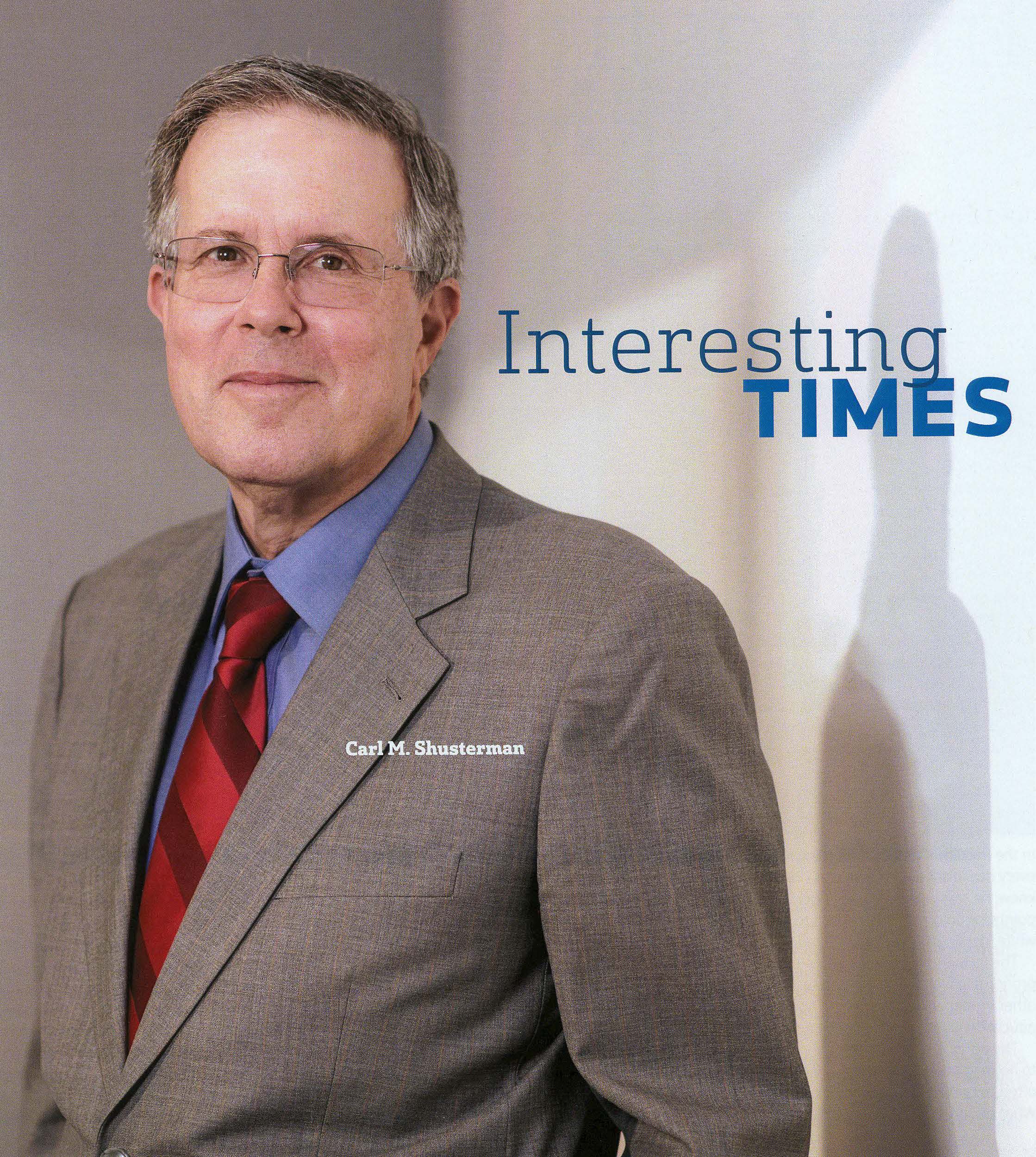 SHUSTERMAN'S IMMIGRATION UPDATE is the Web's most popular e-mail newsletter regarding U.S. immigration laws and procedures with over 40,000 subscribers located in more than 150 countries. It is written by a former INS Trial Attorney (1976-82) with over 30 years of experience practicing immigration law.
Published by the Law Offices of Carl Shusterman, 600 Wilshire Blvd, Suite 1550, Los Angeles, California, 90017. Phone: (213) 623-4592 x0.
Subscribe to our E-Mail Newsletter, join the conversation on our Immigration Facebook Page, follow our Blog Posts and subscribe to our "How-To" Immigration Videos.
Disclaimer: This newsletter is not intended to establish an attorney-client relationship. All information contained in this newsletter is generalized. Any reliance on information contained herein is taken at your own risk.
Client Reviews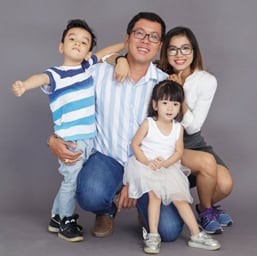 Professional and Knowledgeable Law Firm
"I've had a decade of experience with Mr. Shusterman's law firm. I used them for my immigration needs from H1 to citizenship. It is safe to say this is one of the most competent, professional and knowledgeable law firms. If there is a firm that can handle any possible immigration case routine or otherwise; then this is it."
- D. Chen, Phoenix, Arizona
Read More Reviews
Zoom Consultations Available!
Newsletter US Immigration Update September 2009
TABLE OF CONTENTS:
NEWS FLASHES:
Best Lawyers in America – I am very pleased to report that I received a letter this past month from the President of "The Best Lawyers in America" informing me that I had been voted by my fellow attorneys as one of the Best Lawyers in America for the coming year. This marks over ten consecutive years that I have been fortunate enough to receive this honor. I want to thank my colleagues for their vote of confidence in me. The letter in posted online at

https://www.shusterman.com/pdf/bestlawyersinamericashusterman2010.pdf
BIA – On August 3, Attorney General Eric Holder appointed John H. Guendelsberger to be a member of the Board of Immigration Appeals (BIA). Those of you who have been following the BIA for quite a while may remember former Attorney General John Ashcroft forced Mr. Guendelsberger and some of his colleagues off the Board in 2003. One former INS General Counsel referred to Mr. Ashcroft's actions at that time as a "purge of dedicated civil servants based on a perception of their policy views."We link to the Department of Justice's press release from our "BIA" page at

https://www.shusterman.com/boardofimmigrationappeals.html#1

Welcome back to the Board, Mr. Guendelsberger!
Blog – Our weekly blog is entitled "Nation of Immigrants". To read our blog, which deals with current immigration issues, or to receive a free subscription, see

http://carlshusterman.blogspot.com/

We welcome your comments!
Citizenship – On August 4, the USCIS issued a memo entitled "Conditional Permanent Residents and Naturalization under Section 319(b) of the Act". Section 319(b) of the immigration laws provides for expedited naturalization for certain persons. The memo clarifies, that among other things, it is possible to naturalize under section 319(b) even though a person is still a two-year conditional resident by virtue of their marriage to a U.S. citizen. We link to the memo from our "Obtaining U.S. Citizenship" page at

shusterman.com/uscitizenship/#1
Congressional Immigration Hearings – Courtesy of the Library of Congress, we link to Congressional hearings on immigration issues from 1923 to 2006 from our "Immigration Legislation" page at
Computer Professionals – For the past seven years, we have searched online computer magazines and link to the most important immigration developments related to computer professionals. See our "Immigration for Computer Professionals" page at https://www.shusterman.com/computerprofessionalsusimmigration2010.html
CSPA Lawsuit – On August 26, over 200 newspapers across the U.S. ran a story entitled "Immigrants Fight to Bring Adult Children to U.S." The story quotes multiple plaintiffs from our lawsuit,

Cuellar de Osorio v. Scharfen

, and me as to the unfairness of making adult sons and daughters of lawful permanent residents wait in line twice in order to qualify for green cards in violation of the clear language of the Child Status Protection Act of 2002 (CSPA). We link to the article from our "CSPA" page at

https://www.shusterman.com/childstatusprotectionact.html#2

Detention – On August 6, ICE Assistant Secretary John Morton announced that his agency is undertaking a major overhaul of the agency's immigration detention system. The following is a statement from his boss, the DHS Secretary and from Mr. Morton:"This change marks an important step in our ongoing efforts to enforce immigration laws smartly and effectively," said Department of Homeland Security Secretary Janet Napolitano. "We are improving detention center management to prioritize health, safety and uniformity among our facilities while ensuring security, efficiency and fiscal responsibility.""In the past five years, ICE has experienced considerable growth in immigration detention. This growth has presented significant challenges to a system that was not fundamentally designed to address ICE's specific detention needs," said Morton. "Implementing these reforms will improve medical care, custodial conditions, fiscal prudence and ICE's critical oversight of the immigration detention system. ICE remains committed to enforcing our nation's immigration and customs laws. We also reaffirm our commitment to ensuring the security, safety and well-being of individuals in our custody."We link to the ICE Press Release, and to the reaction to the new ICE policy from the National Immigration Law Center ("A Spark, but Where's the Flame?") from our "ICE" page at

https://www.shusterman.com/immigrationandcustomsenforcement.
Exchange Visitors Skills List – The Exchange Visitor Skills List is a list of specialized knowledge and skills that a foreign country has deemed are necessary for the development of that country. A J-1 exchange visitor whose country of citizenship or last permanent residence has listed on the skills list the skill that the exchange visitor is coming to the United States to exercise, is subject to the INA 212(e) requirement to be physically present in that country for a period of two years following the visitor's exchange in the United States, before being eligible for an H or L visa or U.S. lawful permanent residence.On April 30, 2009, the State Department revised the list for the first time since 1997. The changes became effective on June 28, 2009 and apply to persons who acquired J status on or after that date.Significantly, the following countries which had appeared on the 1997 list no longer appear on the 2009 list:Afghanistan, Azerbaijan, Bahamas, Botswana, Burundi, Central African Republic, Chad, Cote de Ivoire (aka Ivory Coast), Croatia, Czech Republic (removed 12/24/1997), Equatorial Guinea, Guinea, Guinea-Bissau, Hungary, Jordan, Kuwait, Lesotho, Macedonia, Madagascar, Malta, Morocco, Pakistan, Panama, Papua New Guinea, Poland, Qatar, Sierra Leone, Singapore, Somalia, Sudan, Tunisia, Uganda, Western Samoa and Zimbabwe.We link both to the June 28, 2009 list, and to the table prepared by NAFSA: Association of International Educators which enumerates all of the countries which are on the 2009 list, from the "Related Links" section of our "Exchange Visitors ("J-1″) and Waivers" page at
H-2 Filing Period Reopened – On August 6, the USCIS announced that it had reopened the H-2B filing period for fiscal year 2009 which will end on September 30. The number of temporary workers sponsored varies with the health of the economy. On January 7, the USCIS had approved 68,000 H-2B petitions and refused to accept more petitions. However, to date, only a little more than 40,000 of those workers have applied for visas. Therefore, the USCIS is reopening the filing period.
National Public Radio – For the past five years, we have linked to the most important stories in the immigration world from our "NPR" page. See

https://www.shusterman.com/nationalpublicradiousimmigration2010.html
Nurses – In the middle of the healthcare debate, why is no one alarmed about the fact that by 2020, the nursing workforce in the U.S. is projected to be one million RNs short? What can we do to help solve this problem? Read "Flatlining: How the Reluctance to Embrace Immigrant Nurses is Mortally Wounding the U.S. Healthcare System". We link to this study from our "National Shortage of Nurses" page at rn-shortage.html (Link no longer operational)
USCIS – On August 7, the Senate confirmed Alejandro Mayorkas, who immigrated to the U.S. from Cuba as a child, as the new Director of the USCIS. The website of the Senate Judiciary Committee contains a myriad of information about Mr. Mayorkas. We link to this site from our "USCIS" page at

https://www.shusterman.com/uscitizenshipandimmigrationservices.html#1
Visa Bulletin – On August 11, we posted the September 2009 Visa Bulletin online. The EB-4 visa numbers for religious workers became unavailable on that day. However, the EB-2 visa numbers for persons born in India and mainland China advanced significantly as did many of the family-based preference categories. See
YouTube "How to" Immigration Videos – Over 50,000 persons have viewed one or more of our 24 YouTube videos regarding various immigration procedures. One of our videos, "Green Cards through Marriage", has been viewed well over 15,000 times. Obtain free information about various aspects of U.S. immigration laws and procedures by viewing our videos at
1. Prospects for Comprehensive Immigration Reform
During August, President Obama made it clear that he backs comprehensive immigration reform and that despite the raucous debate over healthcare; a comprehensive immigration reform bill will be introduced by Senator Charles Schumer (D-NY) shortly after Labor Day, and voted on by the Senate, and hopefully by the House of Representatives, early in 2010.
Yet, there is reason to doubt that comprehensive immigration reform legislation will be enacted into law in 2010, or that it is a wise idea to enact an immigration law in the midst of a severe economic recession.
The Obama Administration has enraged pro-immigration advocates by expanding the 287(g) program whereby local police help ICE enforce federal immigration laws. With over ten million undocumented persons present in our country, do we want them to be so afraid of the police that they are afraid to report murders, rapes, robberies and other felonies? Of course, the Obama Administration is trying to restrict the 287(g) program to arrest only those who commit severe crimes. Whether this approach will be successful remains to be seen.
Another point of contention is the Administration's strong support of the E-Verify program for federal contractors. Last month, the U.S. District Court Judge in Maryland upheld the E-Verify Federal Contractor Rule which will require certain federal contractors and subcontractors to use the E-Verify system for all new hires, as well as existing employees working on a federal contract. Immigration advocates point to the errors in the E-Verify program and contend that thousands of U.S. citizens will be deprived of job opportunities if this system is implemented nationally.
Also, the number of I-9 and H-1B audits of employers has risen exponentially since the beginning of the year.
Given the magnitude of the current recession, does anyone seriously think that comprehensive immigration reform will not contain a mandatory E-Verify system, more raids and audits and stricter border enforcement?
Perhaps as President Obama frequently states, we should not let the perfect be the enemy of the good.
Are there really enough votes in the House of Representatives to legalize ten million undocumented workers? I'm not so sure that there are.
If the votes are not there, why not begin with piecemeal reform?
Most undocumented workers who would benefit by a legalization program in 2010 will still benefit from a program enacted in 2011. However, undocumented students who arrived in the U.S. as toddlers cannot afford to wait. Given the bipartisan support for the DREAM Act, why not enact this bill into law in 2009?
Ditto for AgJobs Act, and for bills which will reform our broken legal immigration system: recapture of lost visas in the employment-based categories, the creation of a Schedule A category and more.
In the wake of the death of Senator Edward Kennedy, the acknowledged champion of immigration reform, we should reflect on how Kennedy changed the face of immigration in America. In 1965, he helped abolish the "national origins quotas" which favored immigrants from Western Europe and excluded those from Asia as "racially ineligible".
Kennedy sponsored the Refugee Act of 1980 which allowed persons fleeing persecution in their home countries an opportunity to seek asylum in the U.S.
He also supported the Immigration Reform and Control Act of 1986 which was signed into law by President Reagan.
However, throughout his career, Kennedy "believe(d) that there were issues you could give in on and then come back later and fix,… that when you didn't get all you wanted the first time, you kept coming back and making it better" stated Mary Giovagnoli, Director of the Immigration Policy Center.
From Andrew Carnegie and the Chinese railroad workers of the 19th century to Sergei Brin (Google), Andy Grove (Intel), Jerry Yang (Yahoo), the thousands of Indian programmers and physicians, Filipina nurses and the Mexican workers who pick our crops, clean our homes and build our cities, immigrants have always played a vital role in making the United States a prosperous country and the land of opportunity.
We link to the most significant immigration legislation that has been introduced in 2009 from our "Immigration Legislation" page at
https://www.shusterman.com/legislationusimmigration.
When Senator Schumer introduces his comprehensive immigration reform bill in the Senate later this month, we will post it on this page, analyze the various provisions of the bill and follow its path through the Congress
2. AVVO.COM: A Good Way to Select an Immigration Attorney
My wife and I don't take a vacation without first consulting a website called TripAdvisor.com to check out the hotels where we plan to stay. We look carefully at the ratings and the reviews of people who stayed at each hotel in the past.
If there is a website which rates hotels, shouldn't there be one which allows clients to rate attorneys? After a little searching on the web, I located one, www.avvo.com
The site contains over a million listings of attorneys in various fields all across the U.S. Go the Avvo page and type in the word "immigration" and see the profiles and ratings of over 4,000 immigration attorneys.
Avvo rates attorneys according to (1) experience; (2) industry recognition; and (3) professional conduct. The highest rating is "Superb" followed by "Excellent", "Very Good", "Good", and "Average" all the way down to "Extreme Caution" at the other end of the scale.
Clients may rate attorneys regarding the following characteristics: (1) Trustworthy; (2) Responsive; (3) Knowledgeable; (4) Kept me informed, as well as giving them an Overall Rating.
What does all of this mean to you?
Attorneys who have yet to "claim their profile" tend to have lower ratings. If the attorney has not yet uploaded a photo, he or she probably has not claimed their profile.
Therefore, you should not rely solely on the Avvo rating to select an immigration attorney. However, the Avvo profiles contain a lot of valuable information to consider before you select an attorney, including the following:
Reviews by clients
Number of years that the attorney has been licensed
Endorsements by other attorneys
Whether the attorney has a disciplinary record
Percentage of the attorney's practice which is devoted immigration law
Fees and Payments
Contact Information
Languages spoken at the law firm
Links to Attorney's Website, YouTube page and Blog
Photos and Videos
Resume
Work Experience
Education
Awards
Membership in Associations
Legal Guides Written by the Attorney
Attorney's Answers to Questions Submitted Online
Links to the Attorney's Publications
Links to the Attorney's Online Cases
Speaking Engagements
This information allows you to learn a great deal about the attorney who you are considering hiring before you schedule a consultation with him or her.
Personally, I would pay more attention to what clients say about a particular attorney than what the attorney says about himself or herself. Also, savvy clients realize that it is not just the attorney who runs the law firm that matters. It is the associate attorneys, the paralegals and the other staff members who do the work. Read the client reviews carefully to see what former clients say about the staff members.
When viewed in conjunction with the rating, Avvo can be a valuable tool in selecting a law firm to represent you.
For more information regarding "How to Select an Immigration Attorney", see our video on this subject at
https://www.shusterman.com/howtoselectanimmigrationattorneyvideo.html
My Avvo profile may be accessed at
http://www.avvo.com/attorneys/90017-ca-carl-shusterman-238998.html
3. Employment-Based Immigration in a Down Economy
On August 7, 2009, the United States Department of Labor released a report showing that the rate of U.S. unemployment rose to 9.6%. This is the highest unemployment level in the United States in many years.
USCIS data reflect the worsening economy. While employers submitted 235,000 immigrant visa petitions in 2007, the number dropped to 104,000 in 2008. So far this year, fewer than 36,000 EB petitions have been filed by employers.
Foreign nationals in the United States on temporary work visas are increasingly concerned about their plight in the face of a bad economy. Not only is there downward pressure on salaries and benefits, many are seeking more stable employment to reduce their chances of being laid-off. Those that have been laid-off are seeking advice from immigration attorneys on what options are available for remaining in the United States.
Foreign nationals seeking permanent resident status based on offers of employment in the United States also have to be aware of the issues that are raised by the increasing number of out-of-work Americans looking for jobs.
One of the most common questions from H-1B temporary workers is, "If I am laid-off, how long do I have to find another employer?"
Many will be surprised to find out that the law does not provide any "grace period" for H-1B workers to find another employer if they are laid-off. They are technically out of status beginning on the first day they stop working for the H-1B petitioner. This often leads to a follow-up question of what exactly constitutes "working for the employer." Many think that if they remain on the payroll of an employer that they are considered to be working for that employer. The Immigration Service has long held that employment is defined as providing services in exchange for compensation.
For this reason, if an H-1B worker changes employers, it is best to have the new employer file an H-1B "change of employer" petition before the employee leaves the former employer. In this scenario, if the H-1B worker entered the U.S. legally, has not worked without authorization since his most recent entry to the United States and has a valid I-94 card, the employee can begin working for the new employer as soon as the petition is filed.
When an H-1B worker is laid off, and cannot find another job for a month of two, it gets complicated because while he is not maintaining valid status, he does have a valid I-94 card and can probably have his H-1B status extended if he can find another employer to sponsor him. He may be reluctant to begin working for the new employer until the H-1B petition has been approved. This can take several months unless a form I-907, Request for Premium Processing and an additional filing fee of $1,000 is filed with the H-1B petition.
When a change of employer petition is filed, copies of the H-1B worker's most current pay-stubs should be included as supporting evidence of his "maintenance of status". Generally, if the pay-stubs are less than 30 days old at the time of filing, an extension of stay will be granted. The greater the gap in time from the date of the pay-stubs and the filing of the petition, the more likely it is that the USCIS will request additional evidence of the employee's status at the time of filing. See
https://www.shusterman.com/h1bvisaguide
The increasing number of unemployed Americans looking for work can also have a major impact on foreign nationals seeking green cards through the PERM labor certification process. The PERM process requires that an employer test the U.S. job market and demonstrate to the Department of Labor that no U.S. workers (U.S. citizens, legal permanent residents, asylees and refugees) are qualified and willing to accept an open position for which it wishes to sponsor a foreign national for legal permanent resident status.
Obviously, as more people are out-of-work, the chances of a qualified applicant who is willing to accept the job responding to an employer's test of the U.S. job market increase. An employer which has issued lay-offs must also consider the qualifications and willingness to accept the position of its laid-off workers for any position for which it is seeking PERM certification. This does not mean that an employer that has issued lay-offs can not file a PERM application, but it should document the process whereby each of the laid-off U.S. workers' qualifications and willingness to accept the position were considered. Generally, an employer will be unable to receive PERM certification for a position for which it has issued lay-offs. See
https://www.shusterman.com/perm/
Foreign nationals that already have PERM applications approved on their behalf may also be affected by their employer issuing lay-offs. Since the employee's green card process is based on an offer of regular full-time employment, the employer must intend to employ him in the capacity for which it has received labor certification at the time the employee is granted legal permanent resident status. If the employer has down-sized to the point of no longer having the position available, the employee may not be granted legal permanent resident status. If the employee is the beneficiary of an approved I-140 immigrant visa petition and has an I-485 application to adjust status pending for at least 180 days, he may be granted a green card even if he changes employers as long as he remains employed in an occupational category which is the same or similar to that for which the immigrant visa petition was approved. Of course, the rising unemployment situation makes it more difficult to acquire and maintain employment in a particular occupation. See
https://www.shusterman.com/adjustmentofstatus.html
You may wish to schedule a consultation with an attorney from our law firm to explore all of your options under U.S. immigration law, including a discussion of your nonimmigrant status and how the current economic down-turn may affect your case.
To schedule a consultation, see
https://www.shusterman.com/schedule-immigration-consultation/
4. A Day in the Life of an Immigration Attorney
None of my friends from UCLA Law School, class of 1973, went into immigration law.
Corporate law, personal injury law and real estate law were all far more lucrative. If you are looking for a multi-million dollar settlement, immigration law is not for you.
So why do we immigration lawyers do what we do?
Having spent over half of my life practicing immigration law, I can tell you that I consider myself to be very fortunate. The satisfaction that I get from meeting and helping immigrants from around the world makes it worthwhile.
Let me explain myself by telling you about a recent day at the office:
The first thing in the morning, I interviewed an RN who had arrived in the U.S. as a visitor a few years ago. She appeared to be hopelessly out-of-status. Although her father, a lawful permanent resident of the U.S., had submitted a visa petition on her behalf over 15 years ago, he had died soon thereafter. A nursing home had submitted a visa petition on her behalf in 2007.
However, as I explained to her, this would not allow her to apply for adjustment of status for another four to five years.
Then, I learned that her grandfather had been born in the U.S. and had traveled to her country during the Spanish-American War in 1898. He married her grandmother, and her father was born in 1916. Therefore, under the laws which existed on the date of her father's birth, he acquired U.S. citizenship at birth. Further, since her country was a U.S. possession until 1946, she acquired U.S. citizenship through her father.
We are currently preparing an application for derivative citizenship on her behalf. We expect her to receive a Citizenship Certificate before the end of 2009.
At the beginning of the appointment, my client thought that she was illegally present in the U.S. Thirty minutes later, she learned that she was a U.S. citizen. What a relief!
I saw my next appointment just before lunch. She was the wife of a U.S. citizen. Not just a U.S. citizen, but a sergeant in the U.S. Air Force who has been twice deployed in Iraq.
She had been petitioned by her U.S. citizen step-father before her 21st birthday. During her interview, she was asked whether she was under 21 years of age, and whether she had ever been married. She answered truthfully. It took the INS two years to grant her permanent resident status and mail her a green card. By that time, she had married, and was pregnant with her first child.
Five years later, she applied for U.S. citizenship. Her application was denied because, as the Immigration Examiner explained, she was granted a green card as an "immediate relative", not as a married daughter. Since she had been granted a green card by mistake, he could not approve her application for naturalization. Furthermore, he informed her that she would be scheduled for a removal hearing before an Immigration Judge. Two weeks later, she received a Notice to Appear for a removal hearing which charged her with immigration fraud!
Both she and her husband were stunned. What had she done wrong? As a former INS General Attorney (Nationality), I was a bit stunned as well.
I called the Officer-in-Charge of her local INS office, and explained the situation to him. Long story short, he assured me that the NTA would be cancelled since the mistake was clearly on the part of the government, and not our client's fault. See
https://www.shusterman.com/deportationdefense.html#5
My final appointment of the day also involved a woman who had an application for naturalization which was denied. She is married, and is the mother of two children. She has lived in the U.S. for over 30 years, since she was a child. However, the USCIS concluded, based on an investigation which occurred over a decade ago, that her prior marriage was fraudulent. When the INS investigator asked her husband where they had lived when they were married, he could not remember the address.
As a former INS Trial Attorney, this made me very suspicious as well. I grilled her regarding the details of her first marriage. After giving her the "third degree" for over 30 minutes, I found her answers to be both detailed and credible. I asked her how it was that her former husband did not even know that address where she claimed that they had resided for over one year. She replied that they lived with her parents, and that her husband was a businessman who owned a restaurant close by. She knew exactly where their restaurant was located, the names of the workers at the restaurant and many other details. But did she know the address of the restaurant? Absolutely not. Likewise, her husband knew exactly where their house was located, the marriage had been approved of by her parents and his prior to the marriage, and her parents were prepared to testify at her hearing. But did he know the address of the house? No.
Given my background as a former INS Trial Attorney, I fully understood why the investigator had concluded that the marriage was fraudulent, but after spending considerable time questioning the wife, I concluded that he was mistaken.
We will appeal the decision denying her citizenship. If necessary, we will defend her in removal proceedings. Will she ultimately be allowed to remain in the U.S. with her family? I have no doubt that she will.
Driving home on the freeway, I reflected on the circumstances of my three new clients, and how they had entrusted their futures to me and my associates. There is no way that we will let any of them down.
My wife and I went out to dinner with an old friend from law school that evening. He is a corporate lawyer, and is extremely successful. He confessed that he was getting tired of the "rat race" and plans to retire at the end of 2009.
He asked me when I planned to retire. "Retire?" I replied, "I have too many clients who depend on me. Besides, I am having way too much fun!"
5. Success Story: Working with Clients in Other States
We were recently retained as a result of a telephone consultation by a gentleman we'll call Mr. Chen who was working for a university on the East Coast. Mr. Chen had a 7th year H-1B extension pending with the USCIS. The petition's approval was contingent upon his employer's showing evidence of the filing of a PERM application on his behalf at least one year before he reached the six (6) year maximum amount of time generally allowed for H-1B workers.
The USCIS had issued a Request for Evidence regarding the H-1B extension and Mr. Chen felt unsure whether the response that had been filed was sufficient.
His previous counsel had filed or attempted to file a PERM application before he entered his sixth year of H-1B eligibility as required for a 7th year of H-1B status, but as a result of some problem with the PERM filing process, the employer was never provided with confirmation from the Department of Labor that the PERM application had been filed.
Growing frustrated with the progress of his pending H-1B extension and the PERM process and facing the prospect of having to depart the United States if his H-1B were not extended, Mr. Chen retained our office to review his case to find out if there was anything we could do to help him and his family remain in the United States and get his green card process back on track. The case was particularly troubling because he had now gone beyond the point that would allow his employer to submit a new PERM application that might allow him to remain in the United States in H-1B status while pursuing a green card. See
https://www.shusterman.com/perm/
We presented evidence to the USCIS via fax confirming that the employer had filed a PERM application (or at least intended to) and requested their discretion in approving the H-1B extension. We also contacted the Department of Labor in Washington D.C. and the Atlanta Processing Center to request their assistance in resolving the issue.
Officers in the Atlanta Processing Center then contacted our office and allowed us to fax them additional evidence regarding the PERM process. The employer was contacted by the Department of Labor by telephone and confirmed the filing of a PERM application on behalf of Mr. Chen. Within a few weeks of Mr. Chen's original telephone consultation with our office, the Department of Labor issued the PERM certification with the original filing date of more than a year earlier.
Upon receiving this confirmation from our office, the USCIS extended Mr. Chen's H-1B status.
Despite our client living on the East Coast, we were able to help him have his H-1B status extended and his green card process put back on track in only a few weeks. Upon receiving the PERM approval, we prepared and submitted an I-140 immigrant visa petition on his behalf. Since we used Premium Processing, it was approved in less than two weeks. This means that when we apply for another H-1B extension for Mr. Chen next year, he will be eligible for a three-year extension. Hopefully, within that three-year period, his priority date will become "current" and we will be able to apply for adjustment of status for him.
While our dialogue with the various government agencies involved with this case was important, the most important communication during this time was the continual correspondence we had with both the employer and Mr. Chen keeping them abreast of each new development in the case. Whether our client is sitting in our office in Los Angeles or at a desk in New York or London, we pride ourselves on keeping our clients in the loop with regular updates as we feel the best client is the well-informed client.
To read more of our Immigration Success Stories, see
https://www.shusterman.com/successstoriesimmigration/
6. Immigration Trivia Quiz:
Quiz Removed.
7. Ask Mr. Shusterman: CSPA Benefits for Married Couples
When she and her husband called me, she thought that she qualified for benefits under CSPA.
Initially, I was skeptical. In every seminar regarding the Child Status Protection Act (CSPA) that I have presented on behalf of the American Immigration Lawyers Association (AILA), my mantra has always been, if you marry, you lose whatever benefits you gained under CSPA.
Still I listened to what she had to say, and in the end, I agreed with her.
She and her husband were both physicians, born in India and trained in the U.S. They both would have qualified for permanent residence in the United States years ago except for the long waiting times in the EB-2 category for persons born in India.
Her mother's sister, a citizen of the U.S., petitioned for their family over 20 years ago when she was a child. By the time that their priority date became current in 1999, she had "aged-out" by reaching the age of 21.
A few years later, her mother became a naturalized U.S. citizen, and more recently, my client married and had a child.
Is she entitled to benefit under CSPA, or does she have to continue to renew her H-1B status, and wait for her EB-2 priority date to become current?
The first step in resolving this question is to examine the language of the law, specifically section 203(h)(3) of the Immigration and Nationality Act which was added to the law by CSPA:
"If the age of an alien is determined under paragraph (1) to be 21 years of age or older for the purposes of subsections (a)(2)(A) and (d) of this section, the alien's petition shall automatically be converted to the appropriate category and the alien shall retain the original priority date issued upon receipt of the original petition."
It is clear that the daughter was 21 years of age when her parents qualified for permanent residence through her aunt's petition. Therefore, her petition was "automatically…converted" to the 2B category since she was the unmarried adult daughter of a permanent resident. And she was entitled to "retain the original priority date issued upon receipt of the original petition", which was submitted in 1986.
Yes, I am very aware of the recent decision issued by the Board of Immigration Appeals in Matter of Wang, 25 I&N Dec. 28 (BIA 2009) which disagrees with the above analysis. However, as I explained in a previous blog entry, I believe that the decision in Matter of Wang is clearly erroneous and not entitled to deference by the Federal Courts. See
http://carlshusterman.blogspot.com/2009/07/bias-cspa-decision-not-entitled-to.html
Therefore, let's assume that the Federal Courts will invalidate the holding in Matter of Wang and continue with our analysis.
When the physician's mother naturalized, the "appropriate category" under section 203(h)(3) changed from the 2B category to the family-based 1st preference category (unmarried adult sons and daughters of U.S. citizens) and the priority date remains the same. Why?
Because the USCIS' regulations at 8 C.F.R. 204.2 provide, in pertinent part, that upon the "petitioner's naturalization…a currently valid petition according preference status under section 203(a)(2) of the Act for the unmarried son or daughter over twenty-one years of age shall be regarded as having been approved under section 203(a)(1) of the Act."
Yet, the question remains, what happens to the priority date when the daughter married?
Again, 8 C.F.R. 204.2 which concerns the "automatic conversion of preference classifications" provides, in pertinent part, that "a currently valid petition previously approved to classify the beneficiary as the unmarried son or daughter of a United States citizen under section 203(a)(1) of the Act shall be regarded as having been approved for preference status under section 203(a)(3) of the Act as of the date the beneficiary marries".
Therefore, the daughter is entitled to her original 1986 priority date and her category "automatically converts" from the 4th preference category to the 2B category (when her parents obtained permanent residence), then to the 1st preference category (when her mother naturalized) to the 3rd preference category (when the daughter married).
If we are retained in this matter, we will prepare applications for adjustment of status for both the daughter and her husband. We realize that the USCIS is bound by the holding in Matter of Wang to deny these applications.
However, when this occurs, we will ask a Federal Judge not to defer to Matter of Wang, but to apply the clear language of the law to this matter, and to order the USCIS to grant adjustment of status to our client and her husband.
Do you have immigration questions of general interest to our readers? Send them to
If your question is neither short nor general, please schedule a 30-minute legal consultation with me at
https://www.shusterman.com/schedule-immigration-consultation/
8. Immigration Government Processing Times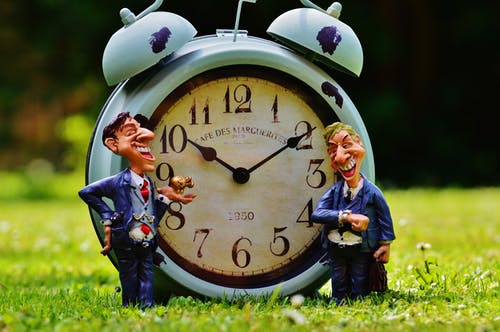 We link to the most recent immigration waiting times for each of the four USCIS Service Centers, the National Benefits Center and the Administrative Appeals Office. We also link to the processing times of all of the 83 USCIS District Offices and Sub-offices. We link to the Labor Department's page entitled "Processing dates for labor certification applications". Finally, we link to the State Department's "Visa Wait Times" page.
9. Redesigning USCIS' Website – Our Suggestions
On August 11, the USCIS announced that, on September 22, the agency "will launch a vastly improved public Web site to help customers navigate the immigration system and remain up-to-date regarding their case status." See the USCIS Fact Sheet dated at
https://www.shusterman.com/pdf/redesign.pdf
Almost 10 years ago, the INS redesigned its website. We were very critical. See our review entitled "INS's New Website Emphasizes Content Over Form(s)" at
https://www.shusterman.com/newsletterusimmigrationseptember1999.html#6
We pointed out that after spending millions of dollars and employing a great many experts, the INS website did not even allow readers to access as many INS forms as our website. The INS Webmaster responded to our review on September 20, 1999. See
https://www.shusterman.com/inswebsite/
Subsequently, the INS established the best U.S. immigration website on the Internet.
However, several years later, the INS again redesigned its website, and in the process, eliminated many of the most helpful features of the site.
Since the USCIS is once again redesigning its website, we wish to make a few suggestions:
A) Please do something to improve the search engine.
Our website has more links to the USCIS website (several hundred) than any other site on the web. So we empathize with readers who tell us that it is extremely difficult to find information on the USCIS website. For example, take a look at the first link above, the USCIS Fact Sheet dated August 11. We could not find this on the USCIS website, so we scanned in the Fact Sheet and posted it on our website.
Example: What if someone is interested in L status? Whether they type in "L", "L status", "L visa petition" into the USCIS search engine, they get the following answer: "404 – Requested Page Not Found on Site".
The USCIS search engine, even when it is working, leaves a lot to be desired.
B) Make the website easier to navigate.
Your fact sheet lists the following customer comments about the present USCIS website. It is "hard to navigate", "overwhelming" and "frustrating". That's because the layout of the website is illogical. For example, let's say someone is searching for information about L status. How do they find this information at www.uscis.gov?
The website has the following buttons near the top of the page:
Services & Benefits
Immigration Forms
Laws & Regulations
About USCIS
Education & Resources
Press Room
Where would one find information about L status? Probably under "Services & Benefits". Clicking this button leads one to a four-paragraph general introduction which ends with the following guidance: "For information about a particular immigration benefit or service, please select the appropriate button on the menu to your left."
The menu on the left contains a total of 17 different items, none of them clearly relating to L status or temporary visa categories. So we decided to click the "How do I Customer Guides". This page lists six different categories of guides, one of them being "Nonimmigrants". Fine for an attorney, but does the average immigrant realize that the word "Nonimmigrants" relates to temporary visa categories like the L category? Probably not.
However, let's assume that the reader clicks on "Nonimmigrants". This leads to a page which contains three links, the most appropriate being "How do I Change to Another Nonimmigrant Status?" Click on this link, and you are transported to a three-page PDF file. The file lists some of the 40 types of nonimmigrant categories, but provides precious little information about any of these categories. For instance, with reference to the L category, the document states "L-1A or L-1B Intracompany Transfer".
Not very helpful, is it?
By this time, the person has probably given up on the USCIS website and found all the information that they need to know about L status on our website.
And where did we get all this great information about L status? Confession: We copied and pasted it from the old INS website! (which leads us to our next suggestion…)
C) Bring Back the Old INS Website
Or at least make the new USCIS website as useful as the old INS website was. For example, the USCIS used to include four charts which relate to derivative citizenship. And we linked to all four nationality charts. For example, we linked to the chart for "Acquisition of U.S. Citizenship for Children Born Abroad in Wedlock" at
http://www.uscis.gov/propub/ProPubVAP.jspdockey=6f3ca27ff6c196d35e87dae2221deee9 (link is no longer operational)
Every few weeks, the URL would change and we would have to repair the link. We wrote to the USCIS webmaster about this problem, but we never received a reply. Now, it seems that the USCIS has removed all four nationality charts from their website. Why? We have no idea.
We could write to the USCIS webmaster, but what's the use?
D) What's With the Long URLs?
Check out the following web page:
http://www.uscis.gov/tools/glossary/lawful-permanent-resident-lpr (Link is no longer operational.)
What's this, you may ask? It's USCIS' page regarding "Lawful Permanent Residence (Green Card)". Why is the web address (aka, the URL) so long? Maybe there is a reason for the long URLs on the USCIS website, but we don't know what it is.
E) Help Immigrants and Their Employers Find Good Legal Advice
The USCIS website wisely advises persons not to use the services of notarios or "immigration consultants".
However, it does little to advise immigrants where to find knowledgeable and experienced immigration attorneys. USCIS' "Finding Legal Advice" page contains eight links: To the websites of the American Bar Association and the National Organization of Bar Counsel and even to EOIR's list of "Free Legal Service Providers". However, when one clicks on this last link, the list indicates that the services of these attorneys are not necessarily free, and what's more, this list is for persons in removal proceedings who cannot afford an attorney. Not exactly the list that an employer who wants to submit a PERM application or a permanent resident who wants to apply for naturalization needs.
A long time ago, we suggested to the USCIS that since four states (California, Florida, Texas and North Carolina) certify certain attorneys as Specialists in Immigration Law, why not link to the lists of these specialists. On November 6, 2006, Alfonso Aguilar, the Chief of USCIS' Office of Citizenship assured us that he would do so. See
https://www.shusterman.com/pdf/letterfromuscistoimmigrationattorneyshusterman.pdf
We have been waiting for this to occur for nearly three years. Please surprise us, and add this to the new USCIS website!
P.S. – Bored with Facebook, My Space, LinkedIn and Twitter? The U.S. Department of Homeland Security (DHS) has created a social networking site entitled "Our Border". We have already made friends, uploaded photos and videos and posted our first blog entry. We're hooked!
10. Winner of our August 2009 Immigration Trivia Quiz
Quiz Removed.
Carl Shusterman
Certified Specialist in Immigration Law, State Bar of California (1988 – present), Former U.S. Immigration & Naturalization Service Trial Attorney (1976-82), Board of Governors, American Immigration Lawyers Association (1988-97)
Law Offices of Carl Shusterman, 600 Wilshire Blvd., Suite 1550, Los Angeles, California 90017,  
"Senator Kennedy helped change the character of the immigration system, and indeed the country, bringing the United States a step closer to its founding ideals of fairness and opportunity for all."
– Former INS Commissioner Doris Meissner
Newsletter US Immigration Update September 2009 – Quick Links
About Us
Back Issues of Our Newsletter
Citizenship
Client Testimonials
Forms Download
Green Cards
Job Search
PERM
Processing Times
Schedule a Legal Consultation
Subscribe to Our Newsletter
Success Stories
Temporary Visas
Visa Bulletin
September 1, 2009